Founders Alicia Ferrer and Lena Müller on how they make home-grown herbs and veggies, easy, fun and sustainable
Alicia and I met at Soonafternoon's plant-swap event last year. She told me about her product and I immediately liked the idea. I had been trying to grow veggies at home with various successes and failures, and usually had no clue what I was doing. Alicia's aim was to help people grow their own greens by providing a beautifully packaged comprehensive DIY solution that would guide you every step of the way. Earlier this year I joined the duo for lunch, to learn about their ambition to bring the joys of edible gardening to every home and to do so sustainably.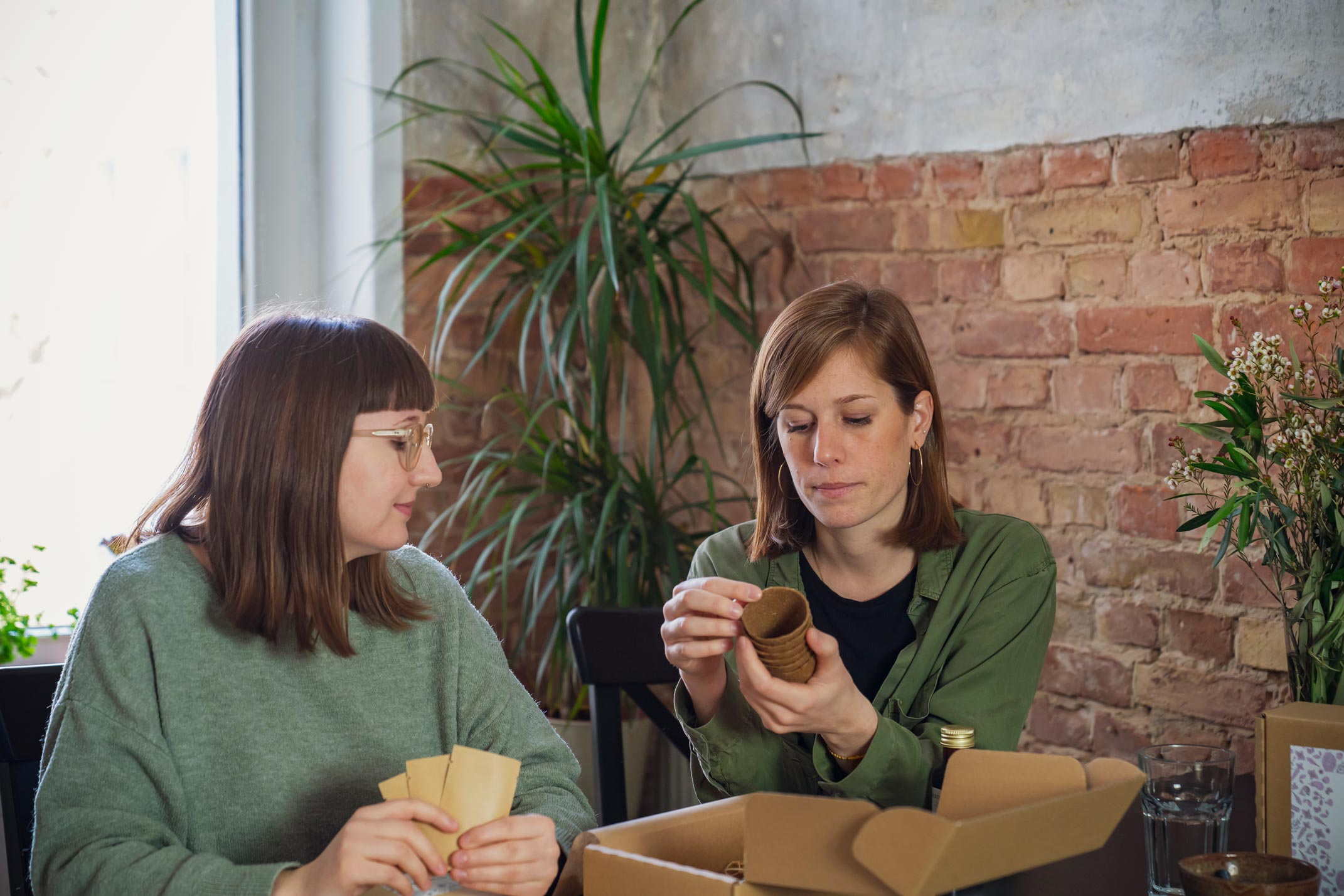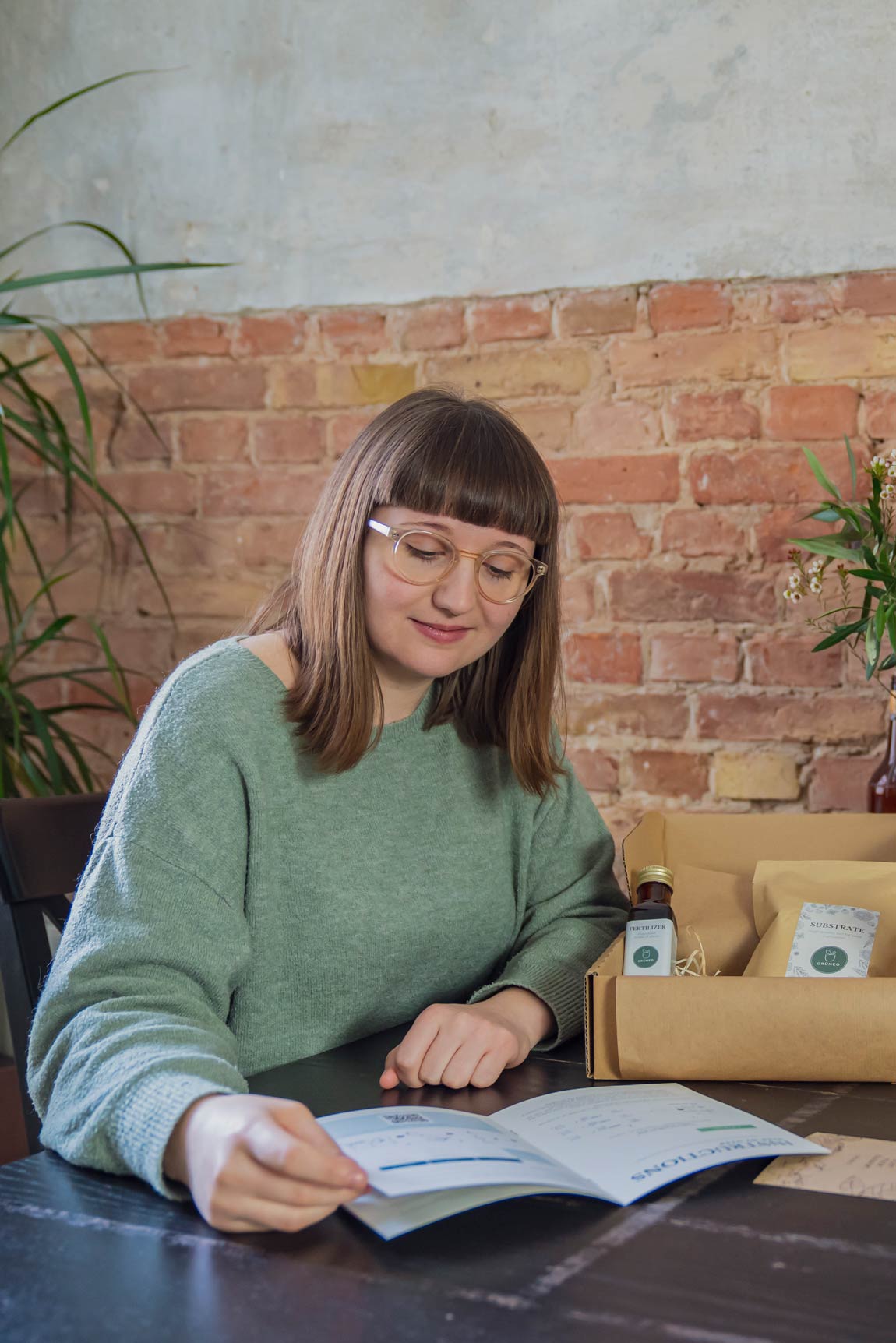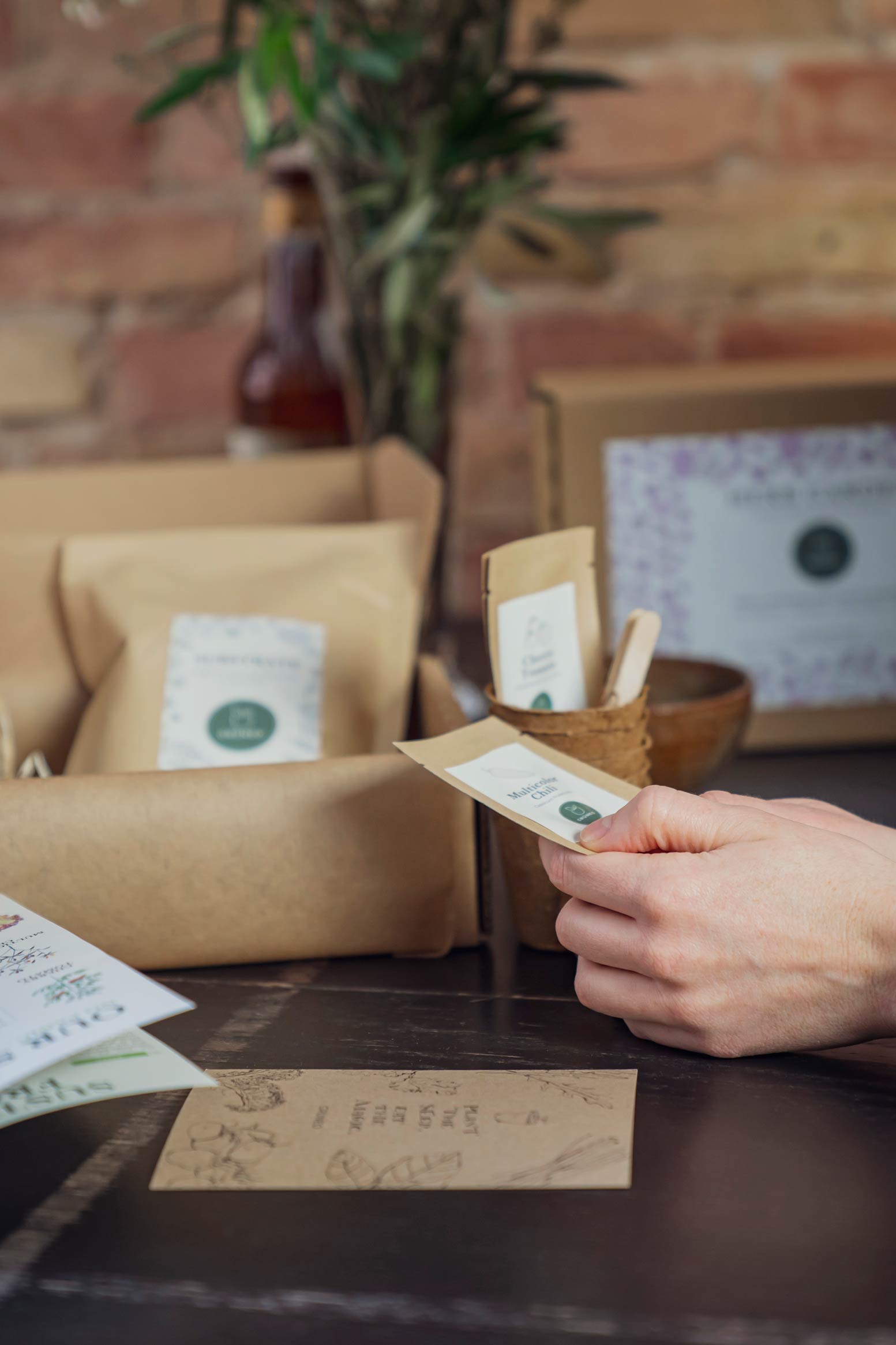 Let's start with some details about you two; tell us where you are from, what you are into, what makes you, you.
Alicia: "I am from a small city on the beach south of Barcelona. I ended up in Berlin by mistake 5 years ago. I came to take a summer German course and I instantly felt attracted by the Berliner sexiness. What makes me, me? I would say my inherent sense of humour!
Lena: "I am from Hof, a small town in Franconia. When I am visiting my family, you will find me in the backyard of my father's house. There I have my vegetable garden and greenhouse, where I have been sowing, growing and harvesting vegetables since 2013. I love to experiment with special types of vegetables like physalis, sweet potato, and melons. For this, you must know that Hof is also called Bavarian Siberia, because of its weather. It is the coldest place in Germany. Nothing makes me happier than to be in my garden and eating fresh veggies and fruits – no meat! I'm not joking when I say gardening is my life!"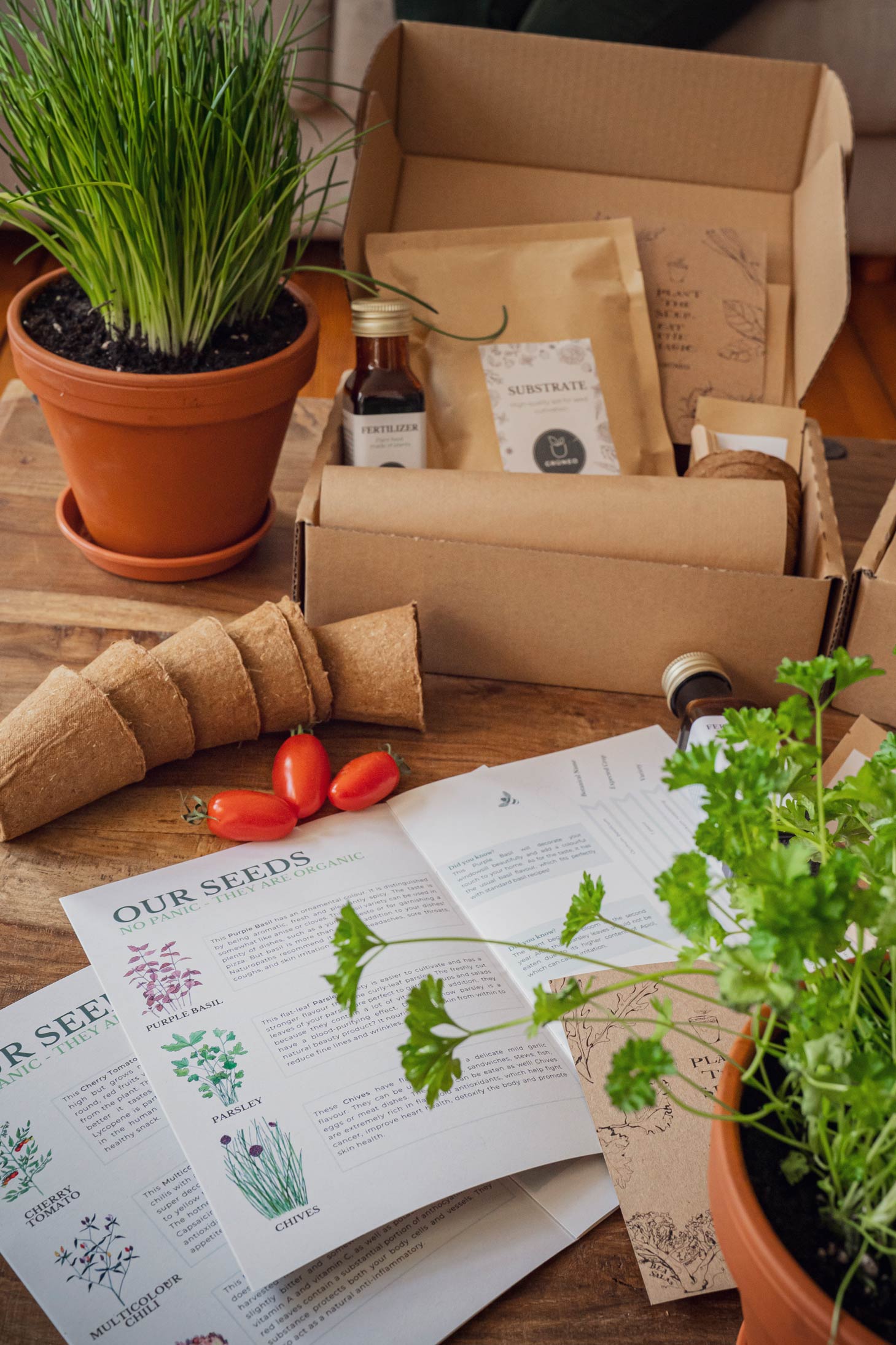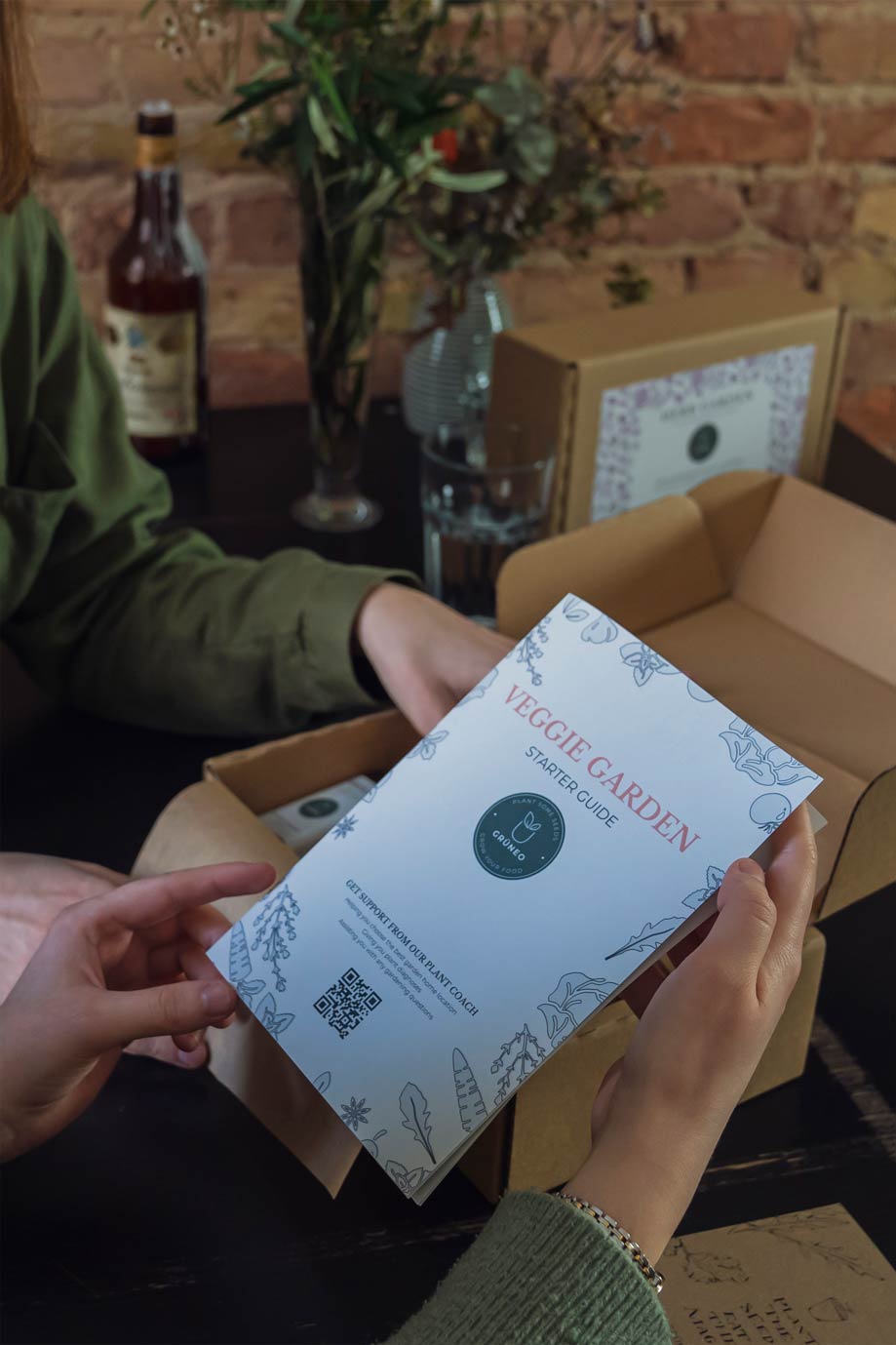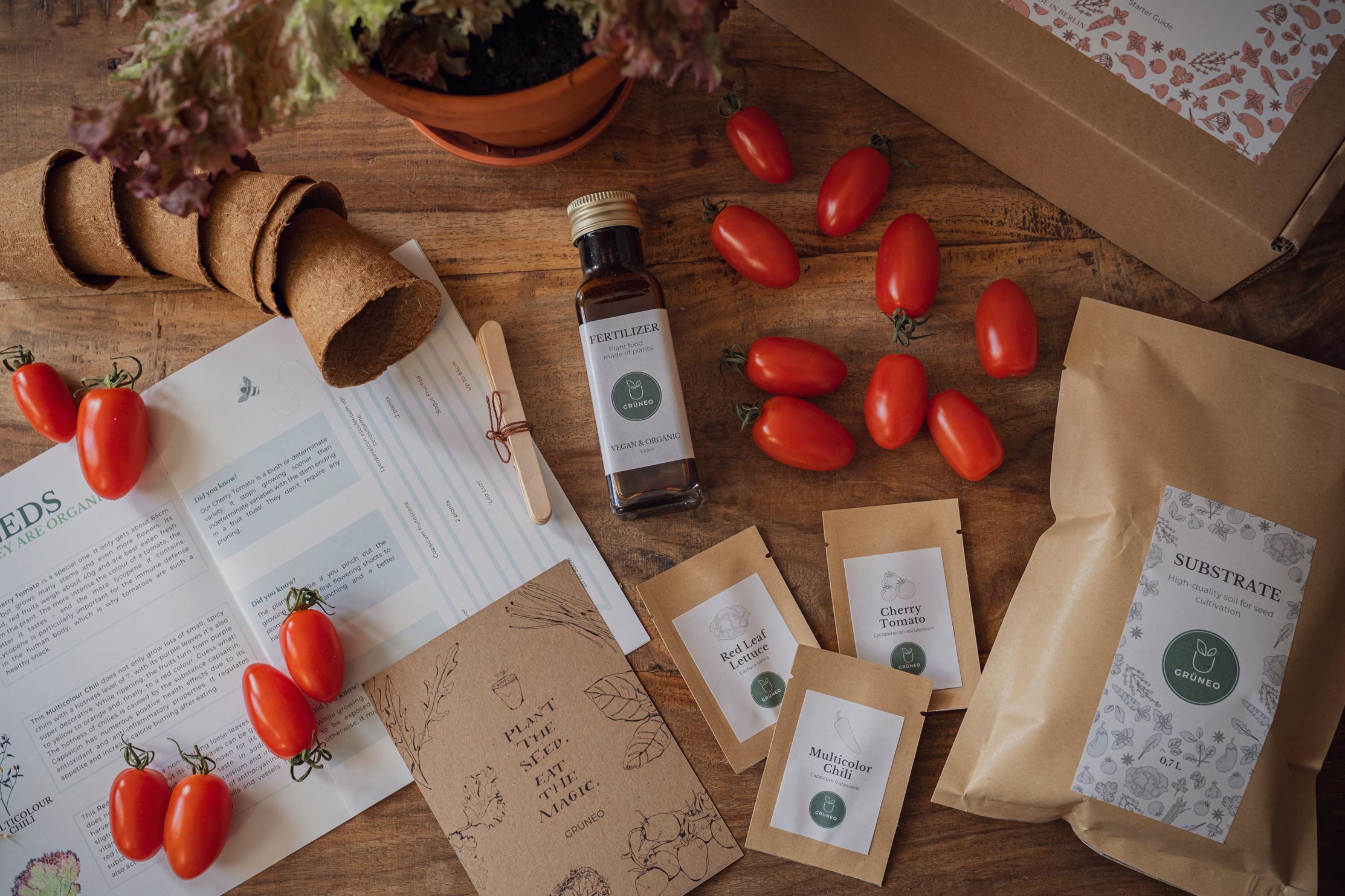 Why Berlin?
Alicia: "As I said, I had a crush with the city at first. What makes me stay, are the great possibilities Berlin offers to found and grow a startup in terms of market opportunities and startup network."
"I think that sometimes the best things in life are those that are not planned and are a result of many coincidences."
Lena: "I came to Berlin after finishing my Master degree in Erfurt. The reason actually was love. After my boyfriend and I were living in different cities for 5 years (due to my studies), it was time to move in together. I was looking for a job in the green-ecosystem. Working on a vegetable farm or in practical research is impossible in the city of Berlin as there are no big fields. That's how I ended up at Grüneo. As a Plant Expert, I help our customers to make gardening easy and fun."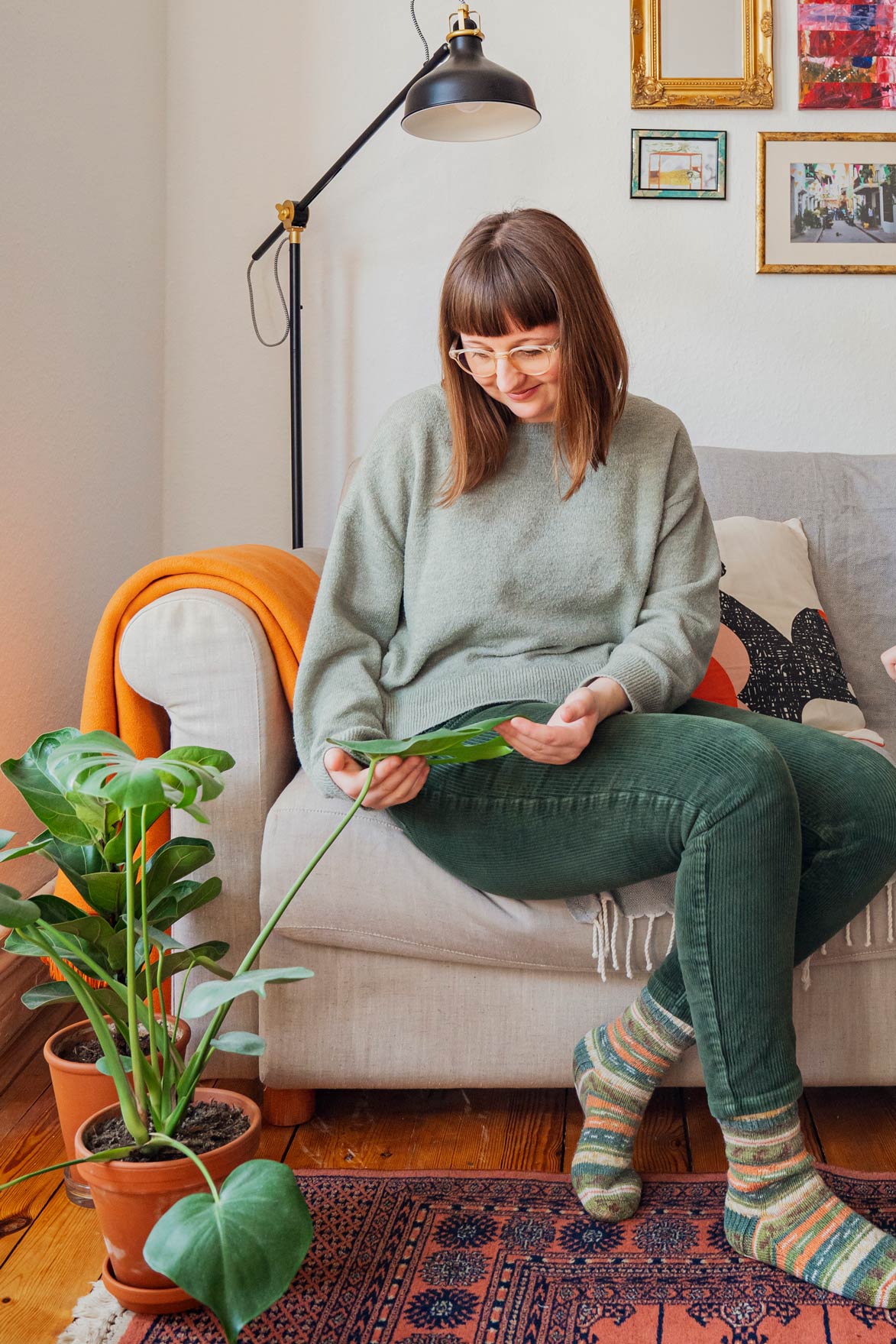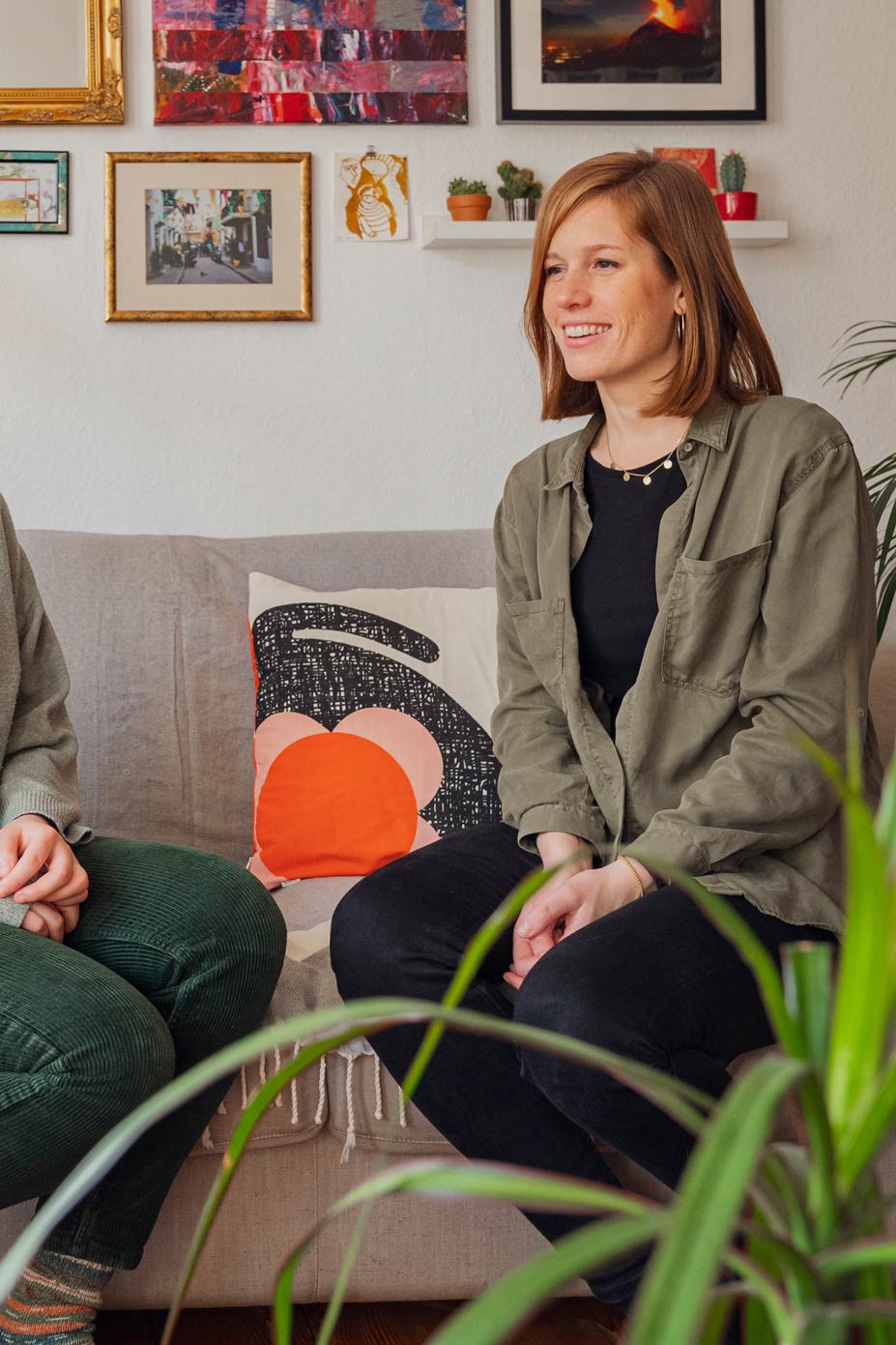 What inspired the idea of Grüneo? And what were the steps you took to make your idea into a product and business?
Alicia: "I am passionate about DIY-projects. Actually, if you come to my home, it is all full of self-made furniture, paintings, and whatever handcraft thingy. I wanted to grow my own greens at home, but I have no balcony. So I started growing a small garden in my windowsill until I thought; what if I develop a whole concept and bring it to urbanites? My first step was to make market research and build the first prototype with the main product features and test it with potential customers. It worked pretty well, however, it was only the first time I would ask for feedback!"
Lena: "The concept of Grüneo was Alicia's idea, and I jumped on the project on Nov. 19. "

"To bring our Grüneo products into life, we work continuously with the Lean-Startup Methodology. We started small, built a prototype, asked for feedback from real customers, and rebuilt it until the final product we have today."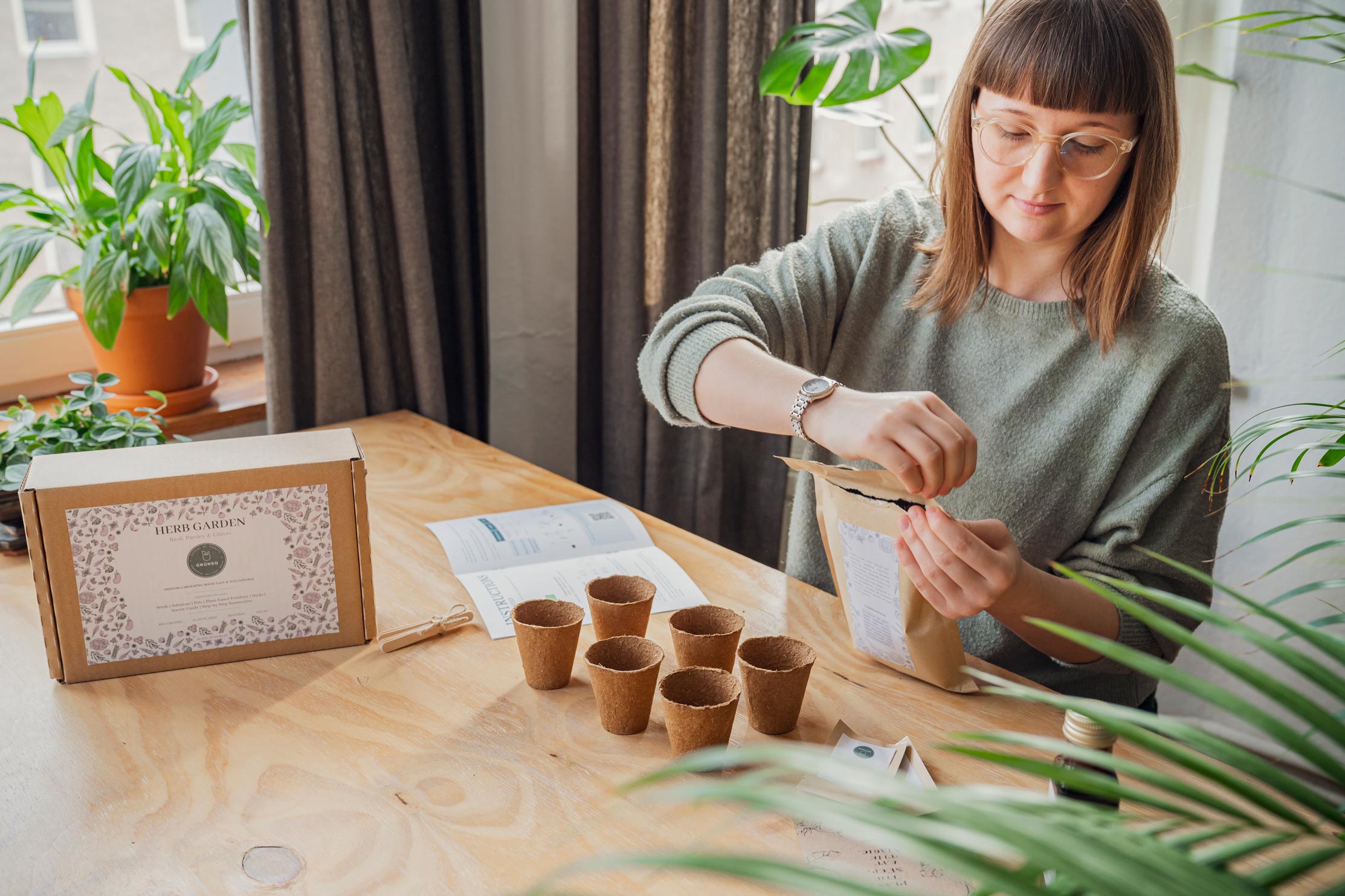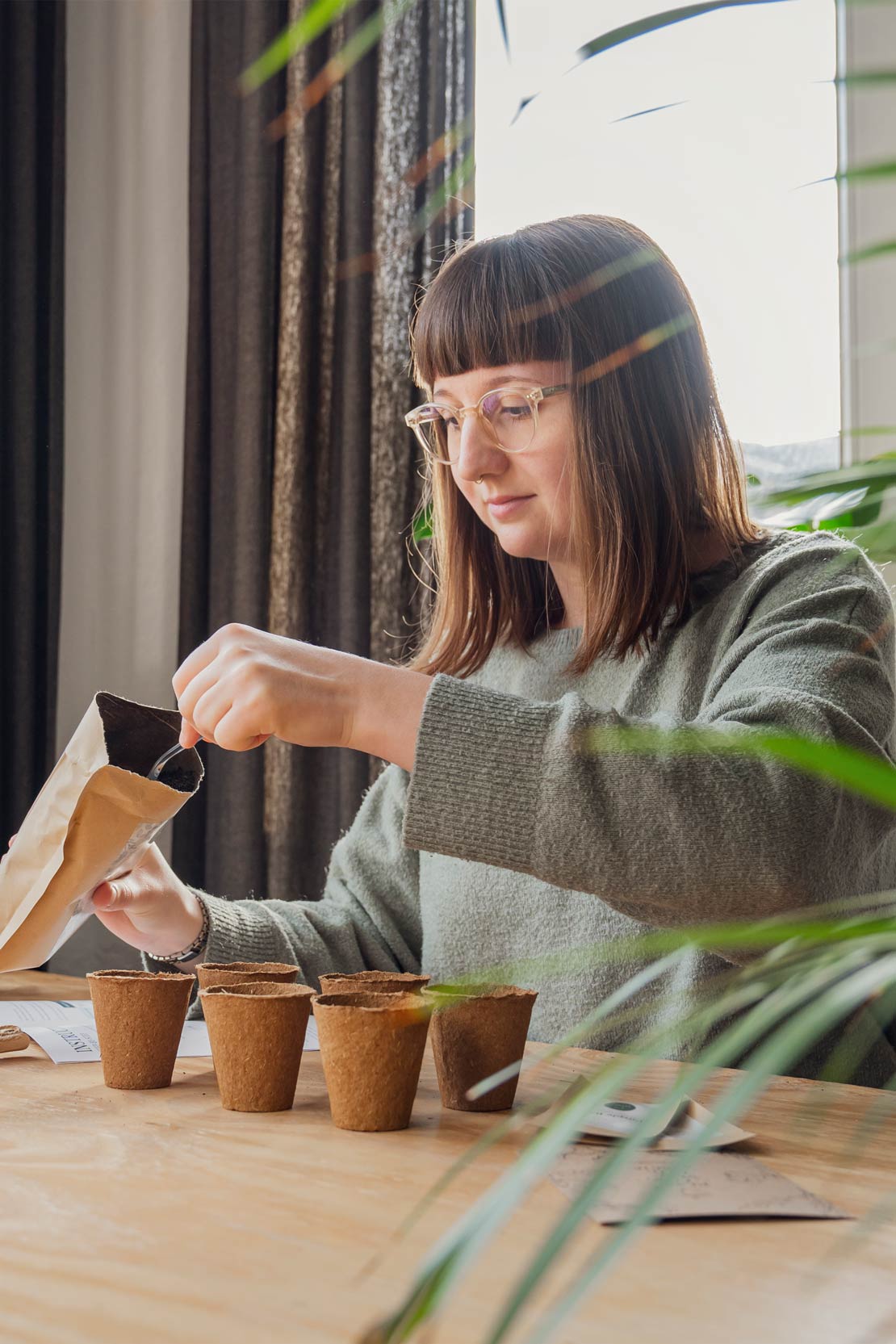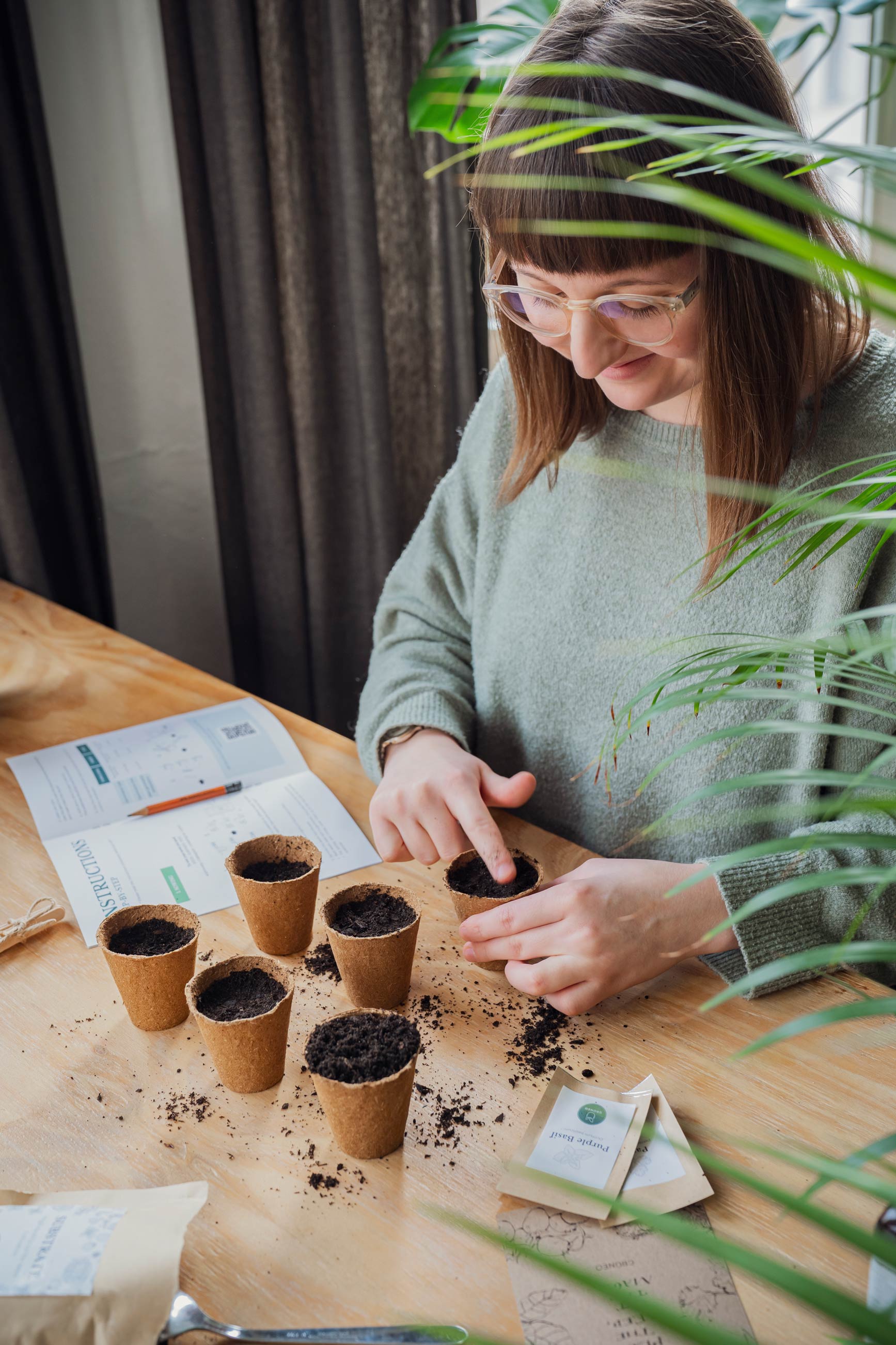 What do you think are key characteristics one needs, to be an entrepreneur and to start a business?
Alicia: "I think to be an entrepreneur first you need a passion for what you do. You are and should be the first believer of your product or service, not only to be the best seller but also to stay strong when tough moments and challenges come. I also believe the founder should be constant as it requires faith and "perseverance" every day. For example, you don't have a set routine, or a boss waiting for you in the office. This is really connected to the routine, I really recommend having a healthy and planned daily routine. "
"Being an entrepreneur is like being a hiker, step-by-step the mountain is high and tough, you carry with you a big backpack. But reaching the peak is the best feeling."
Lena: "To be brave – Fortune favours the brave! A strong belief in your idea and product is crucial, as well as to build a strong team and a working mentality. "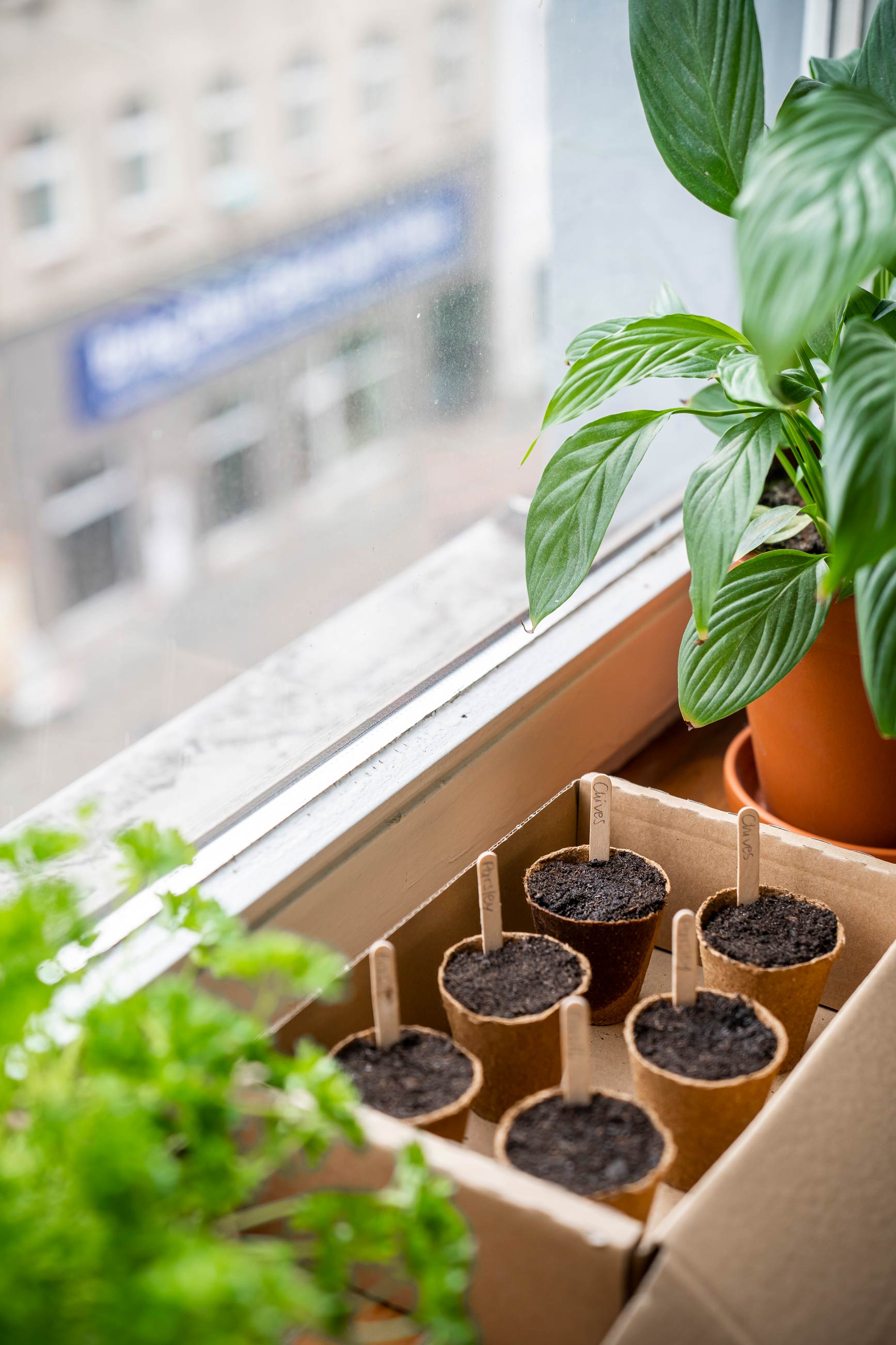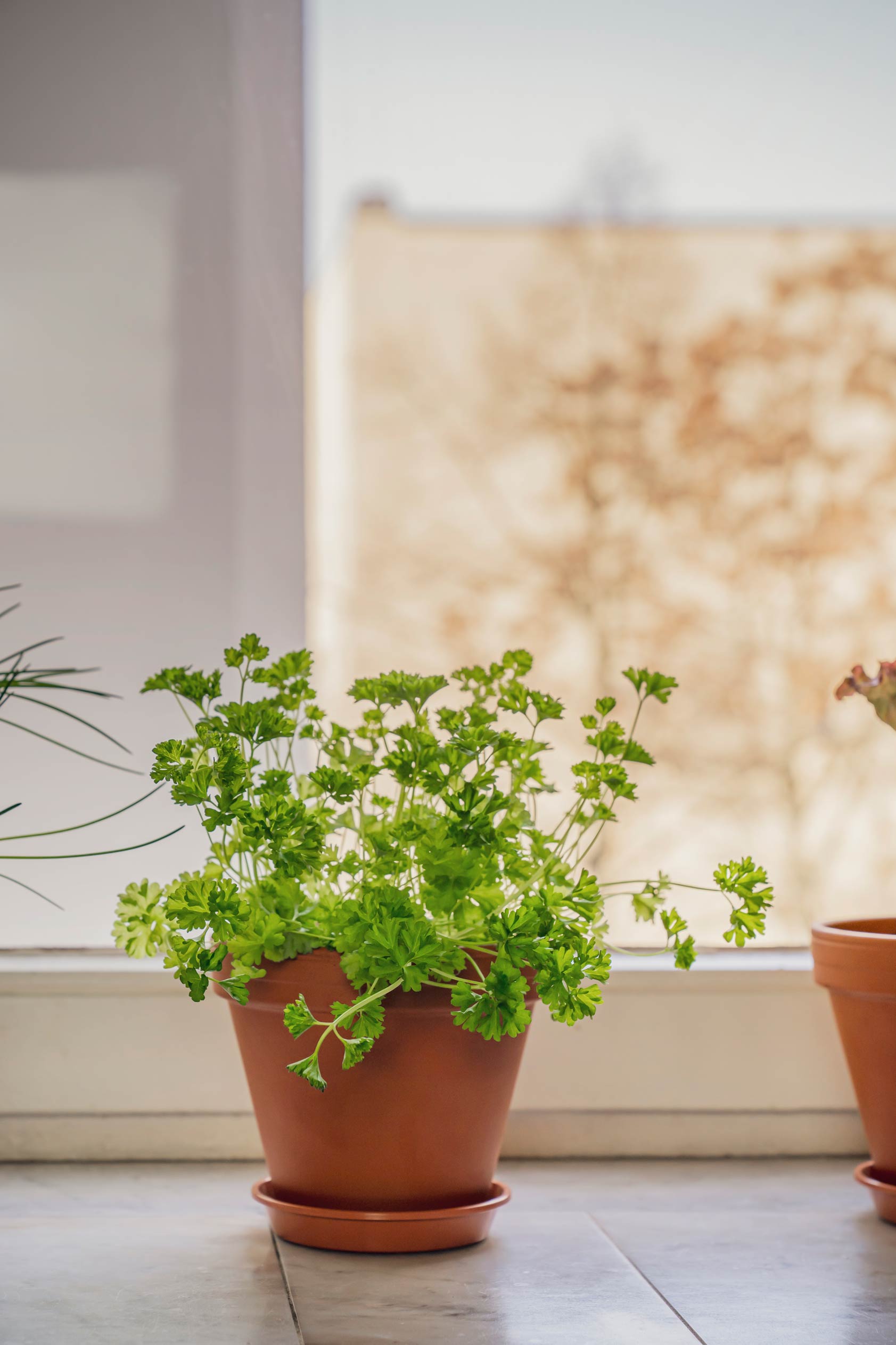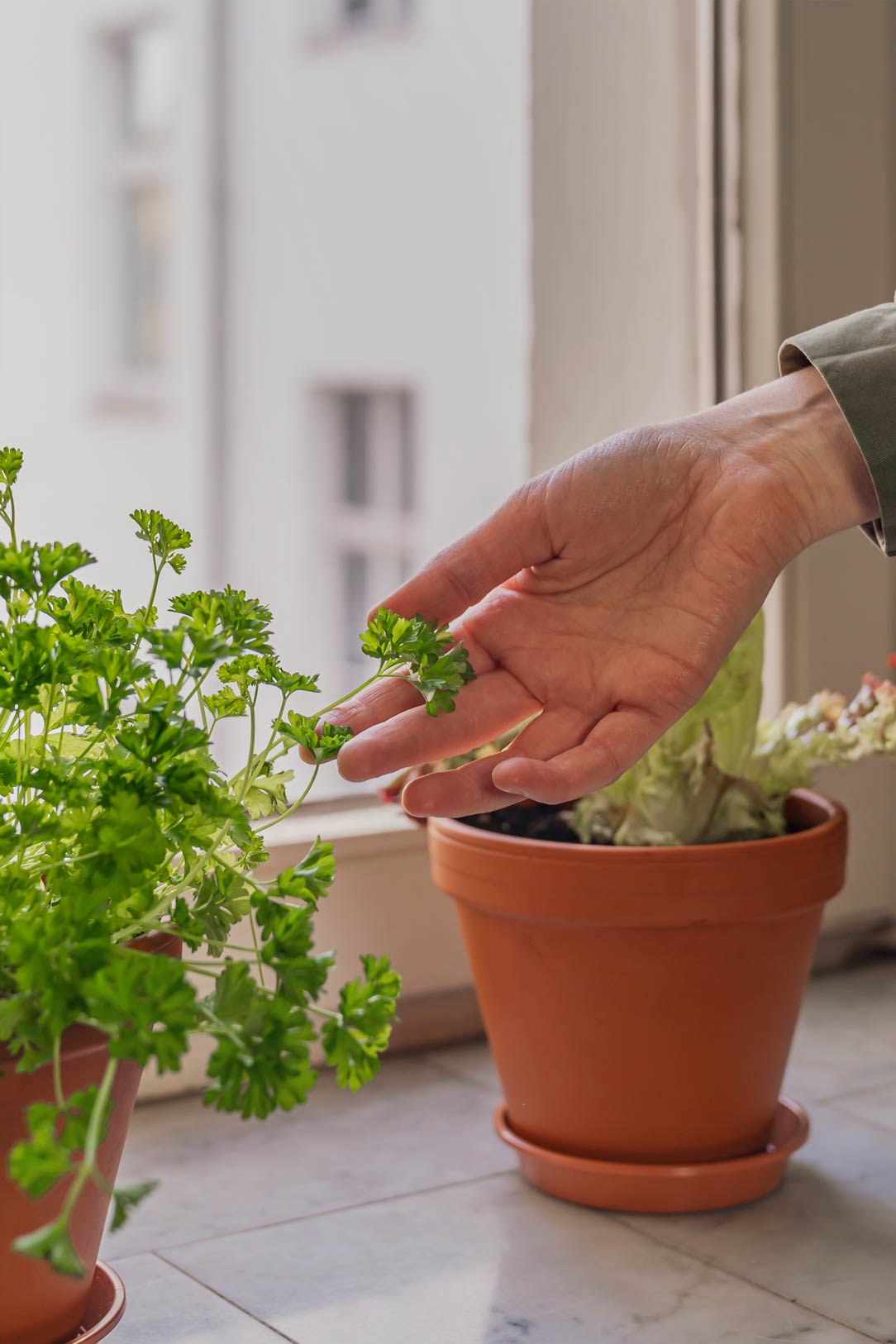 What have been the biggest challenges or obstacles you had to overcome in the pursuit of your product and business?
Alicia: "A big challenge has been to build a high-quality product in terms of user-friendly content and sustainability. We have done big research to find suppliers that produce regional and have the environment as their Nº1 priority."
Lena: "We also did experiments with different substrates for growing in indoor spaces. We chose seed varieties which are easy to germinate and that have similar nutrient requirements. Some plants, like rosemary, normally propagate with cuttings. Sowing seeds does not work that well. Our boxes offer the tomato 'Bogus fruchta'–the growth stops and ends with a flower in 65 cm, while normal tomato varieties can grow up to 15 meters high. It all fits together; the best materials for growing indoors, ease-of-use and sustainability. Currently, a big challenge is to get the Öko-certification."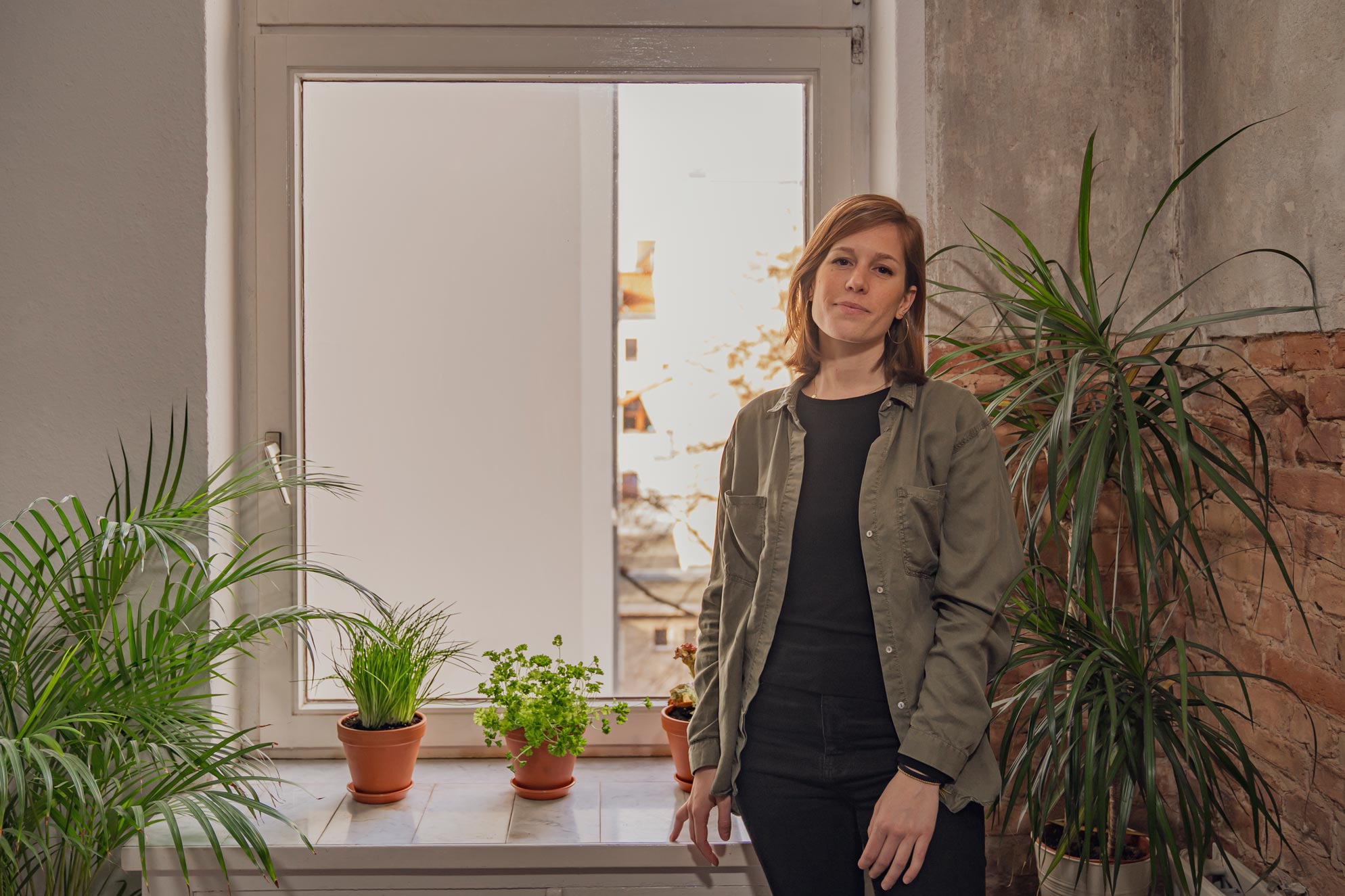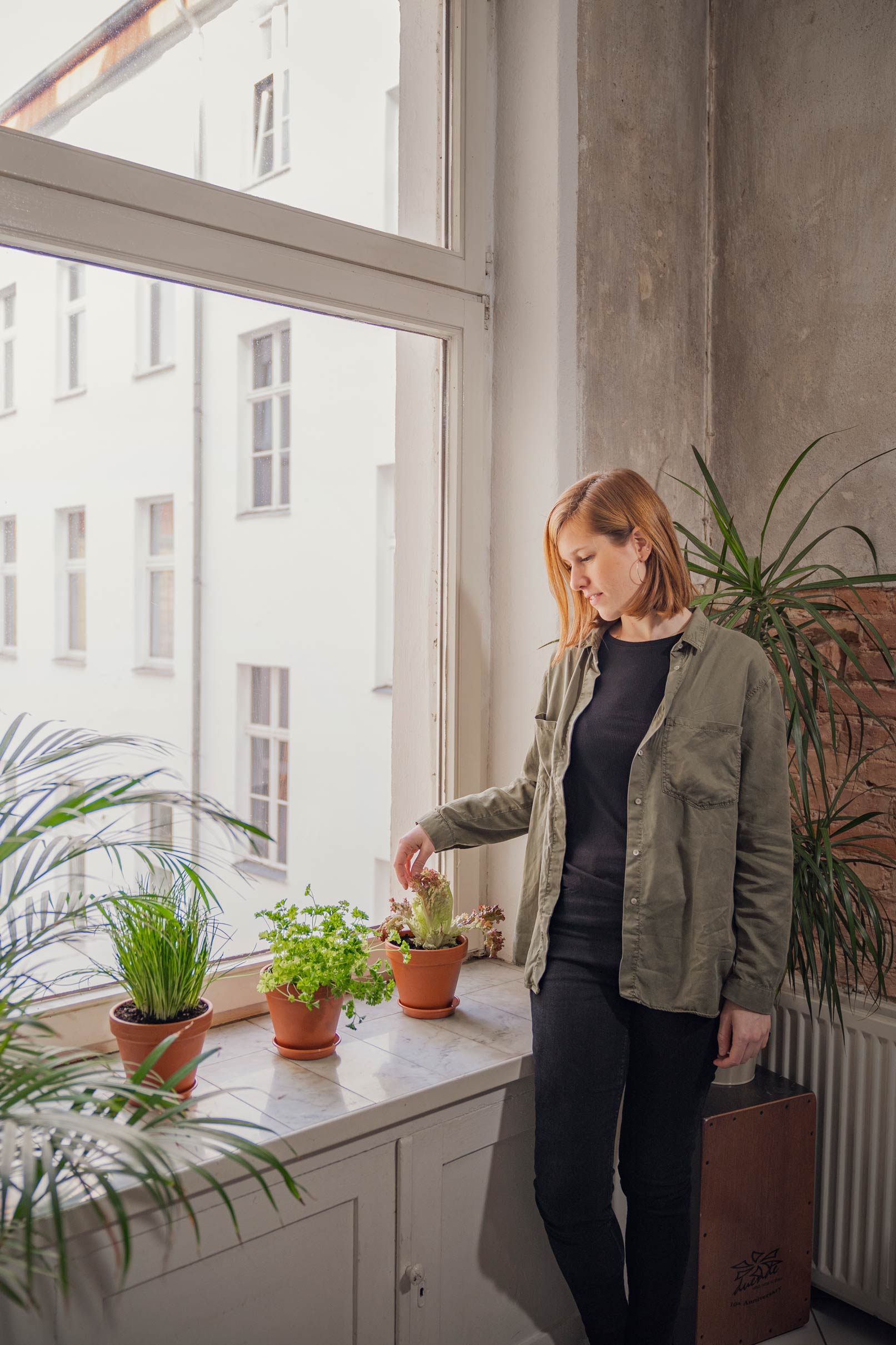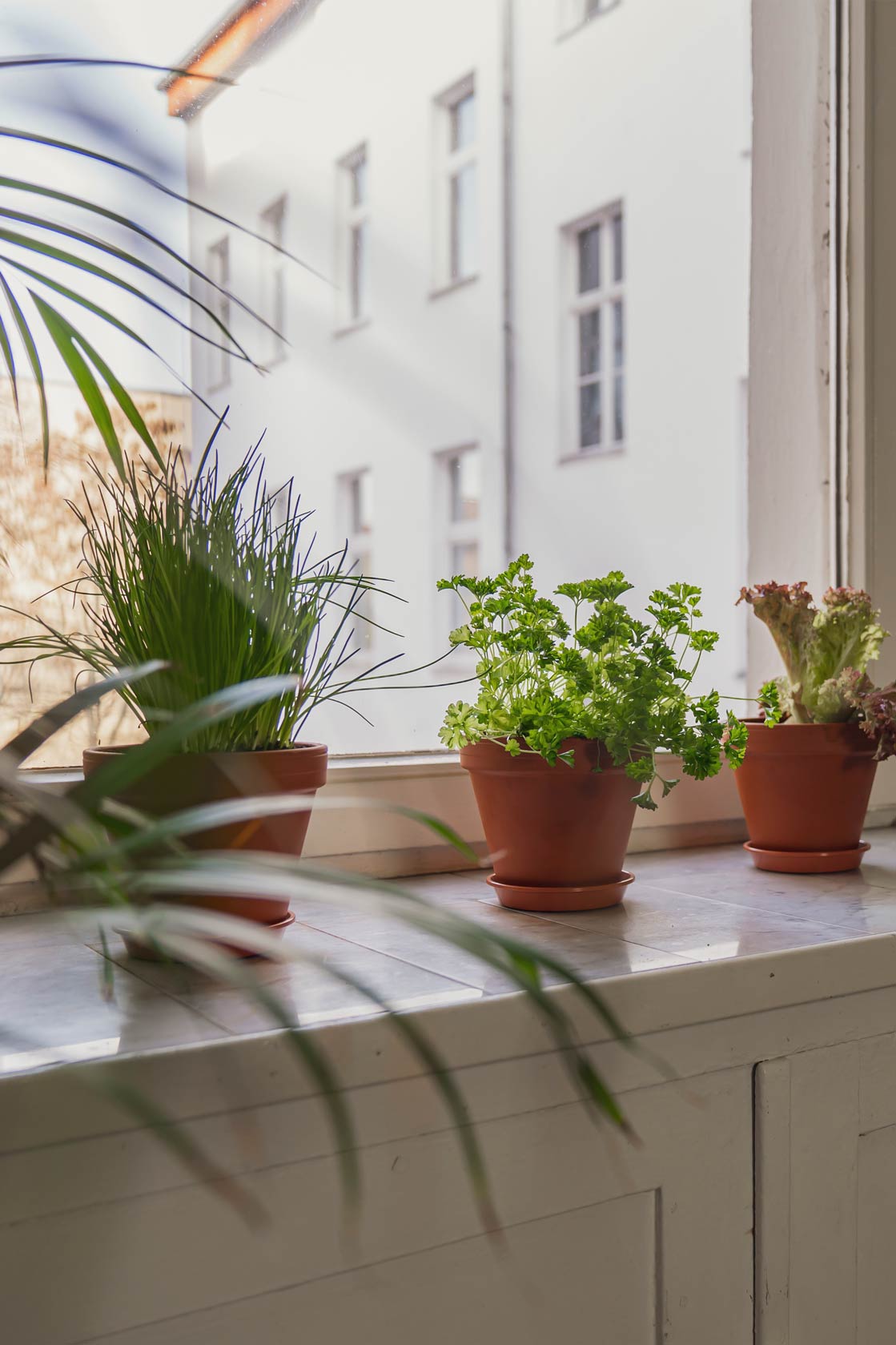 Do you have some words of advice for someone who wants to pursue an idea?
Alicia: "Build a great network from the first moment. Finding and creating alliances with like-minded people will not only open new doors, but also be a good support for your project. For example, in Berlin every day there are at least two events dedicated to entrepreneurs and startups!"

What does sustainability mean to you as business and how do you bring it into your practice?
Alicia: "Sustainability for us starts from our suppliers, our production, and our philosophy in growing the business."
Lena: "We create a product which has a good impact on our life and our environment."
"Especially in gardening you can easily buy the false materials. E.g. the substrate – the fundament for all plants, contains most of all peat. This is a non-renewable natural resource and valuable ecosystems are destroyed. Our substrate is peat-free and regional, it has only natural ingredients which are social and environmentally friendly."
"For our pots we selected the ones that are made from regional wood fibre. Our fertiliser has more than one good feature. It is plant based and pure nature without adding chemical components. Second, it is made from sugar production waste without any animal manure, like normal organic fertilizer which usually has. It is vegan and though it is a concentrate, it is long-living, suitable for indoors and smells like liquorice. It will bring all the needed nutrients too."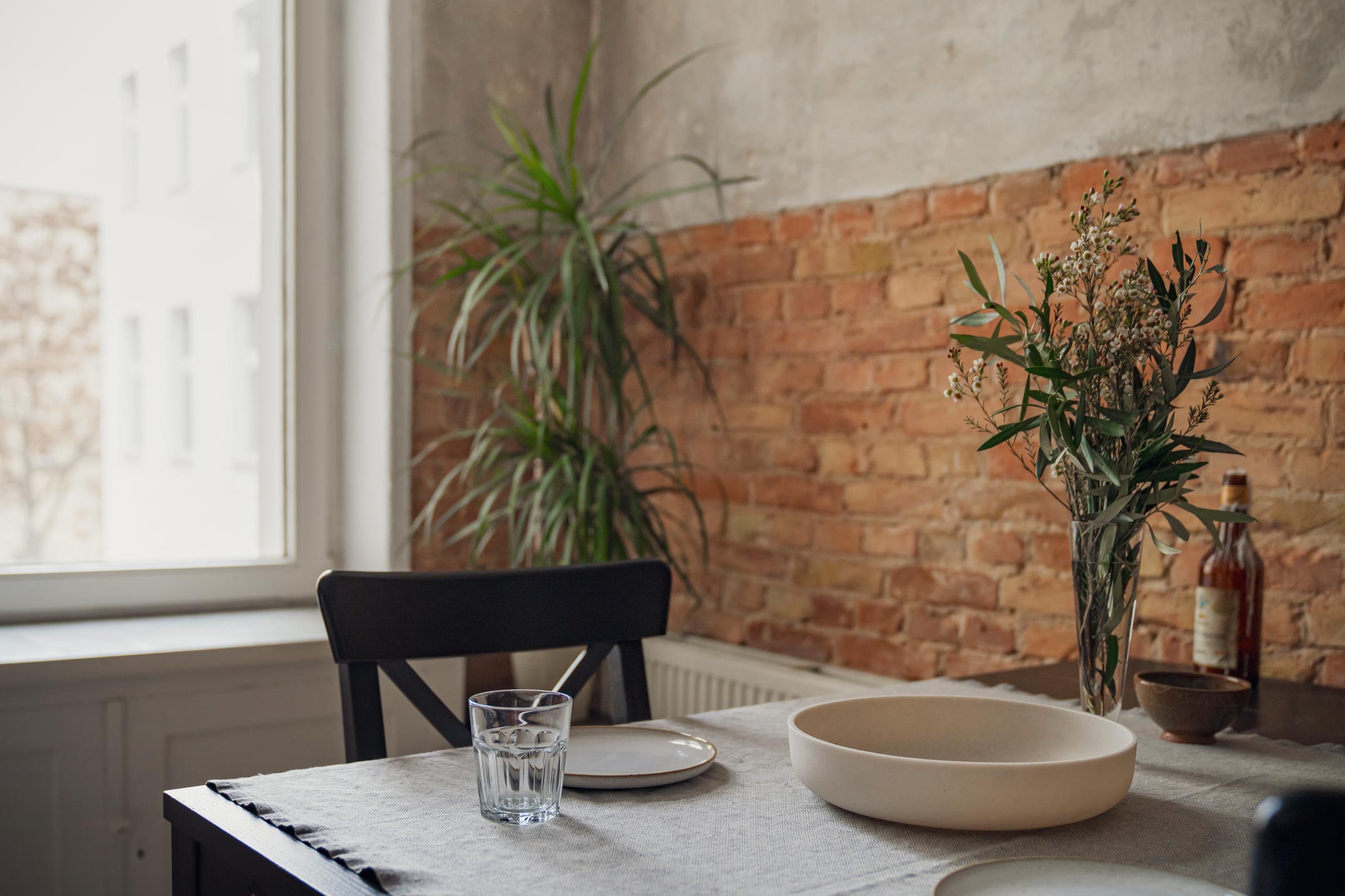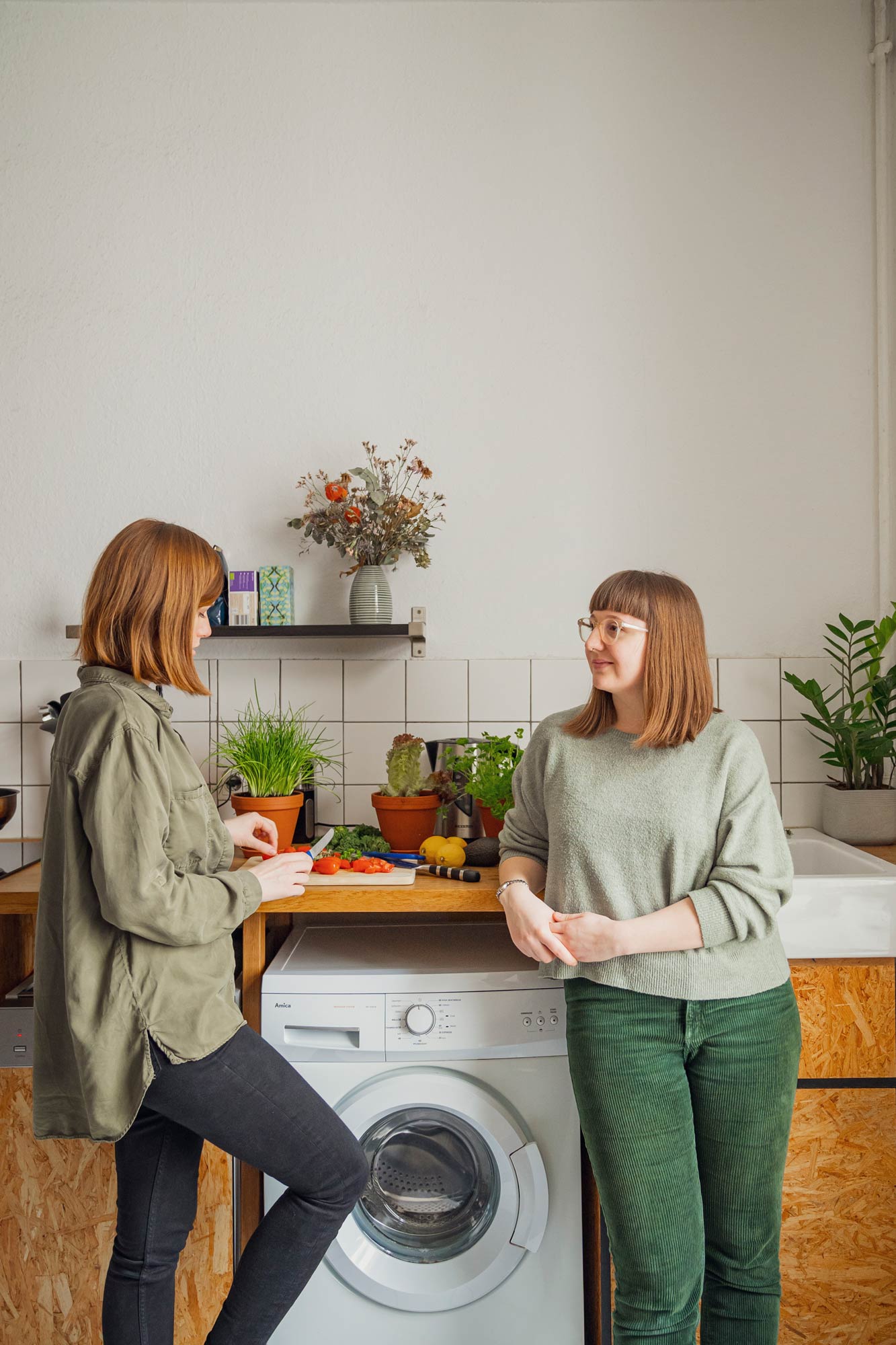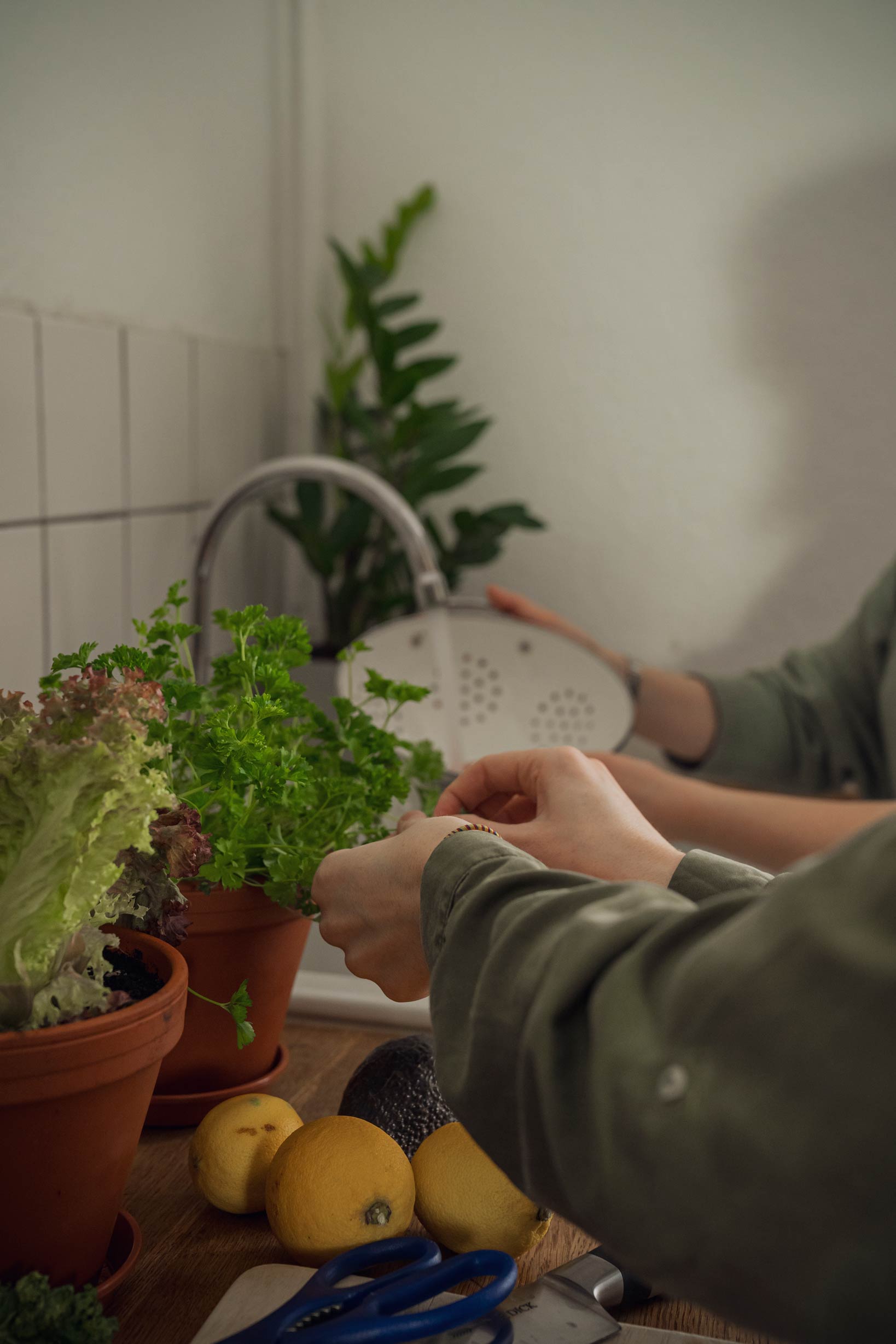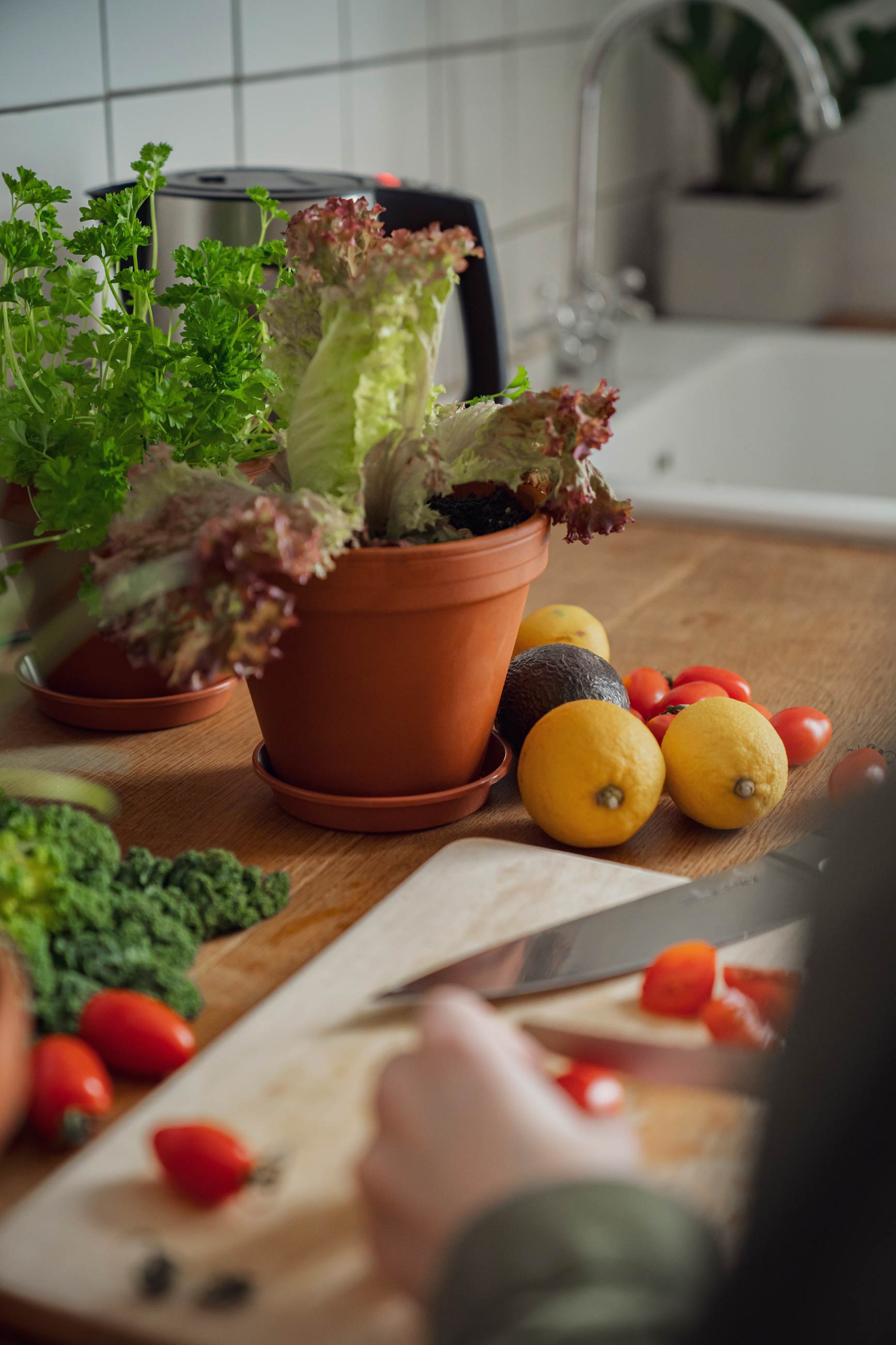 Where would you like to see yourselves and your business in a year from now? What are your future goals?
Alicia: "Growing very high! We just started our crowdfunding campaign with Startnext (which will run until the 28th of March). This sets the kick-off of our brand into the market. The goal is to collect funding for this year 2020 and get our first customers. That being said, in a year from now we wish we will have a beautiful running online shop, selling across Europe and setting up our new B2B channel."
Lena: "That in one year we grow big! I wish our online shop is successful and we have a wide range of seasonal boxes. In a year we will have made it possible for many people to have their own garden and with our service we will have helped all in gardening questions. And maybe our customers can buy our boxes in organic supermarkets and garden centers."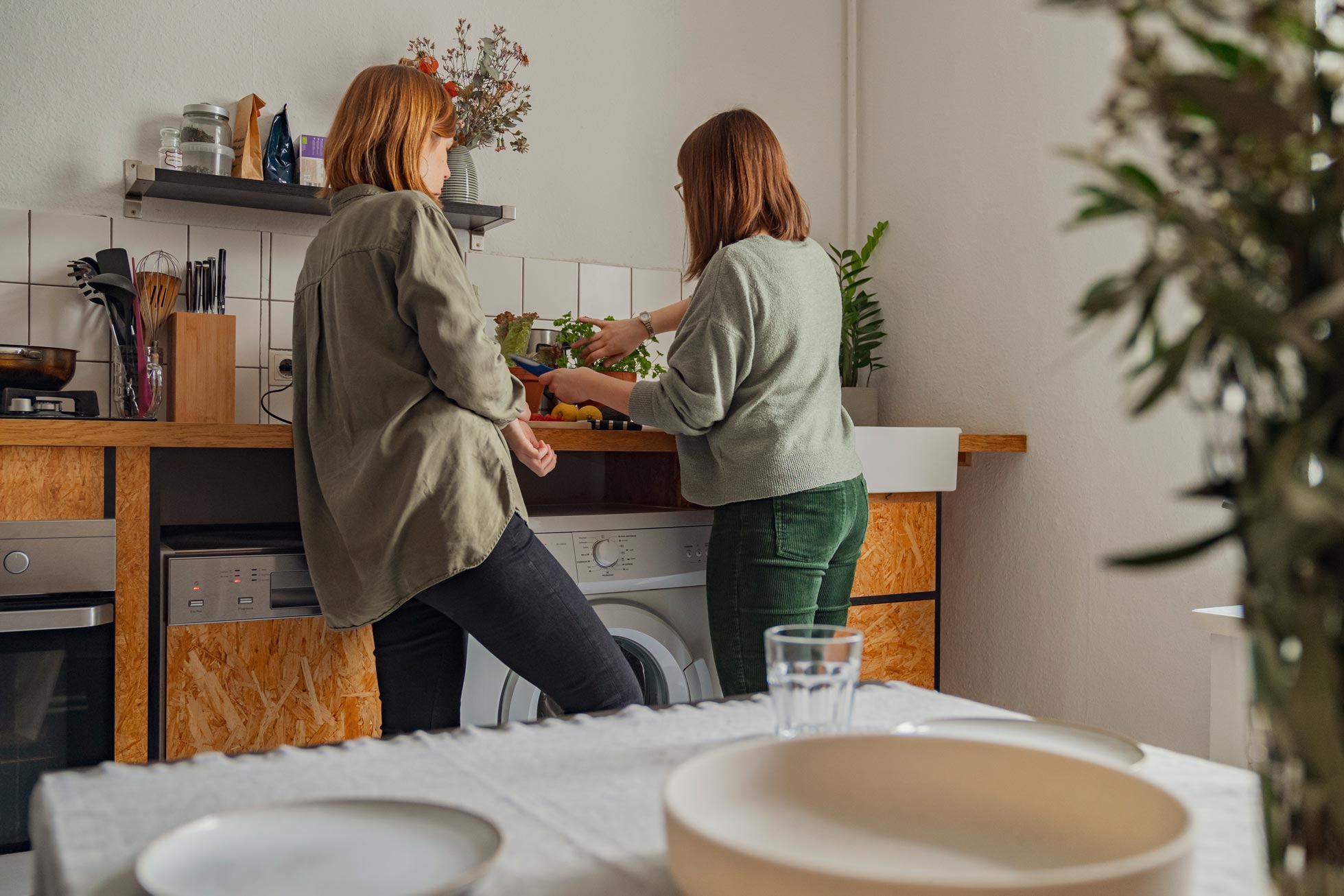 What slogan do you live by?
"The future belongs to the ones who believe in their dreams"
– Alicia
"Gardening is the only philosophy that fills your belly"

– Lena
How can my readers support you?
Both: "We are currently doing a Crowdfunding campaign in Startnext. We are launching our new gardening boxes. Check our campaign and get inspired by our green vibes! Go to www.startnext.com/gruneo and watch the video. There, you can select your preferred reward and give our garden (startup) light (funding) to grow very high!"
Here's a link to their website and instagram. Go help them grow a new way to grow :).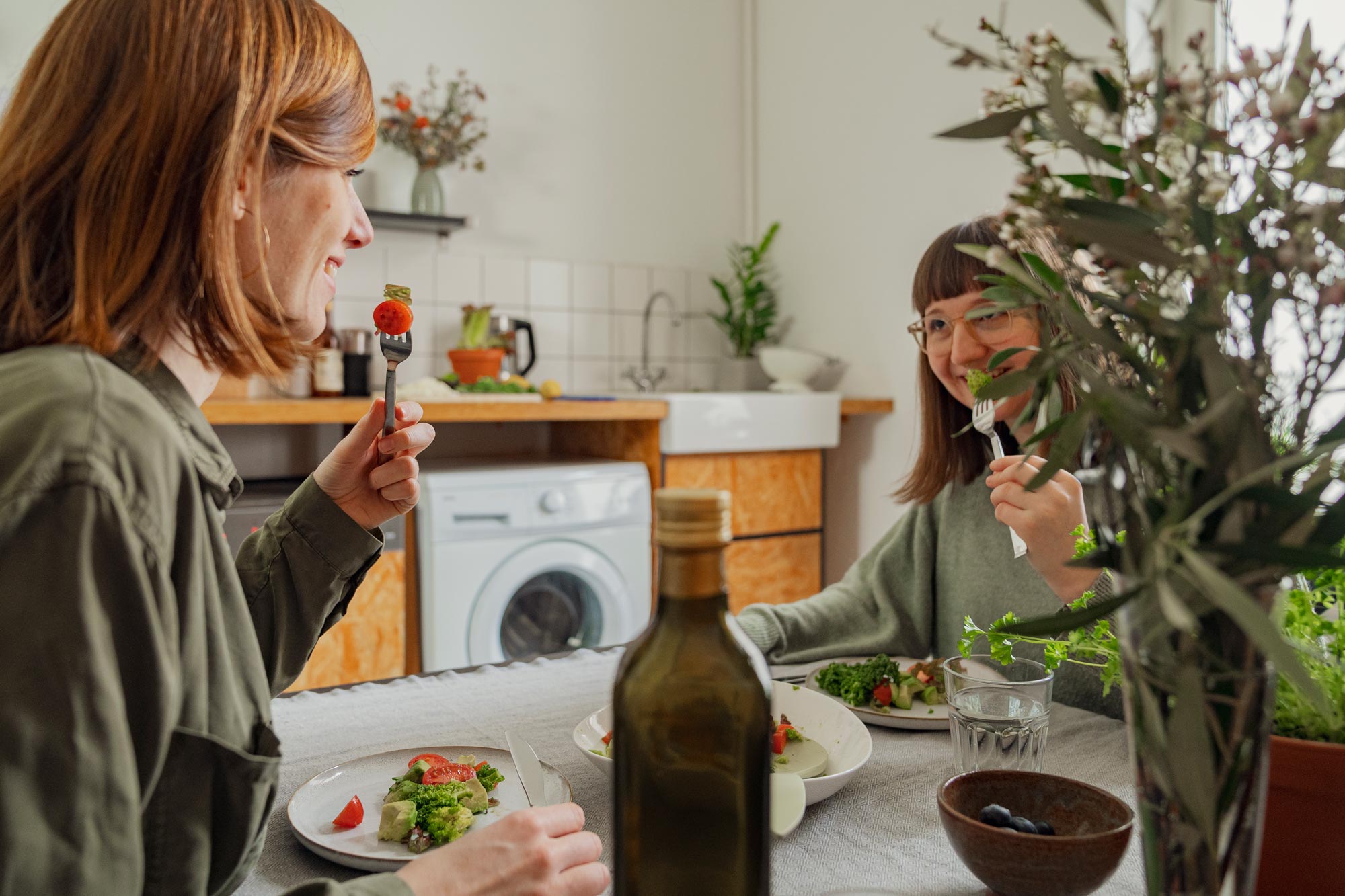 Energized by stories from creators?
Sign up to the newsletter for inspirational conversations with founders & creatives in their spaces.