Berlin Plant Swap with The Boat Kaffee
On a surprisingly fresh July morning we made our way to Neukölln, ready and excited for Soonafternoon's very first event; The Berlin Plant Swap at The Boat Kaffee.
Even though the day started out cold and windy, our first visitors arrived shortly after we finished setting up. Soon we had a great selection of plants ready to be swapped. In addition to our assortment of plant species, we had people and cultures from all walks of life – from South Africa to Nigeria, Canada to Ireland, the United States and Italy and even a few native Berliners.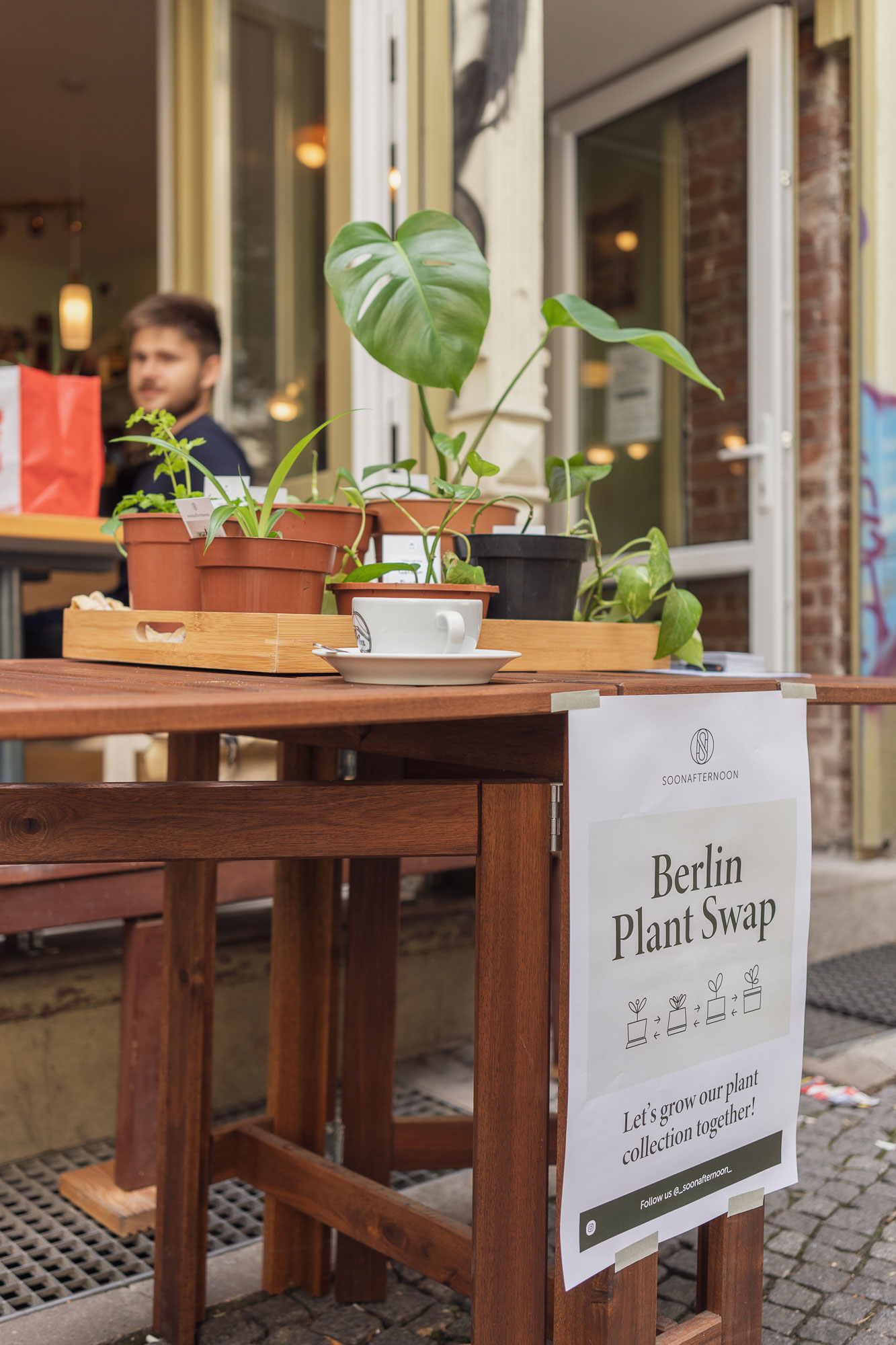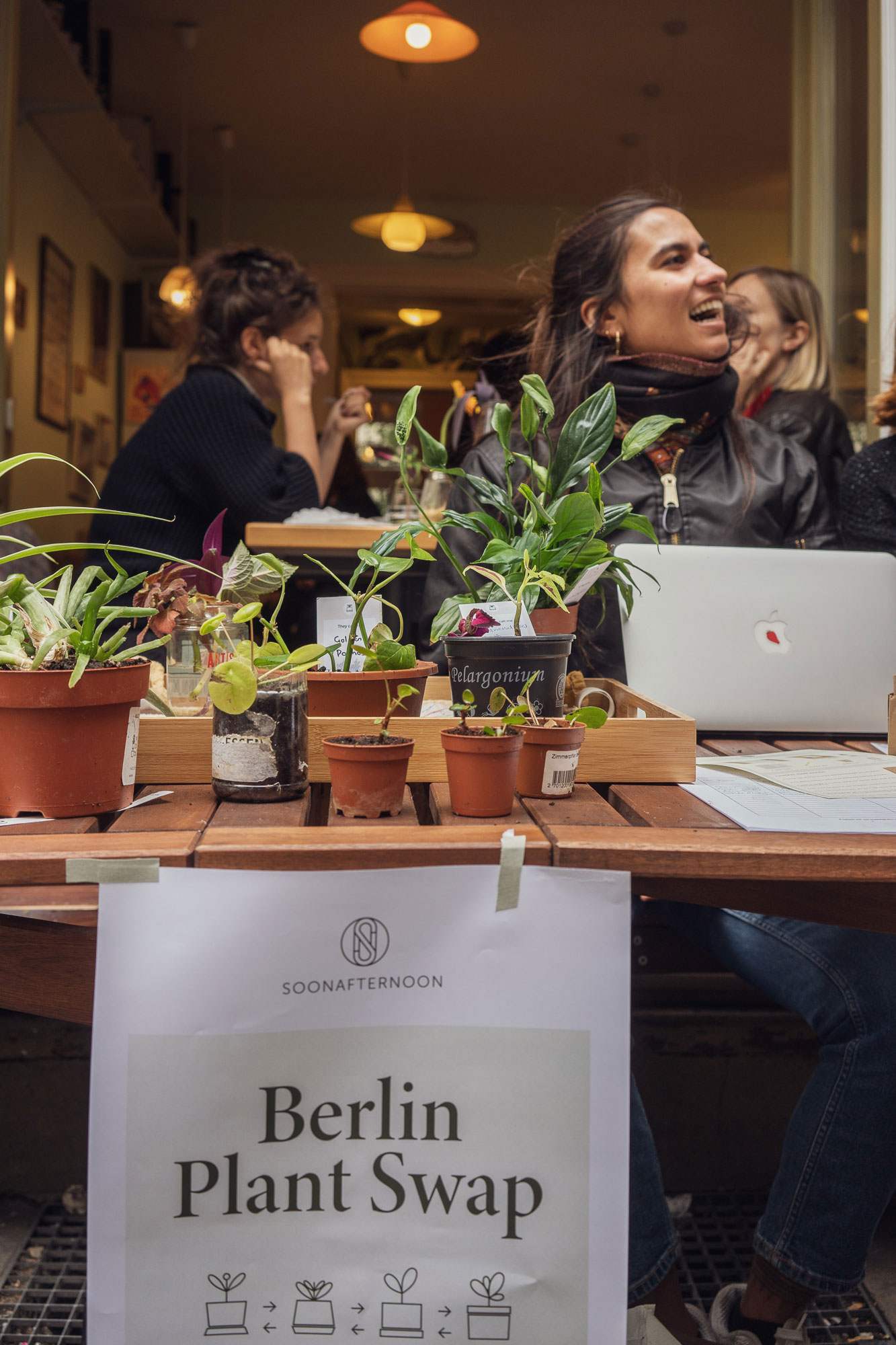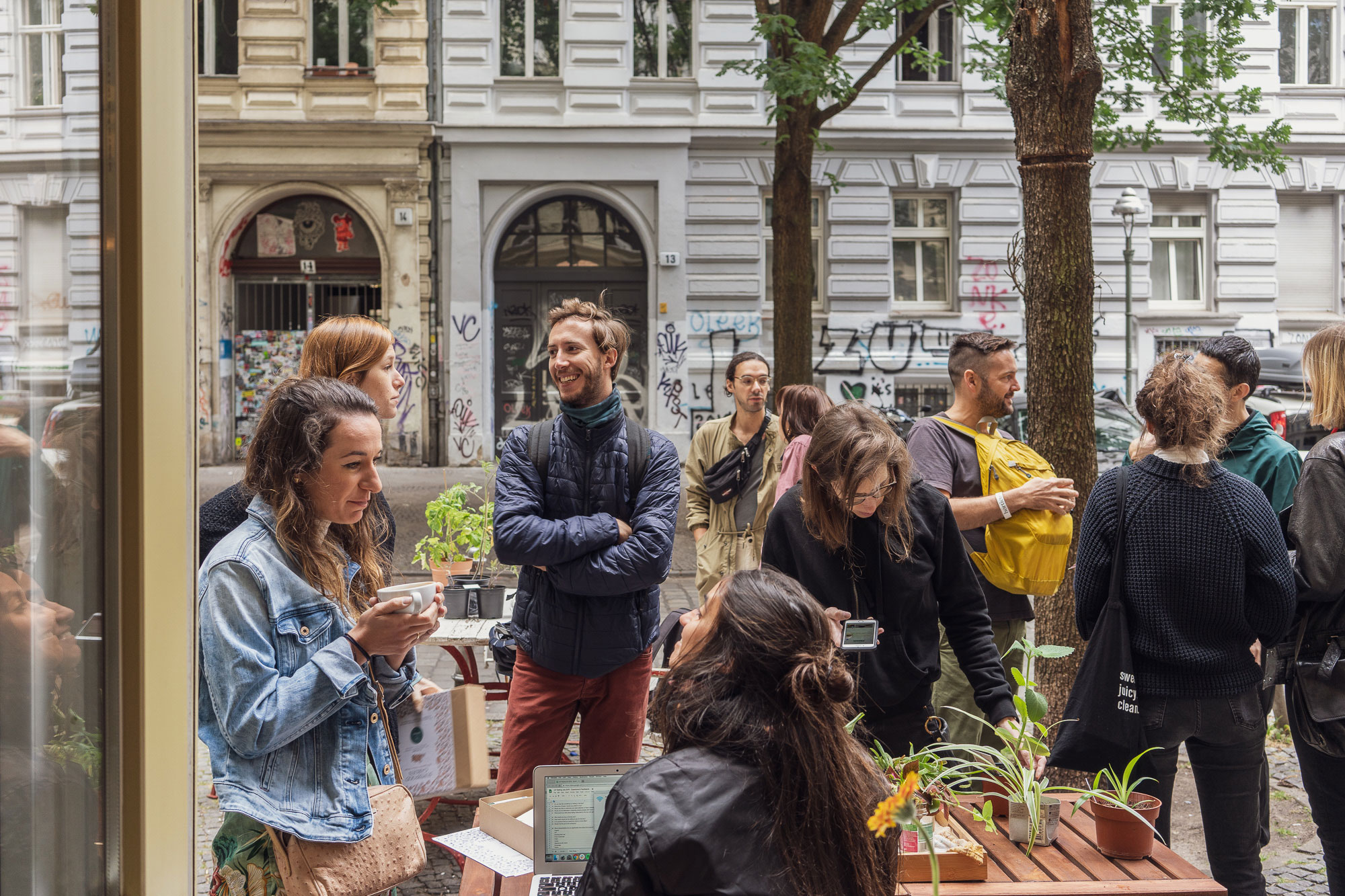 Also there, were the plant-care specialist from Horticure – to share some tips and insights, talk about general plant care and to mingle with fellow plant enthusiasts.
The lovely Alicia and Louise from Grüneo stopped by as well – sharing their beautiful prototype with the crowd and getting some feedback on their lovely designs.
Inside, The Boat Kaffee boss ladies, Annie and Thea, was hard at work keeping the crowd energized and fed, with their delicious coffees and mouth watering cakes. Even Georgie (the cafe's eight-year-old adopted mutt) kept us entertained with her nonchalant mug and cheeky spirit.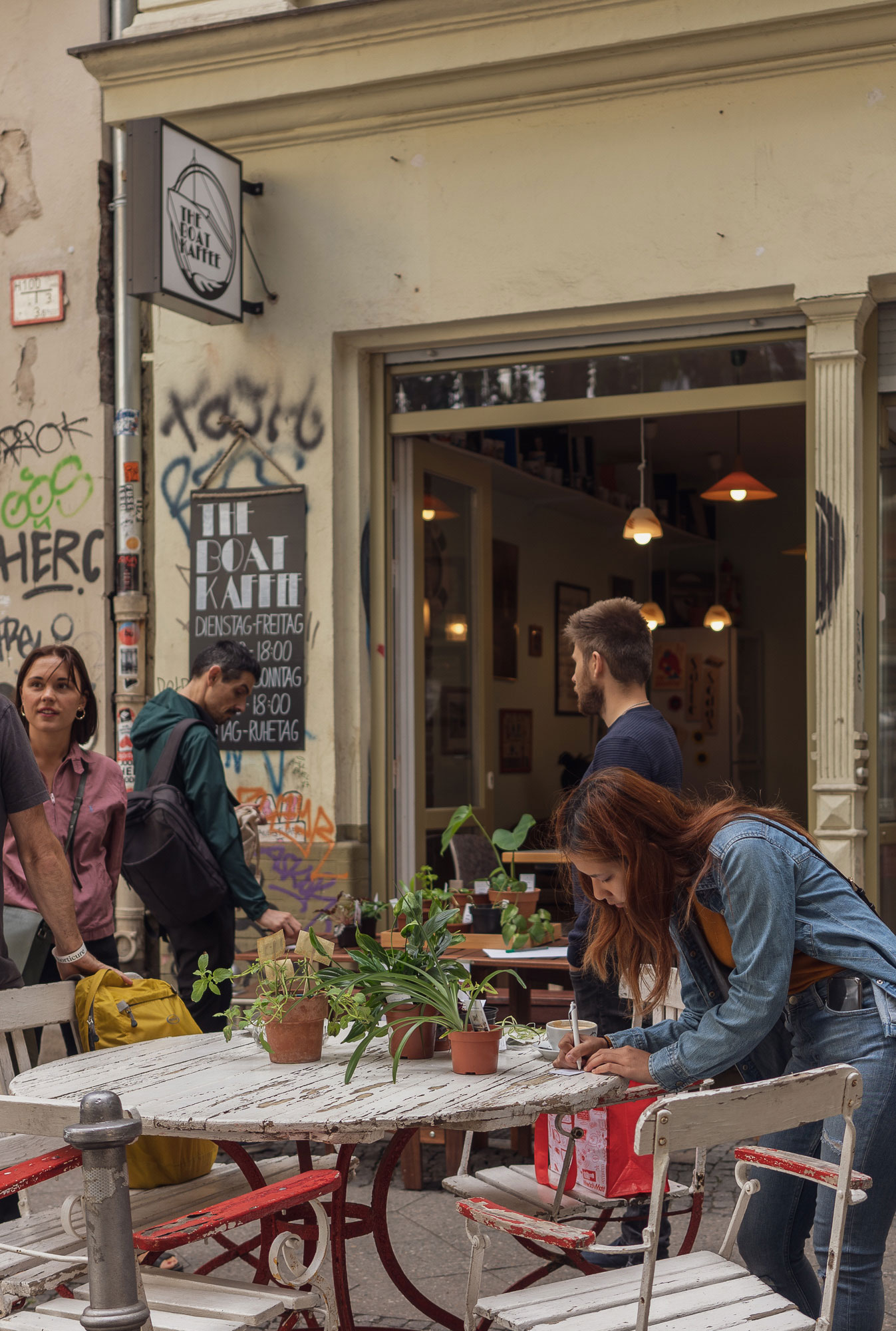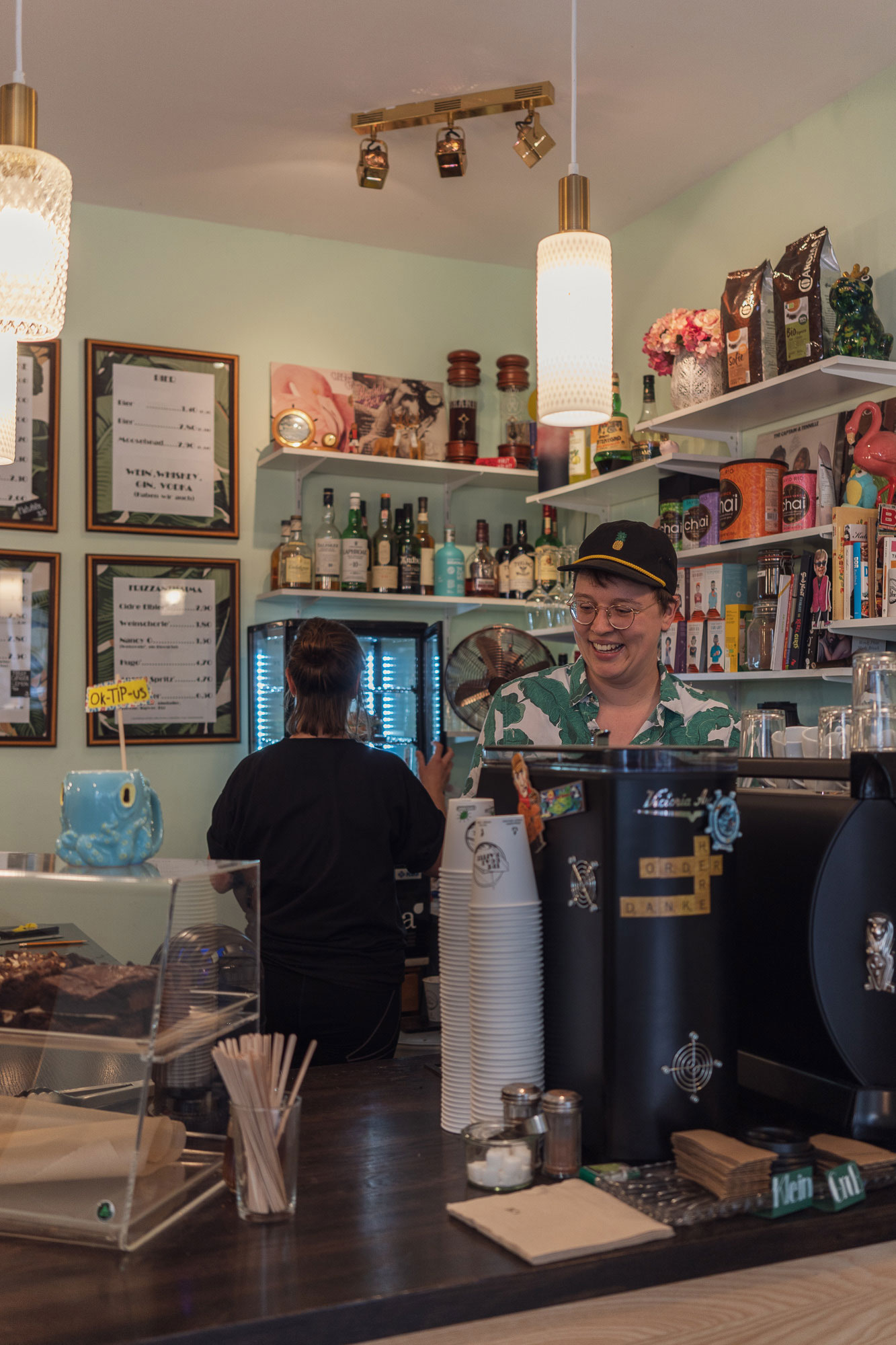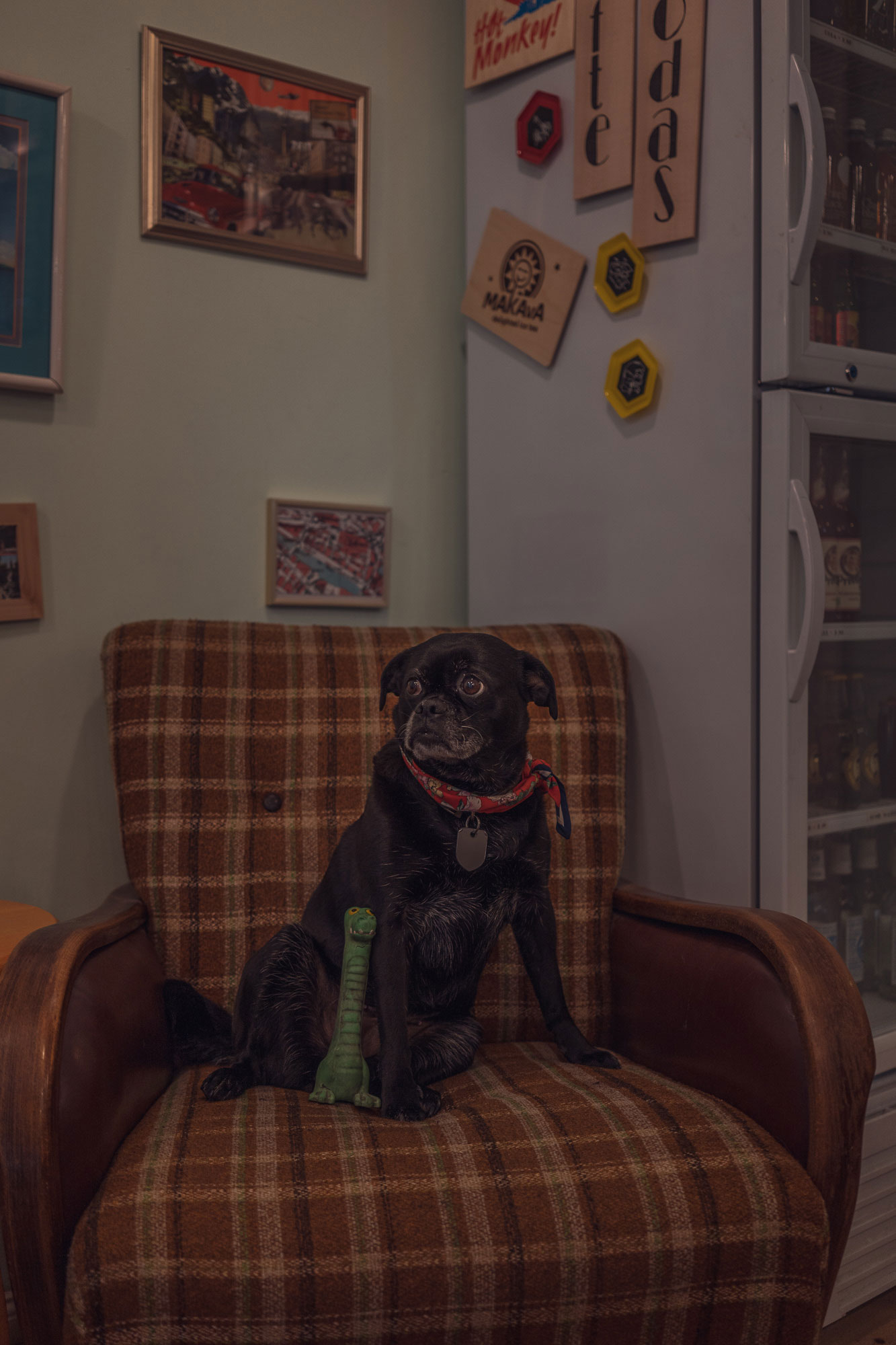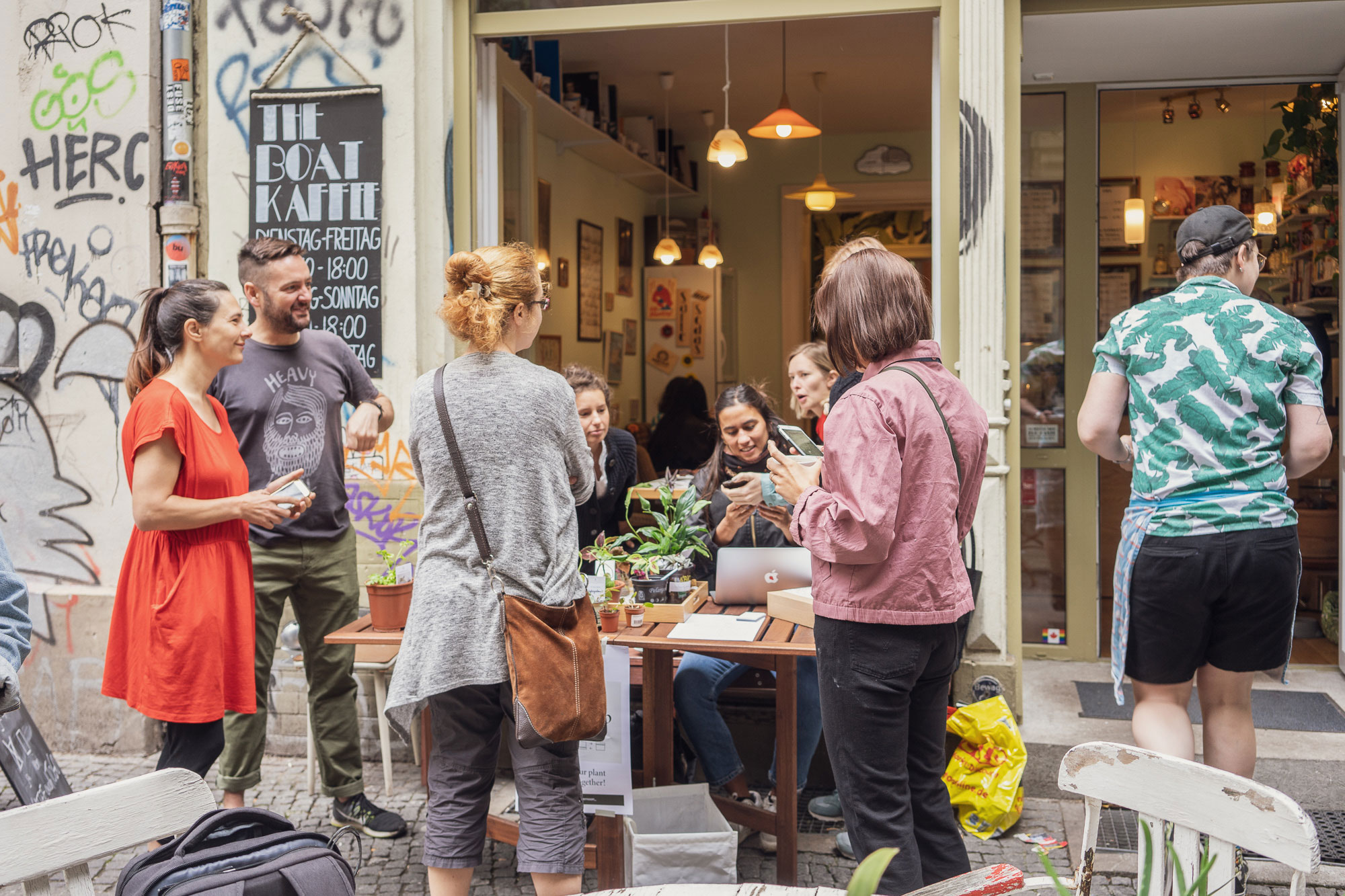 Some of the species I managed to make a record of were Chlorophytum Comosum (Spider Plant), Echevaria (Succulent), Epipremnum Aureum (Golden Phothos), Monsteras (Swiss Cheese Plant), Spathiphyllum (Peace Lily) Aloe Vera, Tradescantia pallida (Spiderworts), Pilea peperomioides (Chinese Money Plant), red-brown as well as colourful Coleus and some edible plant varieties like Celery and Tomatoes.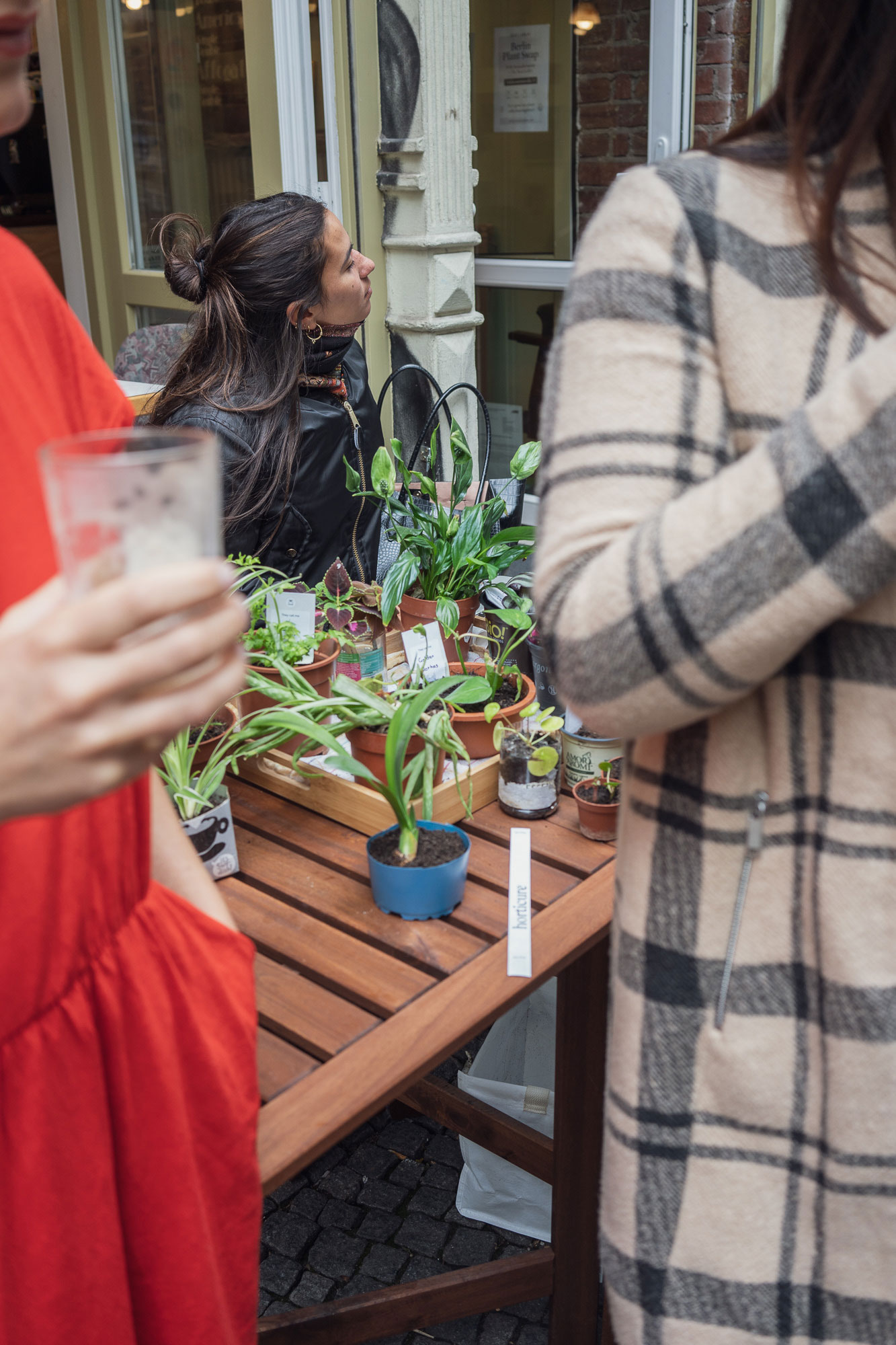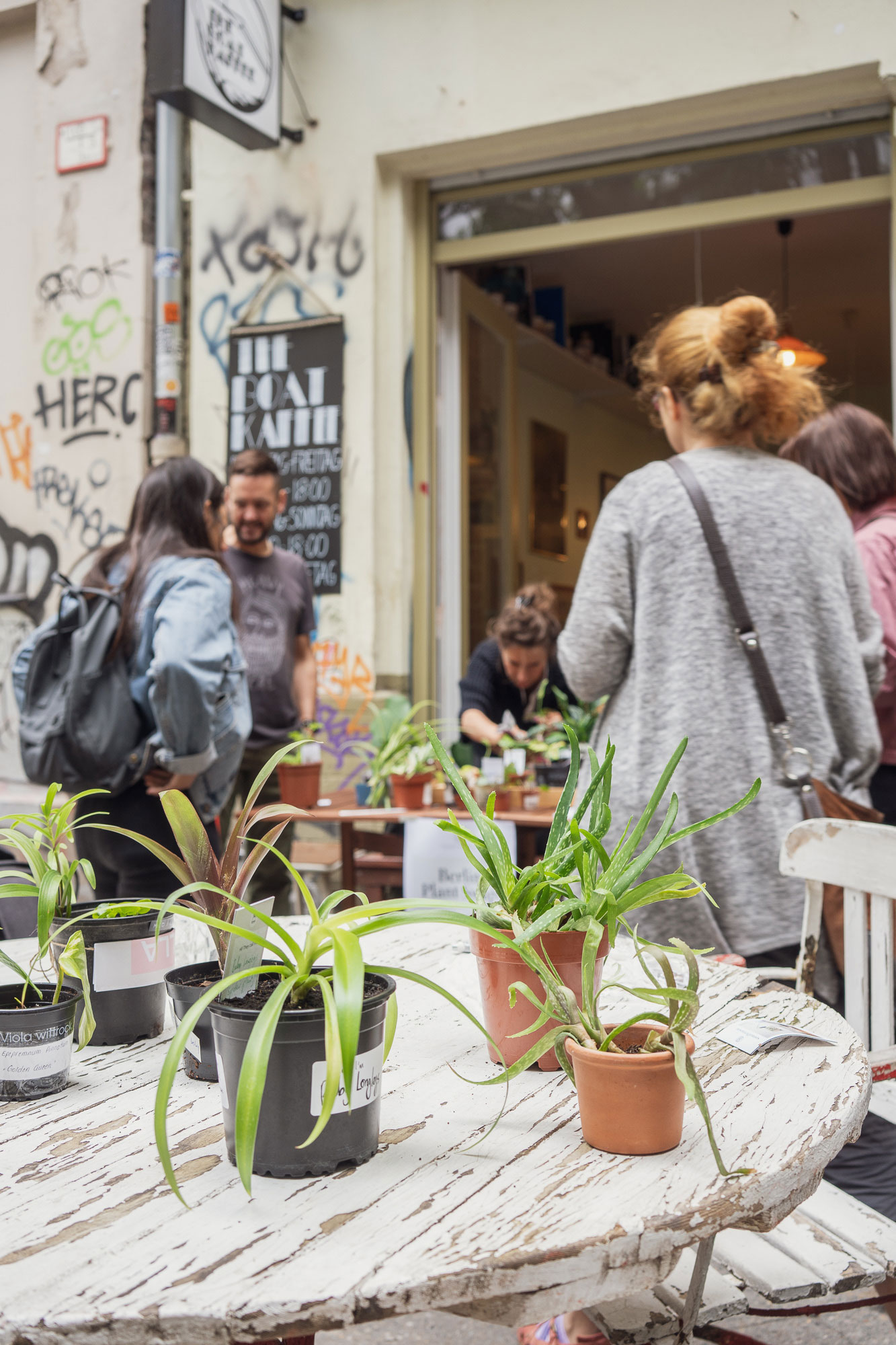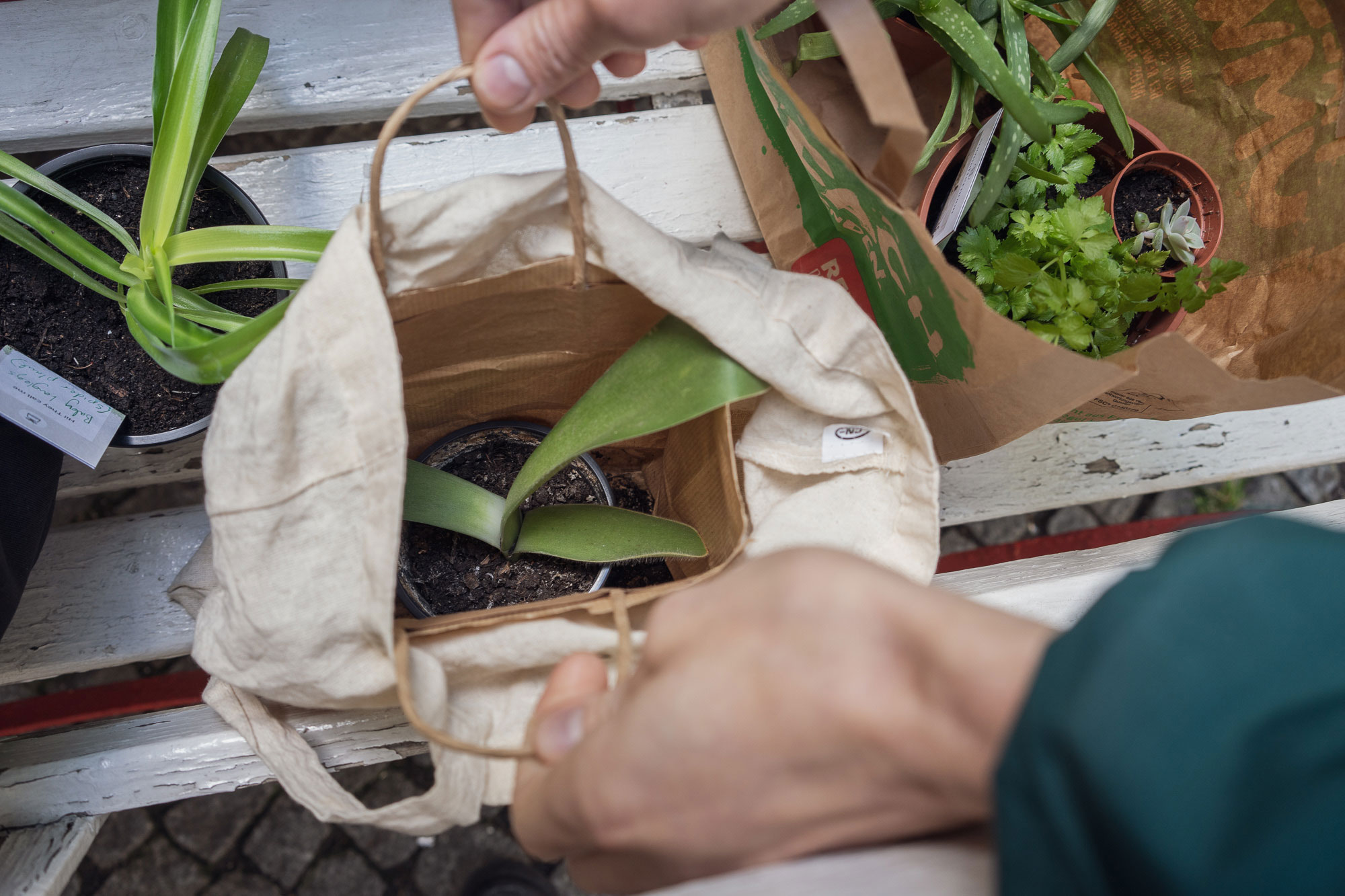 At the end everyone went home with a wonderful selection of new species. If you are keen to join us for the next one – which there will certainly be! – sign up to our newsletter to stay in the loop and be notified as soon as the next one comes around. Thanks again to everyone that participated!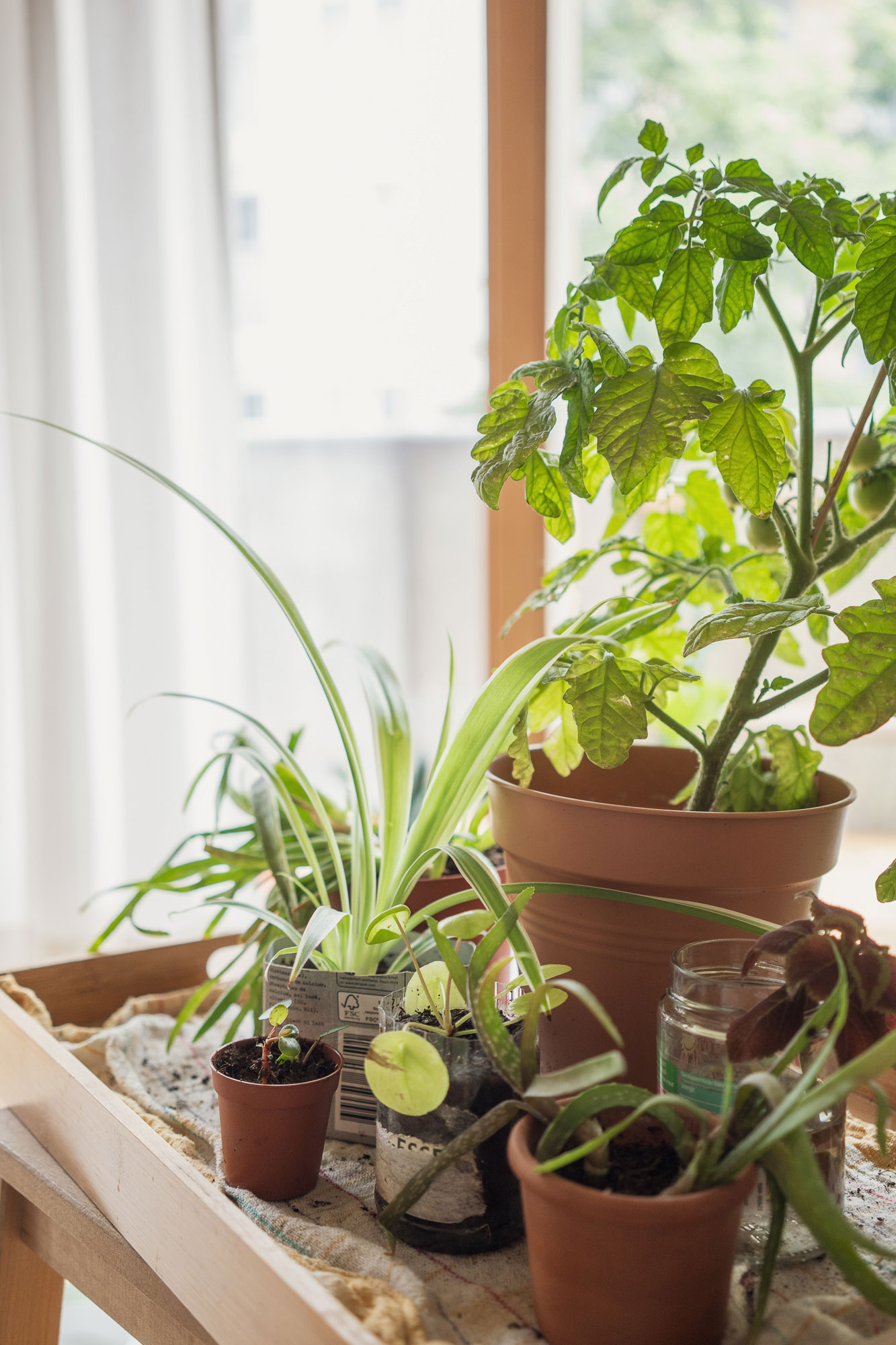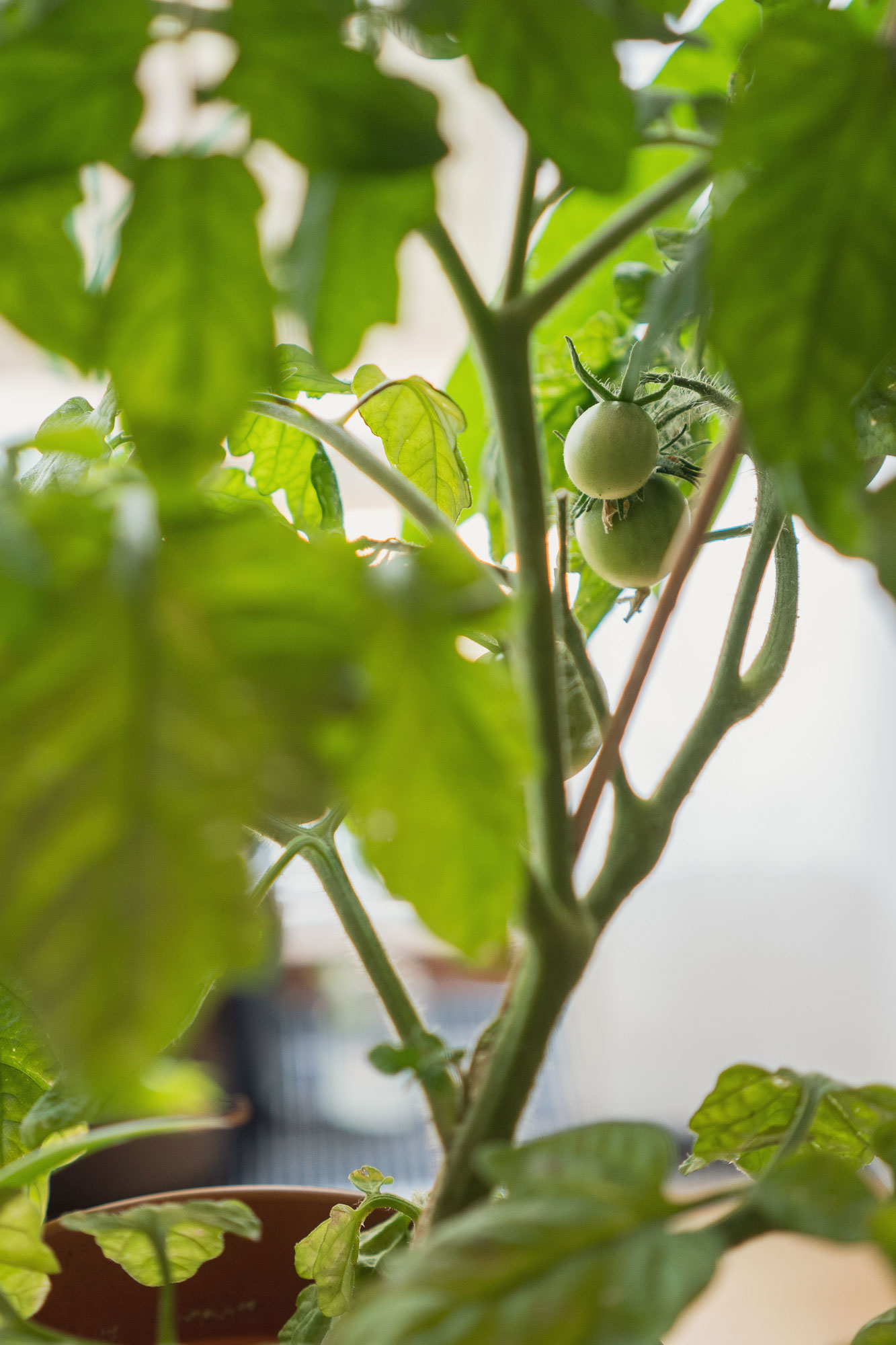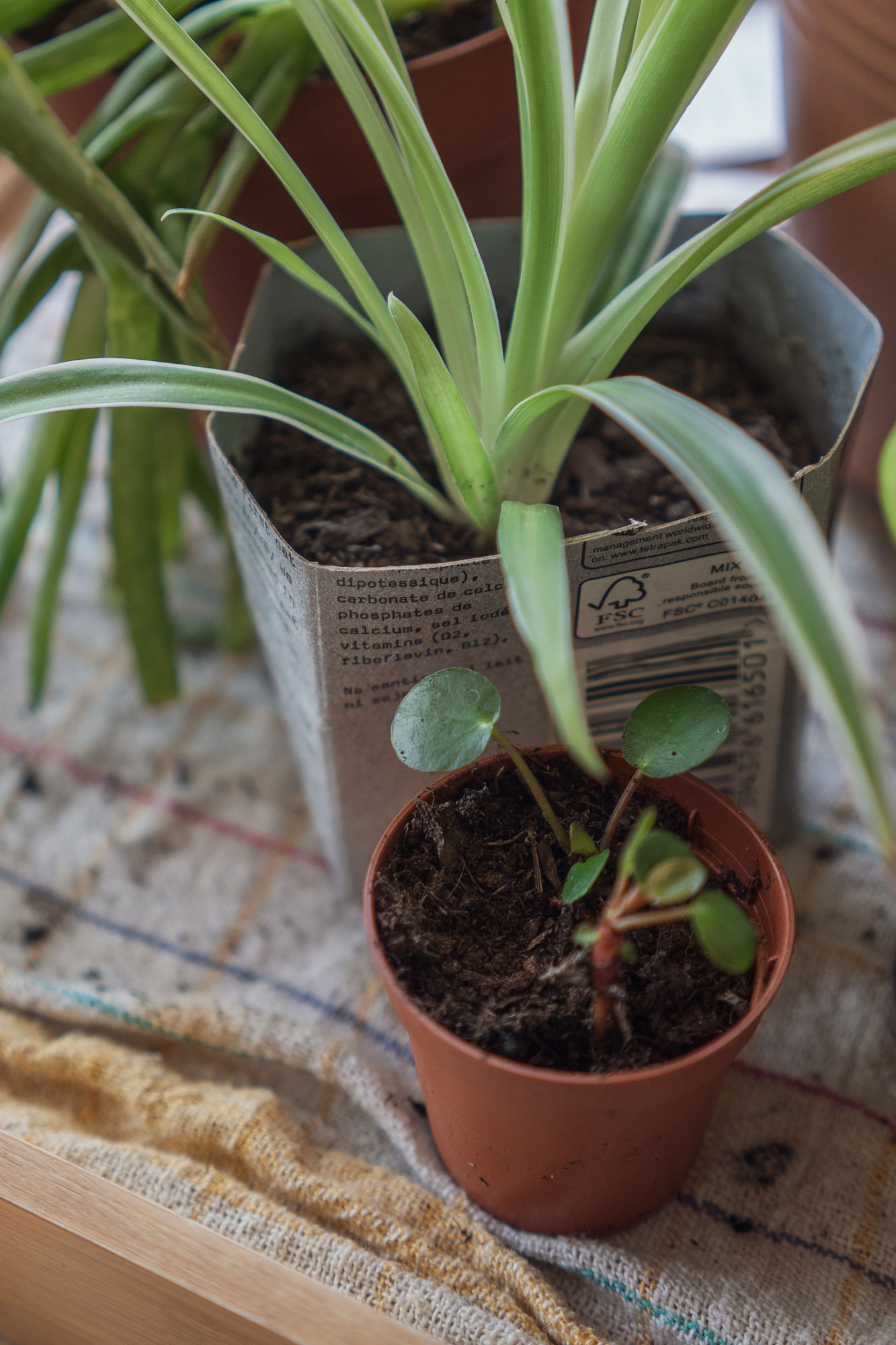 Text and images: Barbara Cilliers © Soonafternoon