At home with Carla Erasmus
The air is warm and prickly as we manoeuvre our rented Hyundai up the steep streets of Cape Town's city centre. Up ahead, the large flat body of Table Mountain towers like a majestic monument. Behind us, the deep blue water of the atlantic glimmers in the sunlight. It's a bright and sunny day in Southern Africa, and we're on our way to meet Carla Erasmus, co founder of Bofred; the feature furniture brand based in Cape Town. Carla has warmly agreed to an interview and invited us to her home, where we're gingerly greeted by her curious, and oh so photogenic dog, Frankie.
How did you get started with Bofred? What was the inspiration and driving force behind starting your own thing?
"Boredom really… I got bored with working really hard for other people and executing their creative visions. I had my own. That gave me confidence to take the leap. I was stuck in a 8-6 job. Underpaid and creatively frustrated. That's enough to make you be brave enough and start your own thing!"
At what point did you realise or start to feel that the business was worth pursuing and that it could be a viable endeavour?
"I still don't know. We have three years behind us. I work really hard, I give it my all. I'm an early riser and a confident business owner. That must count. I think it's a viable business because I LOVE my job. I strive for perfection and originality & creative indulgence… We have many opportunities ahead of us that excite me."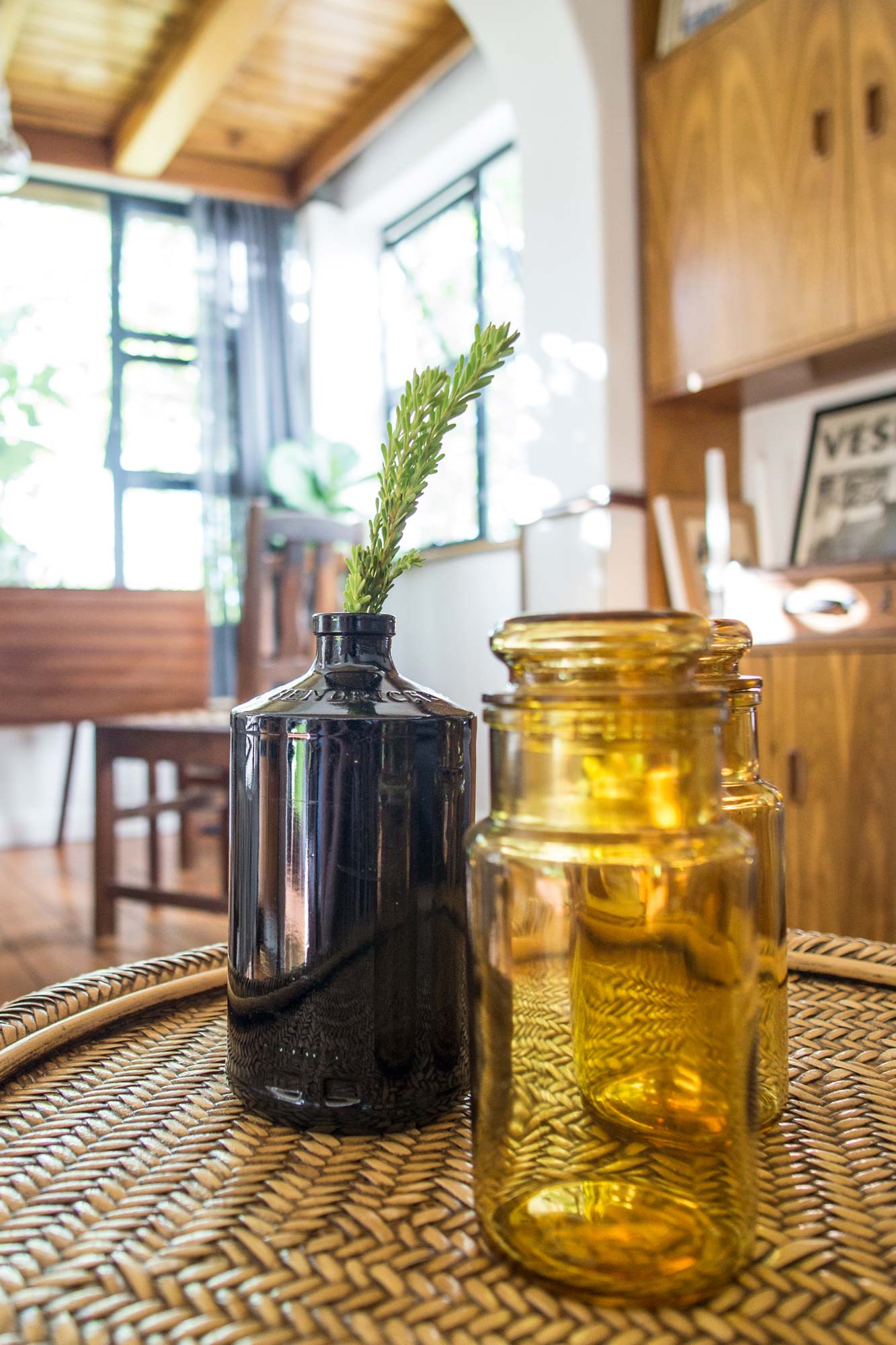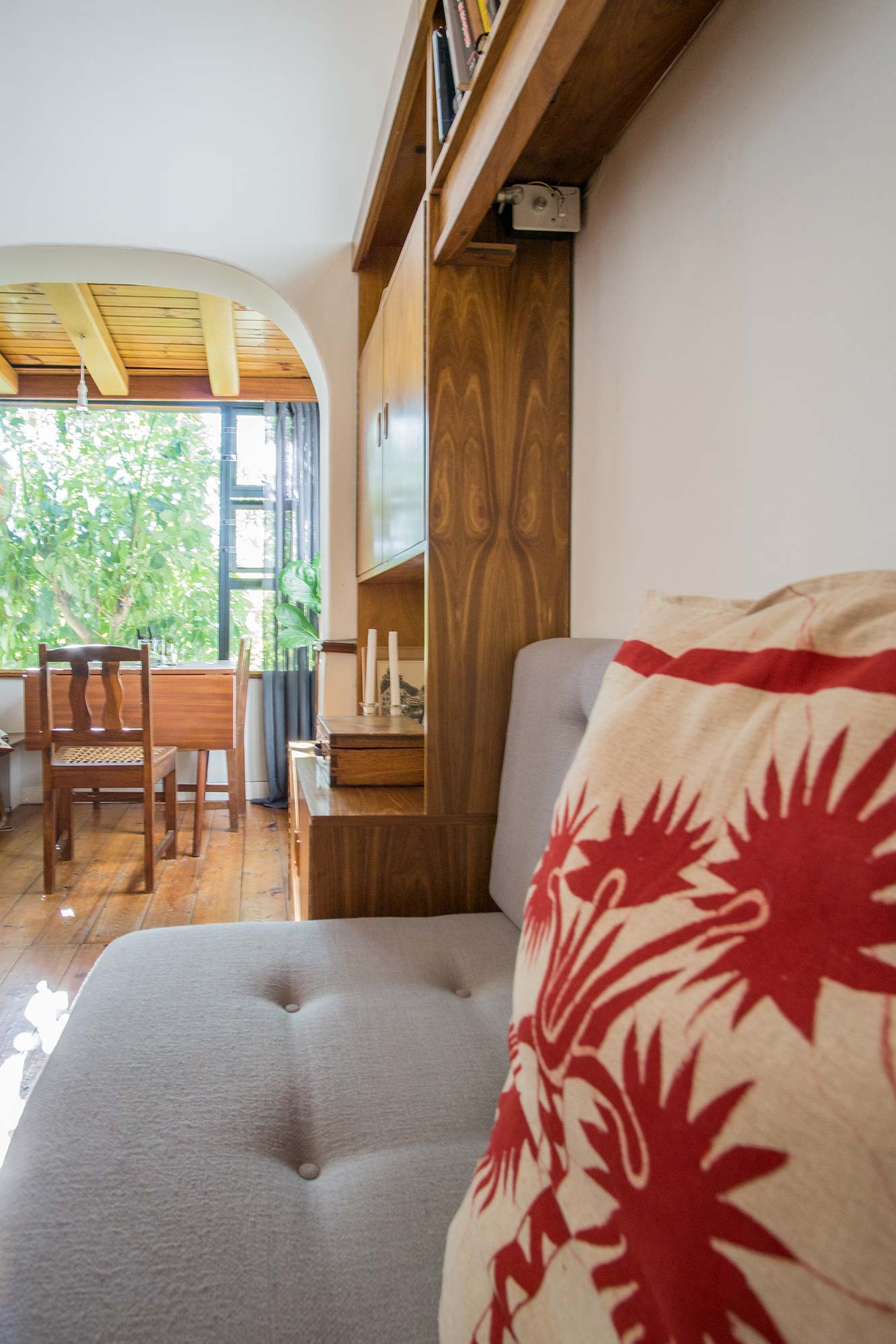 Was there a point in time where you almost gave up? Tell us about that – and why you kept going nonetheless.
"I want to give up when I realise I could make more money… I made a lot more before I had my own company. But money isn't everything you know… and I am not giving up…"
Which piece that you developed, are you most proud of?
"The Arch Table Lamp. I LOVE it."
What motivates you in your work or where do you find your inspiration?
"I go to lots of art exhibitions. Im an artist and a photographer – and not strictly a designer. My designs are just sculptural yet practical items for the home. I find most inspiration in art and music."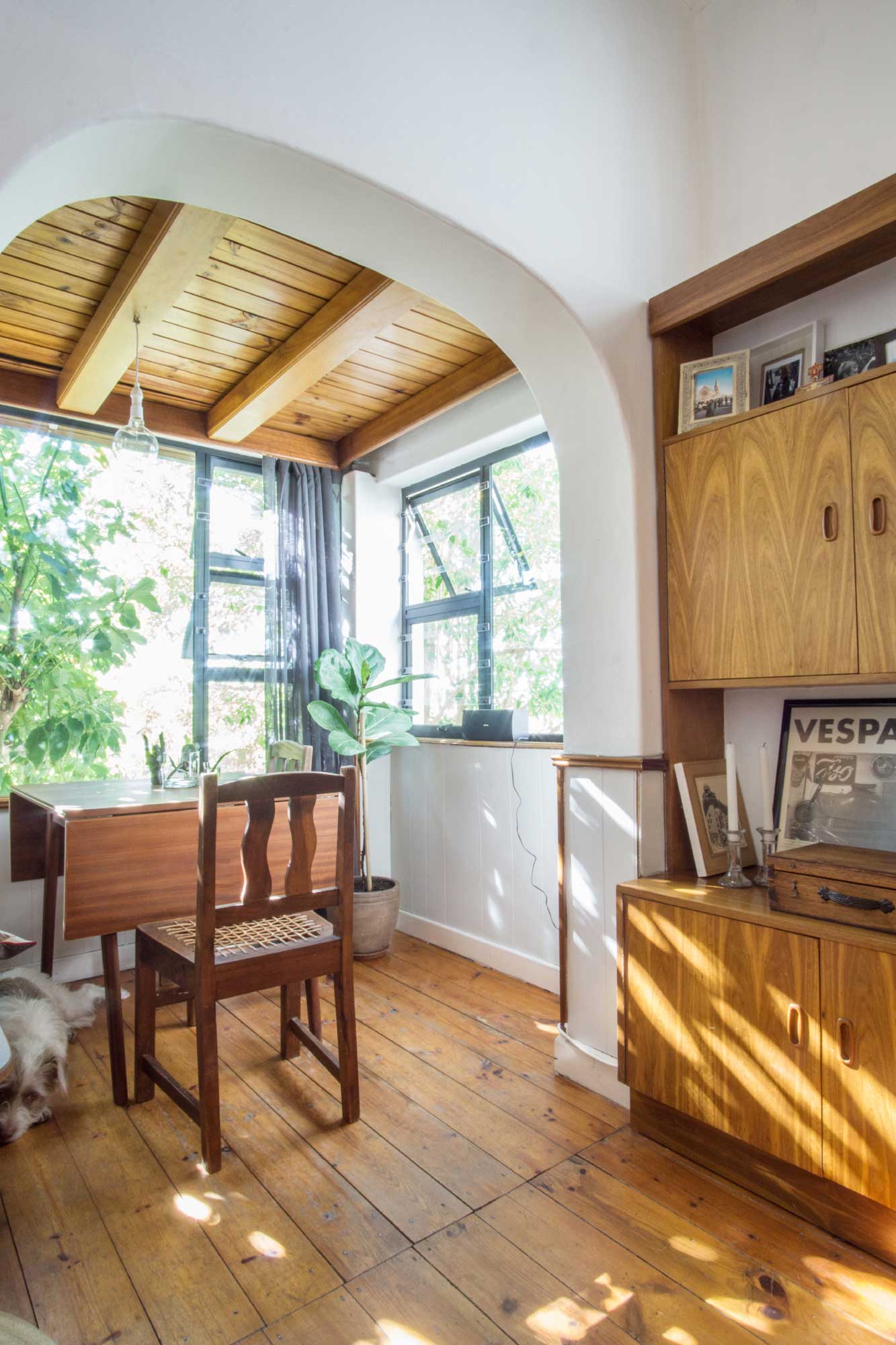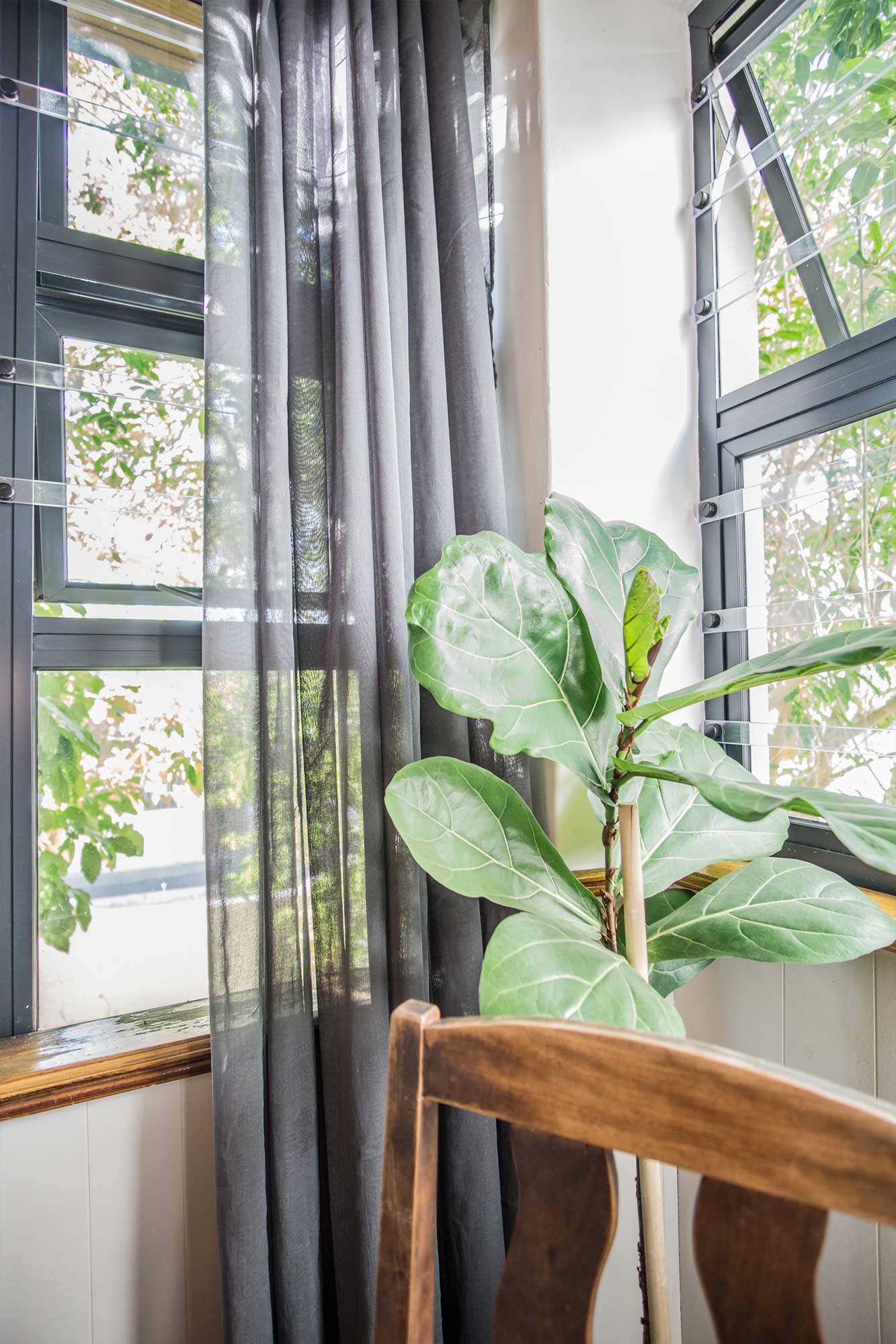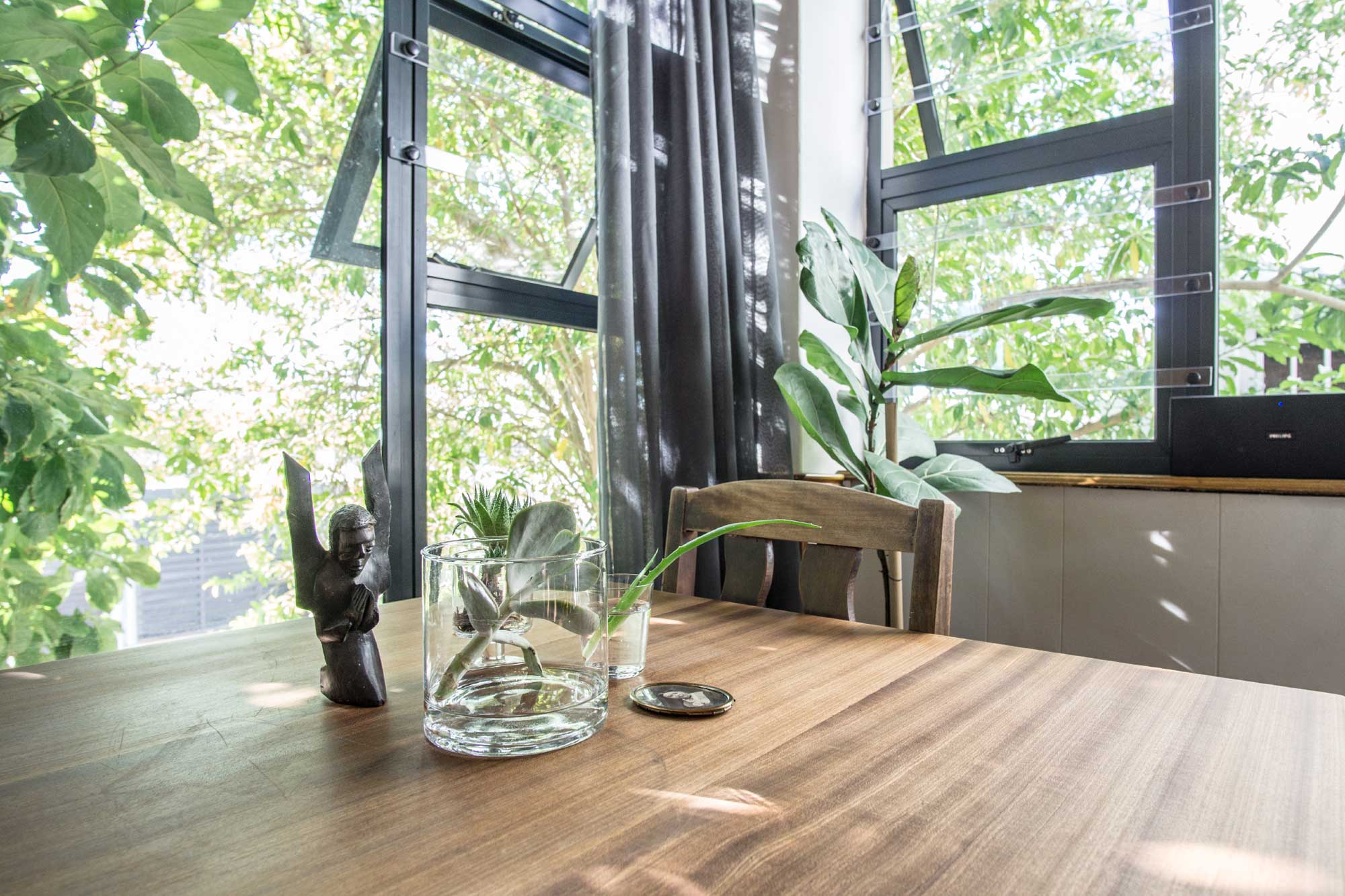 Do you have a mentor? Tell us about him or her. If not, who would you most love to learn from?
"Oooooh, tough one. I perhaps need a mentor. I read a lot about other small businesses and their success stories – so I absorb what other creatives are doing around me. So I can learn from their mistakes and make insightful decisions in my business."
How would you define your home style or style of your home?
"It's lots of found items from travels and heirlooms. Lots of art and photographs and books and textures. I don't really follow trends – I just buy what I like and I can use in my home. Everything has a story, I know where everything is from, when why and how. Nothing is bought in sets of 8. Nothing matches the drapes. As one evolves – as one should – I let go of things and replace the insignificant purchases."
Do you have inspiration sources that you apply to styling your home?
"Nope. I get influenced with work research and work and home collide. But I am a huge fan of young London based interior designer, Studio Ashby."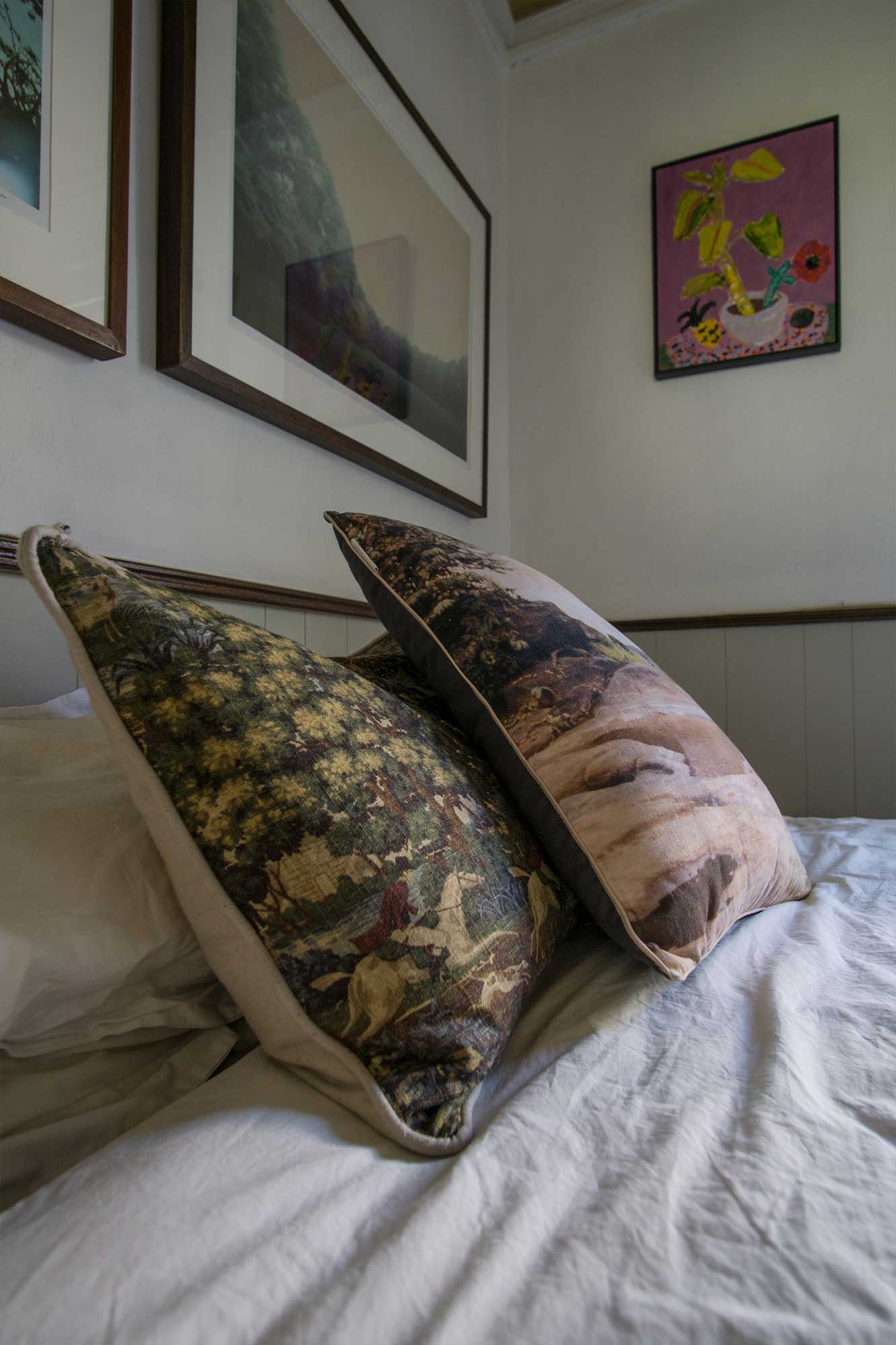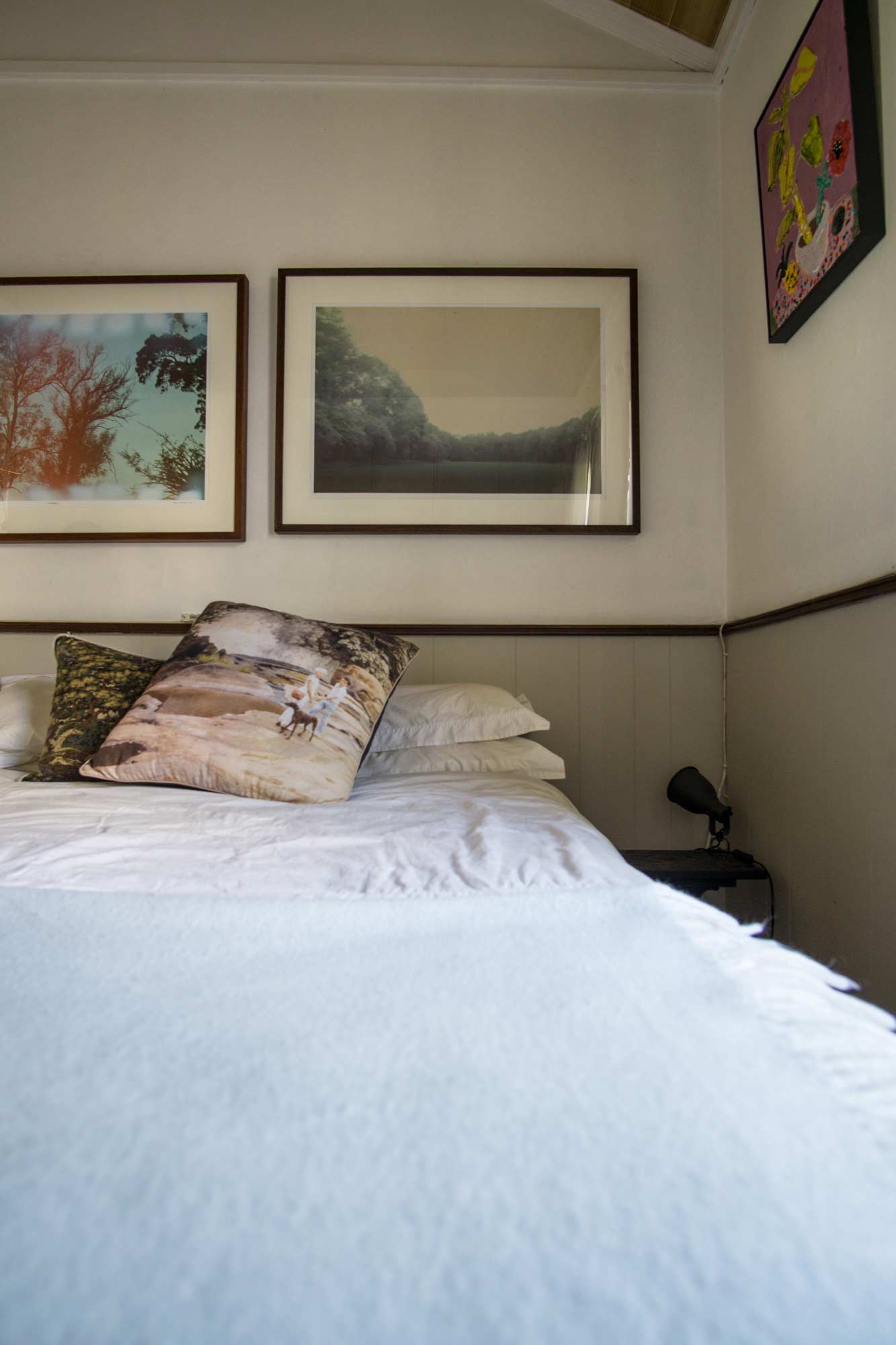 What is your favourite room at home and why?
"The little corner seat at the front of the house. It's a built in window seat. Trees being the view and dappled sunlight. Morning coffee / Friday night wine corner / Saturday morning meditation / Sunday lazy reading nook."
What's your favourite piece at home? Why do you love it.
"I bought a Staffordshire ceramic dog at a SPCA in Underberg, Kwazulu-Natal, and it's my favourite possession. It cost nothing, literally I think R20 – but I gave a large donation because I'm an animal activist and it would only be fair. They did not realise the value. I LONG for a pair. My favourite pieces is the ART in my home, it grows and move around in the house… so it's ever changing and ever pleasing."
Do you have an architect, artist or an iconic designer who inspires you?
"Jacques Grange! ( interior designer ) & Eileen Grey // Cy Twombly as multi-disciplinary artist & Giacometti. No, too many to name. List is endless."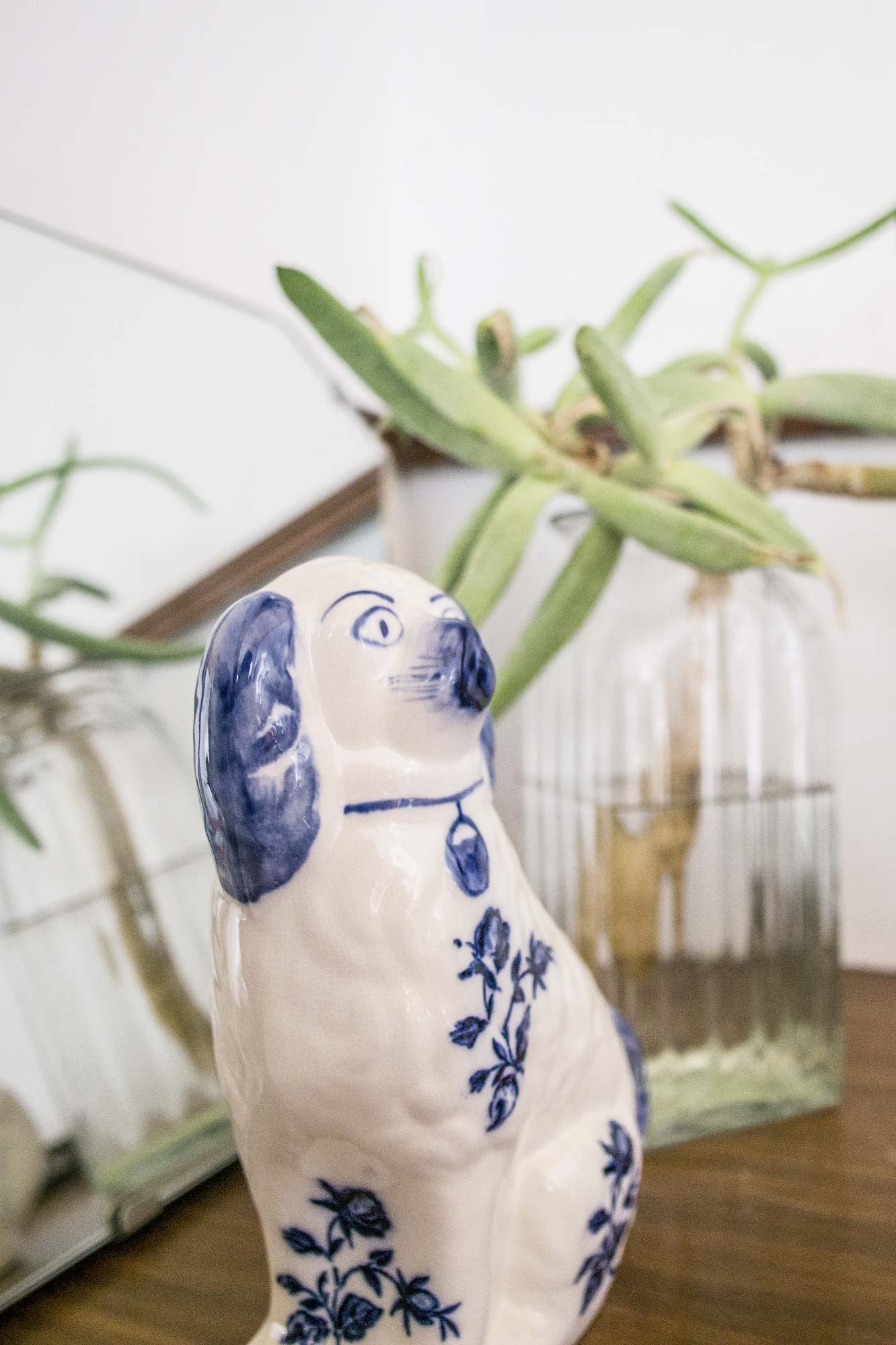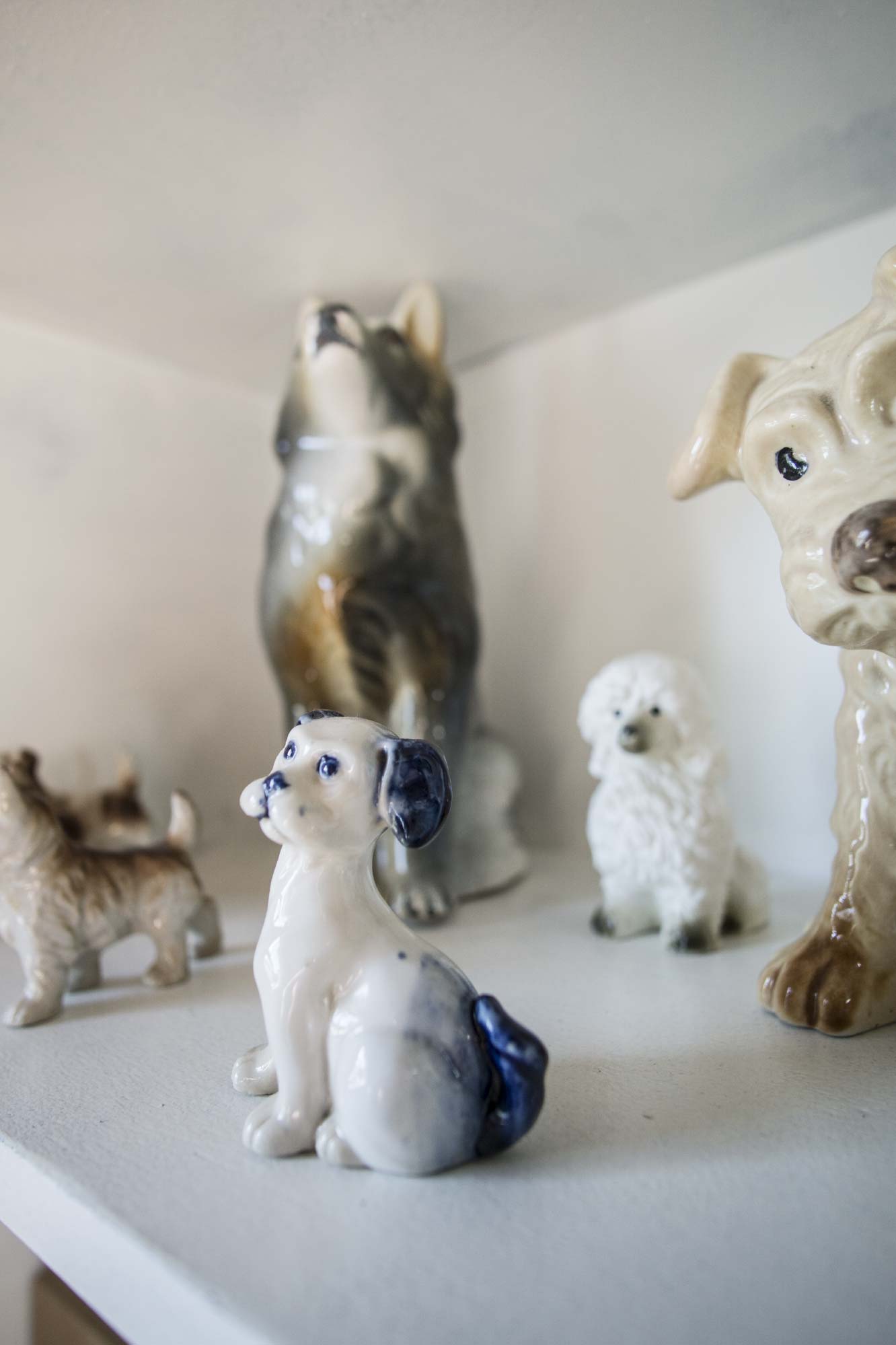 What place do you escape to? A place you like to go to, to recharge or an address that makes you feel good?
"I go back "home" where i grew up – Durban – every three months. I visit my parents, my sister and her family. That's solid quality time. And I can just be."
"For me to recharge, take me to a secluded cabin, no electricity, no signal, no instagram – no evidence that I existed in that space – a waterfall…. my dog and my husband. Western Cape has endless magical spots such as these that I enjoy with my family and friends."
Do you have a philosophy of life, or advice you follow religiously?
"Go to bed early. Go to bed with an empty mind. Go to sleep relaxed. Talk to your dog, your partner or read an easy read. Listen to music. Laugh. Get off your phone. And wake up early. Have a coffee, go for a walk, make a healthy breakfast and start work bright and early!"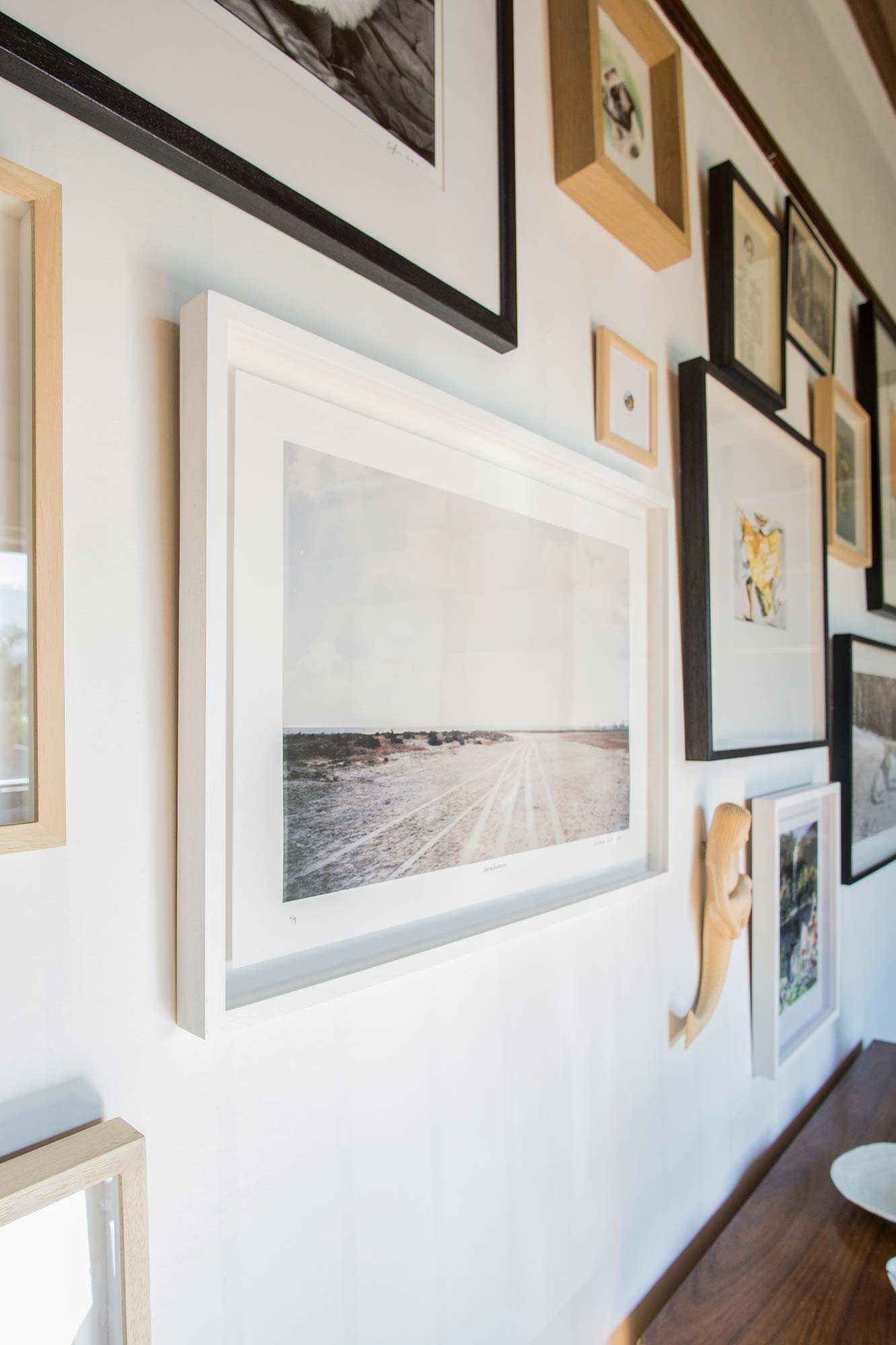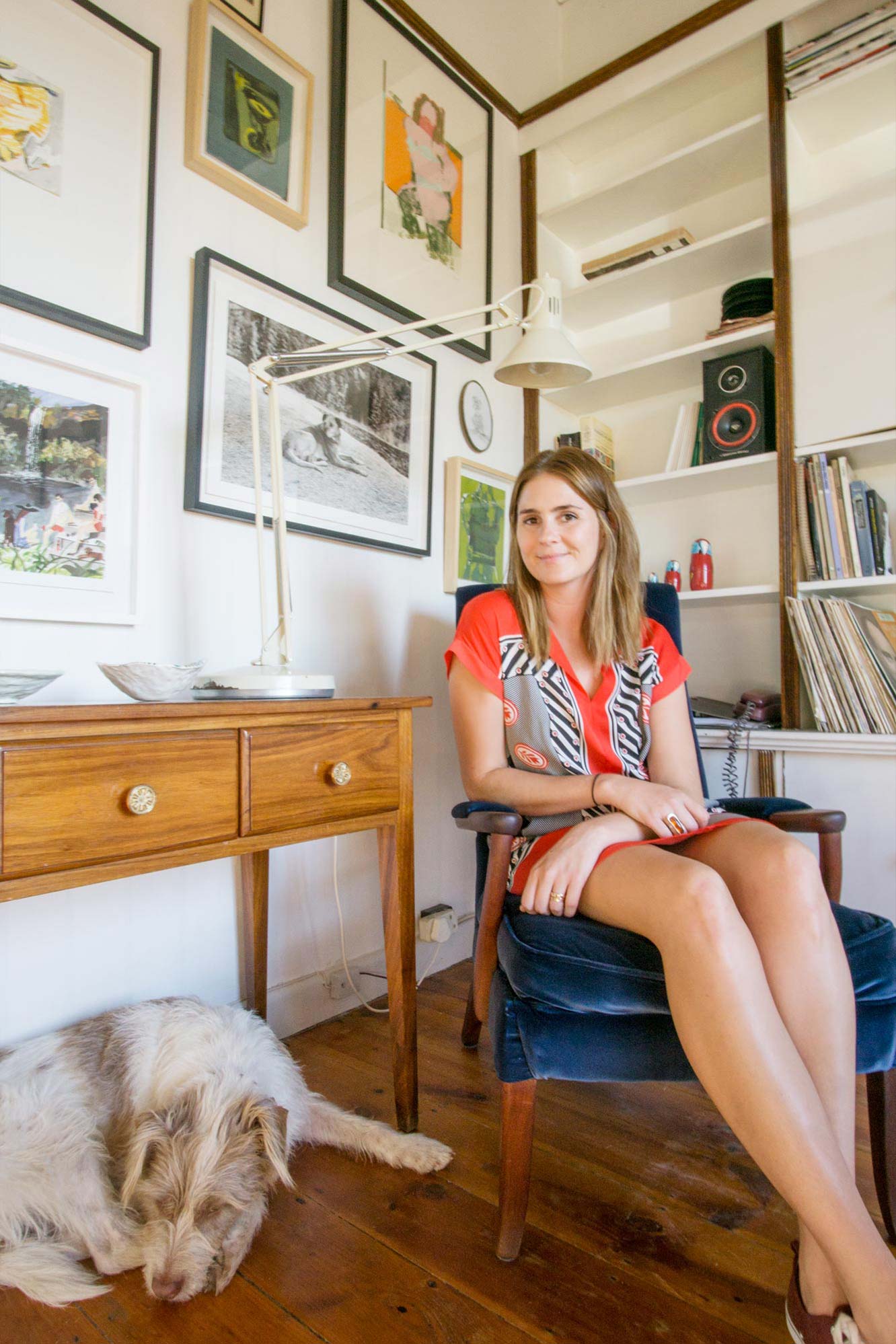 Name one piece of advice you could give to someone who'd like to be pursue their own dream or business idea:
"Be Brave. Be original and have fun!"
If you could go back in time and meet one famous person, who would you want to meet and why:
"Geogia O Keefe. she had a lot of dogs. We would hang out and paint in her garden."
What is your favourite destination outside of South Africa, and why do you love it?
"I haven't travelled enough… but I loved travelling to Sri Lanka for a friends wedding – and we backpacked for three weeks after that…"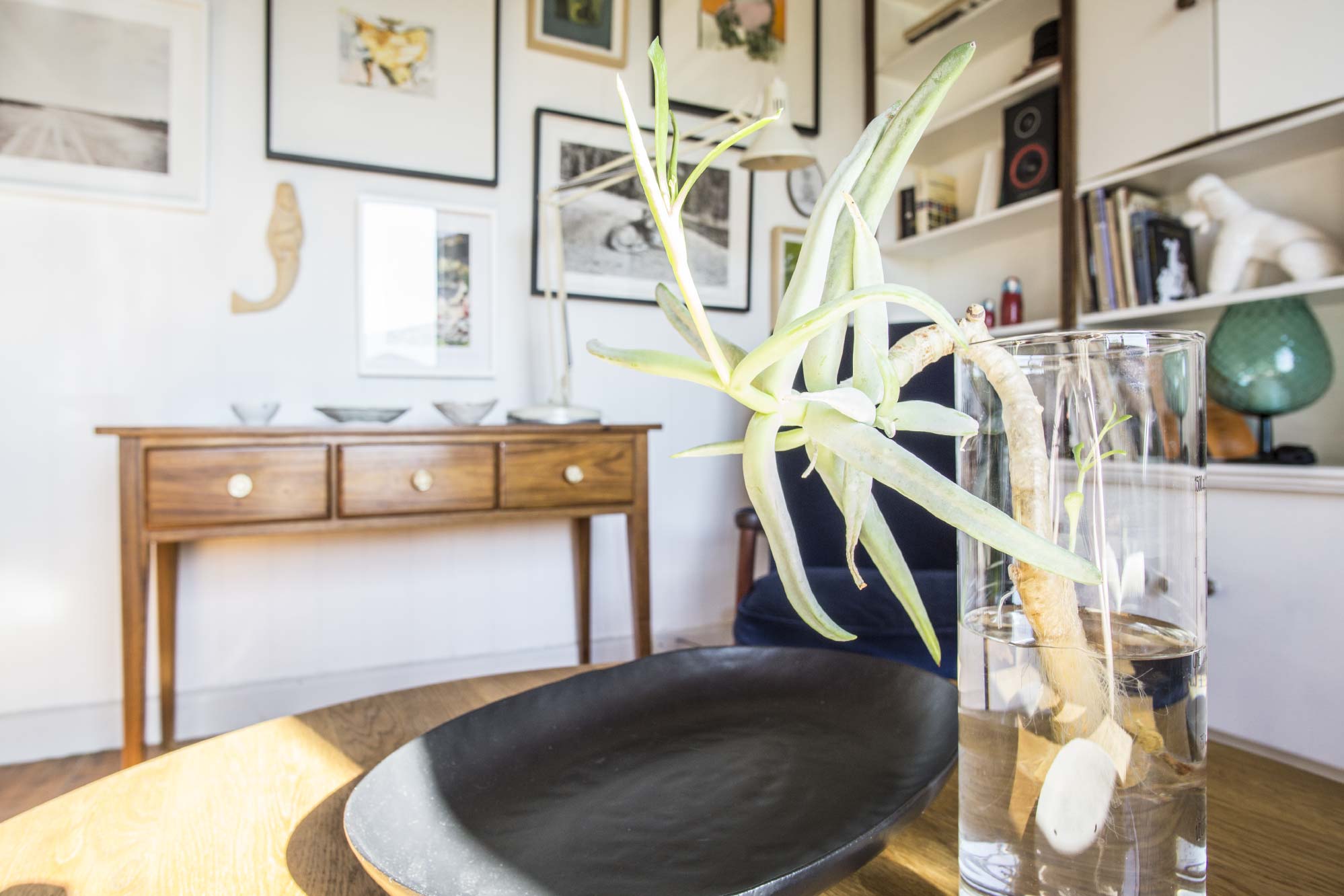 Name 5 of your favourite spots in Cape Town for…
Breakfast or coffee: Hemelhuijs.
Spending a hot summers day: In Yzerfontein sipping crisp Chardonnay at my mother in law's home and taking a quick sunset dip in the freezing Atlantic!
Spending a cold winters day: If it's raining: At home, with snacks and documentaries. If it's just cold: Hiking up the mountain and enjoying the views and the fresh air!
Finding inspiration: At an art exhibition – hopefully by myself – on a saturday morning, SMITH or Stevenson Gallery.
A night out with friends: A night IN with friends. Or greek in the courtyard at Marias.
For more info and a glimpse of the beautiful furniture they make, take a look at their website and instagram.
Energized by stories from creators?
Sign up to the newsletter for inspirational conversations with founders & creatives in their spaces.