Founders of Homemade Studio on the meaning of home and navigating a bootstrapped business
Soonafternoon has always been an exploration of space. Those realms in which we find ourselves inspired to dream and driven to create–whether it's nature; the home we were born into, or the dwellings that offer us the safety to express our identities. I was therefore so excited to sit down with the dreamers behind Homemade Studio; an airbnb-esque platform to book photo-shoot locations.
Founders Paris & Guia, both citizens of the world, have lived all the way from Rio to New York, London, Copenhagen and Melbourne before settling in Berlin. They shared with me the intricacies of a start-up, bringing dreams to life in a brand-new city and of course, the concept of home.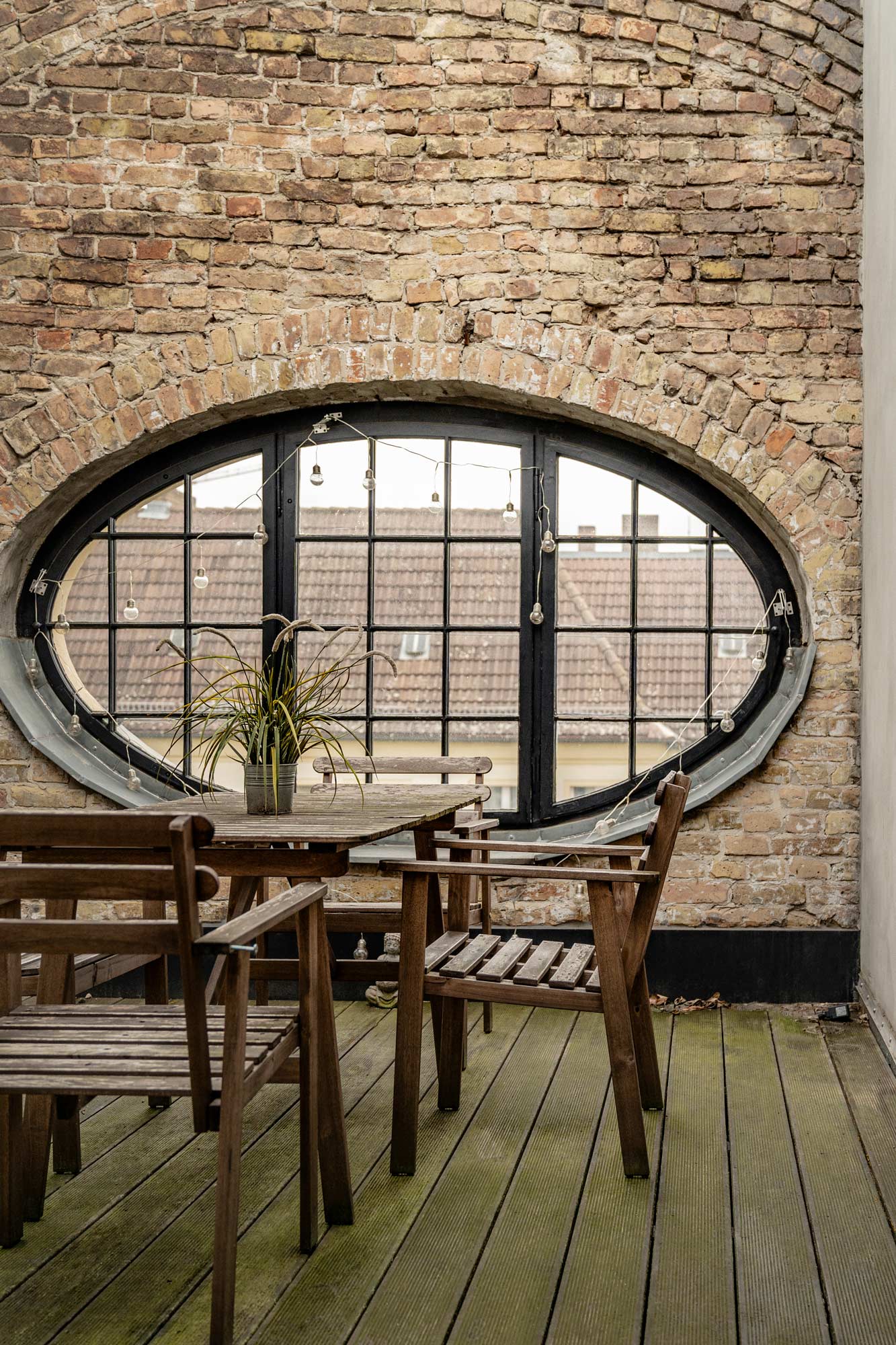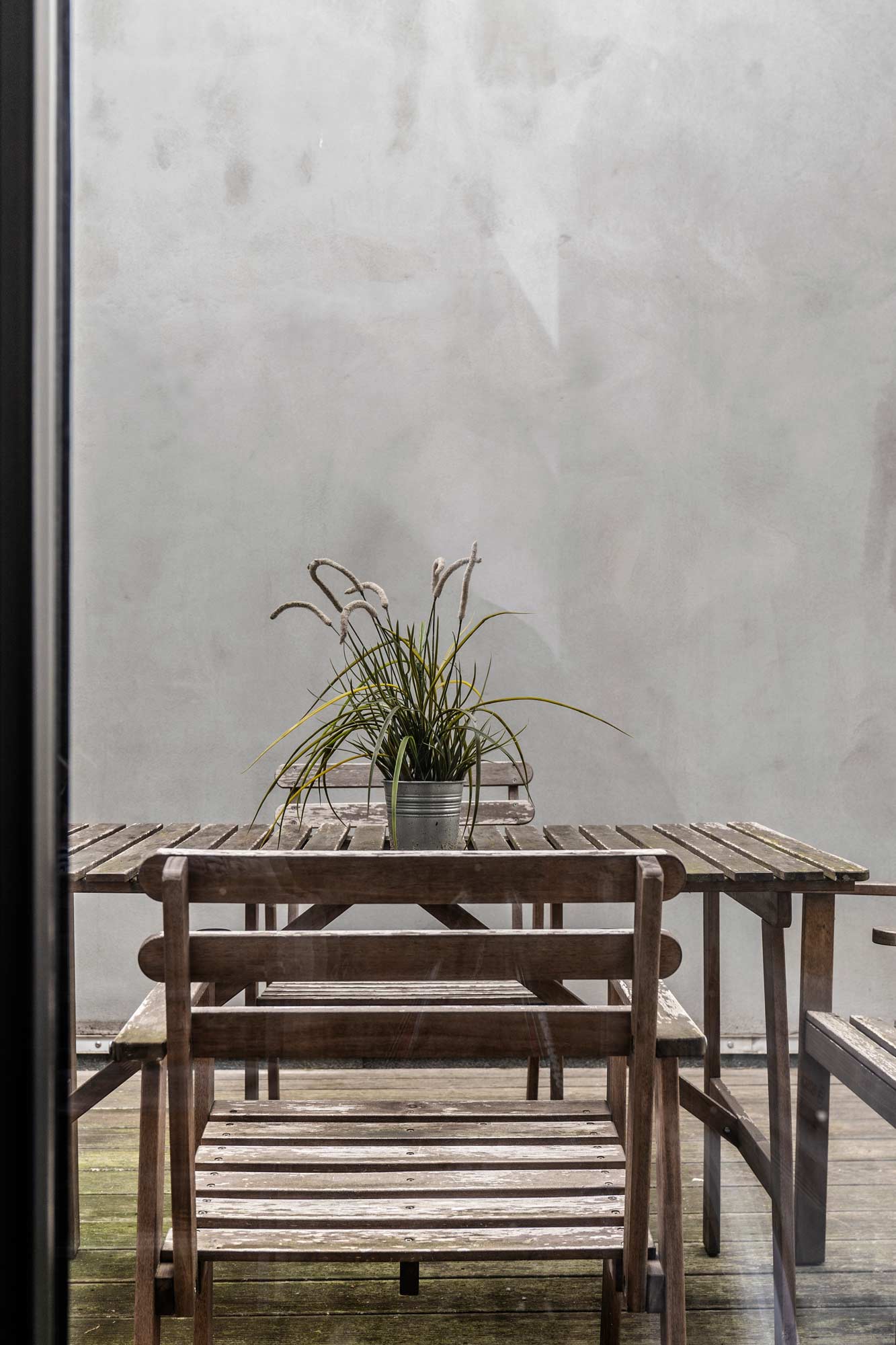 How did you come up with the idea for Homemade Studio?
Paris: "For a personal project, I was in search of a location to showcase and shoot a collection of products. I didn't want to use a standard photography studio, with white walls and a plain background but I rather envisioned a unique and authentic, yet affordable space. After not finding any convincing options, I came to the idea of using the home of a friend instead, picturing my products placed around the lovely living room which on its own already looked like a 'ready-made set.' And it was at this exact moment that the question popped into my mind: 'with so many incredibly designed homes and private spaces throughout the city, could other creative professionals also benefit from having access to these locations for their photo shoots and films?' I imagined an Airbnb for the creative community, specifically designed for production purposes. This was the lightbulb moment and the start of the Homemade Studio story!"
Was it difficult to get started with the business? What resources helped you get to where you are now?
Paris: "We bootstrapped our business from the very beginning, which naturally made things harder as we had to be very careful and savvy about where and how we spent. Our limited budget encouraged us to adopt the lean approach which pushed us to become more creative and hands on in all areas. Depending almost entirely on ourselves, we had to wear many hats and be extremely proactive in learning things that we did not previously know, but all of this ultimately allowed us to shape our business and give it our personal stamp which its now becoming known for!"
Guia: "As first-time founders, we were worried about being unable to navigate these uncertain waters but, once we decided to actually make a start we naturally split tasks and steadily made our way through our never-ending to-do lists! For the first year we worked from a startup incubator that helped us structure our working days while also allowing us to be part of a community of founders. Sharing our challenges and successes and listening to the failures and accomplishments of others, helped us make our way through the first unpredictable months."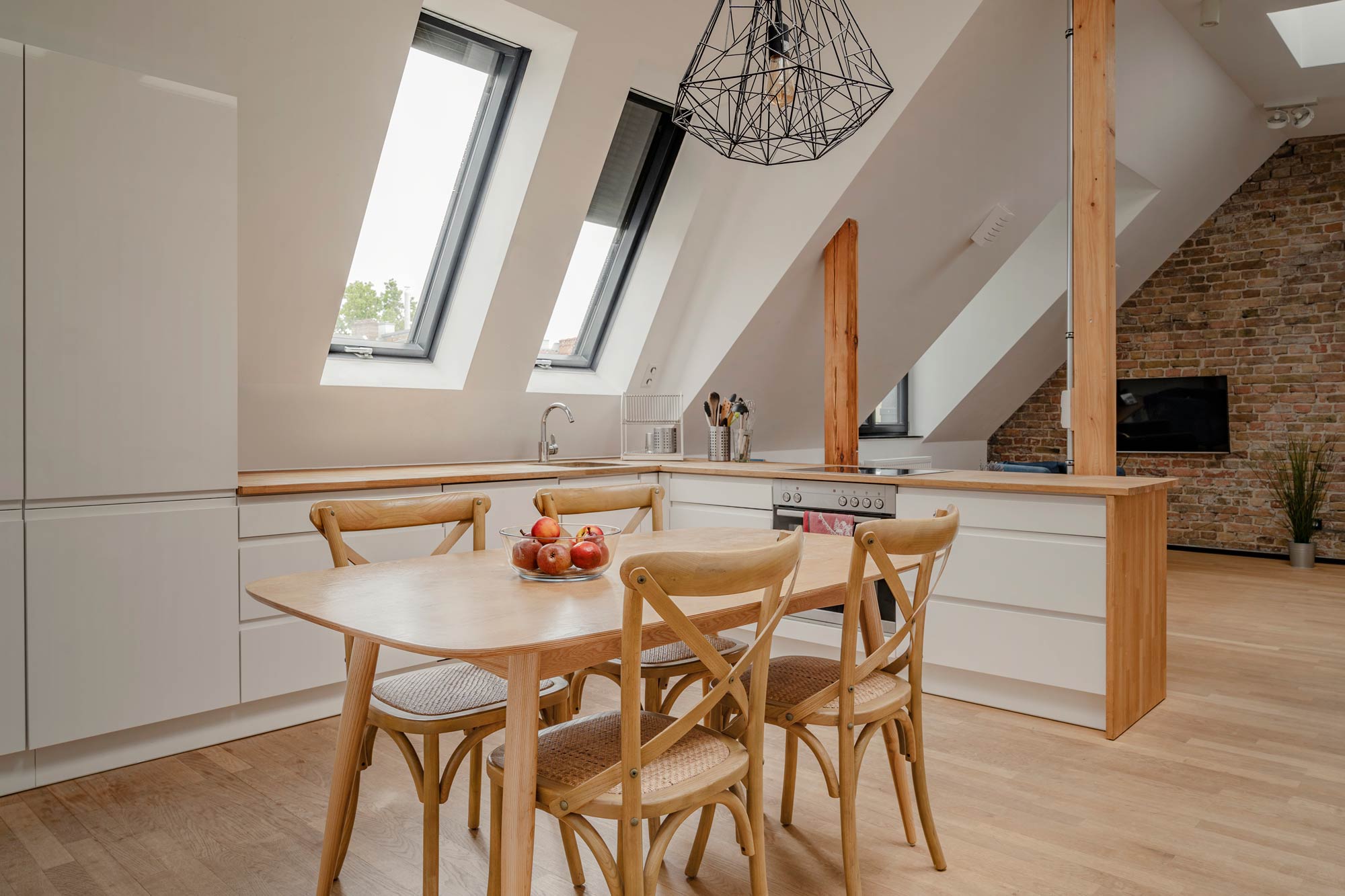 What has been your biggest obstacles in the business, if any?
Paris: "Finding a balance between work and 'time off.' When we started, we were very excited about the idea of having a self-employed lifestyle and the freedom it allows. And it's still true, we both really love it – but after working 24/7 for these first 18 months, we now also realise how important it is to listen to our limits and do our best, without pushing ourselves near to the breaking point. At times it can be very hard to find that balance and switching off is pretty difficult, especially because we love what we do, but it's also absolutely necessary, for ourselves and in turn our business!"
Guia: "One month after we launched our website I became a mother and I must admit that dealing with two very demanding babies was far more challenging than expected. For the first few months I found it very hard to keep up with the fast-pace of a start-up. This was probably the toughest moment for our business but also for our team as we had to completely revisit our schedules and working styles. We pride ourselves in having a very transparent and honest relationship that allows us to navigate through these hard times, finding the right compromises in order not to harm the business or our team harmony."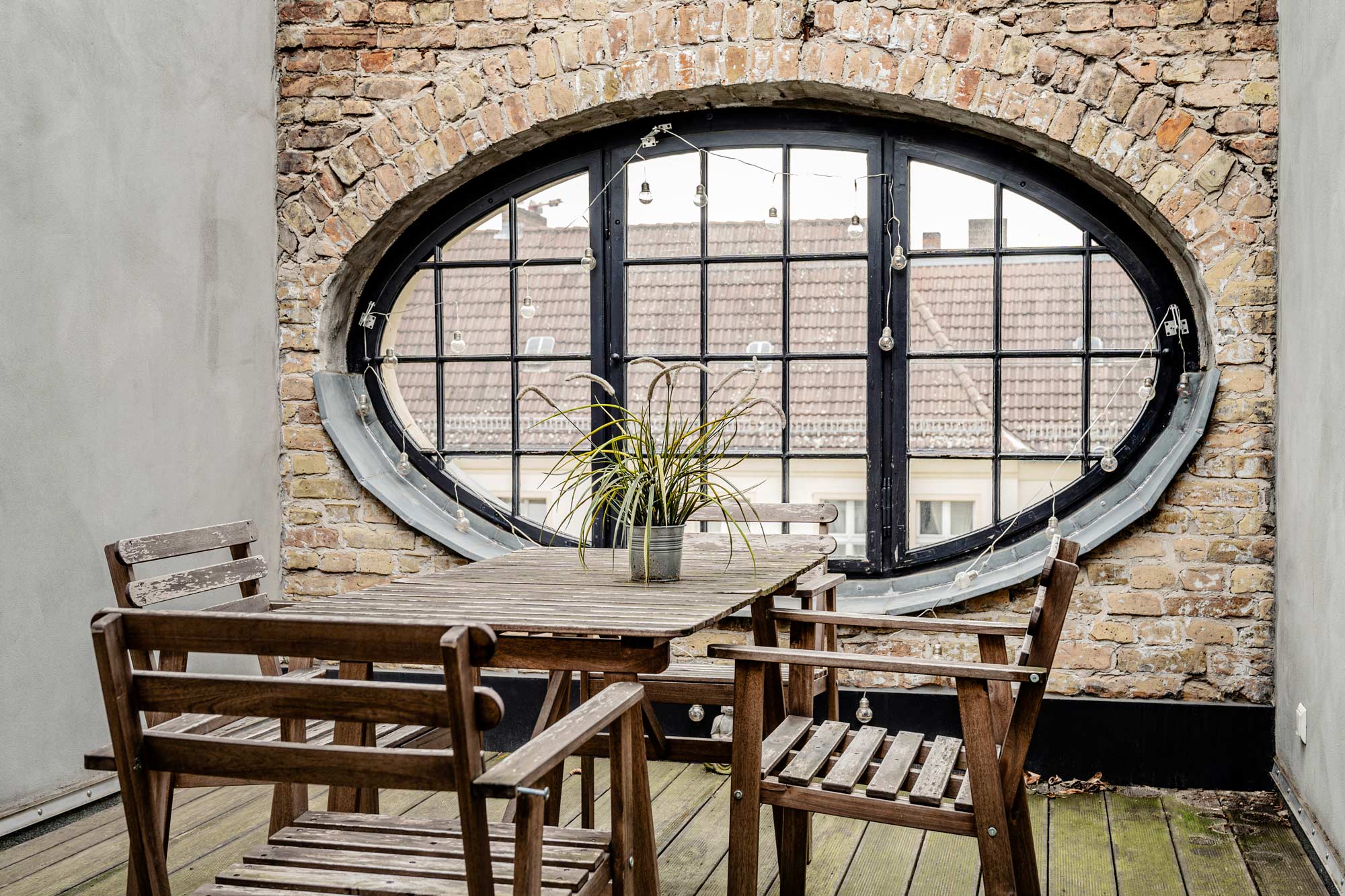 "A home is your own piece of sanctuary and freedom – a place that is truly and uniquely, you!"

Paris & Guia
In all the cities I have lived, homes have played a big role in how people live and socialize. For instance, where I grew up, most people have homes with gardens and people tend to socialize at home. What do you think is different or special about homes in Berlin?
Guia: "Having lived in several different cities, I have always been fascinated by the role of homes in people's lives and socializing habits. In Milan, for example, apartments tend to be very private, reserved for families and close friends. I was really impressed by the openness of Berliners to welcome total strangers in their homes. When we first started, without an established company or website and sending emails from our Gmail account, we reached out to a few beautiful homes to ask them to join our (yet to be built) platform. To our surprise, the response rate was great and we succeeded in recruiting 20 Home Studios before even founding our company! This feeling of trust, safety and community is one of the things that make us love Berlin so much!"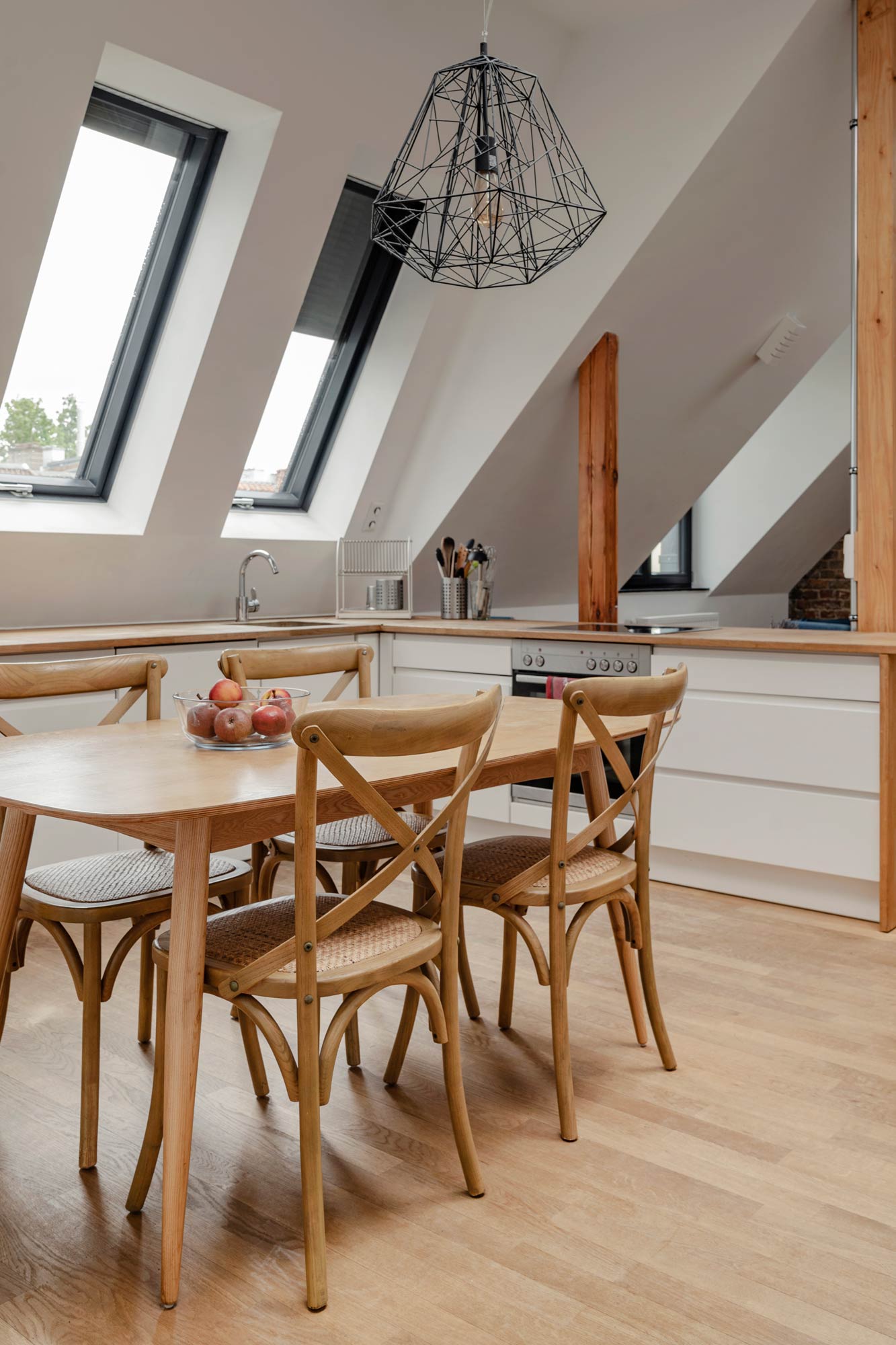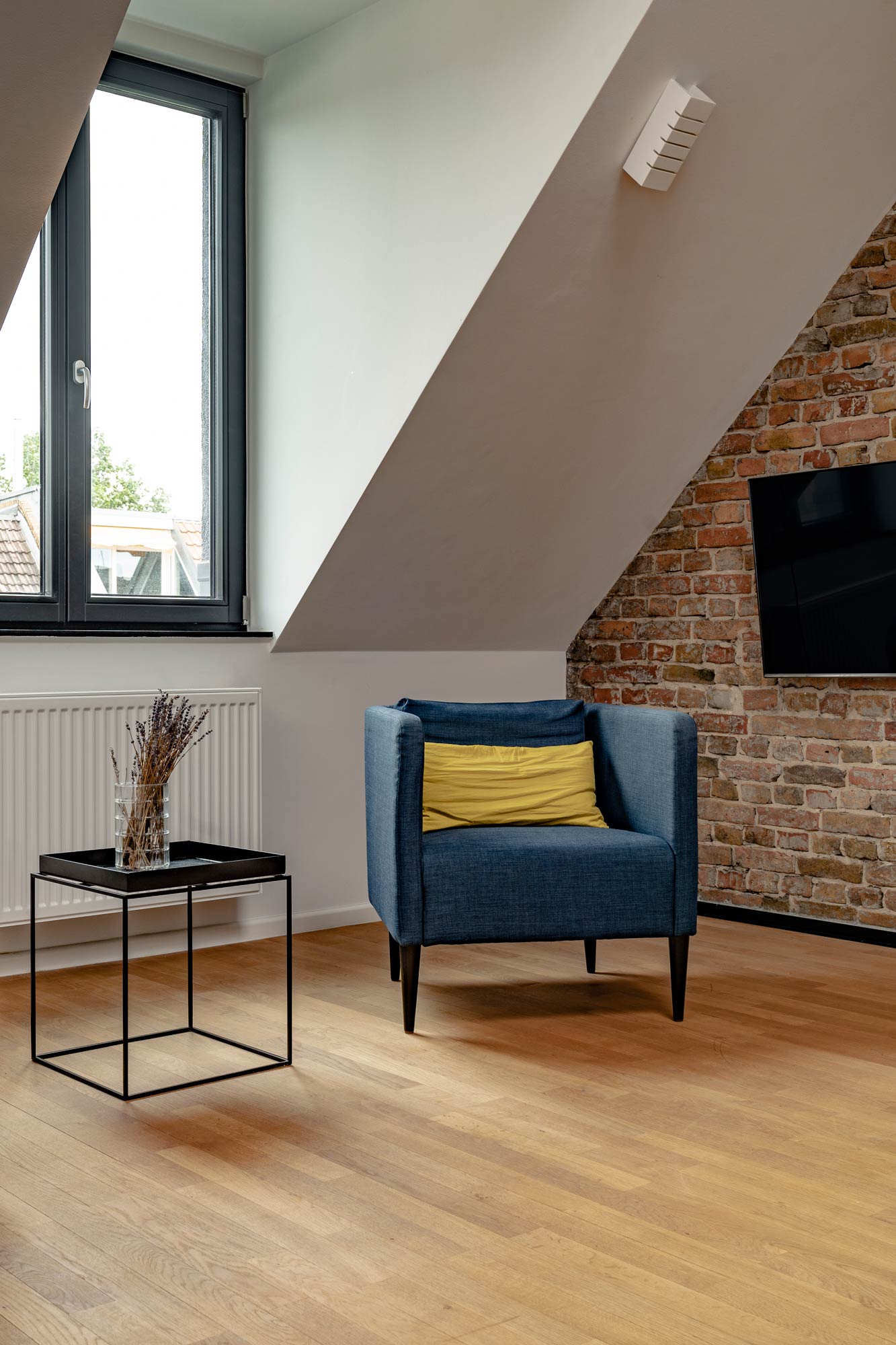 Tell us about the most interesting place that you listed?
Paris: "I always feel a connection to and am fascinated by our Home Studios that have been creatively converted from unexpected spaces, such as former elementary schools or laundry, wool and chocolate factories – especially when some of their original features have been preserved. Berlin is full of these historically inspired places, each with an interesting story to tell and you can really feel it the moment you step inside. One of the quirkiest spaces we've listed was a bright yellow USA school bus which the owners had turned into a small nomadic home. Getting a ride, through a forest, on our way to a 'camping style' photo shoot last autumn is definitely one of my special highlights!"
Guia: "This is such a hard question, I love all our Home Studios! The one home tour I remember the most vividly is the one of "A Berlin Original", a GDR space that we visited on a cold and rainy winter day. We had the pleasure of listening to the owners' interesting stories while sipping homemade tea and delicious cookies next to the real Berlin style oven in action. A step back in time for a truly enchanting experience!"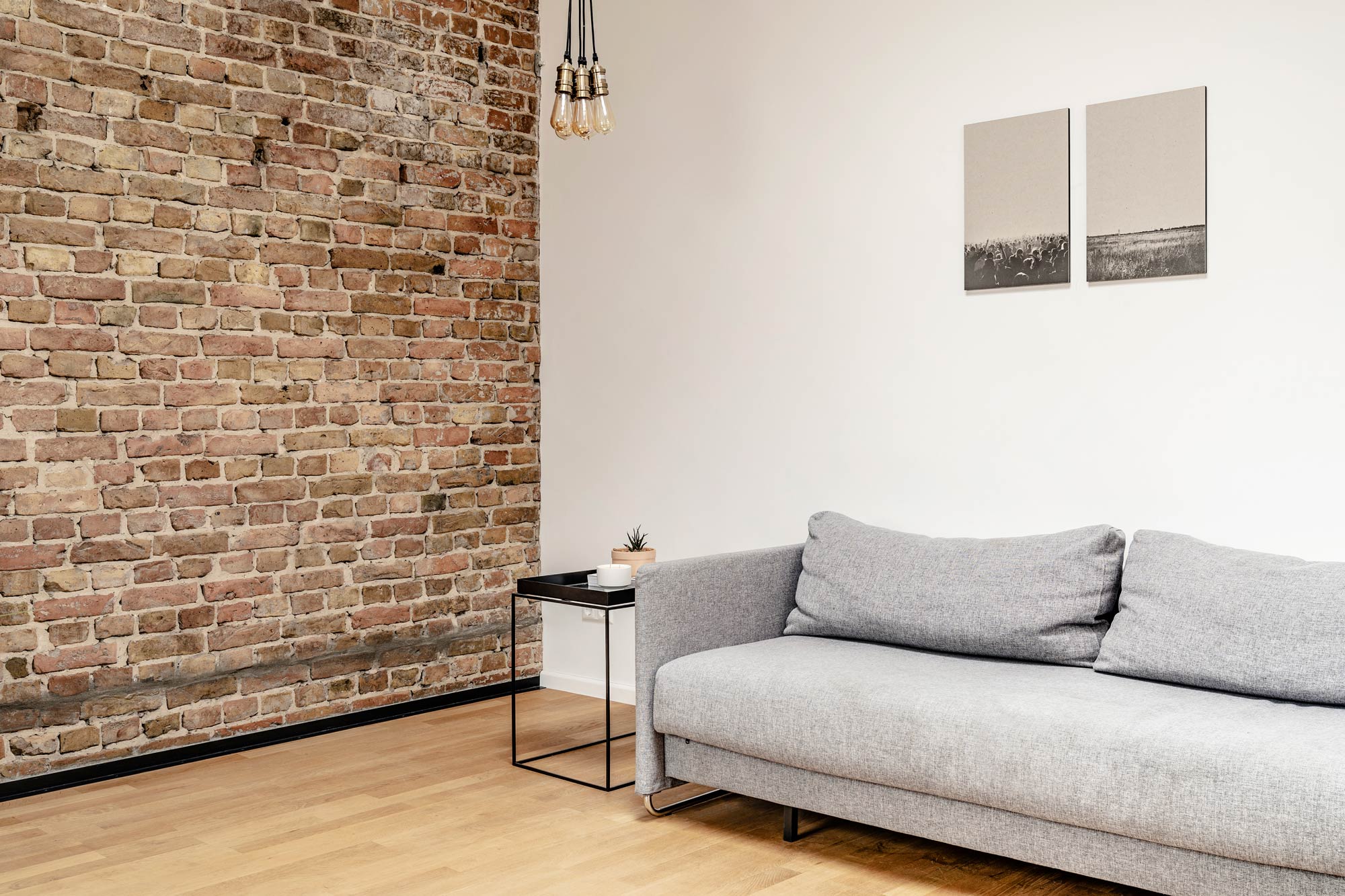 A home in a way is like a canvas. A place where we can express ourselves and our creativity. What I love about your platform is that people get to share this creativity with others and benefit from it. Do you have something to add to this?
Paris: "I think you said it perfectly and this is one of the main reasons why we made the decision to focus on real-life spaces such as homes, rather than standard photo shoot studios. We really want to encourage local sharing and in turn authentic content by consciously making use of the plethora of incredible existing spaces that people have created – spaces that are otherwise unseen and inaccessible. Several owners told us that whilst they don't feel comfortable with offering their homes for vacation rentals and having a stranger sleep in their intimate space, they feel a sense of pride in seeing their own personal home used for creative purposes whilst at the same time earning more by flexibly renting their space by the hour."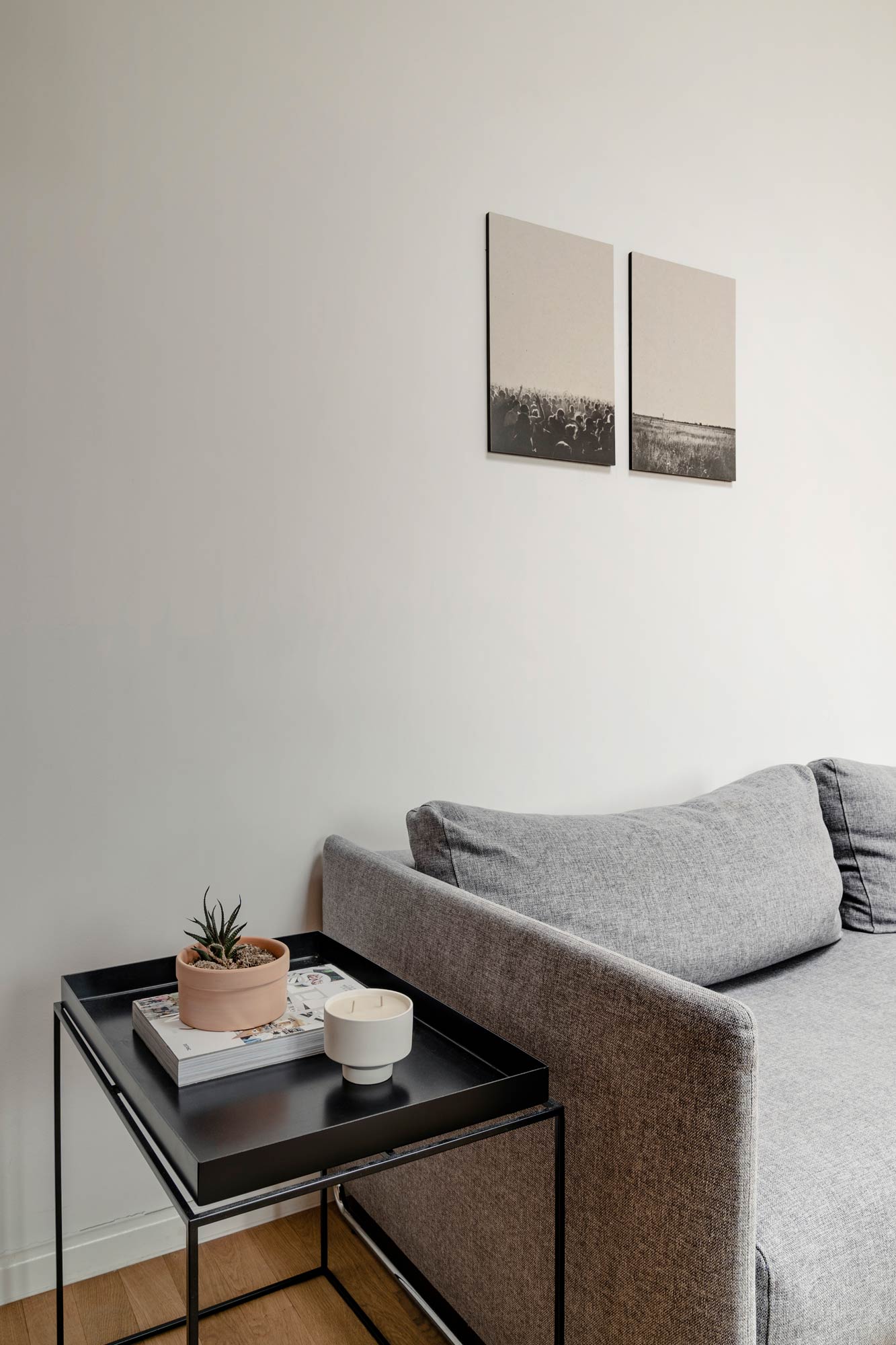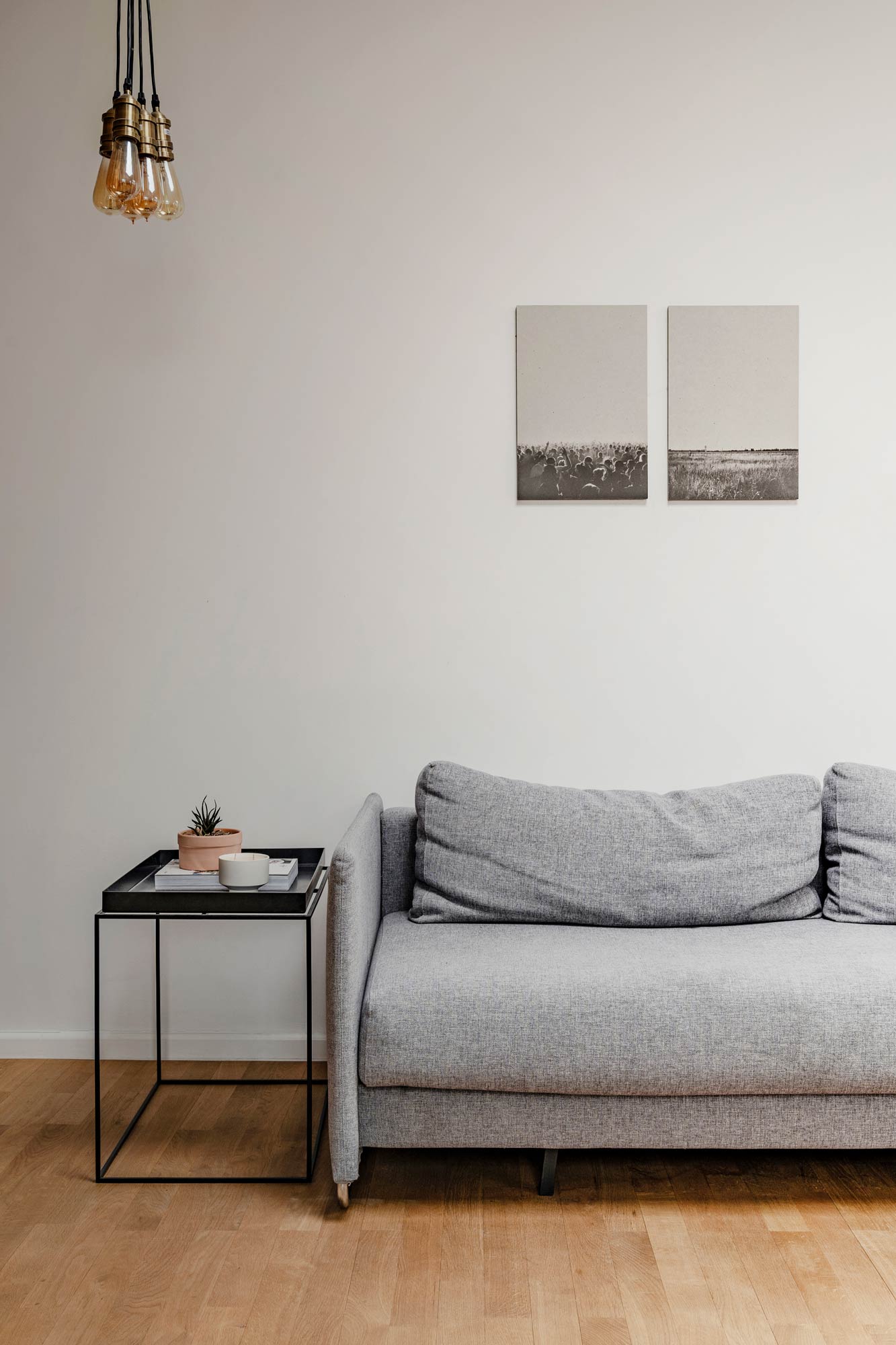 Have you noticed any style trends in the homes that you listed in Berlin?
Guia: "In our interview for Bellevue magazine the journalist referred to Homemade Studio as a "trend barometer" with booking statistics acting as indicators for the most successful interior styles. In our portfolio we have quite a few Scandinavian lofts, characterised by spacious interiors with a simple and chic décor. The charming candor of these Home Studios has also conquered the attention of creative producers!"
How would you describe your own personal styles at home?
Paris: "I love the neutral colours of the Scandinavian home, coupled with the minimalism and elegance of the Japanese style: a beautiful hybrid that I've only quite recently come to know as 'Japandi.'"
Guia: "An open plan loft with Scandinavian minimal décor combined with rustic brick walls and wooden beams, Scandi Penthouse (my home's stage name on Homemade Studio) earnestly sums up my apartment's style."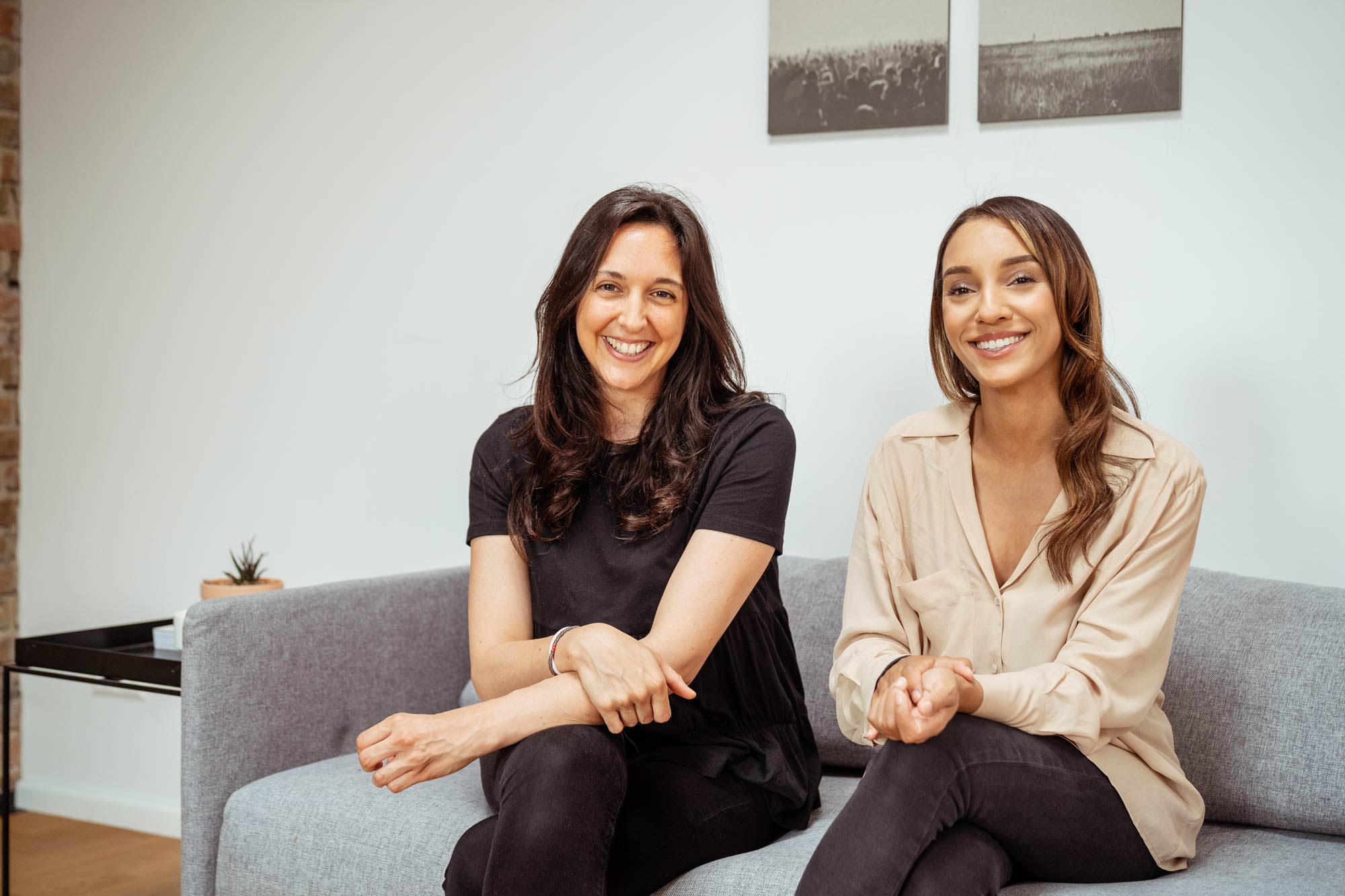 Do you have any mantras that you live by that help you keep going?
Paris: "'If you don't go within, you go without.' I came across this in a book in the mountains of Sri Lanka and it stuck with me. Finding inner peace and balance is essential and something I consciously strive for and practise."
Guia: "'Per aspera ad astra' (through hardships to the stars). My father engraved this quote on a watch he gifted me for my 18th birthday. Ever since, in the tough moments, I use it as a comforting reminder that hardship, accompanied by perseverance, eventually leads to success."
Which story on Soonafternoon has resonated the most with you?
"We really love all of your interviews and the whole style of your blog – it's truly beautiful! Having met the ladies of Grüneo, we were of course more personally connected to this interview as we have seen parts of their journey first hand, and we really admire their all 'green' concept!"
Energized by stories from creators?
Sign up to the newsletter for inspirational conversations with founders & creatives in their spaces.