Berlin based interior designer Line Casselman on design, sustainability and a little bit of Qi.
I found designer Line's work on Instagram, and it was a little like love at first sight. When I knocked on her door a few days later for an interview, I thought it curious (and awesome!) how easily people welcomed me into their homes. But then Line opened the door, and at meeting her for the first time in person, I felt like we could just as well have been friends forever. Stepping into her beautiful apartment, I simply felt so comfortable and at home. Whether it is Line's welcoming demeanour and warm energy, her lovely collection of plants or her clever use of Qi, I cannot say. All I know is I did not want to leave and I can't wait to visit her again. Here is her story:
Tell us a little about Studio Mosbech.
"I started studying psychology and did a bachelor in economics. After that I worked in marketing for a short time but I wasn't really happy. Finally I realized I wanted to do something more creative. I then did my Master's degree in Interior Design in Italy. I couldn't be more happy that I chose this career. It was a path of learning and growing. Now looking back, everything makes totally sense to me. It just took me a couple of different steps to get where I am at the moment. Finally, it all comes together. Now I use all my skills combined in Feng Shui, which is all about the individual human being and it's environment. This is just perfect for me."
"With Studio Mosbech I aim to create individual spaces that harmonize with its habitants needs and wishes. On top of that I match it up with the specific rules of Feng Shui. I love bringing joy to people by creating these spaces and turning apartments or houses into individual homes that express the owners' personality. The same applies to restaurants or shops and their owners."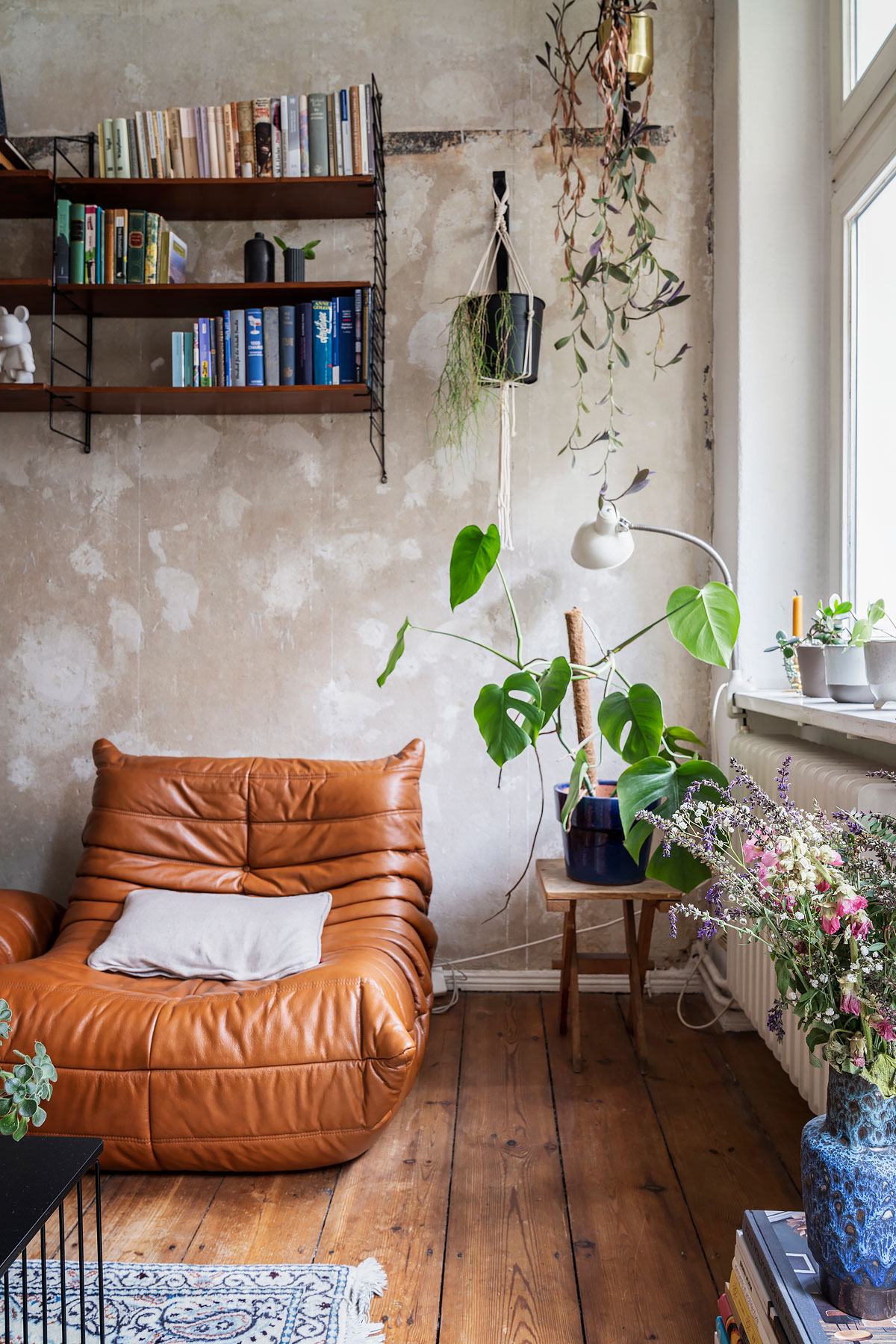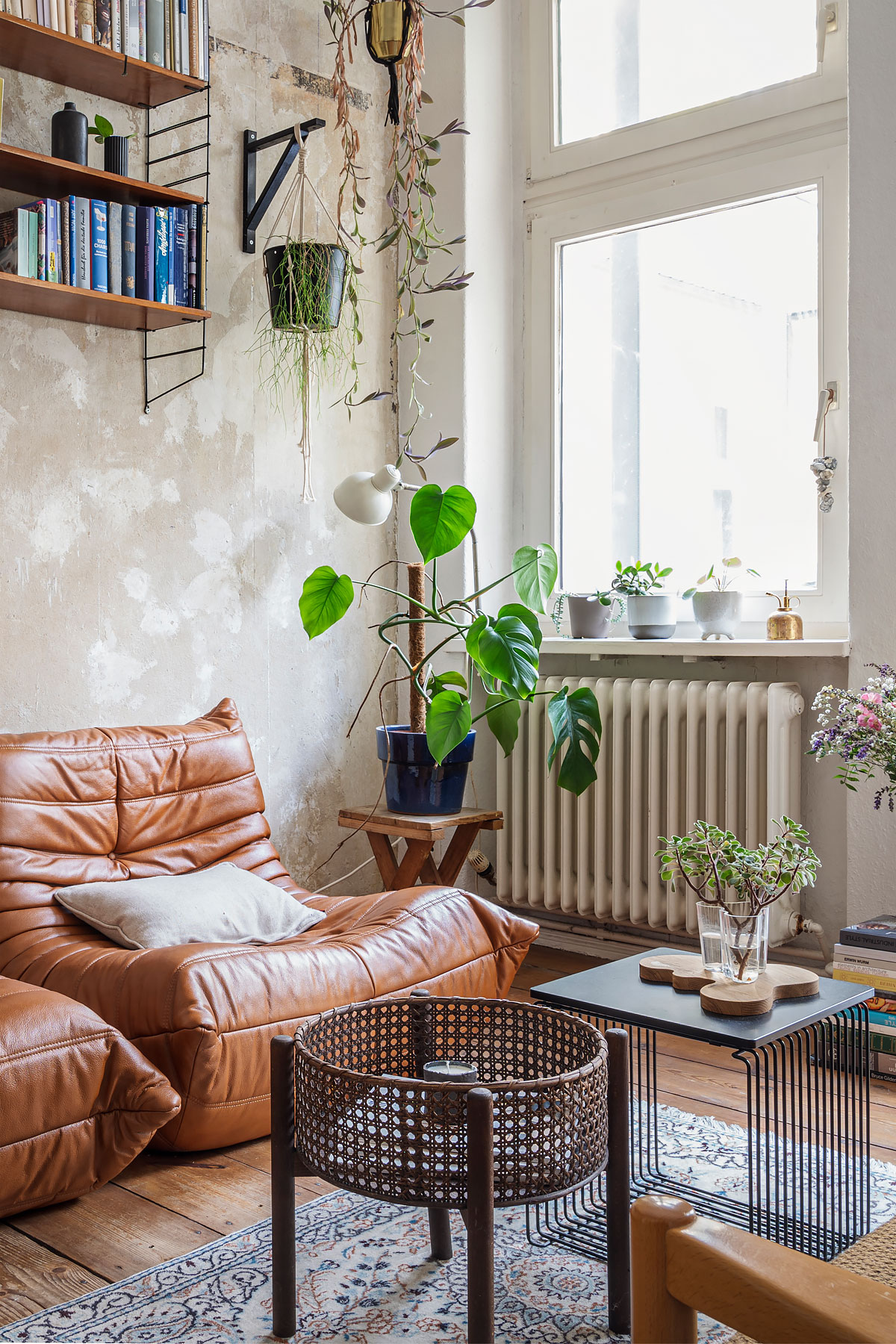 I love the calming energy in your house. How would you describe your style and how do you create such a tranquil mood?

"I'm definitely influenced by my environment and my Danish roots, but I don't consciously follow trends. I love imperfection and mixing different styles. One style or direction can get very boring in my opinion. Everything I own has a story and some pieces I've had for many years from travelling, or handmade by my grandpa in Denmark."
"I think each home grows with time. Mine for sure did. For me it's definitely the individual touch that makes a house a home. I love earthy tones, natural materials and greenery which I also mostly use in my projects. This creates my very own personal retreat."

What does sustainability mean to you and how do you bring it into your design practice?

"We have to realize how our decisions influence our environment. It is important to understand the context between choices and impact. For my work it means to use alternative sustainable products. My goal is to create designs that will last for years rather than following quick trends that will be gone in a minute. There are different levels to sustainability. One is the obvious like using decomposable, recycled or second hand products. The other level has to do with my workflow. I try to keep printing to a minimum by using digital concepts, invoices and contracts for example. But of course there is always room to improve."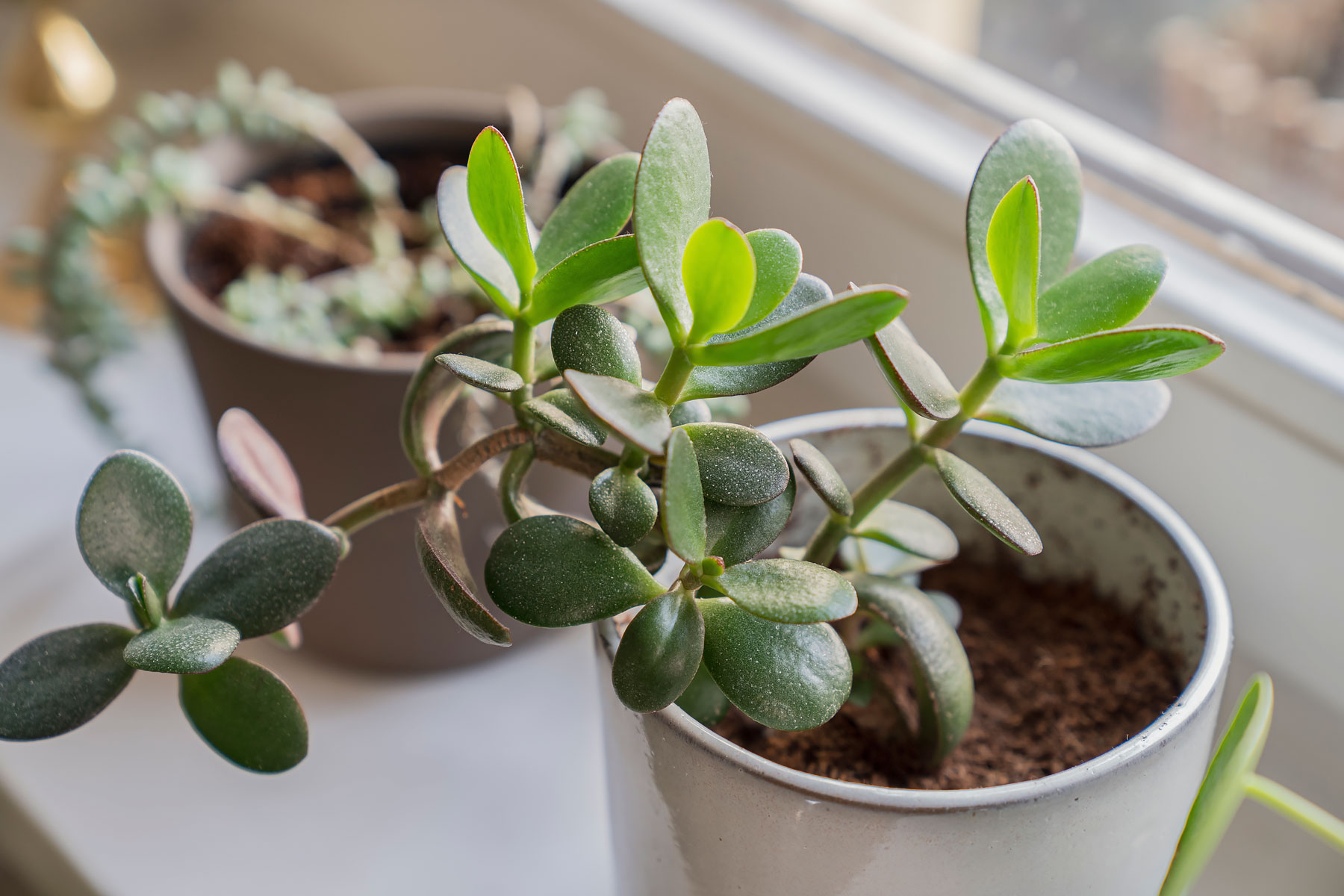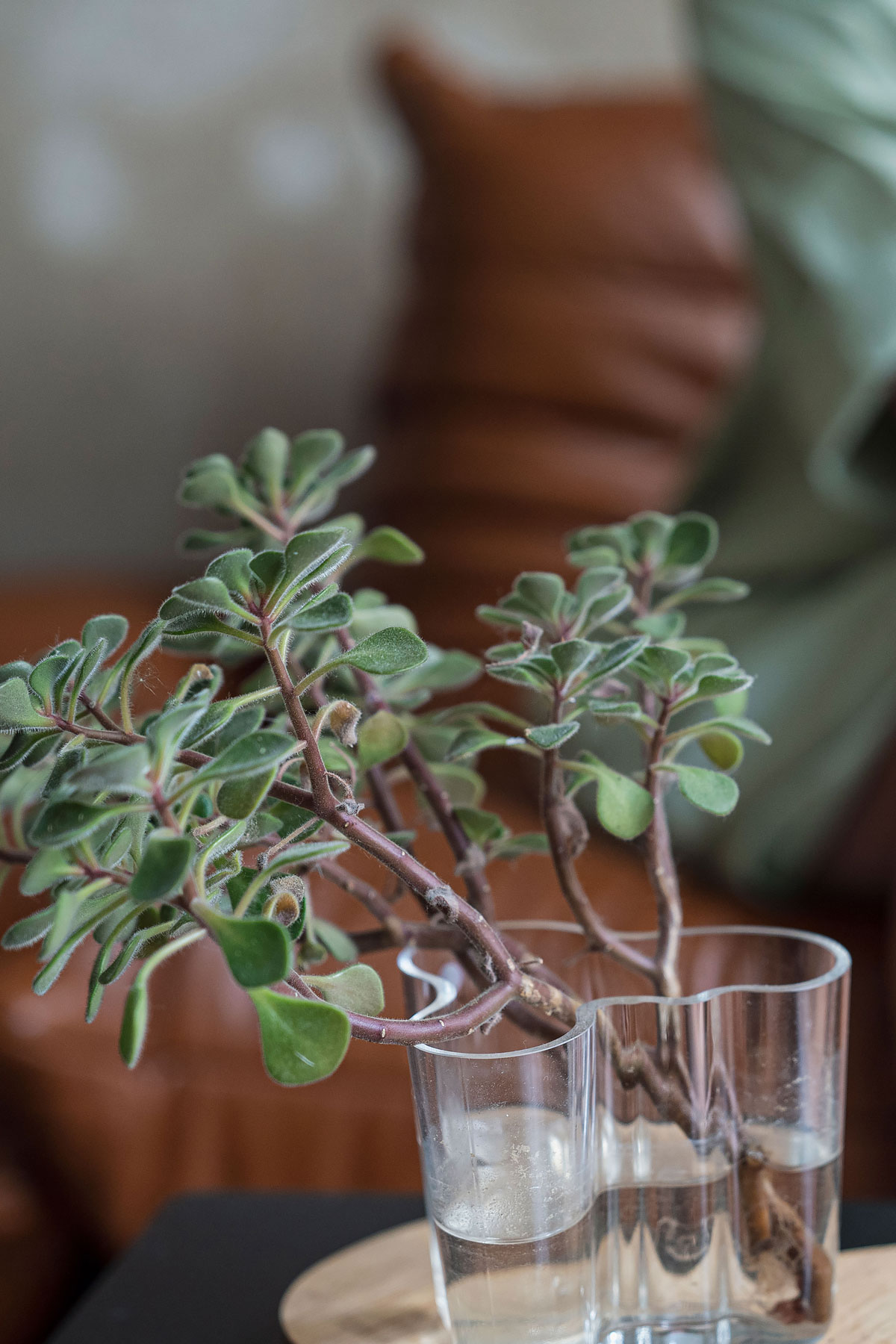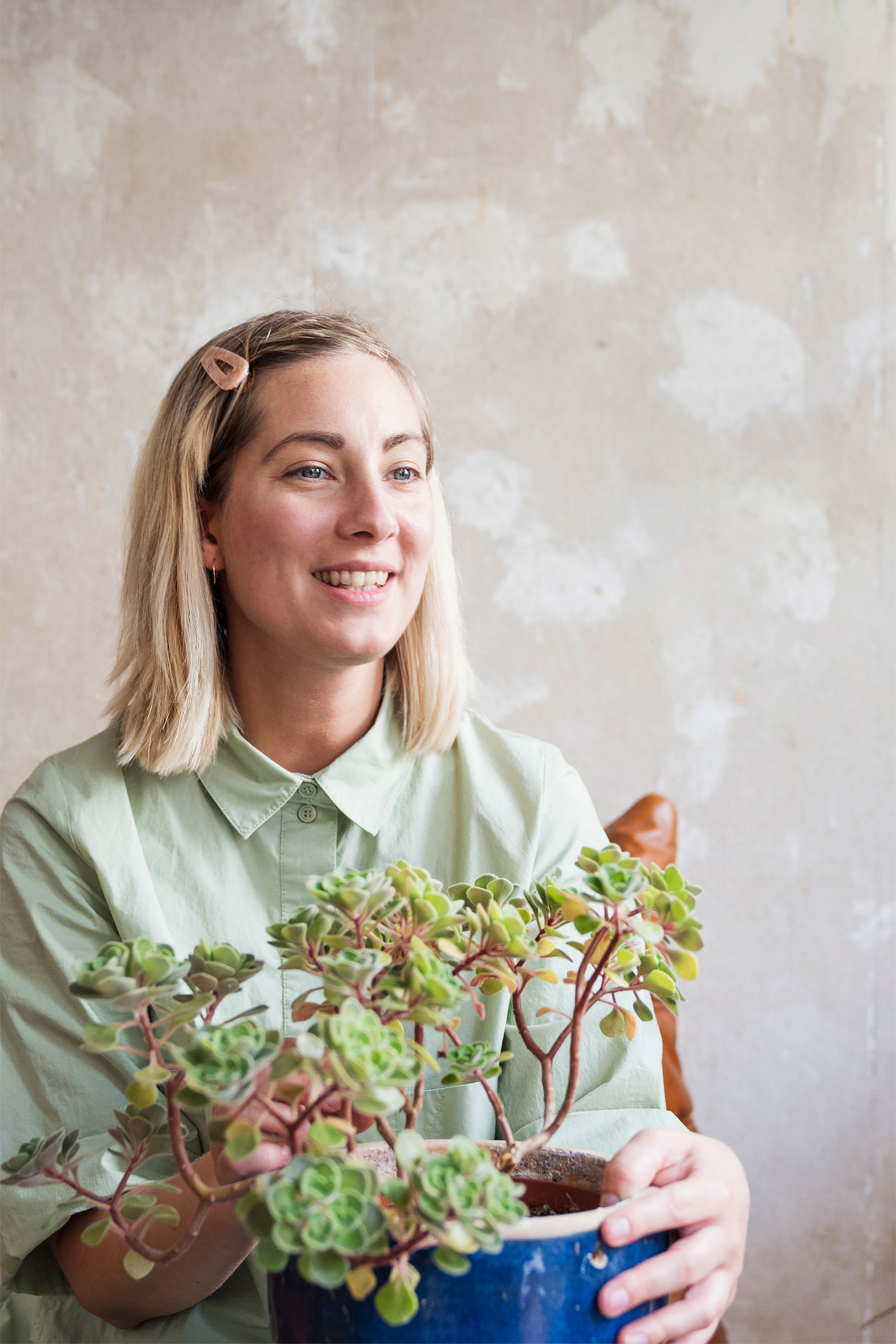 Are there any other brands, companies or designers with a sustainable approach who inspire you or where you draw inspiration from?
"There are so many incredible people out there that want to make our world better. I love to follow dariadaria from Austria. She really knows what she's talking about when it comes to sustainability. I also really love the design and company values of skagerak.dk – like responsible production and long-lasting designs. Regionally I like johanenlies and their way of reusing old wood and metals. Kiezbett is also really nice. I like the design and that they only use regional wood for their products. I appreciate everyone out there who try to take responsibility and care for our world. This inspires and motivates me to do the same."
Where do you think the industry could still improve?
"I feel like the furniture industry is adapting to the fashion industry. It is fast-paced in terms of trends. As a result, the quality is not as high as it used to be. I think we should all decrease our consumption of poorly produced products. But there is a lot of development. Recycled materials and totally new sustainable materials are playing a much bigger roll now. Nikolaj Thrane for example, introduced furniture that were made out of sea grass at this years Stockholm Furniture and Light Fair. Other brands built chairs out of recycled plastic from broken fisher nets. There are many alternatives coming up. So I hope the big players will take responsibility and jump on the environmental bandwagon."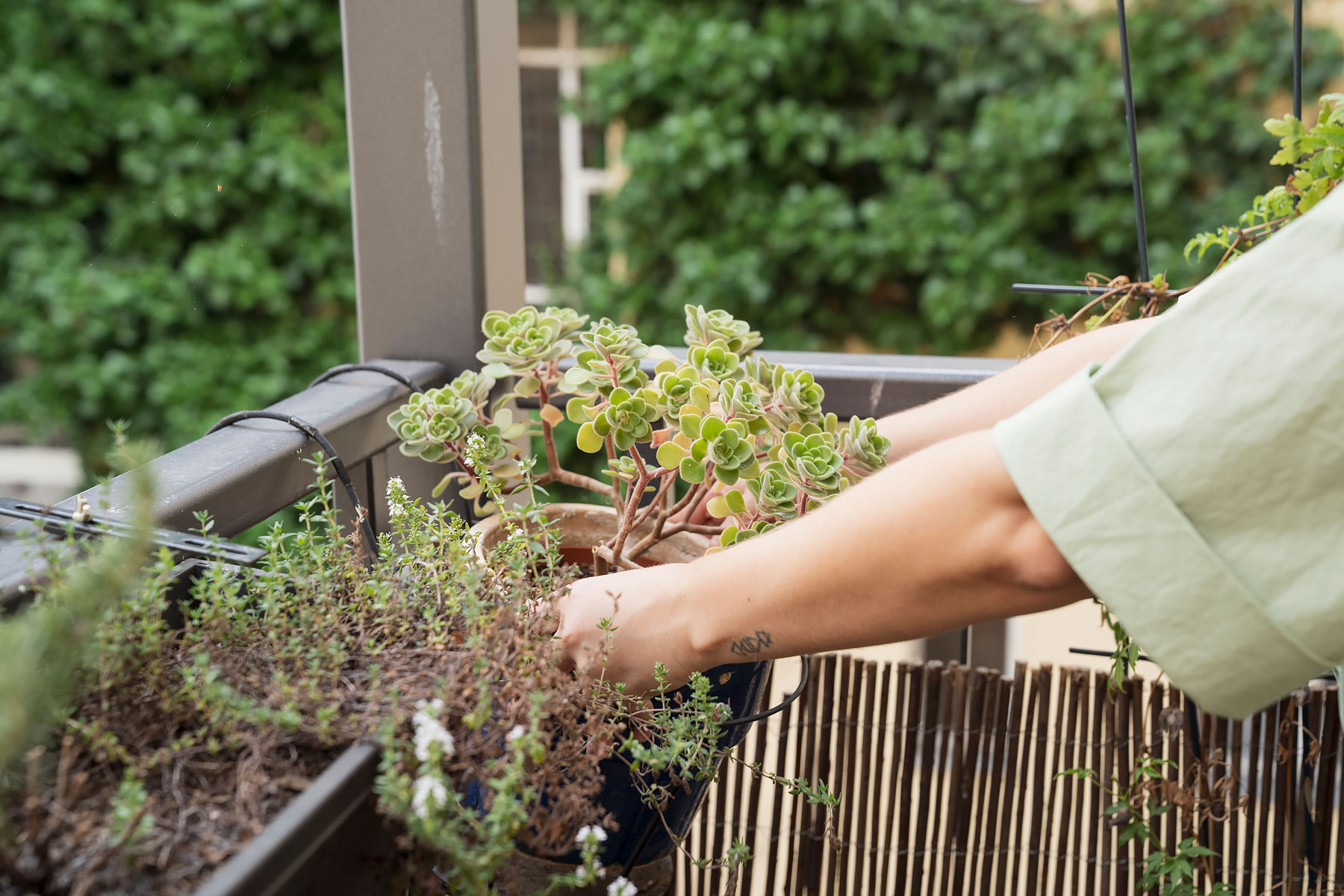 Your house is filled with beautiful plants. Do you make use of plants in your work for clients as well? What role would you say they play in creating atmospheric spaces?
"Thank you! I love plants! Ha ha ha. Again it depends on their individual desires. Every human being is individual and for my job it is important to take that into account. I know that not everyone likes to take care of plants. For me, plants bring life to a place and make it cosy. Not to mention that some plants improve the air you are breathing. Other plants use your air, so in Feng Shui you wouldn't really place plants in your bedroom. That is where I make an exception. I just have too many! Ha ha ha. (But I definitely chose the ones with positive impact for the bedroom.)"

Do you have a favourite species?
"I love the different varieties of calatheas because of their pattern and colours. The leaves are alive and are closing for sleeping at night. You can really see them breathe! How cute is that? I especially have a heart for special plants and nicely coloured leaves."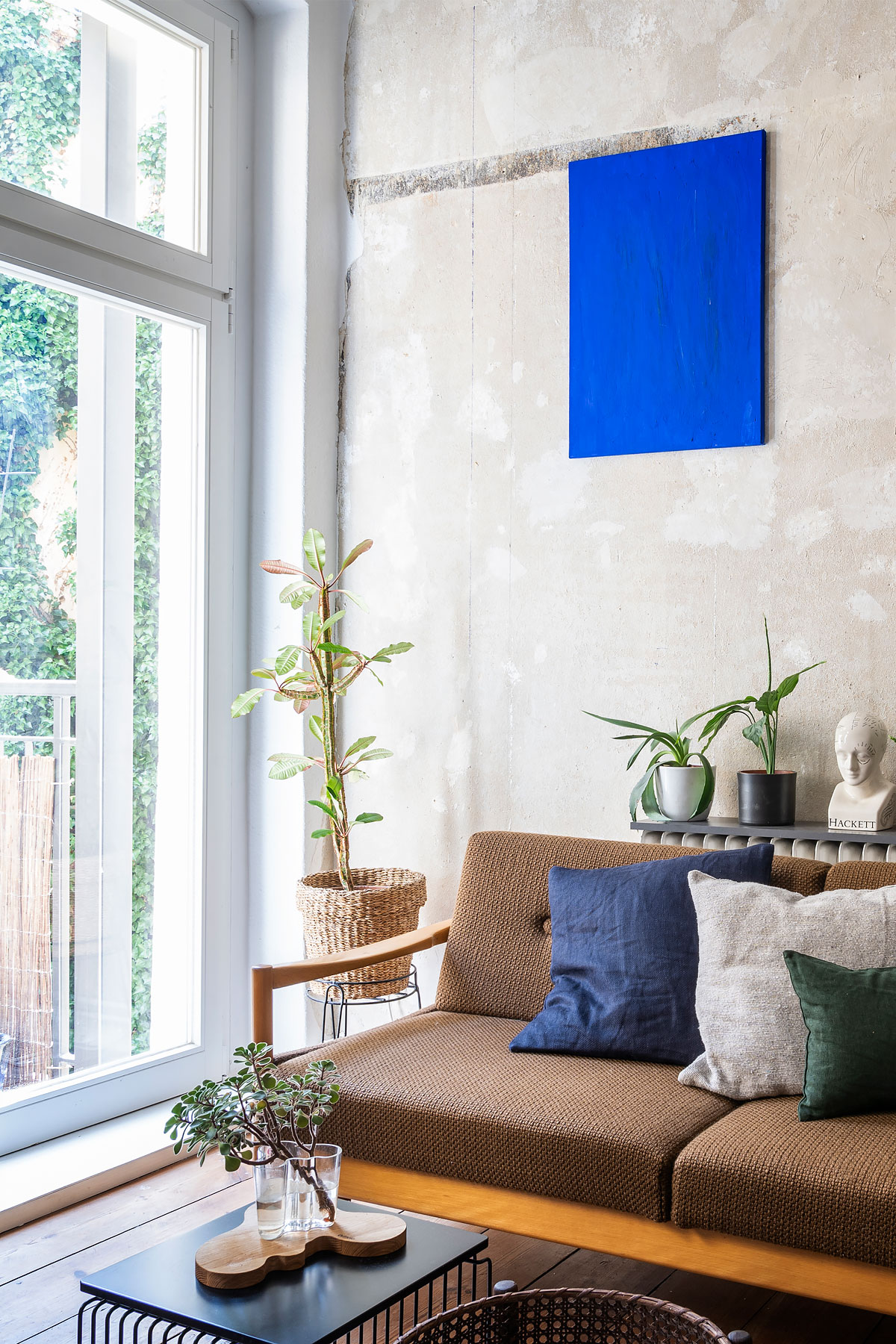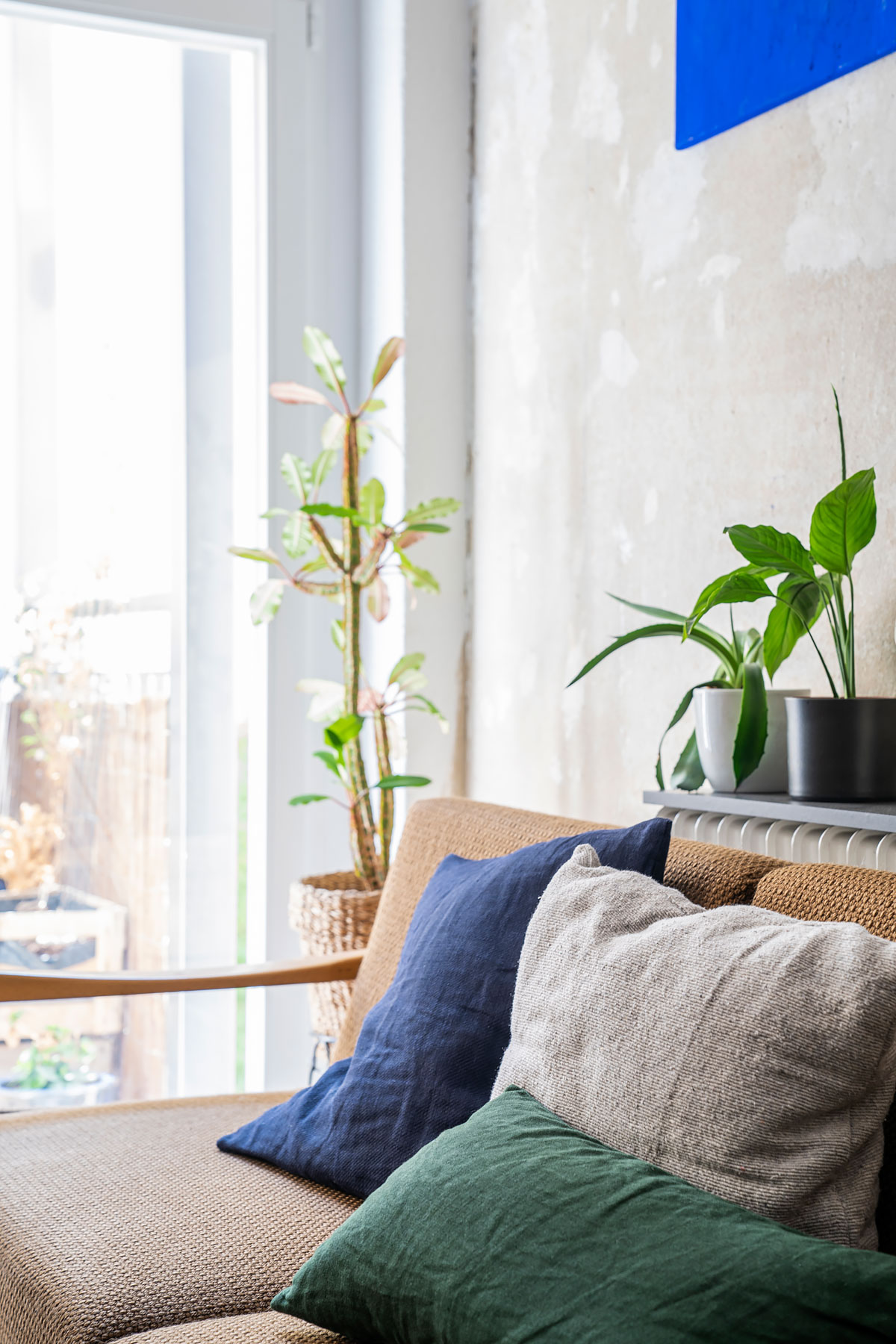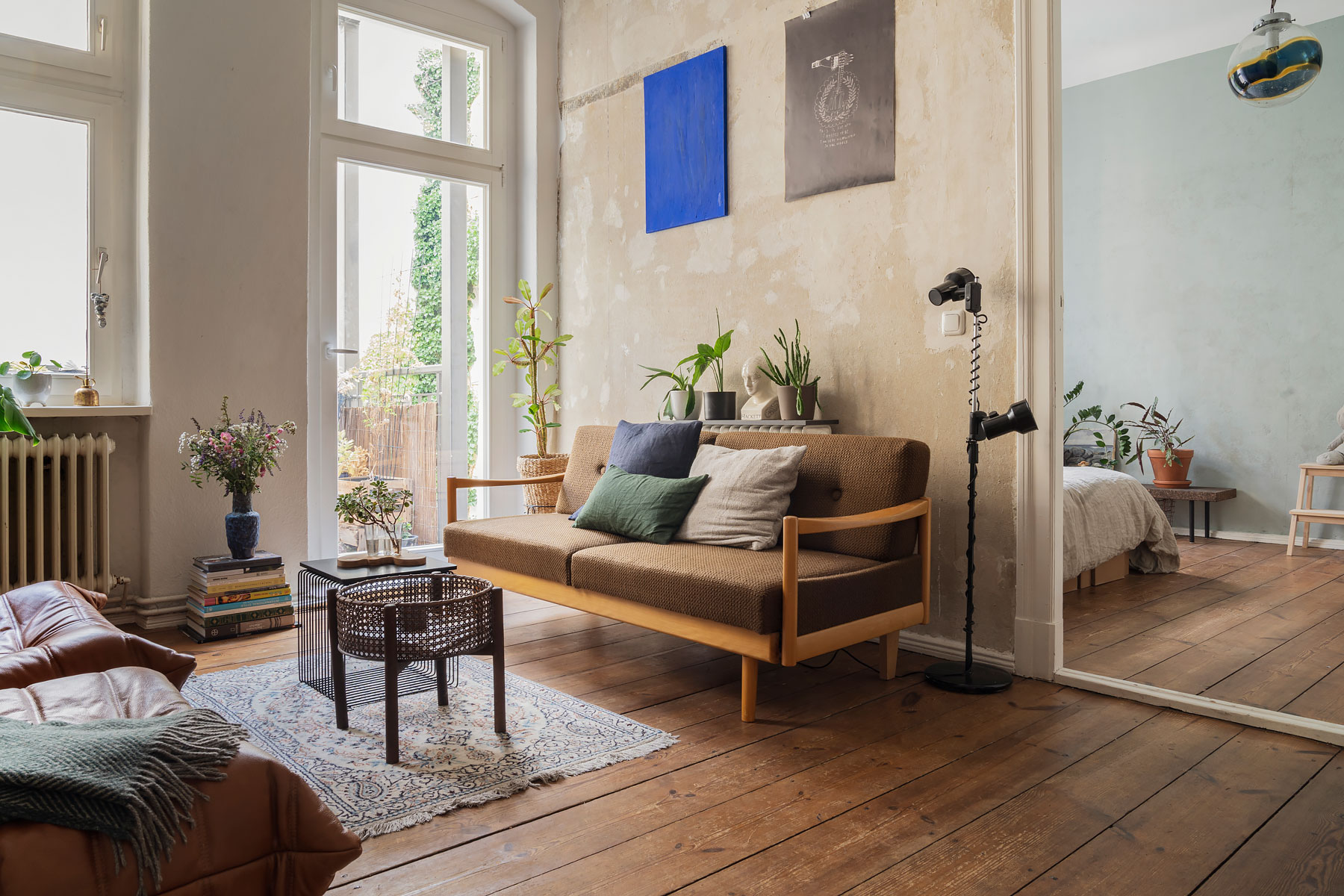 Tell us about all the wonderful old things in your home – what's the story behind them all?
"Our families pre loved most of the things we own. Our kitchen table and cupboard are from my grandparents. It was the first kitchen furniture they had together. And now it's the first of my boyfriend and mine. I hope it is a good omen for our relationship since they were married for 65 years, ha ha ha. I also own some nice wooden furniture my grandpa in Denmark made himself in his little studio back in the day. I've loved the smell of wood ever since I was a little girl watching him work. In general, I love to give old things a new life and home. But beside the fun factor, I think it is necessary to work with what we already have around instead of producing and consuming new stuff."
Do you use vintage and second hand objects in your work as well? Where do you go to find the best items?
"It depends on my clients' needs and wishes, but I would always recommend second hand and vintage before buying new. Especially when I work with smaller budgets it's compelling to have to explore the secondary market to get similar appealing results. It's so much fun to get the best out of the budget and hunt down forgotten treasures and bring them to new shine. I really like eBay Kleinanzeigen, fleamarkets and some antique retailers. But Berlin can be a bit tricky sometimes. Prices are quite high so you have to be quick and always have to keep an eye out. But if you go outside Berlin you can still be lucky to get nice stuff. Sometimes it's even worth it to look on the streets. You can find real treasures".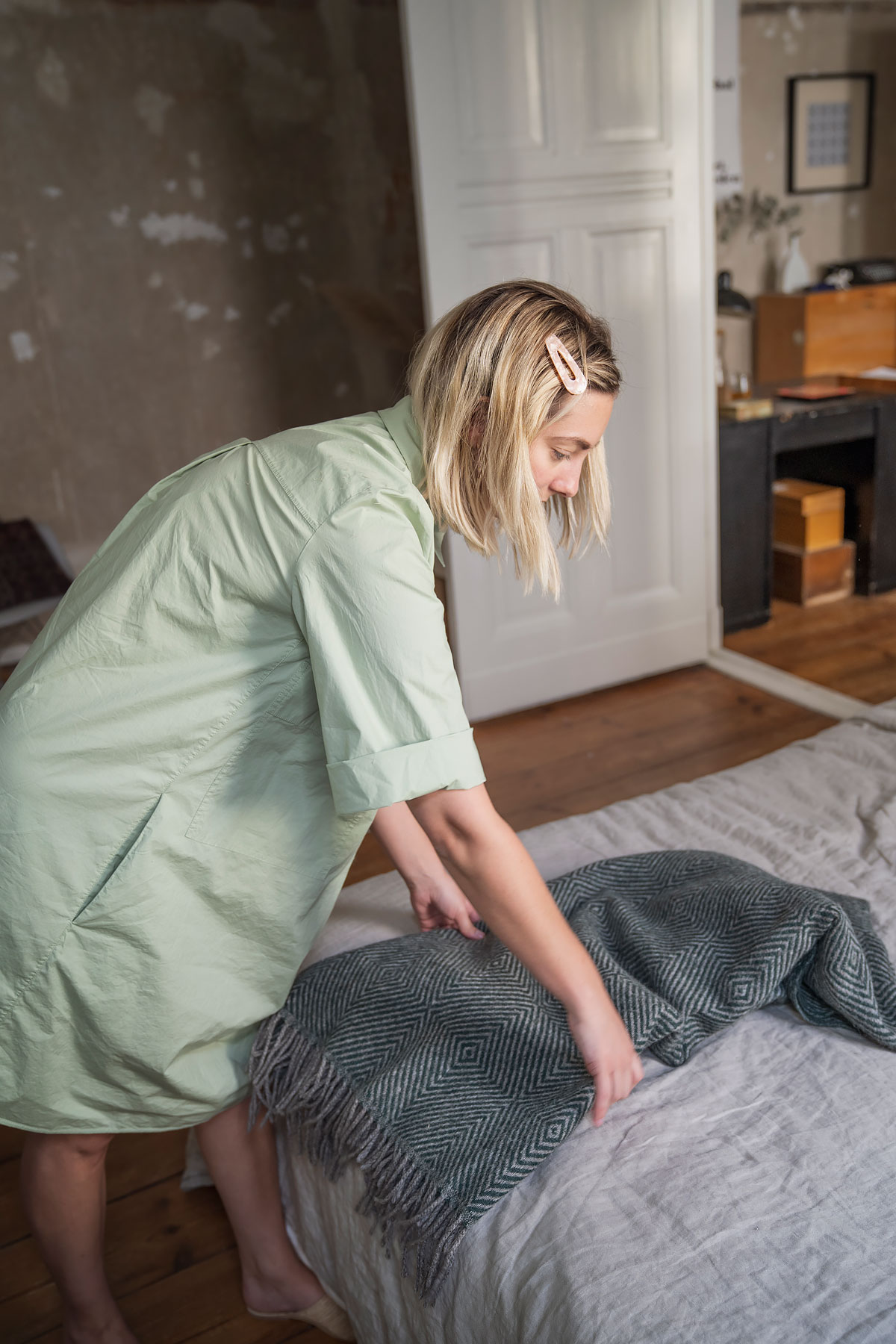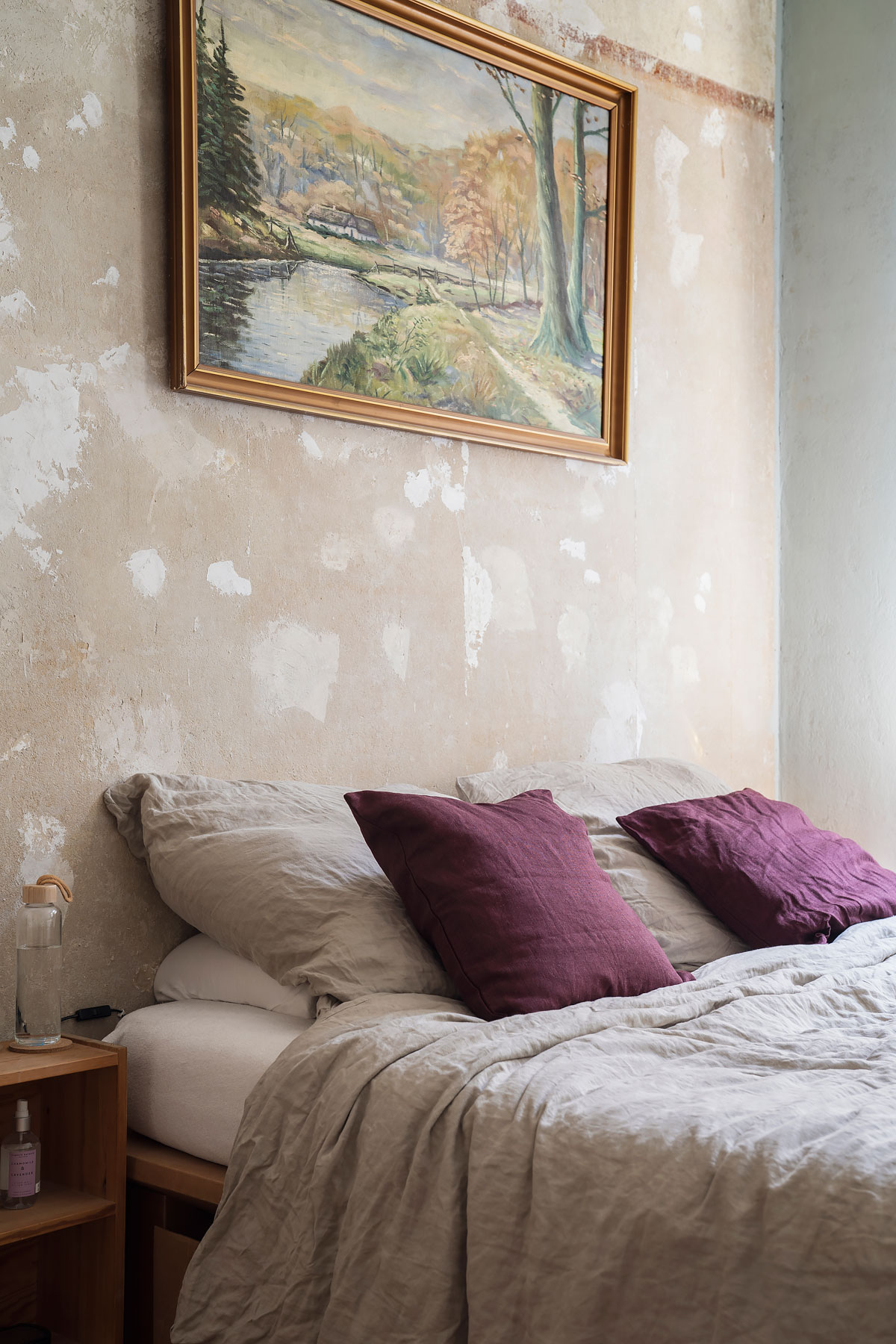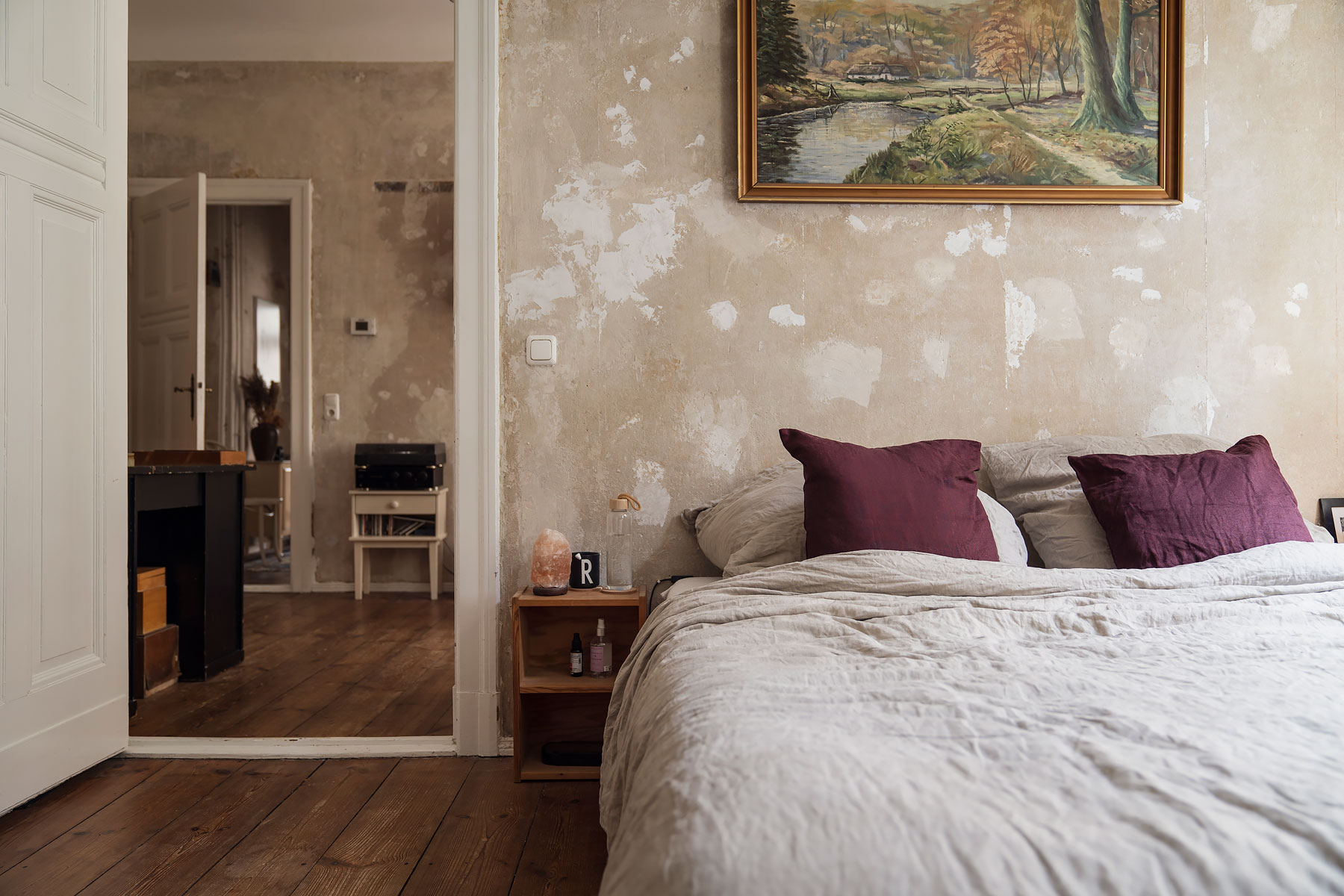 What inspired you to study Feng Shui? Tell us a little more about the practice.
"Many people consult Feng Shui consultants because they have a problem to solve like a bad night sleep, illness or problems in a relationship. For me it was pure interest. I finished my Master in Interior Design and after some projects I realized it just didn't feel complete. It felt right to pair my Interior Designs skills with the holistic approach of Feng Shui."
"Feng Shui can bring harmony to your environment and positively turn the energy around. In a Feng Shui consultation I'll visit your home and measure the cardinal points. After getting some information such as the birthdates of all the residents and the year of moving in, I can start with my calculation. As Qi (a kind of energy) changes over time, the date you moved in is important to calculate and define the changes of Qi. Afterwards I'll recommend an interior concept that fits your personal needs. Of course there are many other solutions for individual problems (as I mentioned before) but this would go to deeper into the topic."
How long did it take and how has it changed your design approach?
"The first course takes around 4-5 months. But it is a lifetime of learning and a process after all. Like Yoga and Qi Gong are working with the energy inside yourself, Feng Shui is working with the energy of your surrounding. Every yogi out there will agree, that there is always more to learn. Taking that into consideration it definitely changed my point of view how to build up design. Where to place furniture is not only an aesthetic question. It also has impact on the human being living there. With Feng Shui I can take actions to bundle energy and lead it in to a positive direction."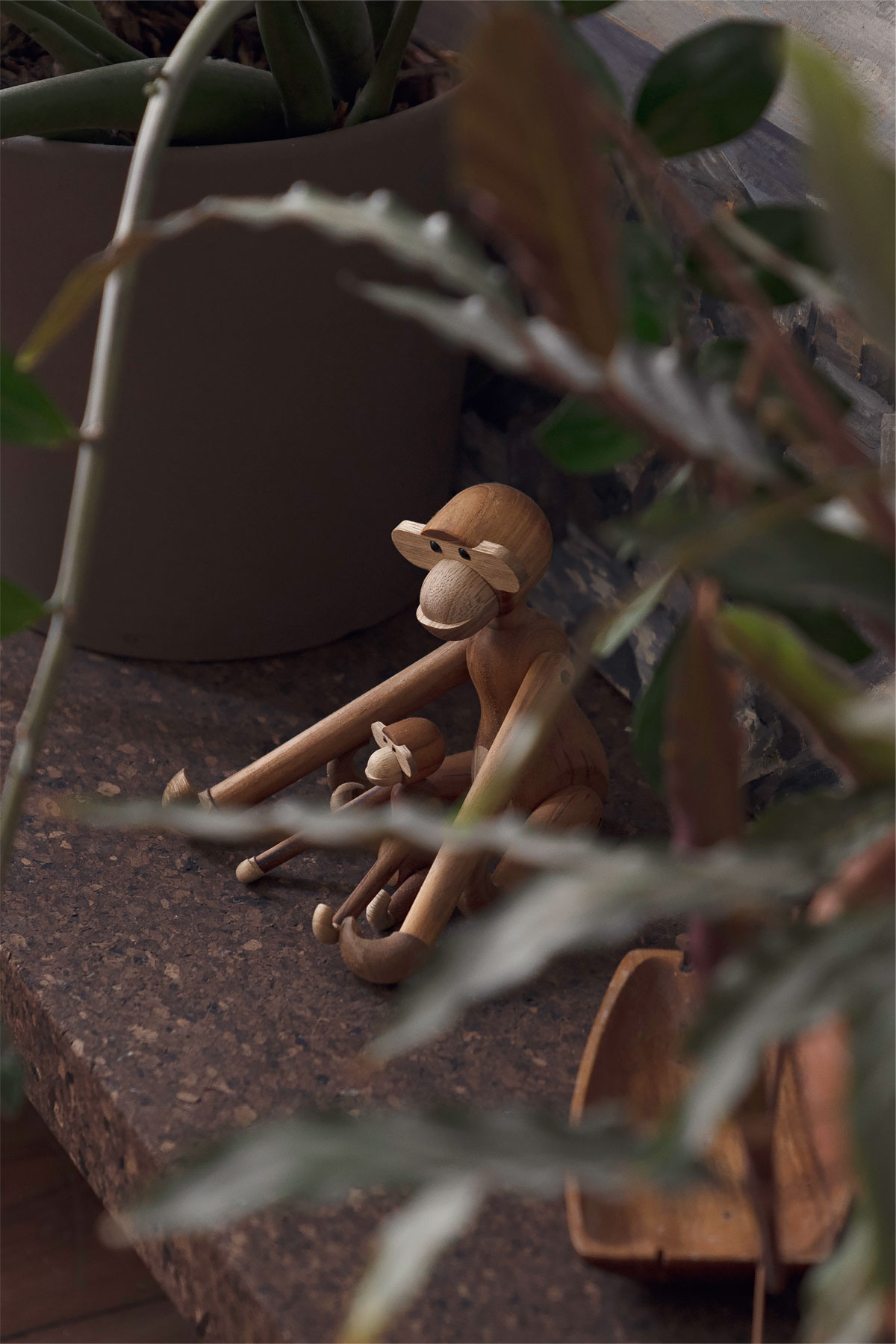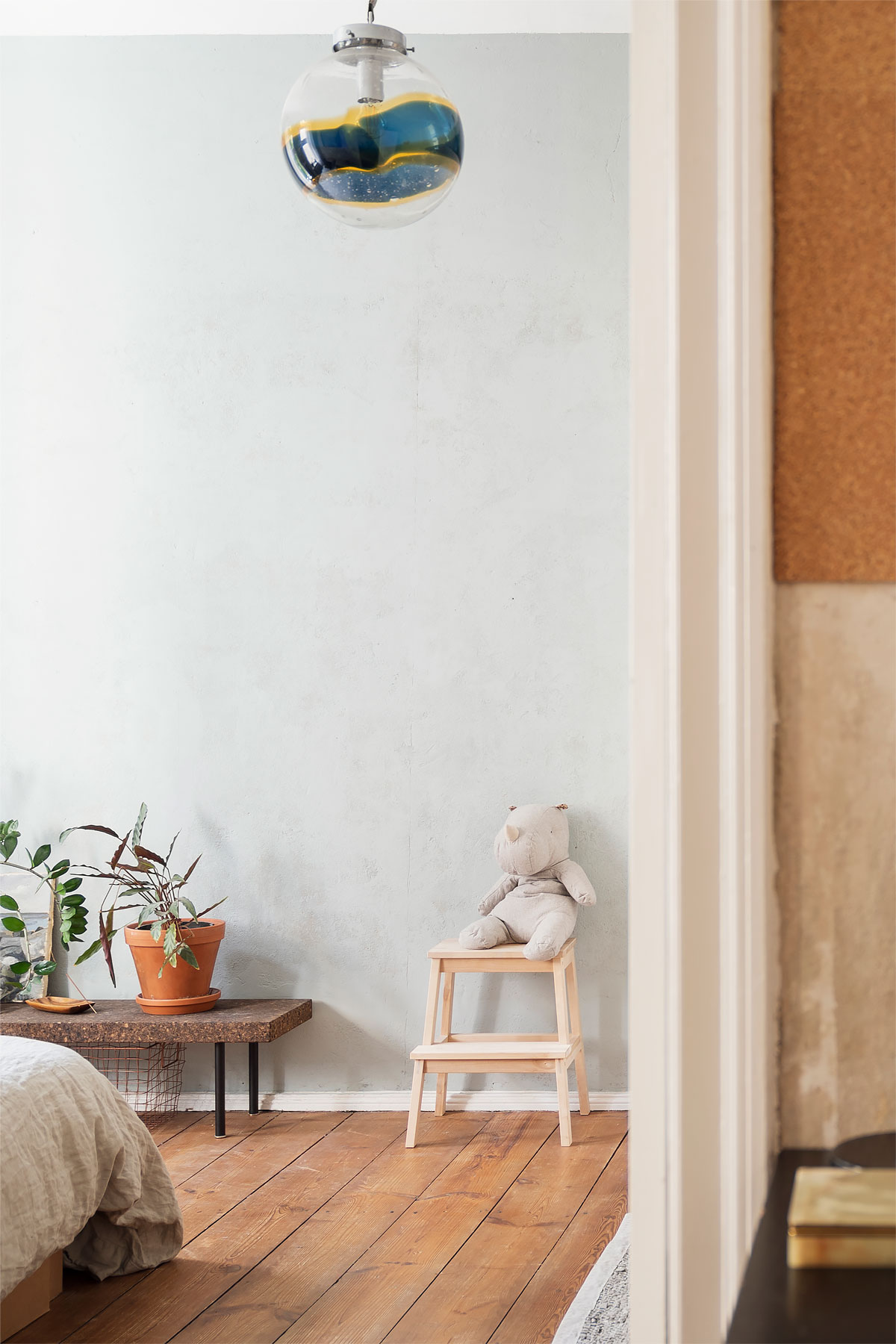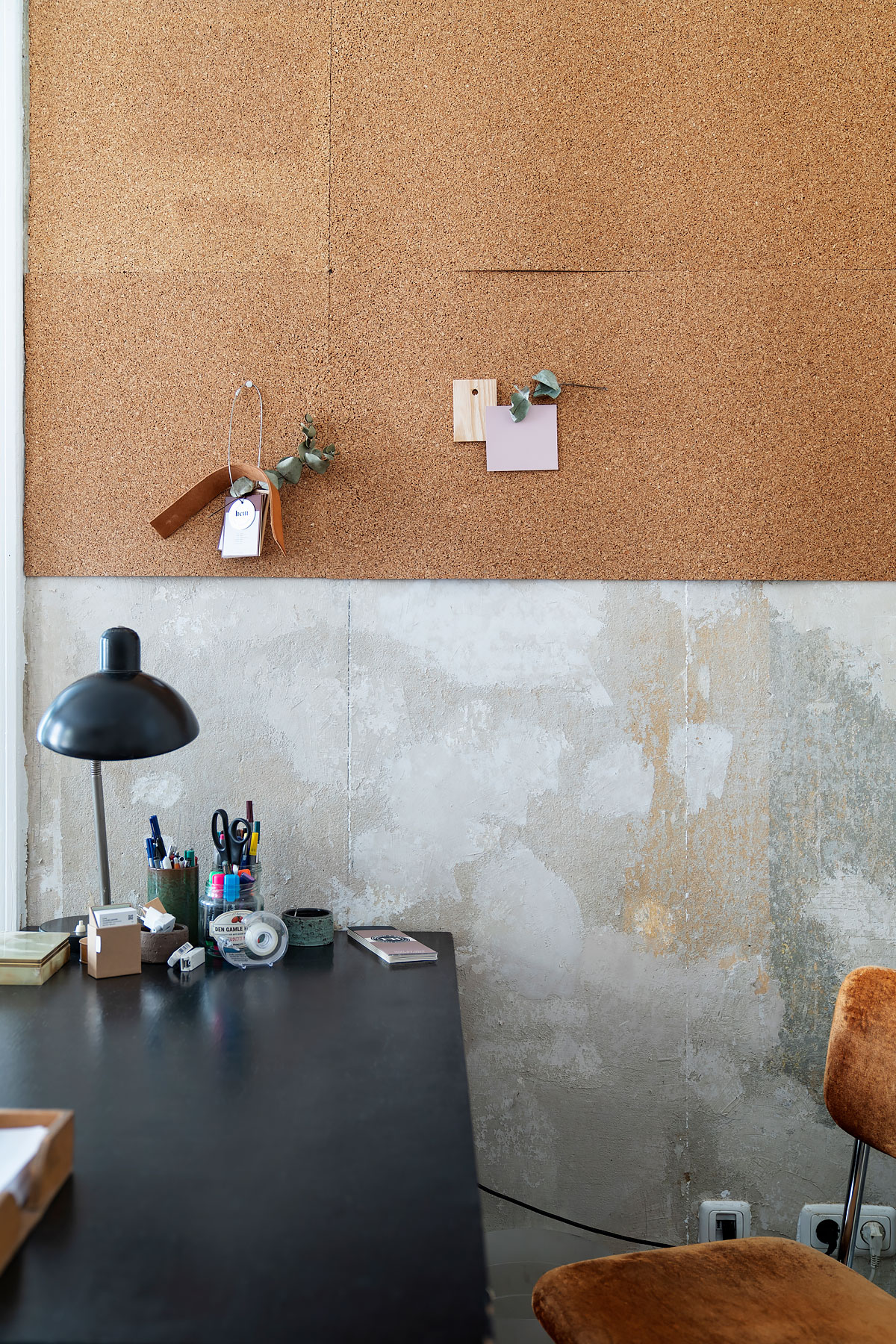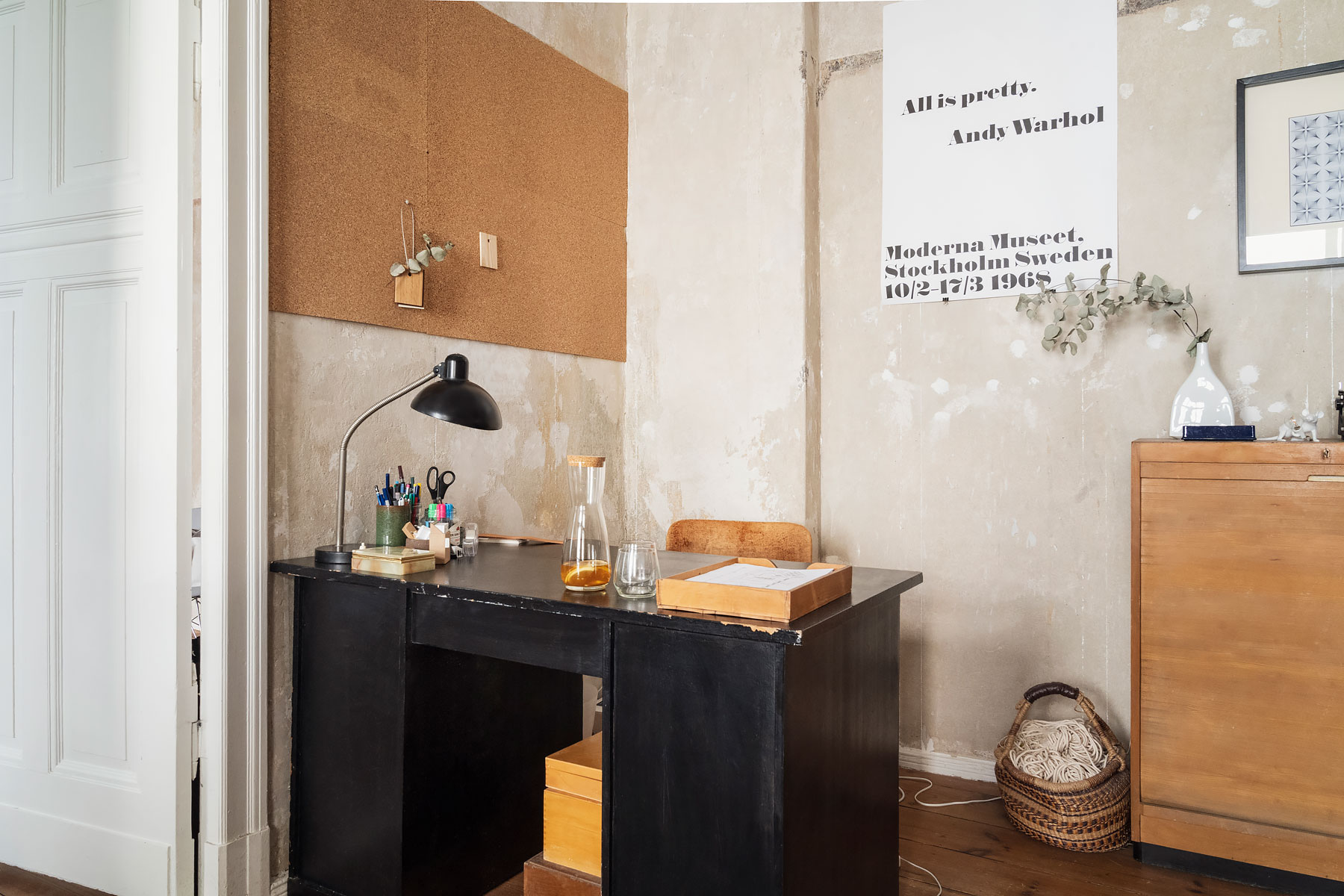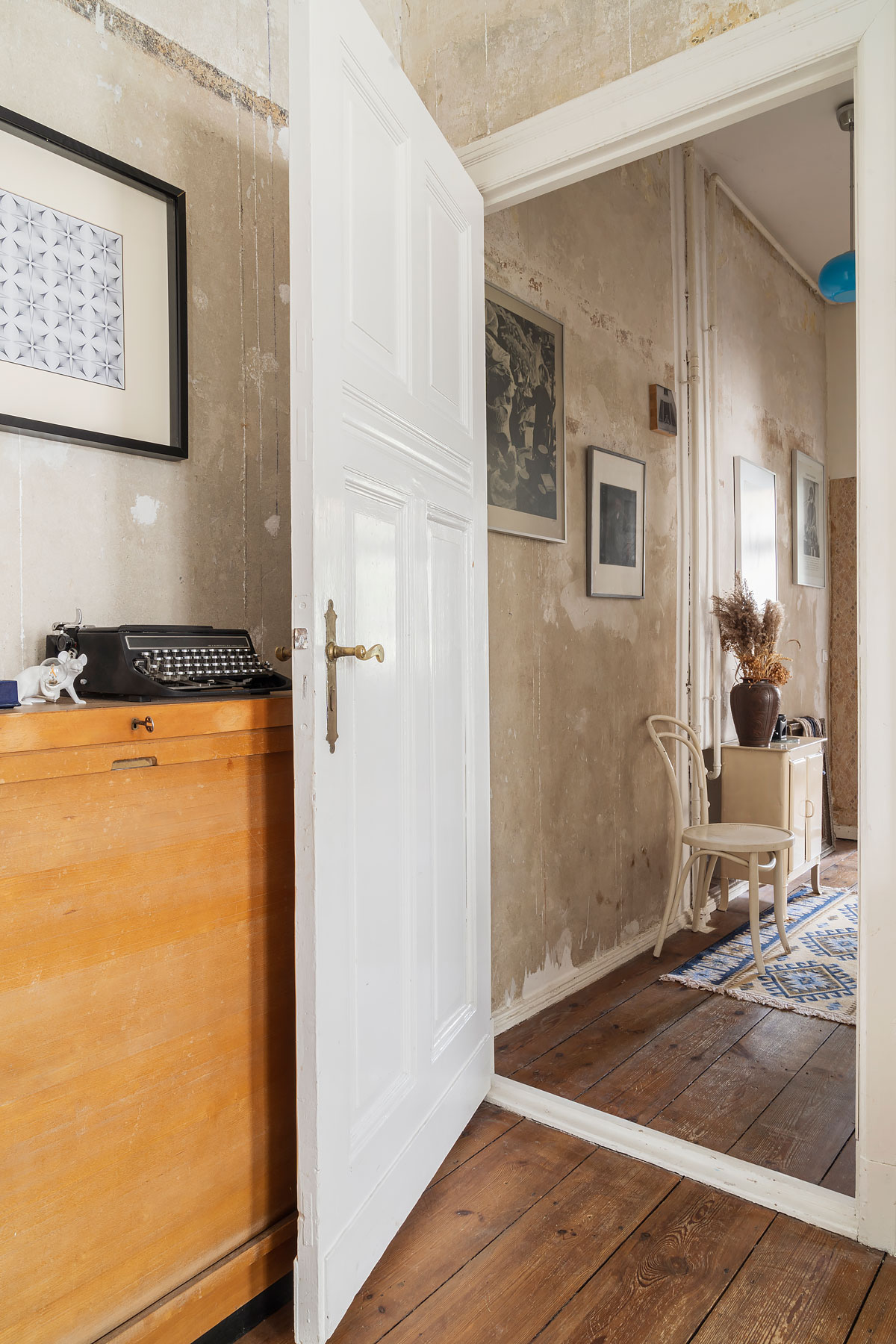 Entrepreneurial life can be a tough at times. What would you say is the hardest thing about being your own boss and how do you beat those blues?
"Actually I even love to do my taxes! Ha ha ha. I really appreciate that I can work for myself, and I am very thankful, so I am happy for all the things that come with it. But getting in touch with like-minded people and proactively looking for clients is sometimes hard for me. I am not really the networking person. But I try to overcome myself. It actually is not that hard once you dared."

Any words of wisdom or mantras you live by?
"Don't be afraid of what might happen. Everything that happens will make you grow. Something like that… One of my life lessons is that sooner or later every experience makes sense somehow. Even negative phases in your life will turn out as the most positive growing after time."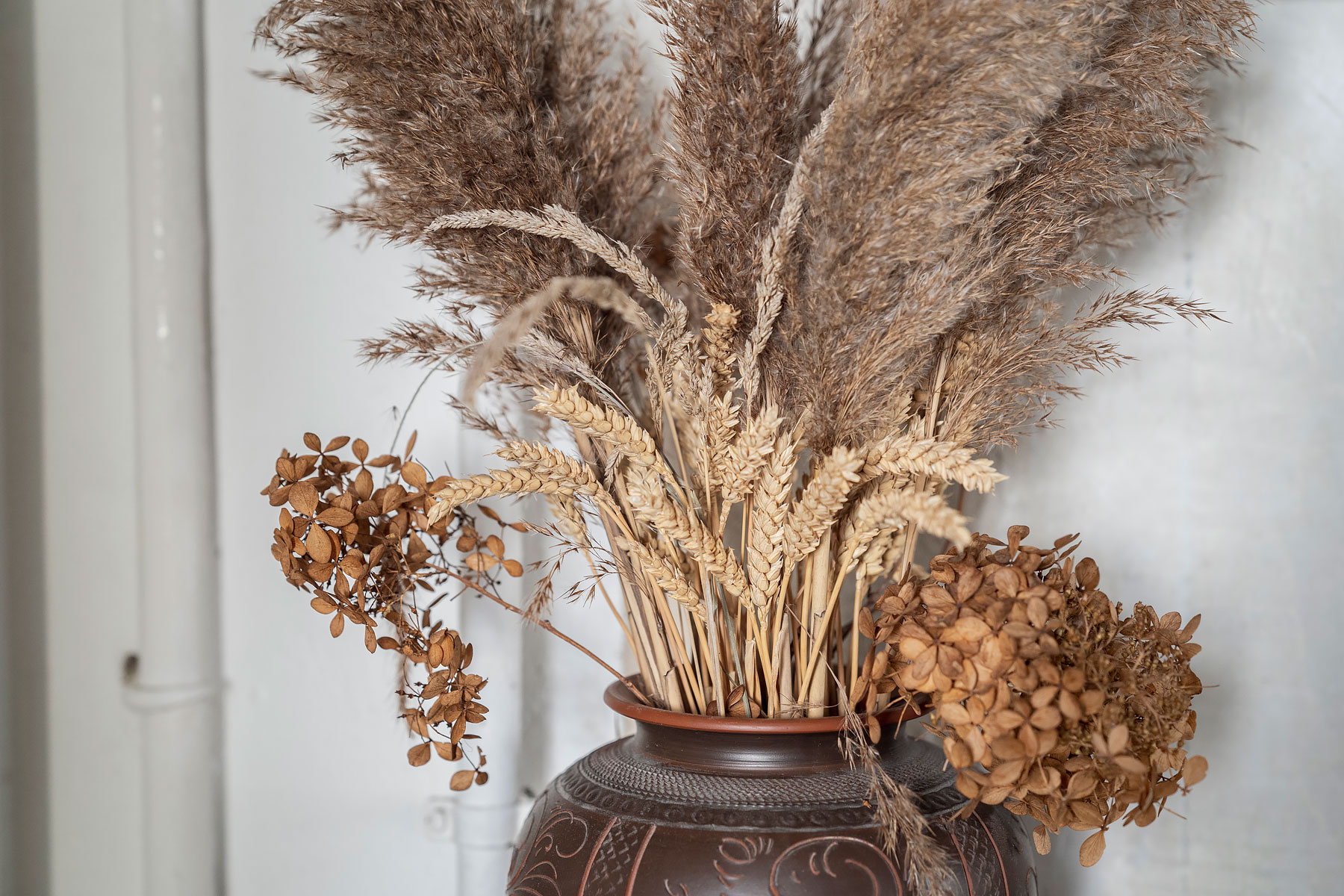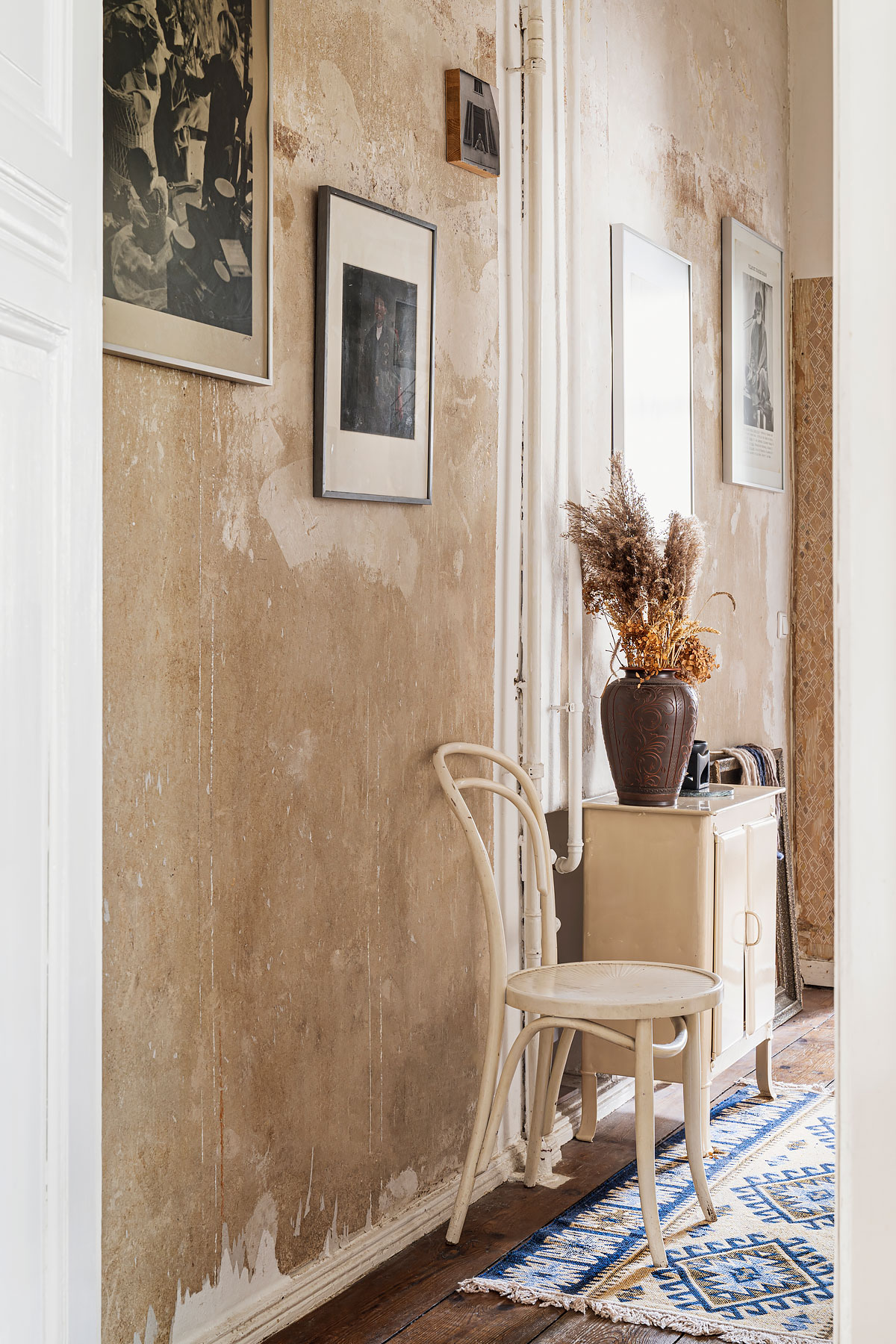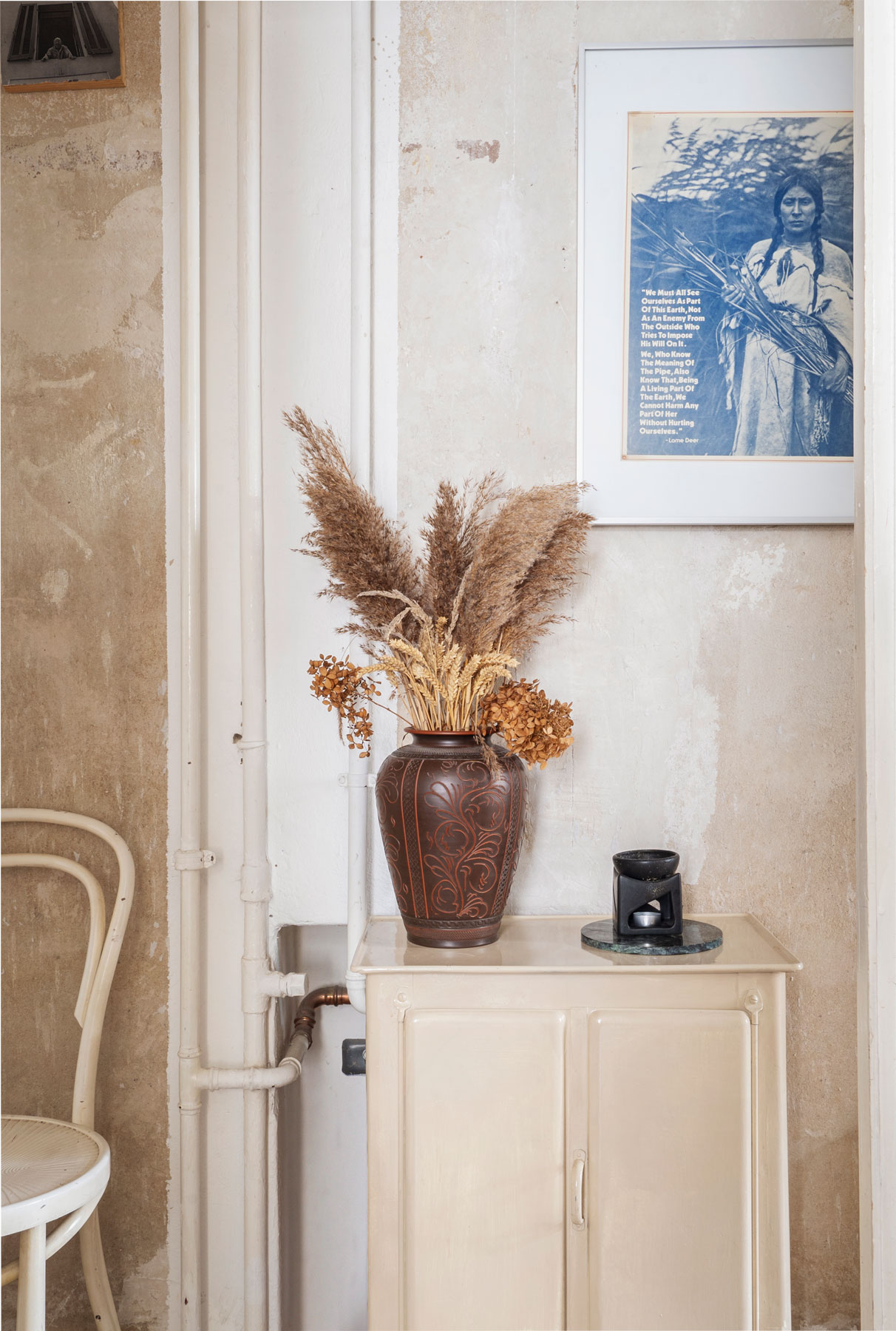 Do you think individuals can live more sustainably? Where would you advise we begin?
"I think most of us can do more than we already are. We have to. It is important to always reflect and stay informed. But I also think that we shouldn't be too perfectionist. If every human being does a little, in total it is a lot. We cannot change from one day to the other. It is a process for which awareness is essential."
"In short term I would advise to avoid producing too much waste. To begin with always having your own carry bag when shopping. Checking out your weekly market instead of buying plastic wrapped cucumbers. Make your own sparkling water instead of buying it in plastic bottles. If you take coffee to-go, take your own cup."
"In the long term there are different steps you can take: try sharing vehicles. Use green power providers. In terms of Interiors I would always recommend to check out second hand first before buying new. There are also many sustainable/decomposable household items you can use like sponges made out of agave, wooden toothbrushes, reusable paper-towels made out of bamboo, etc. There are a lot of nice and well-designed stuff out there especially in such a varied city as Berlin."
"Try to reflect and consume what you really need. It is always a balancing act between self-fulfilment and ecological responsibility. Always keep in mind what makes you really happy. This sounds way to know-it-all but a couple of years ago I didn't apply these standards myself. As I said, it's a process and it begins with awareness. There are a lot of easy steps to begin with. I hope we (mankind) will do better in the future."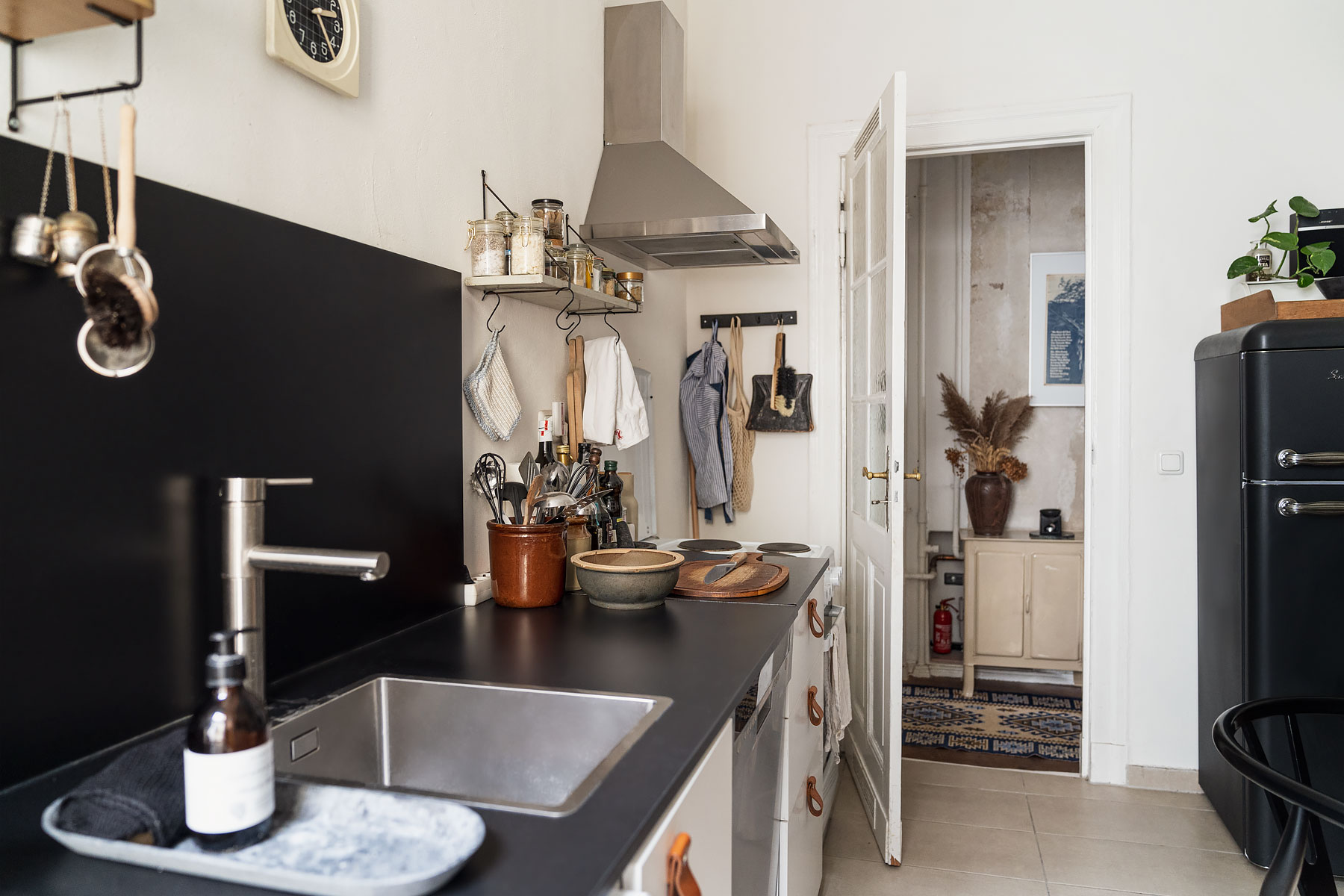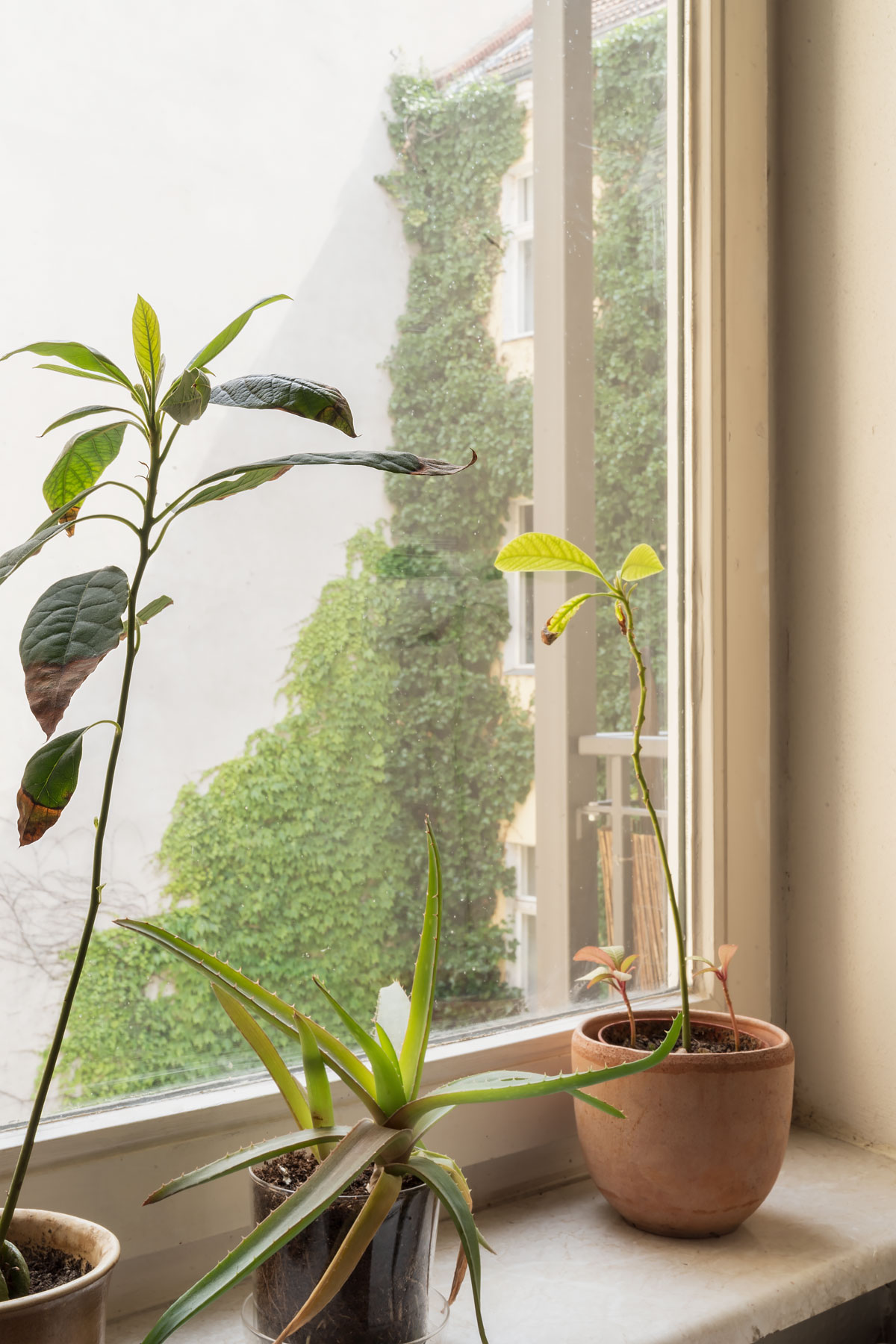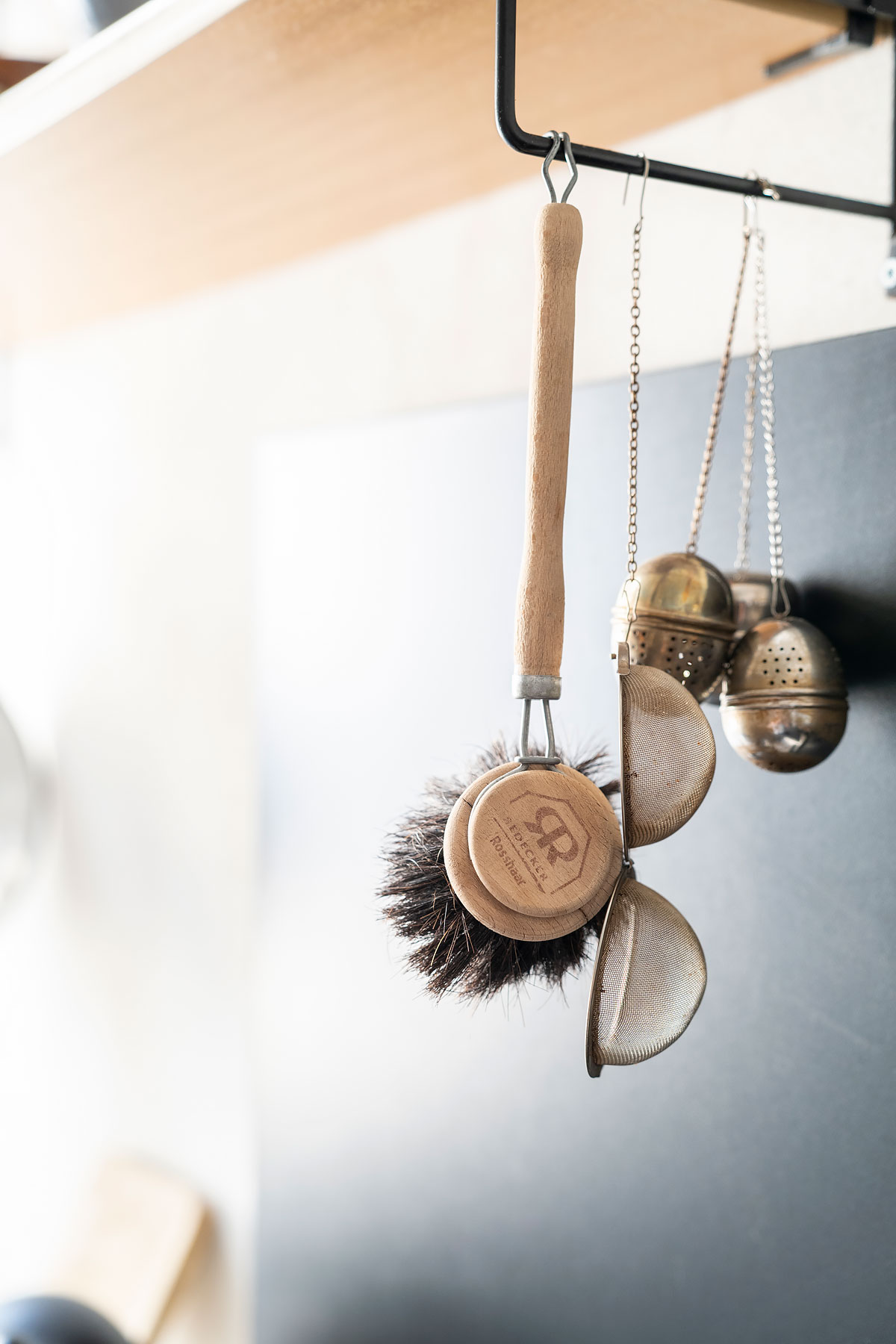 What is your favourite thing about Berlin and how does it inspire or influence your creativity?
"There are so many creative and cool people living here. We all grow and inspire each other and there are so many super nice places to discover. But it's also overwhelming sometimes. Berlin is growing and changing all the time and it's hard to keep track of. It is always full of humans and it can be very hectic. I am very sensitive which makes it necessary to have a place to calm down in the end of a day. My home helps me retreat. There is room to breathe and dream and to restore my creativity."
Whats your favourite spots in Berlin for:
Breakfast or coffee: Two And Two in Pannierstraße, delicious cake and a nice selection of coffee.
Spending a hot summers day: At one of the beautiful lakes Berlin and Brandenburg have to offer.
Spending a cold winters day: At home with candles, tea and self-made cookies.
Finding inspiration: Everywhere.
A night out with friends: Drinking cocktails at Herr Lindemann. They use healing herbs as ingredients. They really have the best.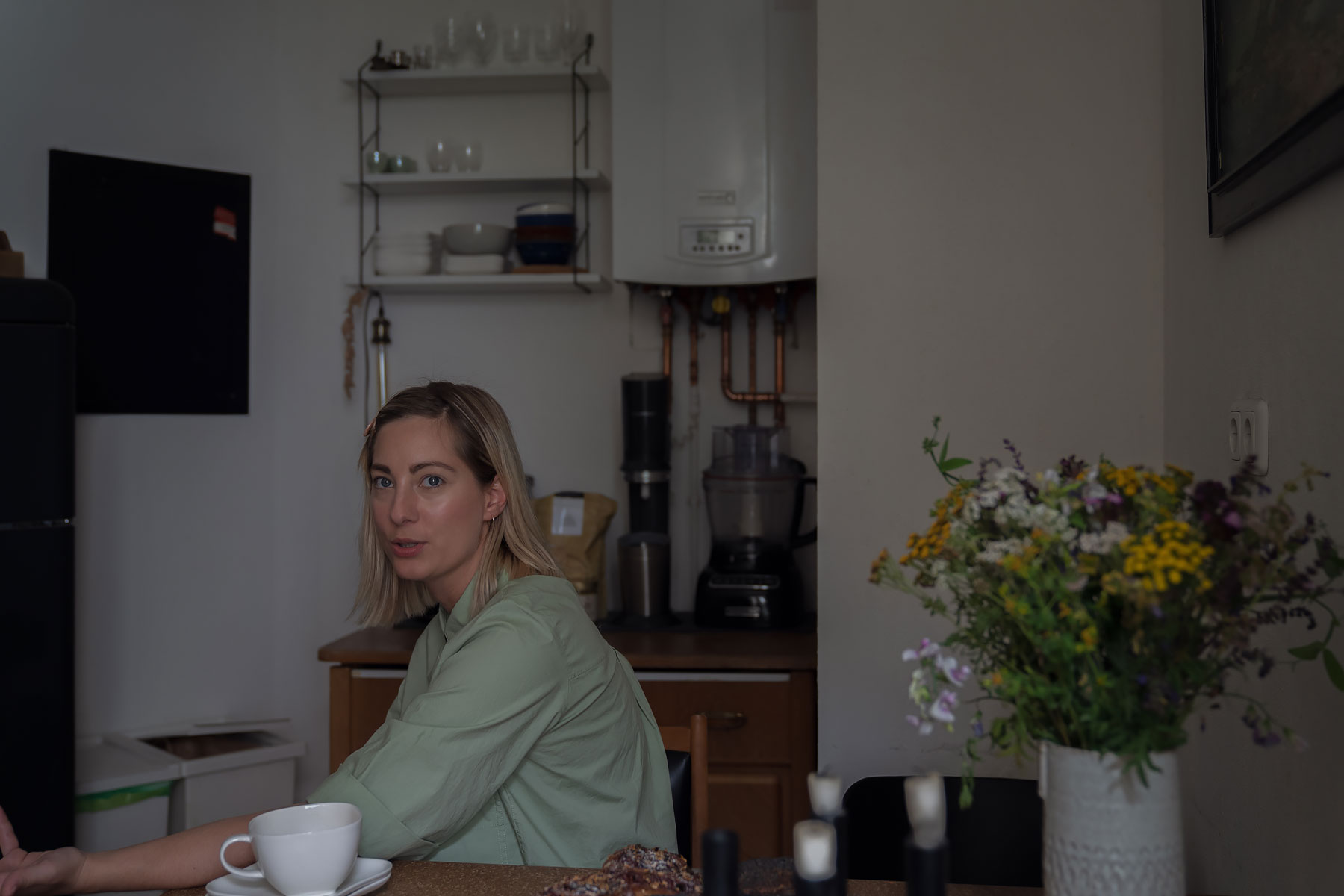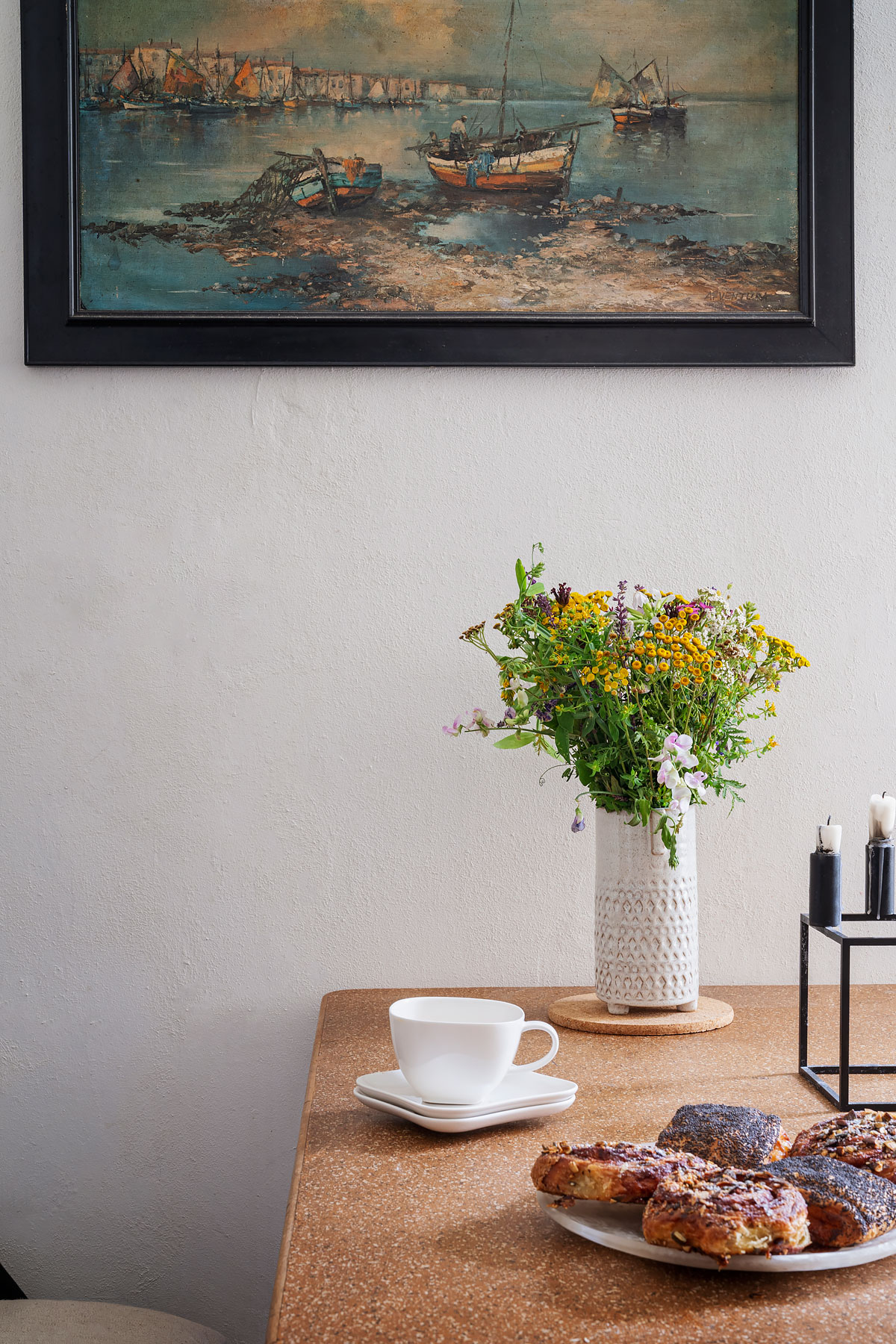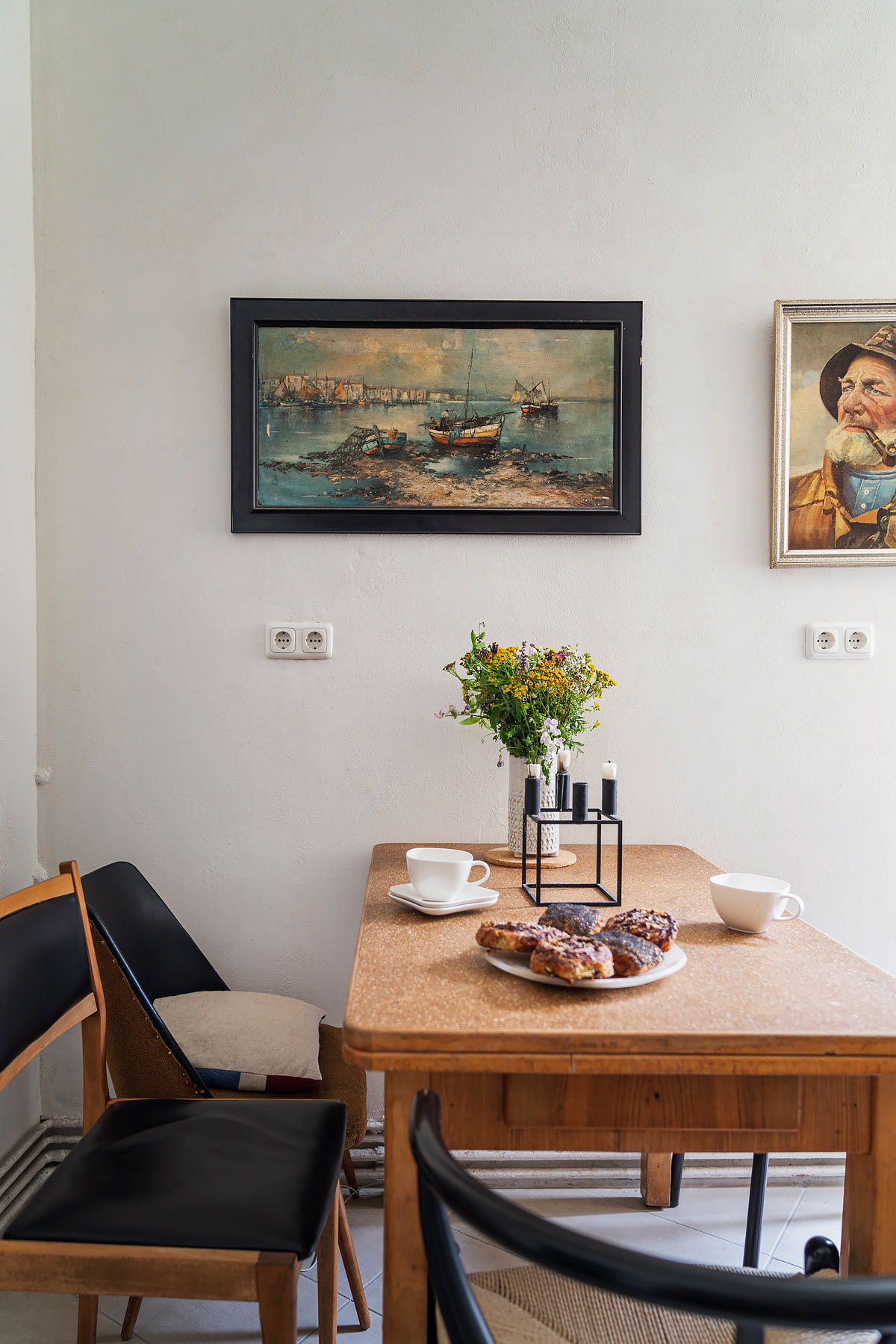 For more information about Line and Studio Mosbech, have a look at her website and don't forget to follow her on Instagram @studiomosbech.
Energized by stories from creators?
Sign up to the newsletter for inspirational conversations with founders & creatives in their spaces.