Nosh Deli in Berlin
I do not write about restaurants all that often. And there's a really good reason why. In order for a place to make it to these pages, they have to meet three specific criteria. Number one is off course a beautiful interior with a great energy and atmosphere. Secondly, the food needs to be better than my mom's cooking. Finally the service has to be really great. Trust me, in Berlin, this trifecta is not that easy to find.
But, in the heart of Schöneberg's Rote Insel, a couple of blocks down Leberstraße, there is a tiny deli, that ticks all three of these boxes. Around two and a half years ago, owner Erdal Balli, transformed the garage that once stood here, into the vibrant eatery now called Nosh.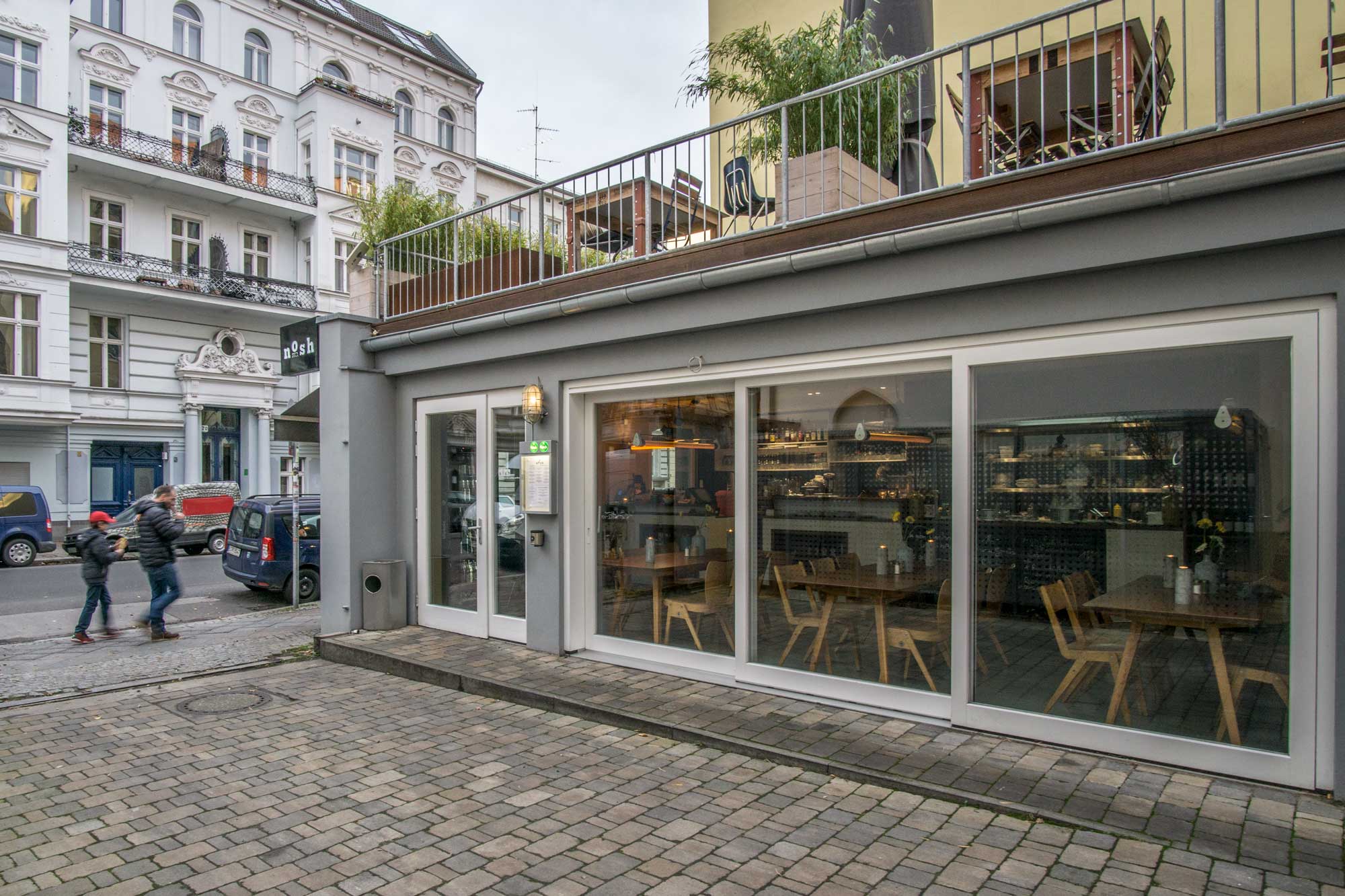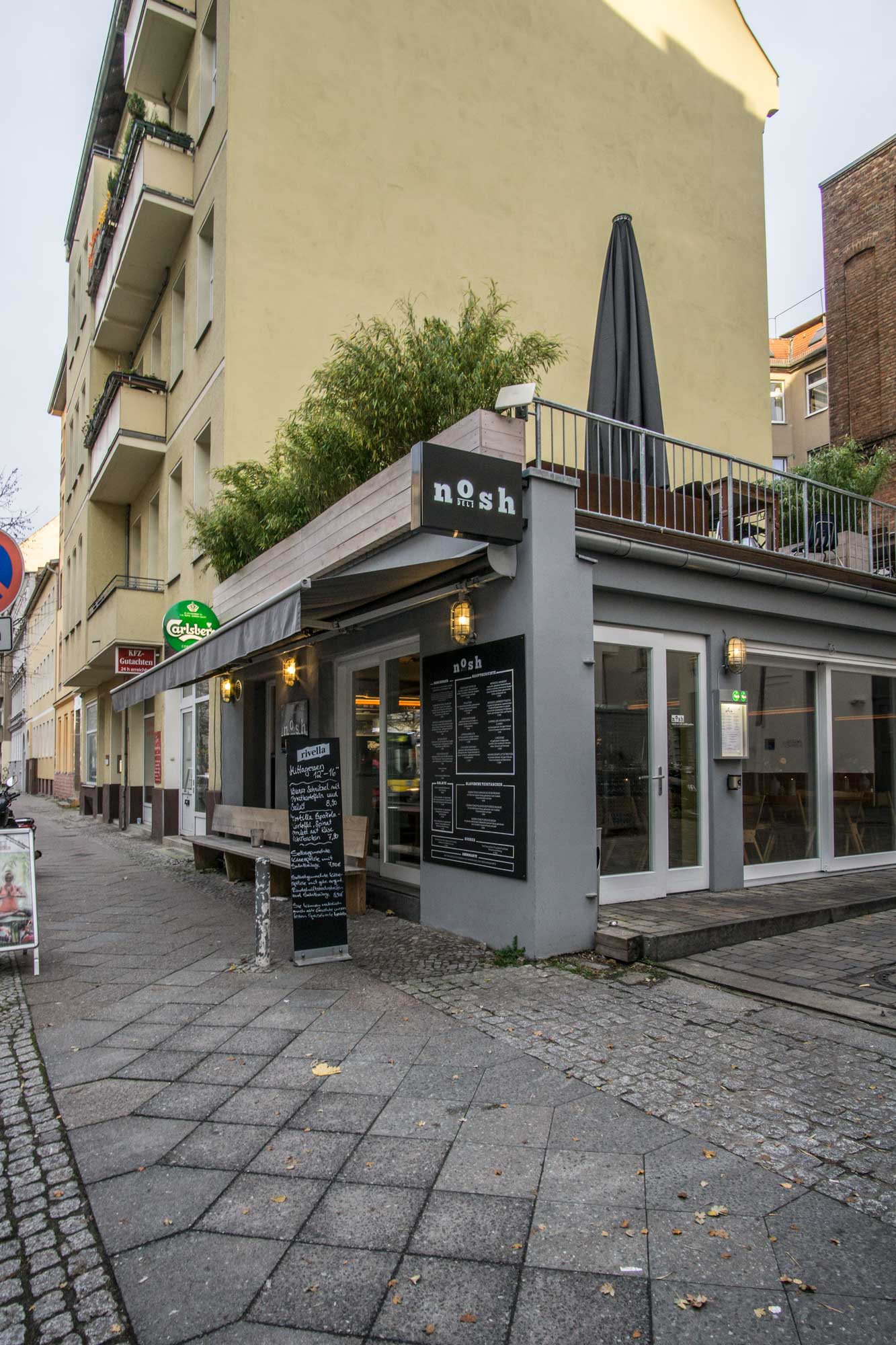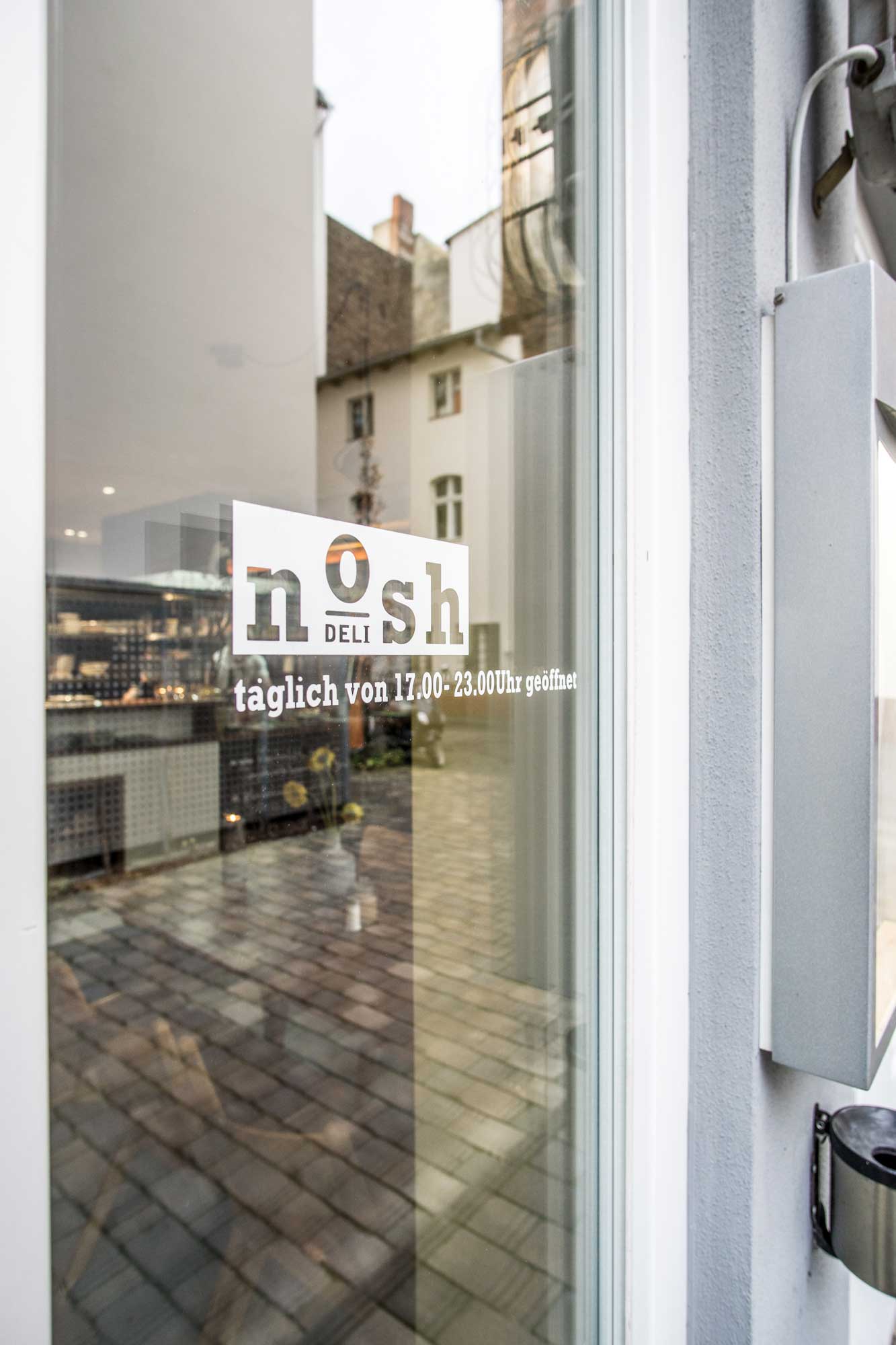 Balli, who used to own Stellwerk down in Steglitz, is no stranger to the culinary scene. You may recognise his surname on a few kebab shops around Berlin, owned by Balli's family. After 12 years of running quite a sizeable restaurant, Erdal decided to scale down to a smaller, more flexible eatery, to make more time for his family. His head chef from Stellwerk, now commands the kitchen at Nosh, where food from all kinds of cultures come together.
The menu is a cosmopolitain mix of influences; from Mongolian Beef Pasta to Ukrainien Wareniki. Derived from the Yiddish "naschen" which means to snack or nibble, the name Nosh is a testament to the restaurant's east-european jewish influence and Balli's own connection to the Russian and jewish communities in Berlin.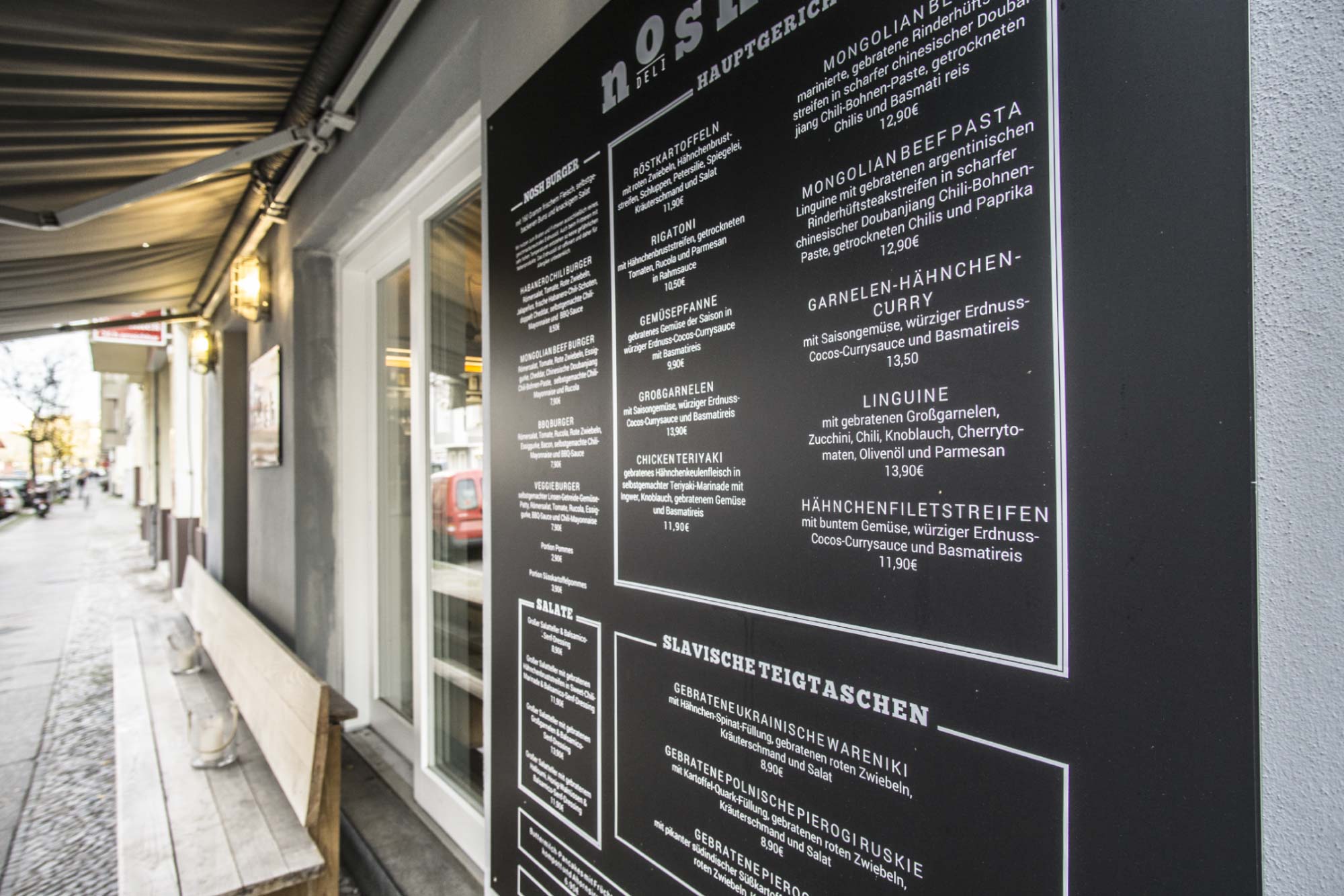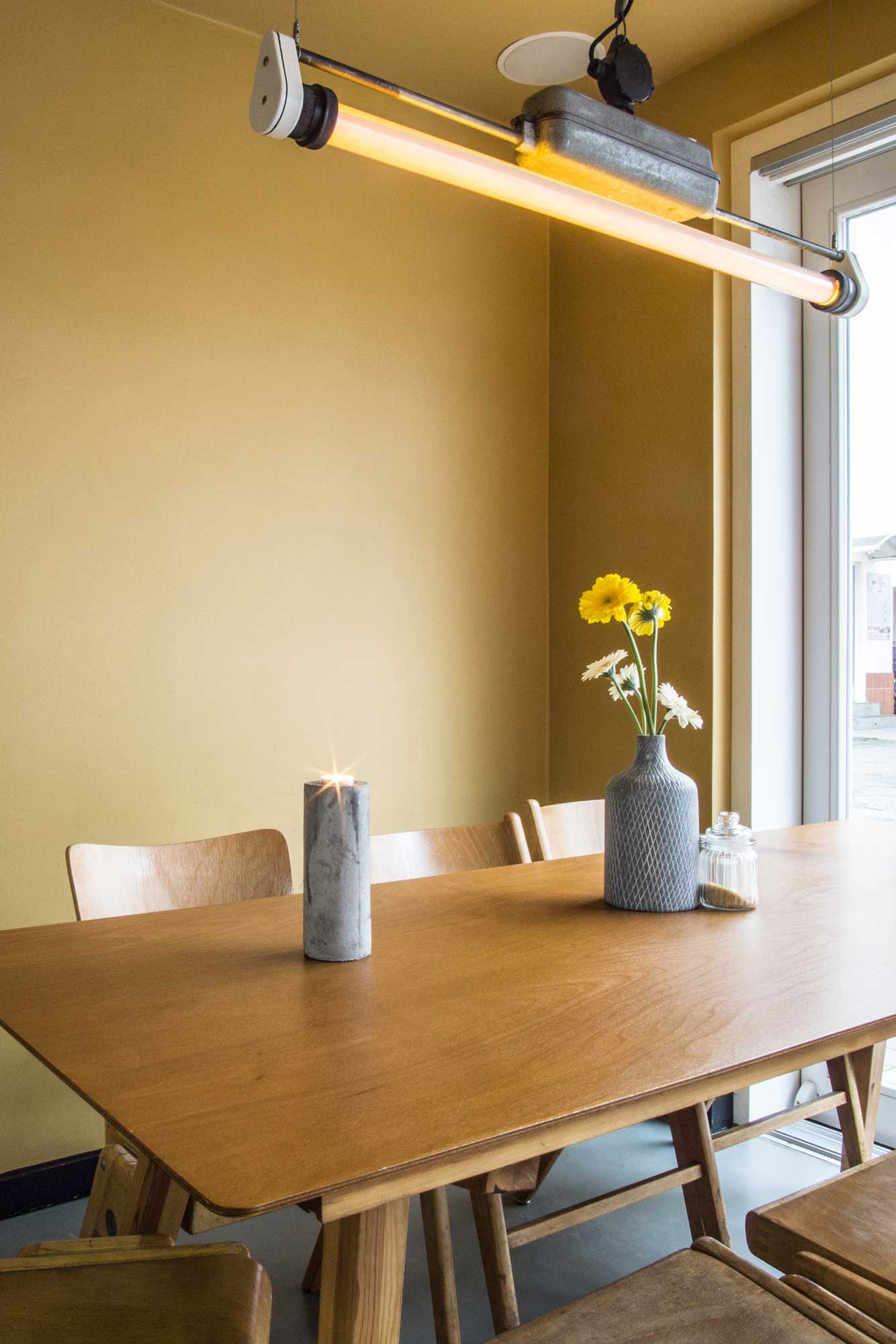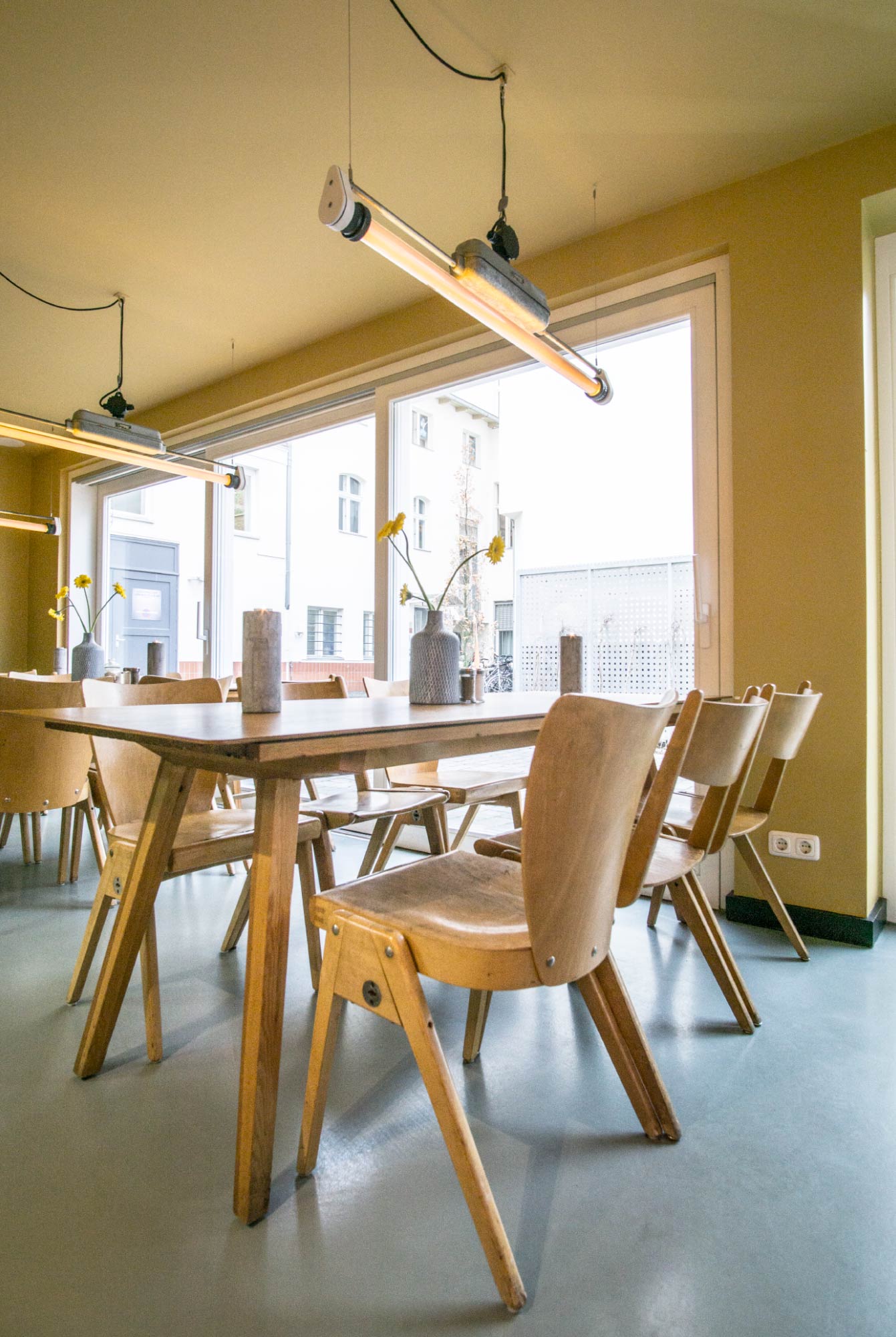 When I mention to Erdal how I always notice fresh flowers whenever I'm there, he quickly attributes it to his wife Viji's keen counsel. She coincidentally runs Mokalola cafè next door and makes sure that Erdal keeps his finger on the finer details.
Clearly though Erdal has quite an eye for good design himself, and laughingly admits to a slight obsession with beautiful chairs. The tasteful interior is the result of his own directives; from the mid century chairs he sourced from e-bay, to the tables he had custom made. The wonderful factory lamps from a former GDR factory, he salvaged, cleaned up and had rewired. They now serve as beautiful statement pieces above each table.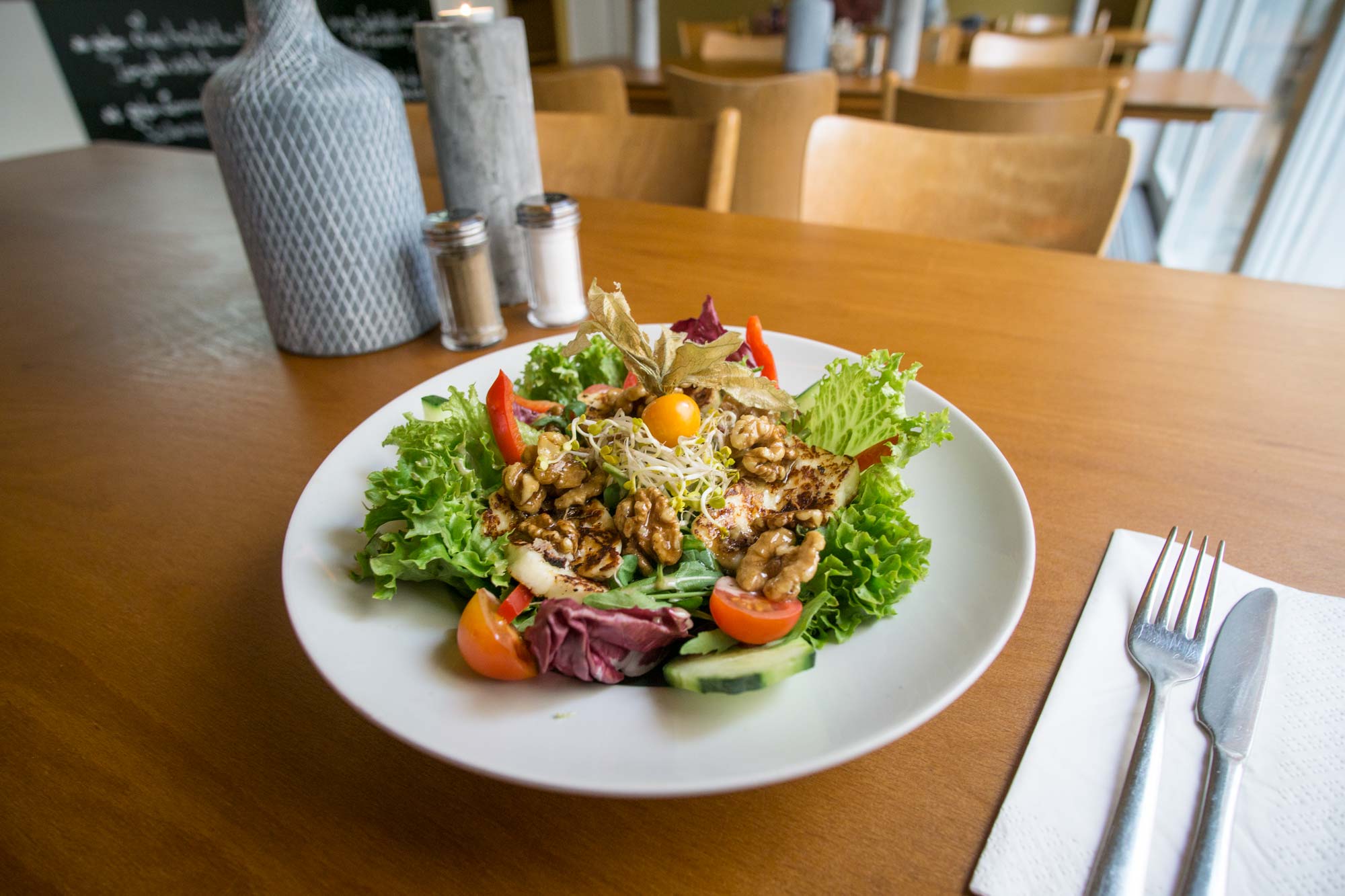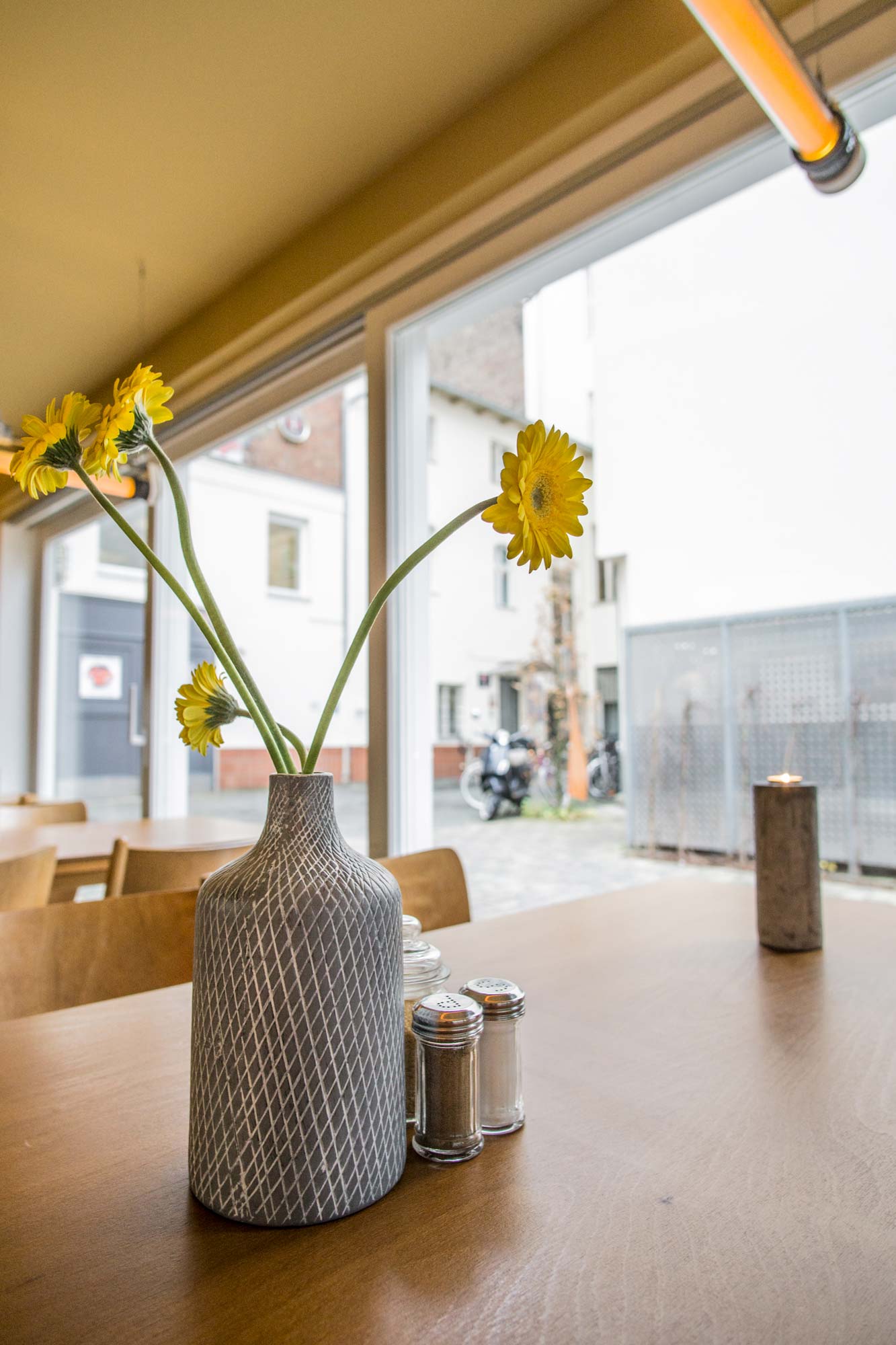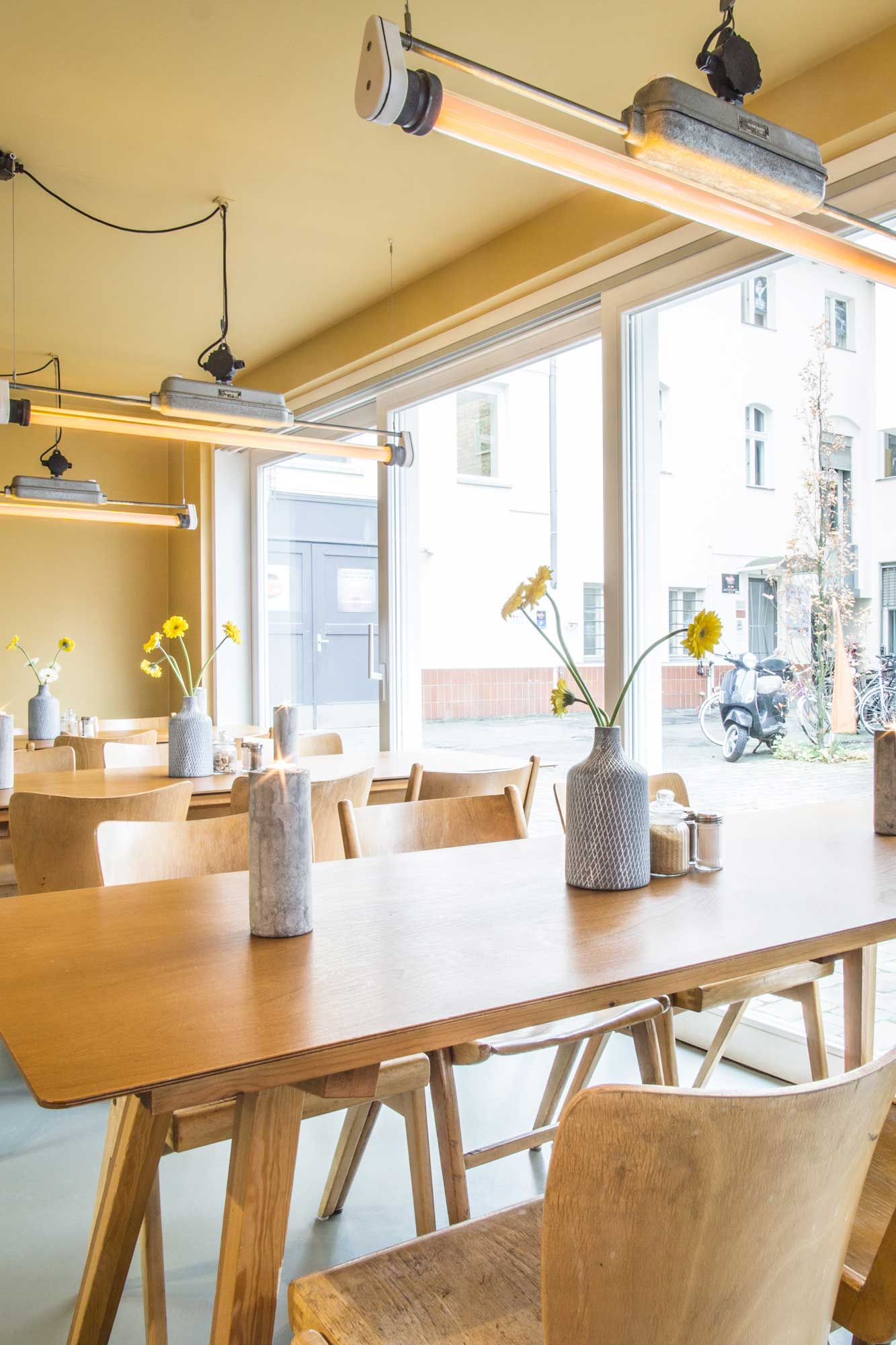 The restaurant recently extended their open hours from 12 in the afternoon on Monday through to Thursdays. The rest of the week you'll find them open between five and eleven. During warmer summer days, you can enjoy your food on the outside terrace upstairs. But you don't have to wait for better weather to nosh on a delicious meal. Even on a cold winter's evening, their Halloumi salad remains one of my favourites.
Find Nosh here:
Leberstrasse 21, Berlin, Germany (See on map)
Follow them here:
Nosh Deli Facebook Page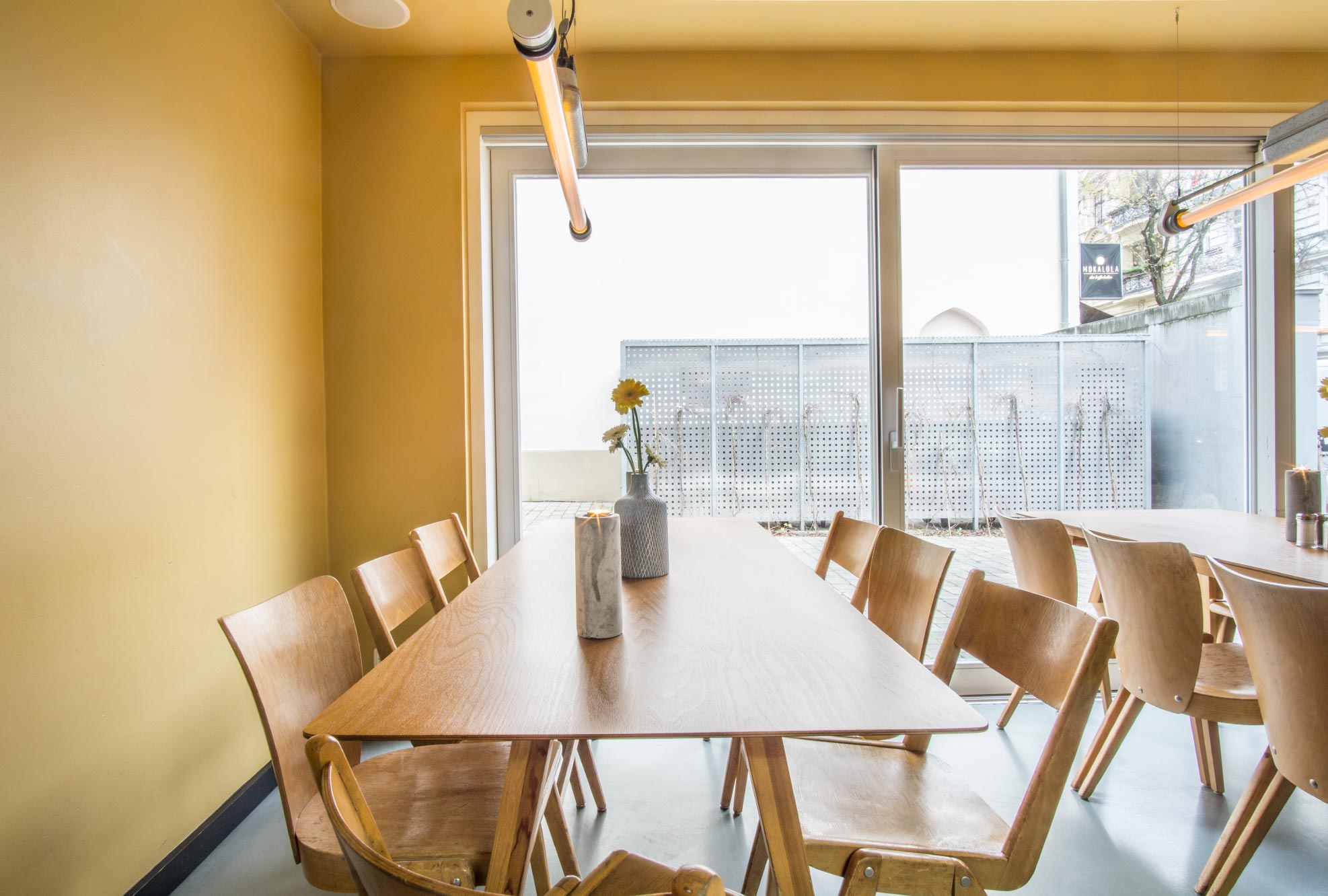 Story + Photos by Barbara Cilliers