The founders rethinking raw materials in their design of beautiful leather goods
A couple of weeks ago I spent a chilly Sunday afternoon with Dana Mikoleit and Pia Held, two of the three founders behind the inspiring brand LEIT & HELD. We met at Dana's beautiful home in Friedrichshain–her living room serving as the studio where the very first pieces were born. Dana, pushing pedal to metal on her Durkopp Adler 267, expertly crafted new prototypes, while I quizzed Pia on some of their business fundamentals. Nina Conrad, who lives in Zurich, could not join for the day, but nonetheless shared her valuable insights into their efforts of making leather goods more sustainable. It's one of those interviews, that really makes you buzz with excited inspiration.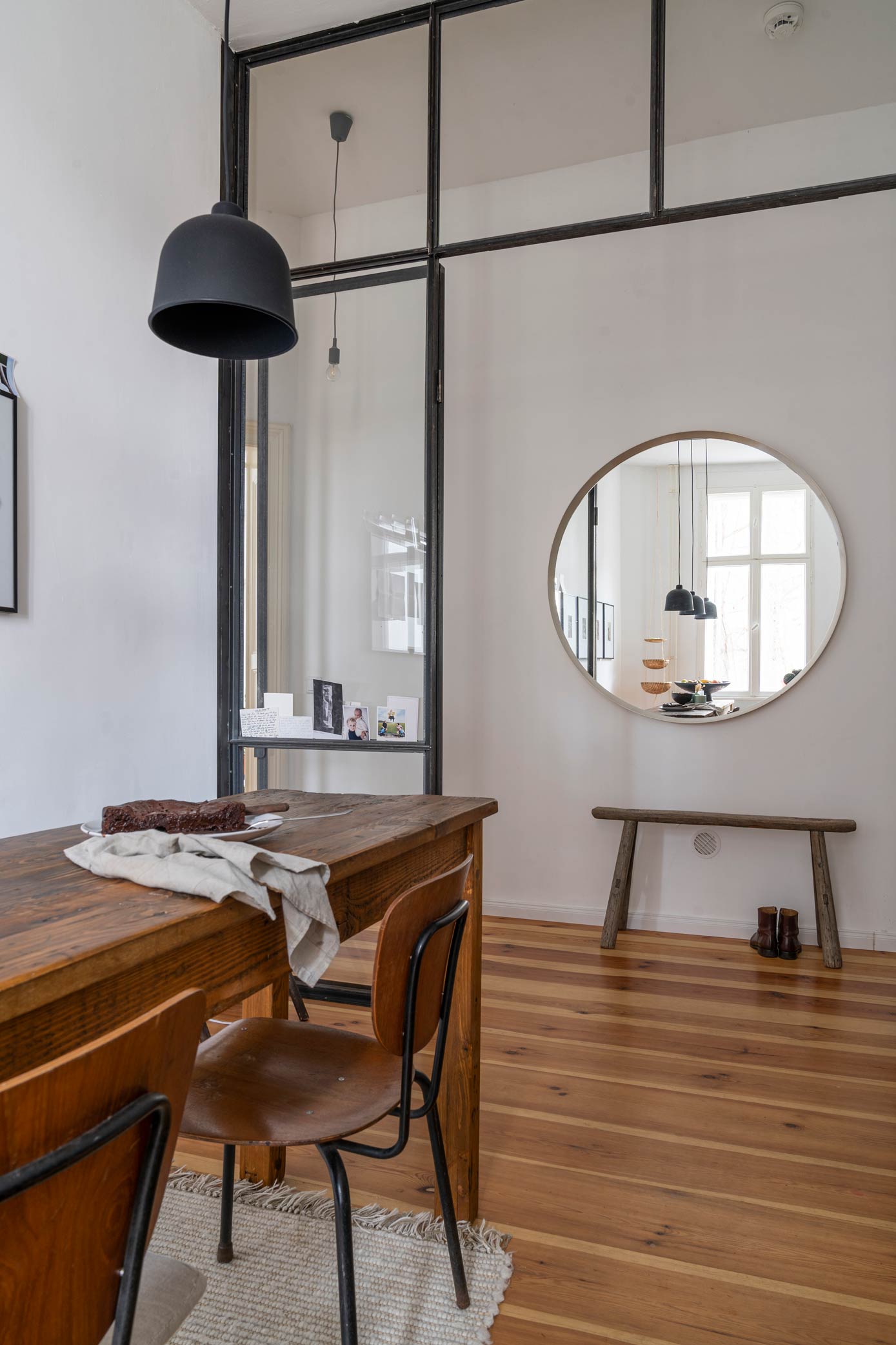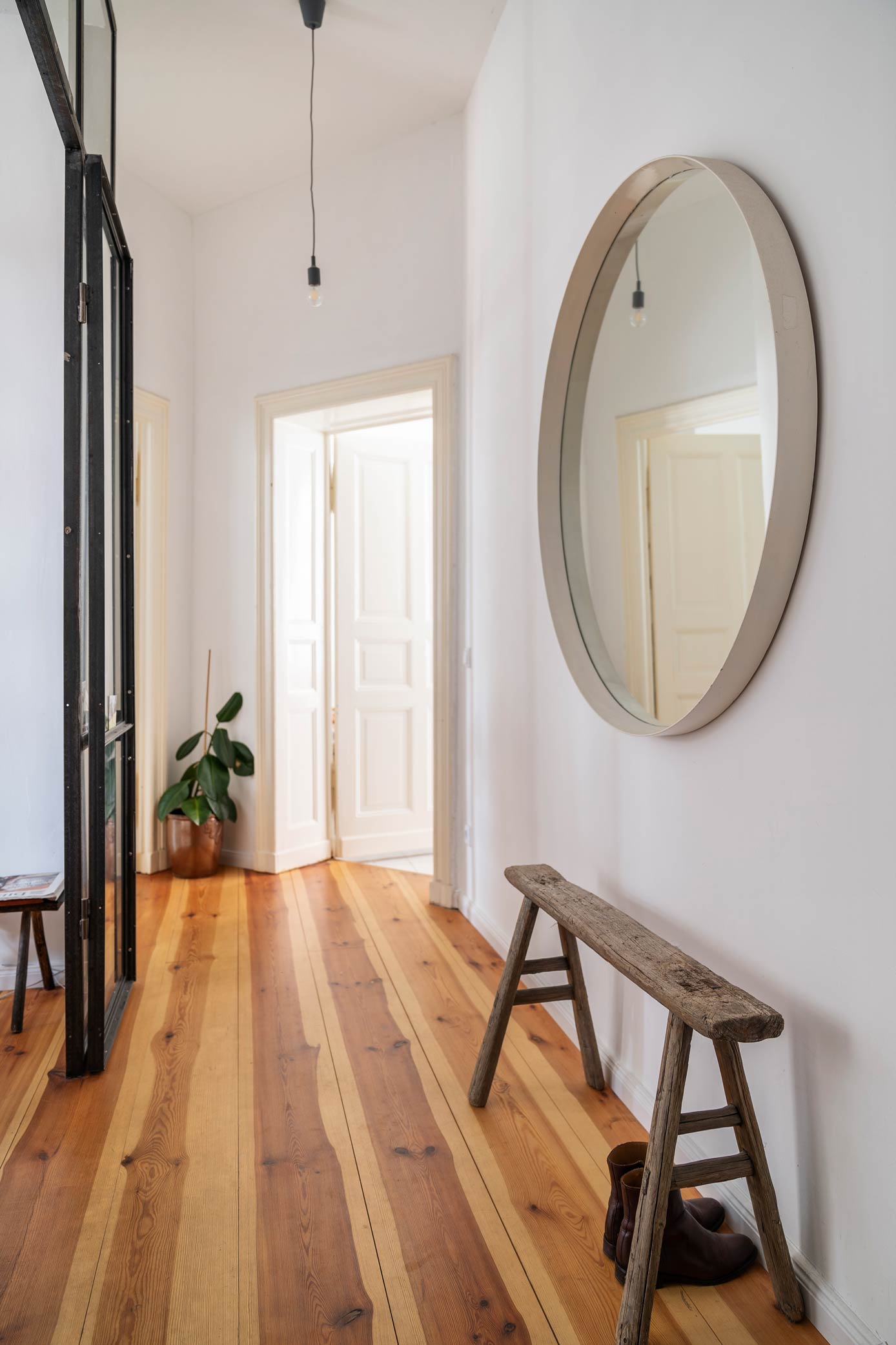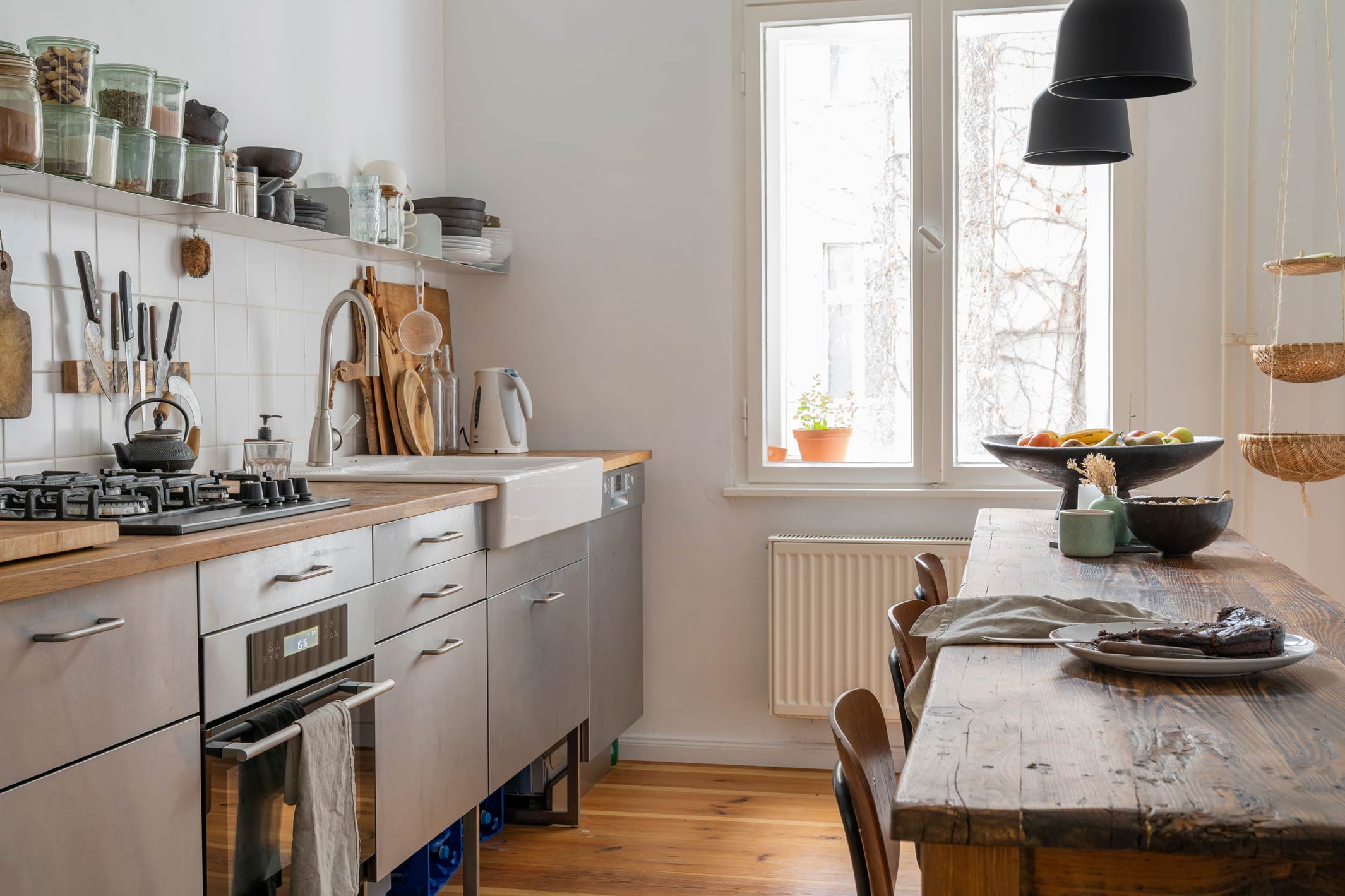 What inspired your idea for the business and why did you decide to look into the hide production and supply chain as a point of focus?
Pia: "Dana and I started this journey 3,5 years ago where it was mainly about the design and the creative process. Our skills and design aesthetics are very complementary, so we did this as a passion project, just for the joy of working together, exploring the possibilities of materiality. Within the process, very organically, the question about the origin of the material came up and while we were travelling through Portugal, making partnerships with manufactures and tanneries we realized how non-transparent and dirty the leather business is."
"After a little crisis we started again, changing the perspective, visiting local organic farms in Germany and did a lot of research on organic agriculture, farming and sustainability. At this time we met our 3rd partner Nina on a Fair Fashion event in Berlin who is an expert in sustainable supply chains. We teamed up with her and worked on the common vision to build up our own supply chain for Leit & Held–from the cows to the final product, all in Germany."
Nina: "The leather industry has been in disrepute for a very long time. We forget that leather is a by-product of the meat and especially, dairy industry. We have to take a critical look not at leather per se, but at the consumption of meat. As long as we consume meat and dairy products, there is nothing more sensible than to use the skins of these animals. To bring the whole process into harmony with nature, and to make it traceable and transparent is my driving force."
Dana: "I enjoyed creating beautiful bags. For me the design aspect was the origin. In the course of the process I was motivated by the desire to be able to wear them with a good feeling."
"Finding the most acceptable material was the biggest challenge. But the more I understood leather as a by-product of the meat and dairy industry, the more I believed that what we are doing makes sense."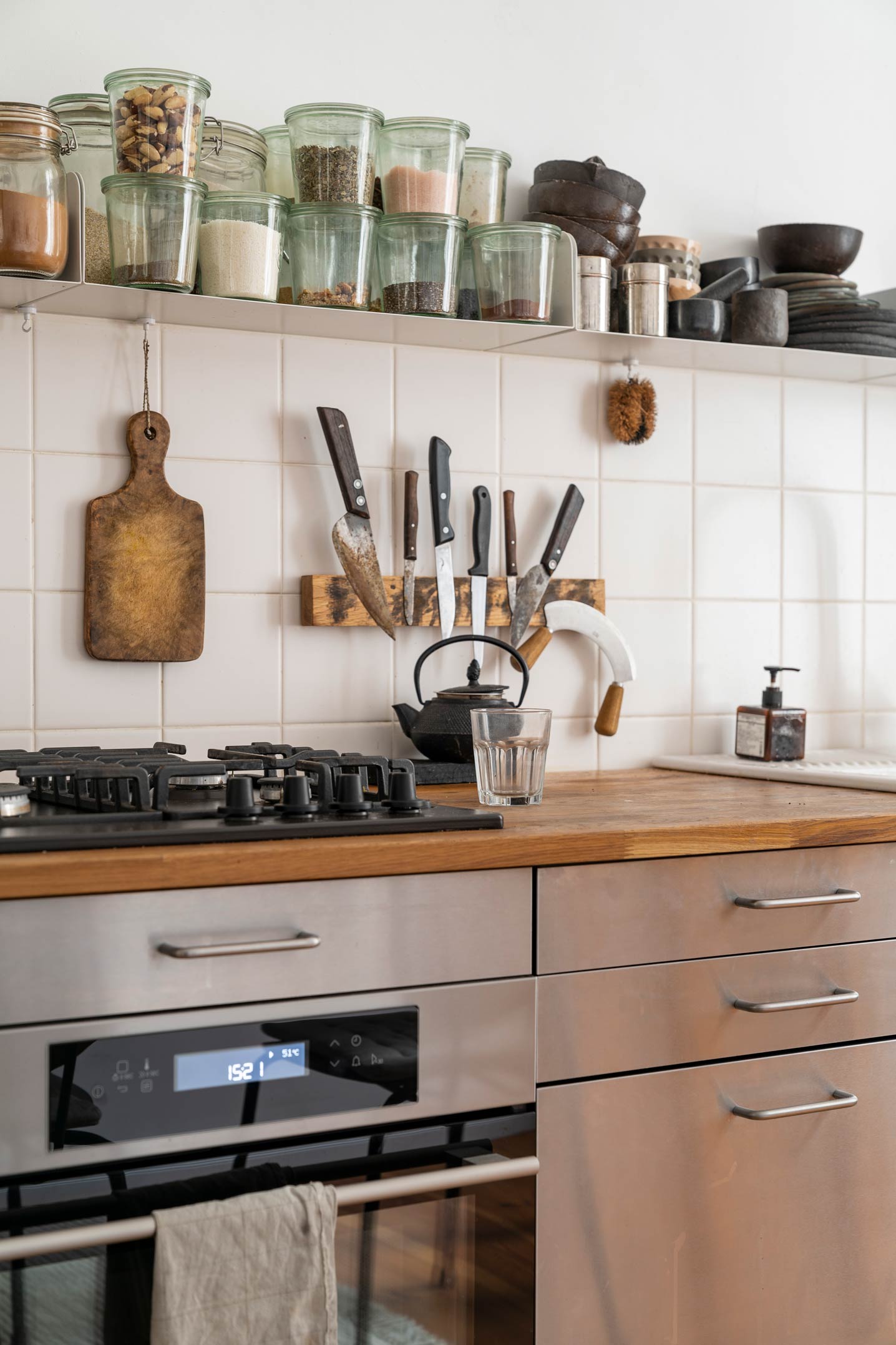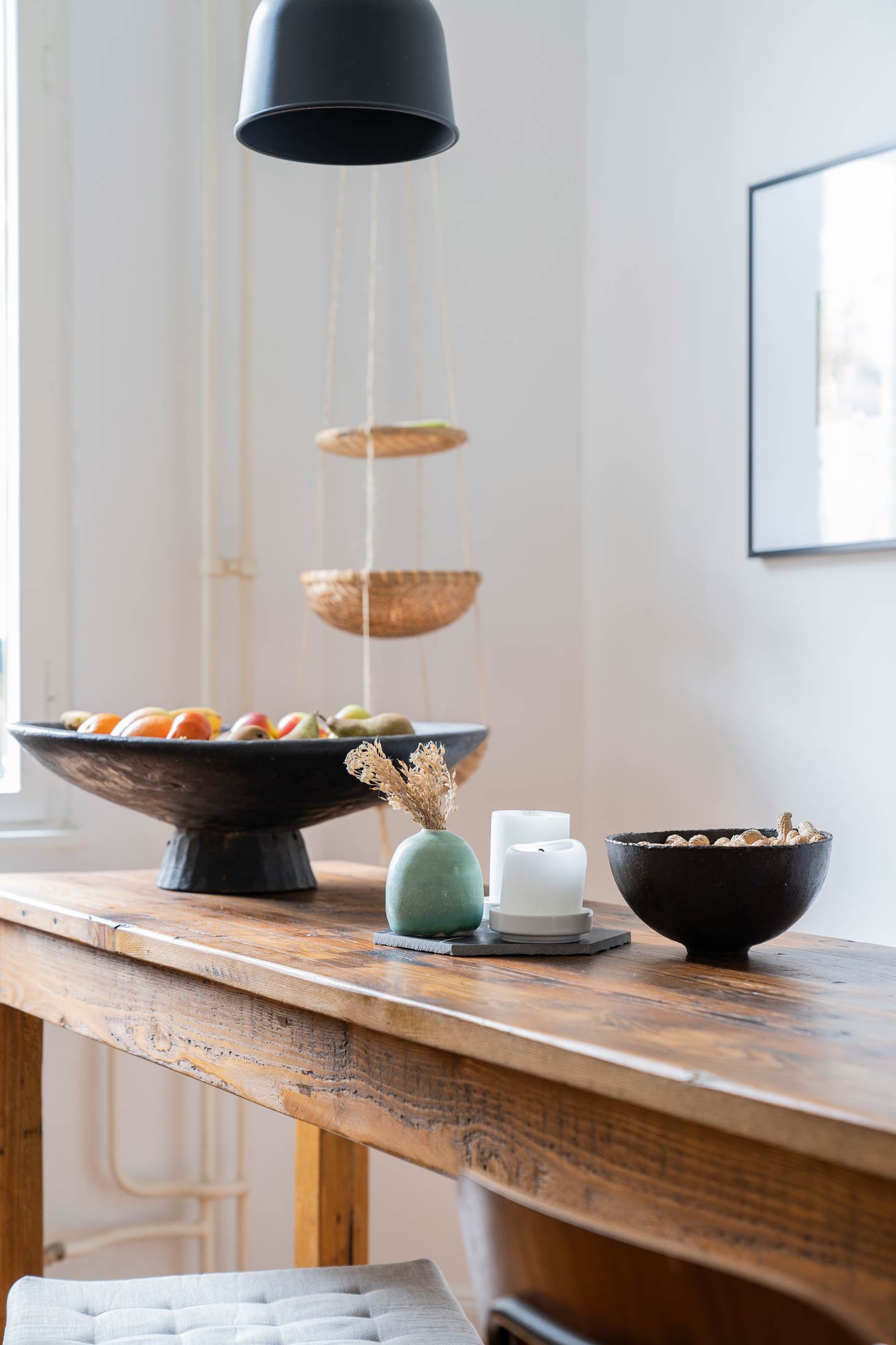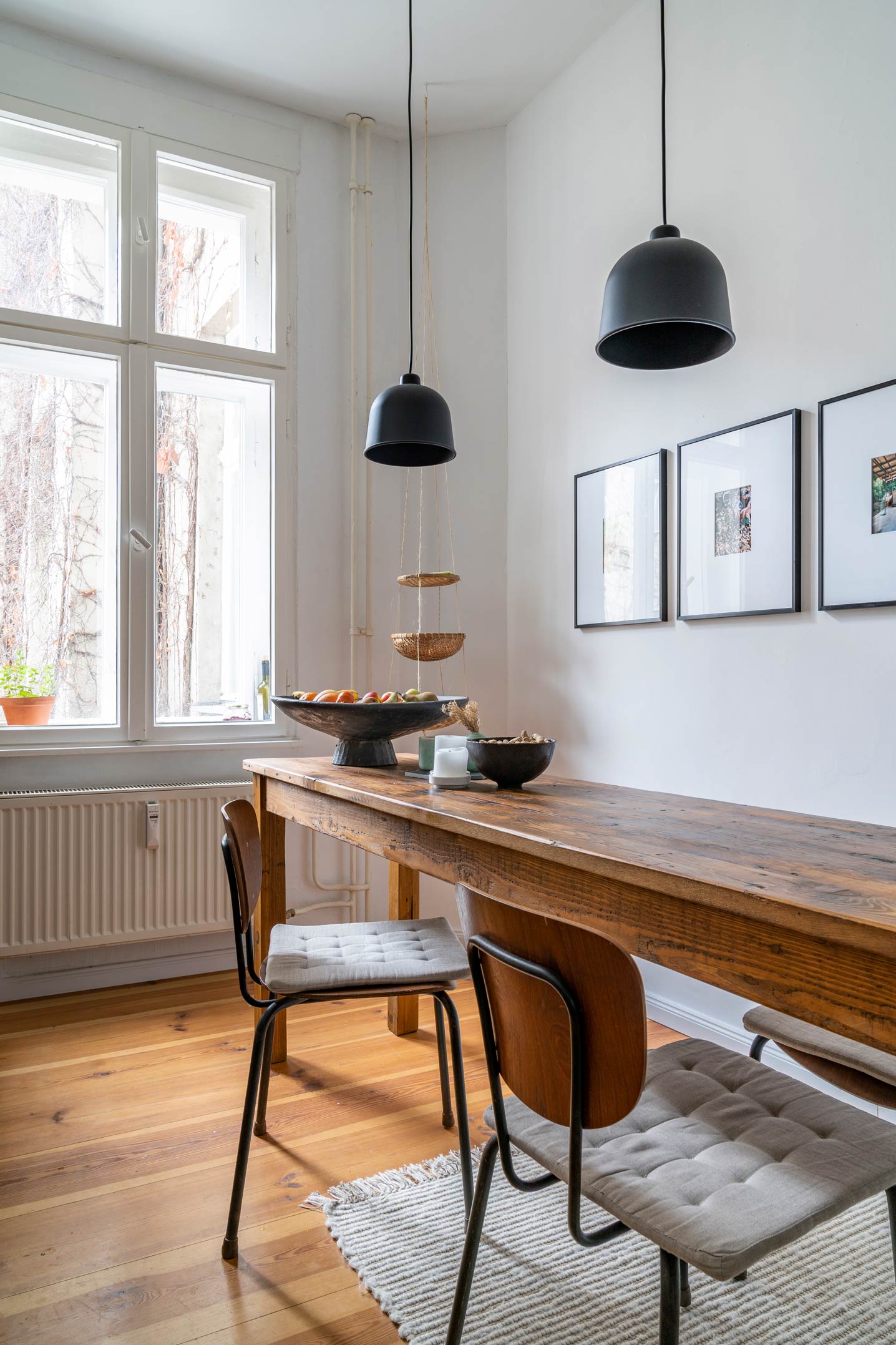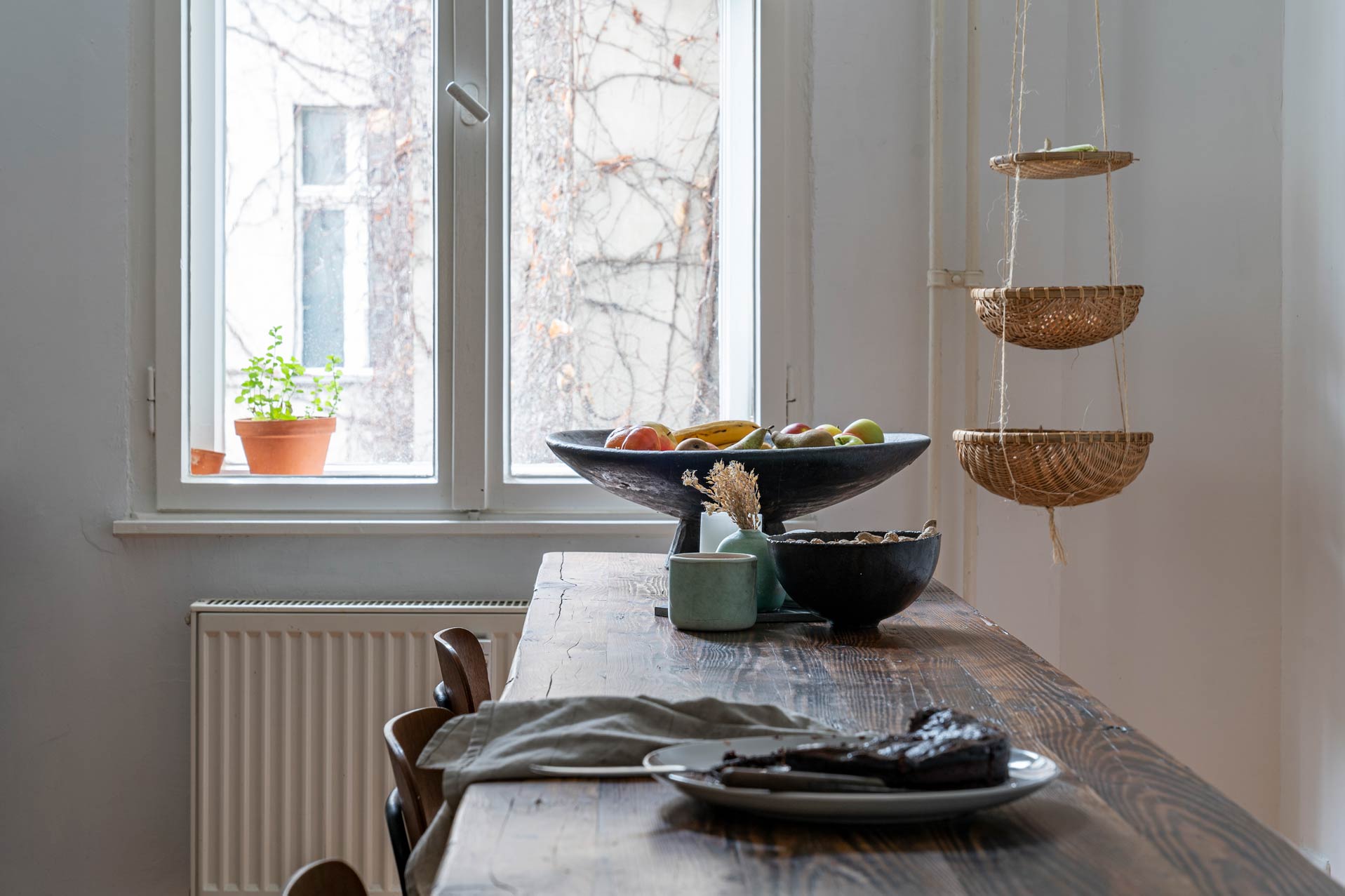 How long did it take to make your idea into a product and business? Tell us about the timeline from conception to launch.
Dana: "I started with the first prototypes in 2015. About a year later I met Pia and together we developed the brand. At that time Pia and I were still looking for happy cows in Portugal. When we met Nina we decided together to build the whole supply chain in Germany."
Pia: "It was a long and organic process, not very linear. It became more serious when we founded Leit & Held in the beginning of 2019. We celebrated our launch last September at LOK6, so 9 Months after the official start. Like a pregnancy!"
Nina: "I've built leather supply chains in other projects and teamed up with Pia and Dana to build one in Germany as well. Due to my know-how, it went much faster than before–but still very long if compared to conventional brands. We take the term 'slow fashion' literally."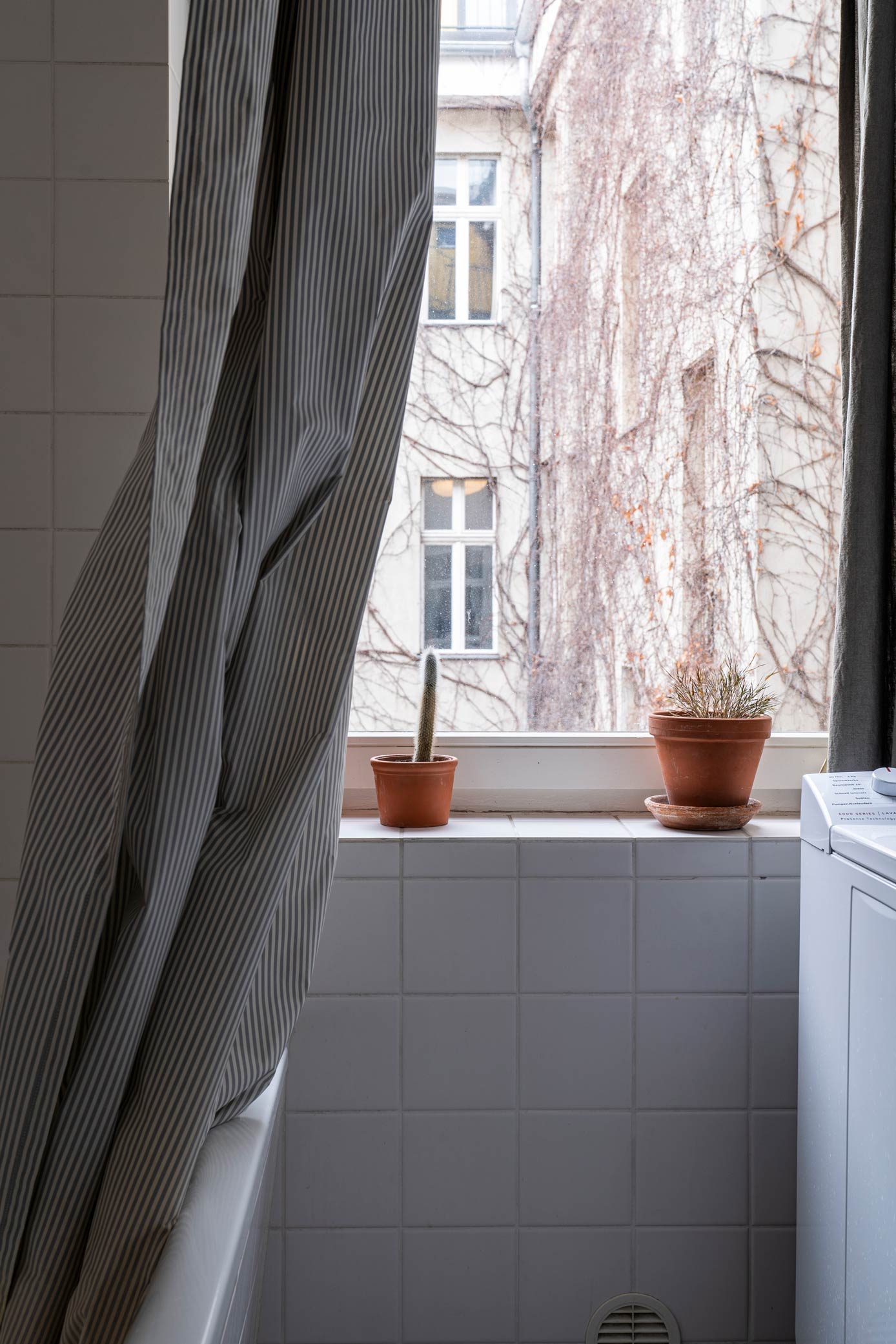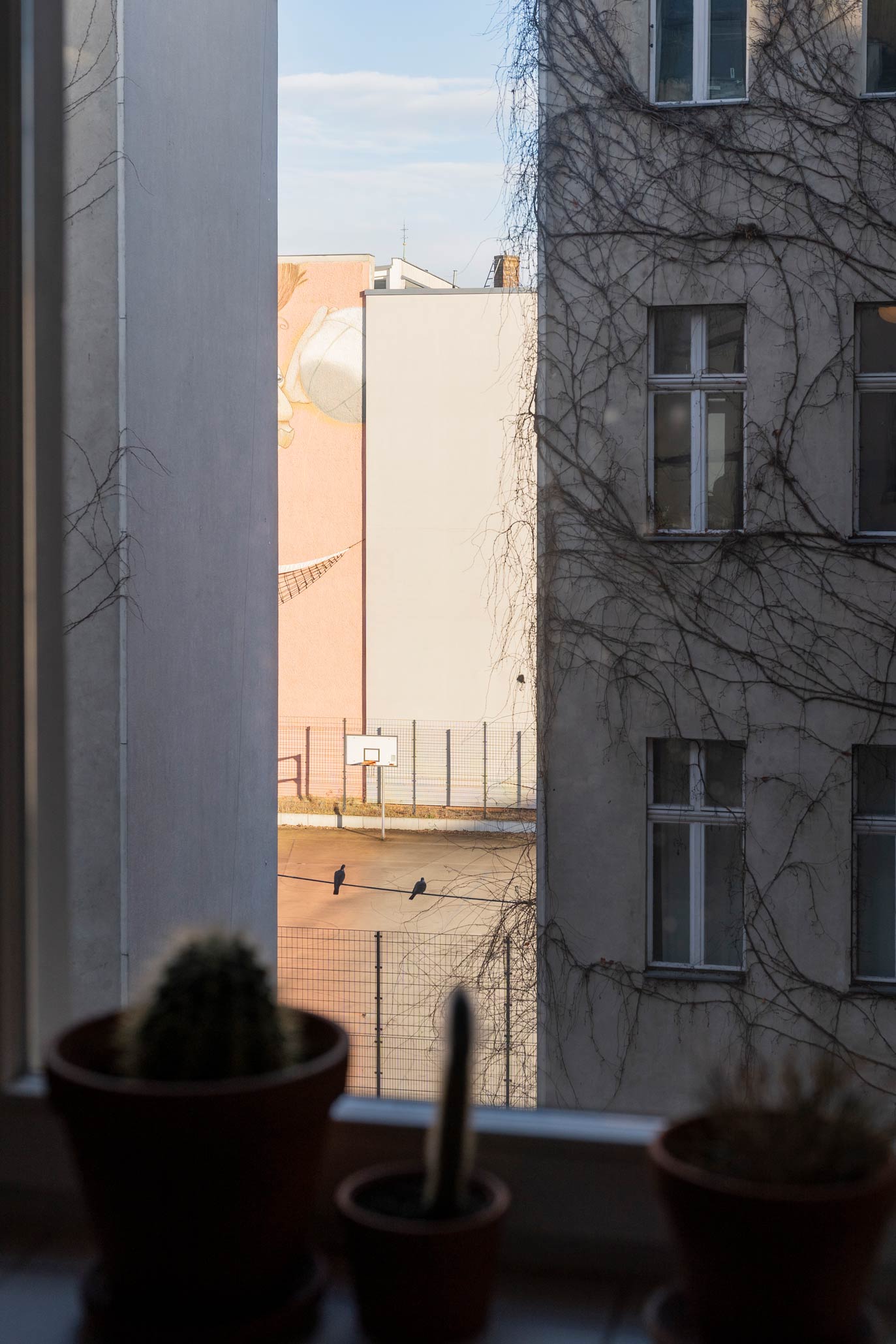 Where are your products made? Was this difficult to coordinate or set up?
Dana: "Our cows live on green pastures near Bodensee in Southern Germany. Not far from there is the slaughterhouse "Fairfleisch". All animals come from certified farmers, who guarantee an appropriate animal husbandry. Our tannery is only a few kilometres away. The hides are processed into products in Solingen in a small family business. It was a very long process to establish the production in Germany. Since Nina is based in Zurich, she can visit the producers regularly. I go to Solingen and make sure that the production is going well. "
Pia: "It's definitely not that easy nowadays to find (good) manufacturers in Germany–as most businesses prefer cheaper and more profitable productions in China etc."
Nina: "Our entire supply chain is located in Germany. The short distances between the companies and the short distances also to our cities make coordination relatively easy. It was more difficult at the beginning to get an overview of how this whole industry works and also to find partners who are willing to rethink processes."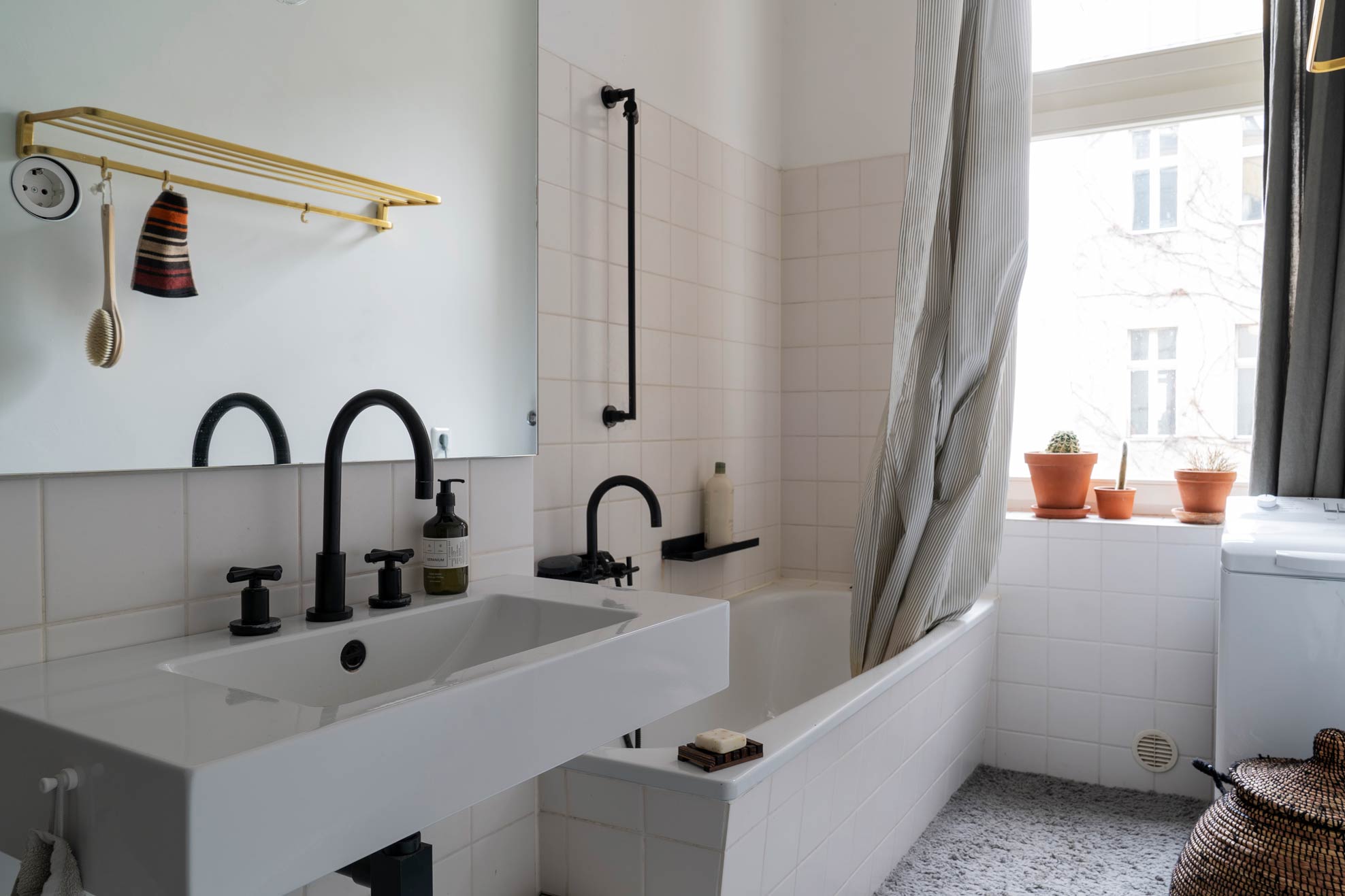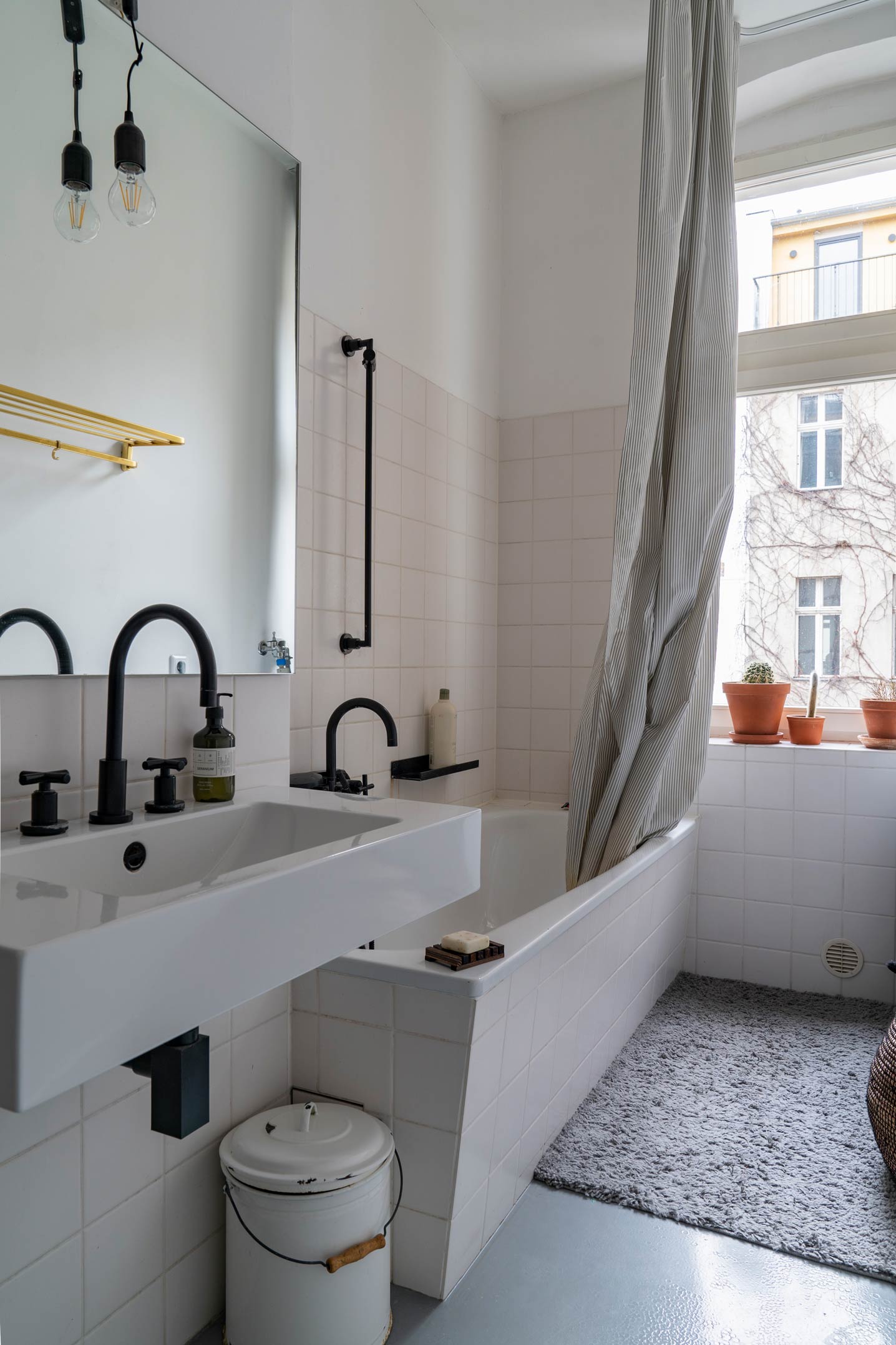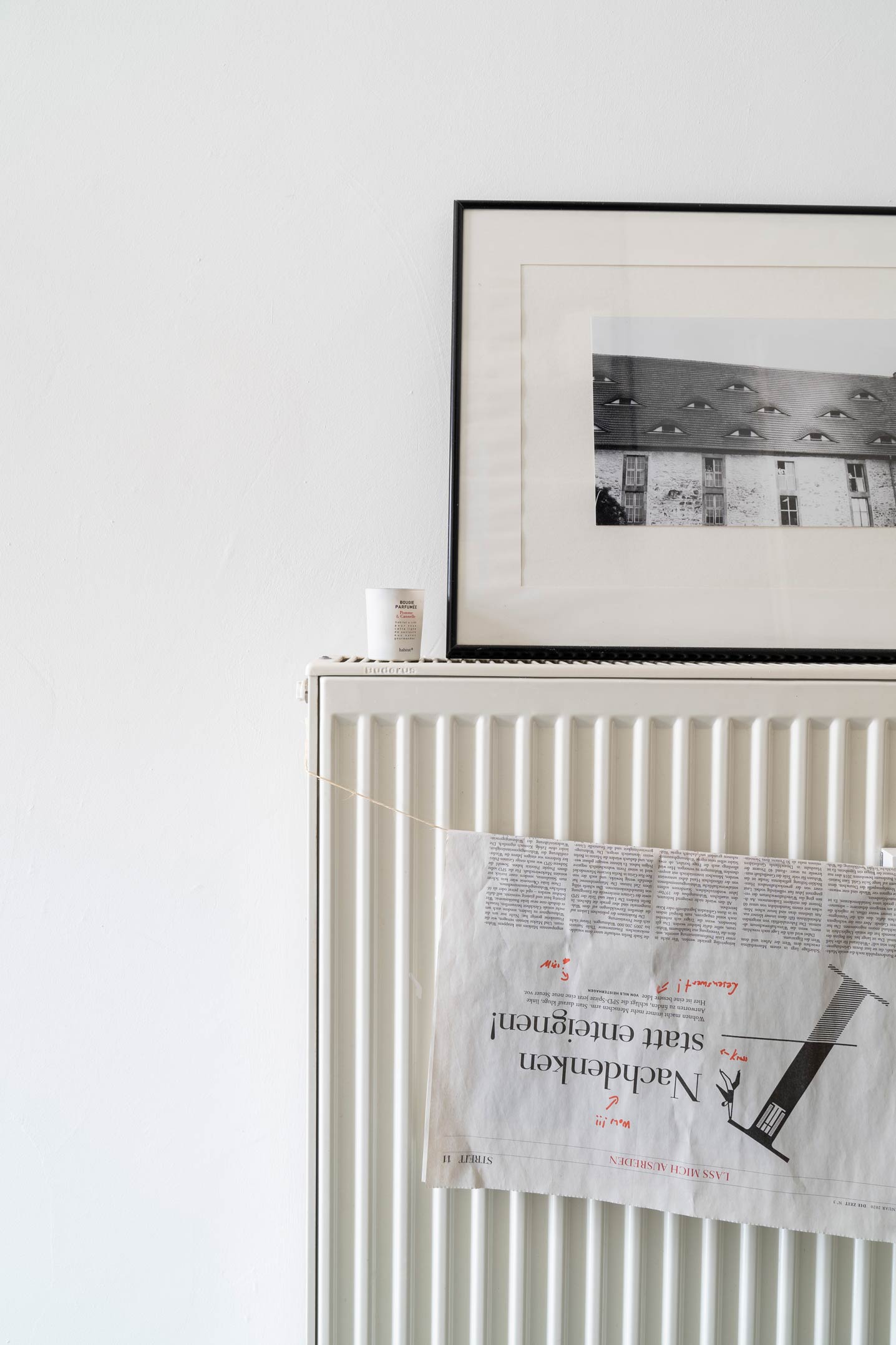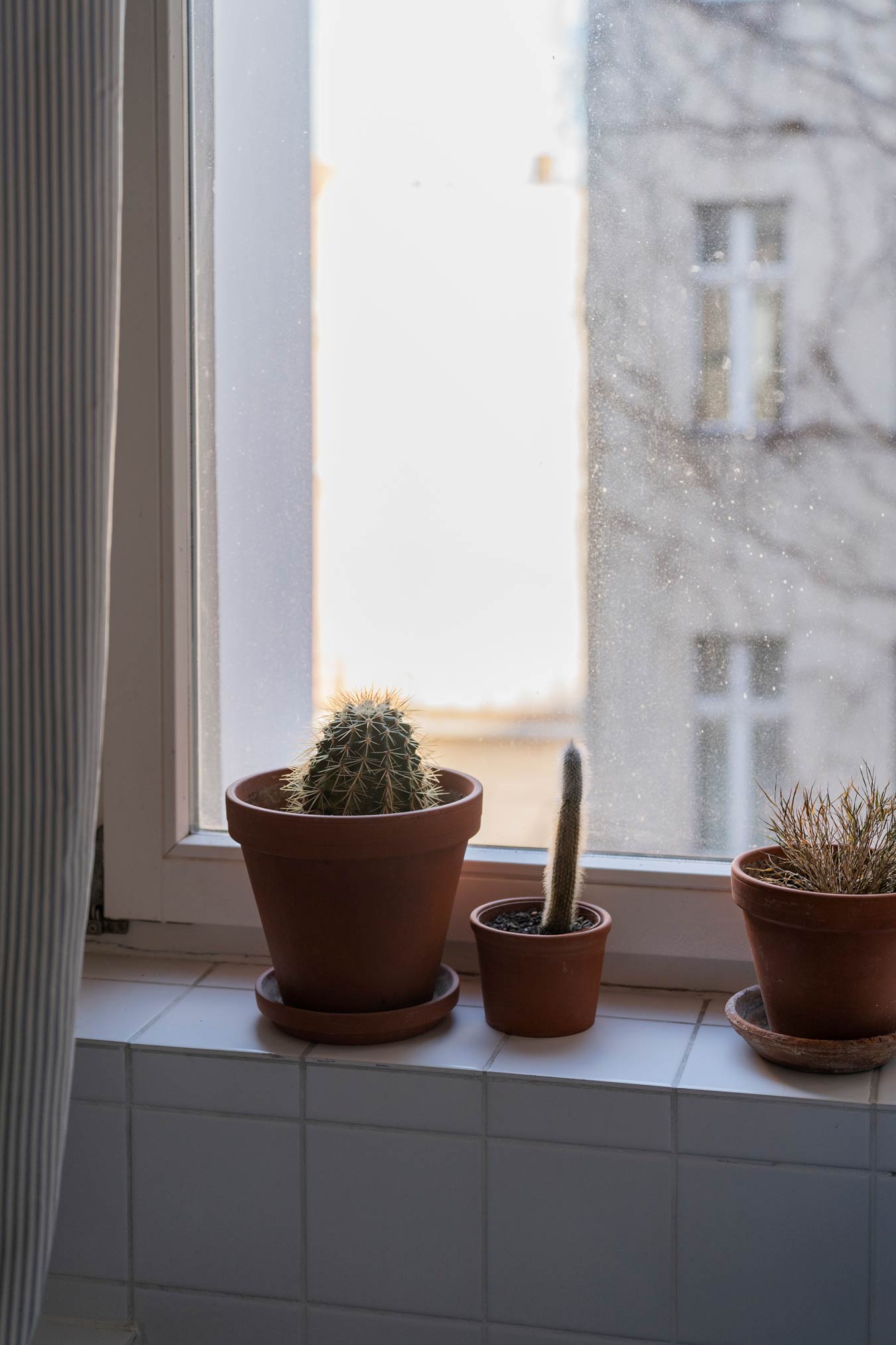 What's been the hardest or biggest challenges you faced?
Pia: "As this started as a passion project the brand Leit & Held is quite personal for me and became a big part of my life. Growing with it, it was and is hard to learn to think more like a business person, which is very different from just focusing on the creation part. It goes against my nature, to tell people to consume… But I guess its part being an entrepreneur."
Dana: "It was the endurance that you have to show when building your own brand. To go on for so many years and still keep on doing it has challenged me a lot–as I'm always full of ideas"
Nina: "I find it most difficult to maintain our team spirit due to the great distance."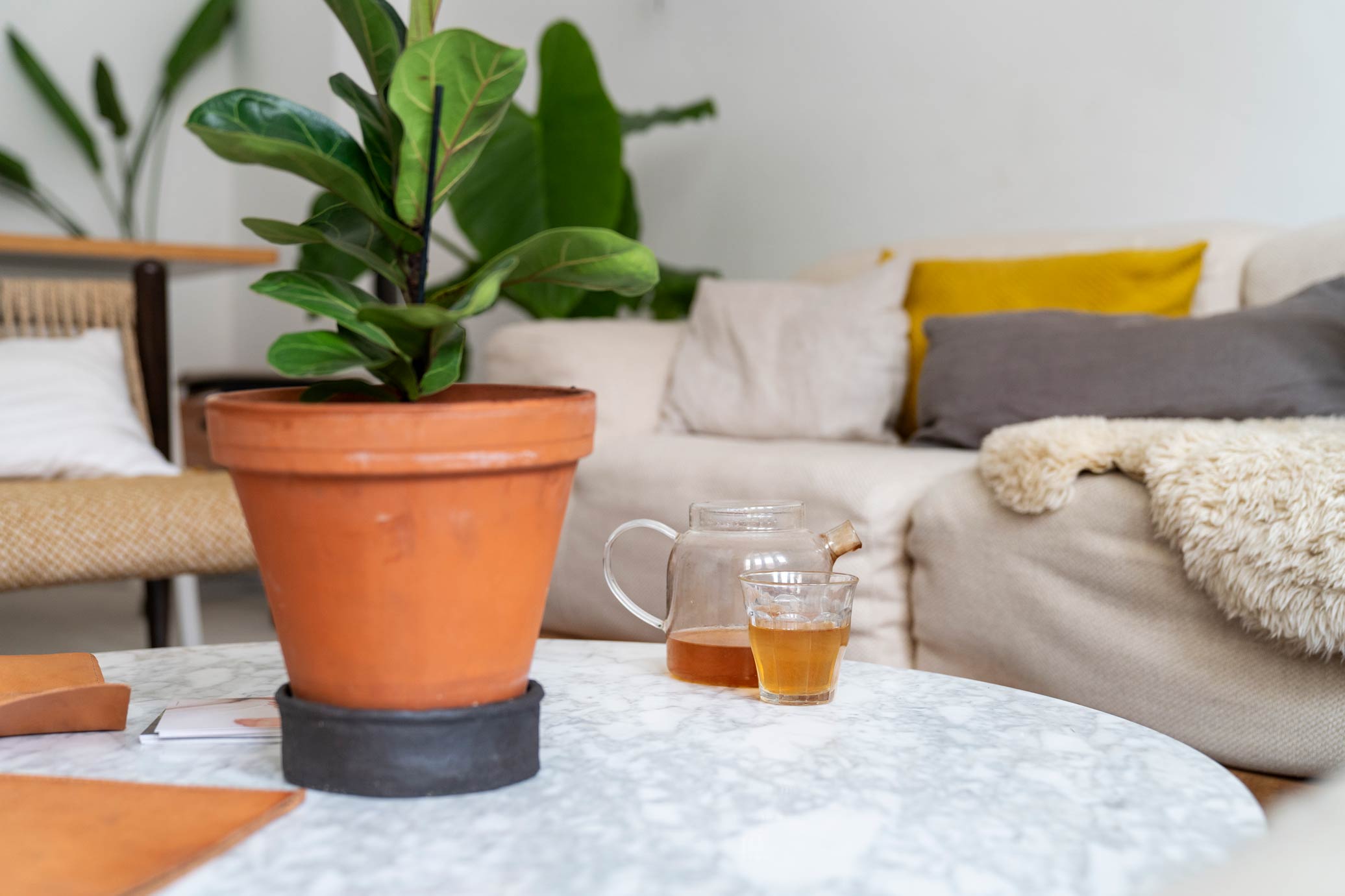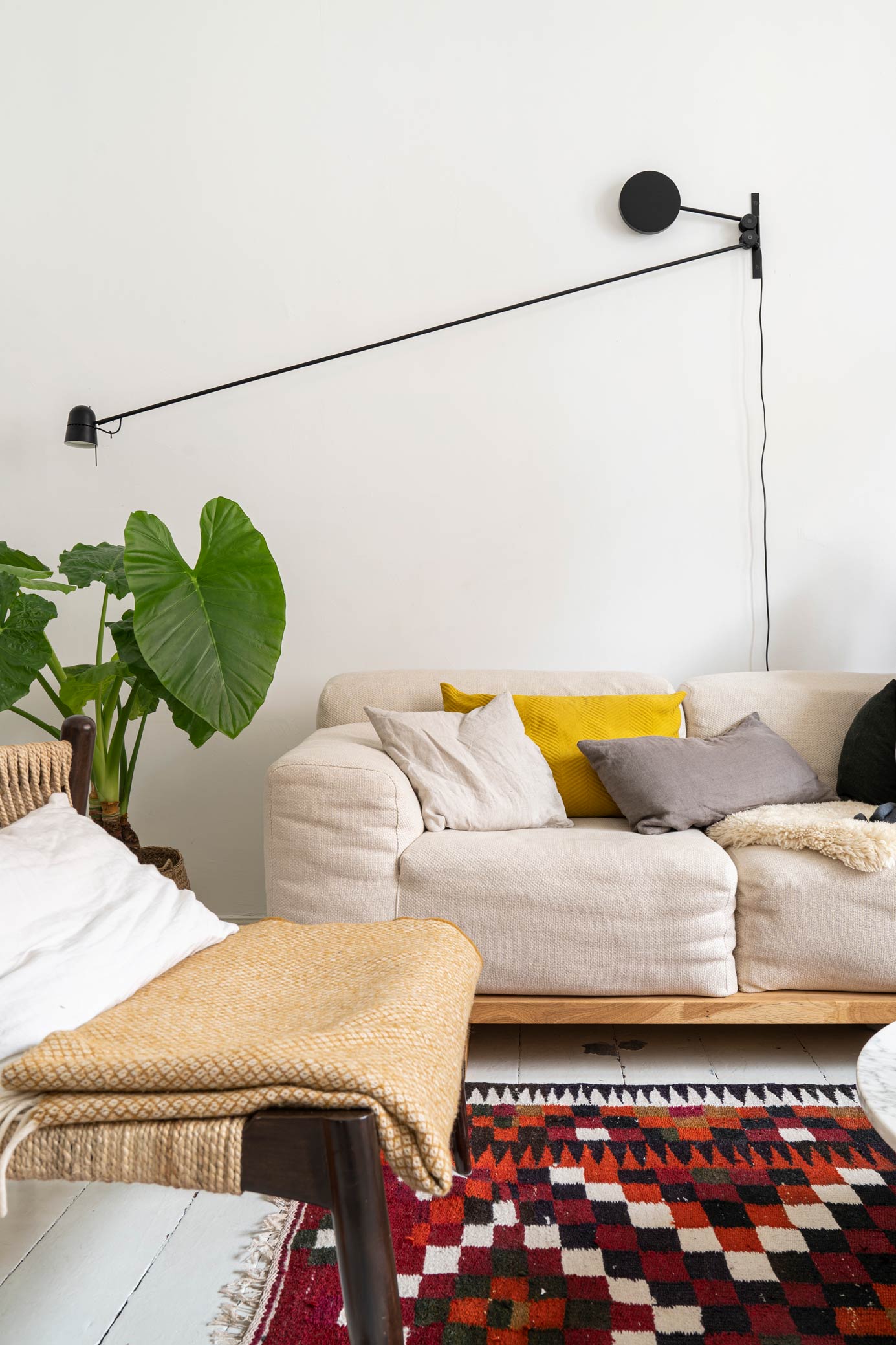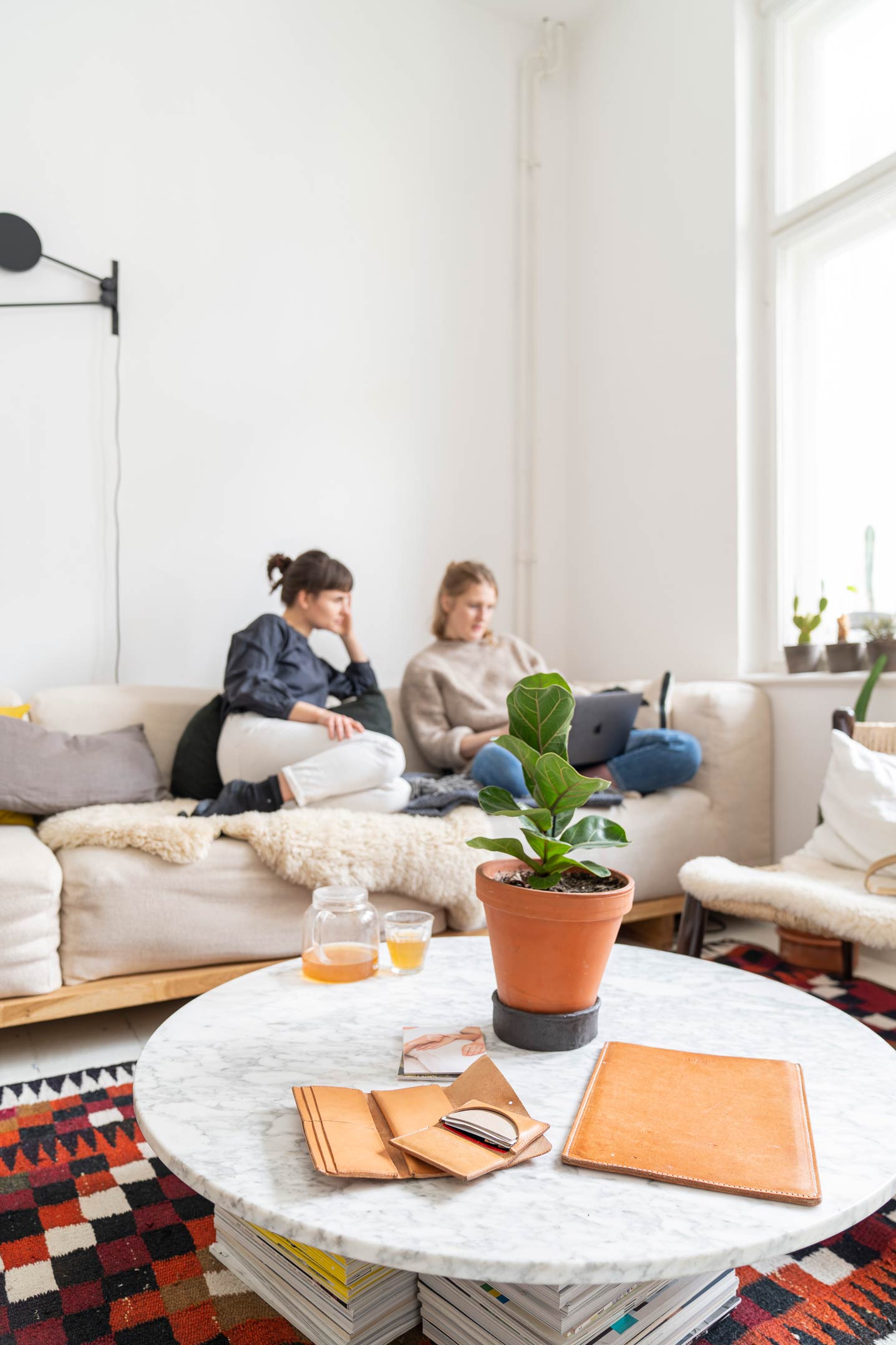 What has been the most rewarding part of the process so far? Any memorable surprises?
Pia: "The incredible flow with which this project has evolved from day one. I feel like we have always met the right people at the right time. And all the positive feedback so far for what we do and how we do it. "
Dana: "The fact that we received the support from Investitionsbank Berlin gave me great motivation. To see that others also believe in the concept has motivated us all.
Nina: "The many good feedbacks about Leit & Held and our project, our vision and our courage have definitely motivated me the most. And of course it was a great honour for me to be interviewed by the biggest magazine in the leather industry, ILM ;-)."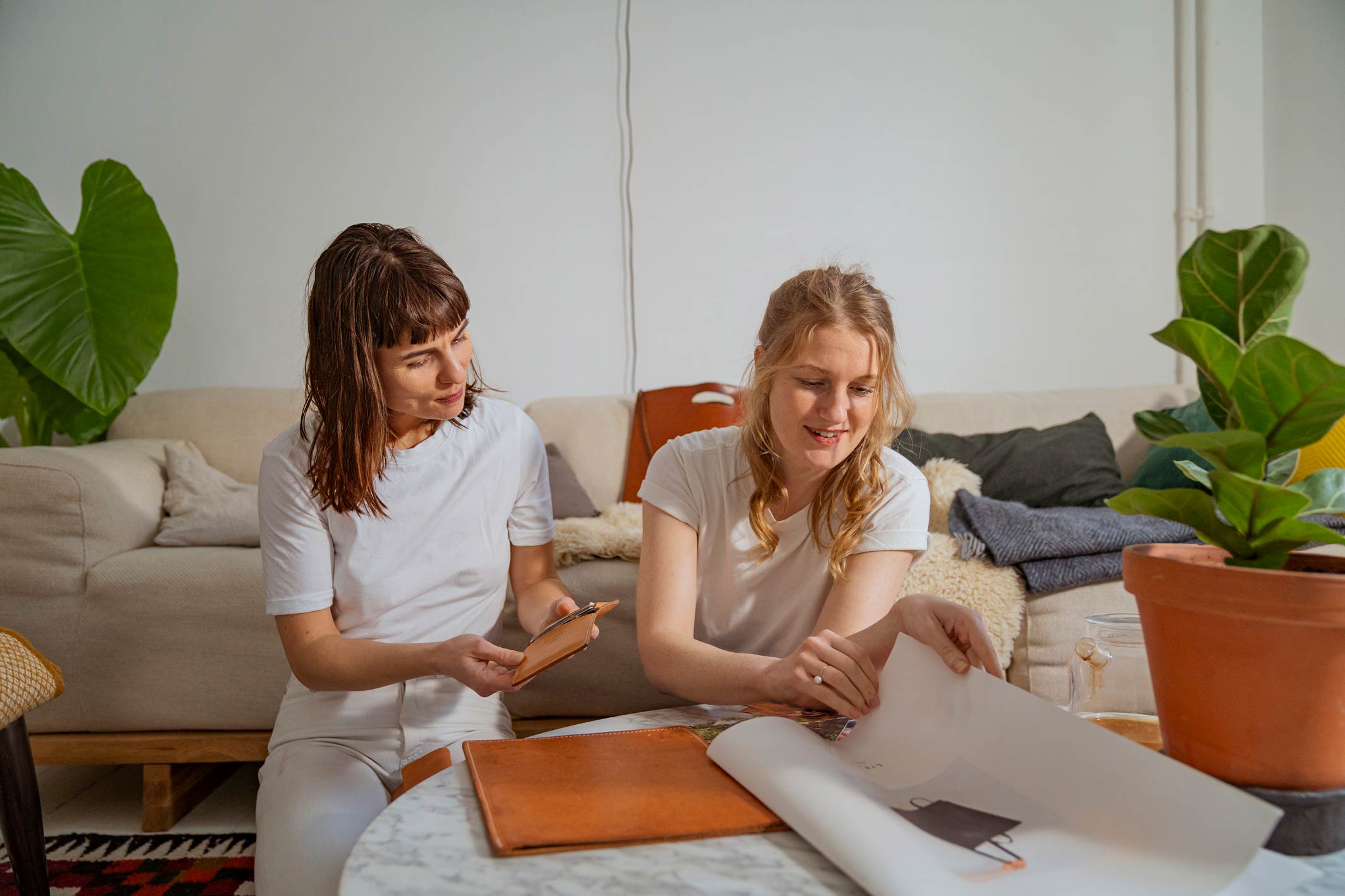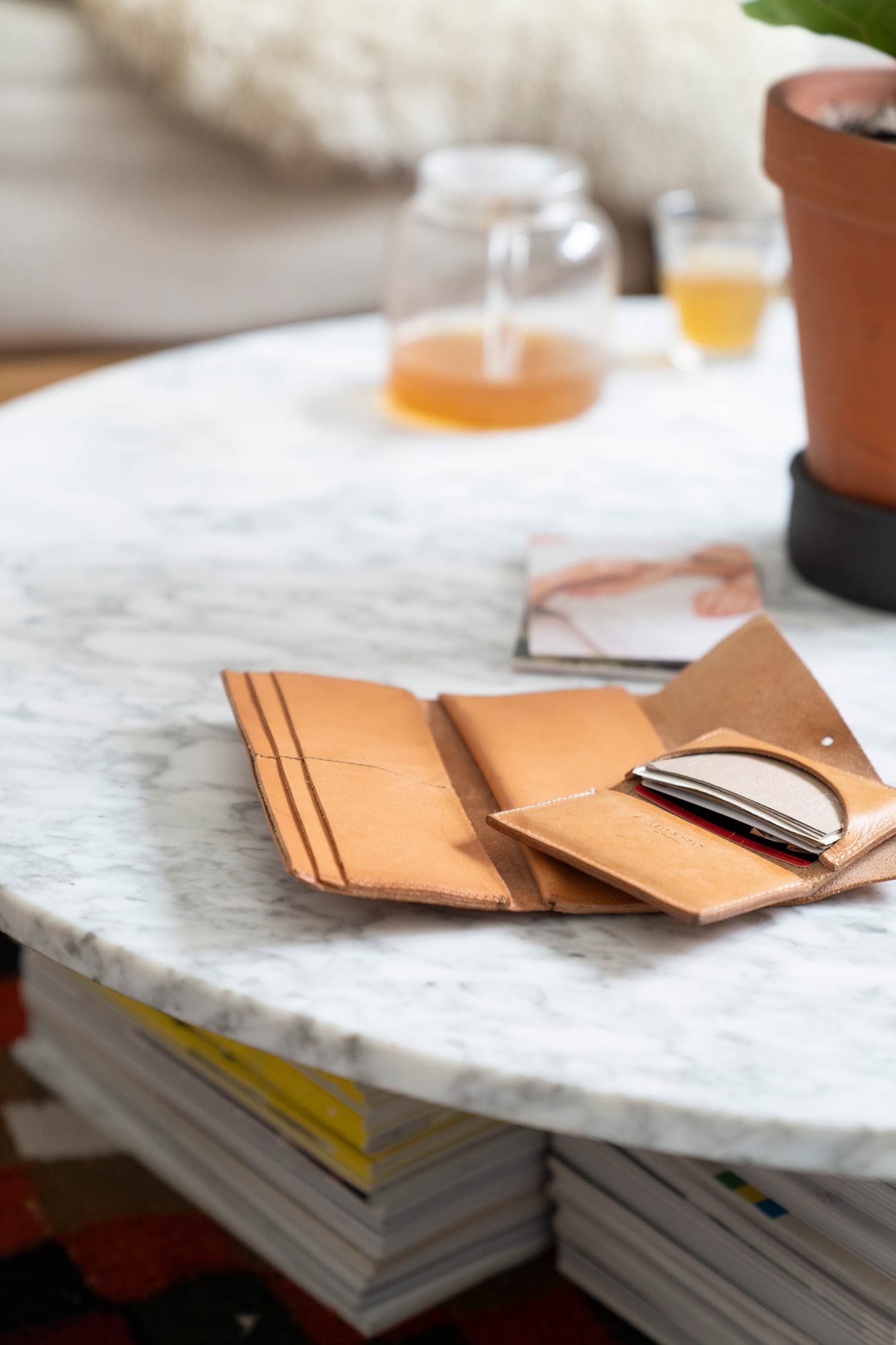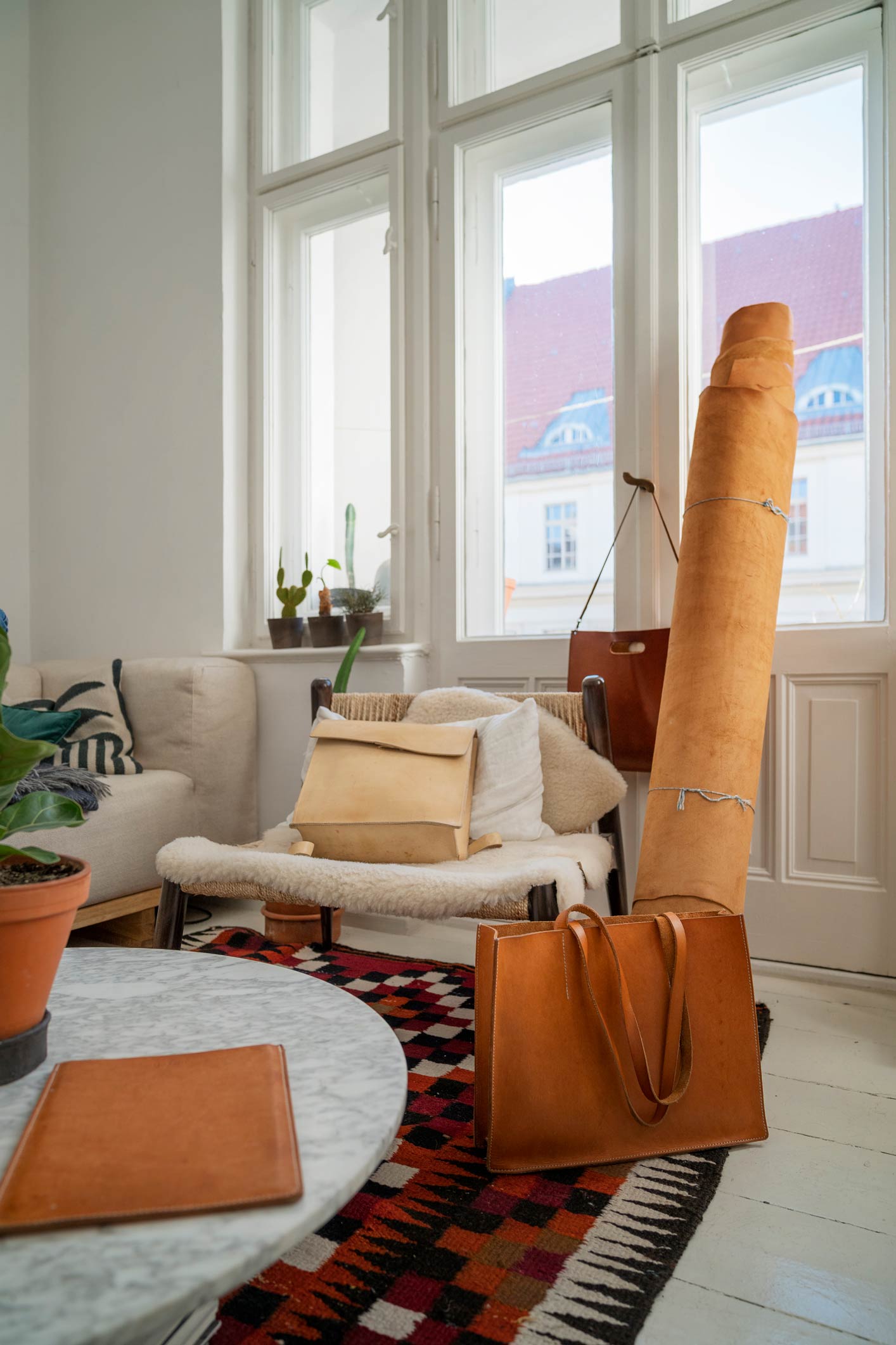 What are your big future goals?
Pia: "Creating more supply chains for beautiful products from other natural materials (like linen, wool etc). Collaboration: We want other brands, especially bigger labels to use our materials to change something in the fashion industry. Inspire a more mindful consumption"
Dana: "We plan to make collections with other natural materials that are available in our region. The goal is to manufacture products from it in Germany or Europe."
Nina: "We would like to make our supply chain and our knowledge available to others and I would be very happy to be able to implement many co-operations in the future. Leather can be used not only to make bags and accessories, but also furniture and other interior objects, shoes, clothing, toys and much more."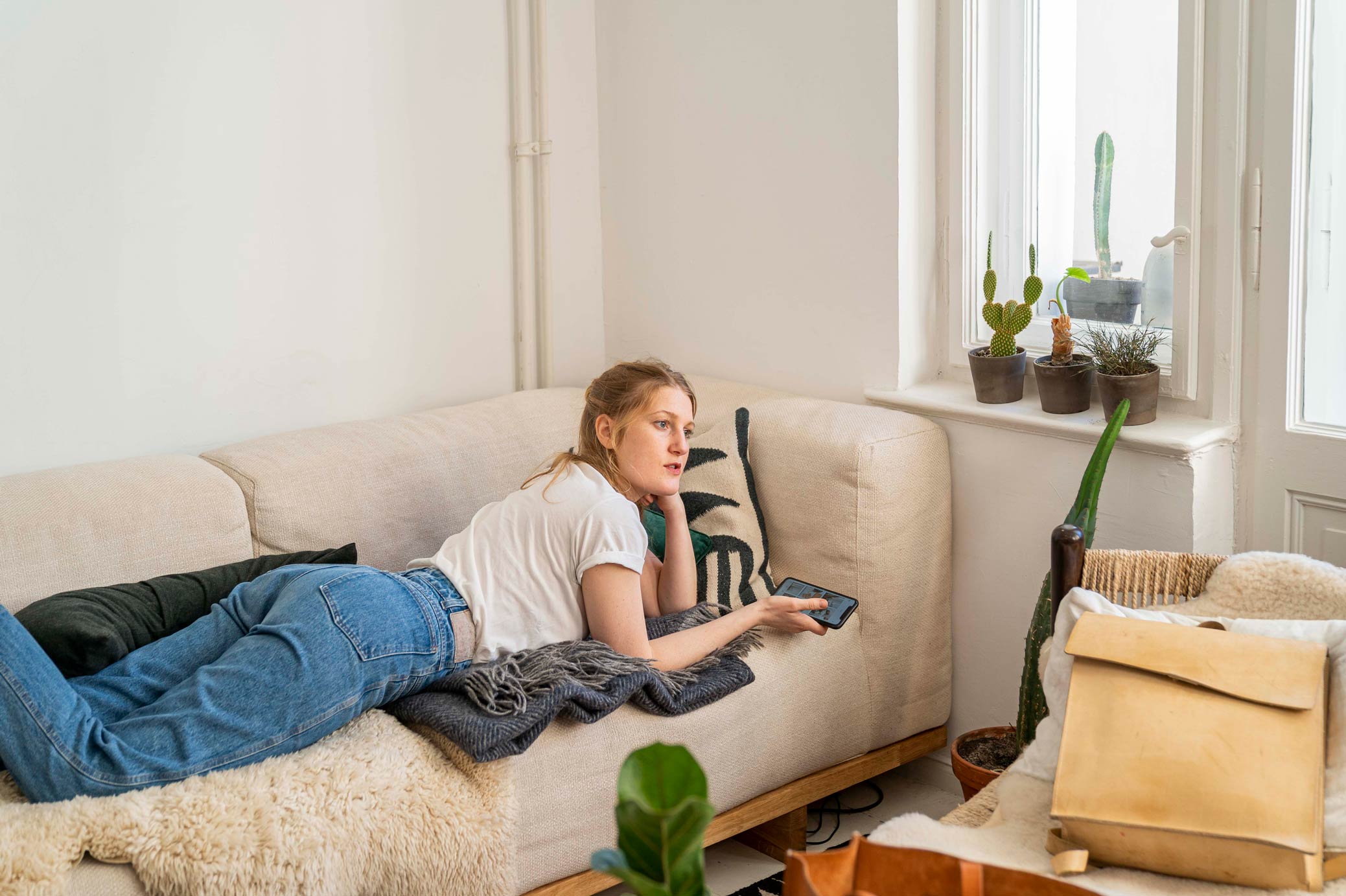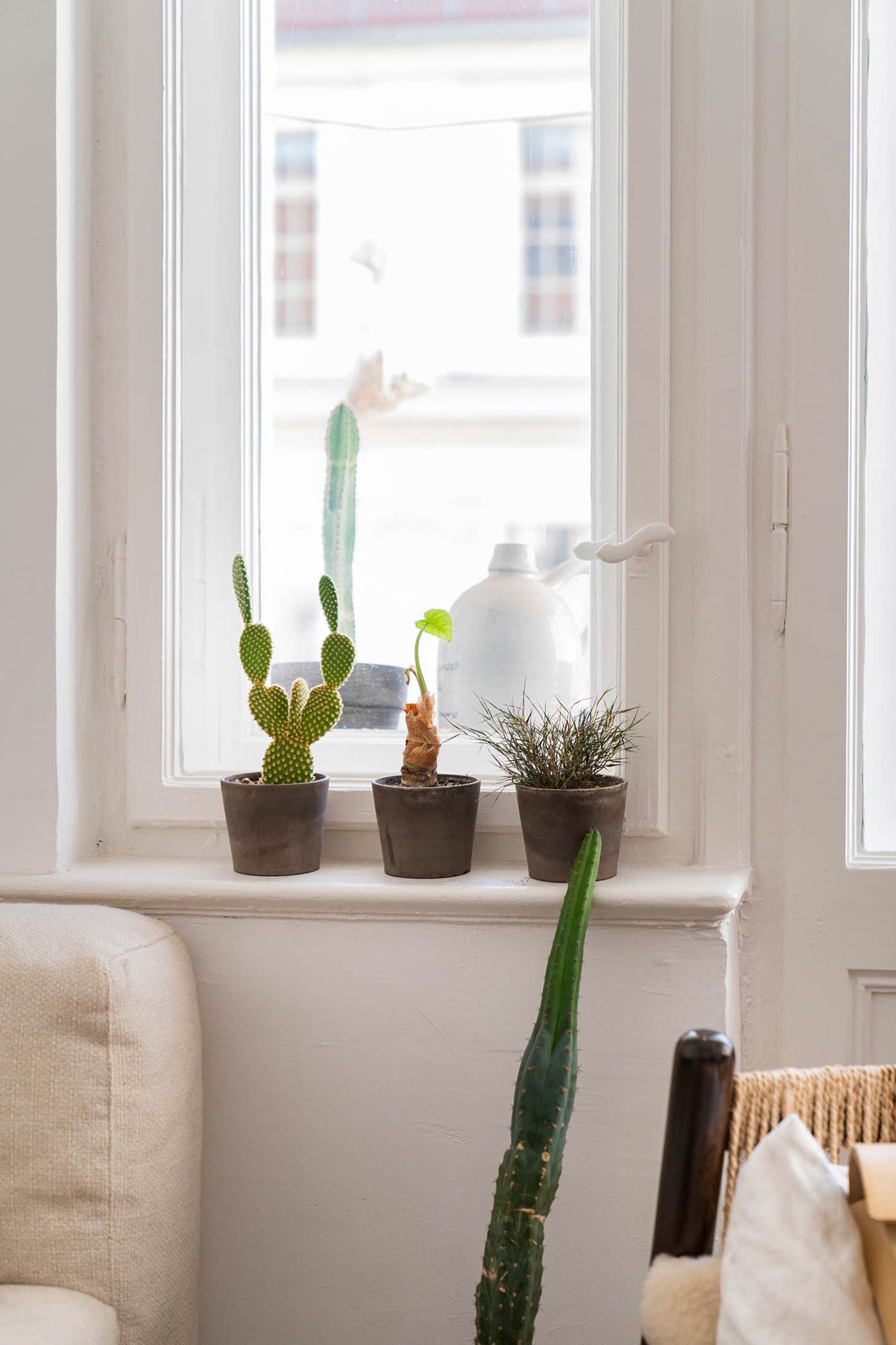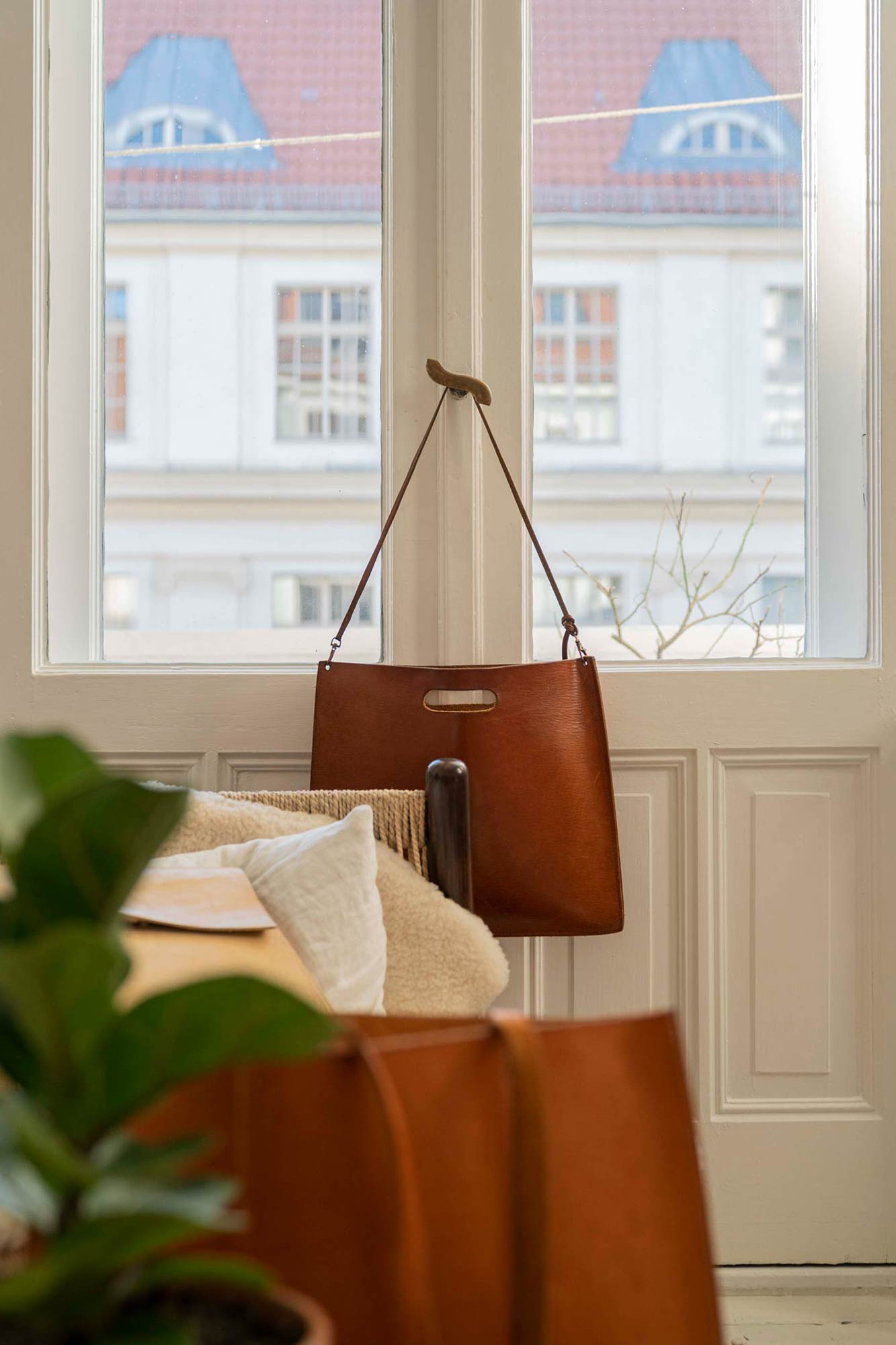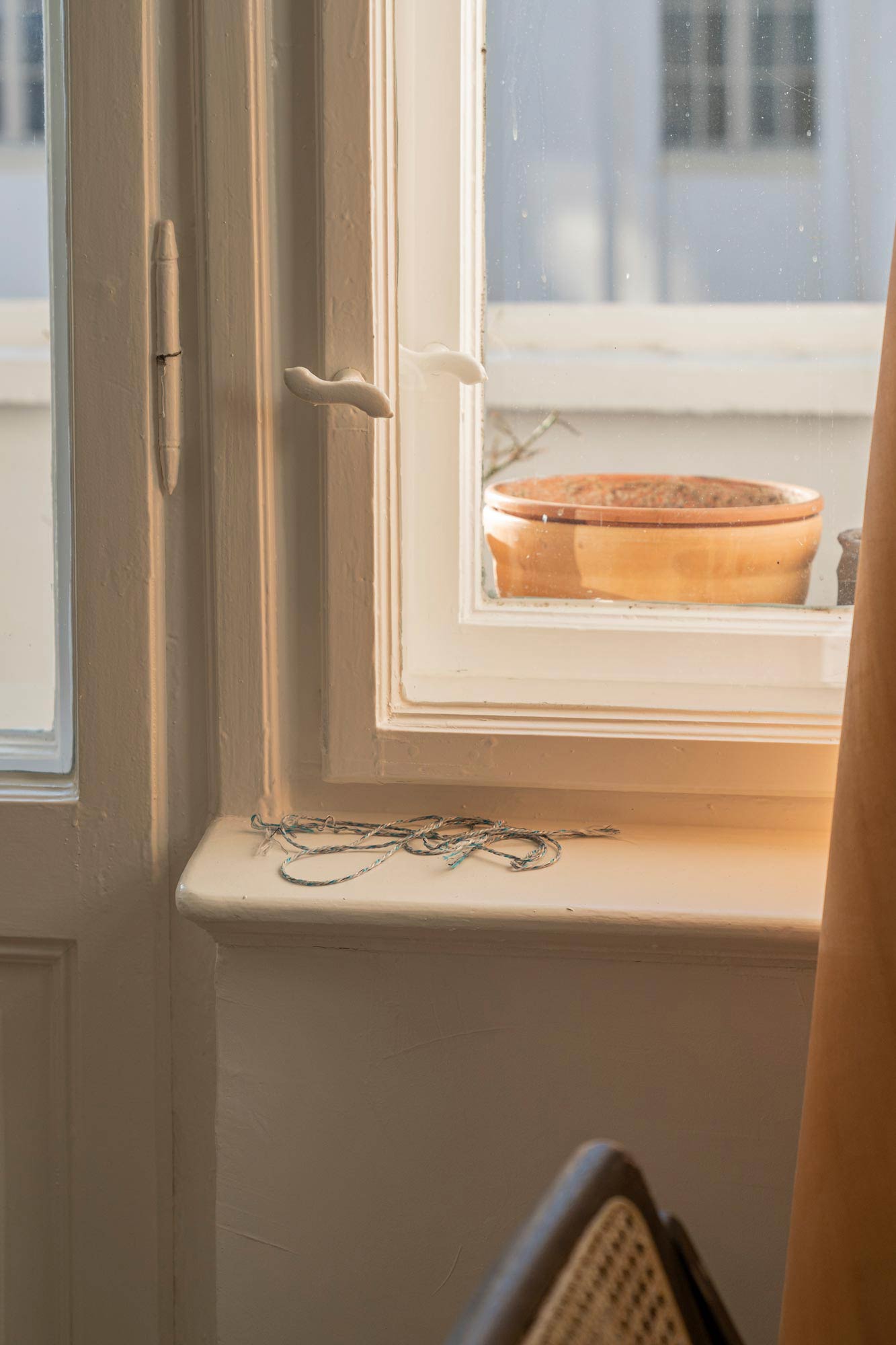 What does sustainability mean to you as founders and how do you bring it into your business practice?
Pia: "Longevity. Creating goods that last forever (quality-wise but also because of their simplicity) so that people give it to their children and grandchildren one day. Reflection and awareness for our next generations and our planet, contributing to it. Finding moderation. Finding your own center."
Dana: "In every decision we make about what is more responsible to our world. For example, we decided not to use magnetic buttons on the backpack, but instead we used snap fasteners. They last longer and are produced in a more environmentally friendly way. Sometimes this topic is annoying because all decisions are made more slowly, but when you look back you are proud to have made a lot of good decisions."
Nina: "Thoroughly examining every step of a supply chain and making the best possible decisions in terms of a solution that is as natural as possible but also durable. Unfortunately, it wasn't the cotton thread that won the race, but a mixture of cotton and polyester, as this thread simply lasts the longest. The footprint may be slightly higher immediately after production, but when you look at the lifespan of our products, it is much lower."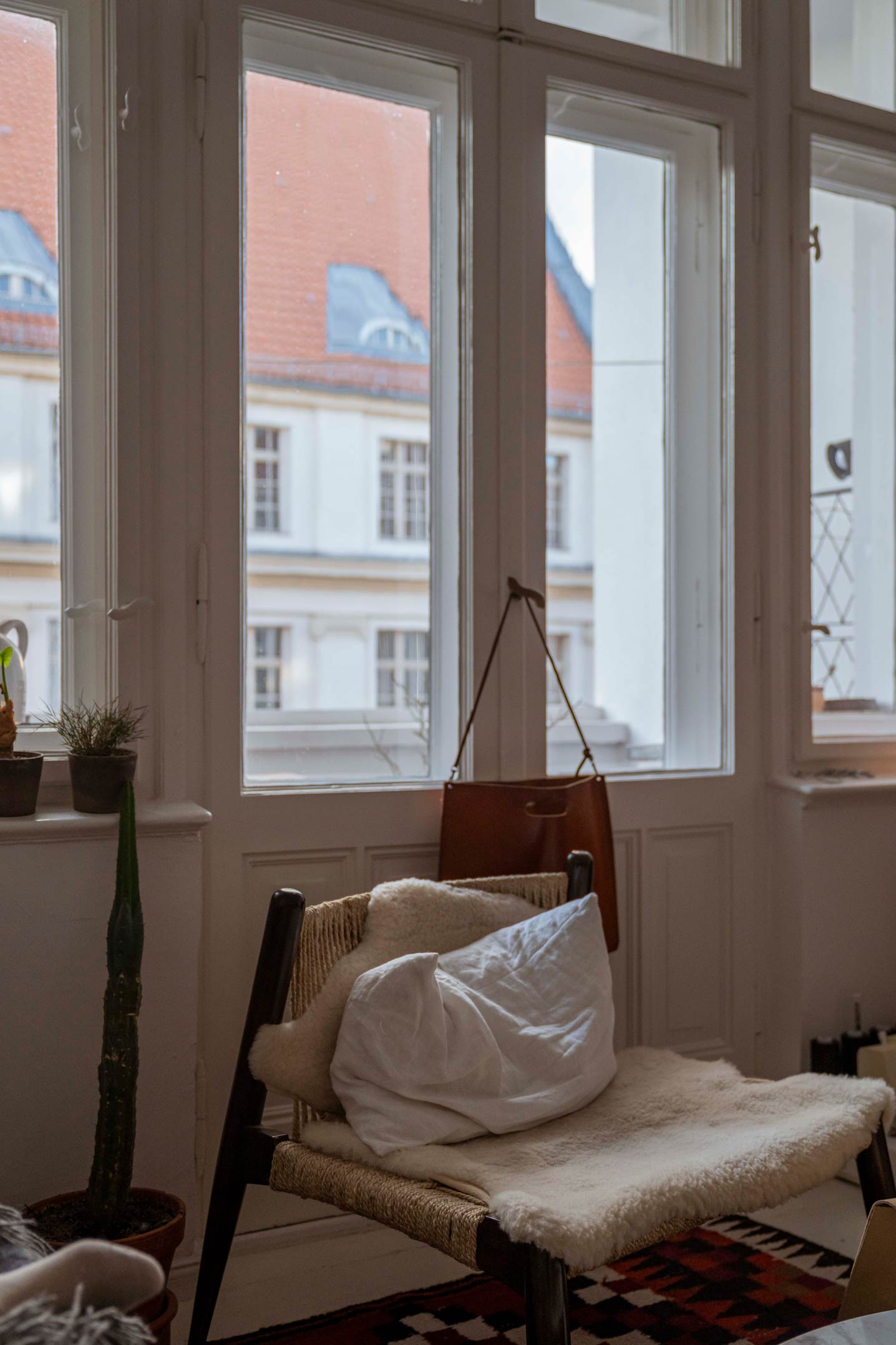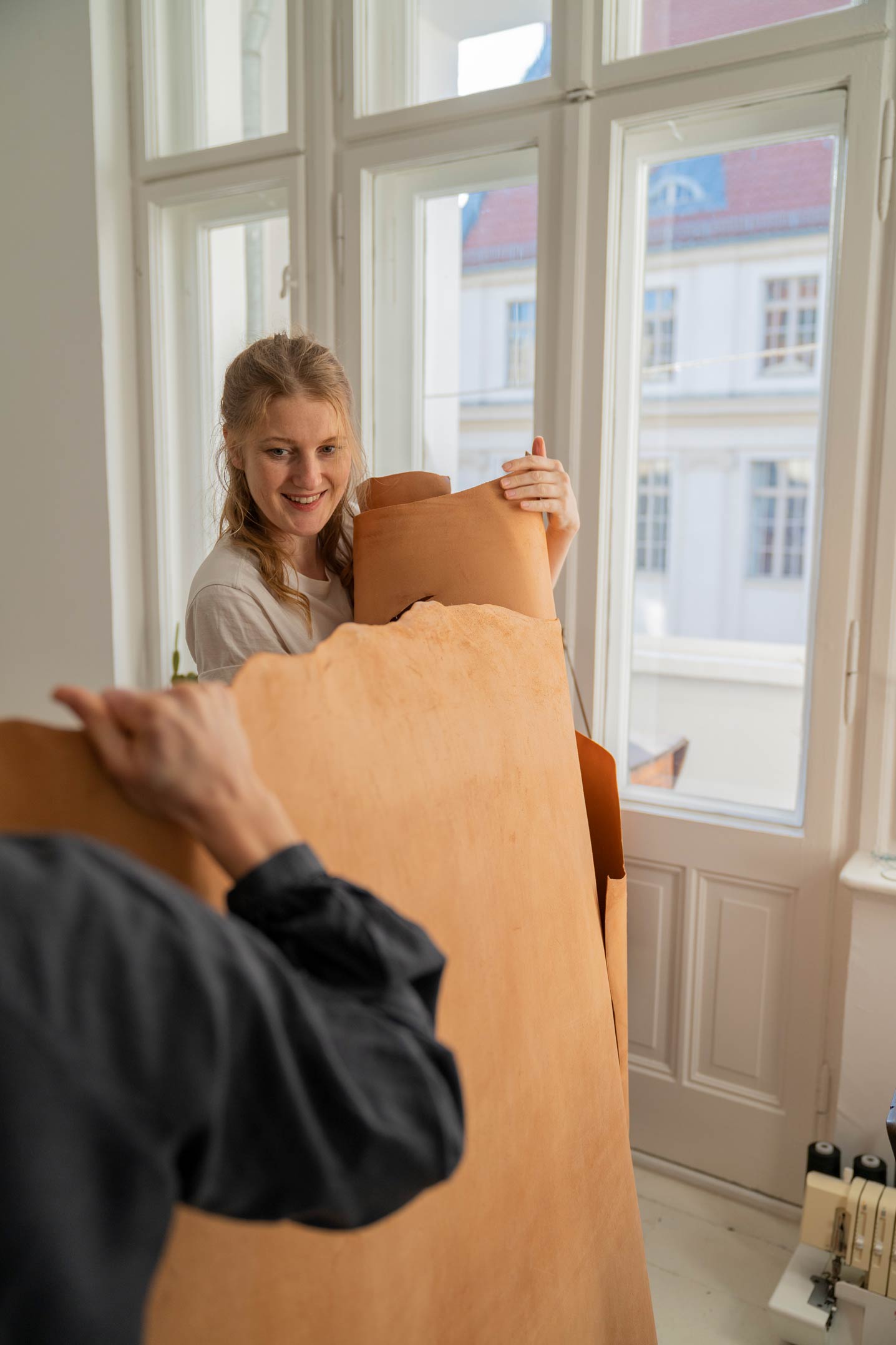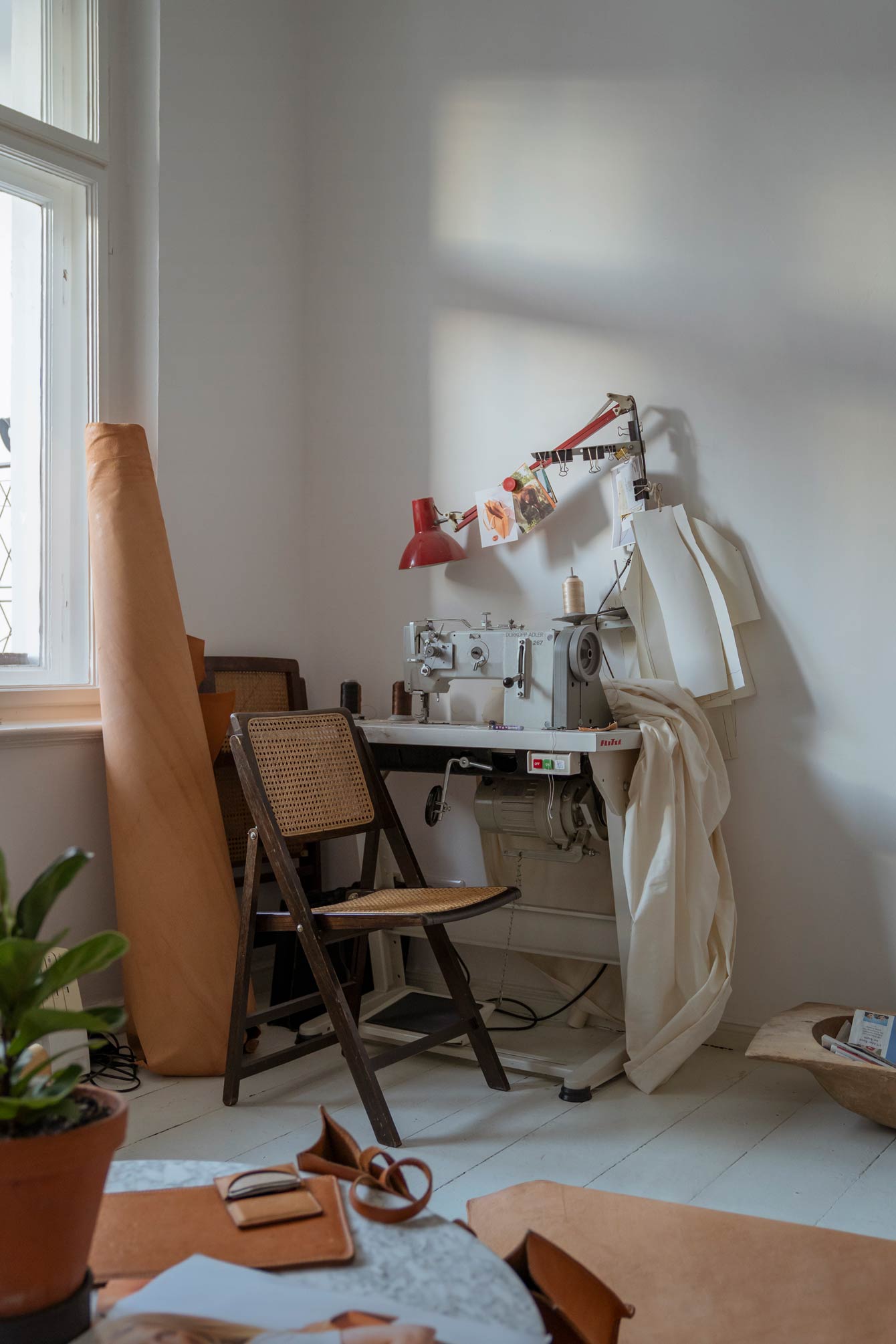 In what way does it make running a business harder and where can the industry improve?
Pia: "It's challenging to combine our design standards with our expectations on sustainability. Also, people are so used to always have access to all products, in big amounts, immediately. We forgot how to be patient, slow down and wait for goods to be manufactured. It's important to create awareness for prices and costs for something you can carry your whole life with you."
Dana: "For us, good design is as important as sustainability. These two components may contradict each other and then decisions are not easy and therefore take more time. "
Nina: "I do a lot of research and I can't let myself be influenced too much by trends. The whole fashion industry still has a lot to learn.
At the moment many brands are focused on imitation leather under the term 'vegan', which is always associated with oil. In my opinion, that is not sustainable.
But I do understand this behaviour, because it's mostly out of ignorance. To support this with my know-how is a great pleasure."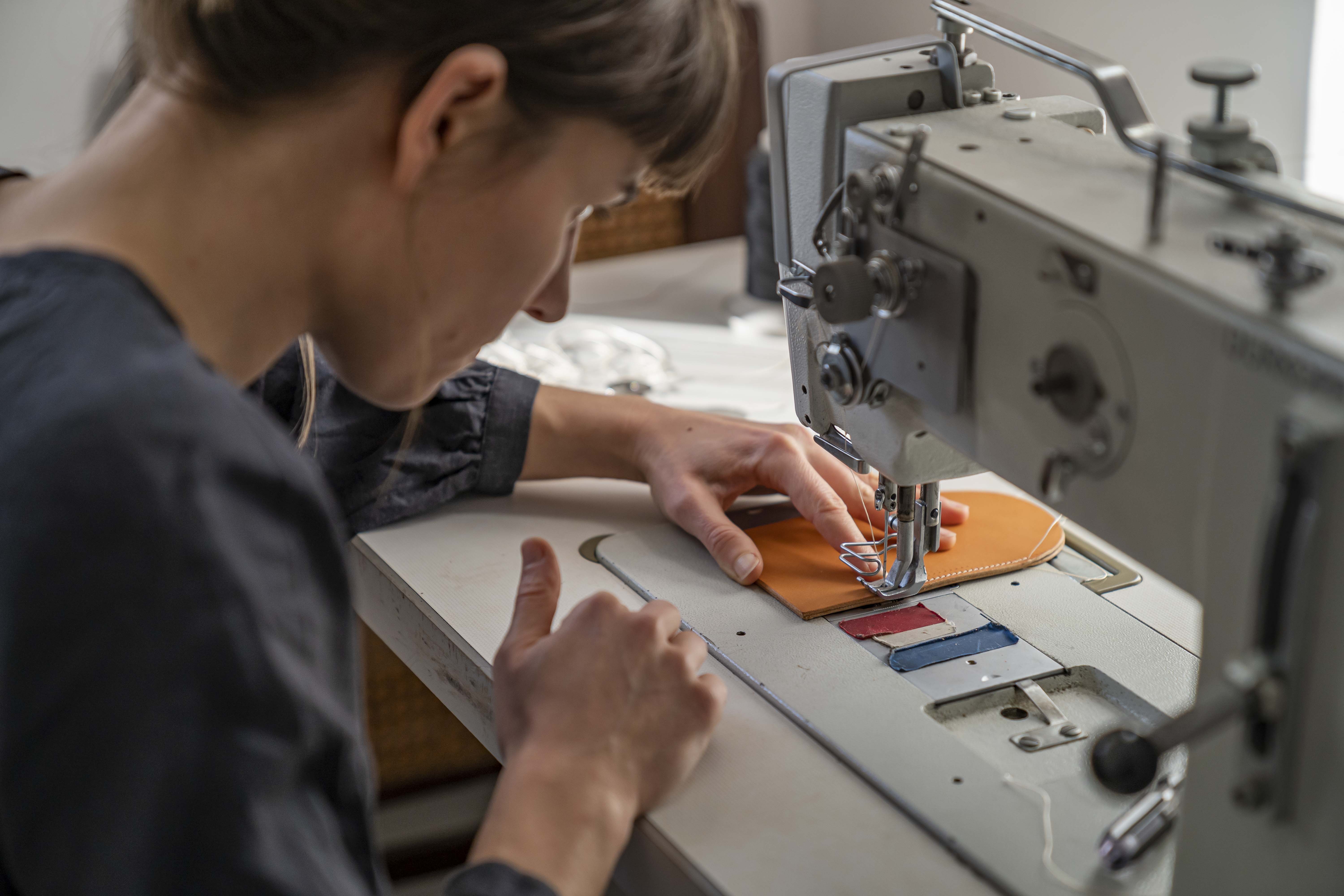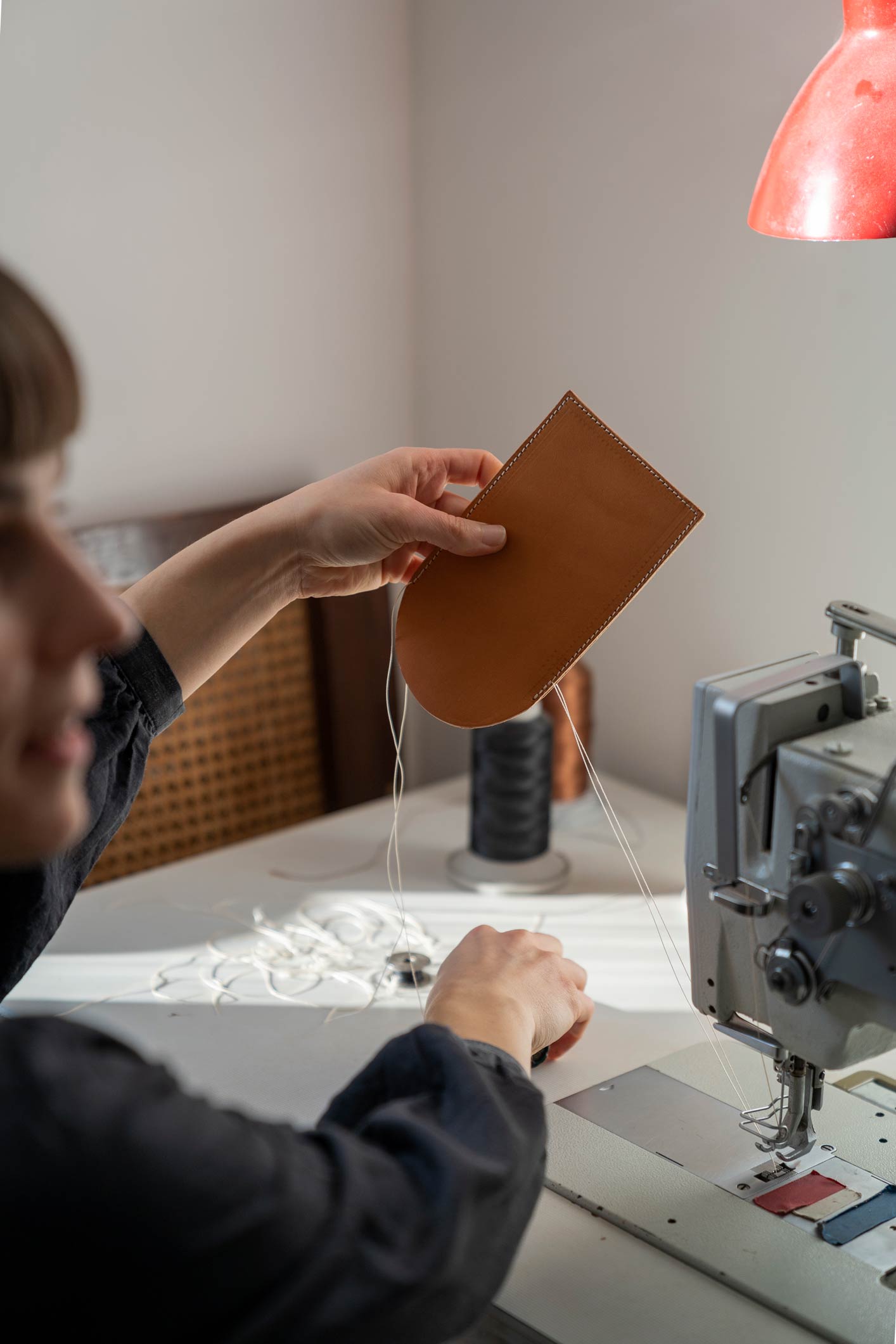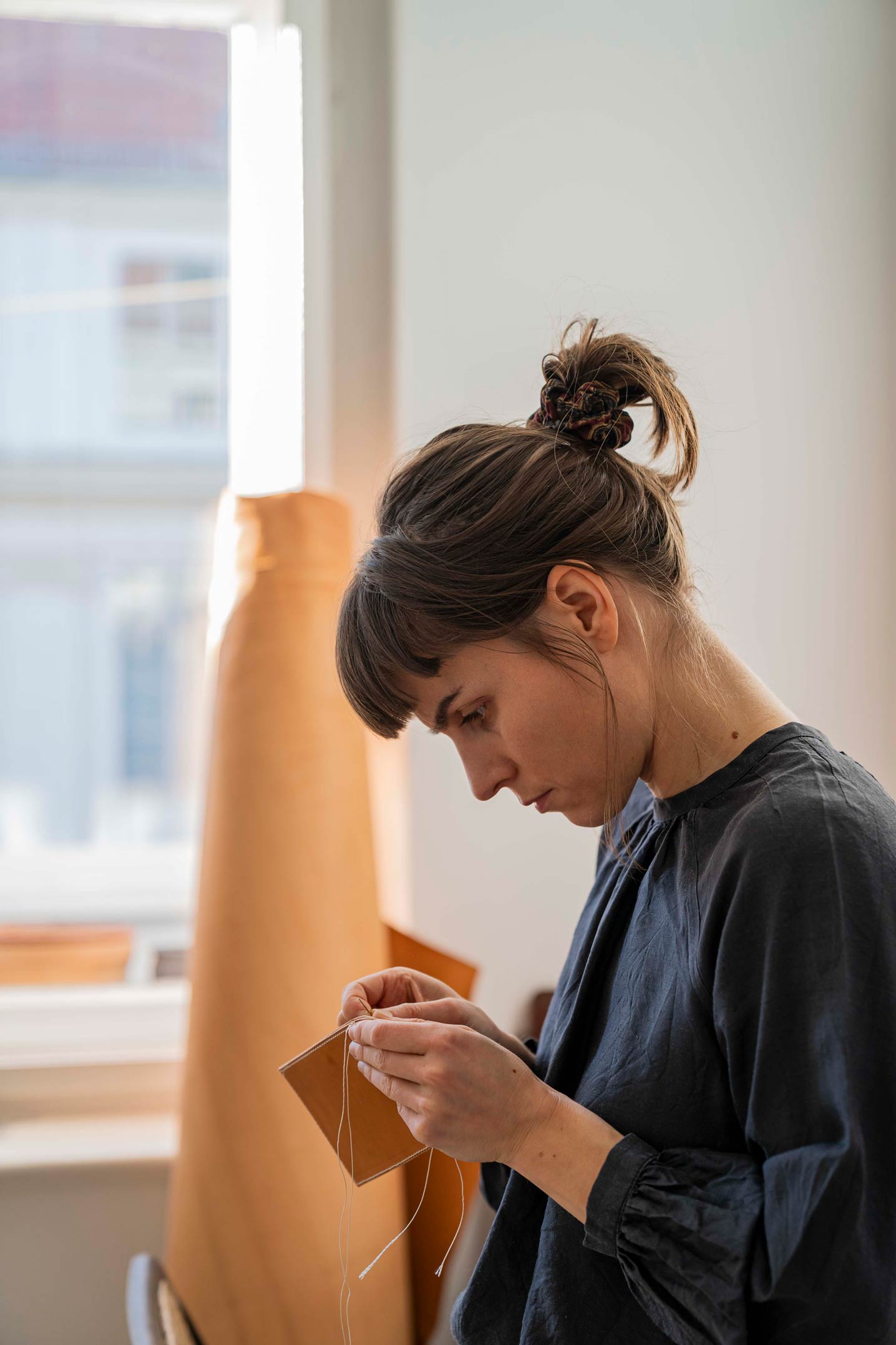 Which businesses inspire you? Do you have industry leaders that you like to learn from or that inspire you?
Dana: "Kaffeeform from Berlin. They have a small team and are a great example for me in teamwork. Besides, they have managed to become successful all by themselves, without big investors or backers. I admire the founder for his energy and endurance. I see it every day as we sit in an office together."
Nina: "I'm very inspired by my dear friend Dörte de Jesus from The Lissome. She manages in a wonderful way to show the beauty in sustainability and make it accessible. I am also very inspired by Claire Press, sustainability editor at Vogue Australia, who is very passionate about her work and delivers a lot of exciting content with her podcast 'Wardrobe Crisis'."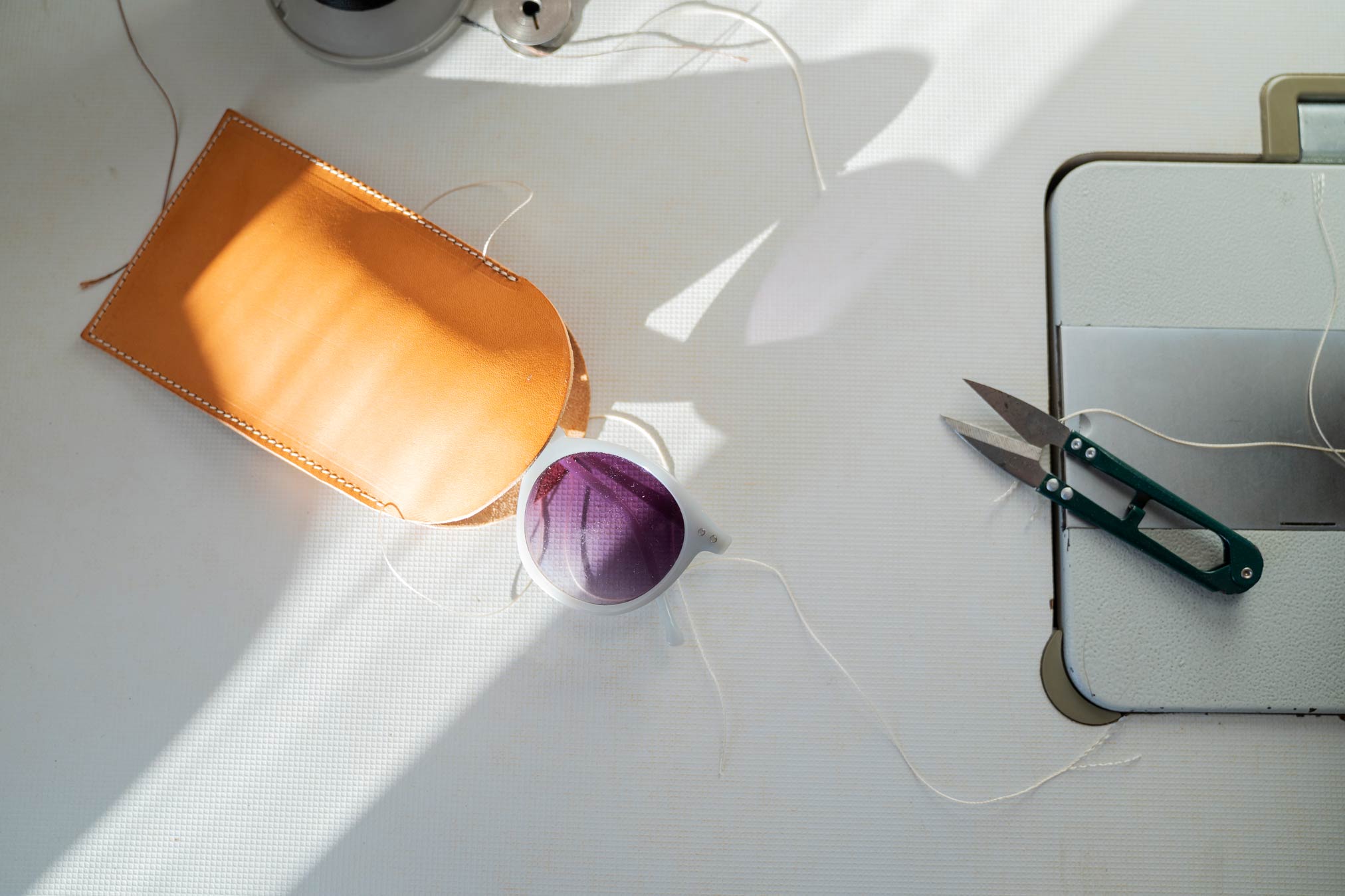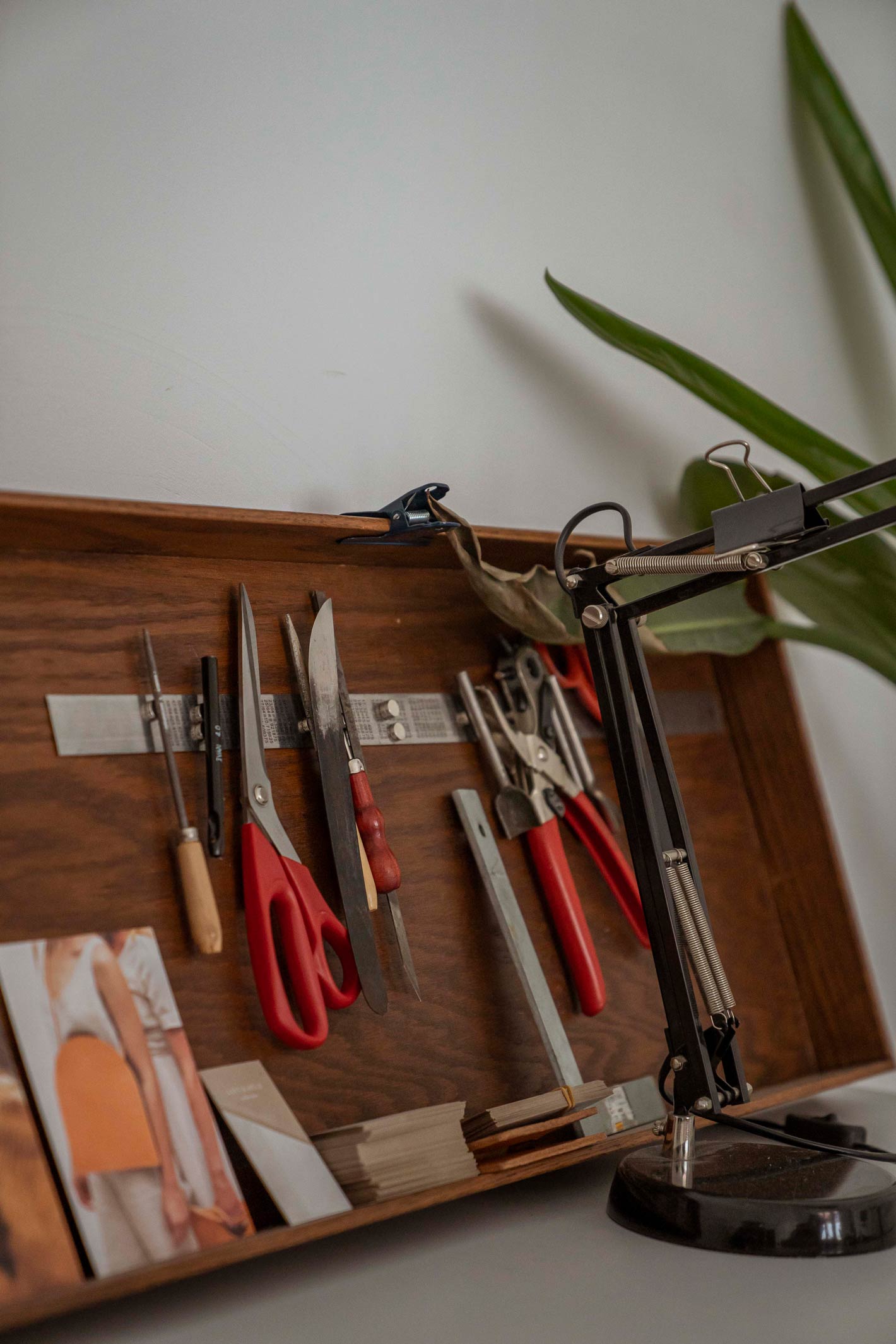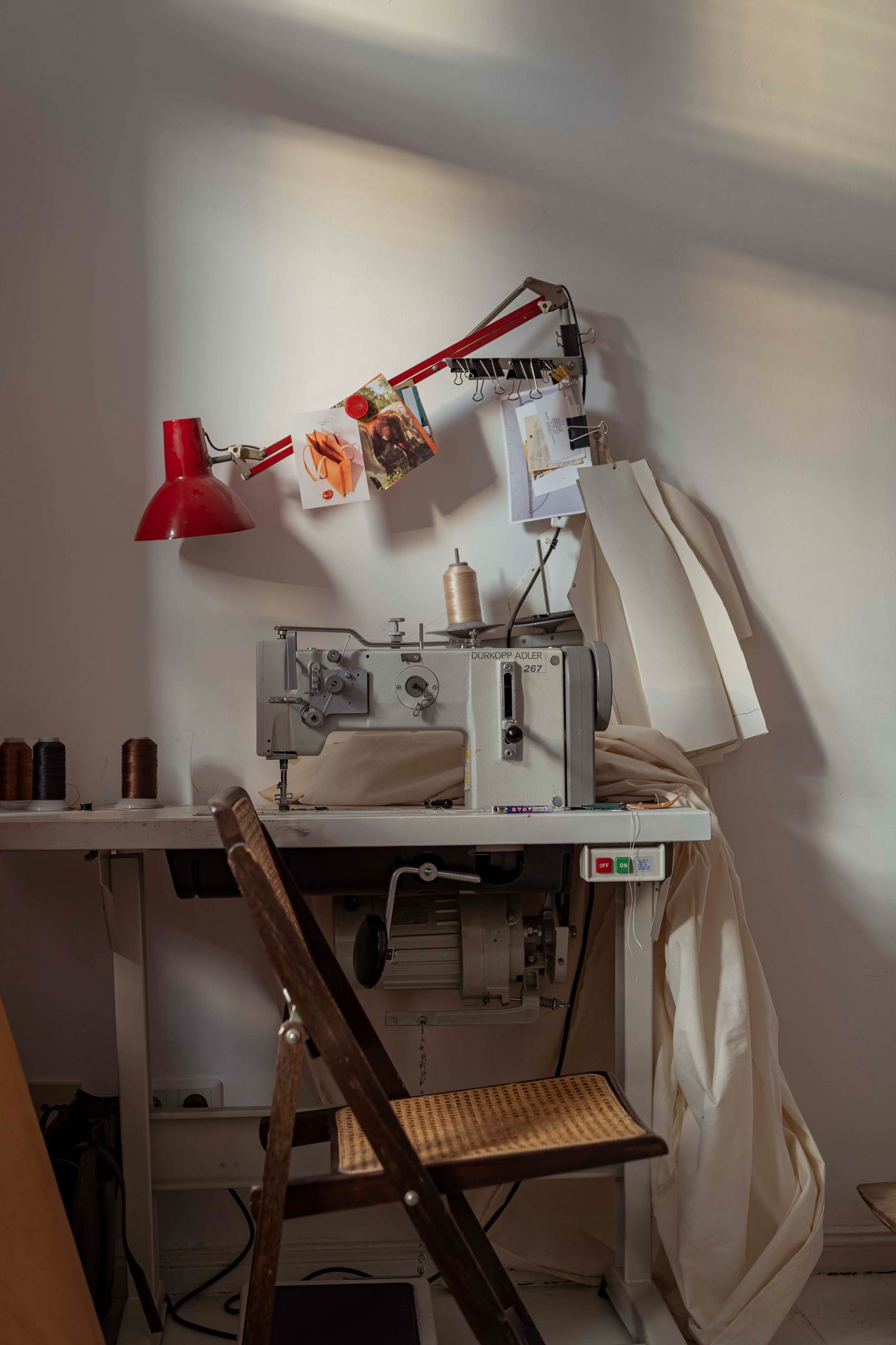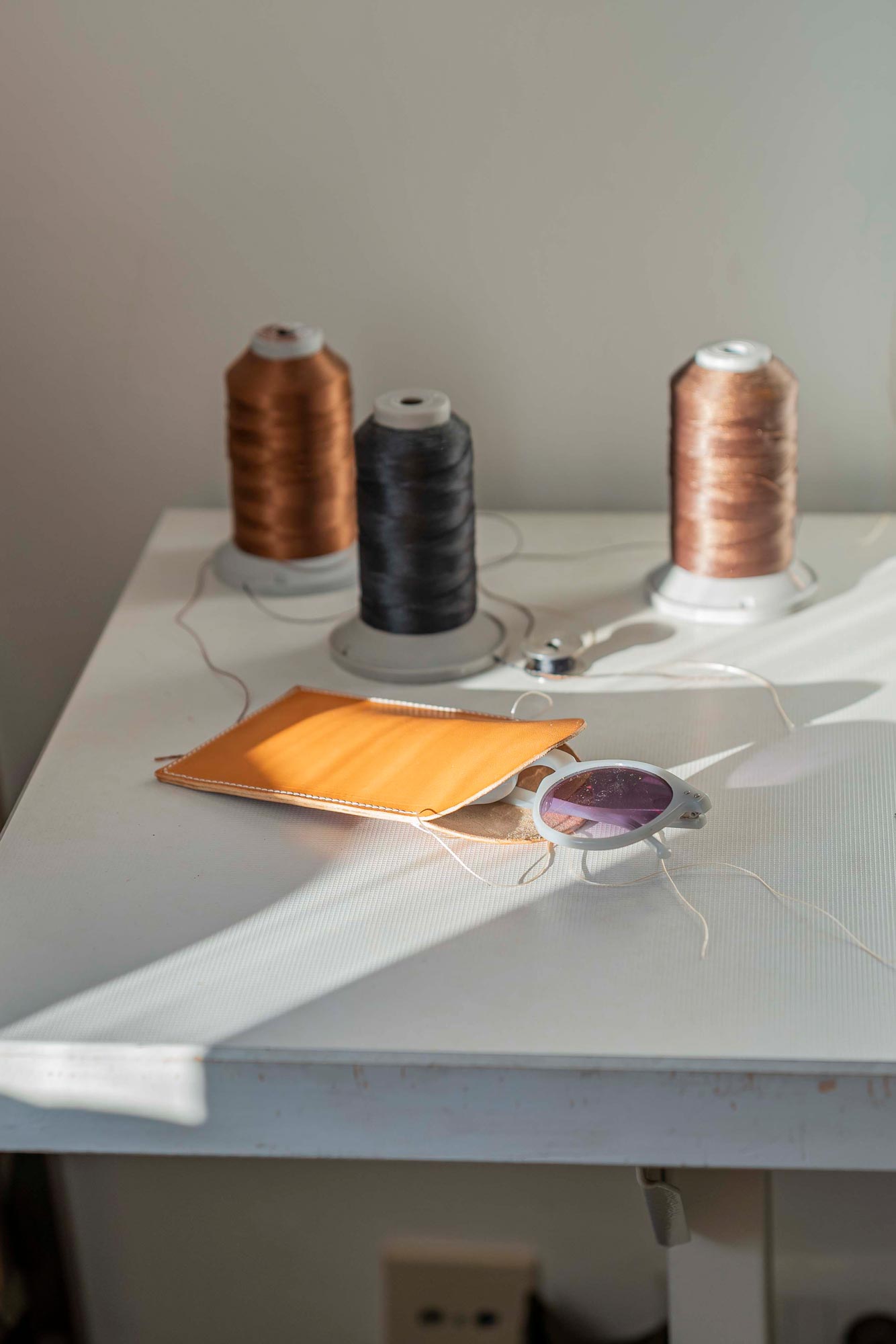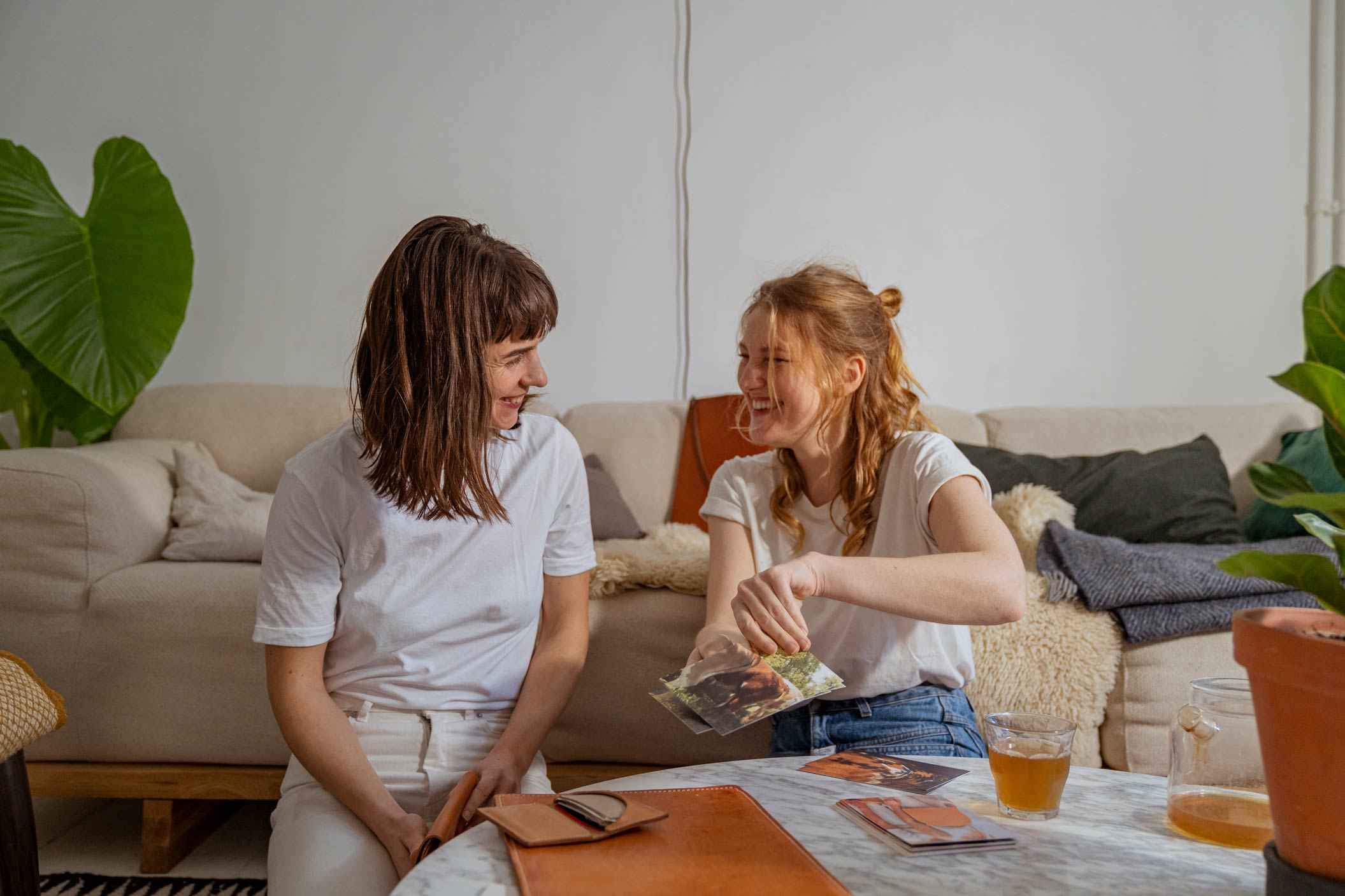 How can my readers support you?
Pia: If what were doing resonates with you, follow our journey through our Newsletter, Instagram or our Website."
Dana: We'd be happy if readers understand our philosophy and tell others about Leit & Held ."
Nina: "By continuing to tell our story, carrying our honest attitude and by buying a product from us. :-)"
Energized by stories from creators?
Sign up to the newsletter for inspirational conversations with founders & creatives in their spaces.