Minimalism
Last year I wrote a story on the beautiful round house of Pretoria artist Margaret Nel. The annex featured here, was a later addition to the Le Corbusier inspired circular building. It is a calm, minimalist space, but with the same dose of character one finds in the main house.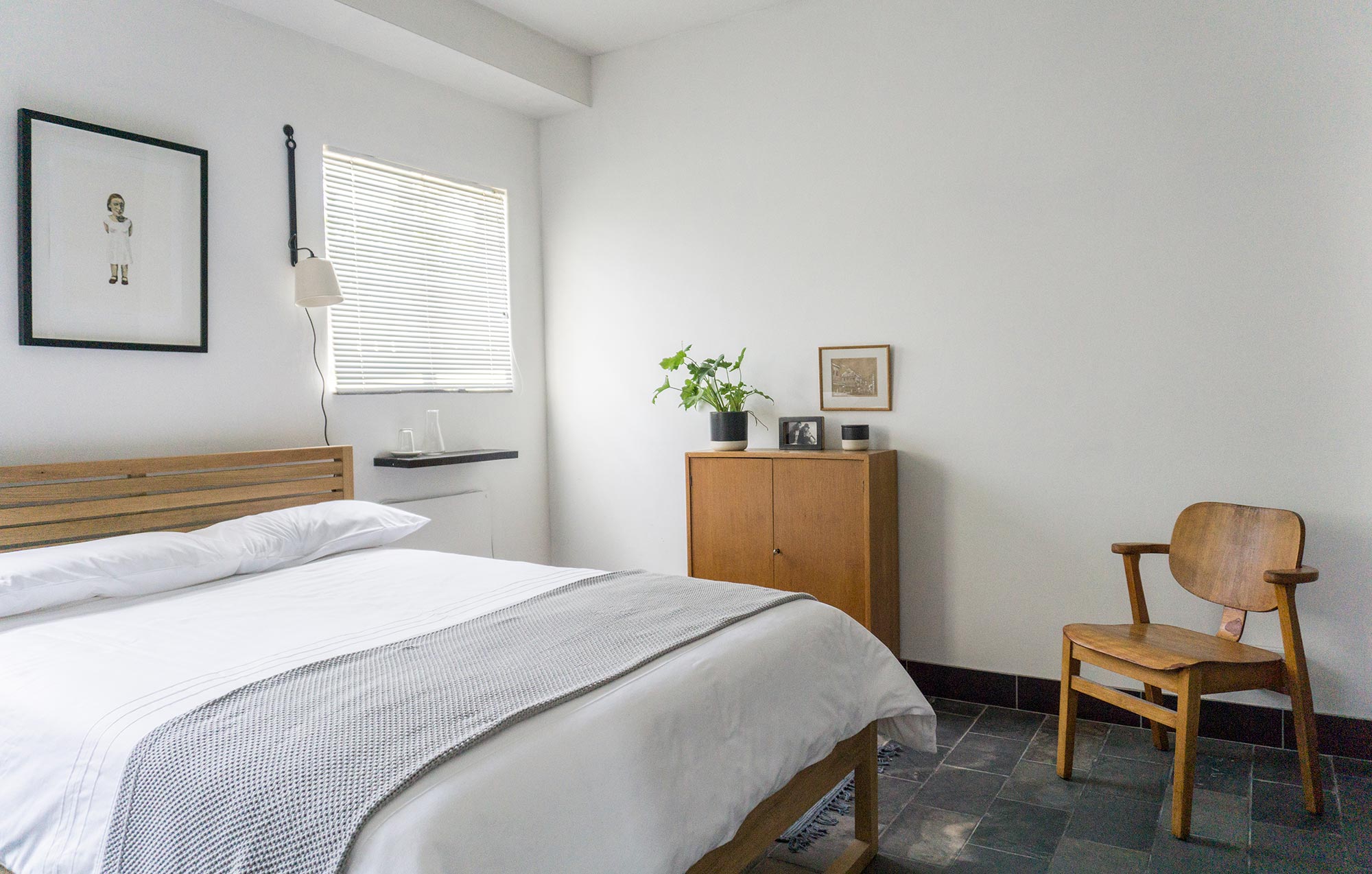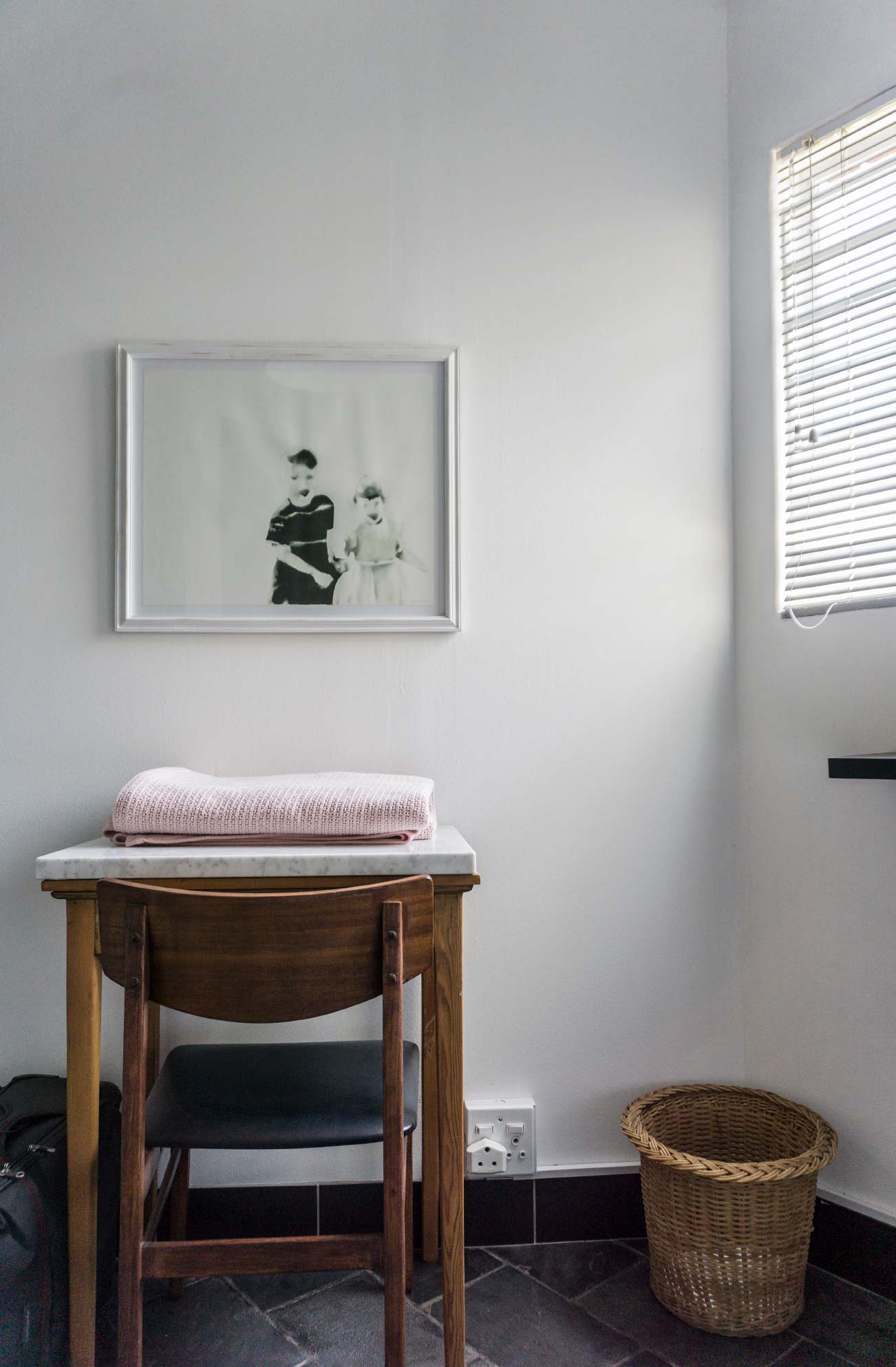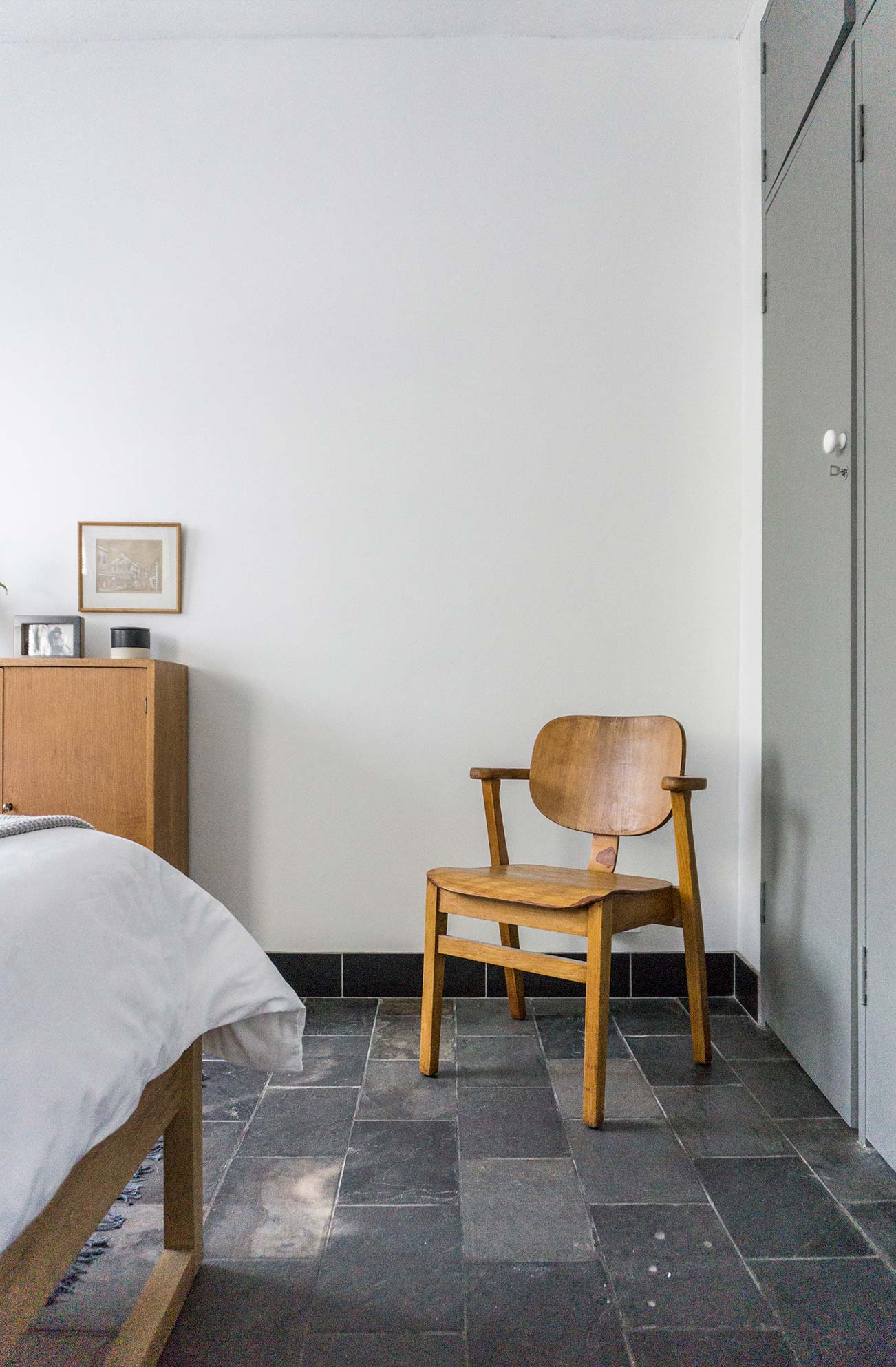 The design of the space is undoubtedly minimalistic; an aesthetic I particularly enjoy. The look is very hard to achieve however and I always find it fascinating how something so simple, can be so difficult to create. The words by graphic designer Paul Rand: "Design is so simple, that's why it is so complicated" rings particularly true here.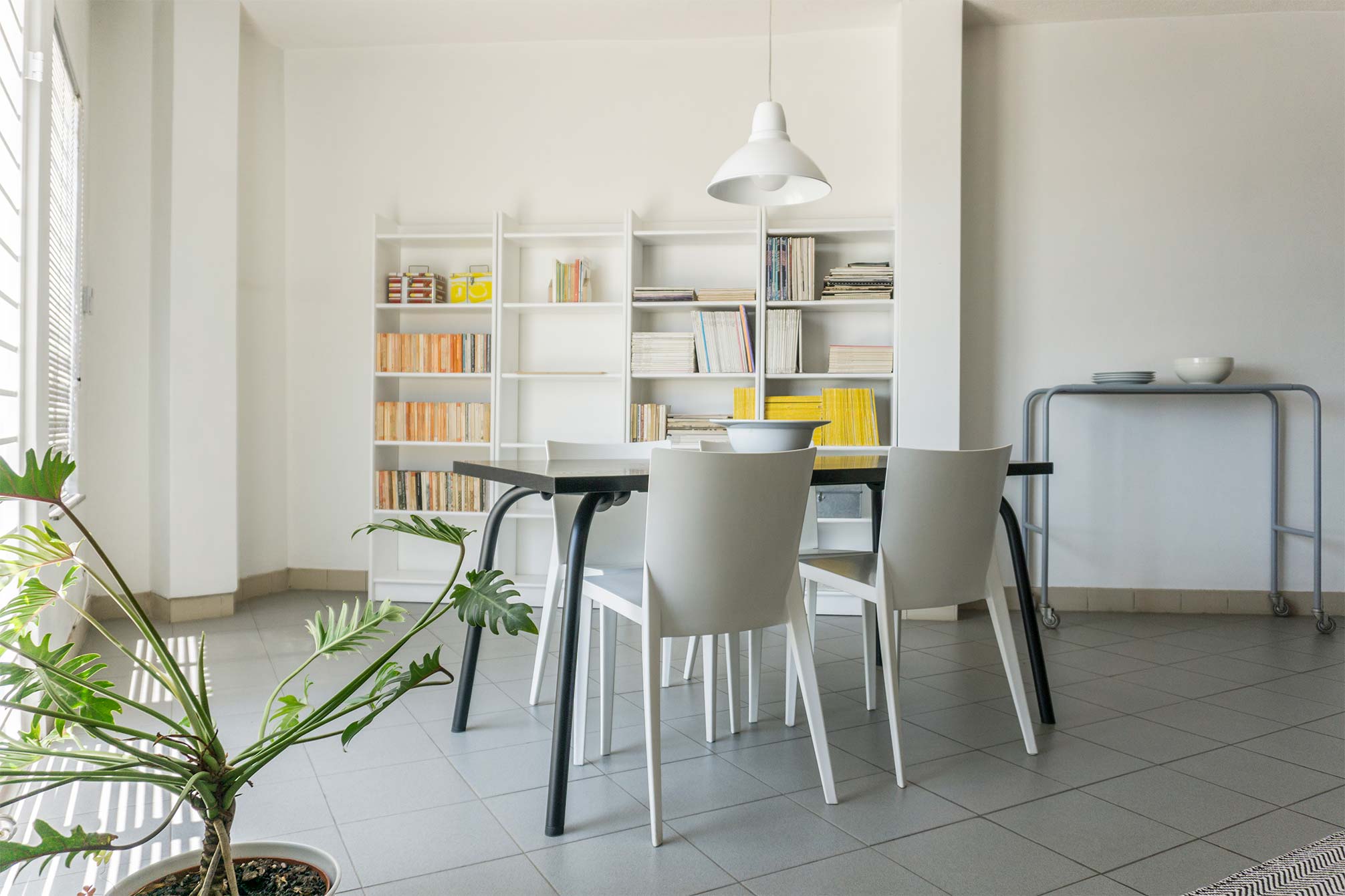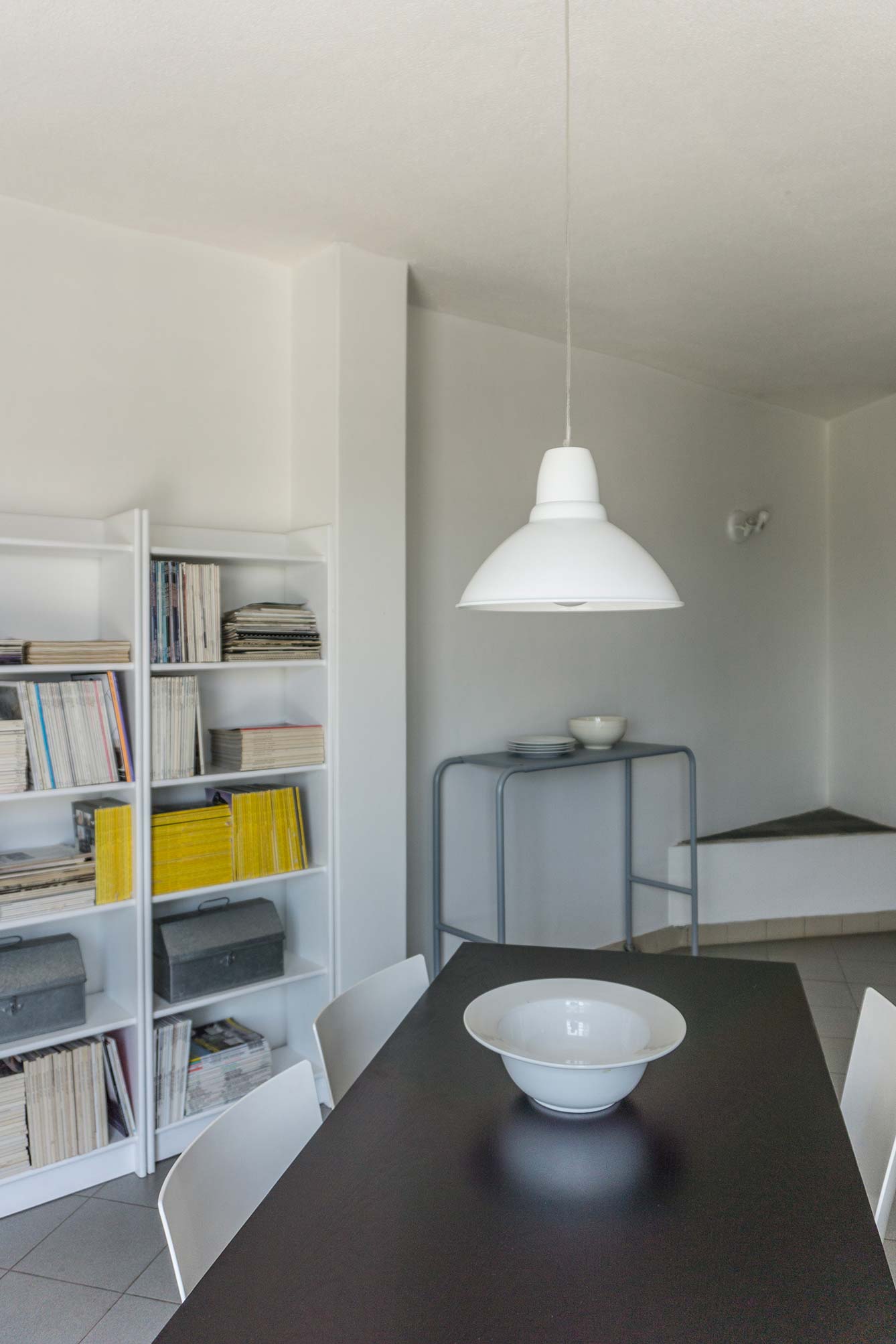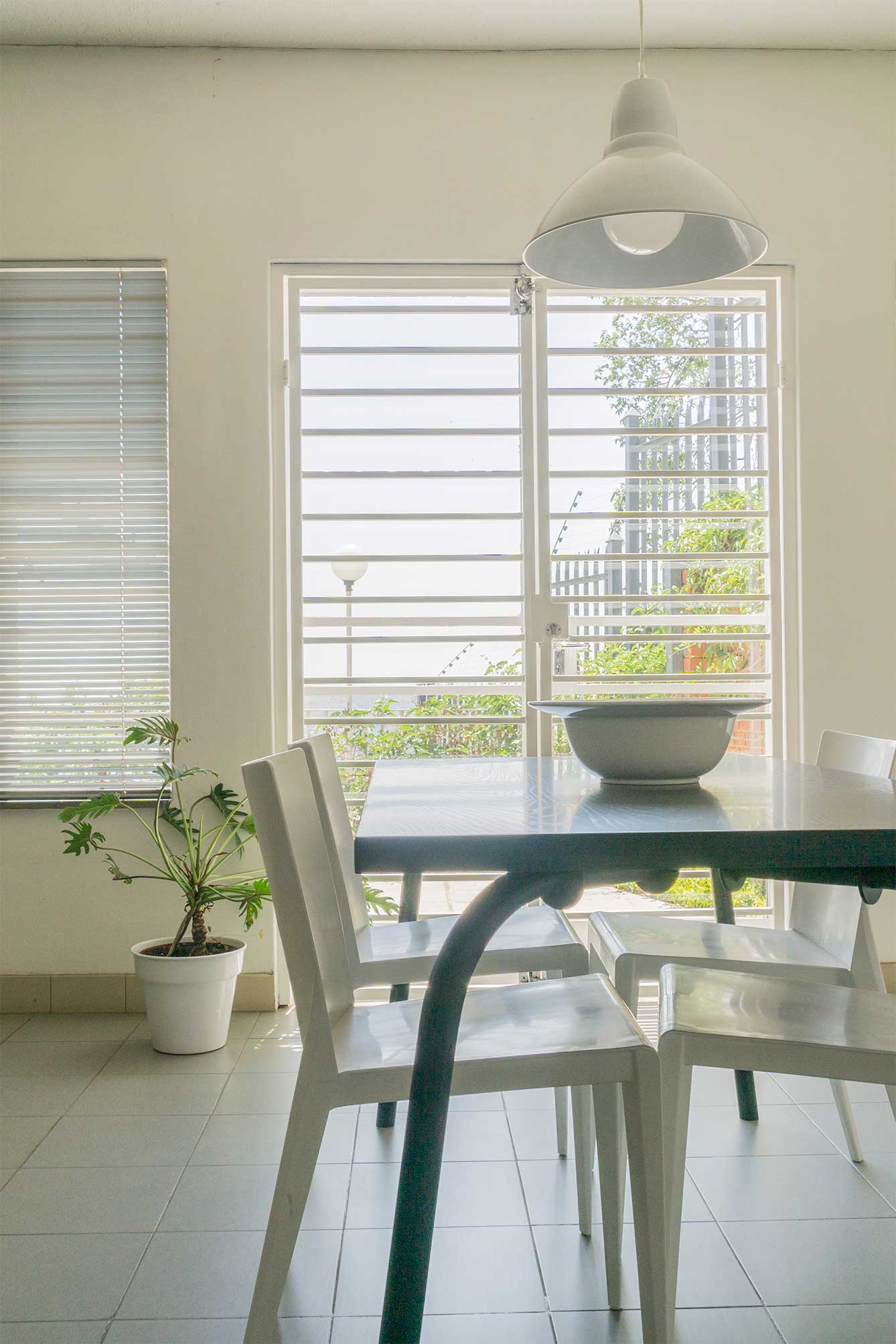 I find the annex to be a great exponent to the minimalist sentiments put forward by seminal designers like Mies van der Rohe and Dieter Rams. As strong advocates against visual pollution and excess, their efforts towards simplicity requires an appreciation for possessions based on their aesthetic quality and integrity.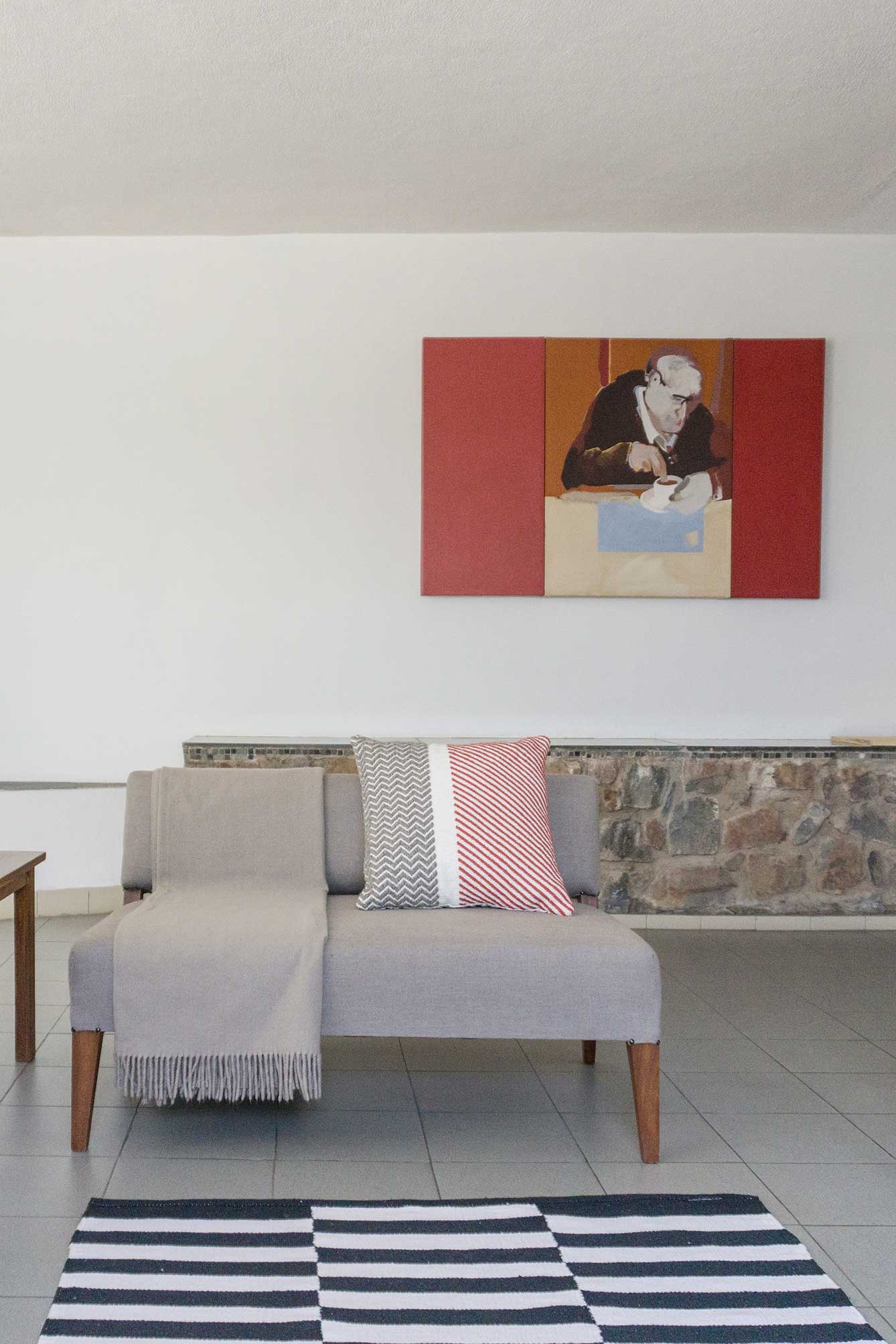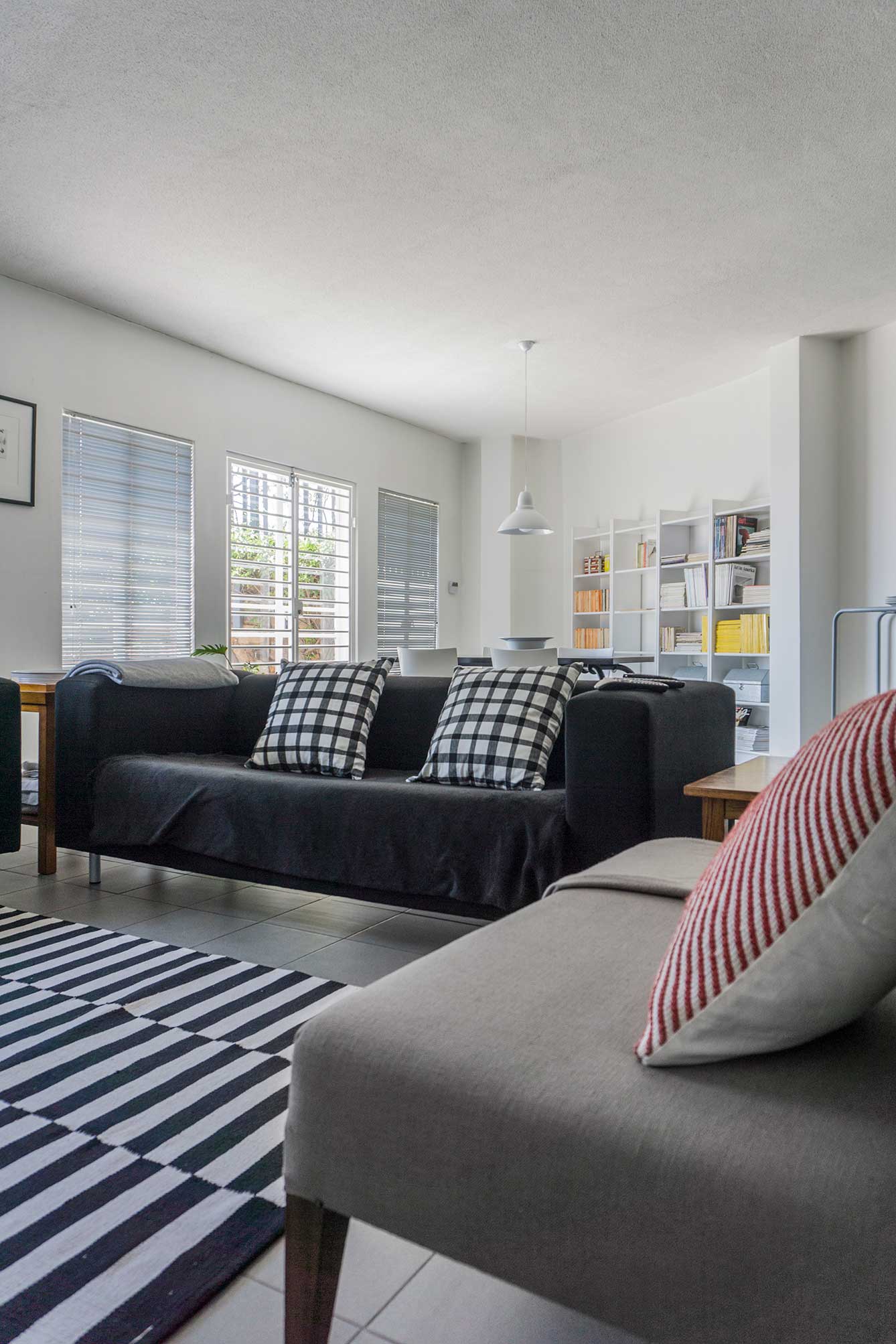 Throughout the annex, every item is well considered and beautiful. Even the books are attractively displayed – colour coded and visually appealing. By having only a few items in the space, each piece makes a greater statement because it does not have to compete for the viewer's attention.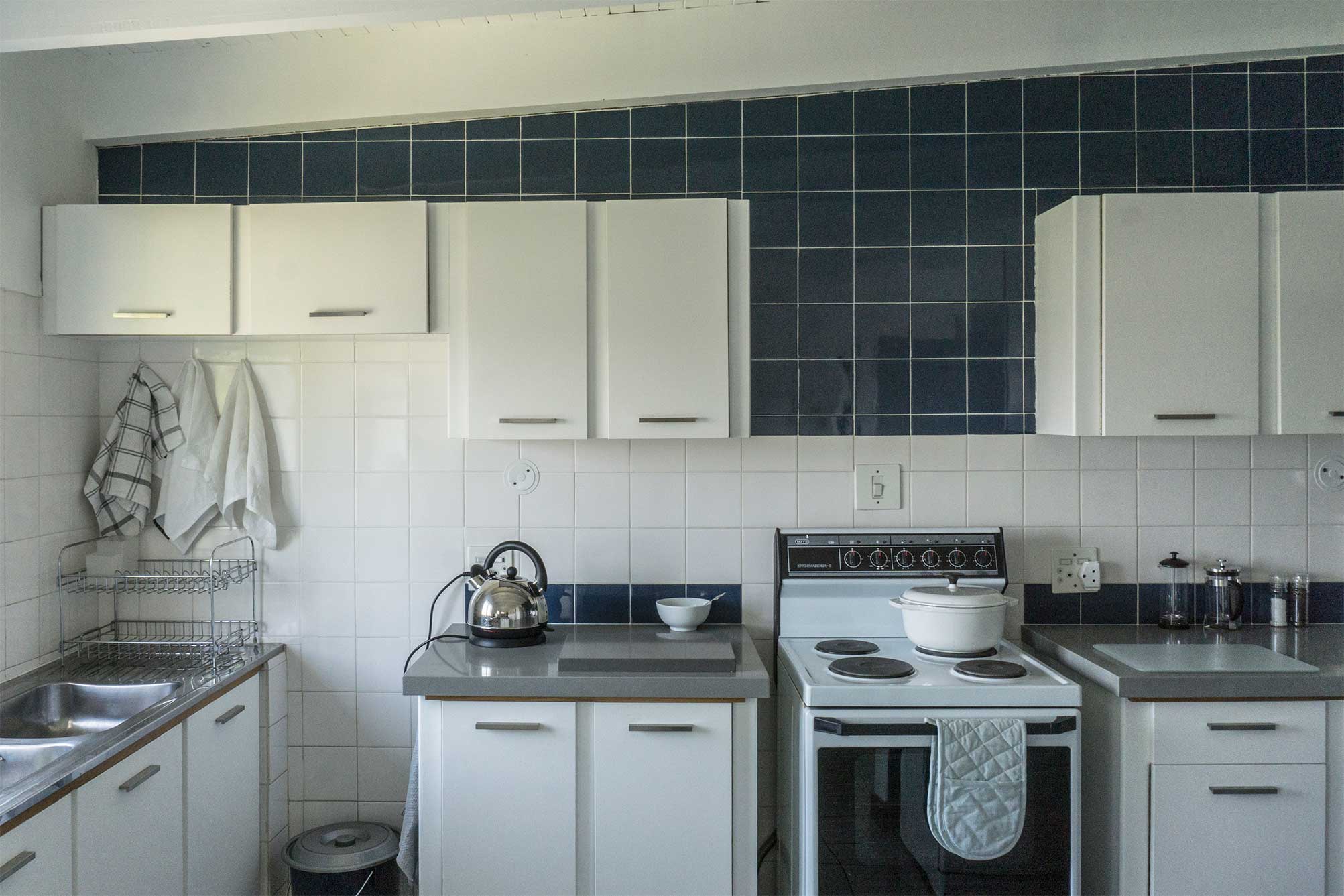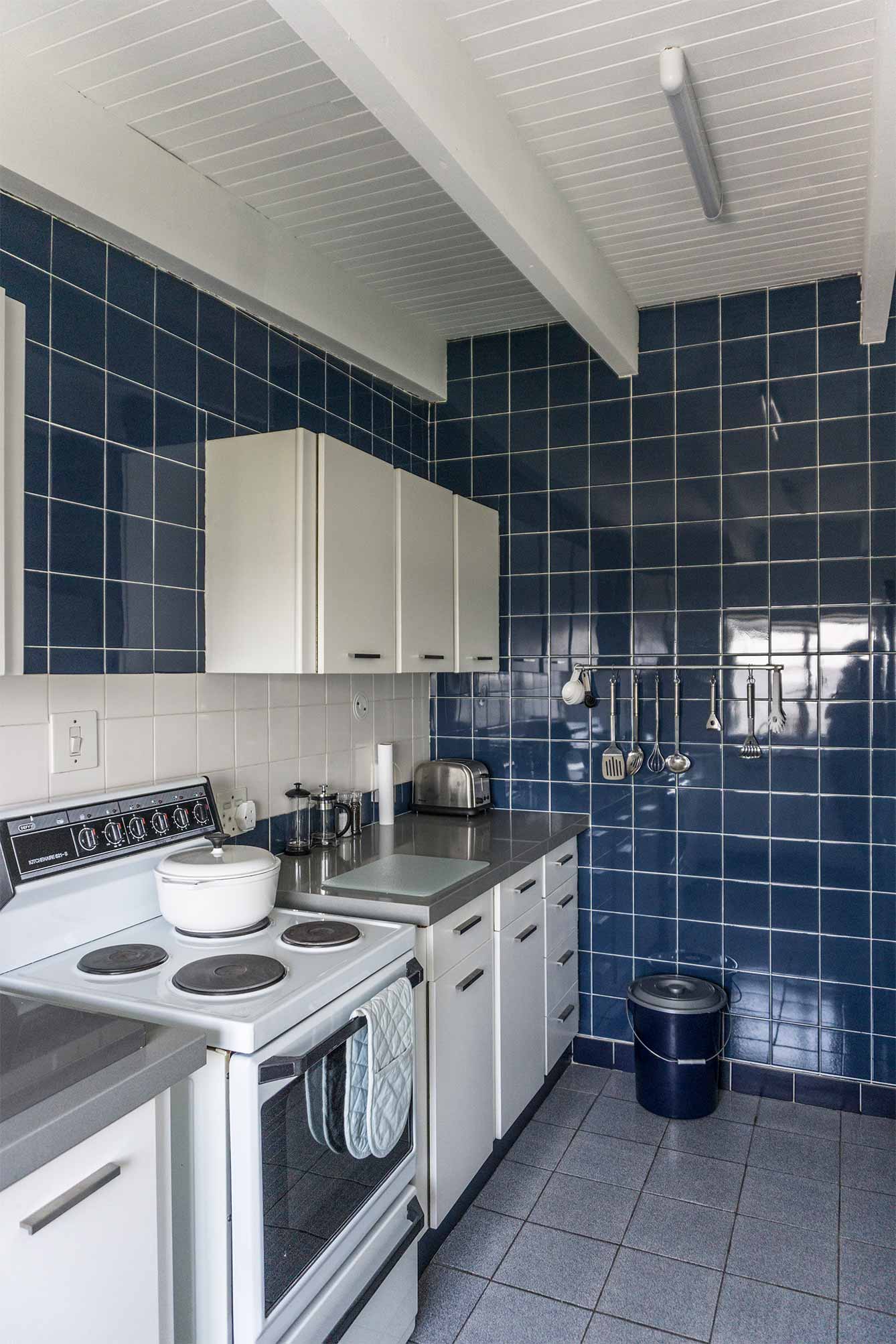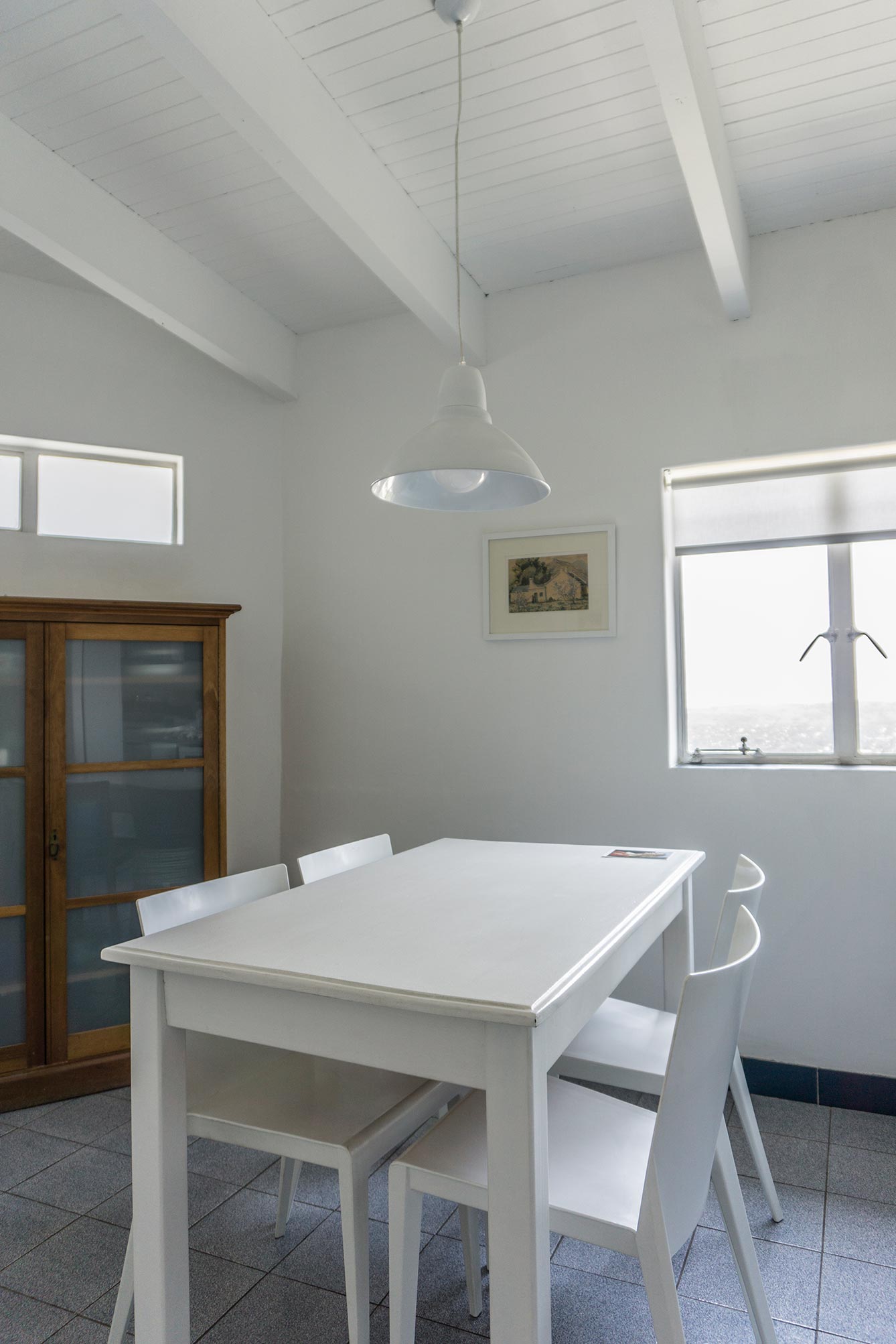 There is a dialogue between the items within the space. The nature and character of the pieces make this visual conversation feel lighthearted and humorous, but in a clever, tongue-in-cheek kind of way. I love for instance, how Nel juxtaposes geometric elements like the large black and white checkered pillows and woven rug.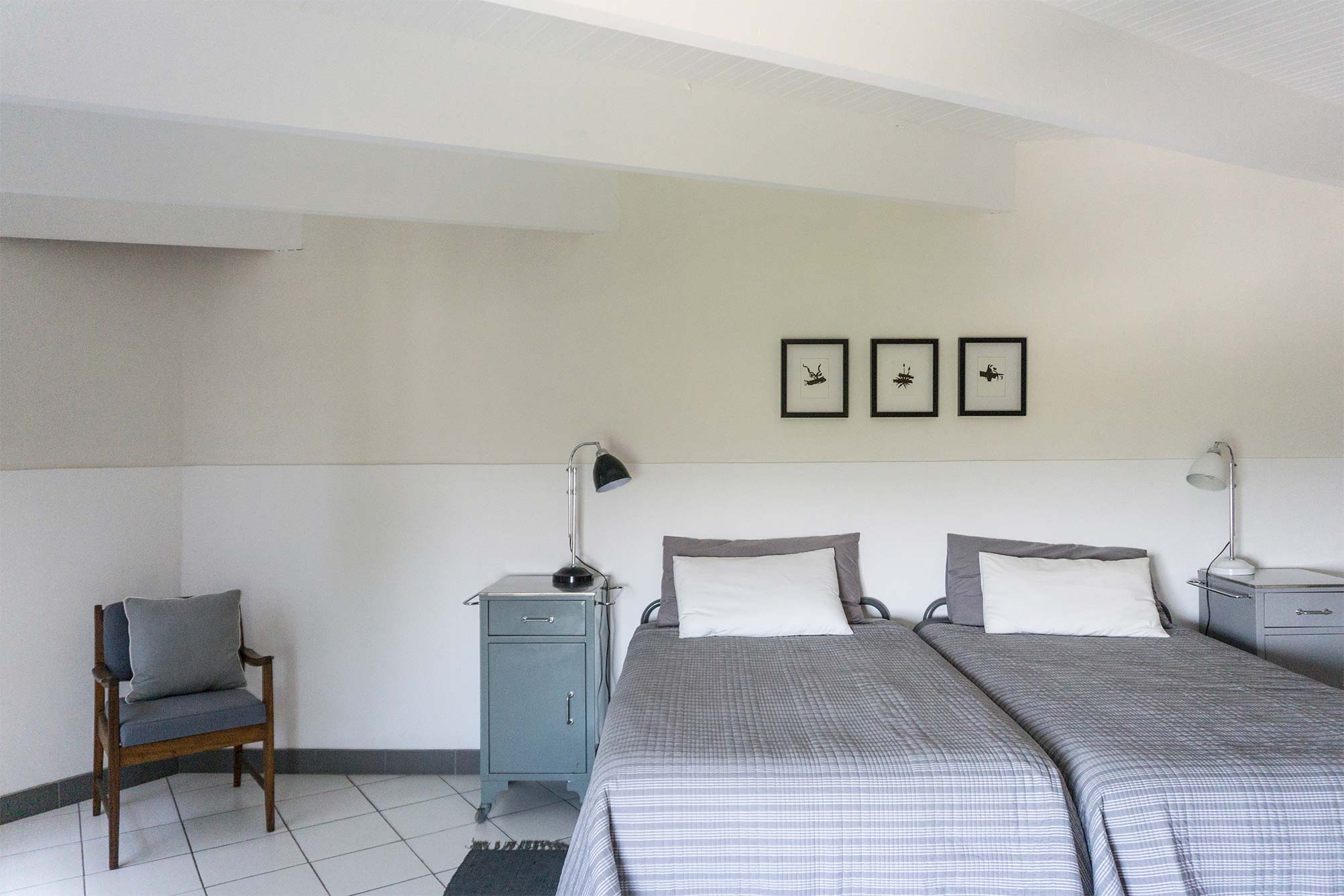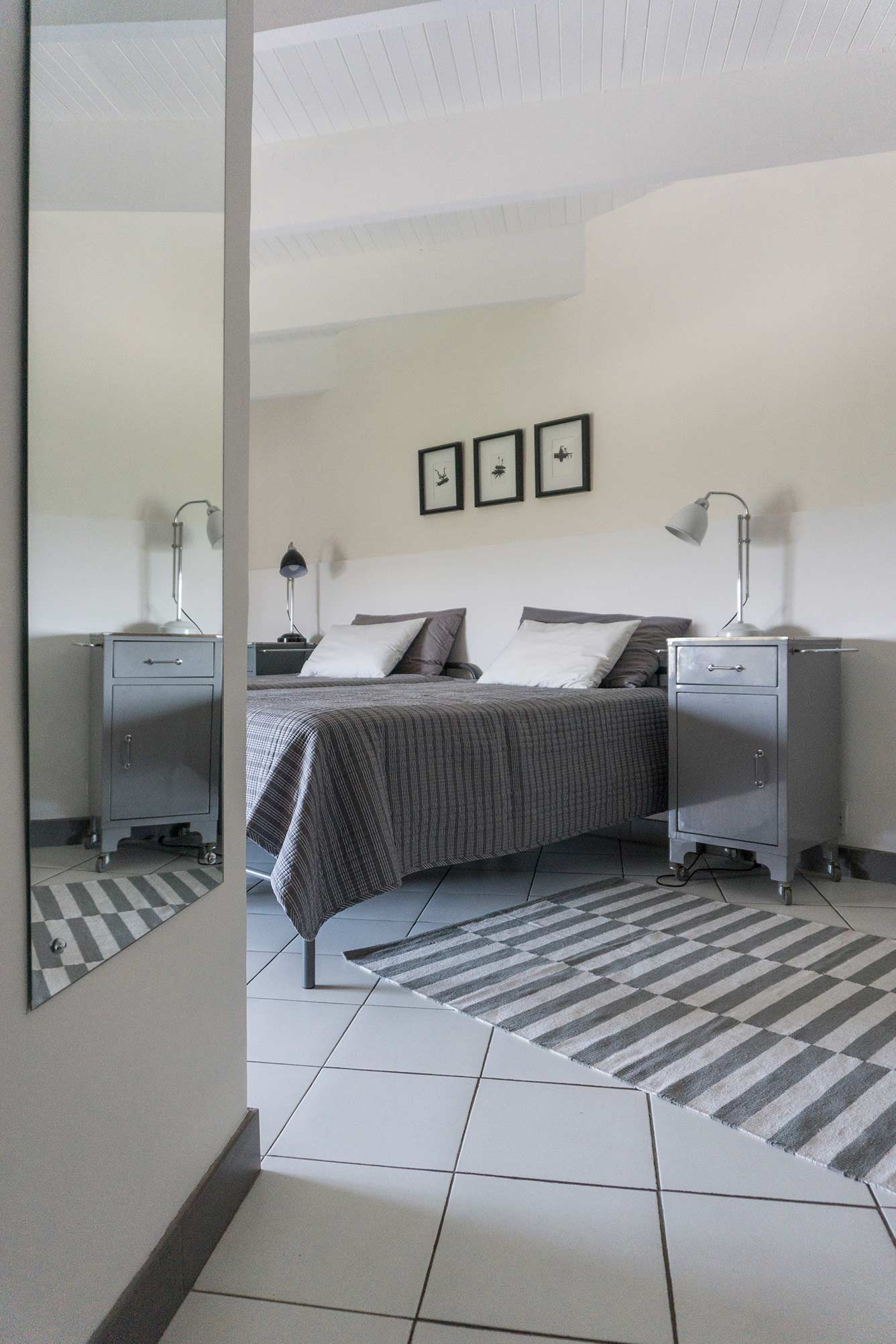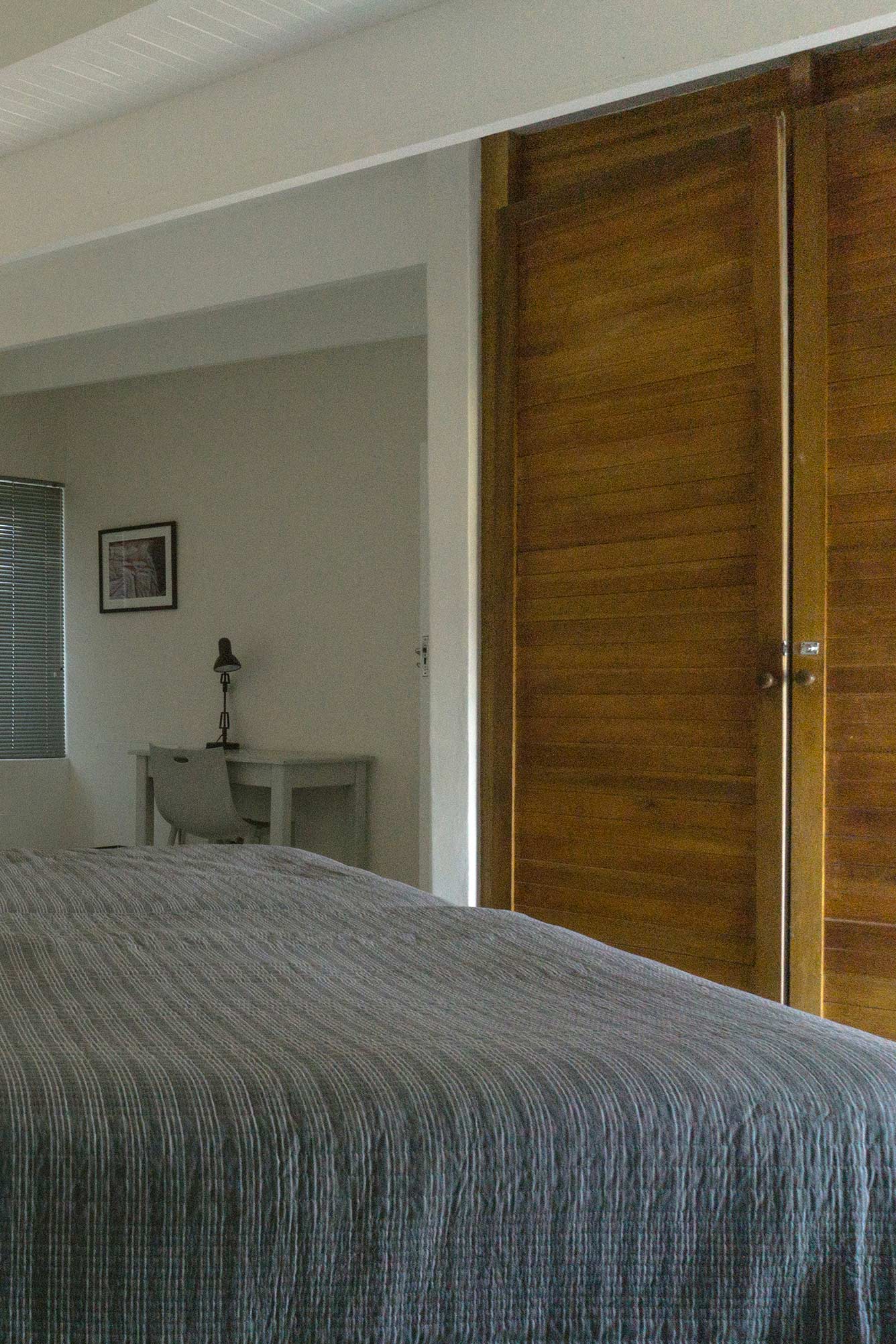 The home is timeless and contemporary at the same time. The blue tiled kitchen, mid century furniture, and notty pine ceilings, are all reminiscent of the 1960's design. But, paired with the sharp geometry and grey and white walls, the space has a fresh and modern appearance that transcends specific time periods.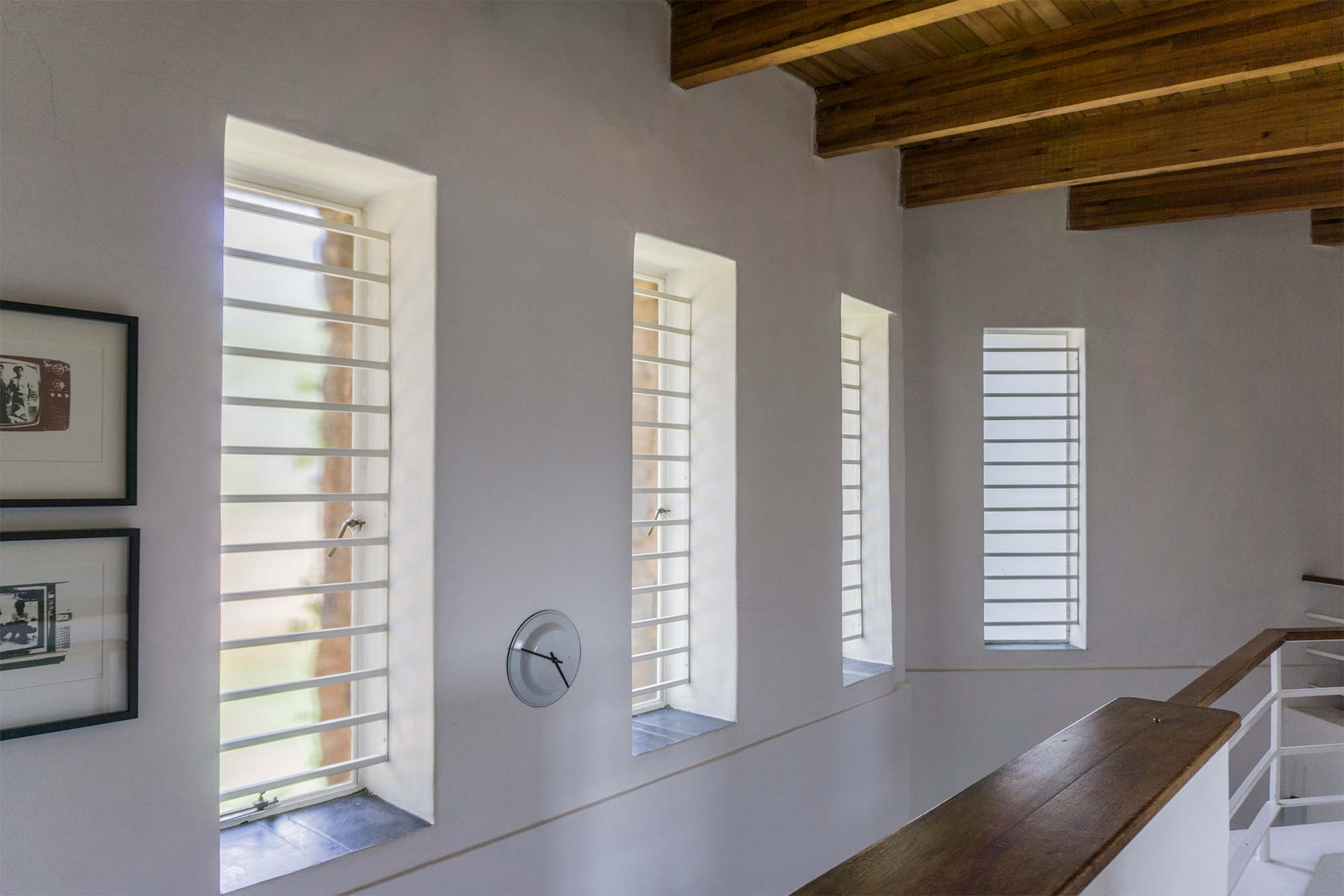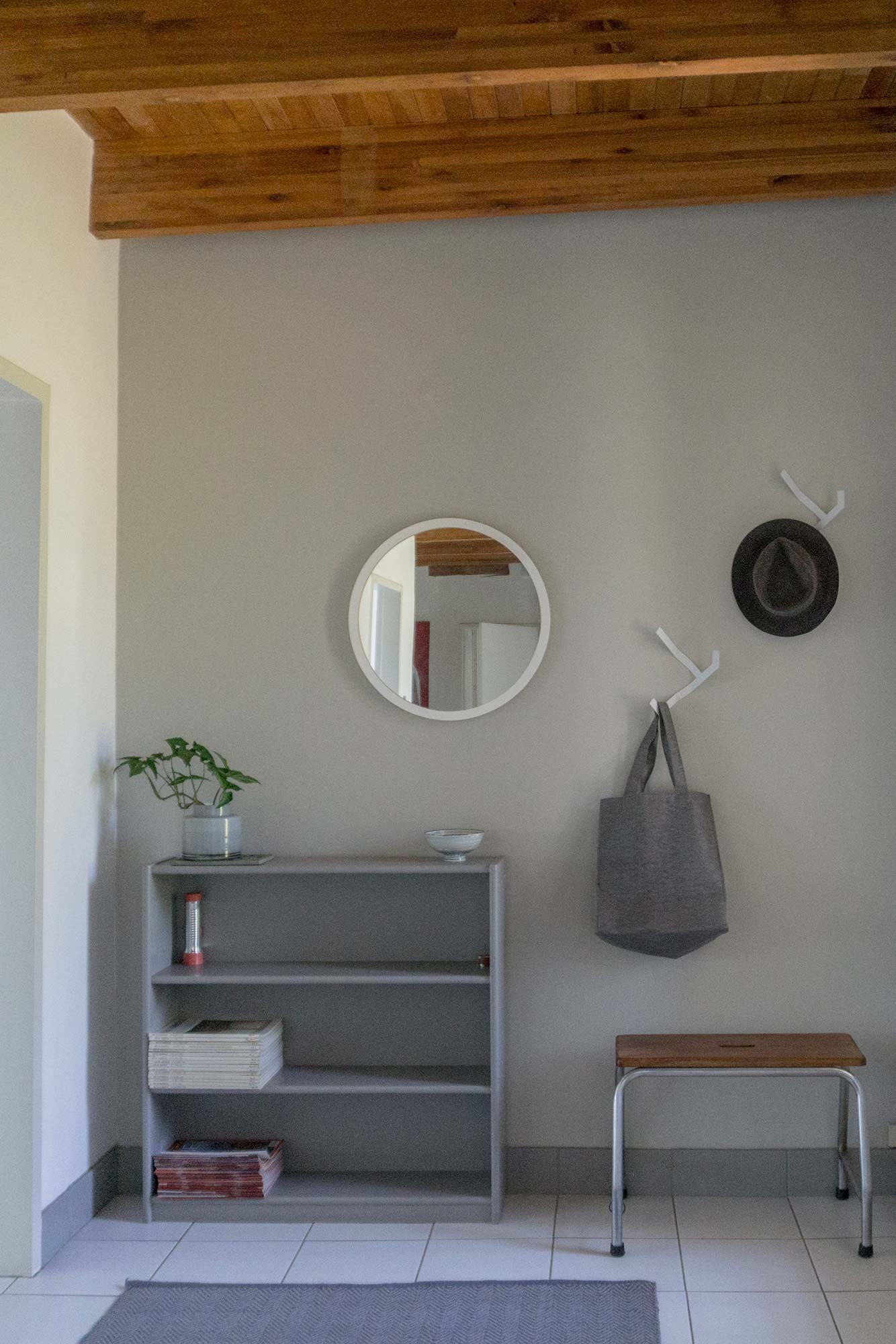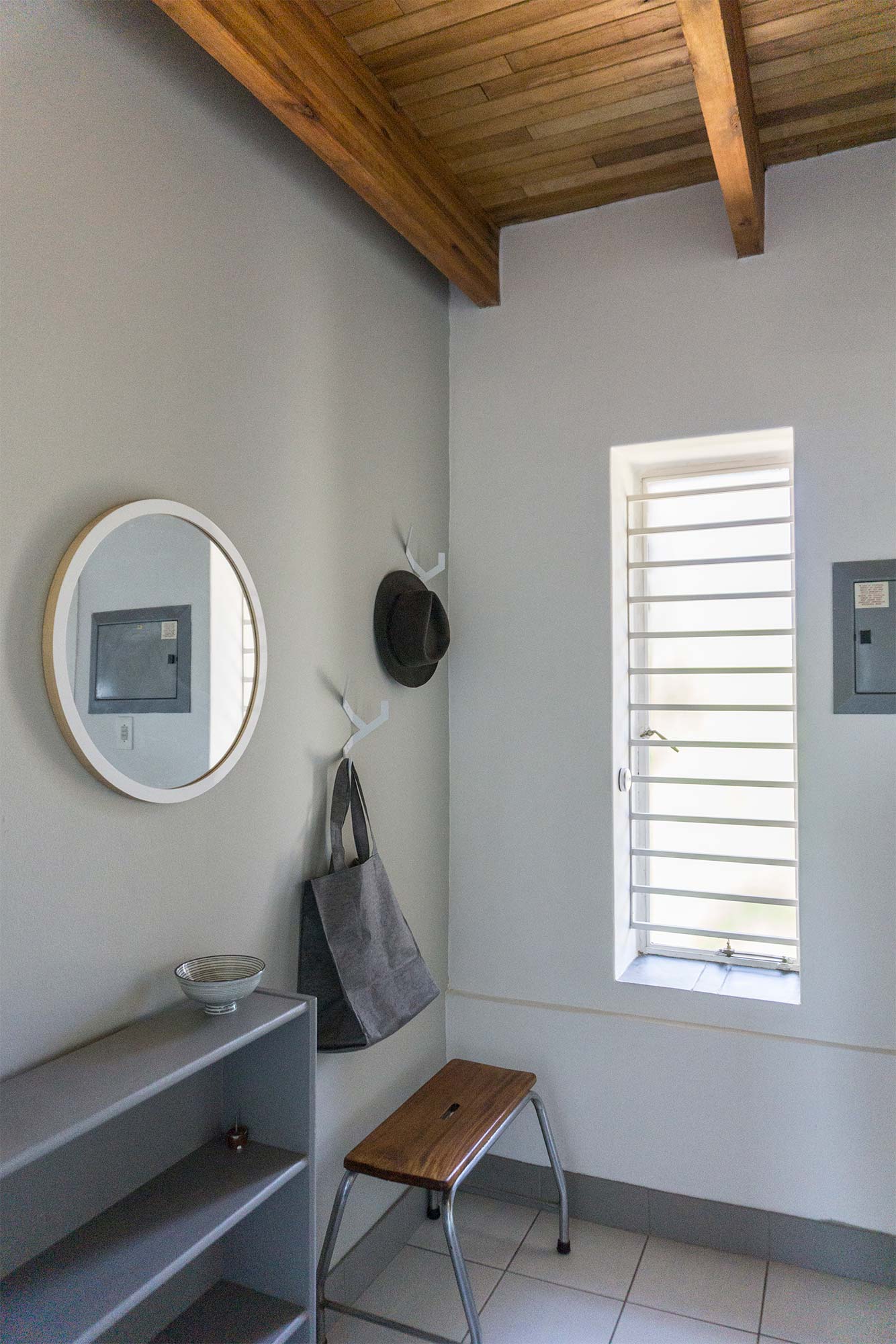 If you enjoyed the Annex, be sure to have a look around the main house. The design has a similarly curated aesthetic but with a dash of quirky humour that I am sure you'll find just as enjoyable.
Wild about interiors?
Sign up to the newsletter for more inspirational content and stepping into beautiful spaces.