2Mokolo guest house in Johannesburg
My sister and I used to run a small design studio in South Africa. One of our first and favourite projects was to design the brand identity for a new guest house in Johannesburg, called 2 Mokolo. The project was for Sandra de Witt, the then Creative Development Officer at the Jupiter Drawing Room, and her husband Graham Hickson. Both nature lovers and avid birders, Sandy and Graham sought to create a refuge for visitors in search of a nature filled respite from the bustling surrounding city.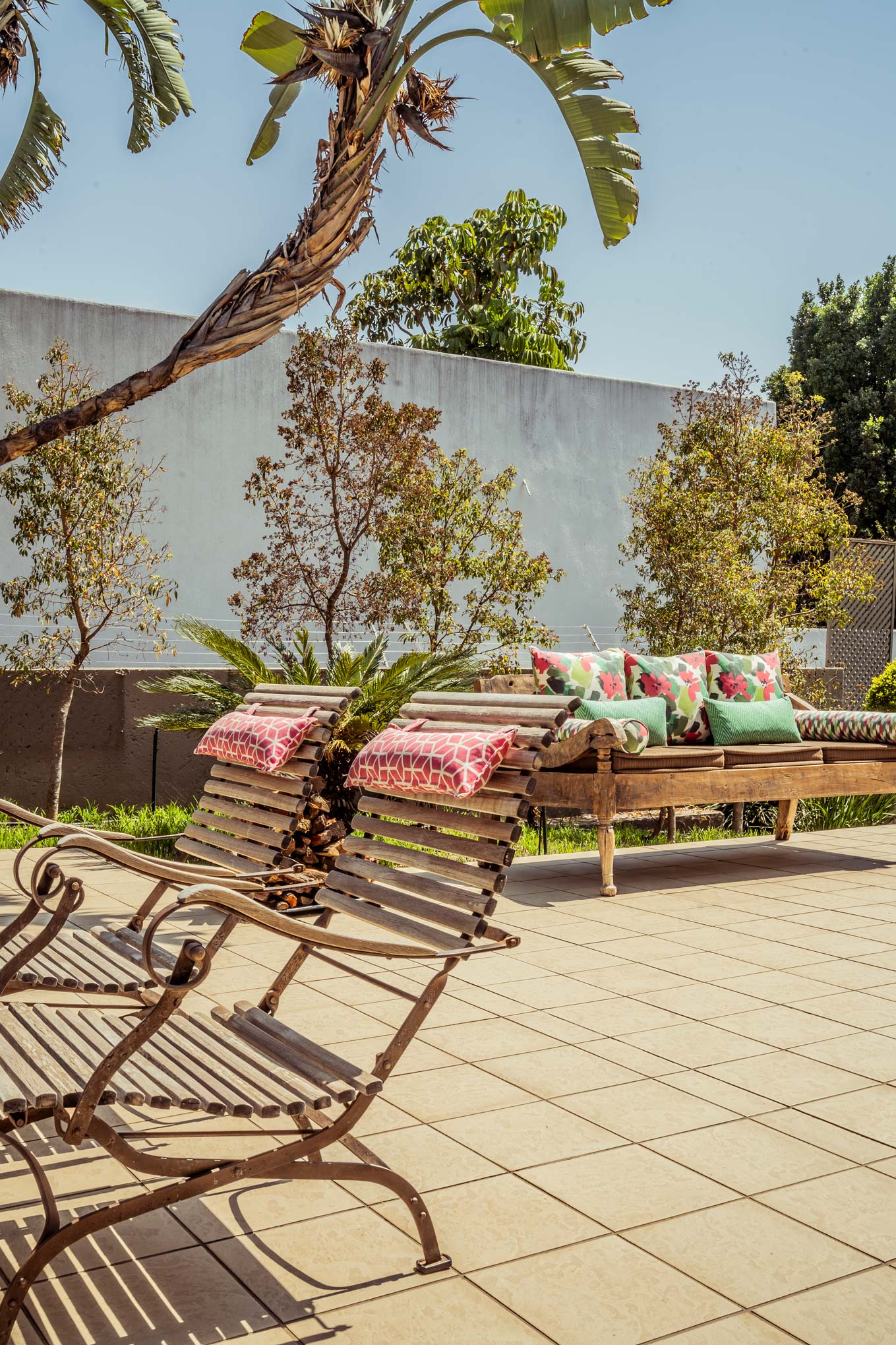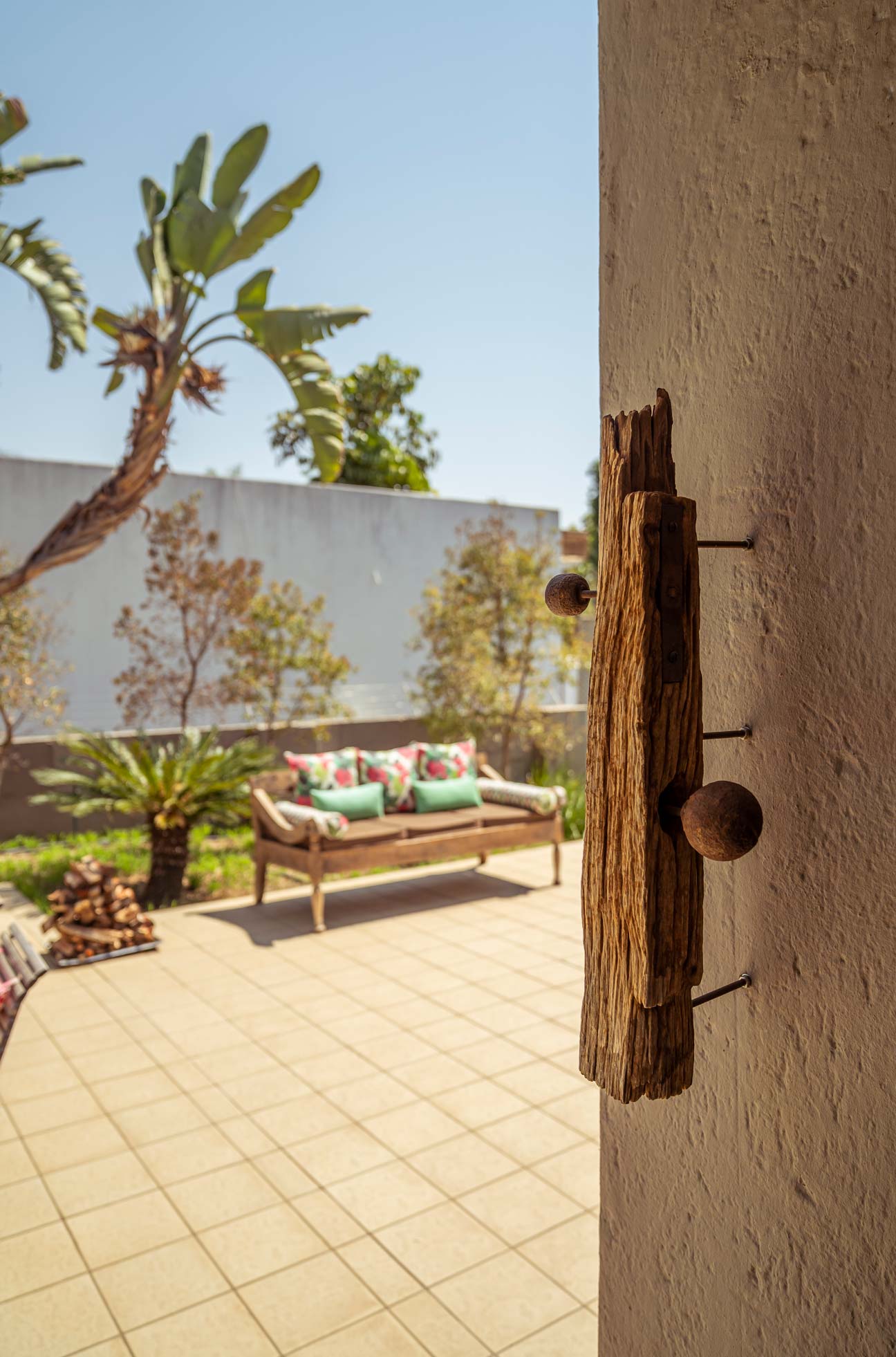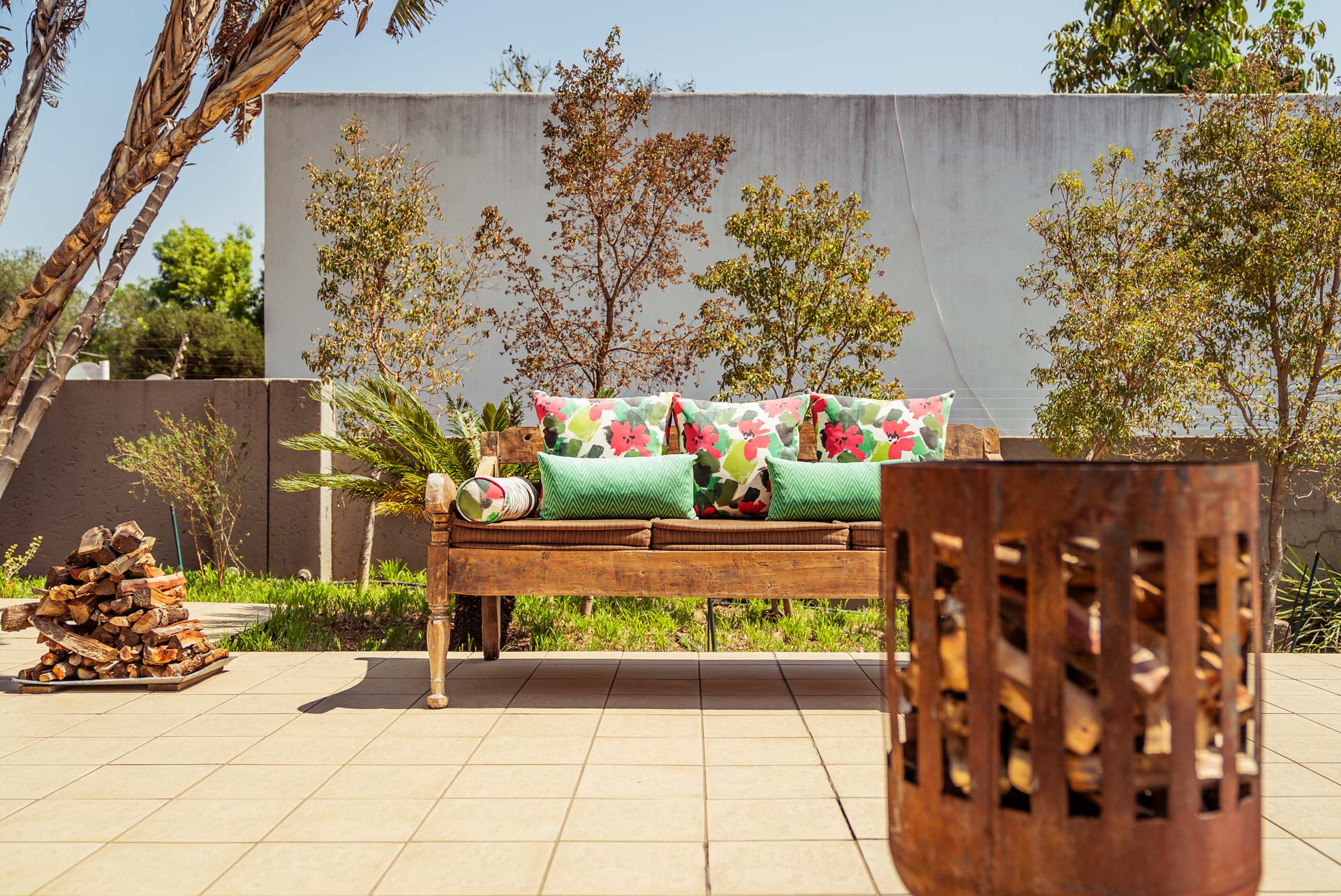 On my most recent visit to SA, I stopped by to take some photos for the new website we're working on. I always enjoy the visits to their house, which is situated in the tree-lined suburb of Morningside in Sandton and a stone's throw away from the Outspan Bird Sanctuary.
With its natural canopy of wild olive and white stinkwood, the garden itself is home to an abundance of bird species and 100% indigenous flora, which makes it the perfect retreat for bird and nature lovers.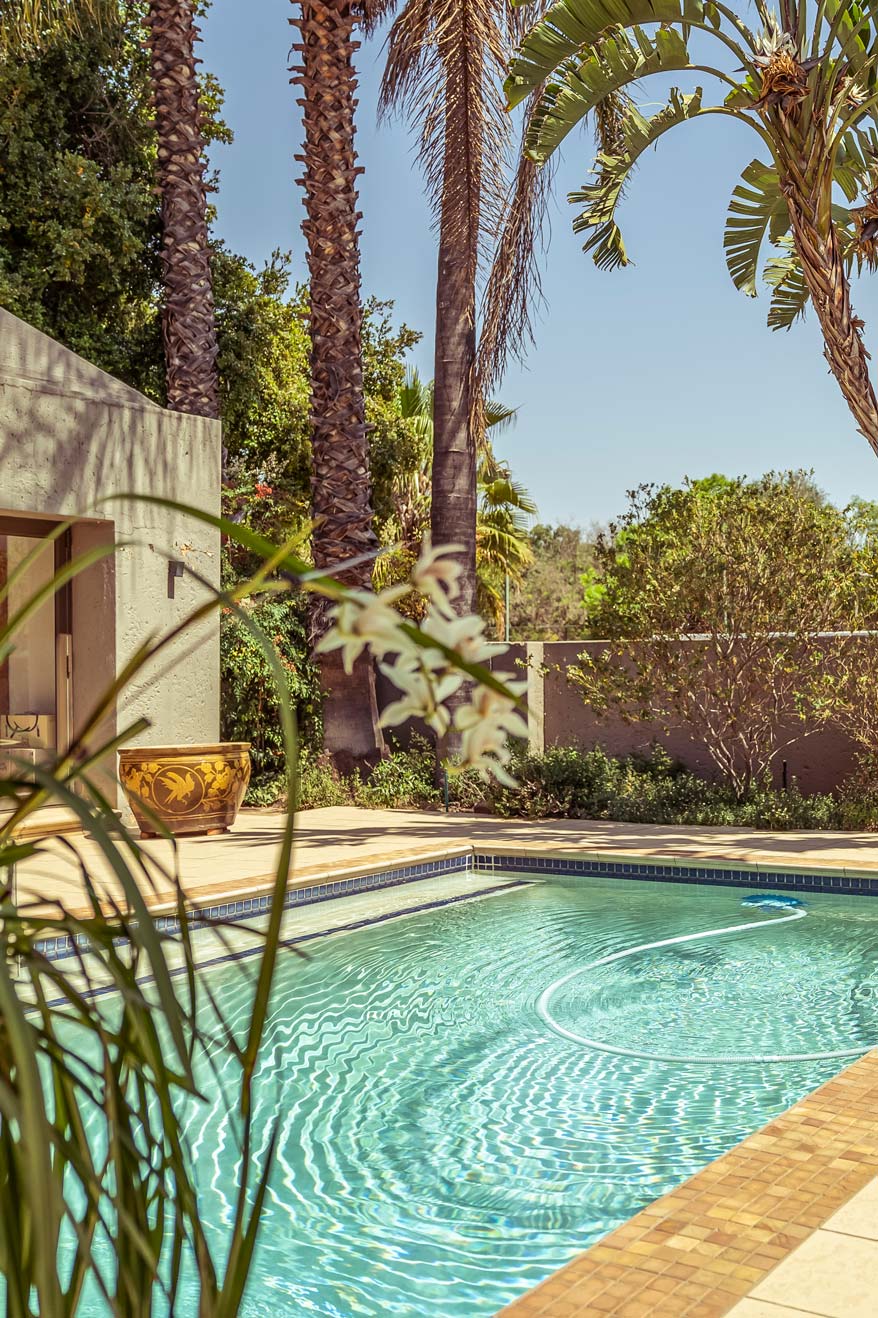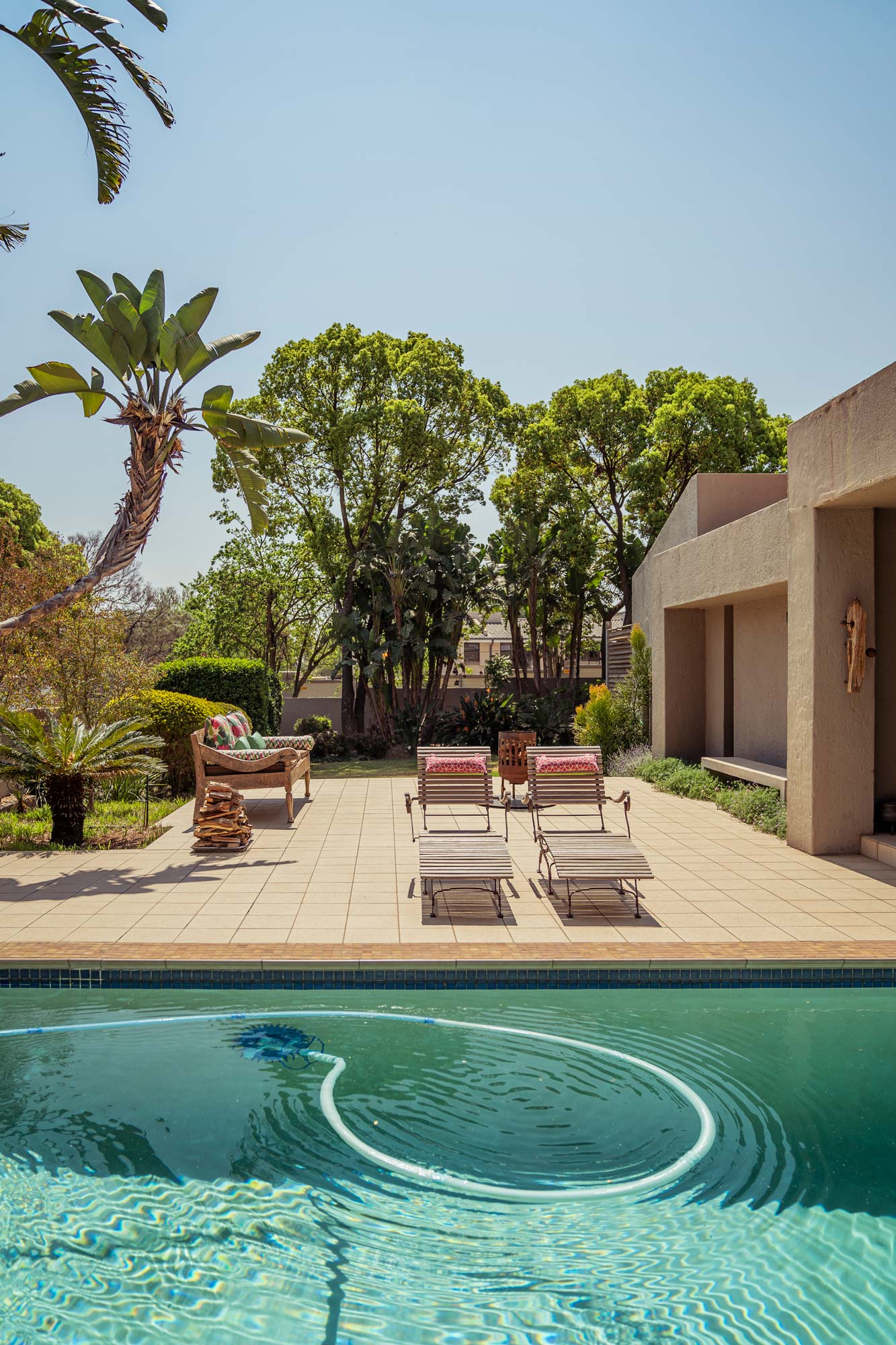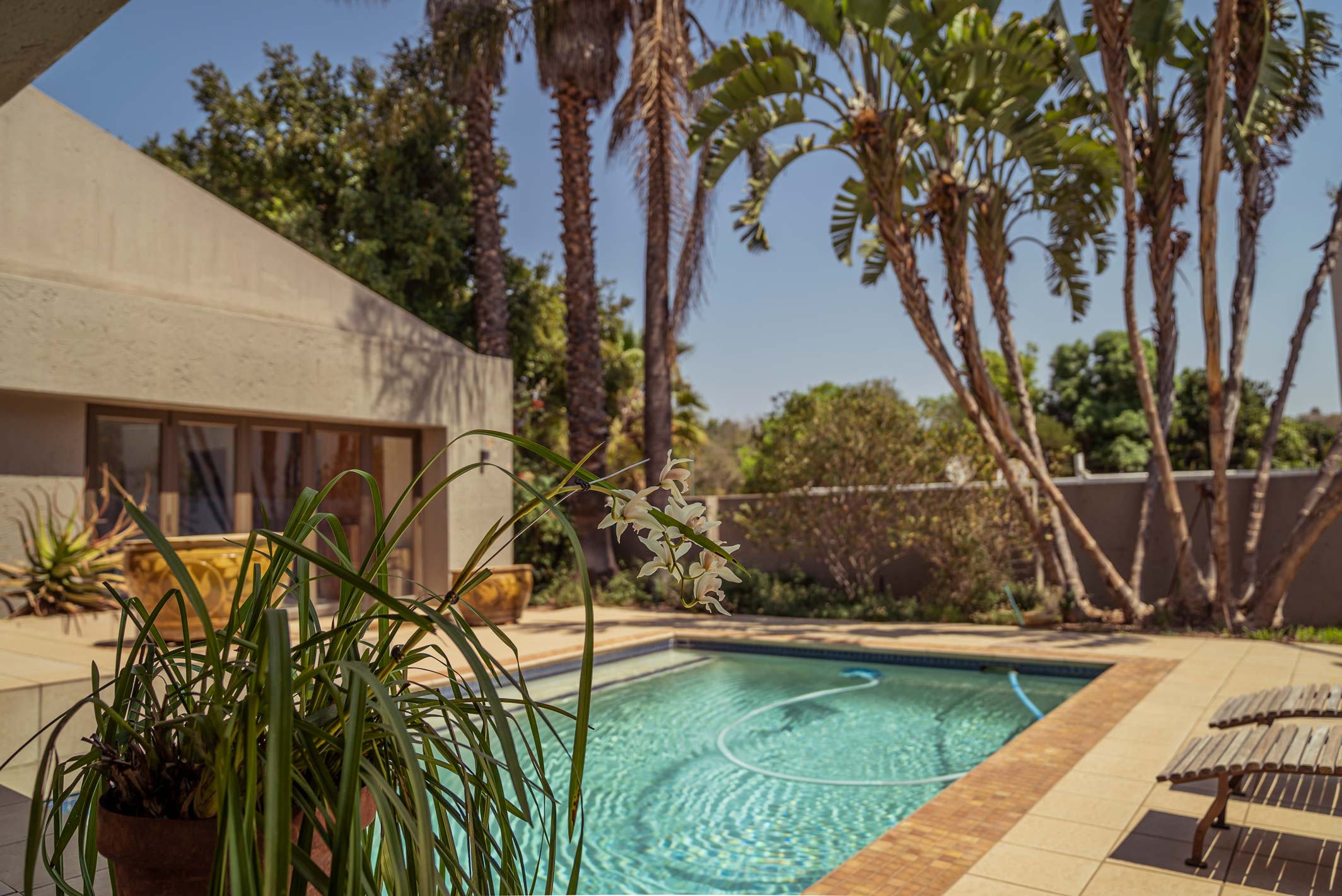 Through the years the bed and breakfast has evolved and now include an elegant 4-star guest house called Annex at 18. Each of the luxurious rooms have wooden decks where guests can relax in the sun among giant palm trees. Sandy and Graham designed clever louvred sliding screens that provide complete privacy while guests can still enjoy access to the surrounding garden.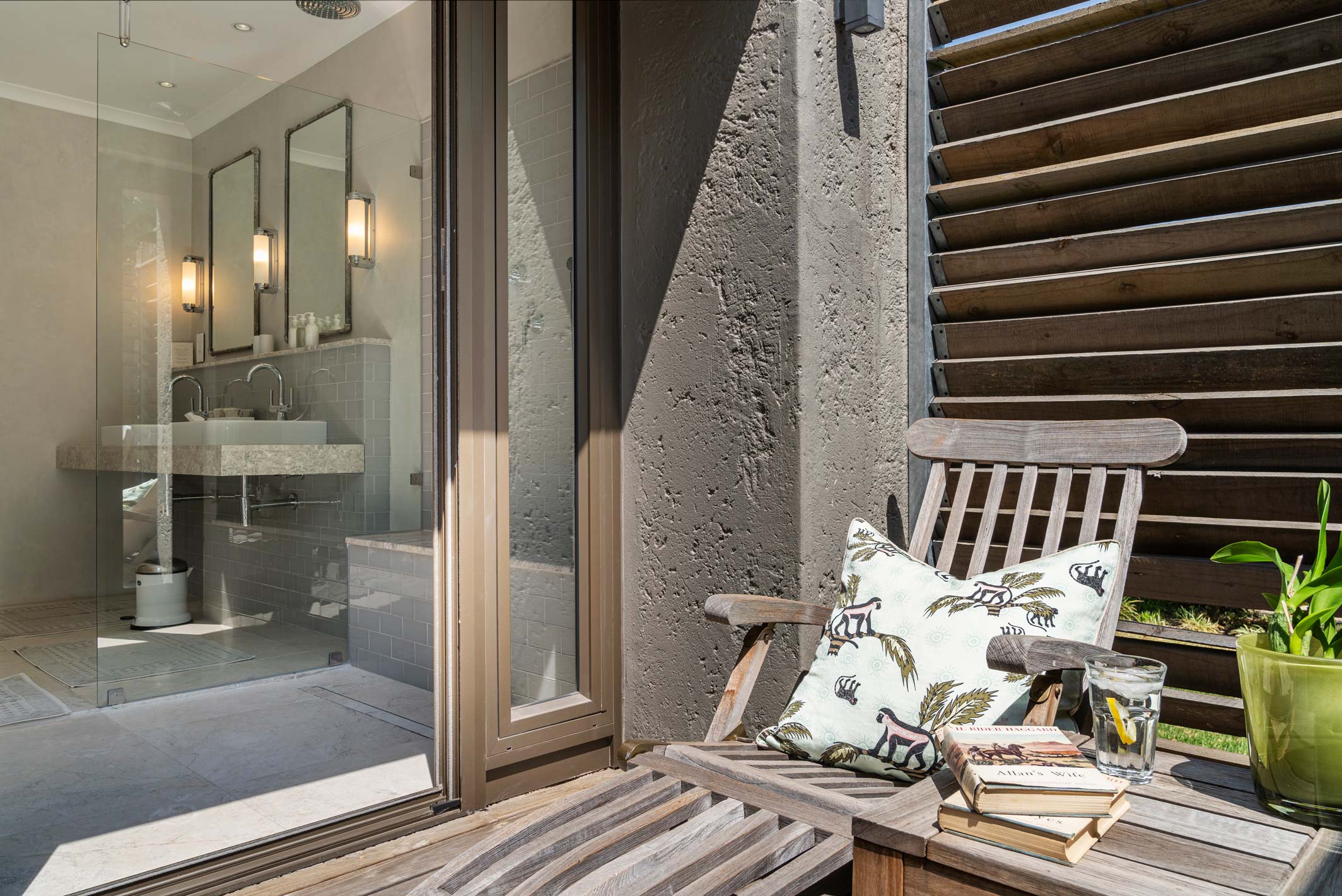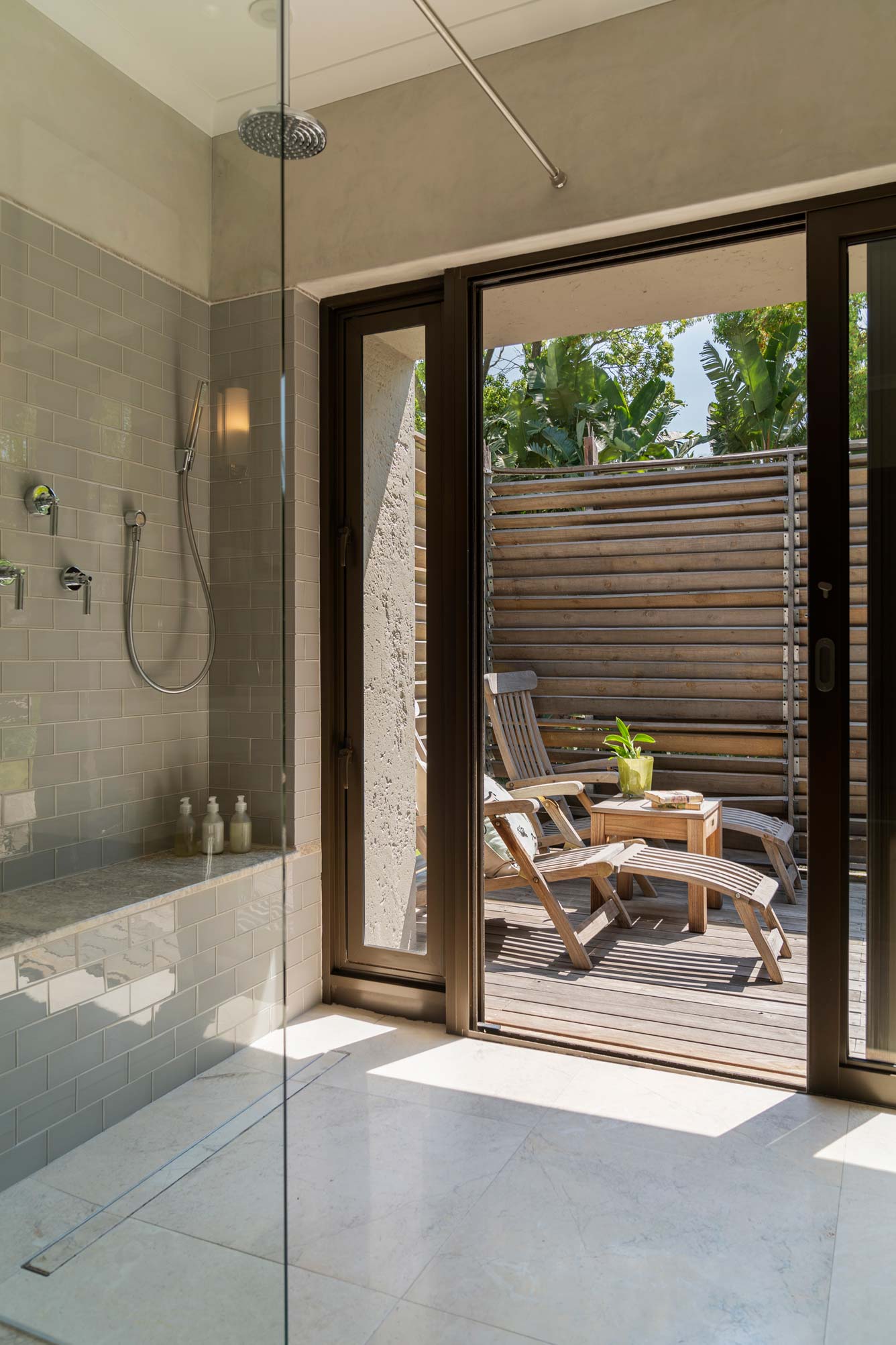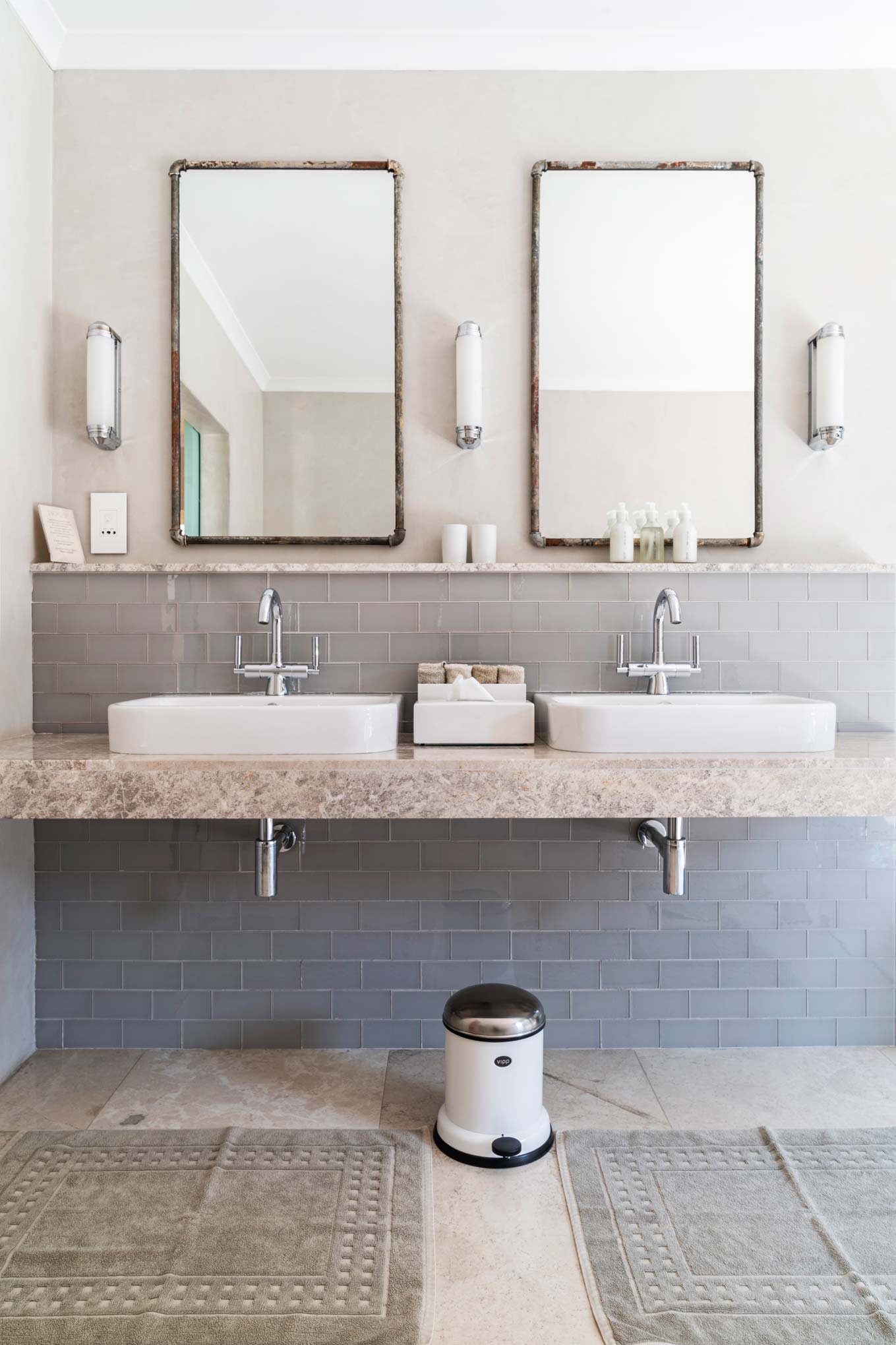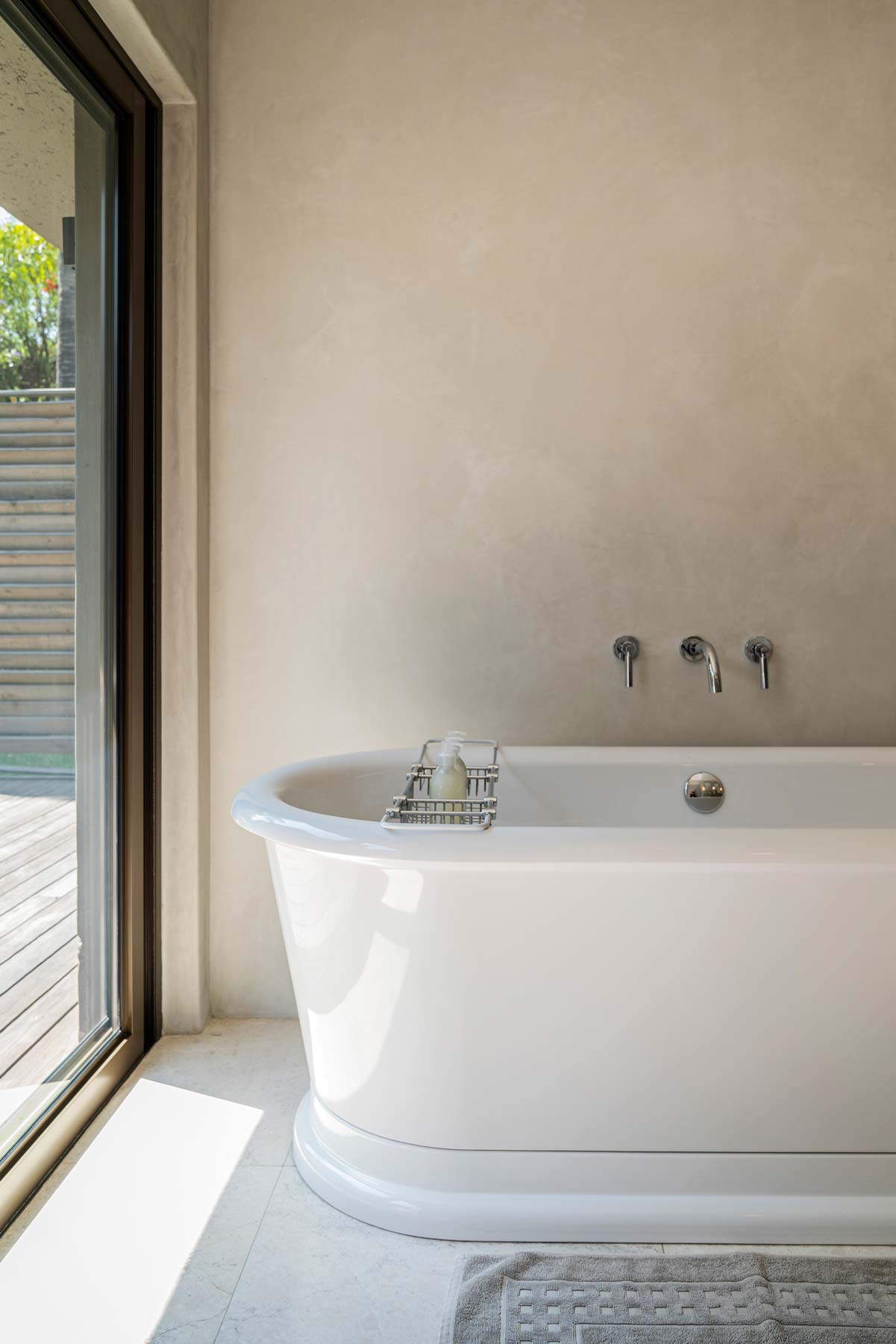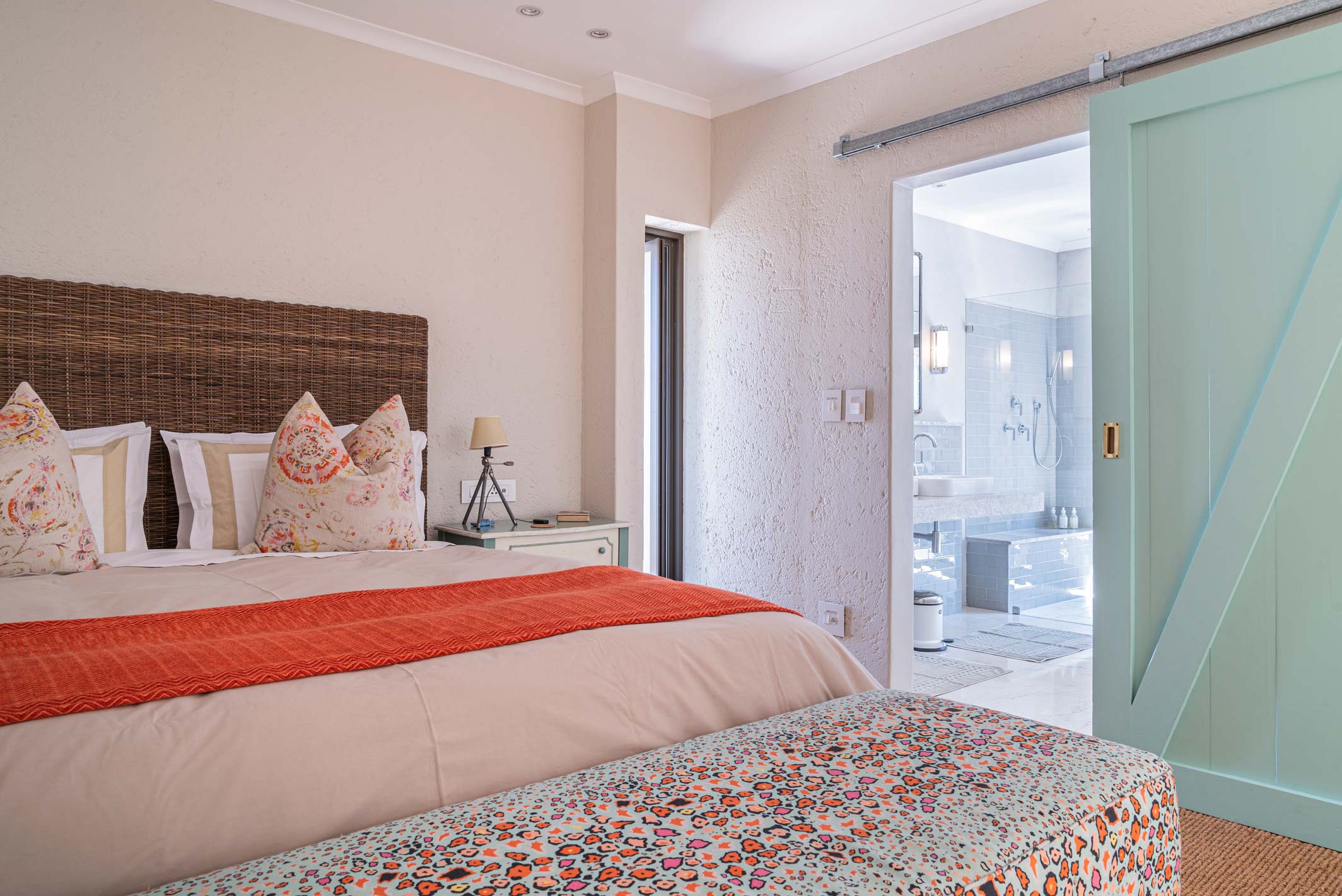 As a filmmaker, Graham's love for story-telling is visible throughout the guest house. Quirky elements like repurposed tripods (now used as bedside lamps) and old tin cars and wooden toys, add to the inviting character of the interior. The couple's love for birds and the African bush veld is also evident in the collector-like aesthetic, choice of fabrics and use of materials.

The rooms are vibrant and friendly. Each have a brightly painted barn-style sliding door that leads into a luxurious en-suite bathroom with beautiful bath and huge shower that open onto a private deck, adding an almost spa-like feel. My favourite is Annex III with its pewter bath and private outside shower.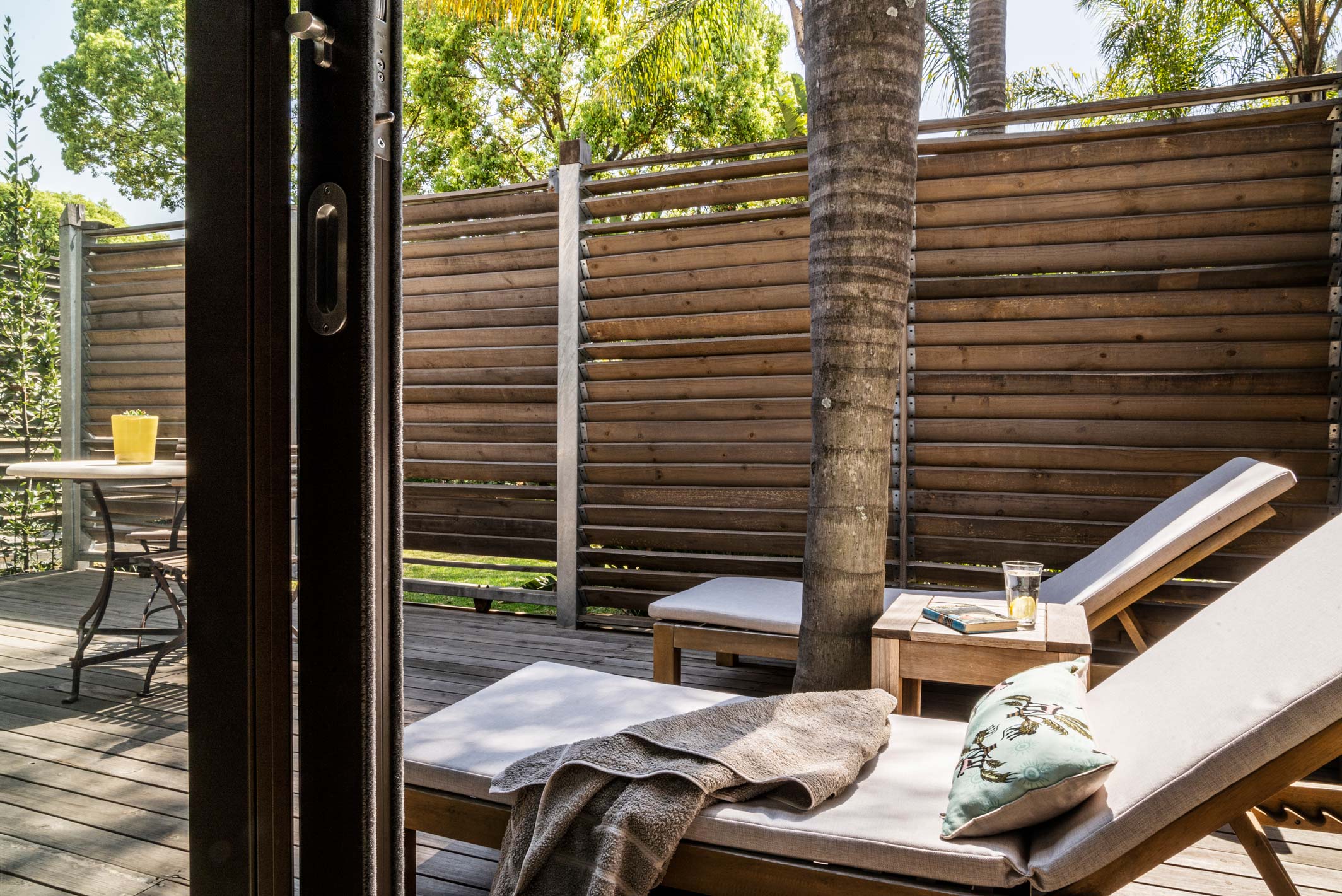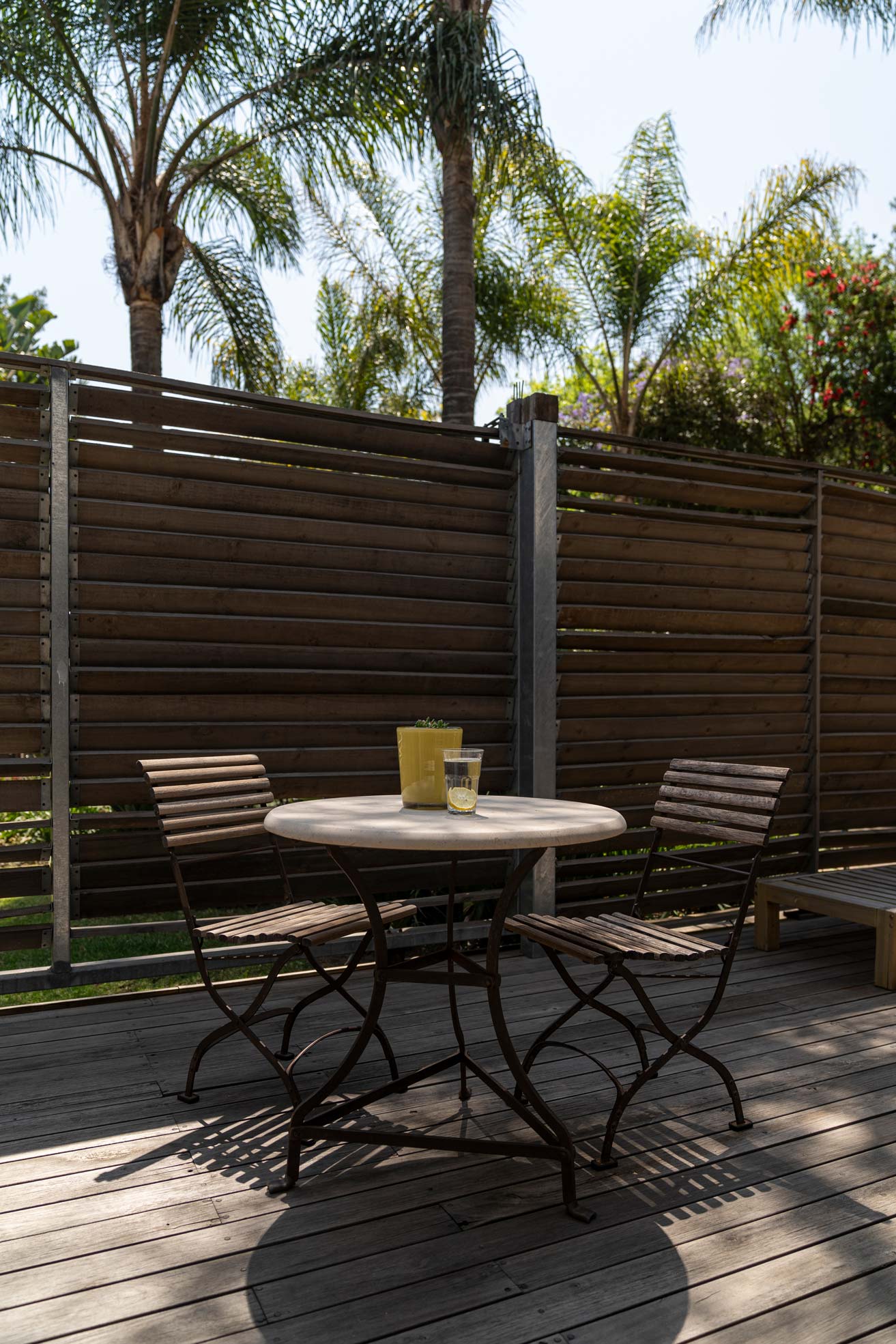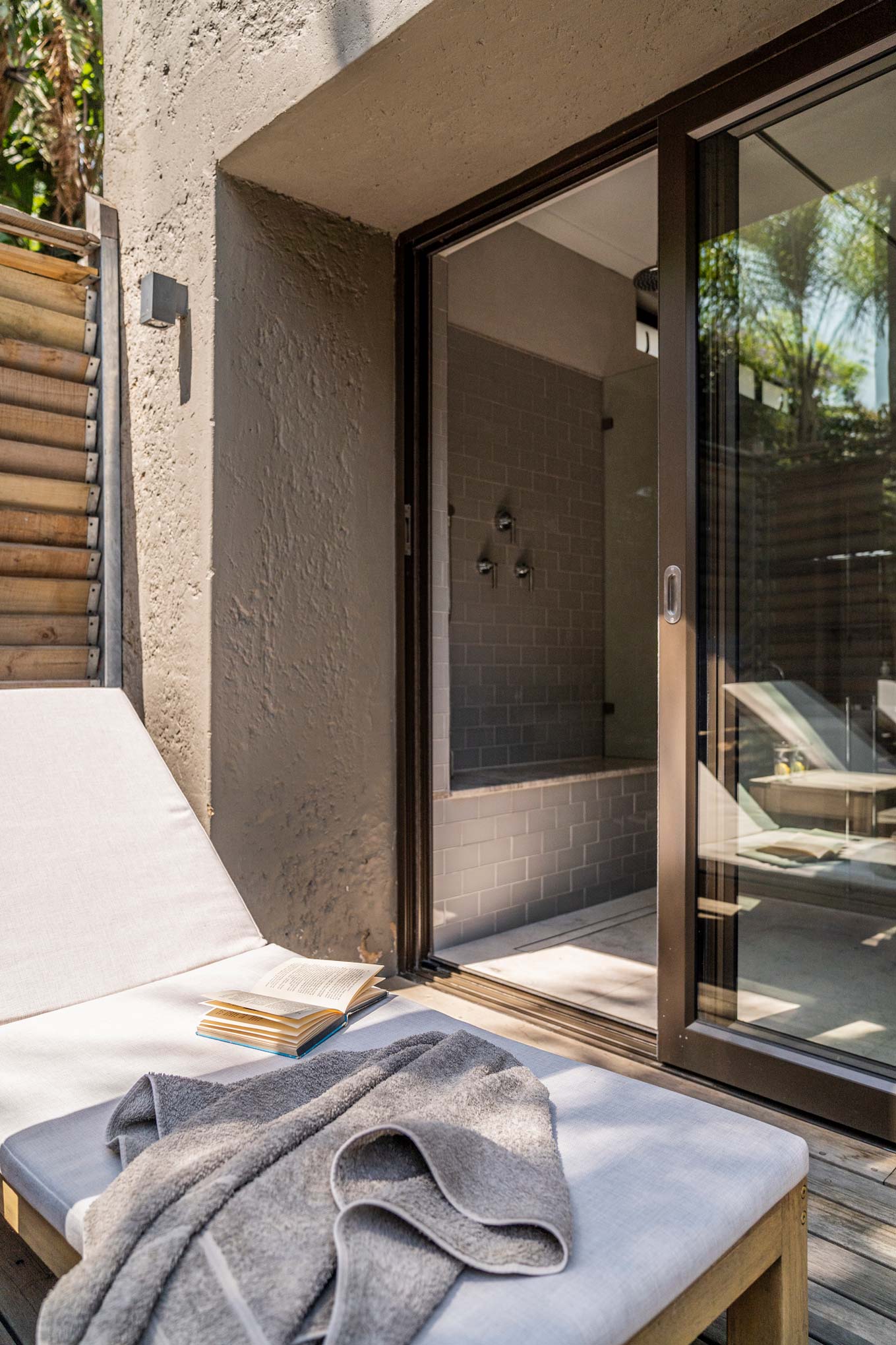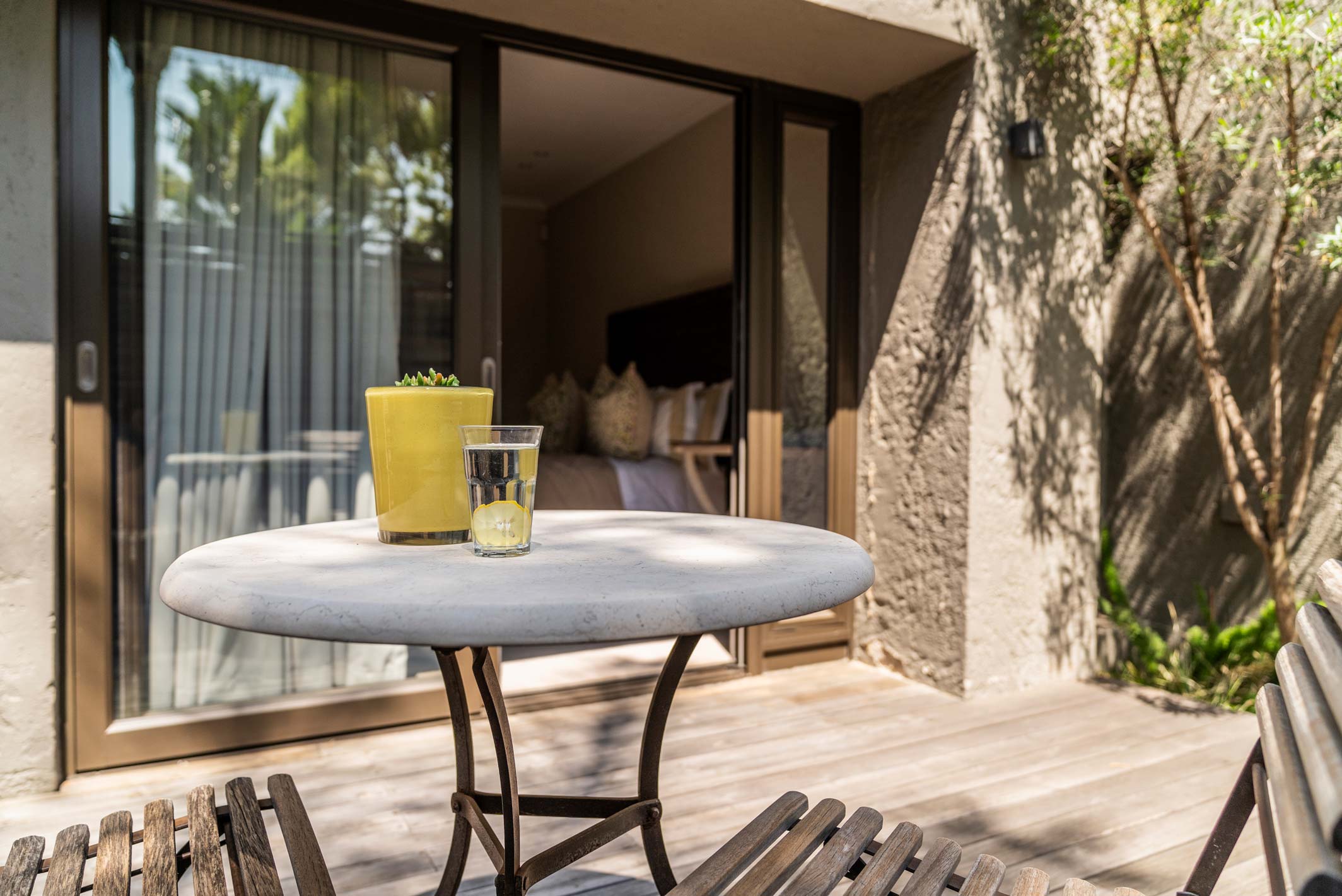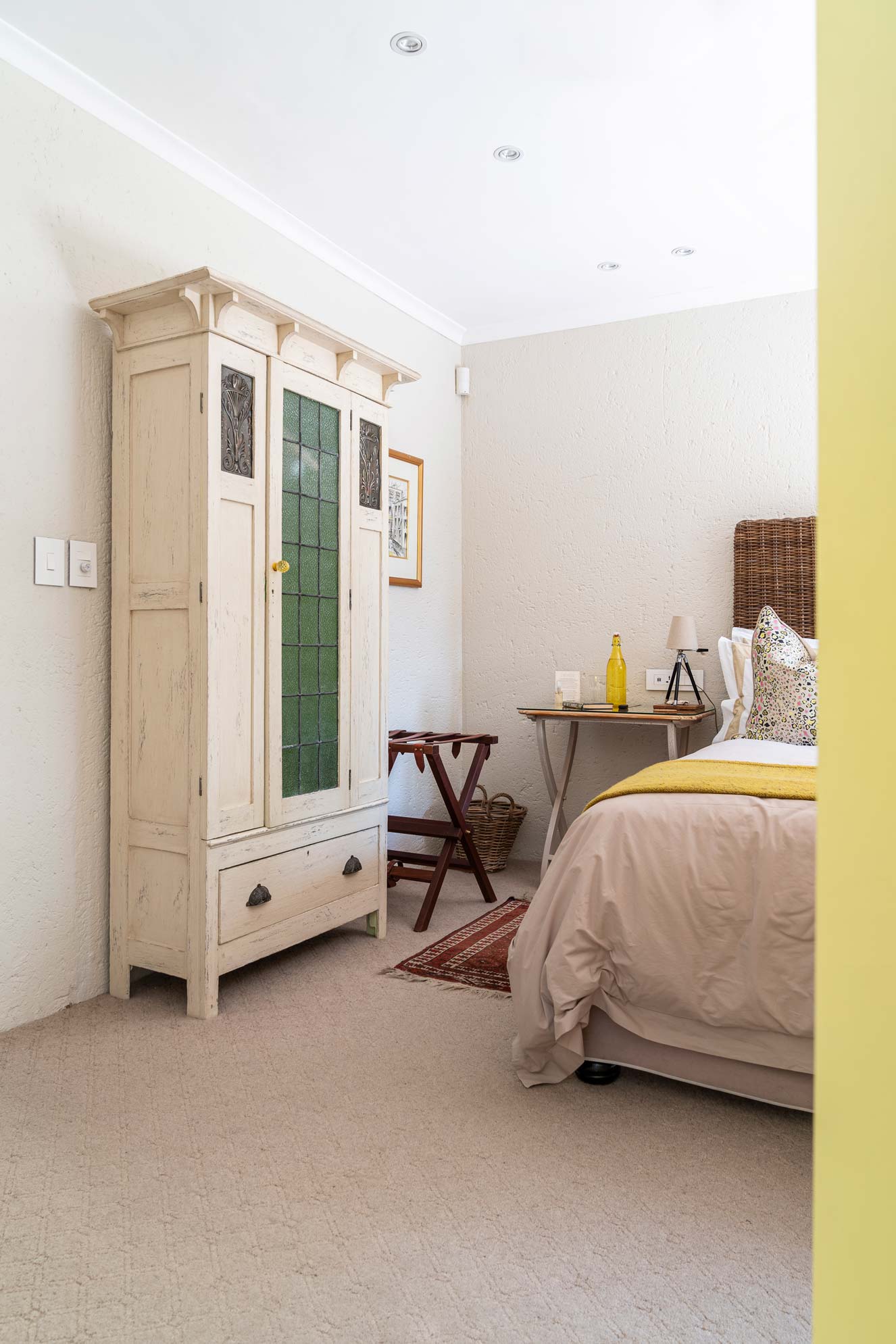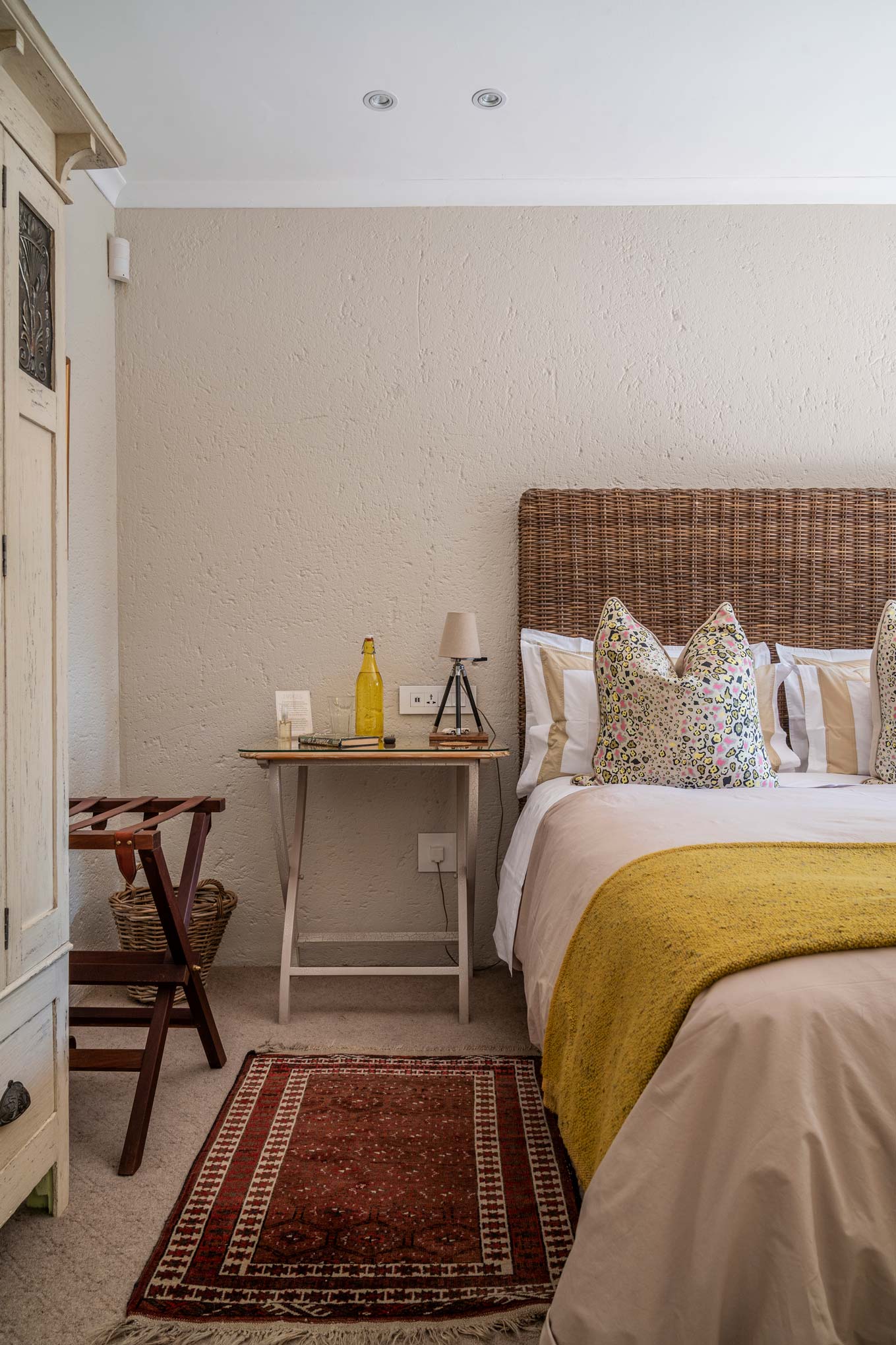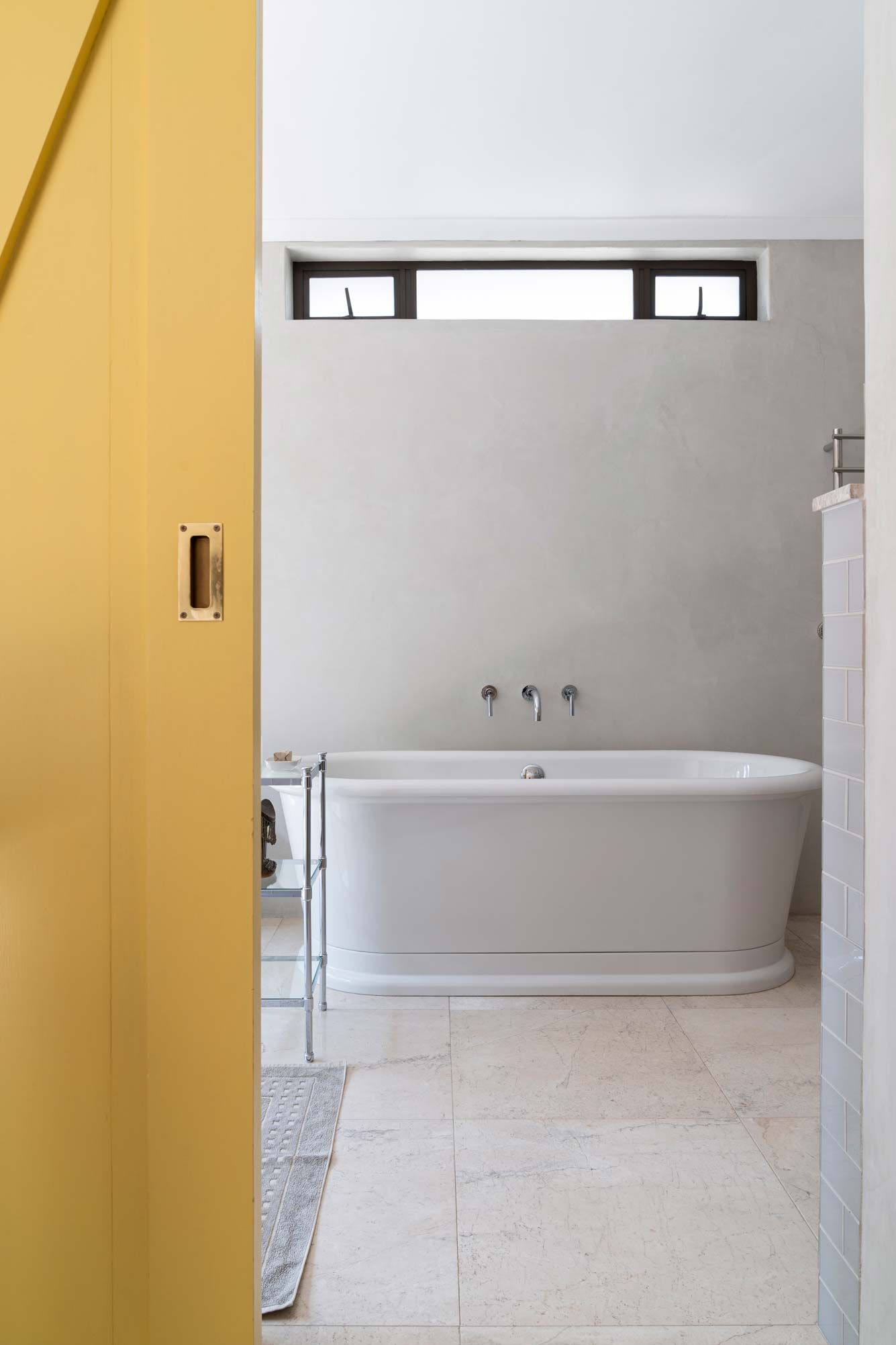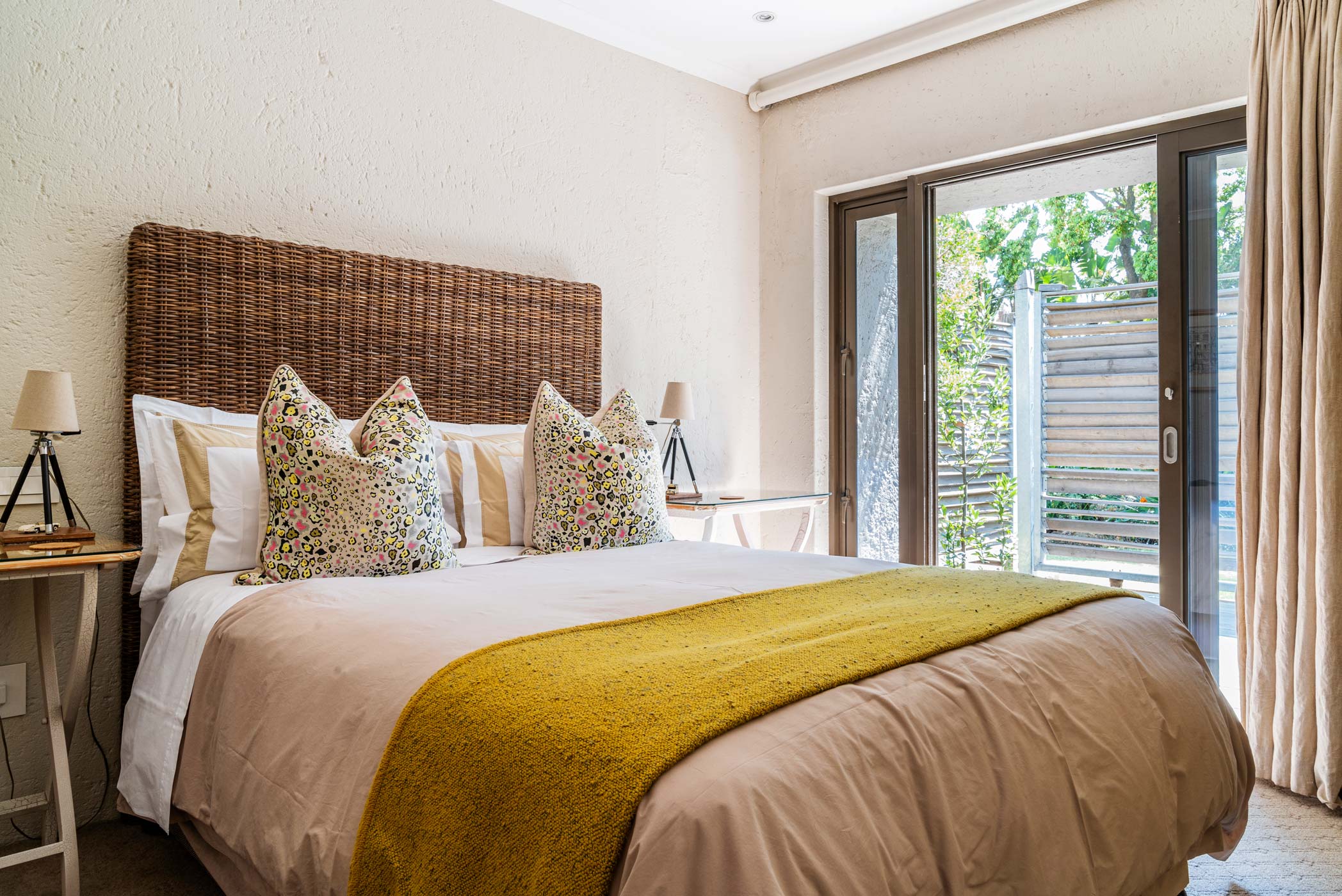 Sandy, who's won numerous awards at Cannes, D&AD, One Show and the Loeries during her corporate career as Creative Director of TBWA South Africa, now runs 2 Mokolo with equal fervour. So it's without surprise that the guest house has such an excellent traveller rating on Trip Advisor.
2 Mokolo is central Joburg's first BirdLife SA accredited birder-friendly establishment, but it's not just nature lovers and birds that are welcome here. The guest house has its own beehive too. So aside from Graham's delicious home-made sourdough bread, kombucha and preserves, guests can enjoy honey from the resident bees.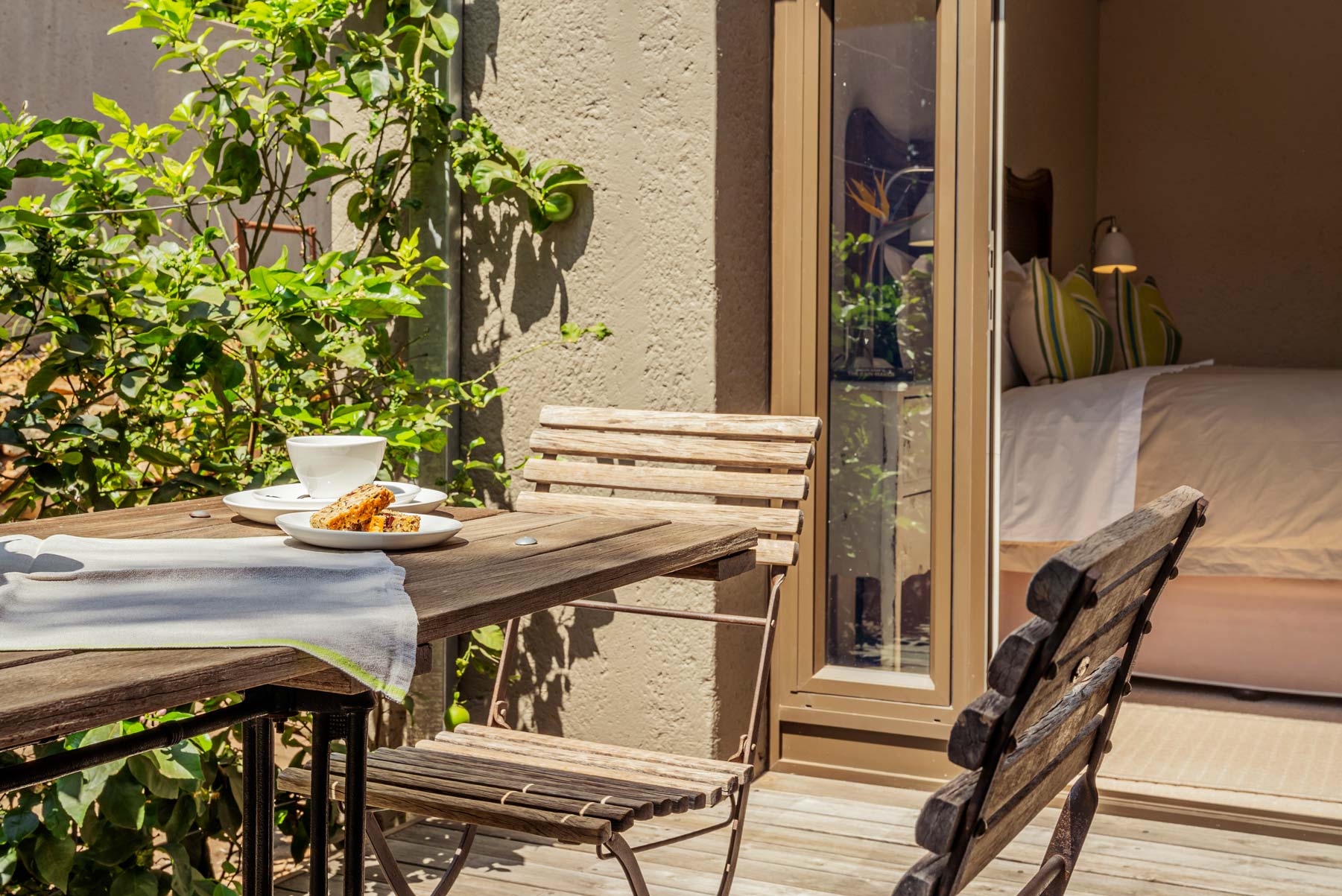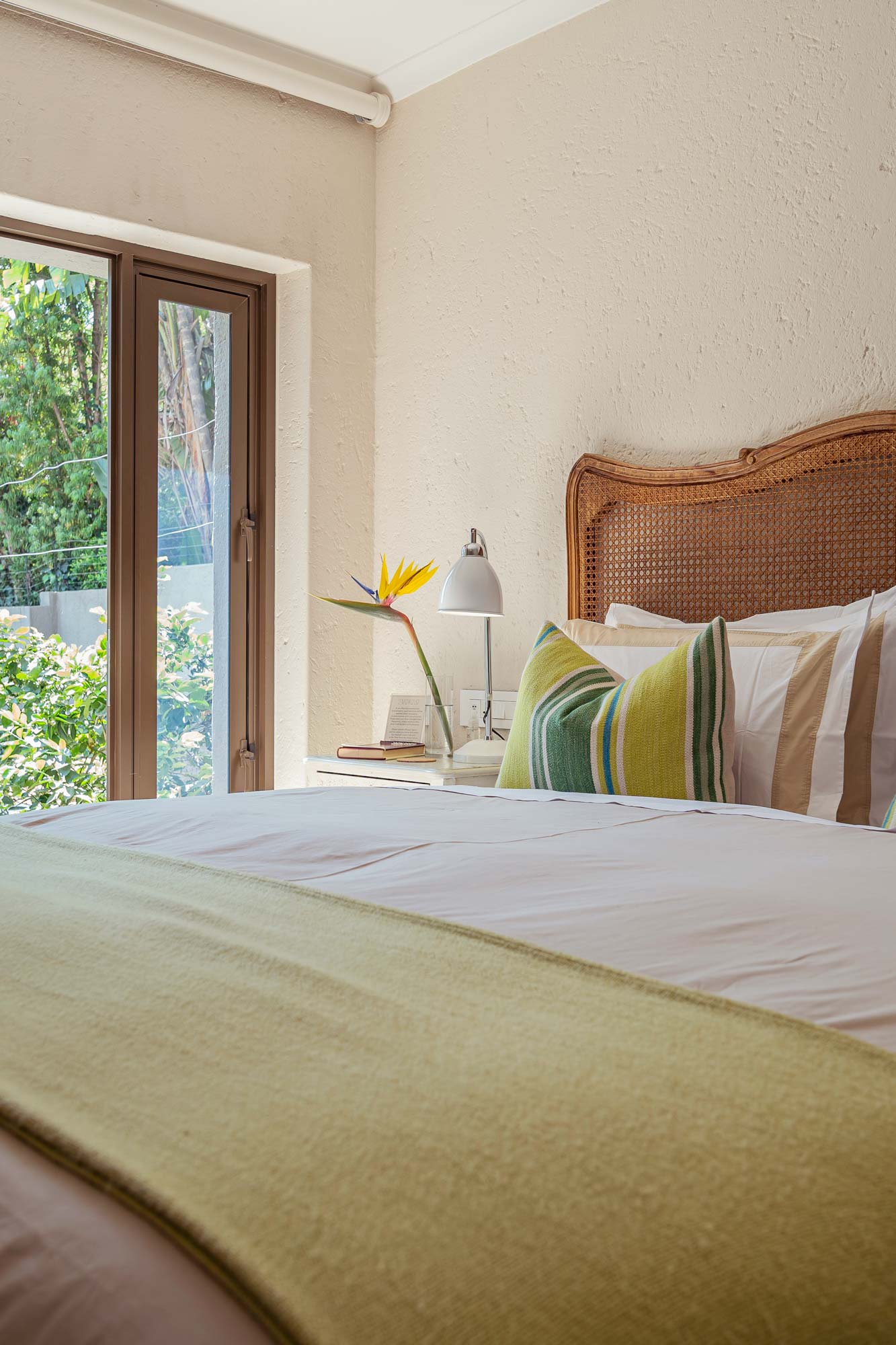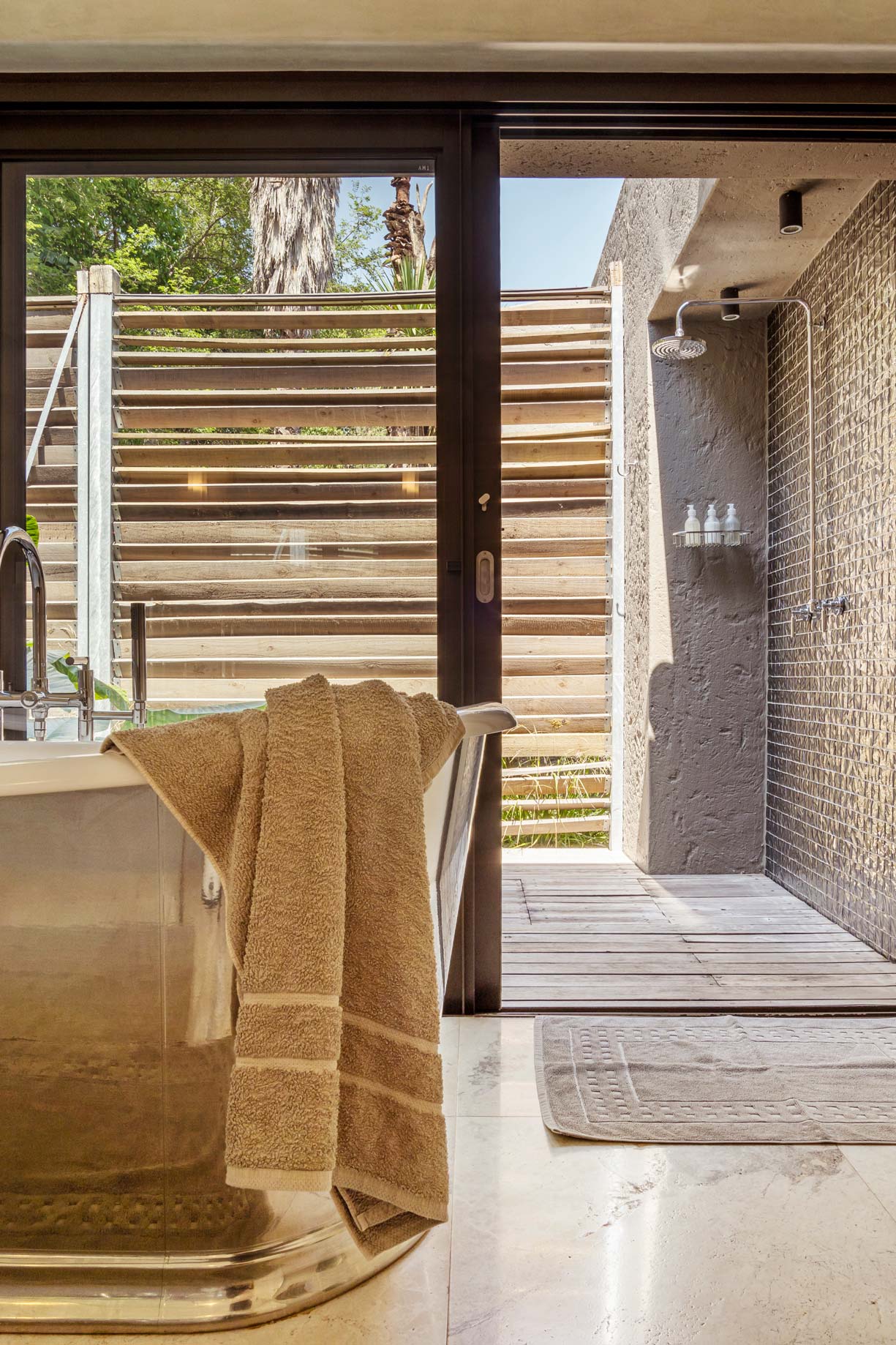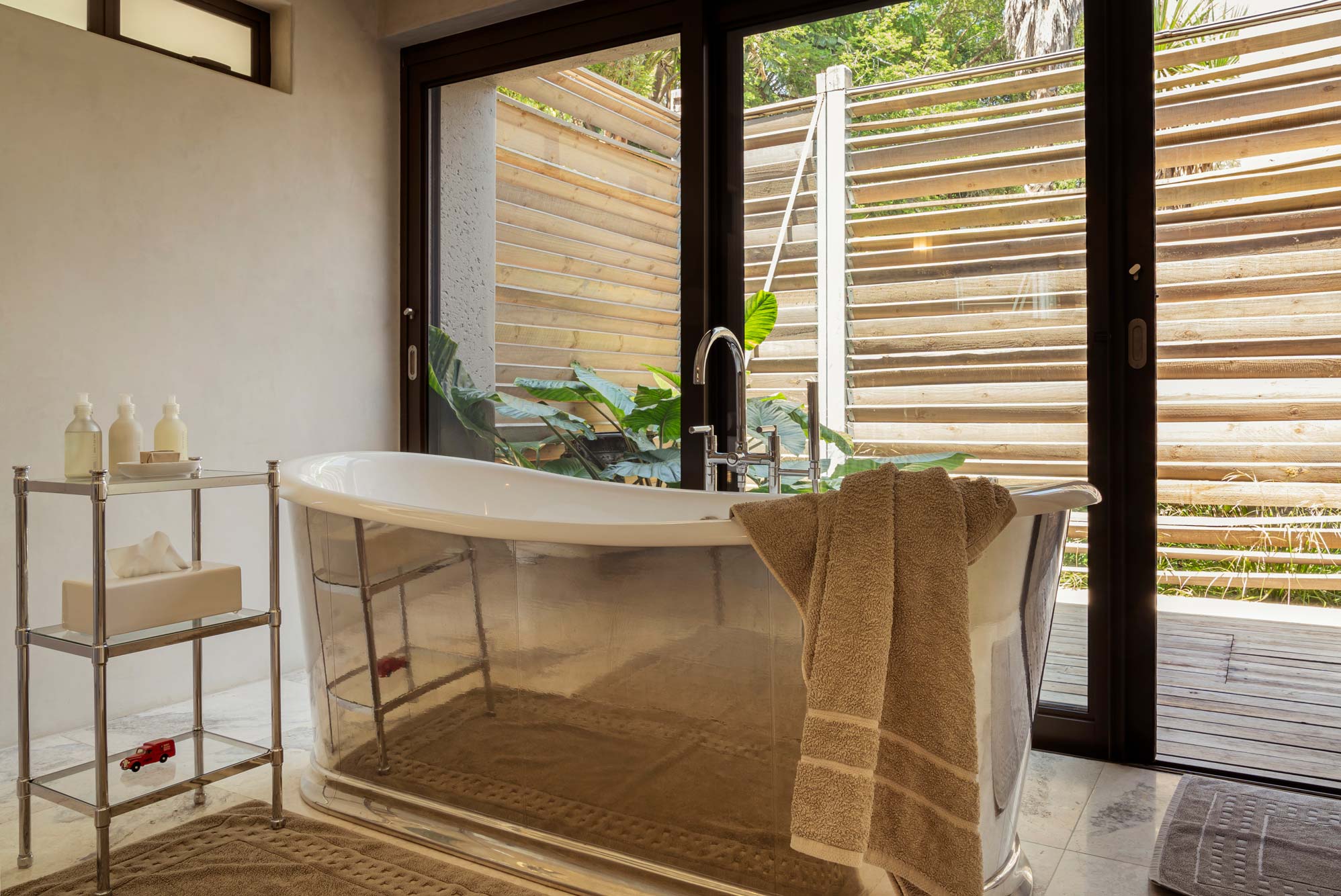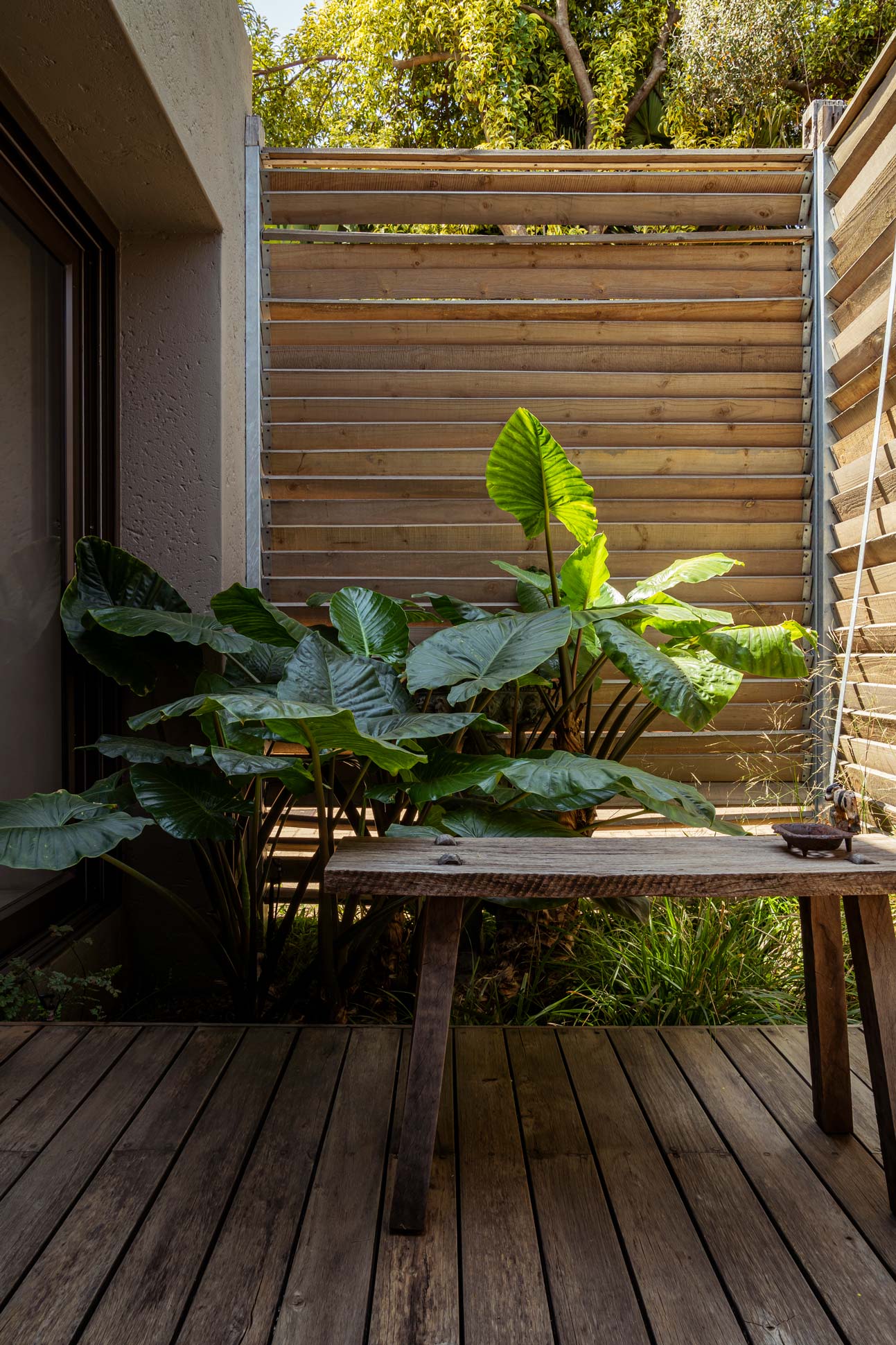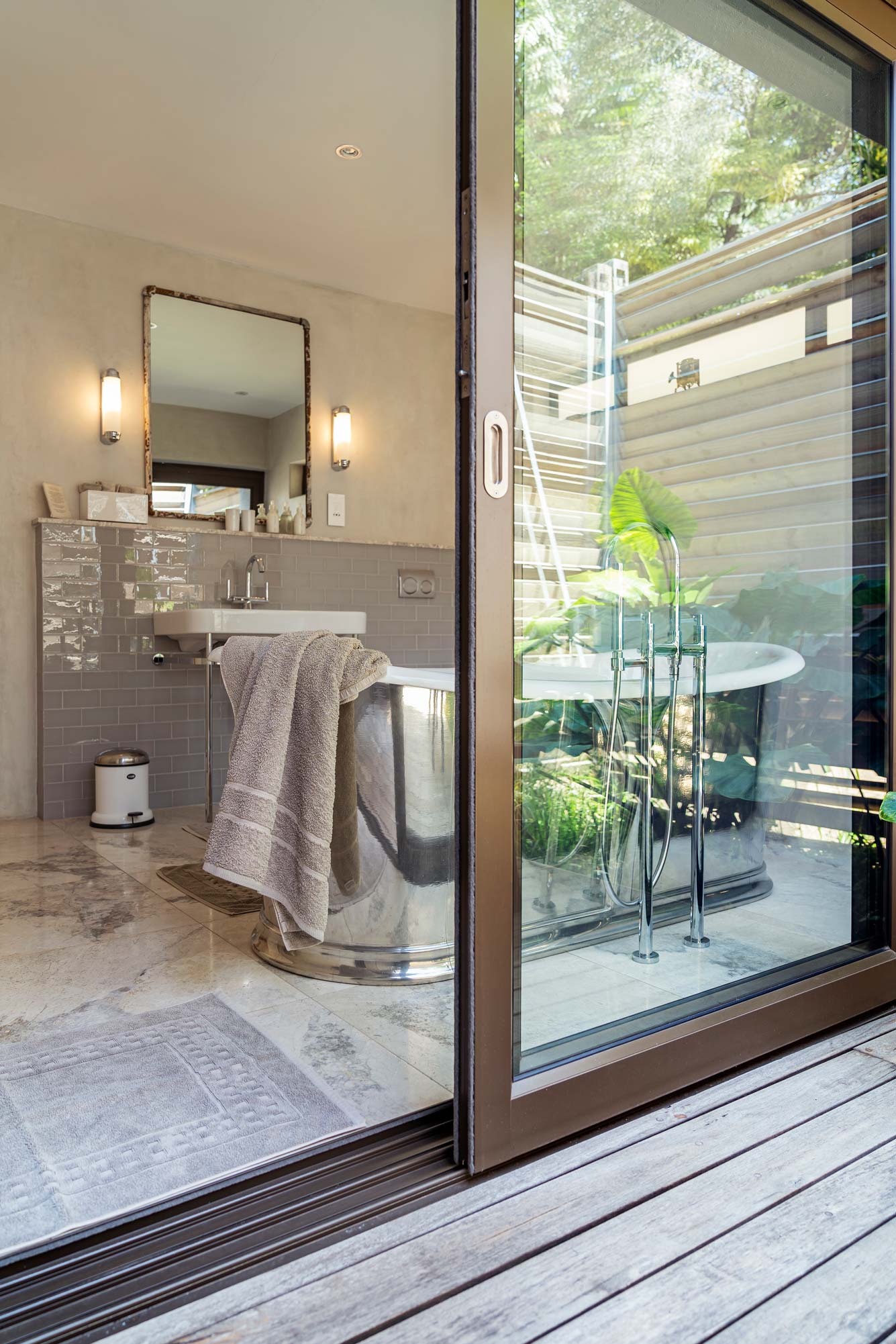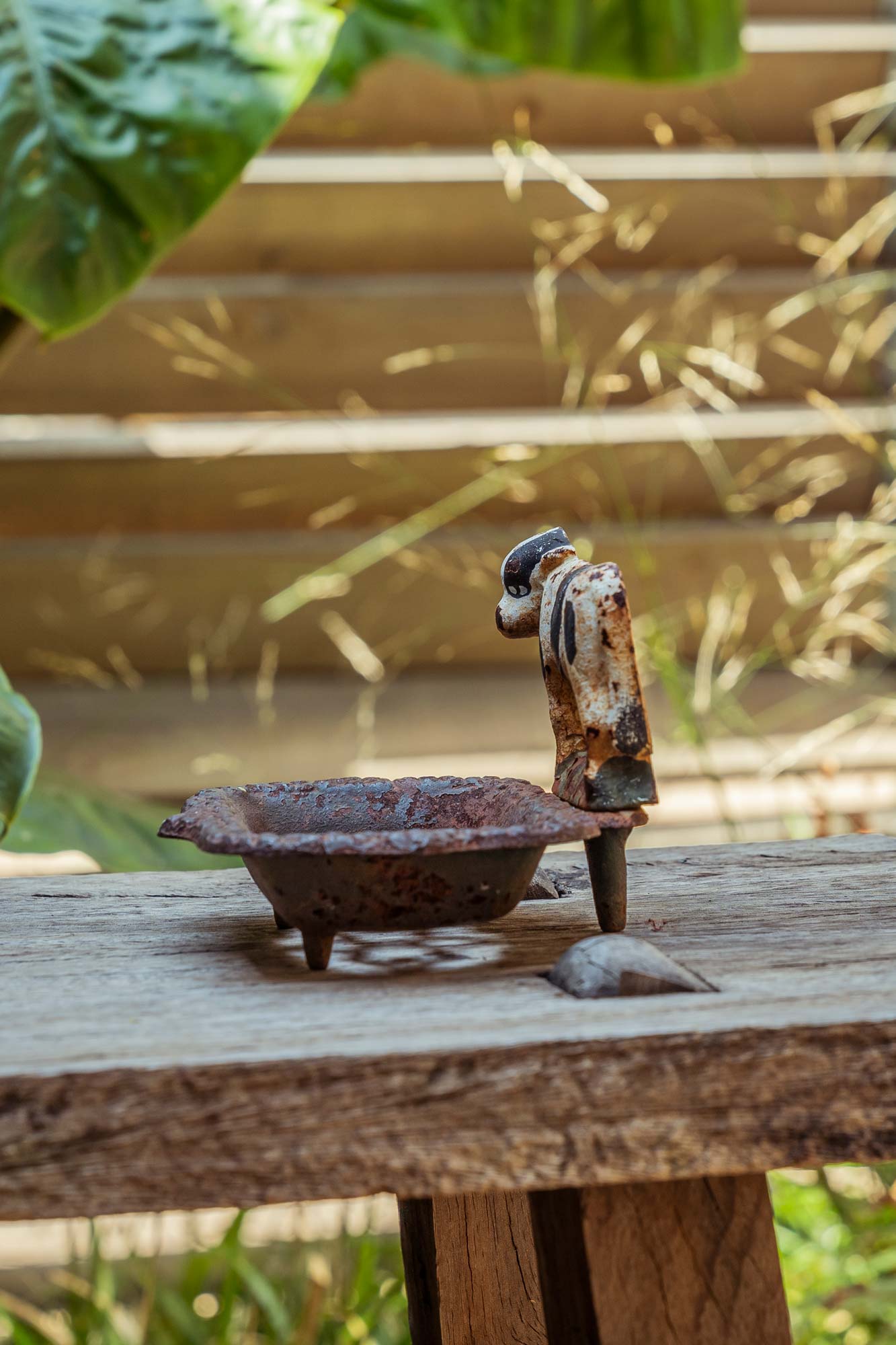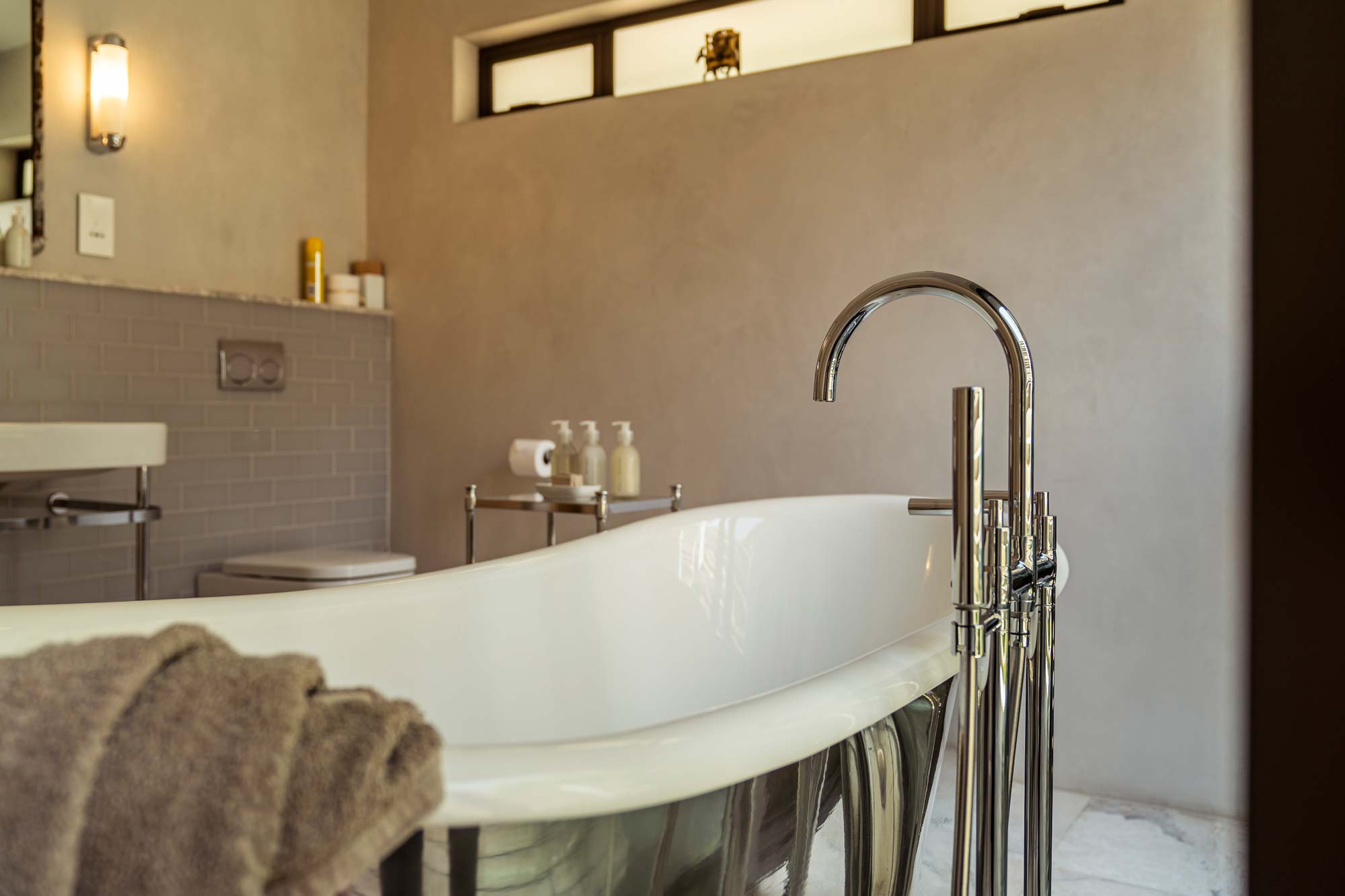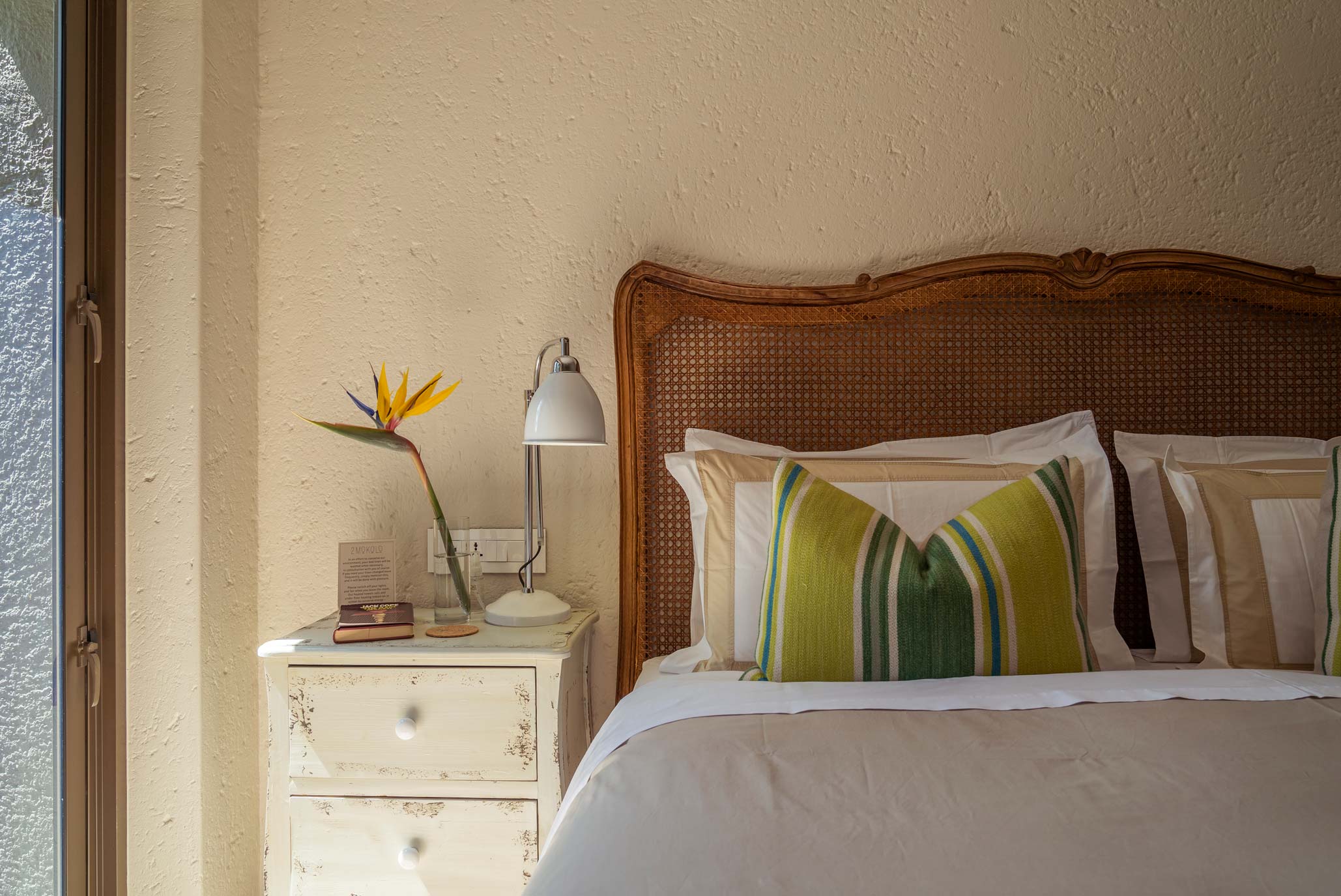 Soon the beautiful 2Mokolo will have a brand-new website designed and built by yours truly. Until then, bookings can be made on 2mokolo.co.za.
If you're in need of some beautiful photography and a modern functional website, we're here to help. Have a look at our studio page to see all the ways that we can help your business communicate beautifully. We're also always looking for nature-friendly businesses to feature on the blog. Yours might just be the perfect fit!
Wild about interiors?
Sign up to the newsletter for more inspirational content and stepping into beautiful spaces.