Coffee & cozy at FreiRaum cafe
Without the anticipation of Christmas and thrill of Sylvester, Berlin can be pretty grey and gloomy in January. So if you need some motivation to leave the house, head over to FreiRaum on Katzbachstraße. With their two wood burning stoves and logs to last all winter you'll be hard pressed to find a cafe more cozy. Owners Oguz and his wife Nihal, have done an amazing job at creating an atmosphere so inviting that you just won't want to leave.
But if you can't be coaxed on looks alone, come for their amazing coffee and delectable edibles. Everything is home-made and freshly baked by Nihal and Oguz, whom you're certain to meet on your visit. Originally from Turkey, Oguz moved to Berlin 6 years ago. He studied economy and was a diving instructor before practising gastronomy here in Berlin. Nihal, who grew up in Berlin, is an art therapist, and initially used the space as her studio.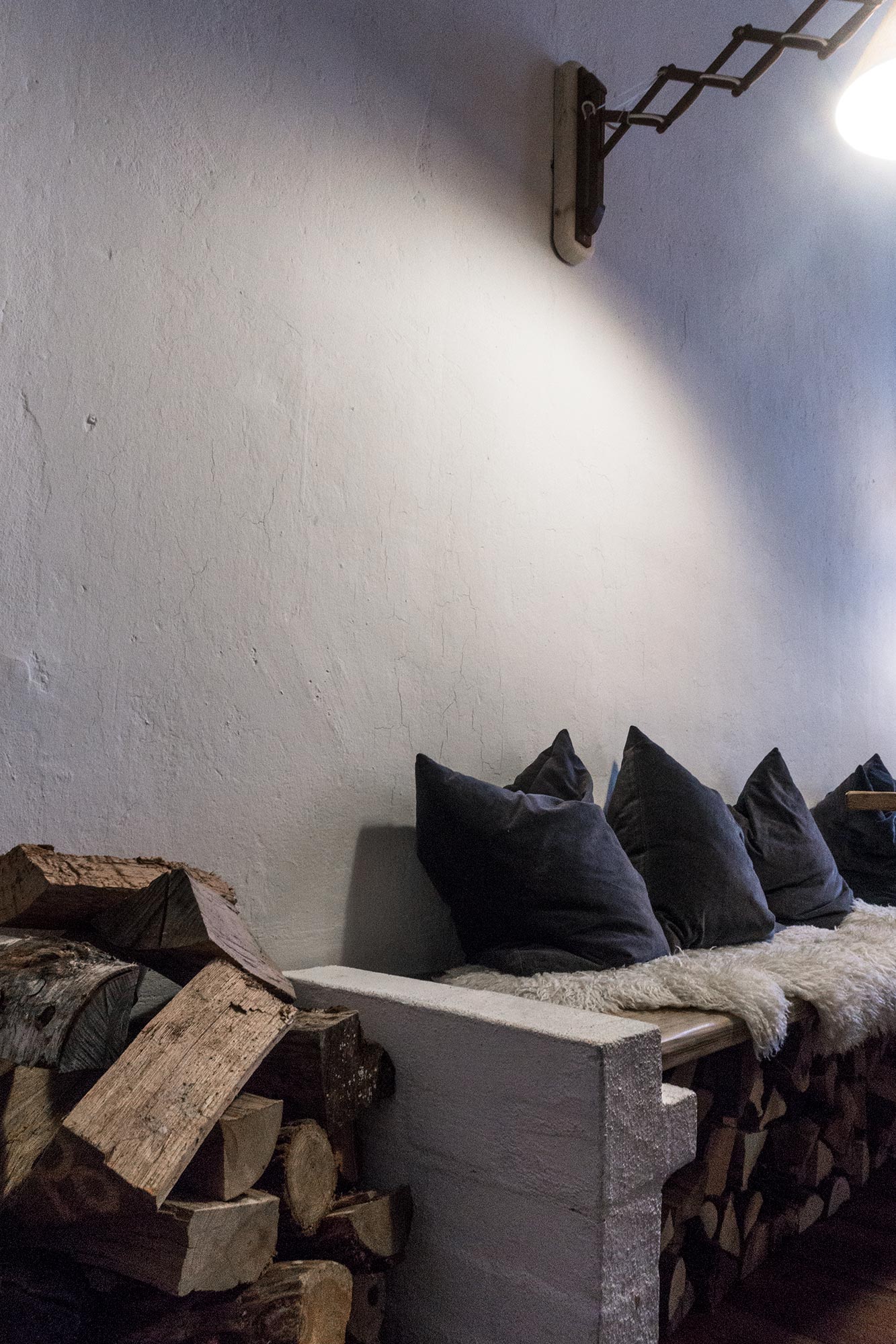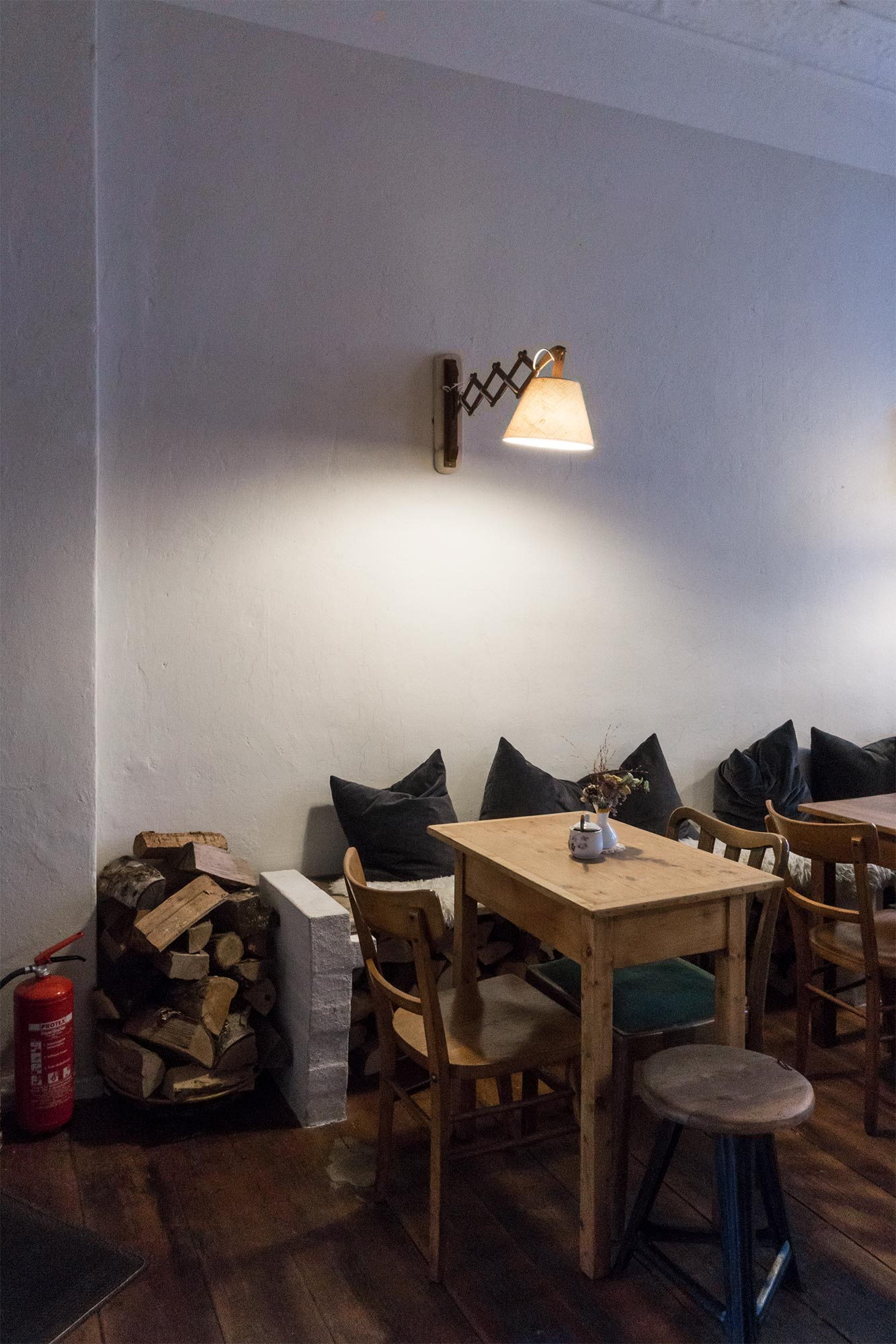 The idea for FreiRaum came about when Nihal fell pregant. The family found an apartment above her studio, and because she was about to stop working they decided the turn it into a coffee shop. Oguz and Nihal did the interiors themselves, with an effort to maintain an eco friendly approach.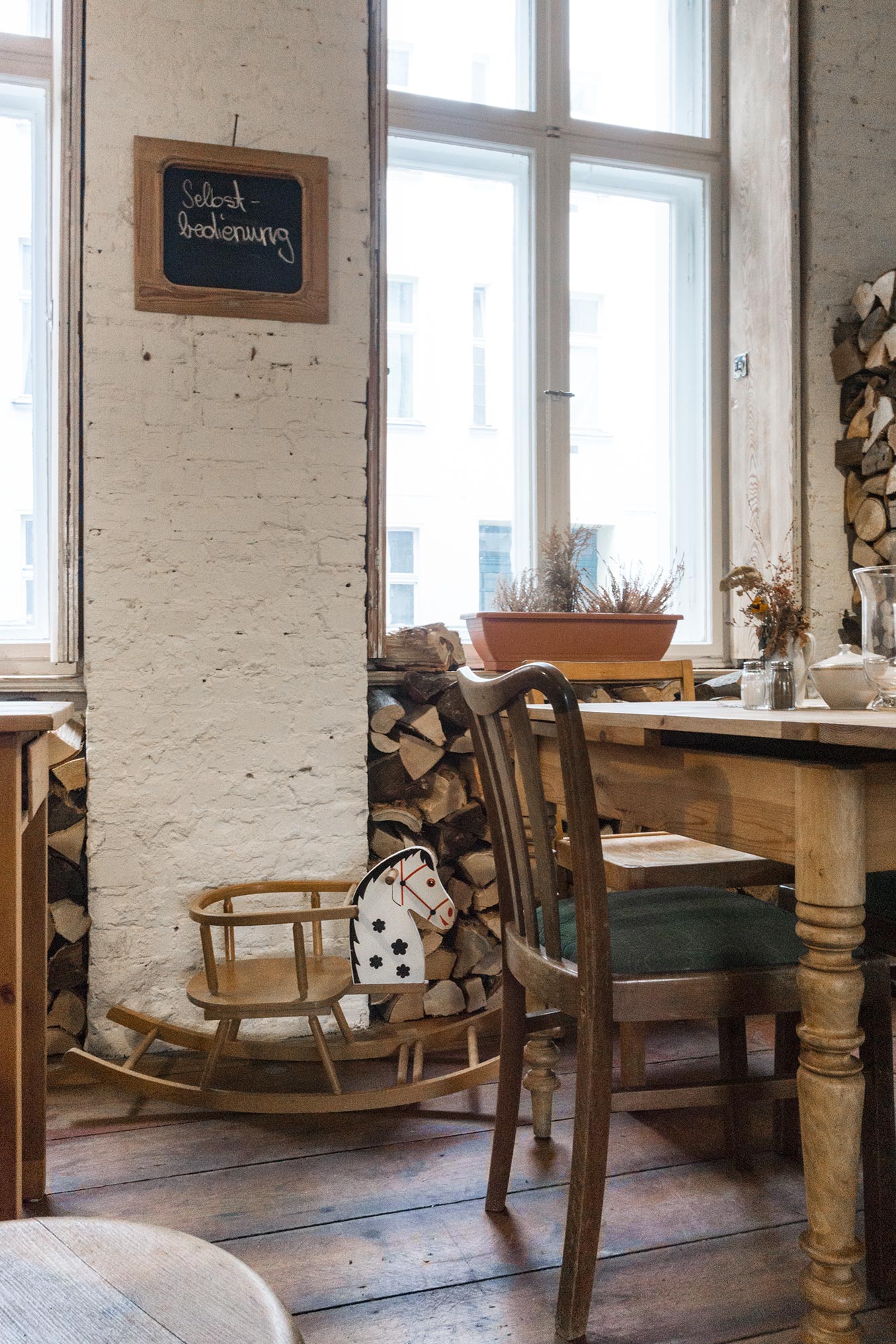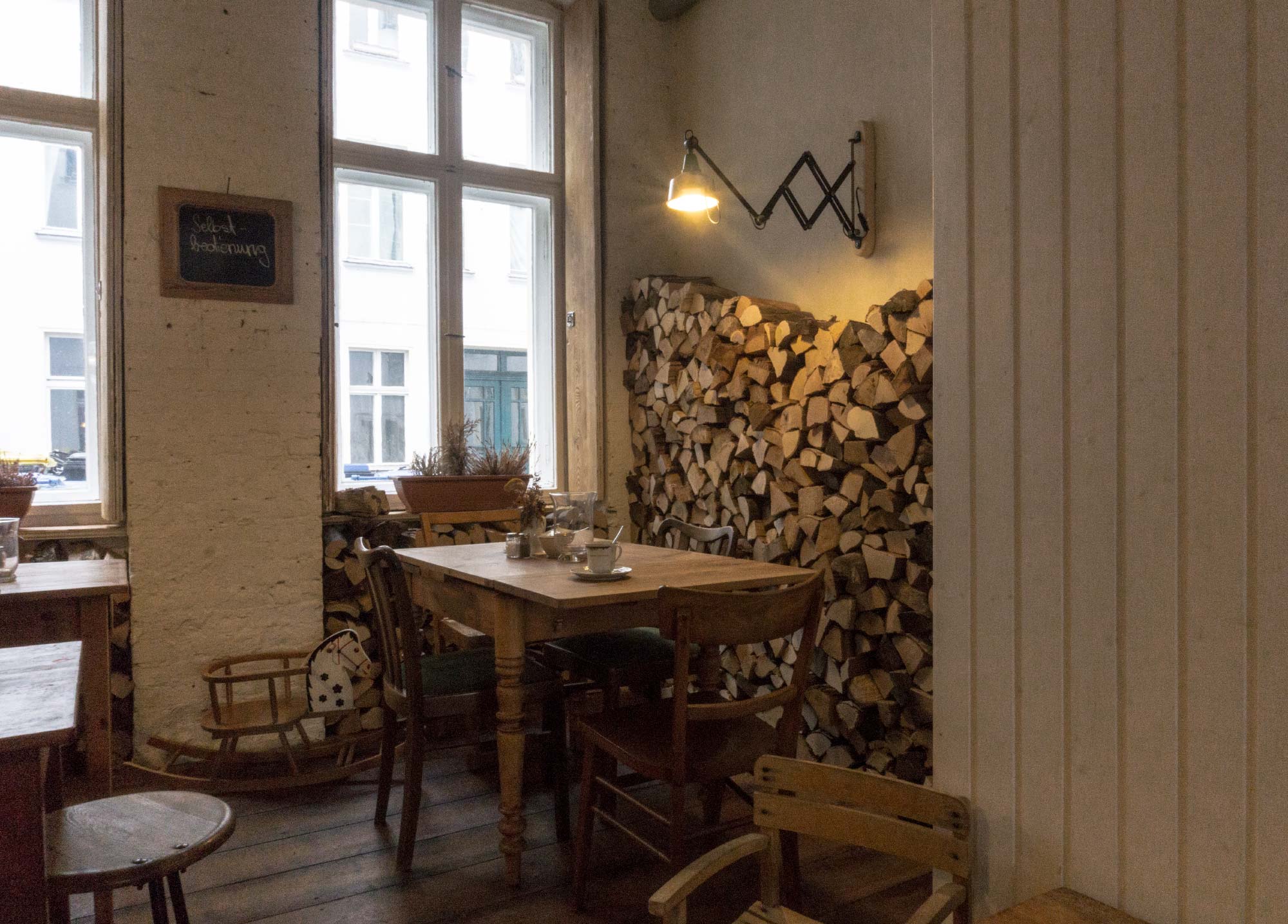 Eight months later the resulting design was simple and understated with a focus on earthy colours and natural materials like bare clay walls and wood panelling. Coupled with old wooden floors, wild flowers and woolly throws, the space is reminiscent of a mountain cabin in Scandinavia.
It's down-to-earth aura is even more enhanced by the child friendly elements like tiny chairs and wooden horse. It's no surprise that the owners themselves have two kids, Eftalya, now two and a half and her 15 year old brother, Tanyel.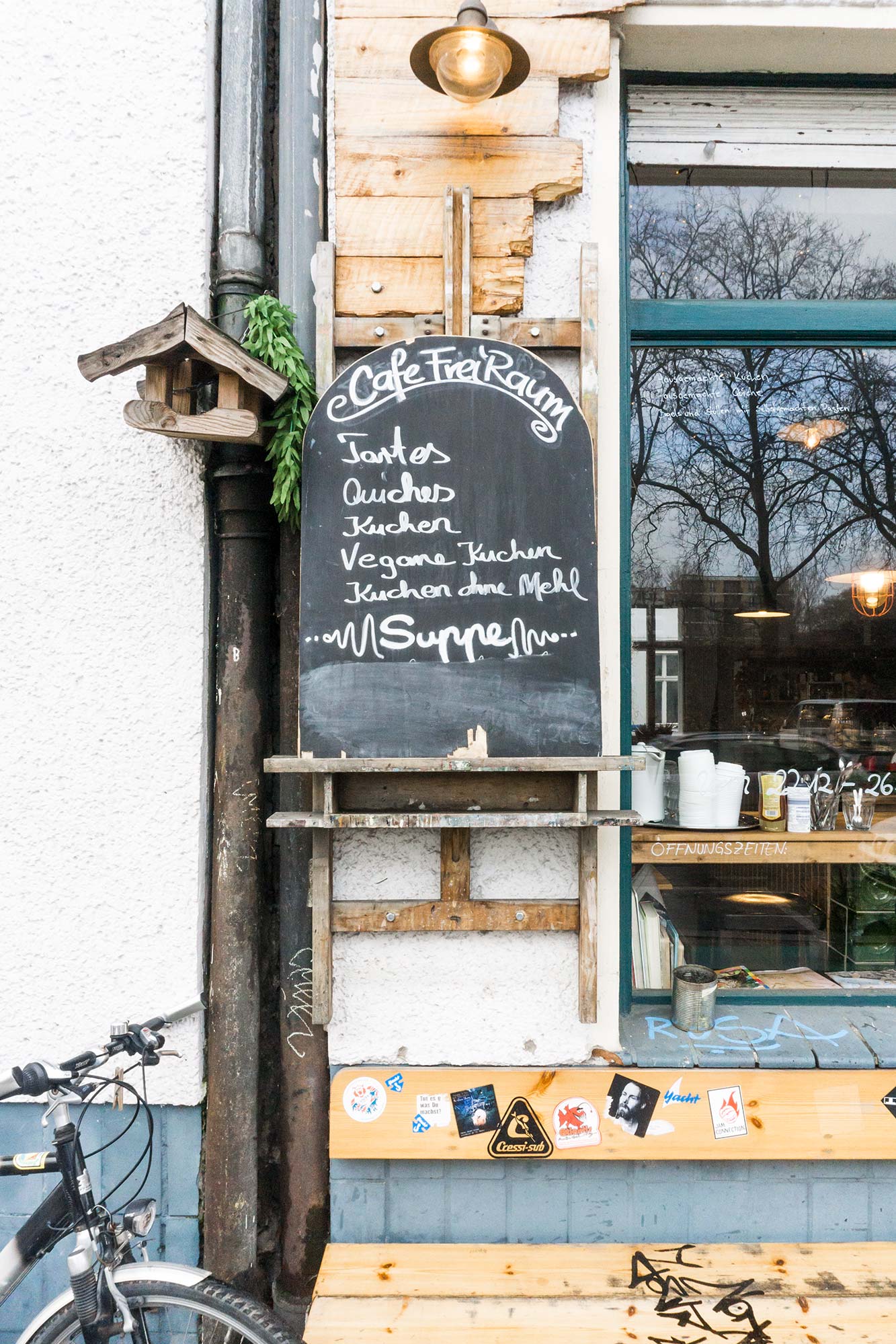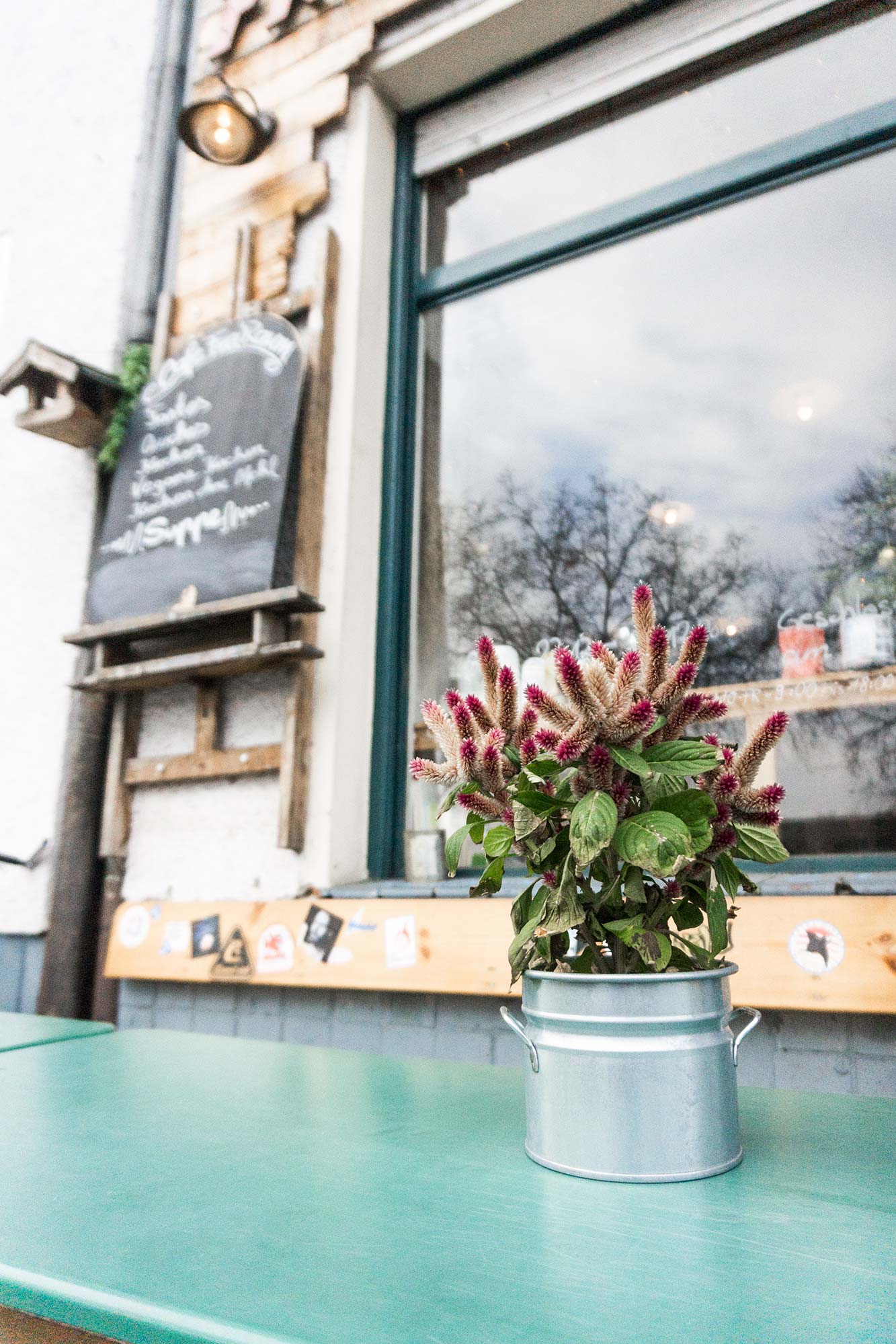 I simply love hanging out here. For Oguz and Nihal it's become a true Kiezcafe. A place where families gather, wonderful exchanges occur and friendships begin. Do come and have a look for yourself, on Katzbachstraße 24, Kreuzberg.