Elegant apartment in Berlin
Possibly one of the best things about working as a photographer is that I get to see and experience so many different apartments in Berlin. Sometimes I come across a few homes that are particularly pretty and elegant.
A couple of weeks ago I had the pleasure of photographing a wonderfully bright and spacious apartment near Boxhagener Platz in the vibrant neighbourhood of Friedrichshain in Berlin. The 137 m² square flat is available for rent on Spotahome – an online booking platform that offers thousands of furnished apartments around Berlin and 18 other cities across Europe.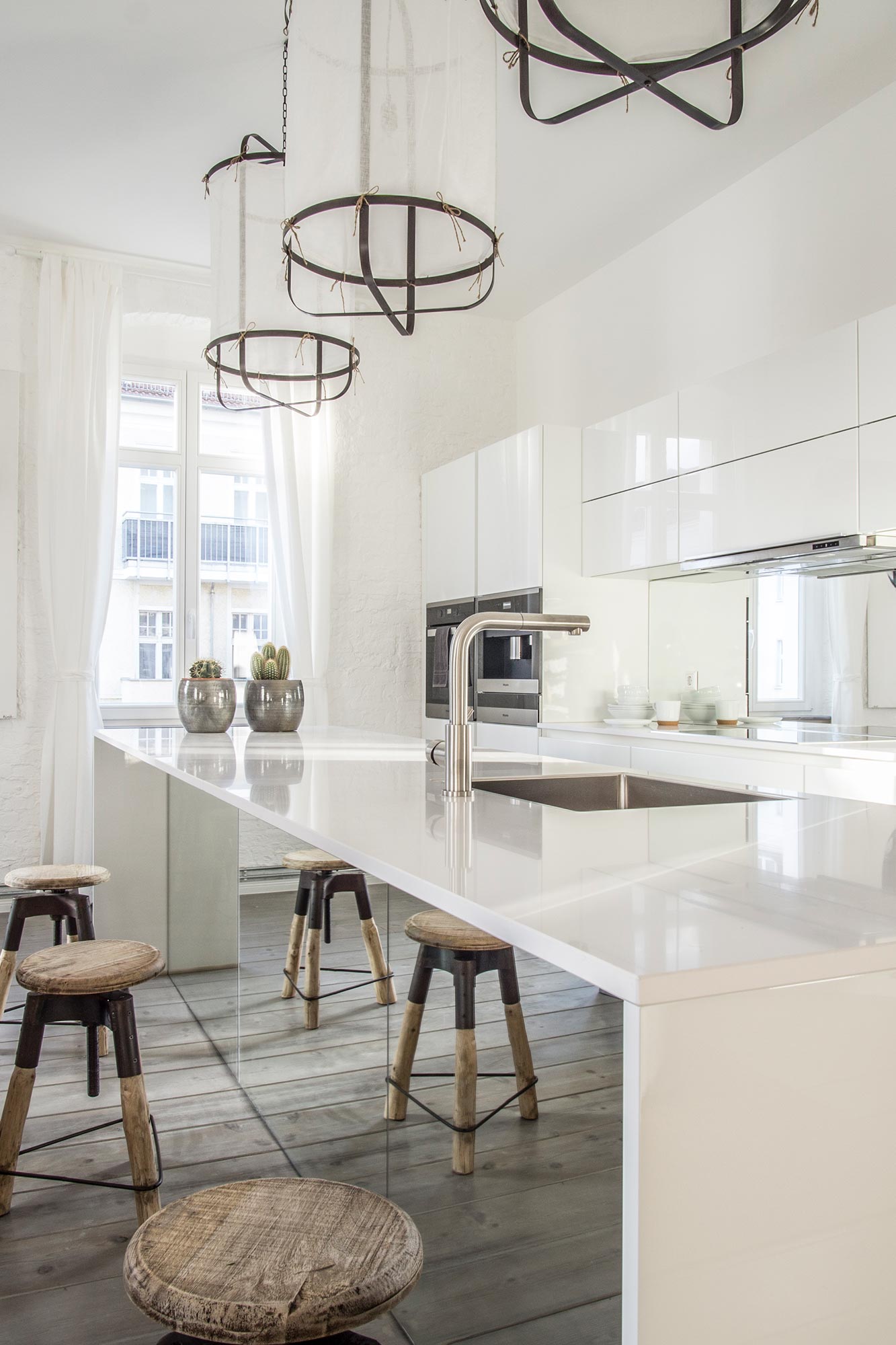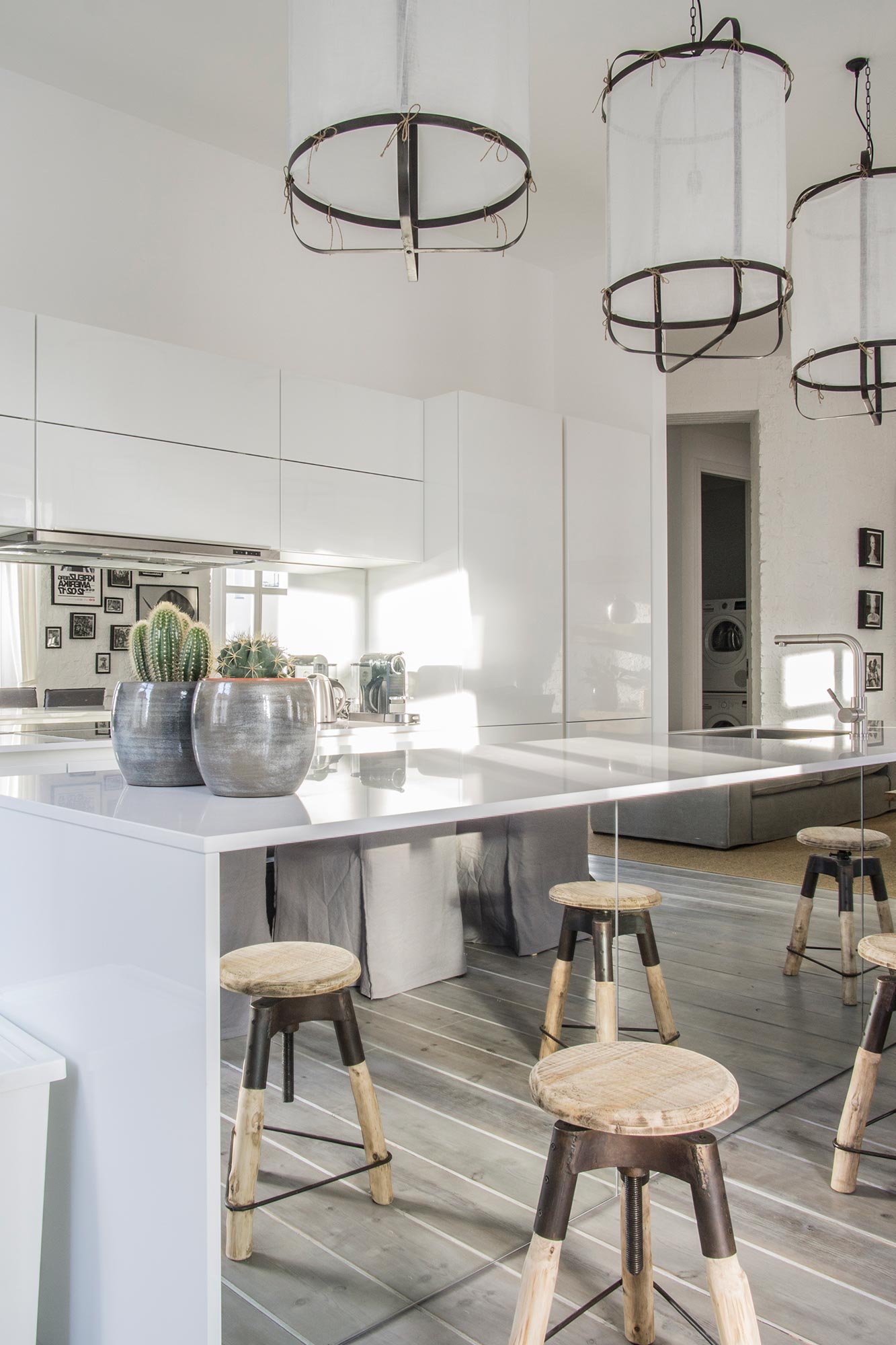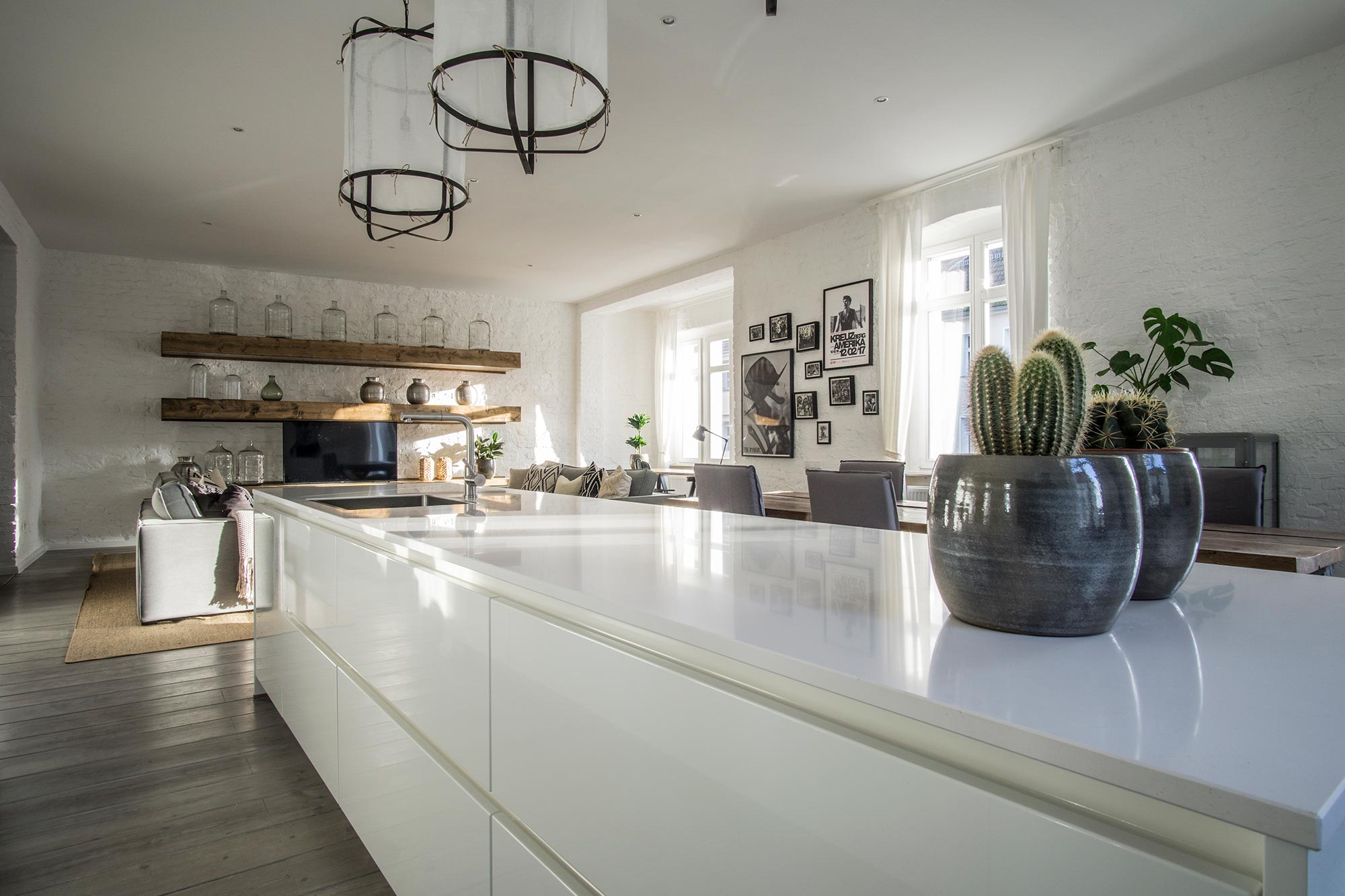 The 2 bedroom, south-facing apartment is sunny and spacious, with an open plan living area and bright white kitchen. The decor is a mix of natural colours, with lots of wood and texture combined with reflective surfaces that open up the space, making it feel even brighter.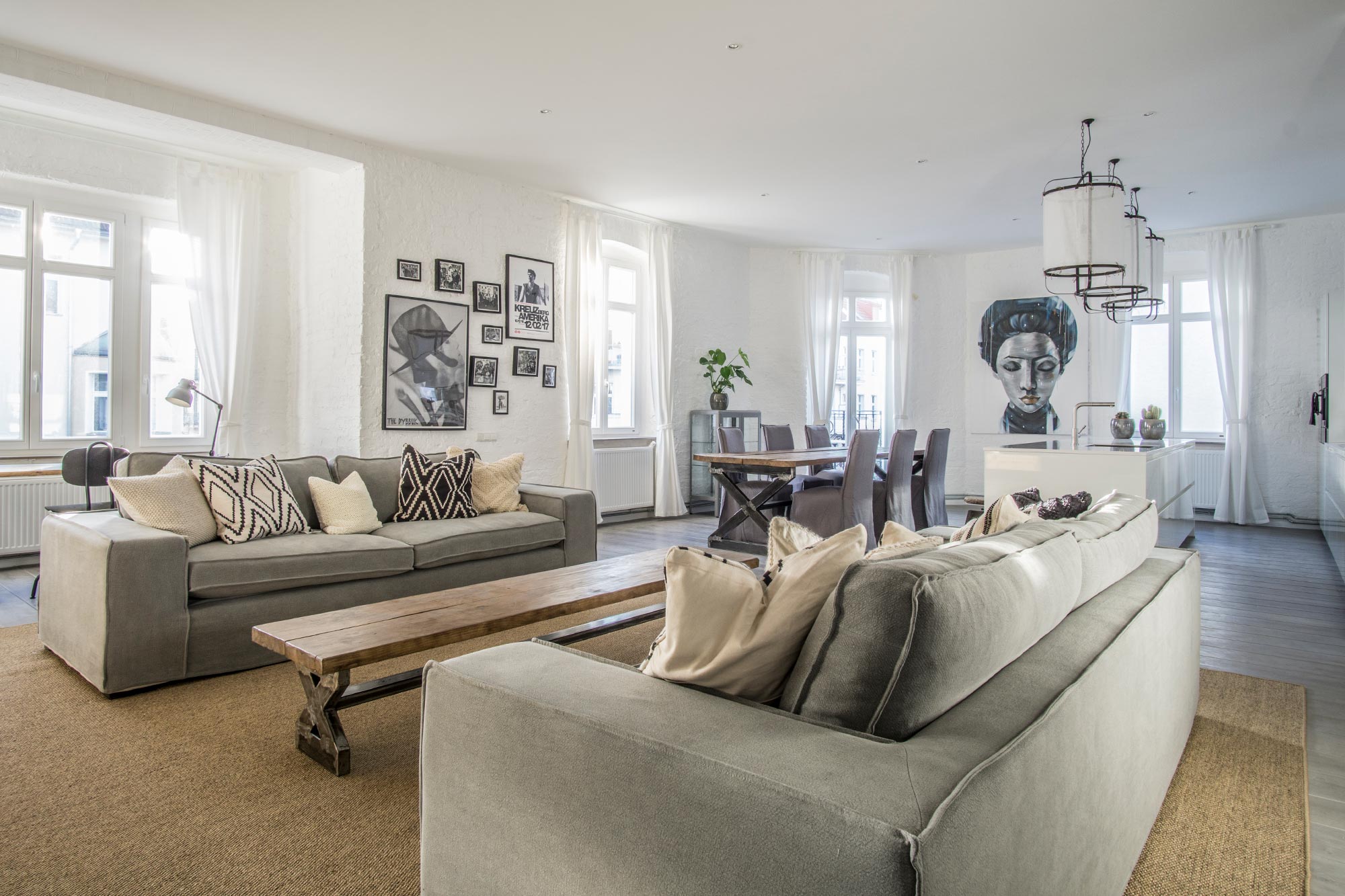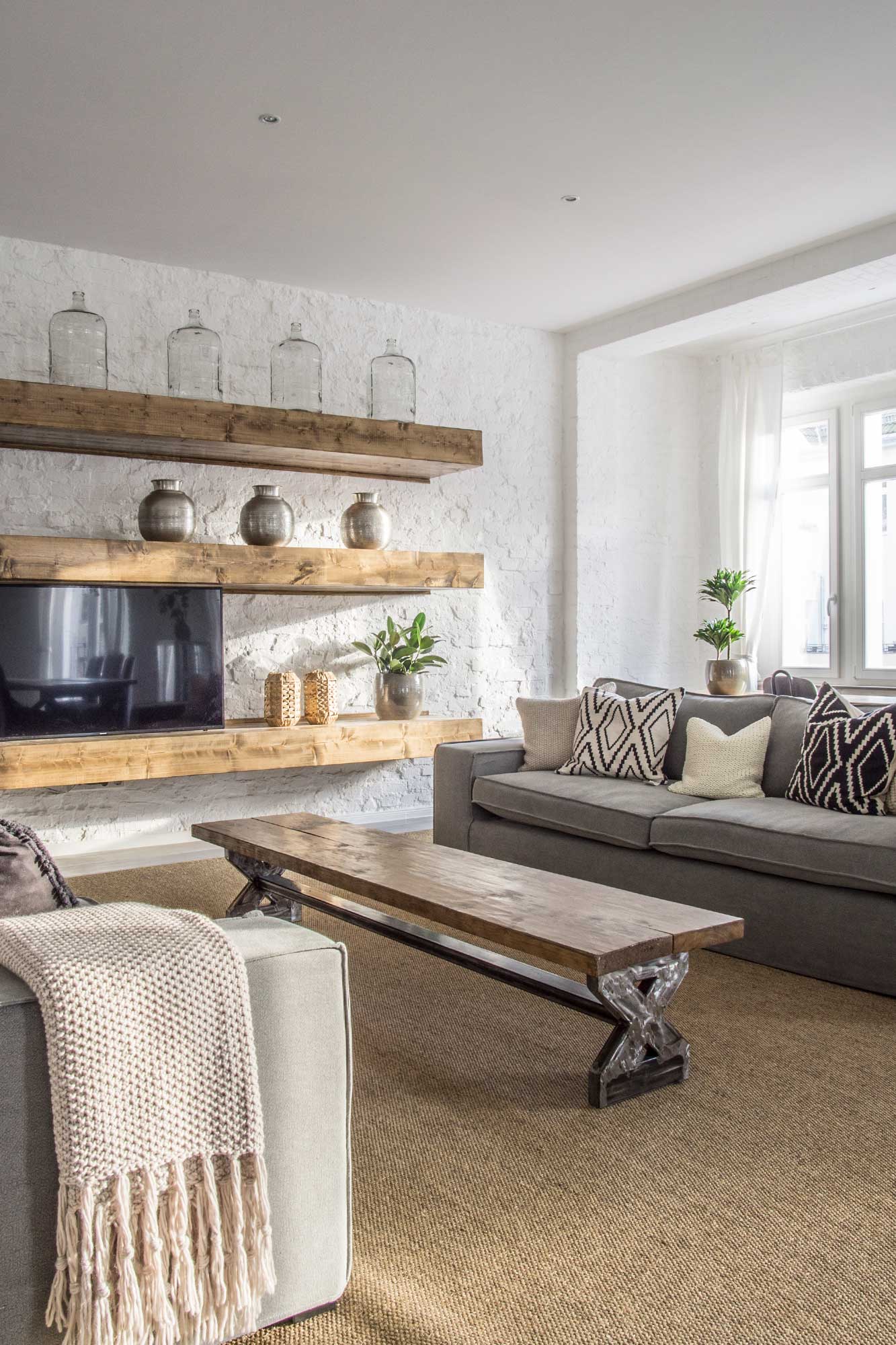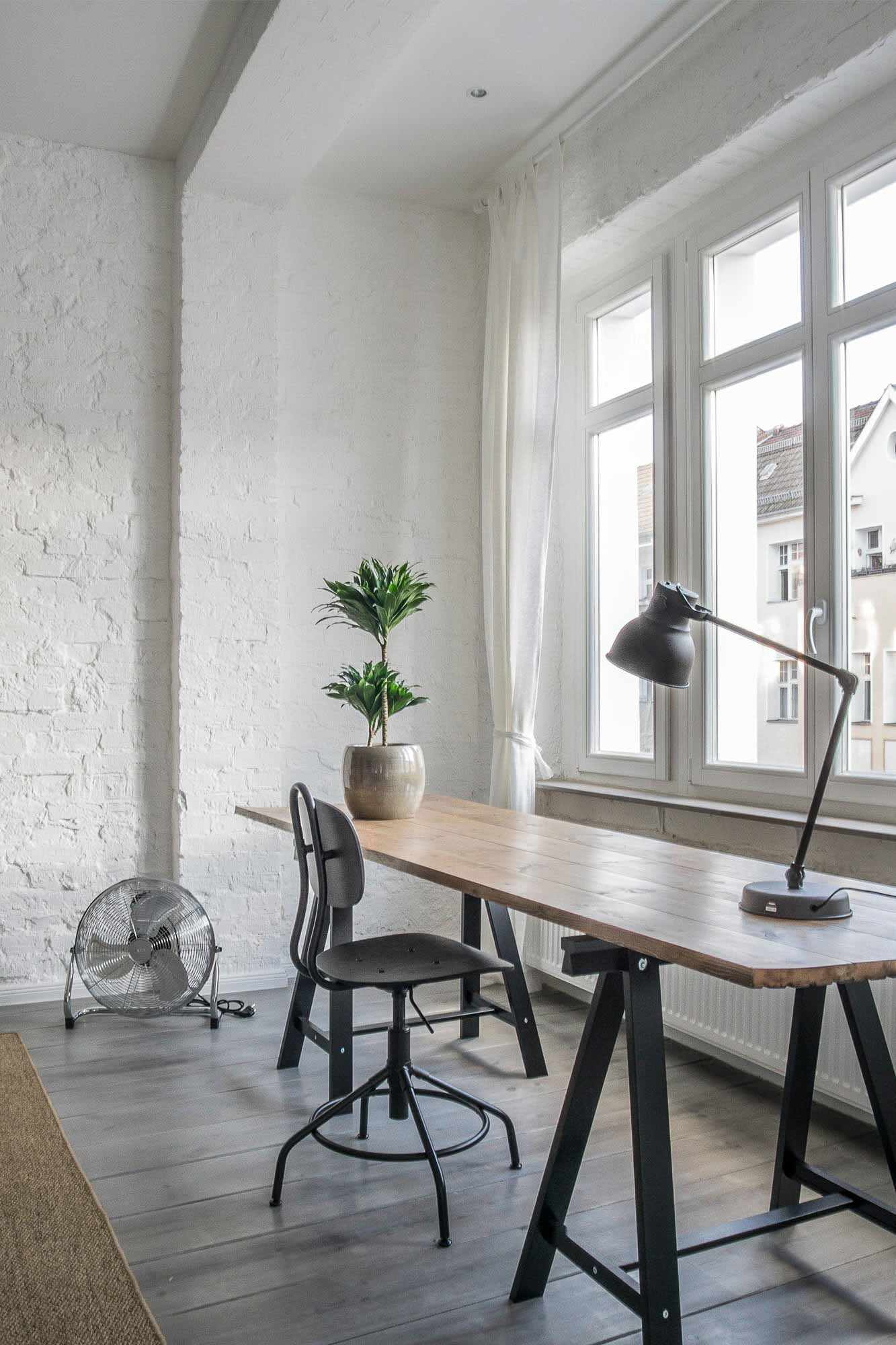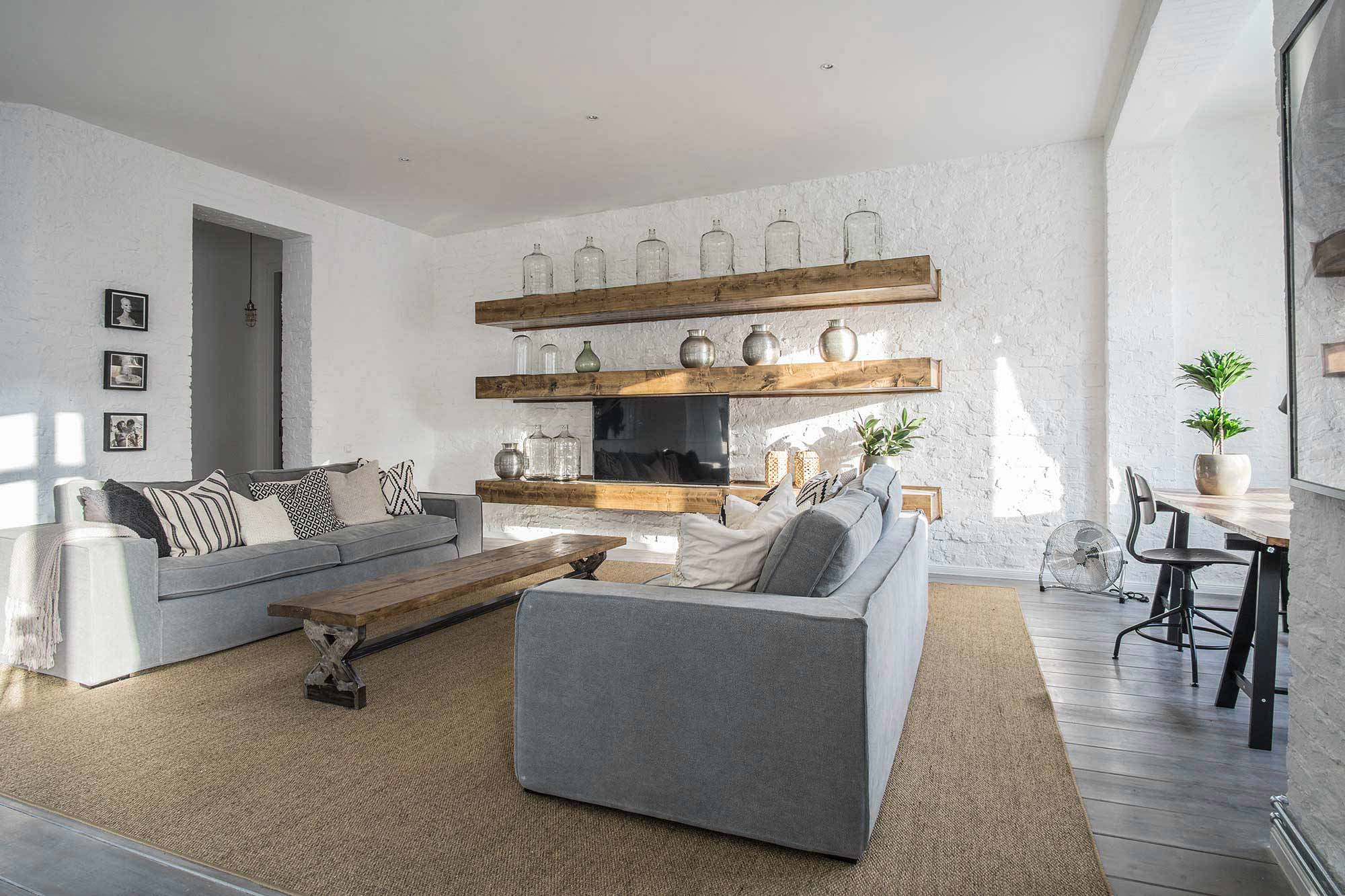 While the high ceilings add to the lofty feeling of the apartment, huge artworks on the walls create impact and drama – a nice pairing to the otherwise muted, monochrome colour pallet. The painted face-brick walls and jute rug also adds a rustic quality to the overall modern aesthetic.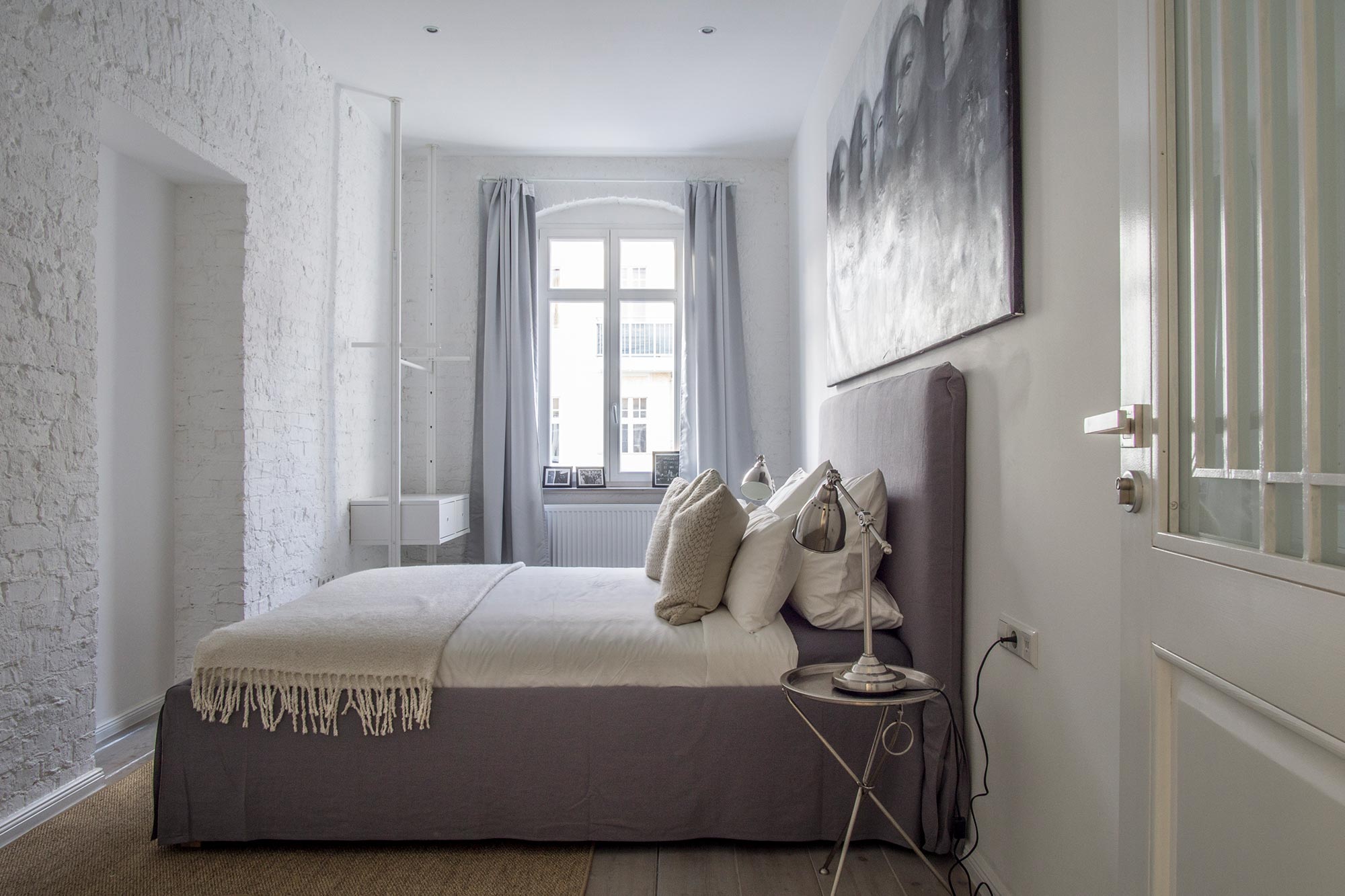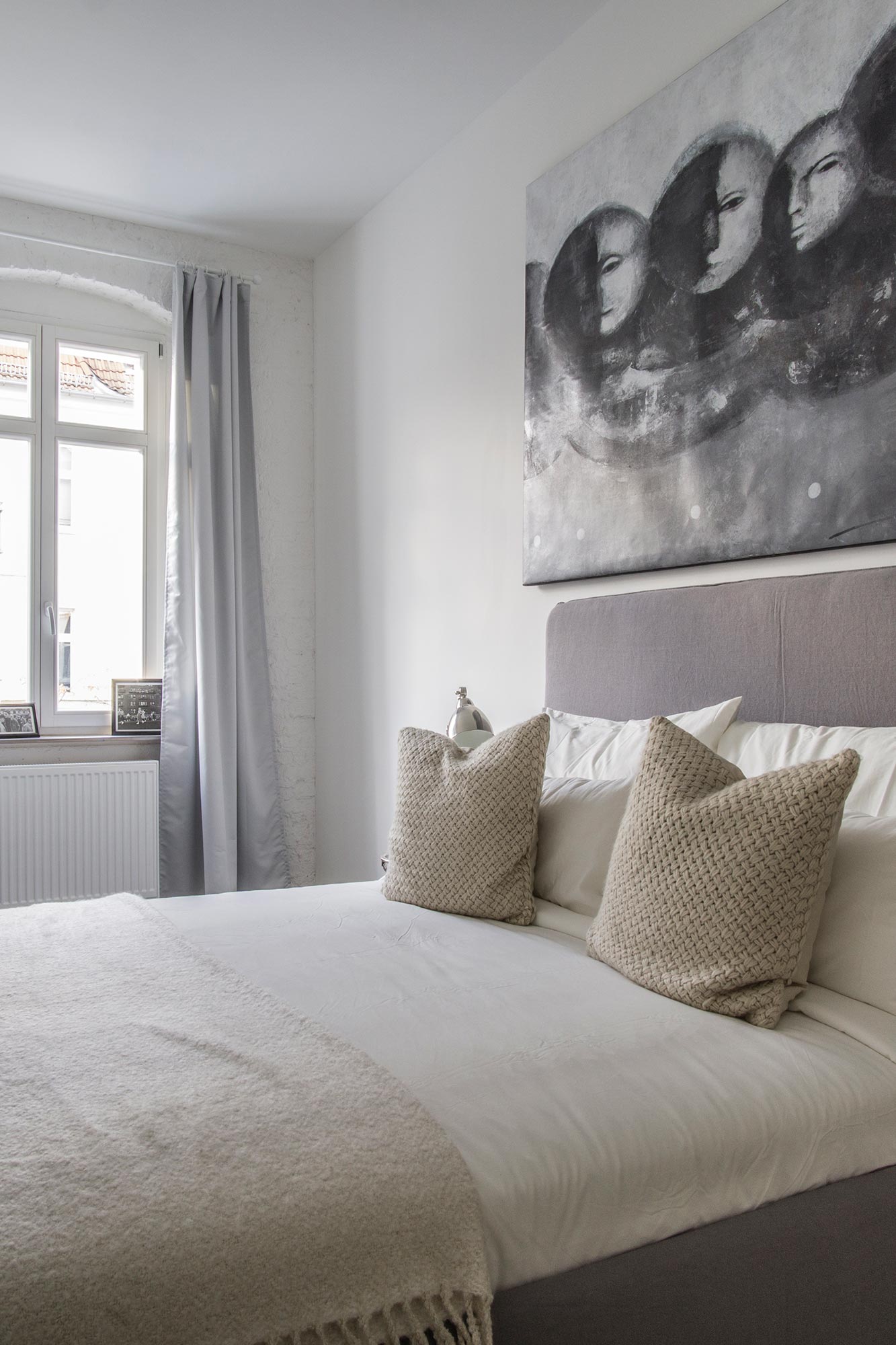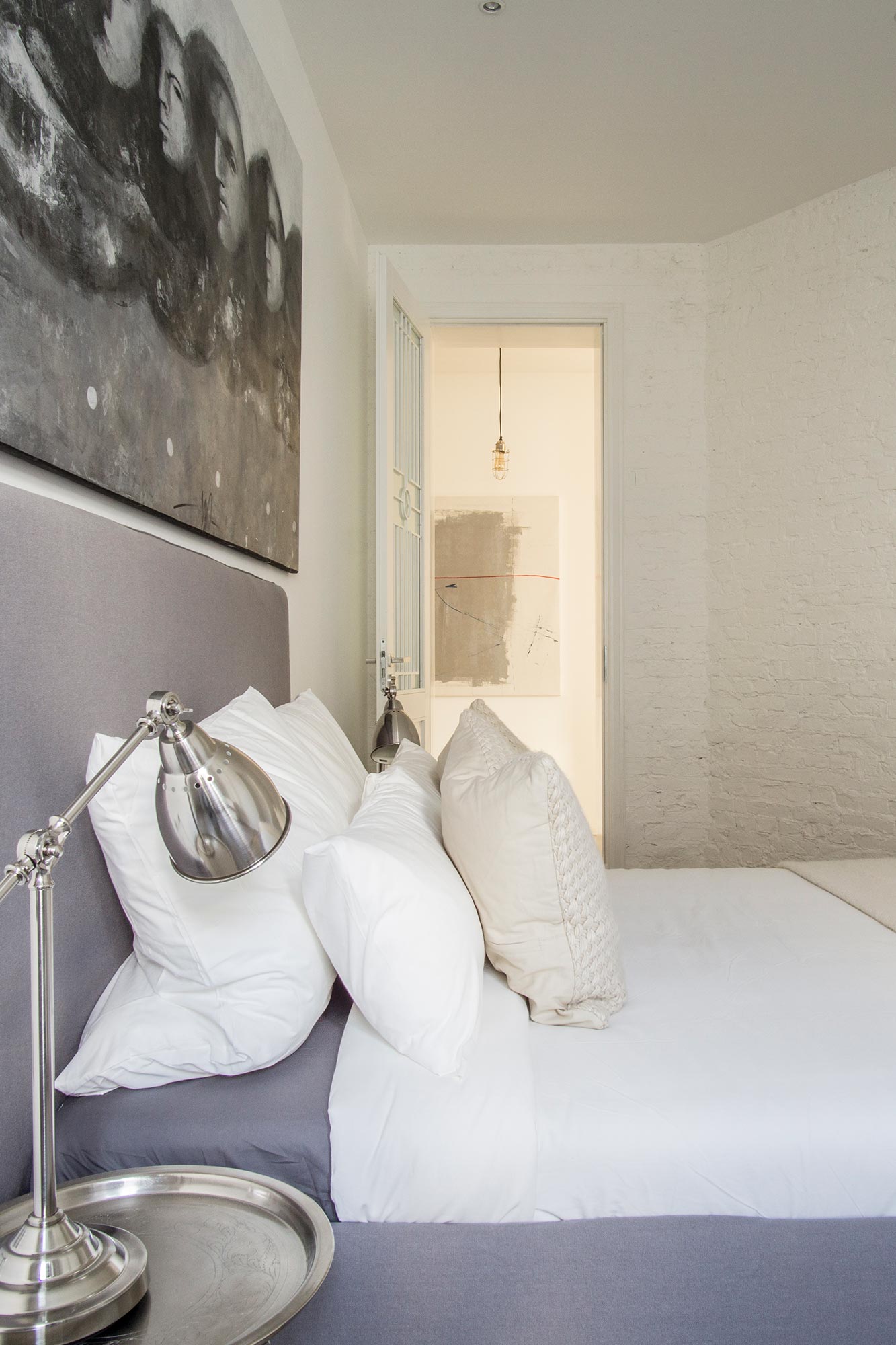 I love the use of mirrors in the kitchen, which cleverly draws in the rest of the room, making the space feel even larger. Both bathrooms are also tiled with a slightly reflective mother of pearl mosaics from floor to ceiling. It has a slight pink to green hue, that goes very well with the crisp white and ultra sleek bathtub and basin.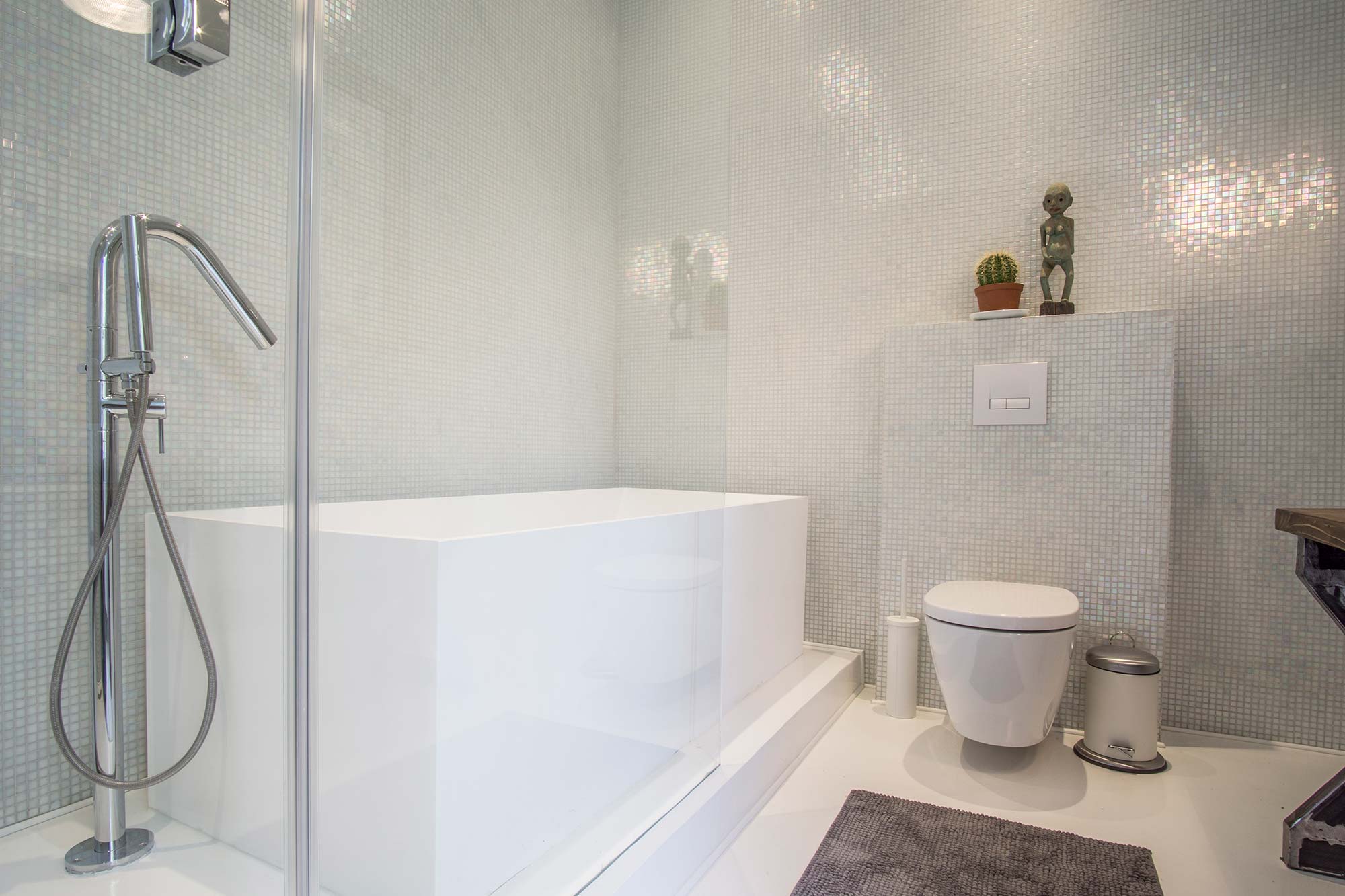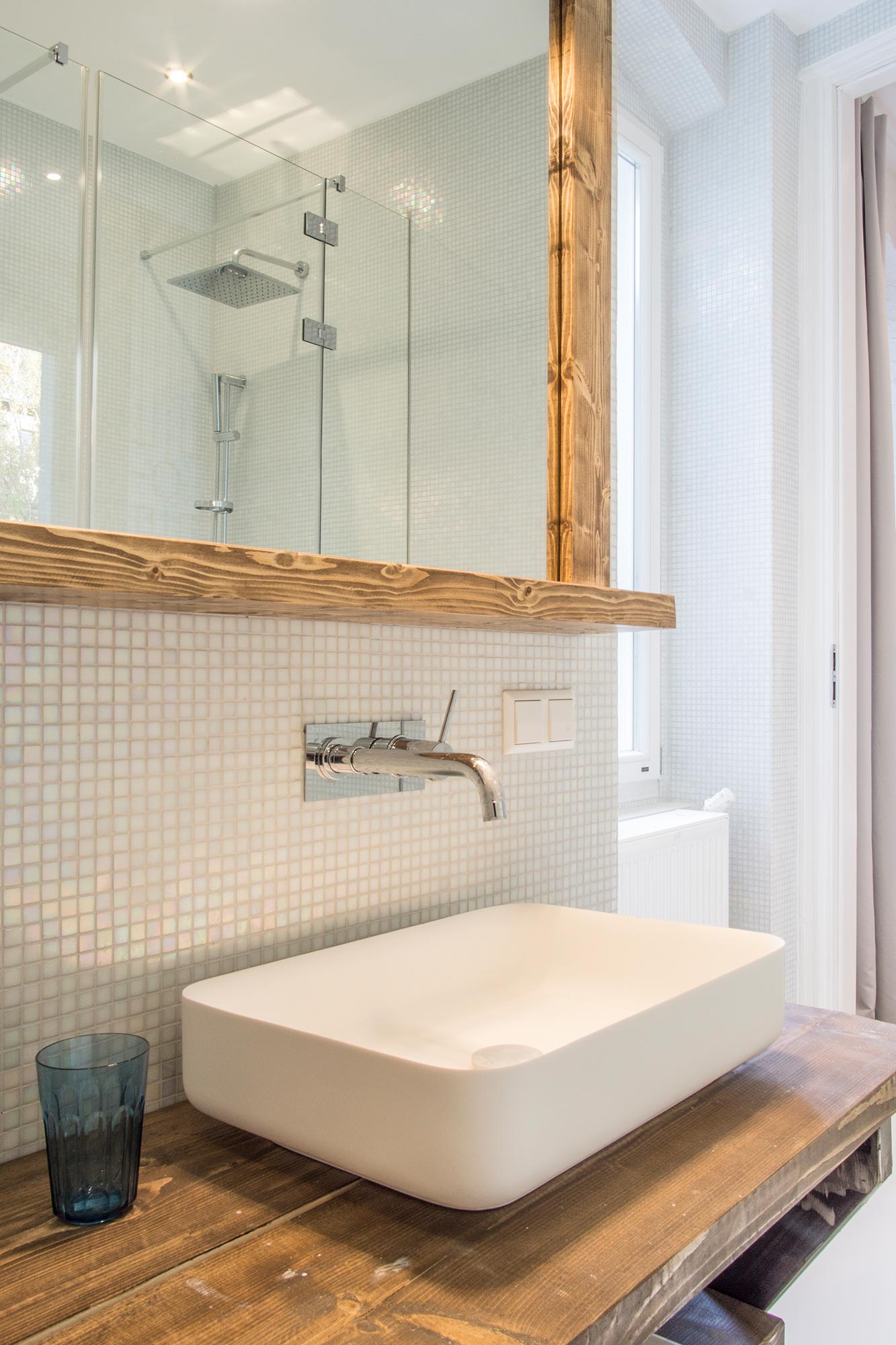 For more information about the property and how to rent it, you can check out the detailed listing on Spotahome's website. I also really liked this one, in the same vibrant area of Berlin. The bright open space and face-brick adds the same loft-like quality. If you're looking to move to Berlin, you just may find your next apartment here.
Pssst. Remember to follow us on instagram below to see the latest features, post and stories 🙂
Story + Photos by Barbara Cilliers