Berlin apartment, by Quiet Studios
My friend Daniela Franchechini from Quiet Studios, has designed yet another beautiful studio apartment in Berlin. The prewar building with high ceilings and wooden floors, provided the perfect canvas for her to create a stylish temporary residence, and an absolute gem for me to shoot.
Even though the apartment has a tiny footprint, the space feels vast and spacious thanks to the high ceilings and large windows. Capitalising on the vertical space, Daniela incorporated a custom made Hochbett (German for raised bed). This separates the public living space from the private, and allows for a more cozy and intimate bedroom area, with space for storage or a wardrobe below.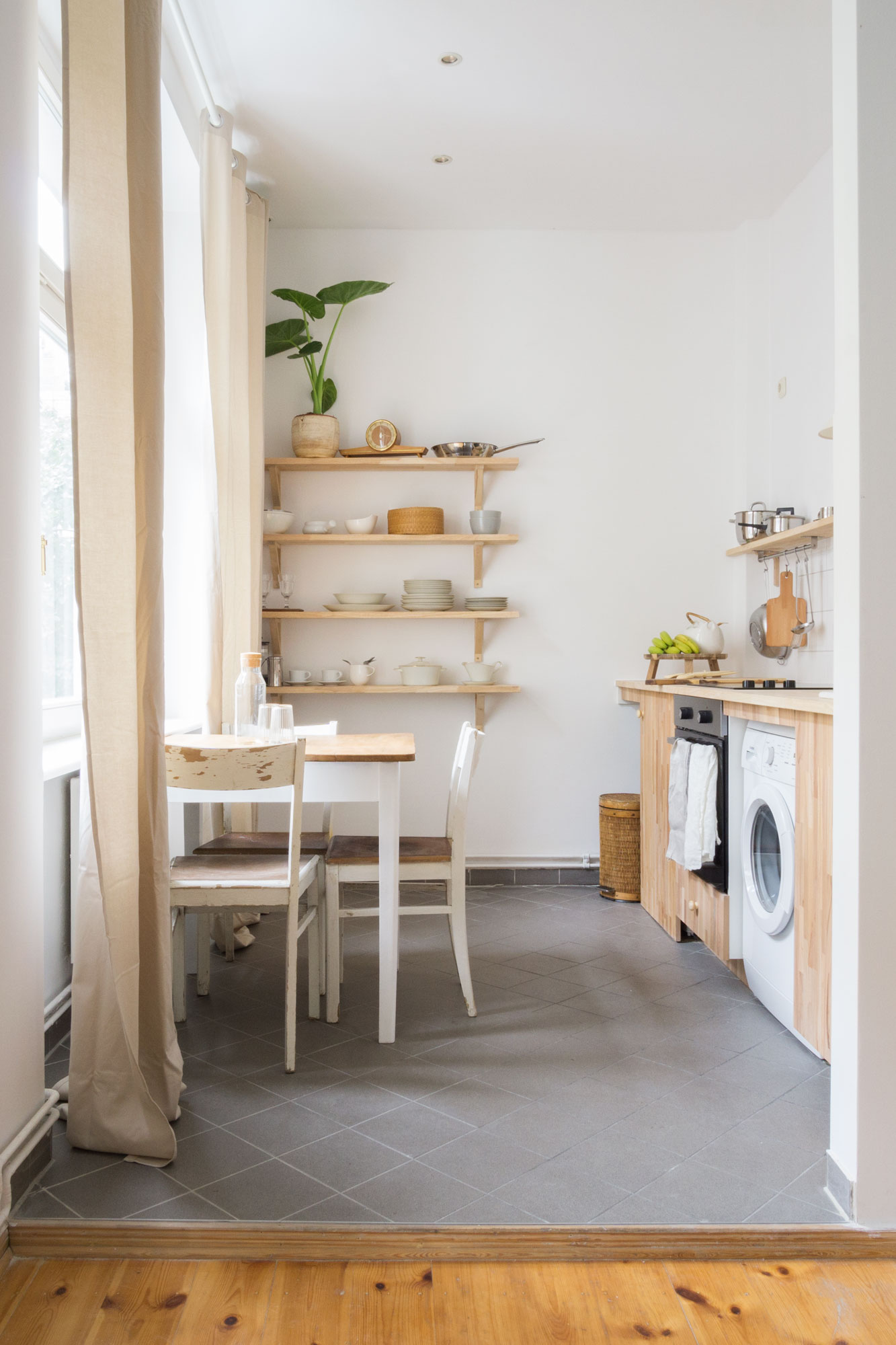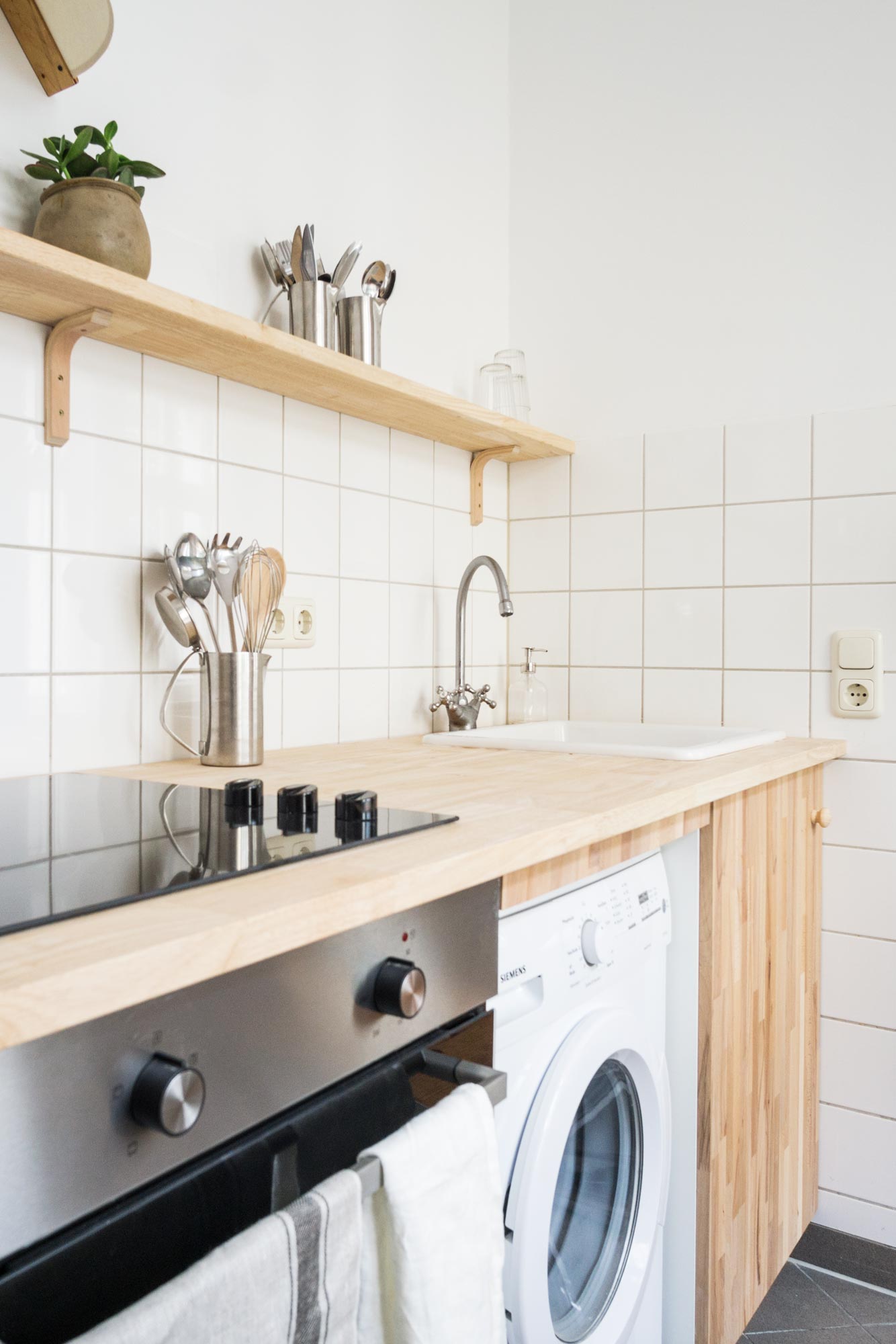 The apartment has a calm and elegant design, a fine balance between aesthetics, comfort and homeliness. The understated elegance, is rooted  in the honesty of the space and the integrity of the pieces. Daniela always chooses objects with character, furnishings that tell a story other than the usual mass market Ikea aesthetic.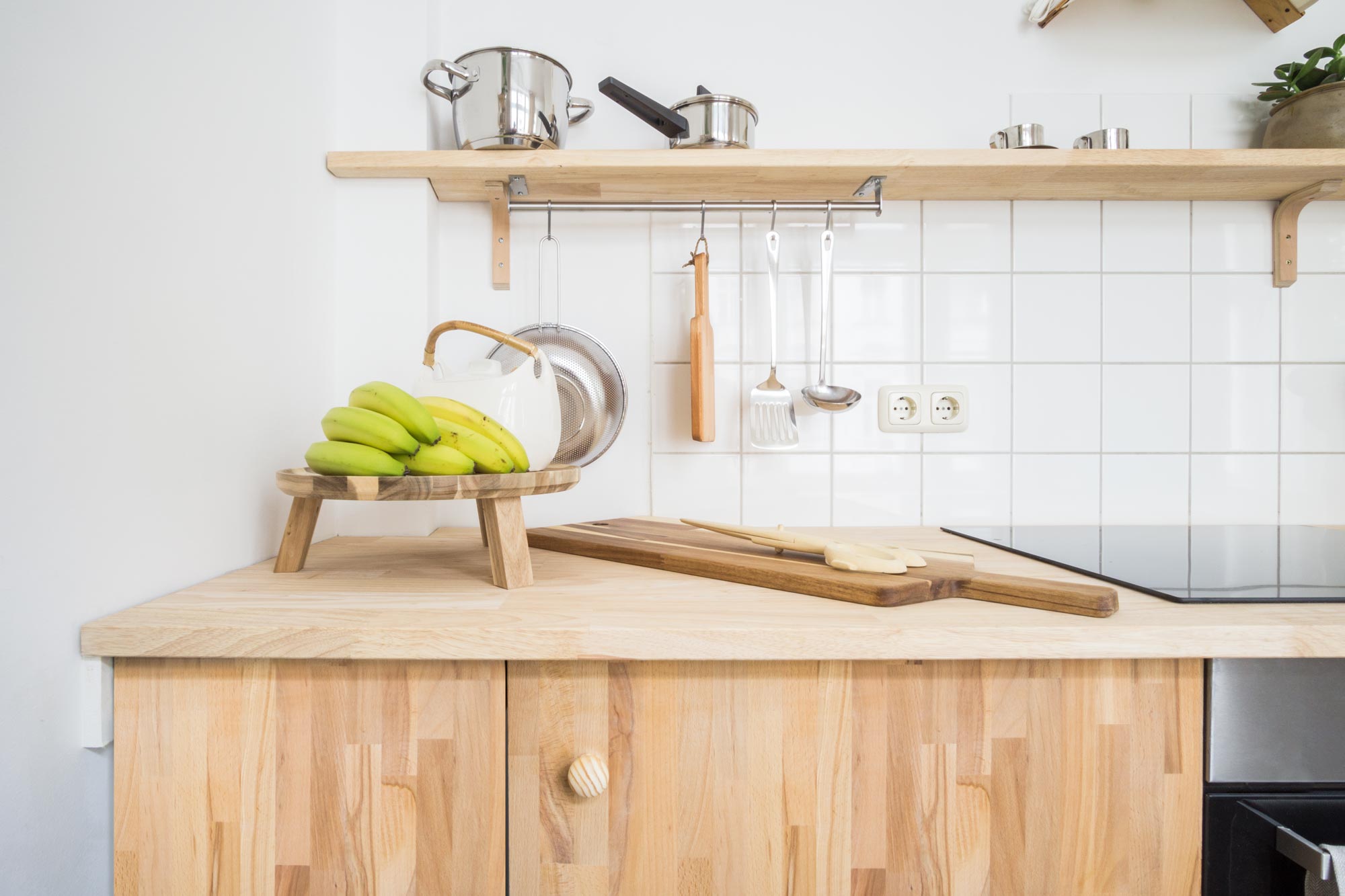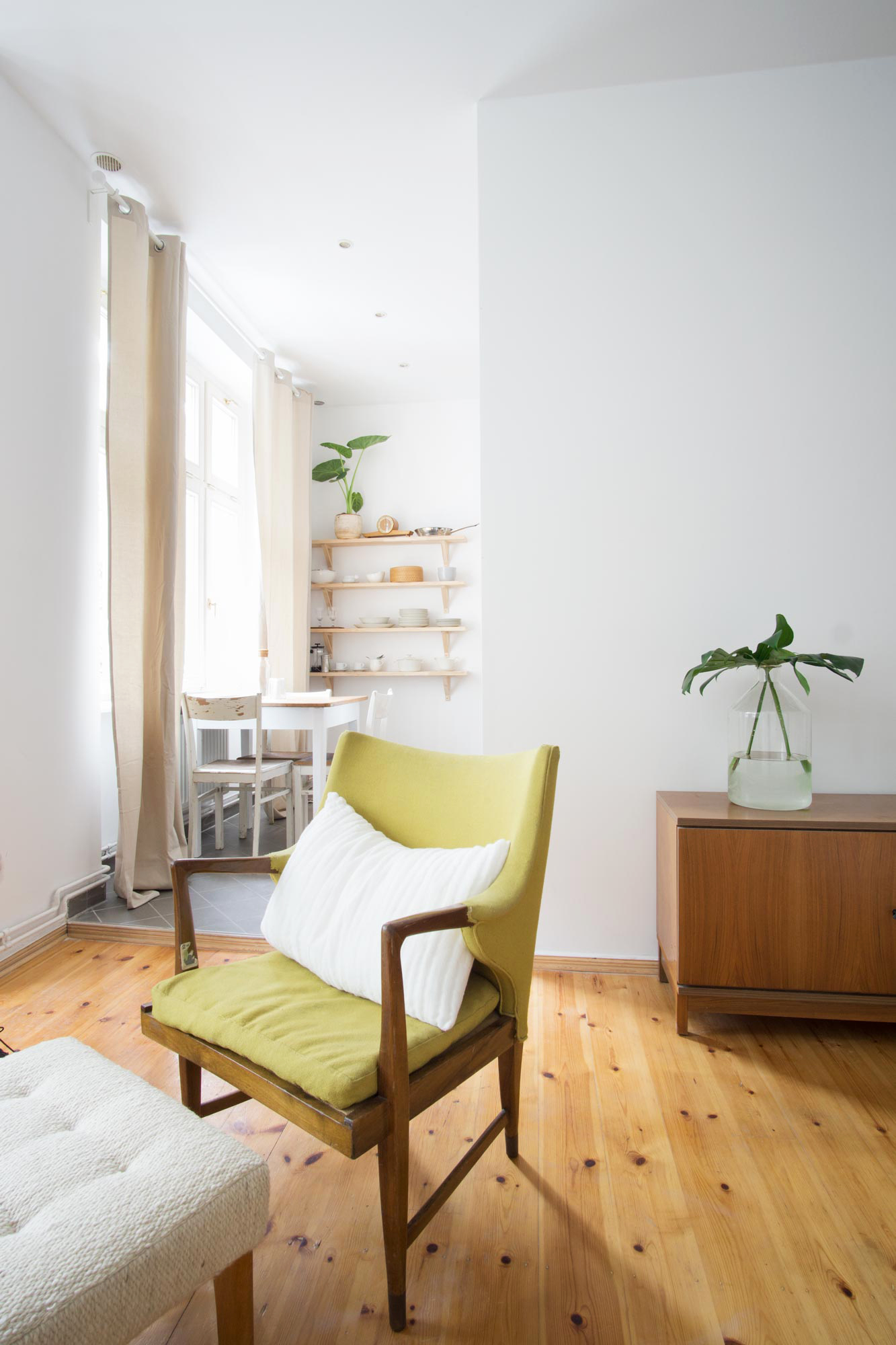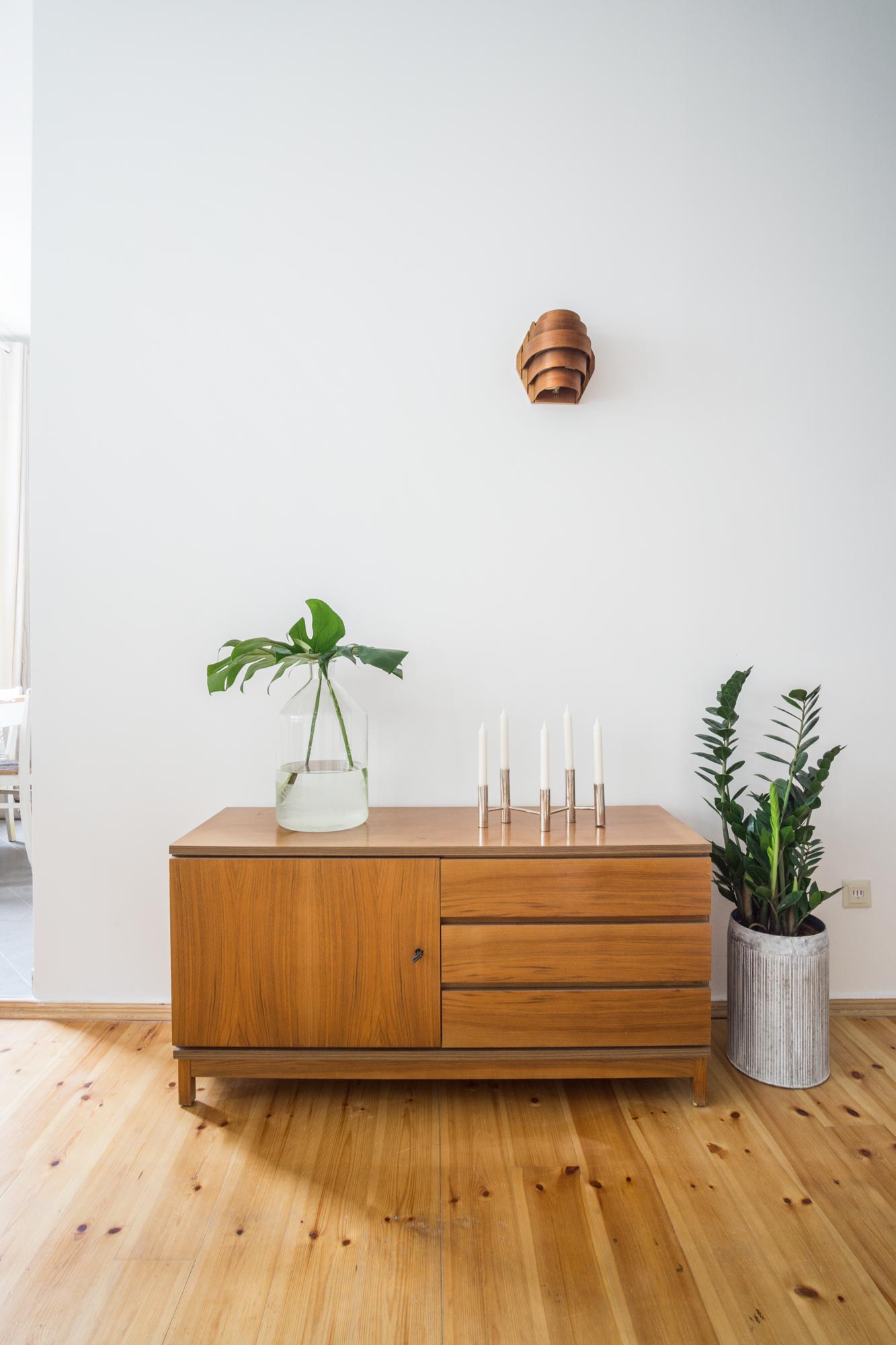 The furniture, minimal yet functional, is a mix of midcentury and antique pieces sourced from local Berlin dealers. The bespoke kitchen is basic with open shelves and natural woods. Daniela, collaborating with experienced carpenters, excels in creating made to measure environments that add a hand crafted warmth to her sophisticated spaces.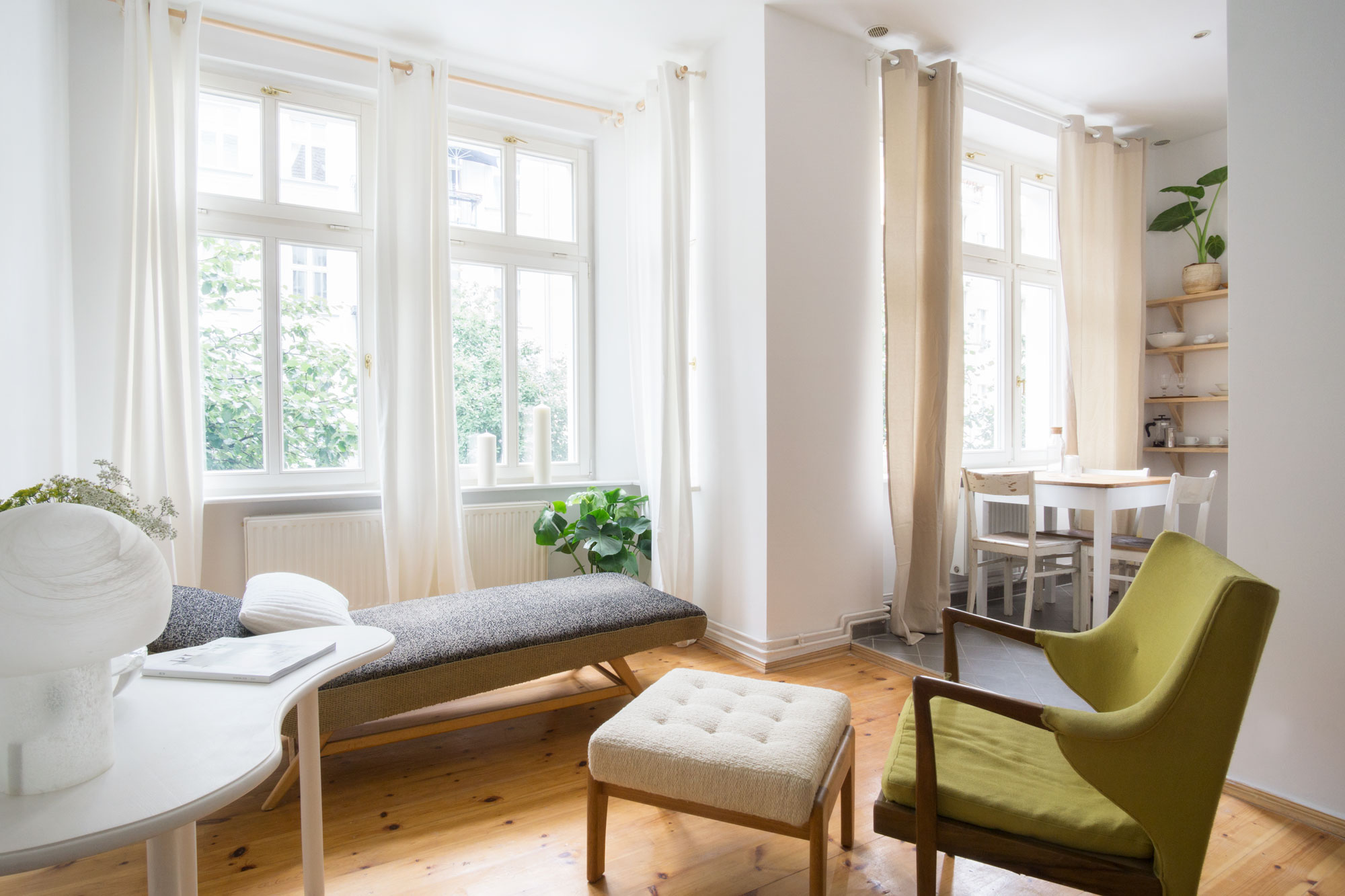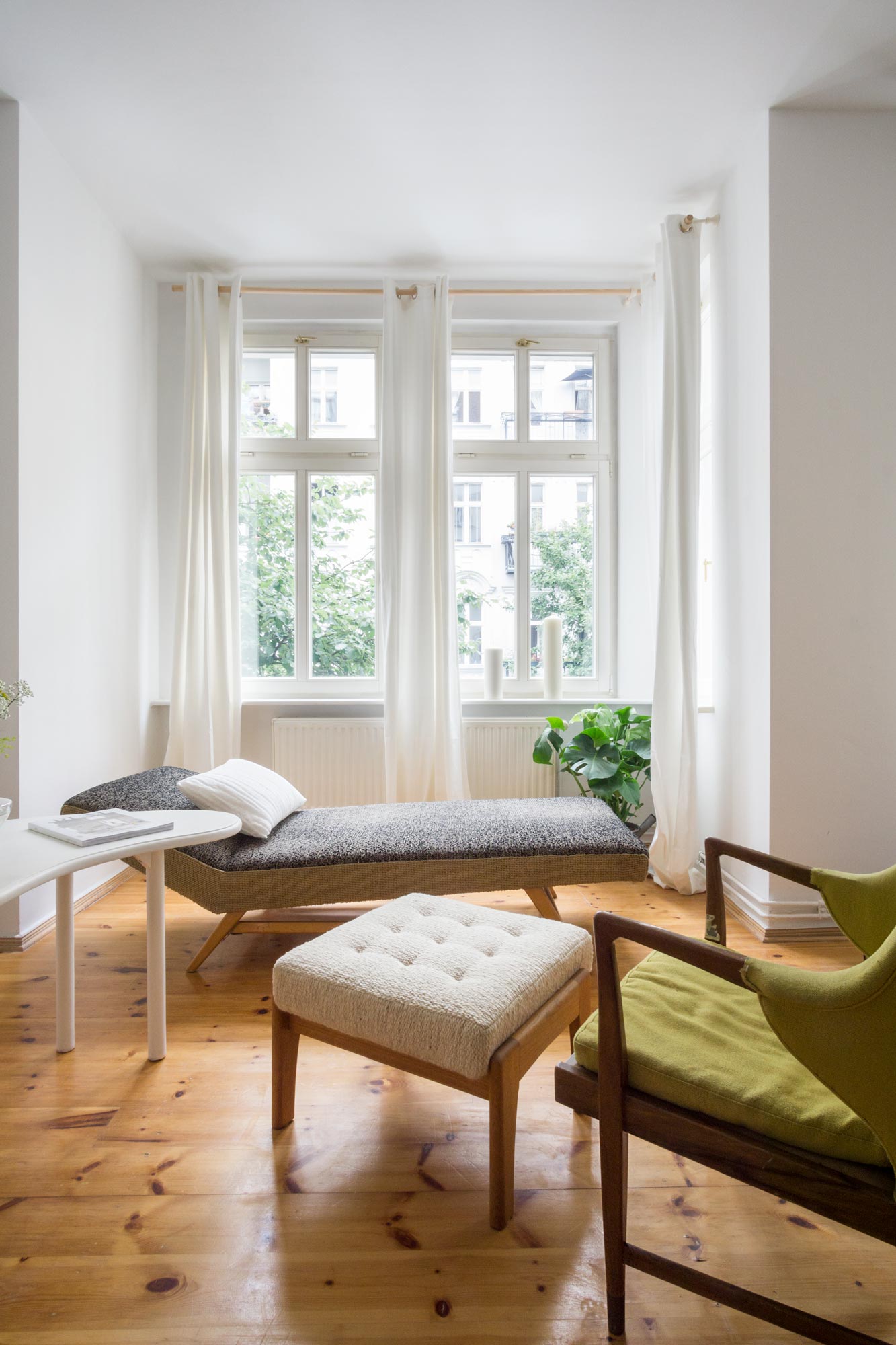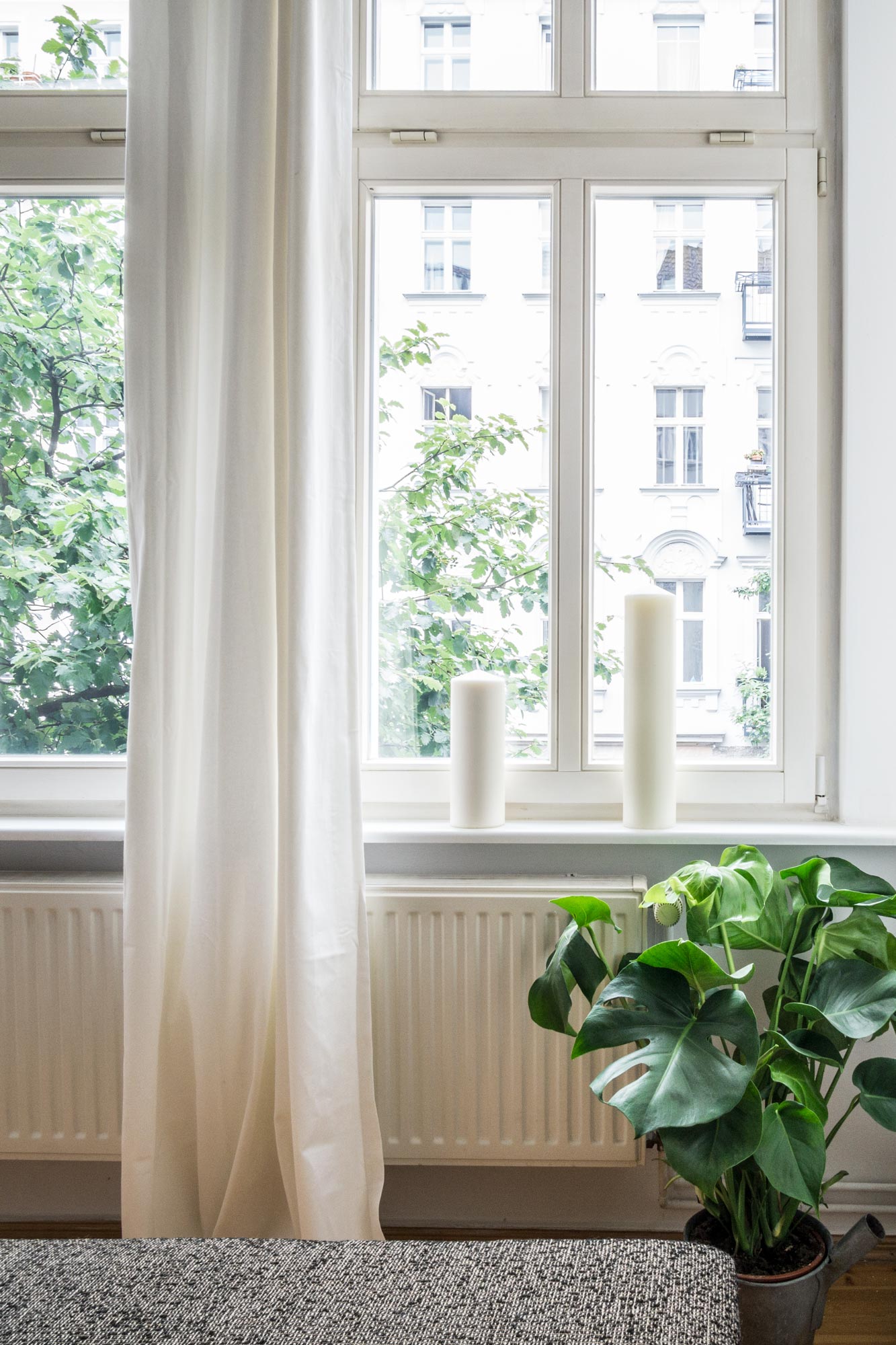 Her background in sustainability makes Daniela sensitive to human nature and its relation to interiors and design. The individual is always at the centre of her design approach; how a space will affect his or her mood and behaviour, and how they move and interact within in an environment. This allows her to create a true feeling of homeliness, within her calm, minimal spaces.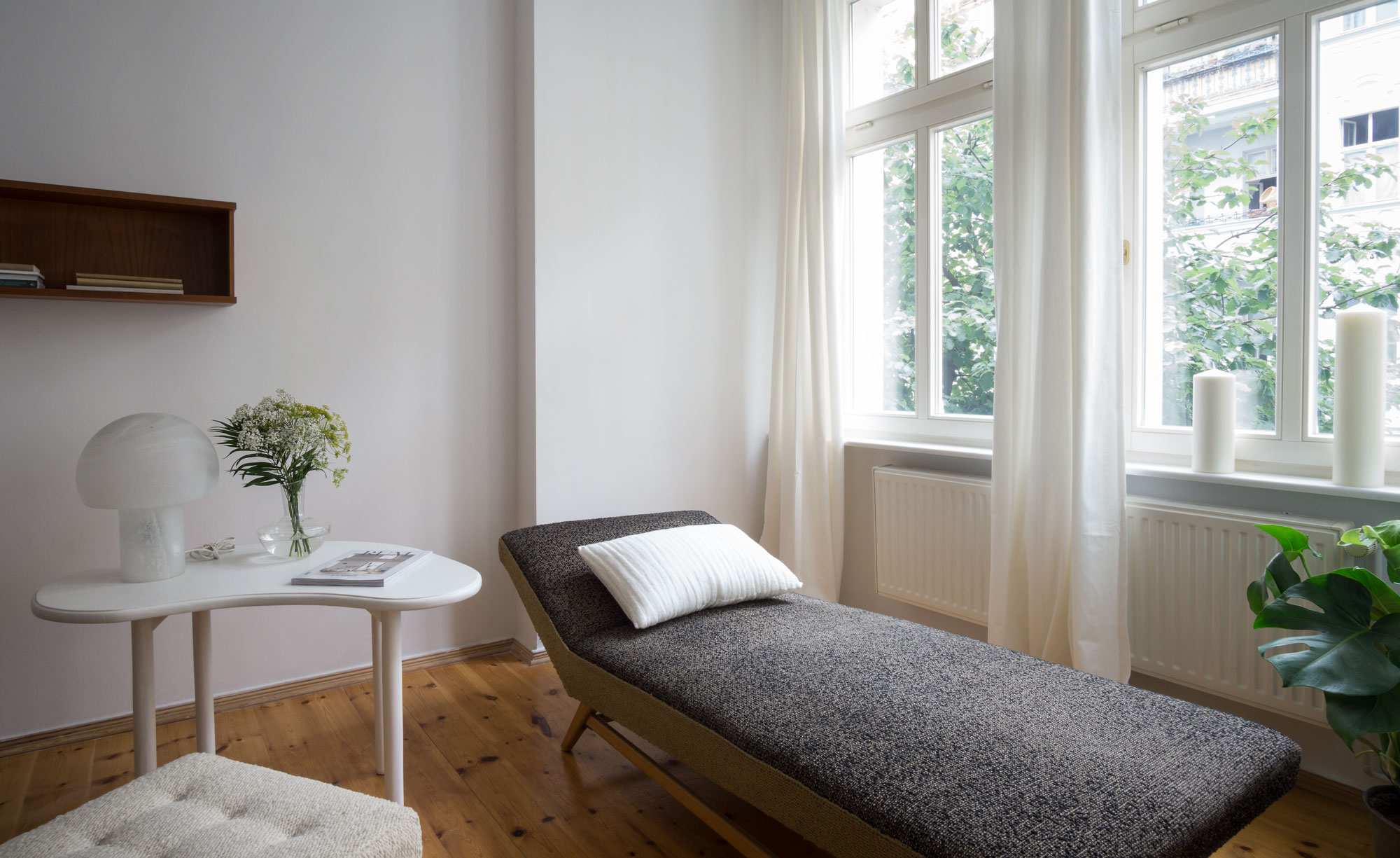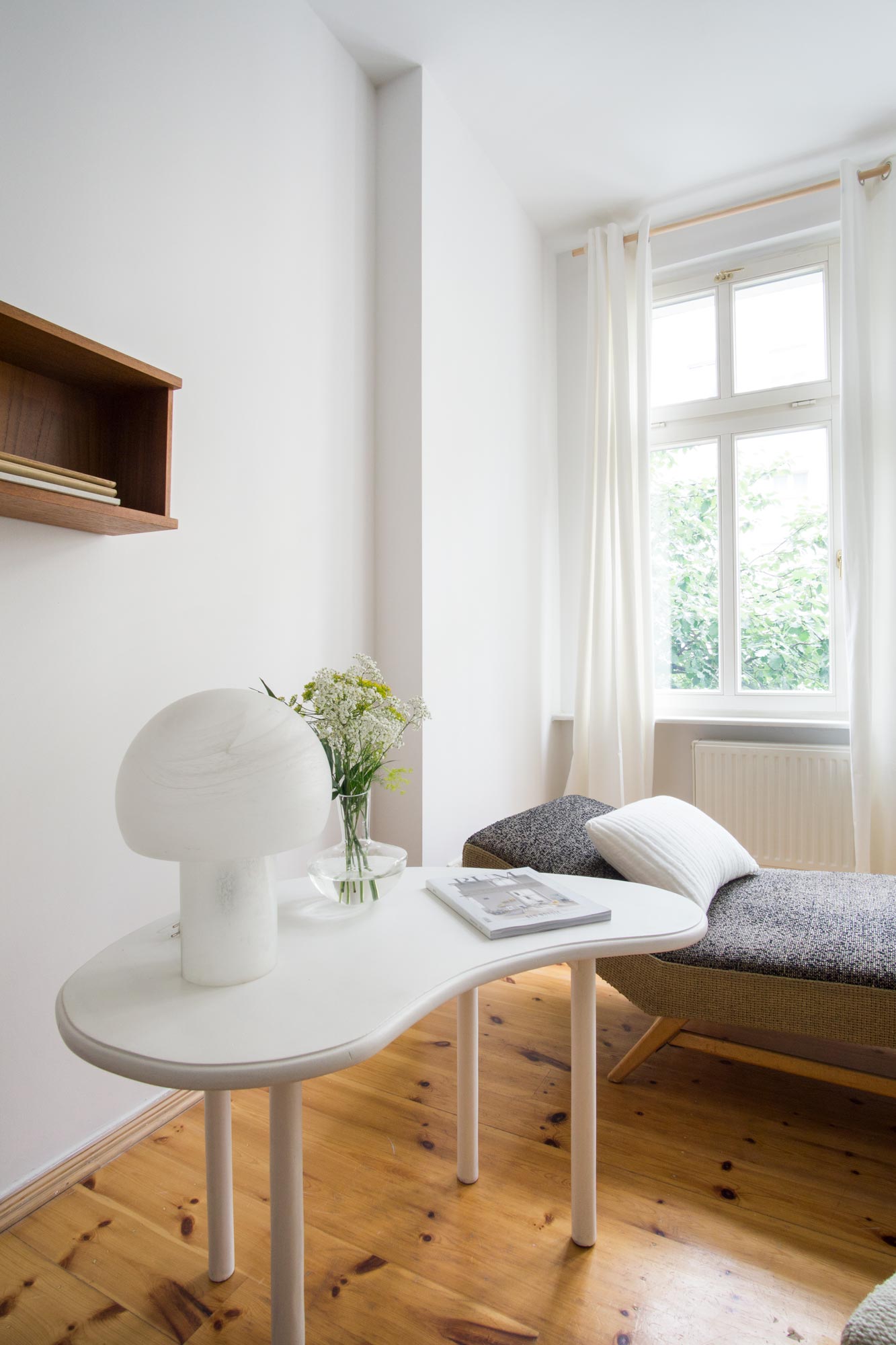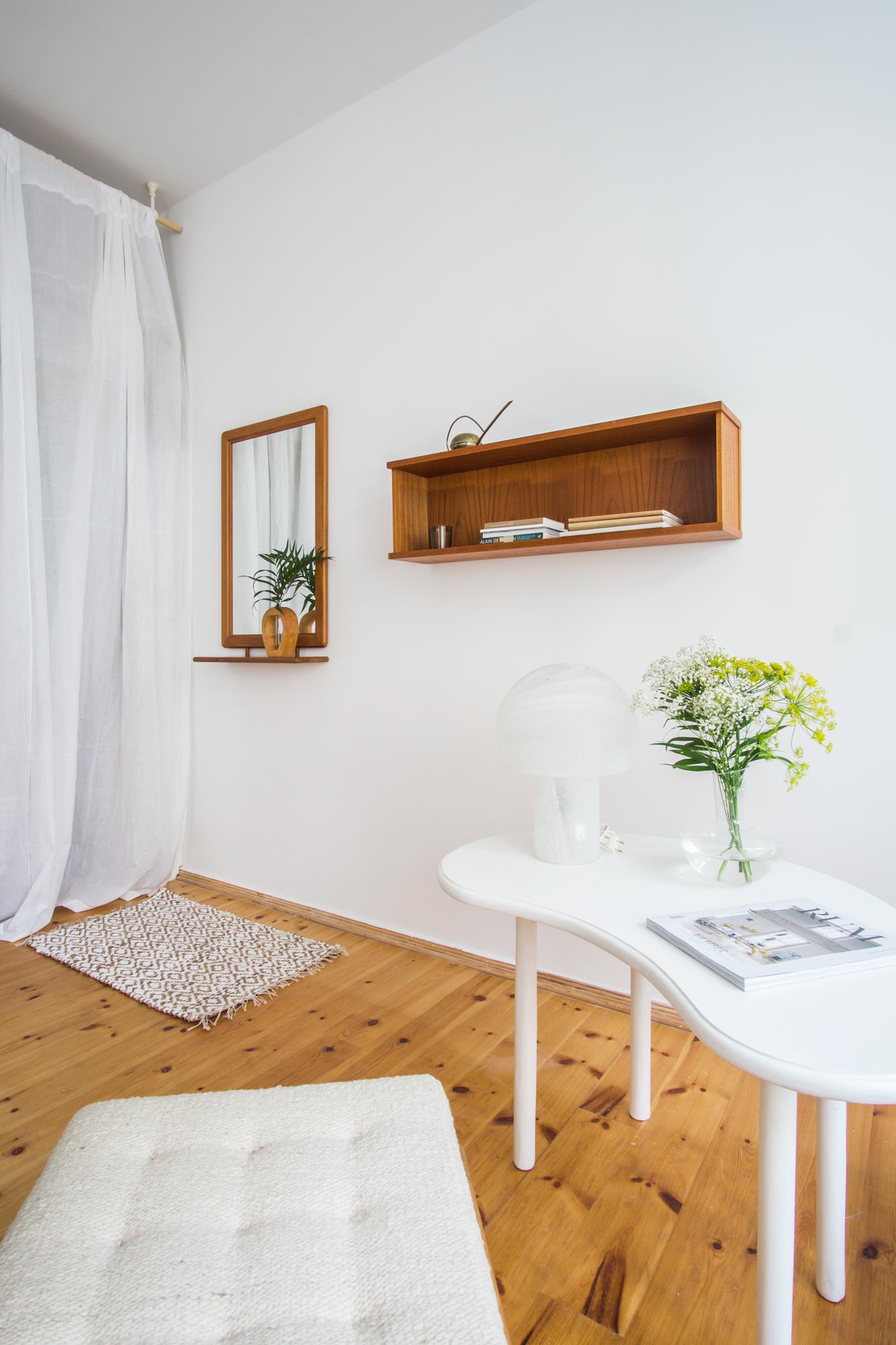 Wild about interiors?
Sign up to the newsletter for more inspirational content and stepping into beautiful spaces.