Laughing Waters, organic Fynbos farm
Nestled in the valley of the beautiful Sondagskloof of Greater Hermanus, lies a breathtaking farm called Laughing Waters. The organic flower farm is an arresting landscape of beautiful fynbos – the natural shrubland endemic and iconic to South Africa's Western Cape.
Here you have the rare opportunity to not only get away from the hustle & bustle and enjoy the thrills of nature, but to get a glimpse of and experience real farm life living (minus the hard work!). With comfortable accommodation, breathtaking walks, beautiful scenery and abundance of bird life it's the perfect place for a proper retreat.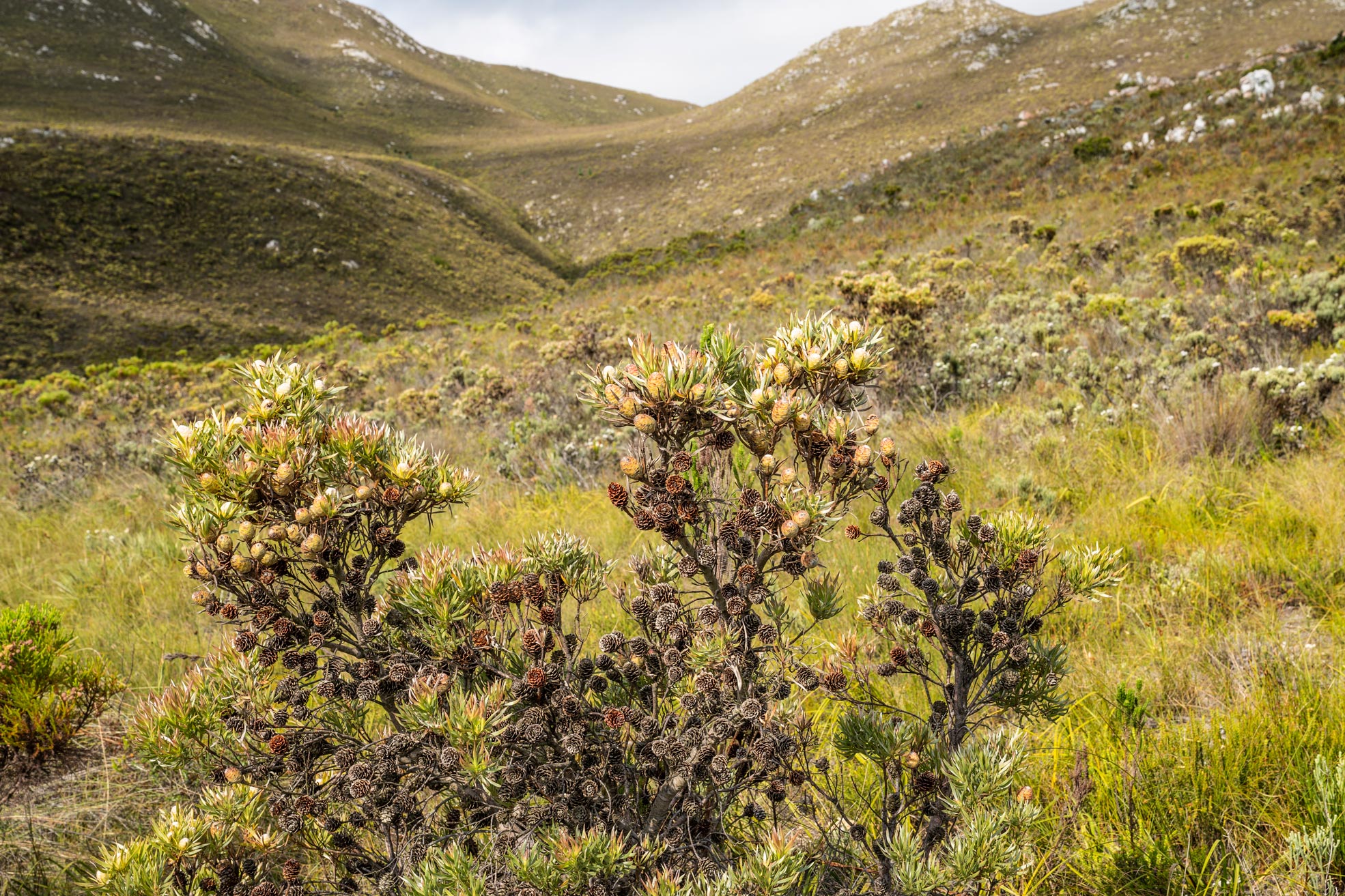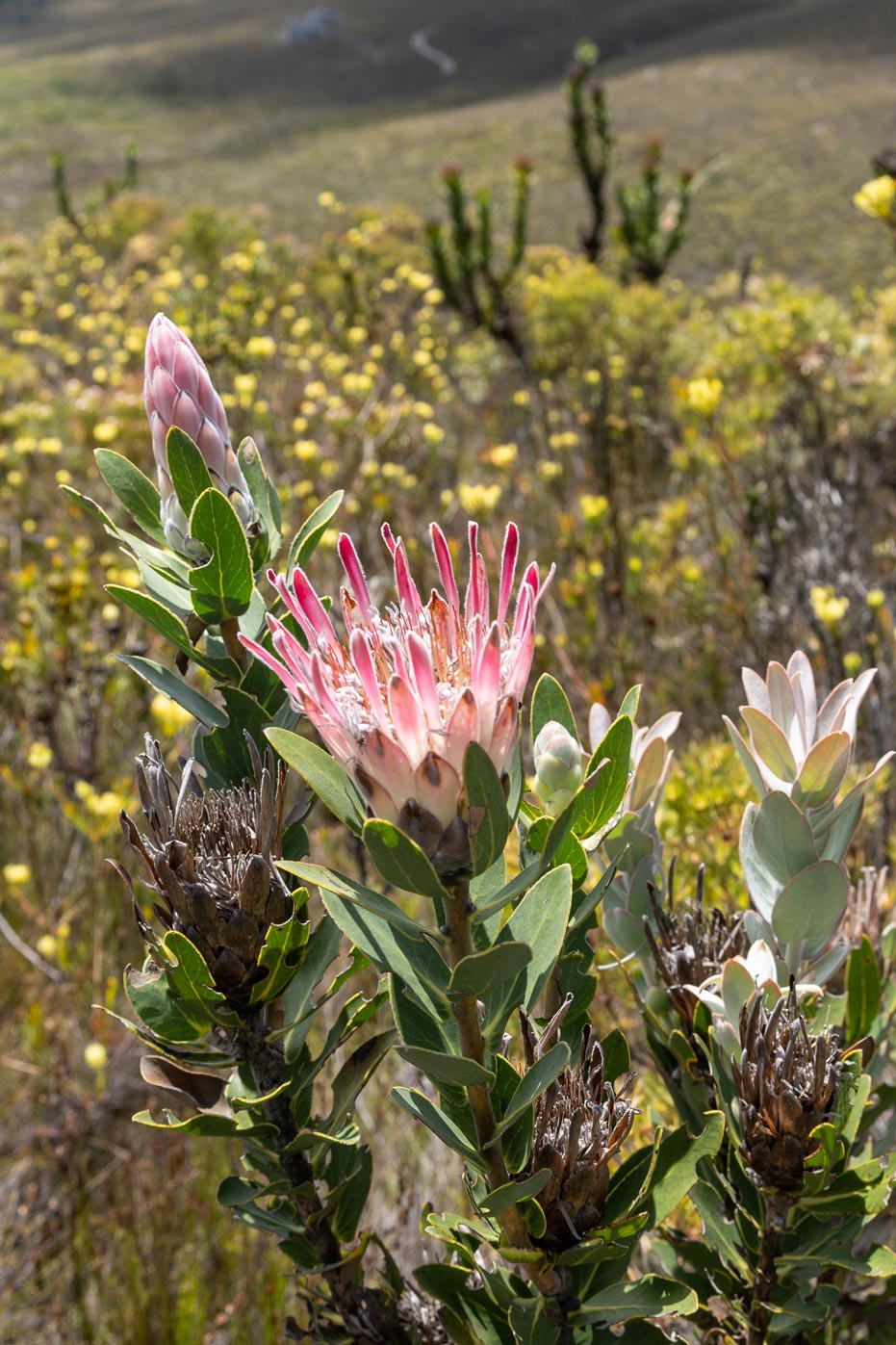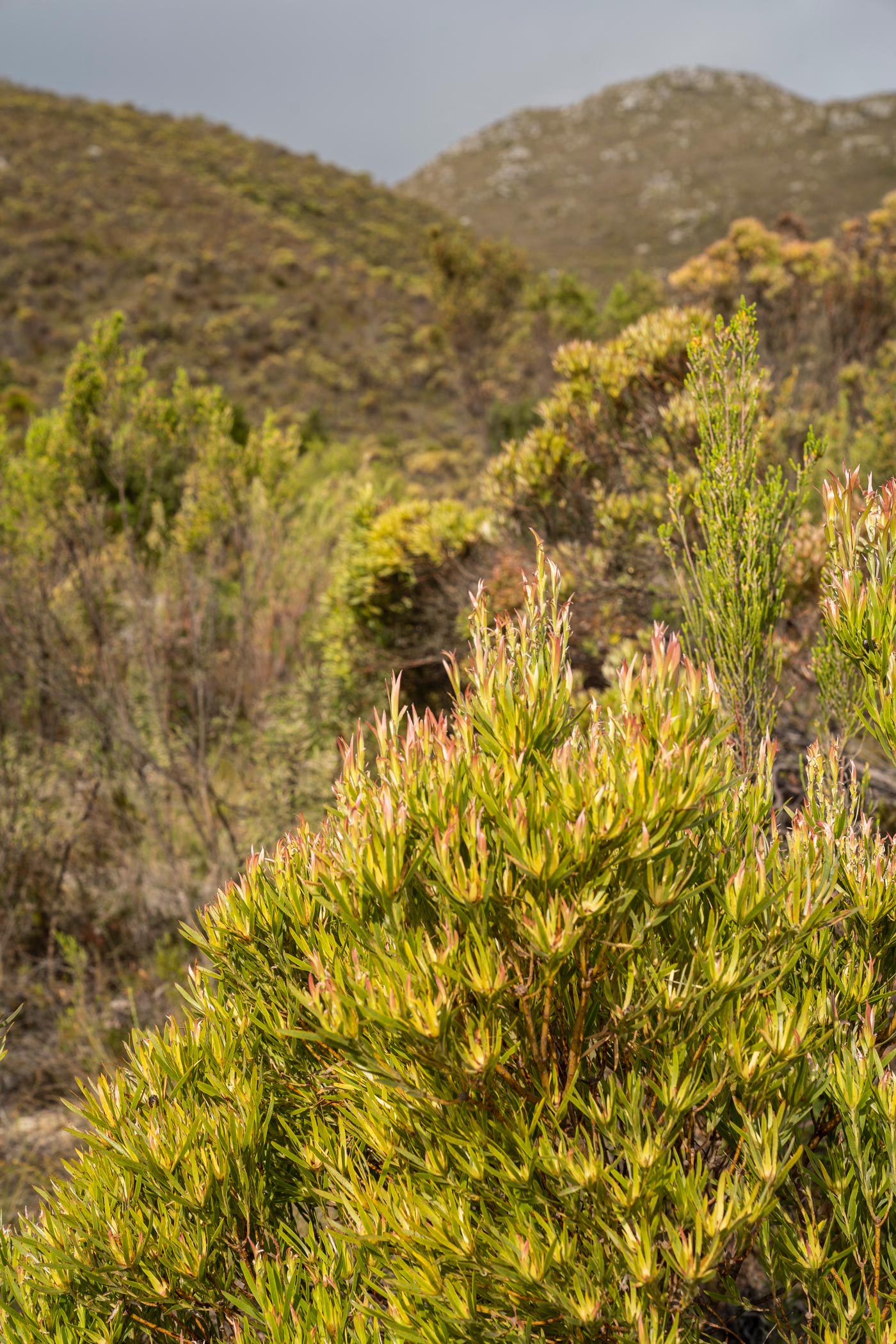 The farm is owned and run by Kirsten & Gerd, along with their friendly team and accompanied by their two lovely daughters and lovable dogs. As soon as we arrived, it felt like we had come to visit friends. With their warm-hearted welcome and relaxed nature, Kirsten & Gerd immediately made us feel at home. After a few hours of relaxing and exploring the farm I was enchanted by it's beauty and therefore super keen to learn a little more about the owners, and how this wonderous place came about. So in true soonafternoon fashion I asked them to an interview and to share their story with us.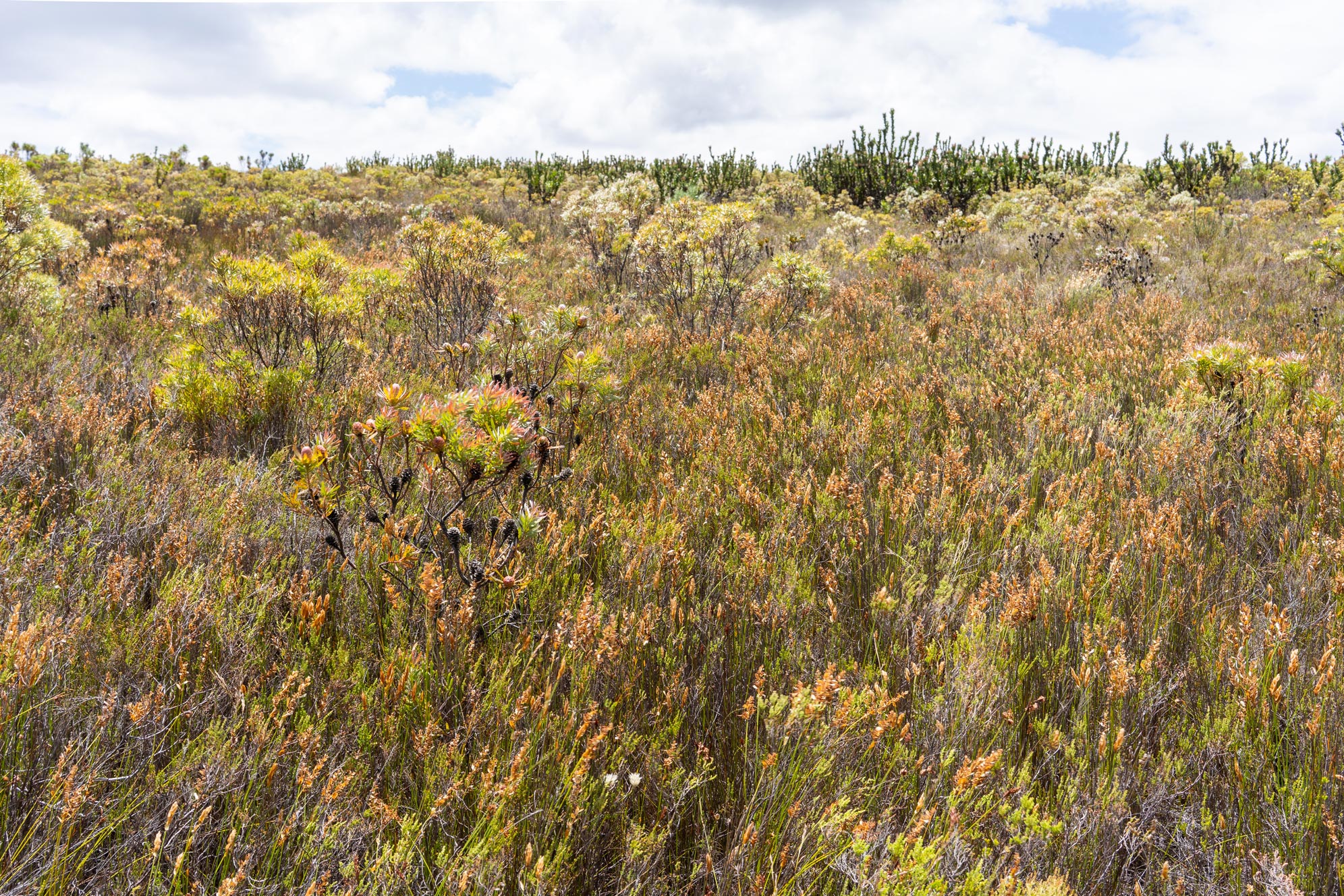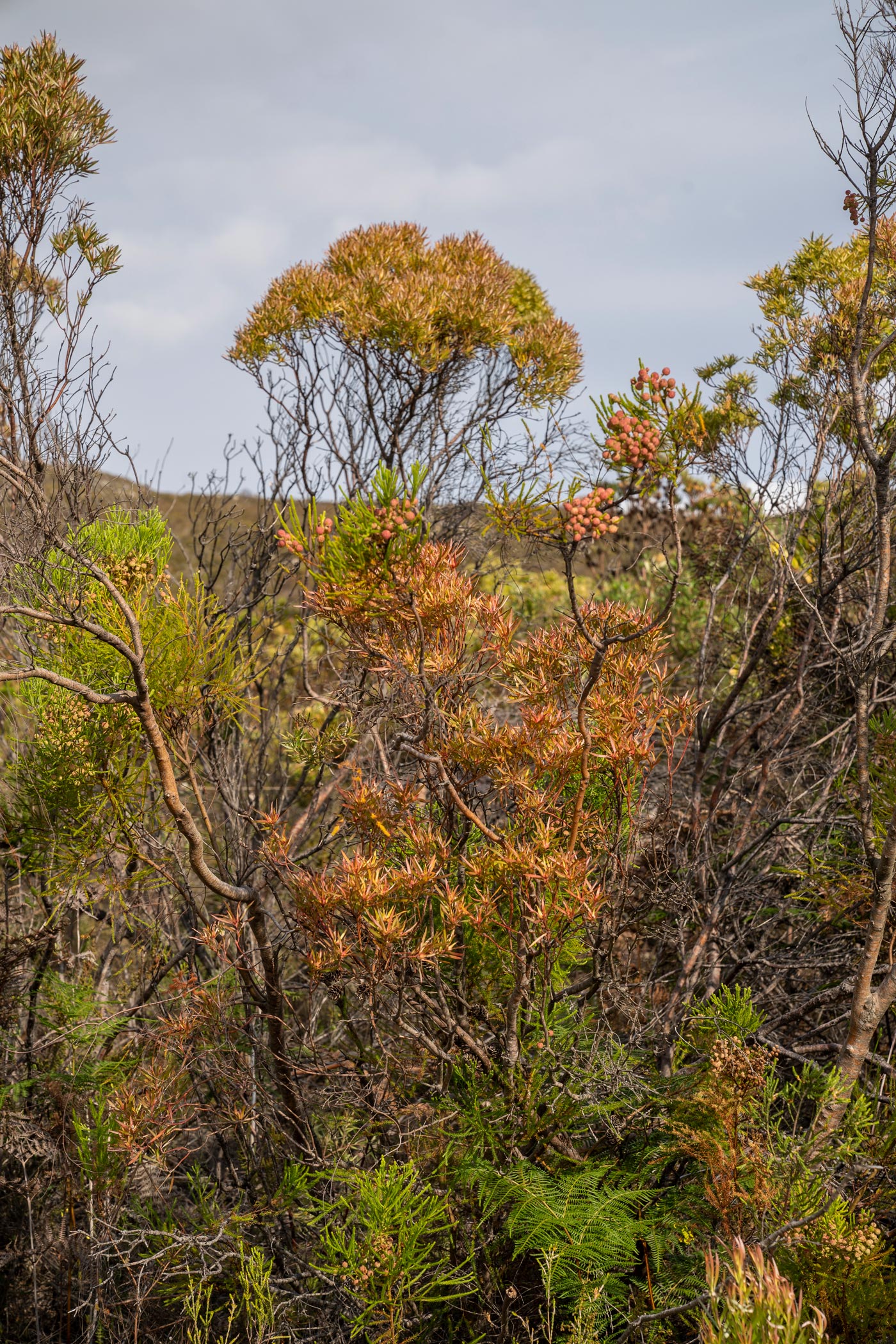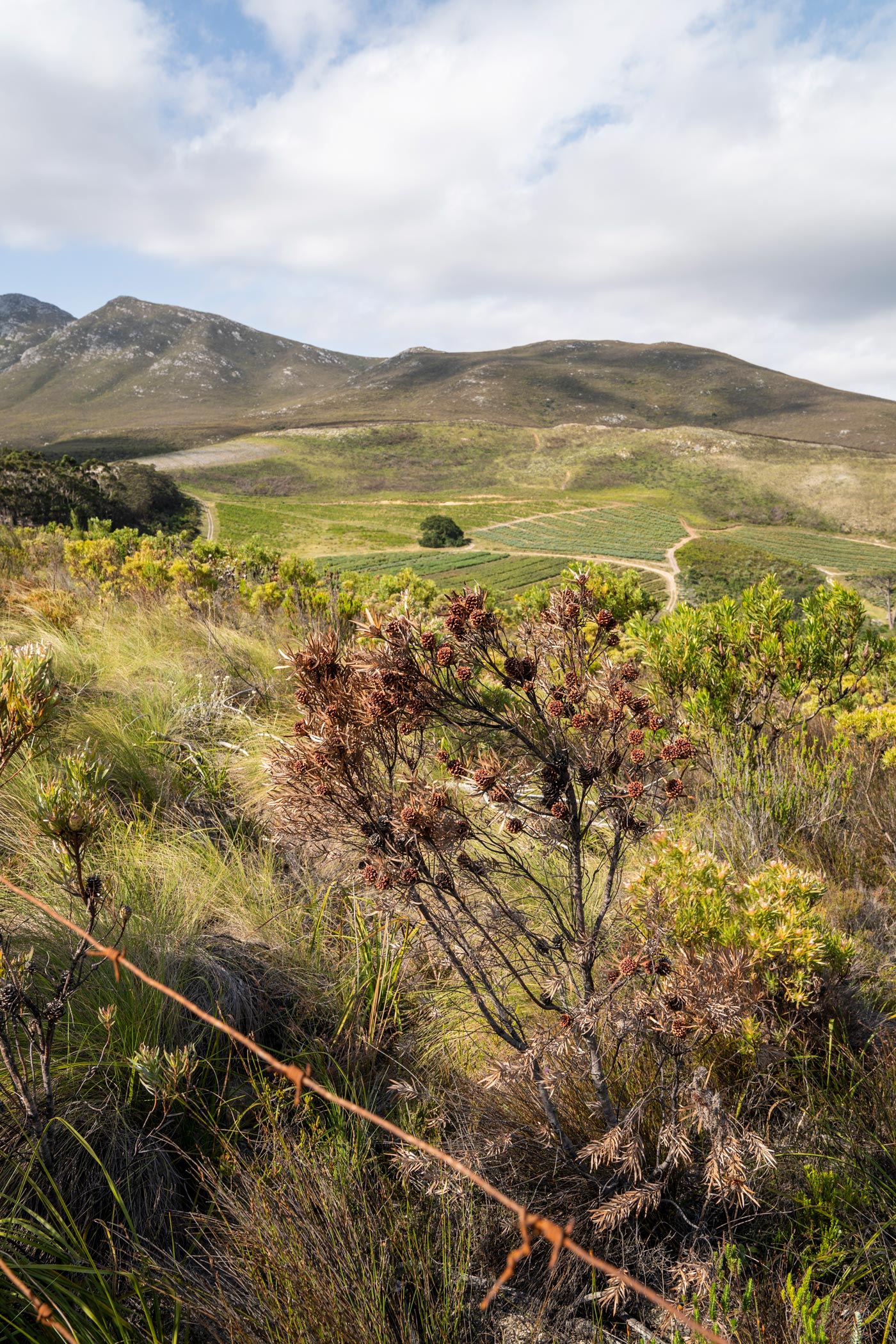 Tell us a little more about your farm and how you got started. What inspired you to farm with Fynbos and how long have you been going at it?
"Laughing Waters Farm is in the beautiful Sondagskloof, not far from Hermanus where the Southern Right Whales come to give birth each spring. It is land with mountains, wide open spaces and big sky. Every walk brings new surprises with an incredible variety of delicate colourful flowers and creatures that live alongside them."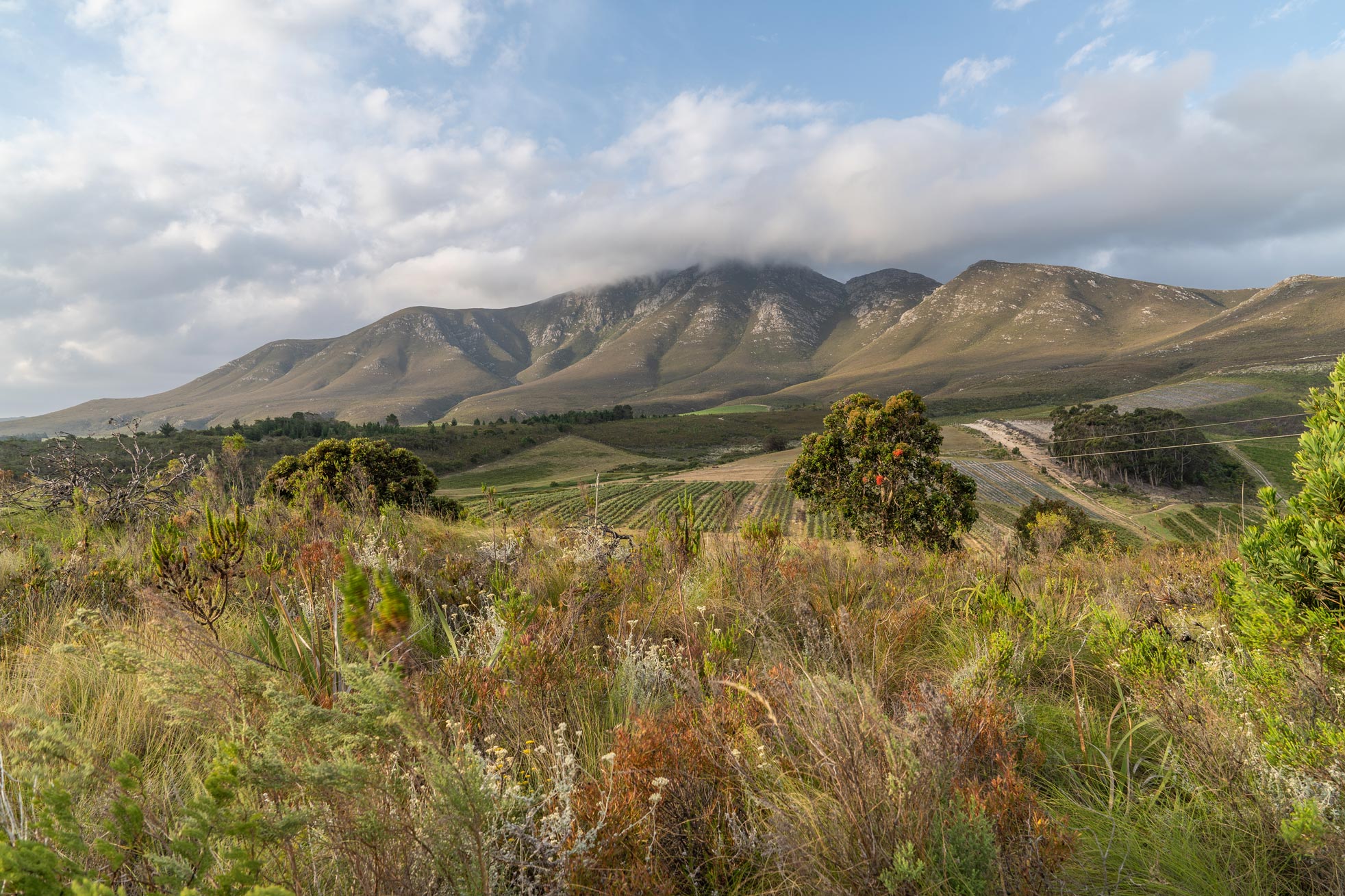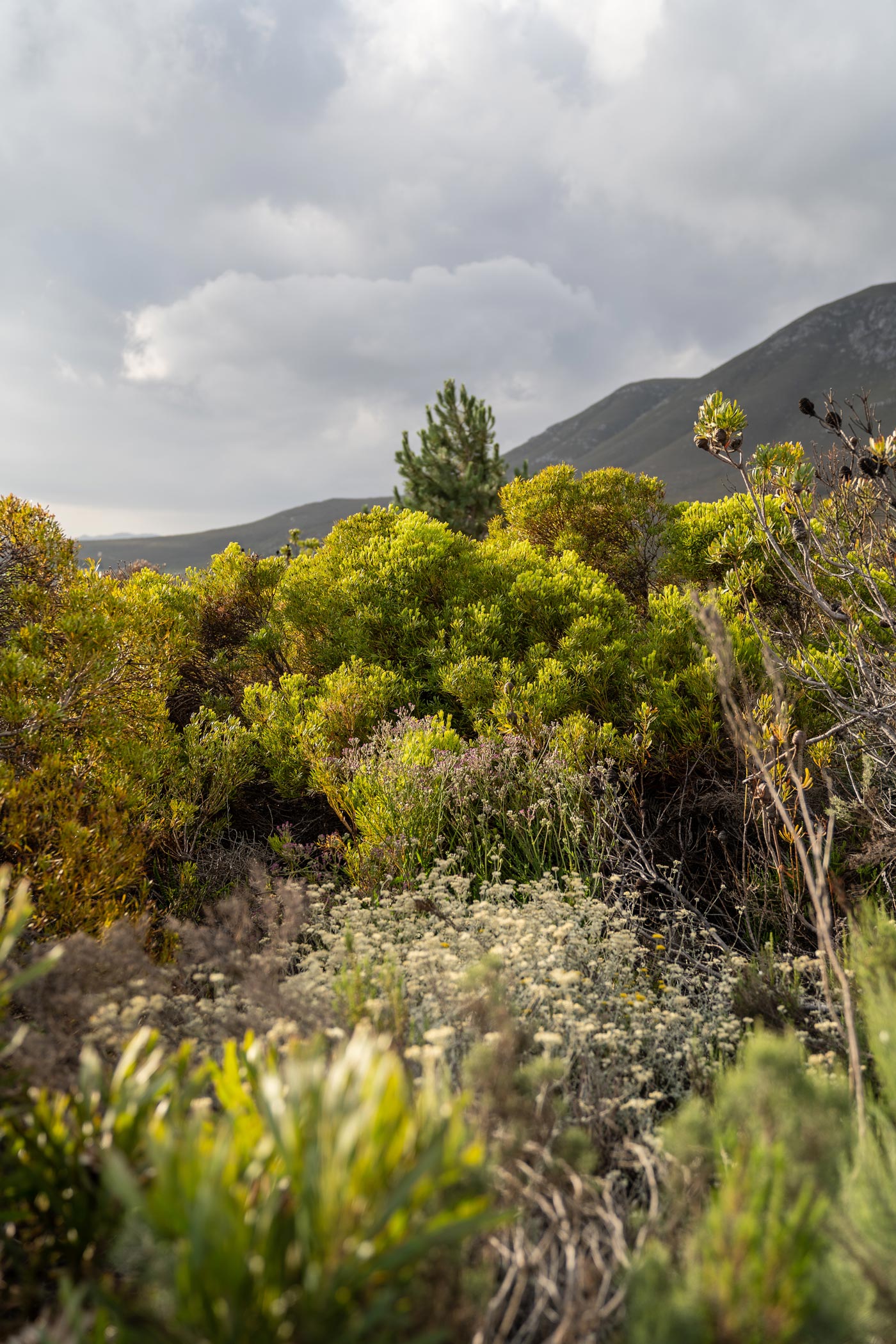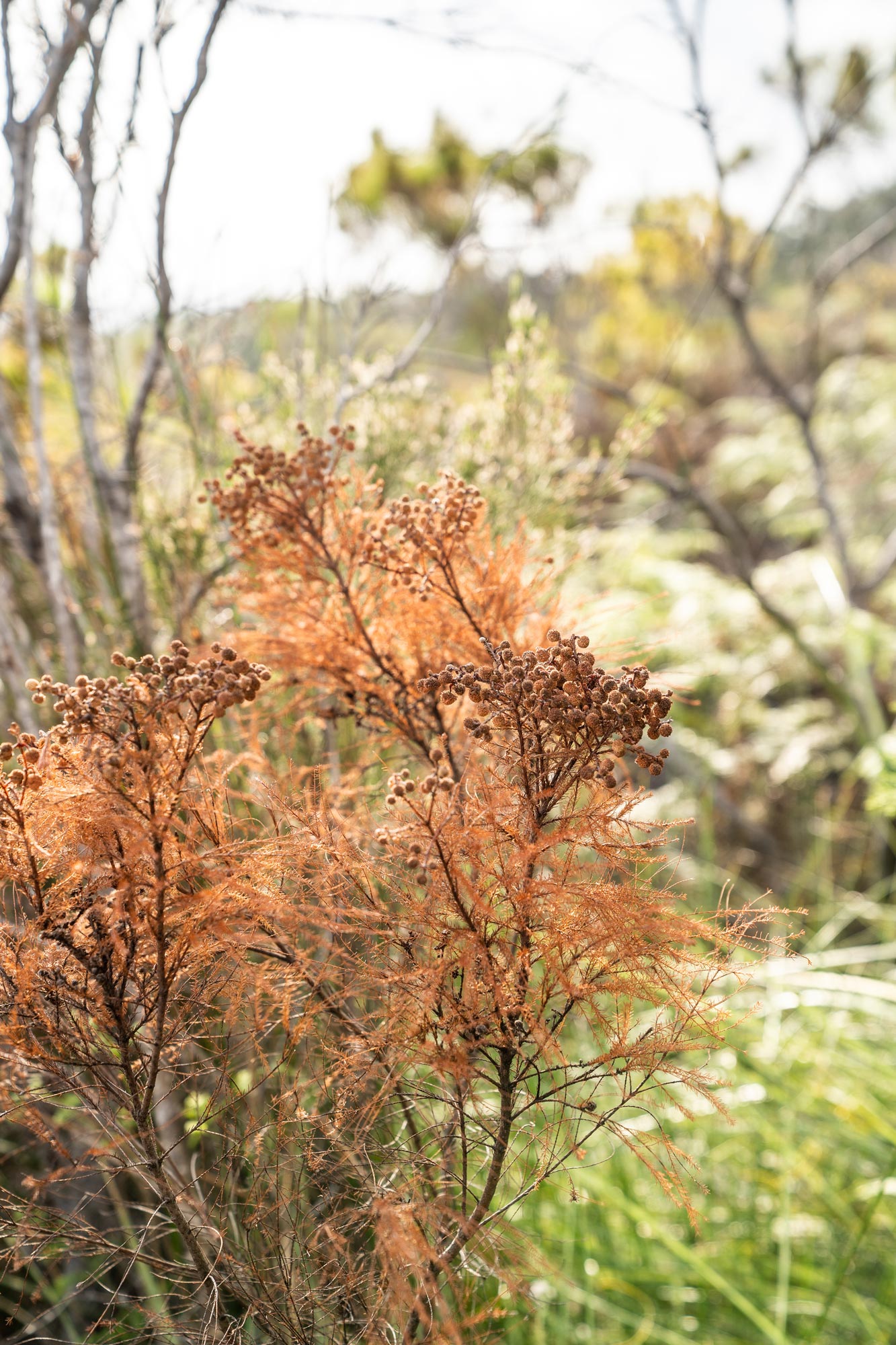 "Living in the Netherlands for 7 years, falling in love with Gerd and giving birth to a most beautiful daughter, I realised that I still deeply missed South Africa. Always having had a sense that being guardians of land would be fertile ground for developing work that we enjoy, we began looking at farms in the Cape area. We chose Laughing Waters, a Protea farm with many possibilities."
"As an ecologist I was delighted to be able to farm with indigenous flower varieties and have always loved the joy that flowers bring. Proteas are like fruit trees, taking a good 6 years until they produce. Six and a half years since we've been on the farm, and we are just beginning to harvest a good quality and quantity of flowers. In addition to the Proteas, we also grow organic vegetables and produce artisan goats milk cheese."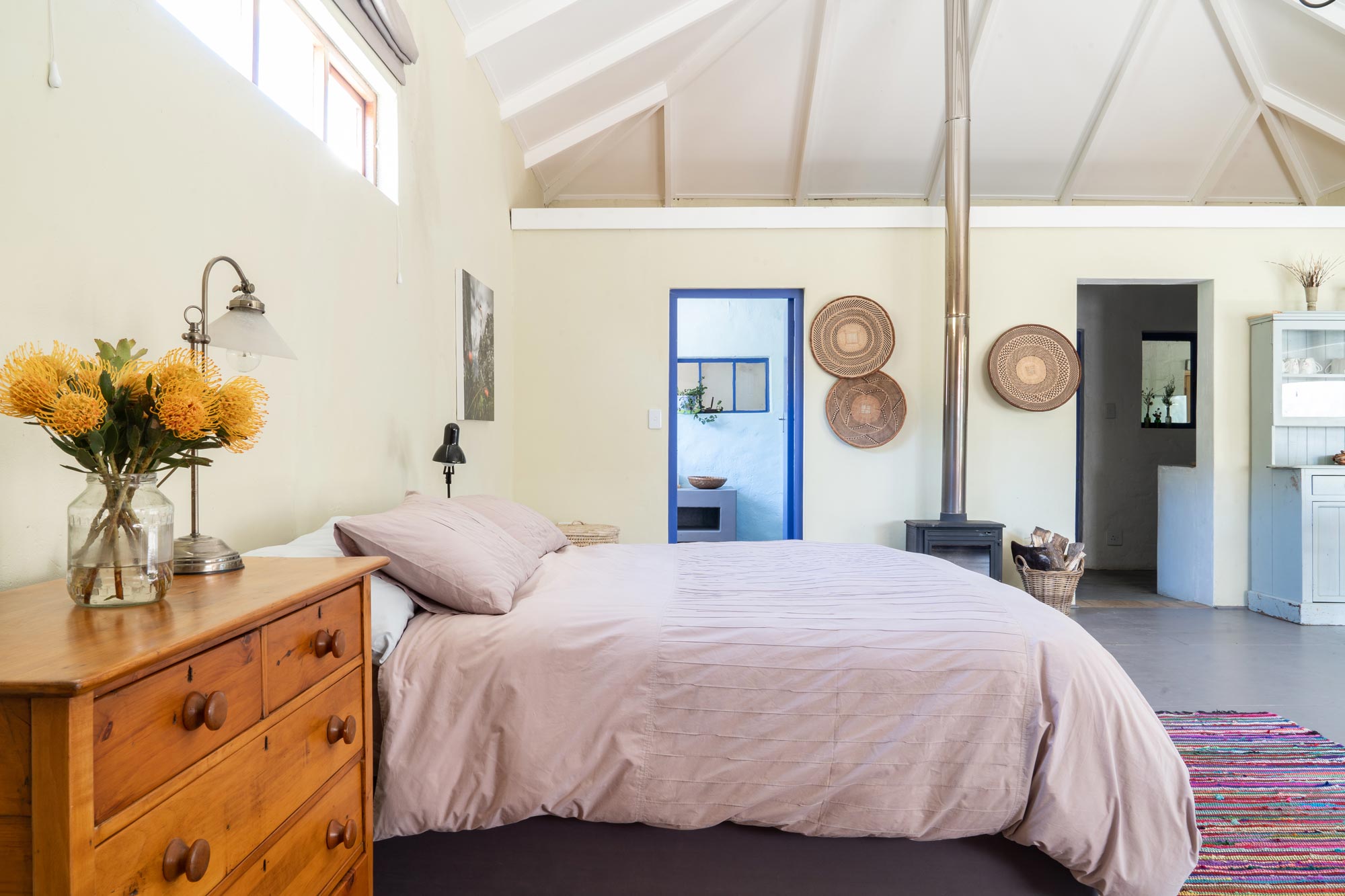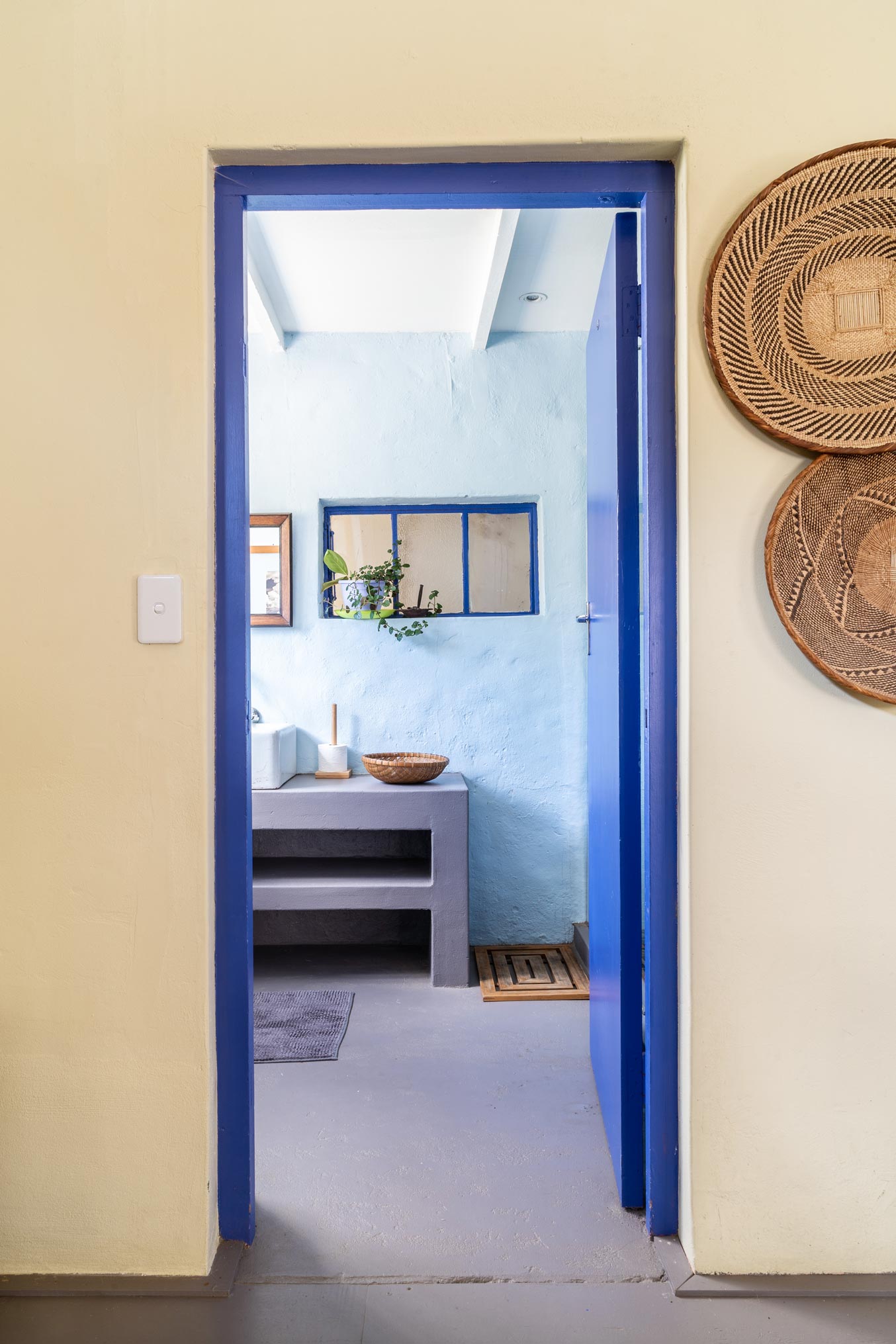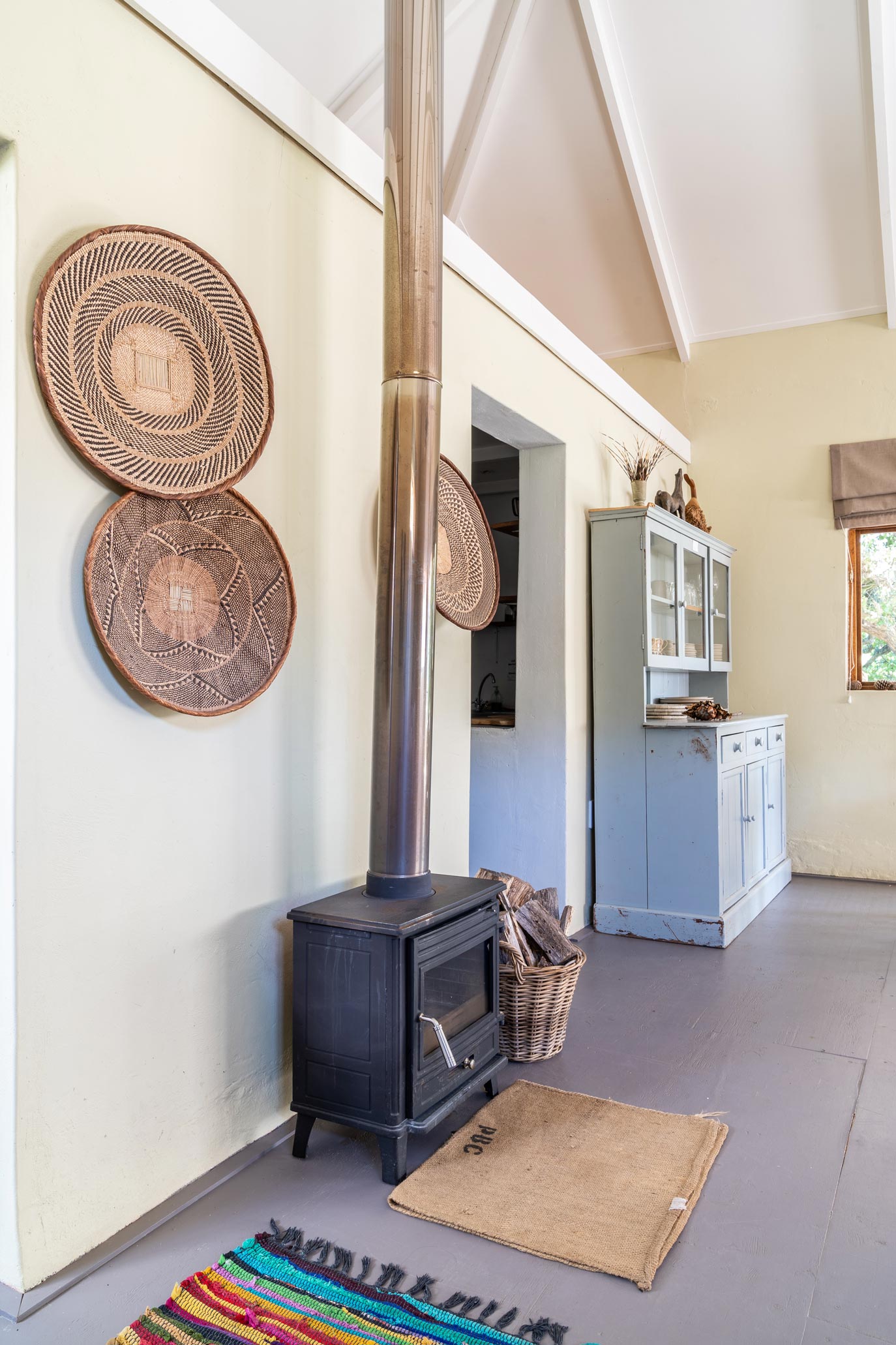 What did you do before you started Laughing Waters?
"I worked for a non-governmental organisation managing a programme called "RAIN", our focus being water provision through rain water harvesting in rural settlements. A burn-out redirected me and motivated me to follow that which gave me energy and joy. I became apprentice to a special man who offered horse assisted therapy and coaching and loved the immediate and powerful benefit this had for people. Here at Laughing Waters, I and my herd of seven horses facilitate workshops and coach for insight and growth.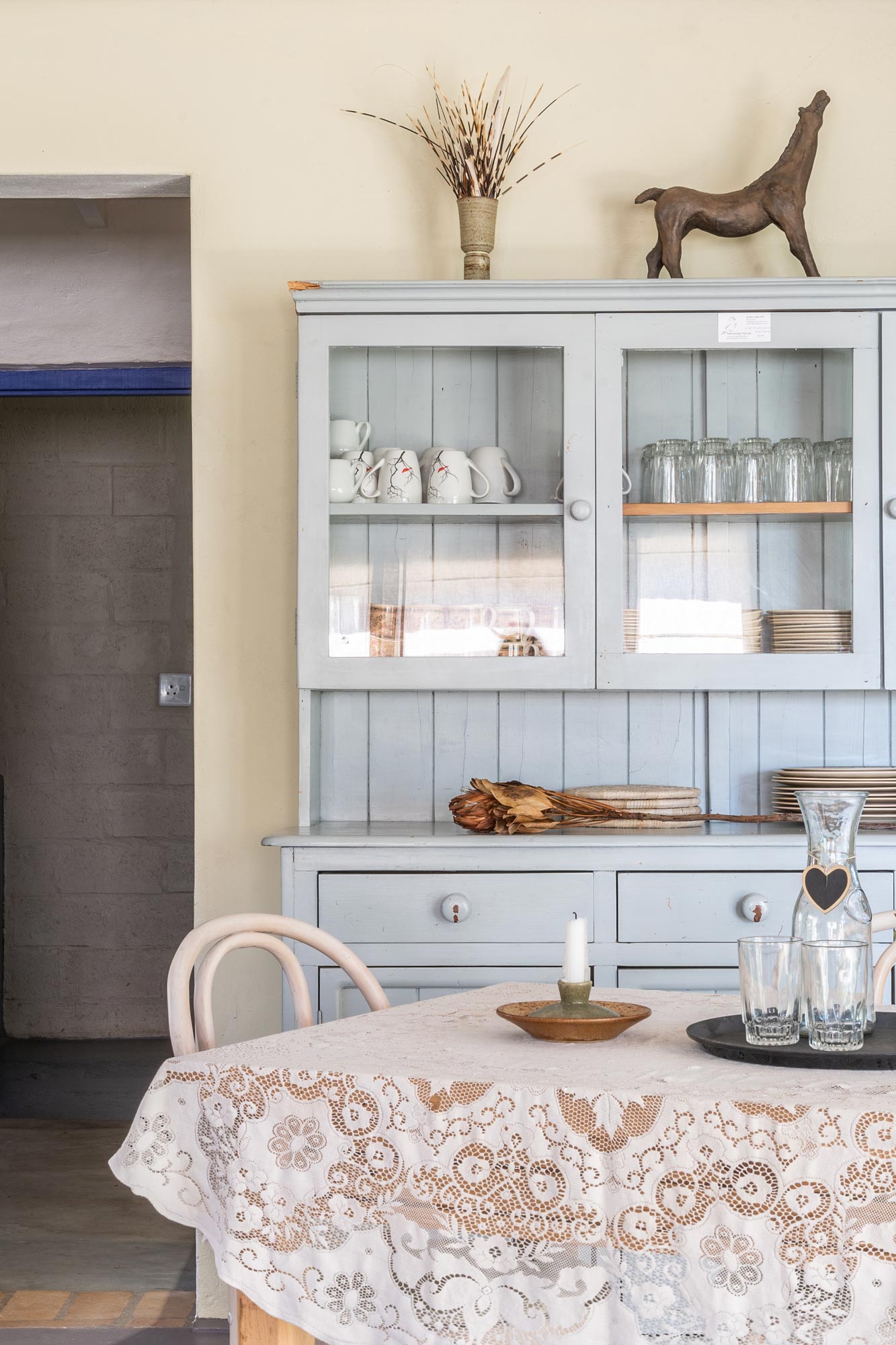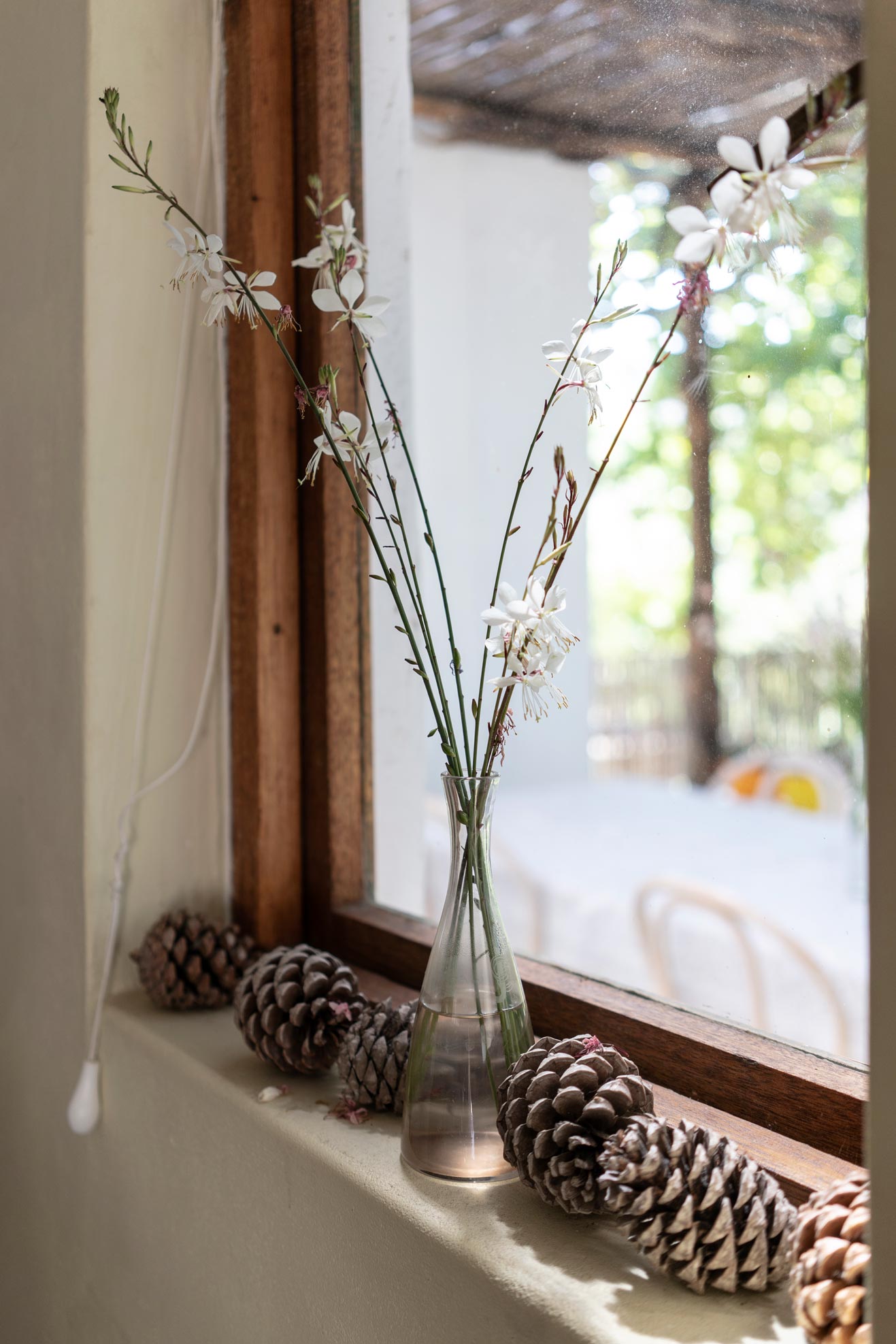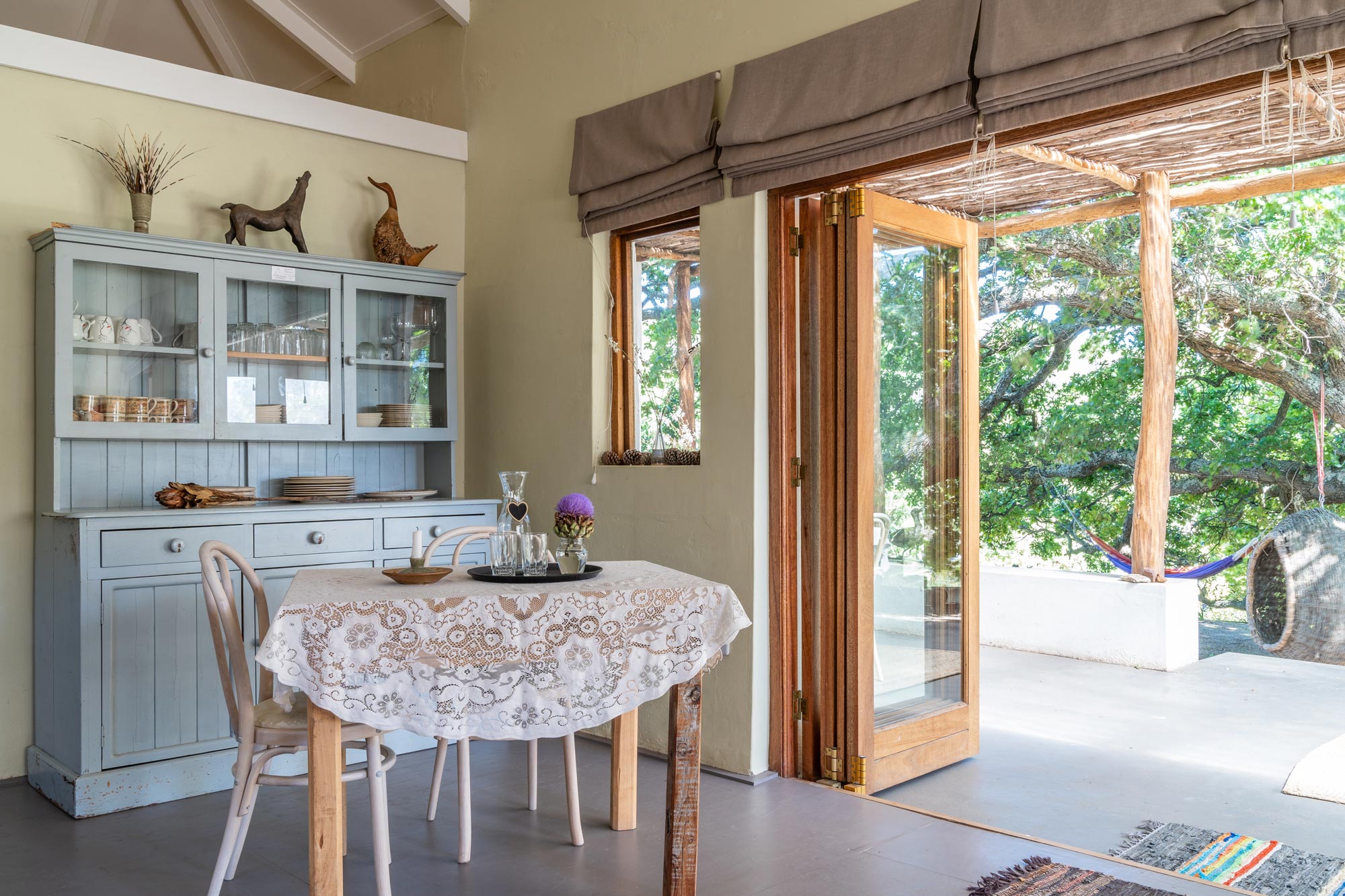 What were your biggest obstacles when you started out?
"The state of disrepair of the farm and the challenge of nurturing our optimism to continue cleaning up, repairing, renovating, growing, investing. Financially it has been an enormous drain and this sits heavily on all our shoulders. A farm like this takes a good seven years to become productive. We've not far to go and the spark of optimism is bright."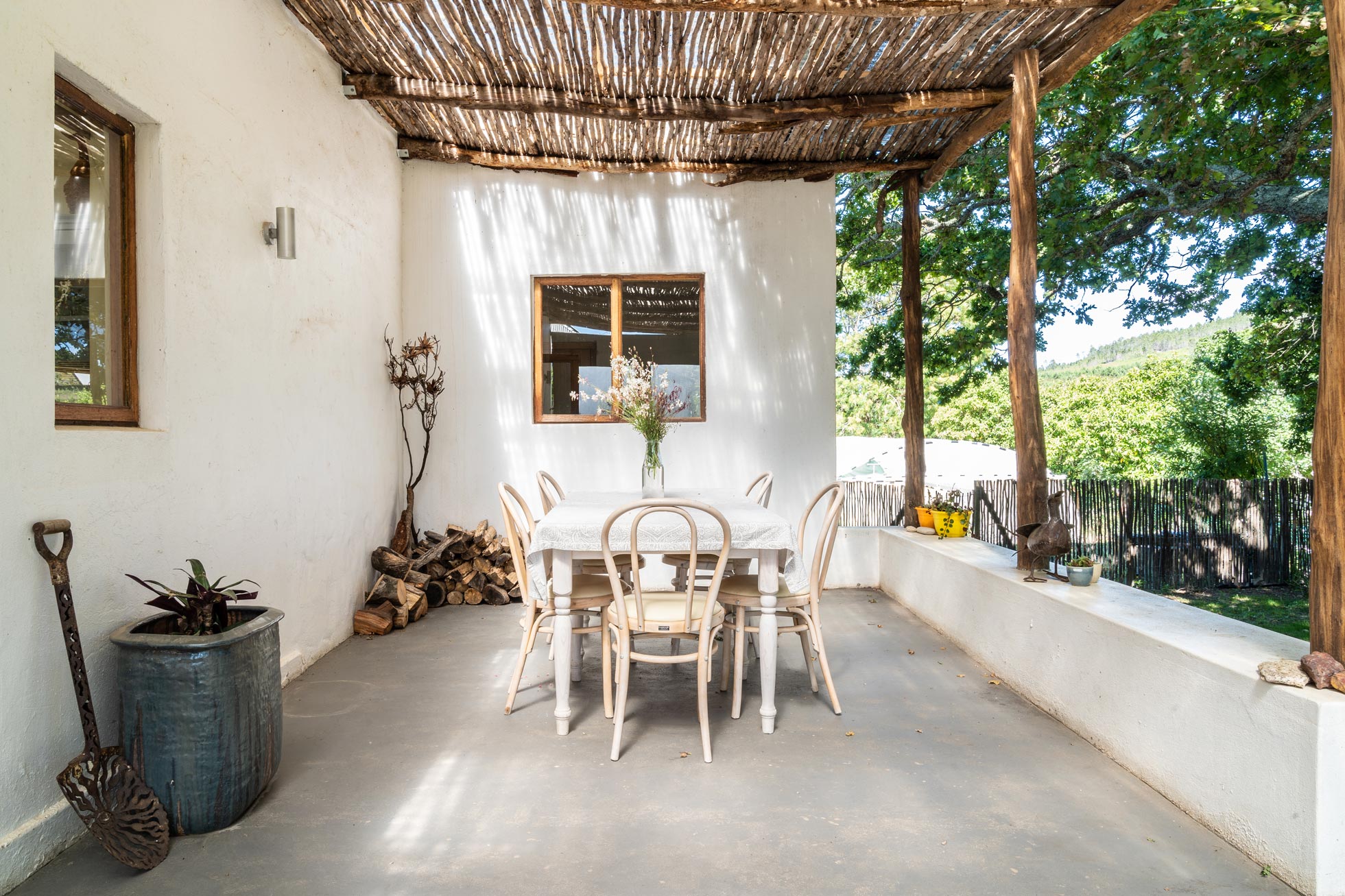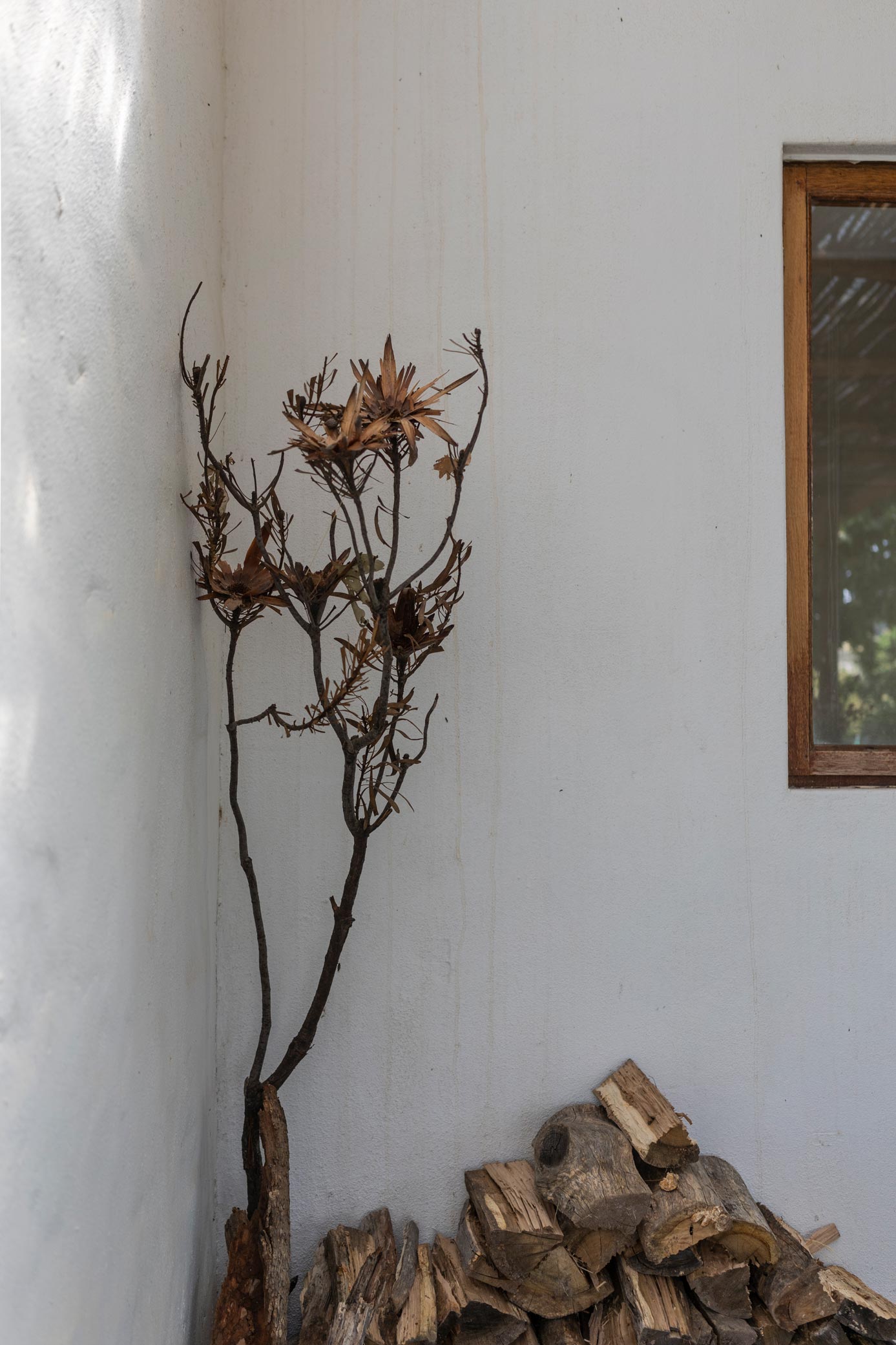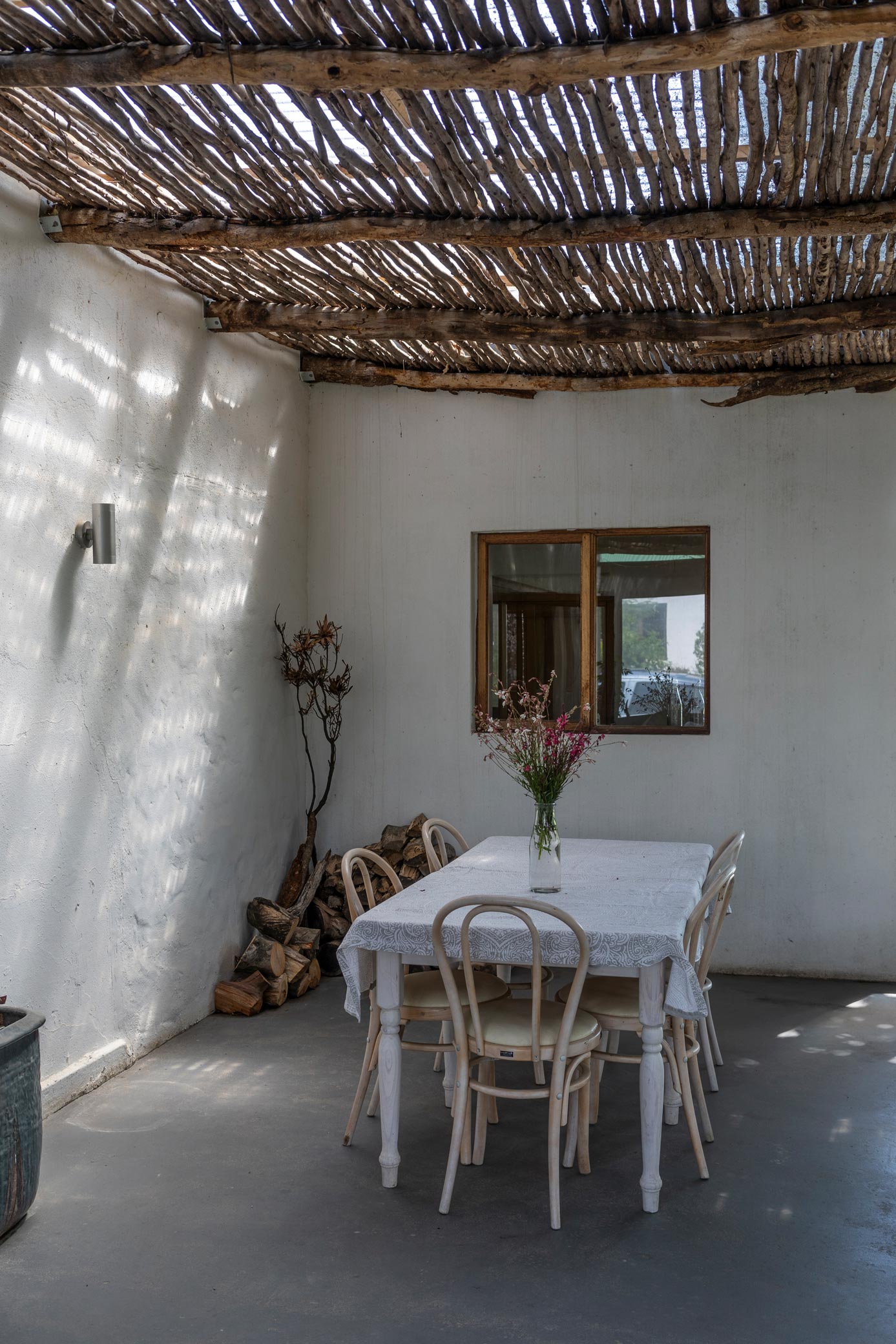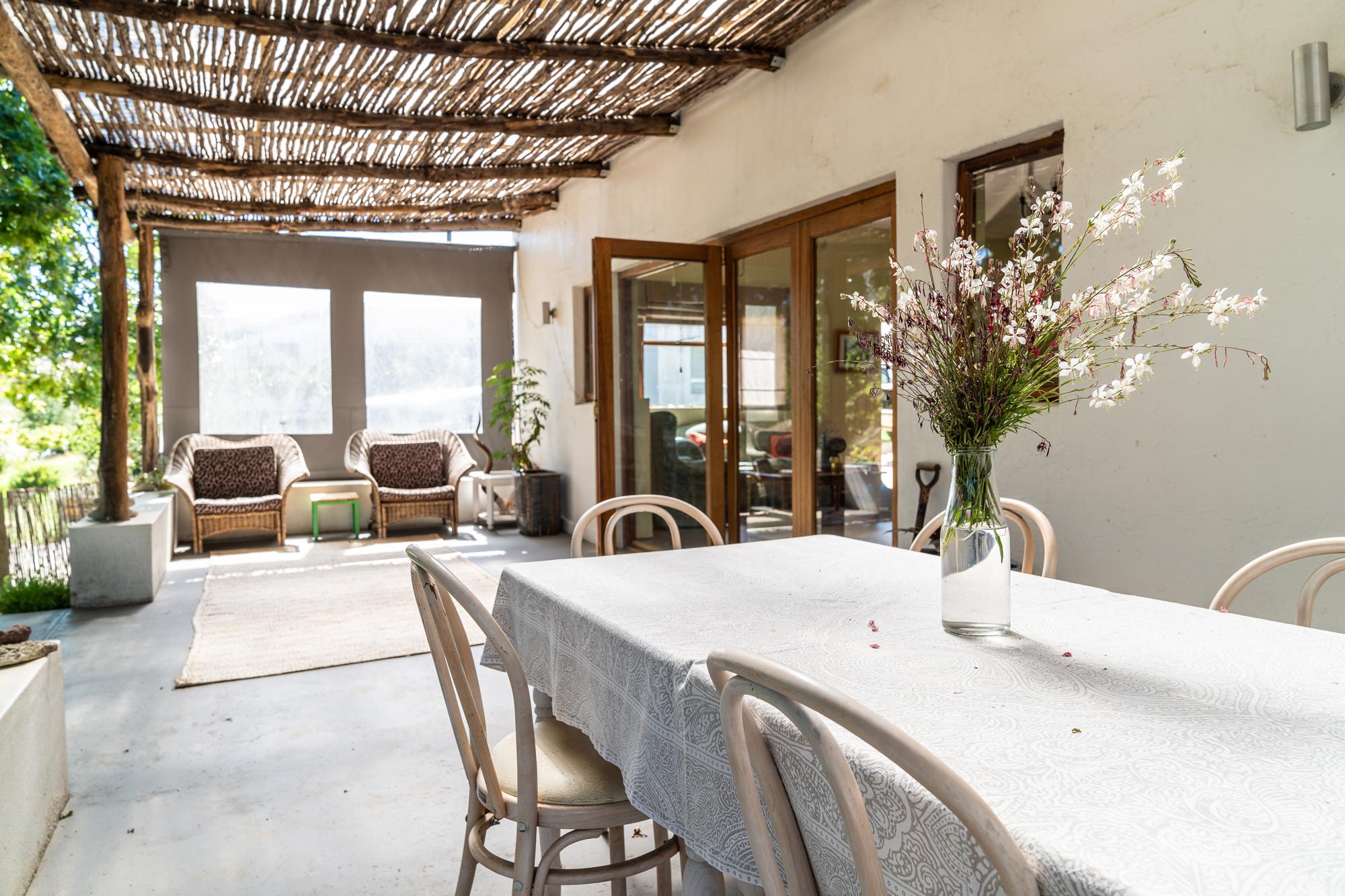 Running your own business is a tough endeavour no matter what the business – do you have a philosophy you live by that keeps you going when the going gets tough?
"It really helps to share joys and frustrations. Gerd and I encourage one another and appreciate what we and our team are doing. We share a common vision of where we're going with the farm and the route to getting there. We both have our means to process and recharge from any frustrations, Gerd and his cycling, me and my horses, and exploring the farm."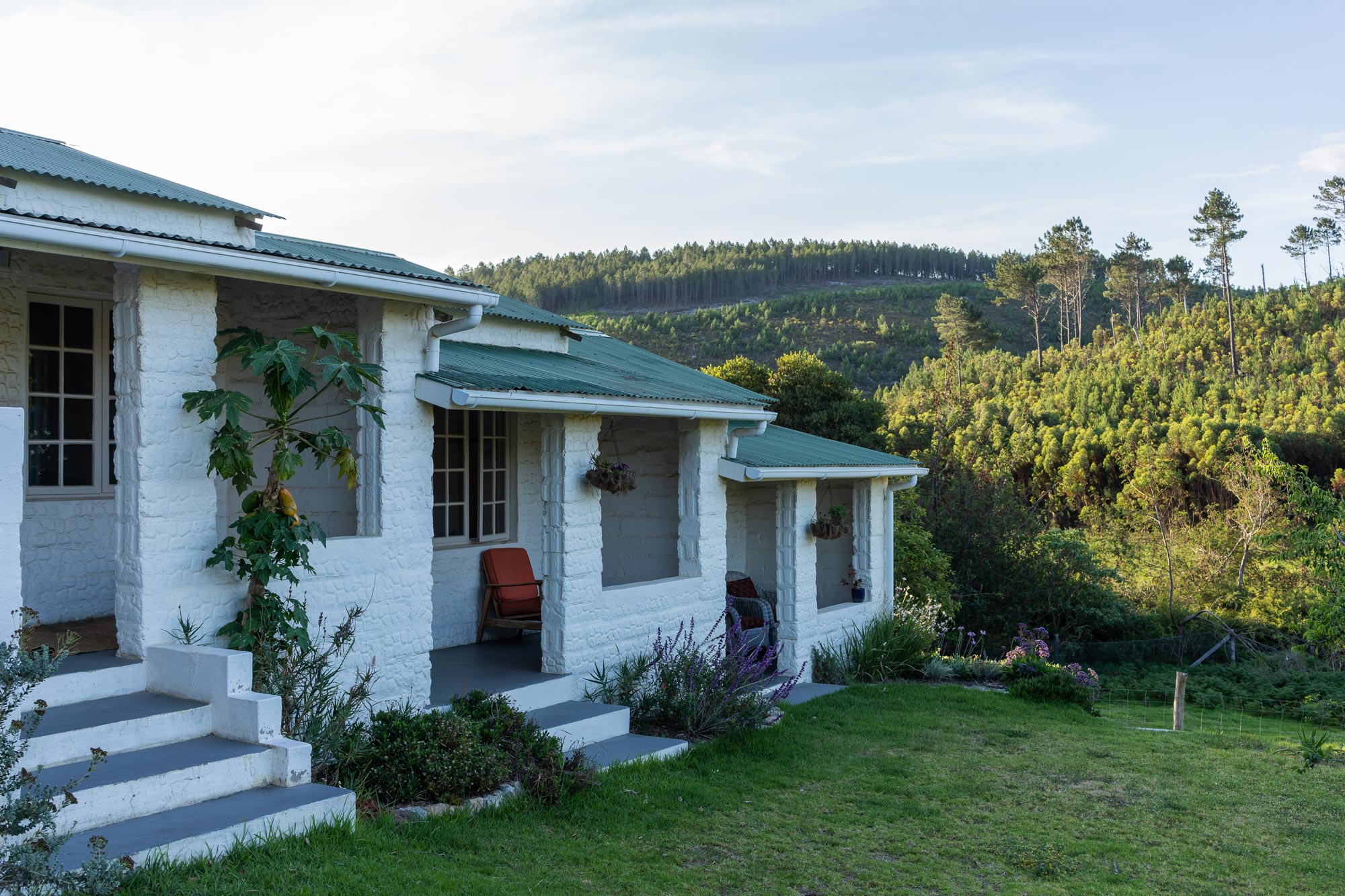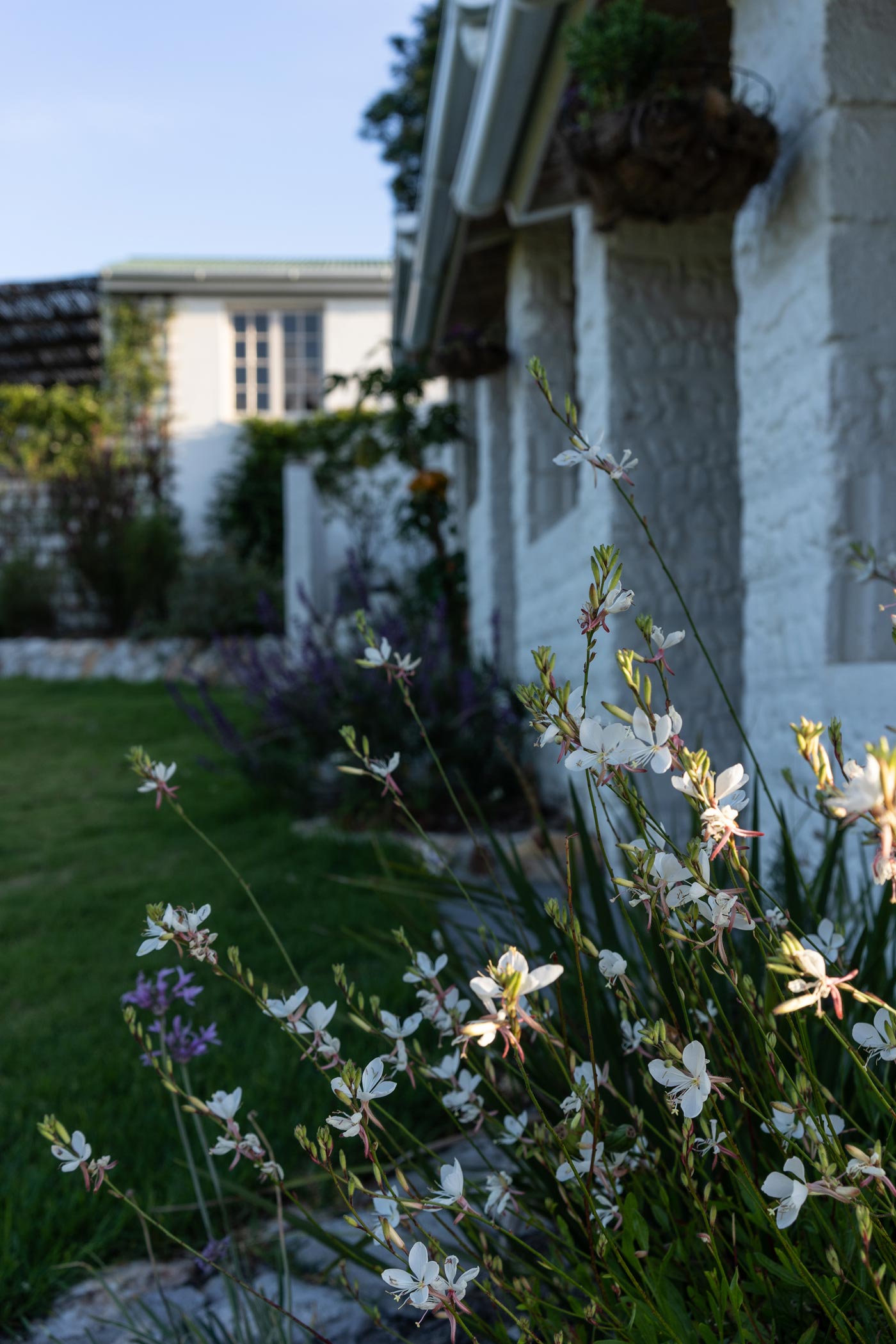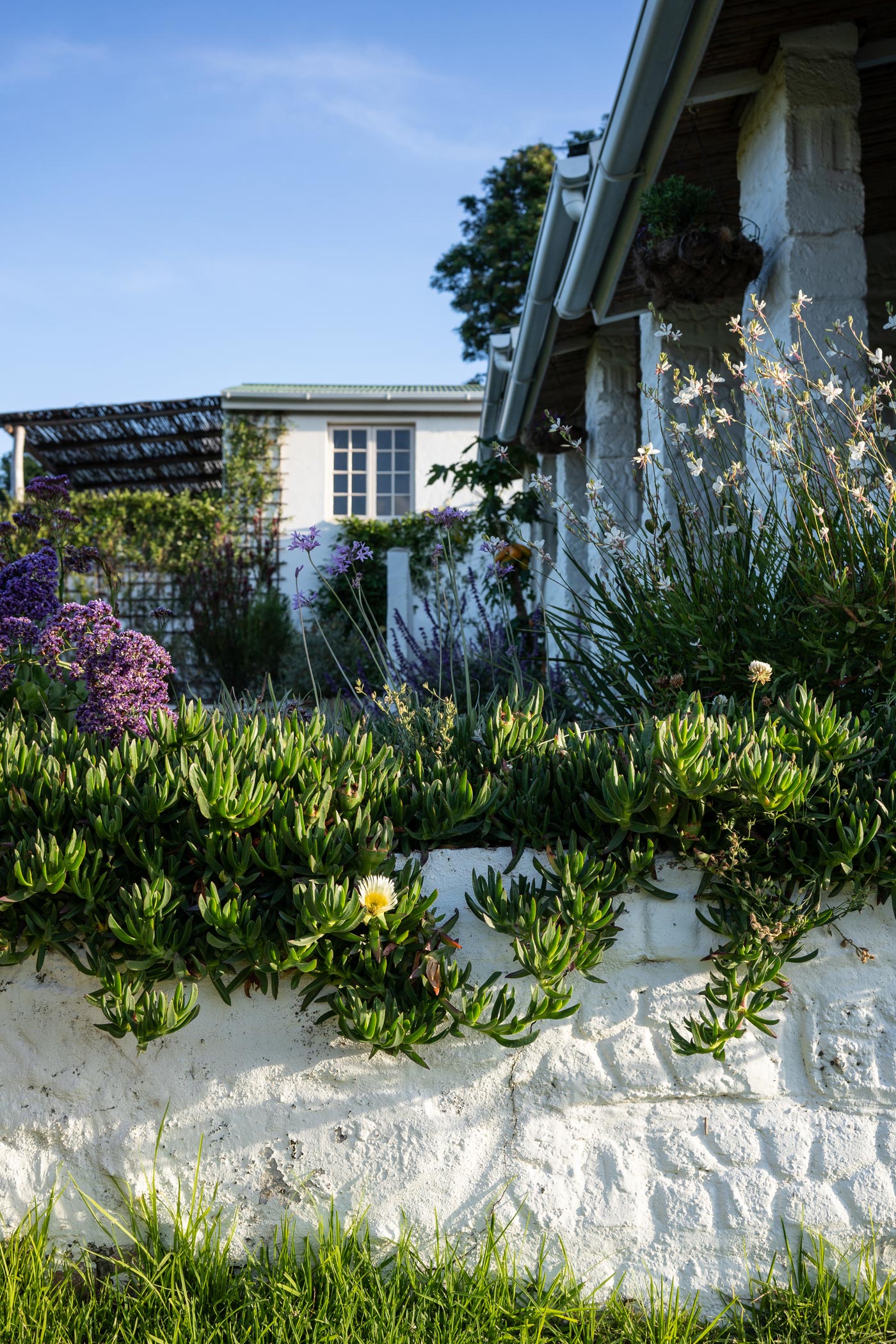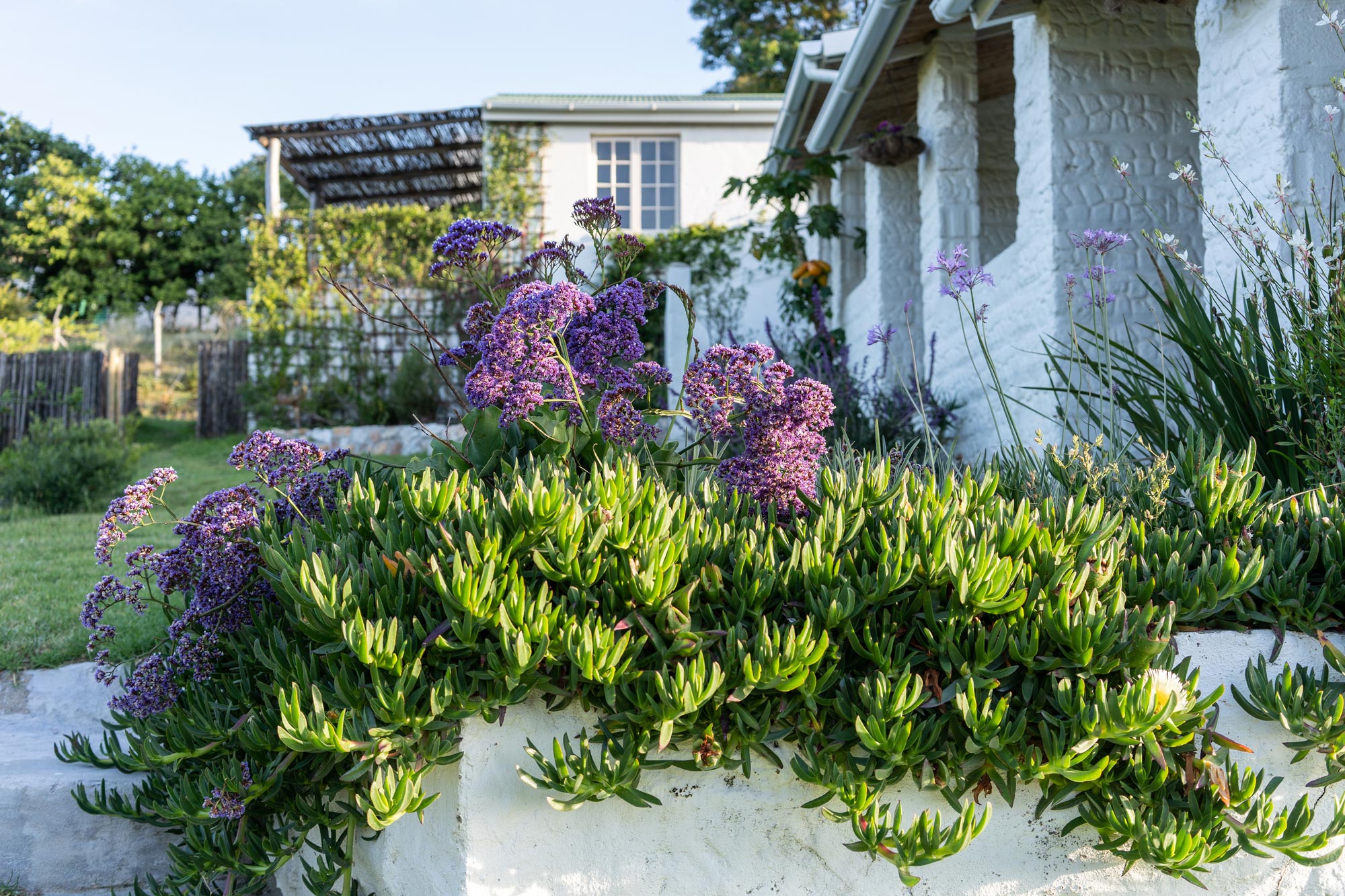 What has been the most rewarding part of running this farm?
"Seeing it grow as years of rubbish and poor management were cleared away. Seeing the bird life increase as we planted trees where there were none. Being inspired by our guests' enjoyment of the farm and enjoying my herd of wide-roaming horses and the rest of our Laughing Waters family."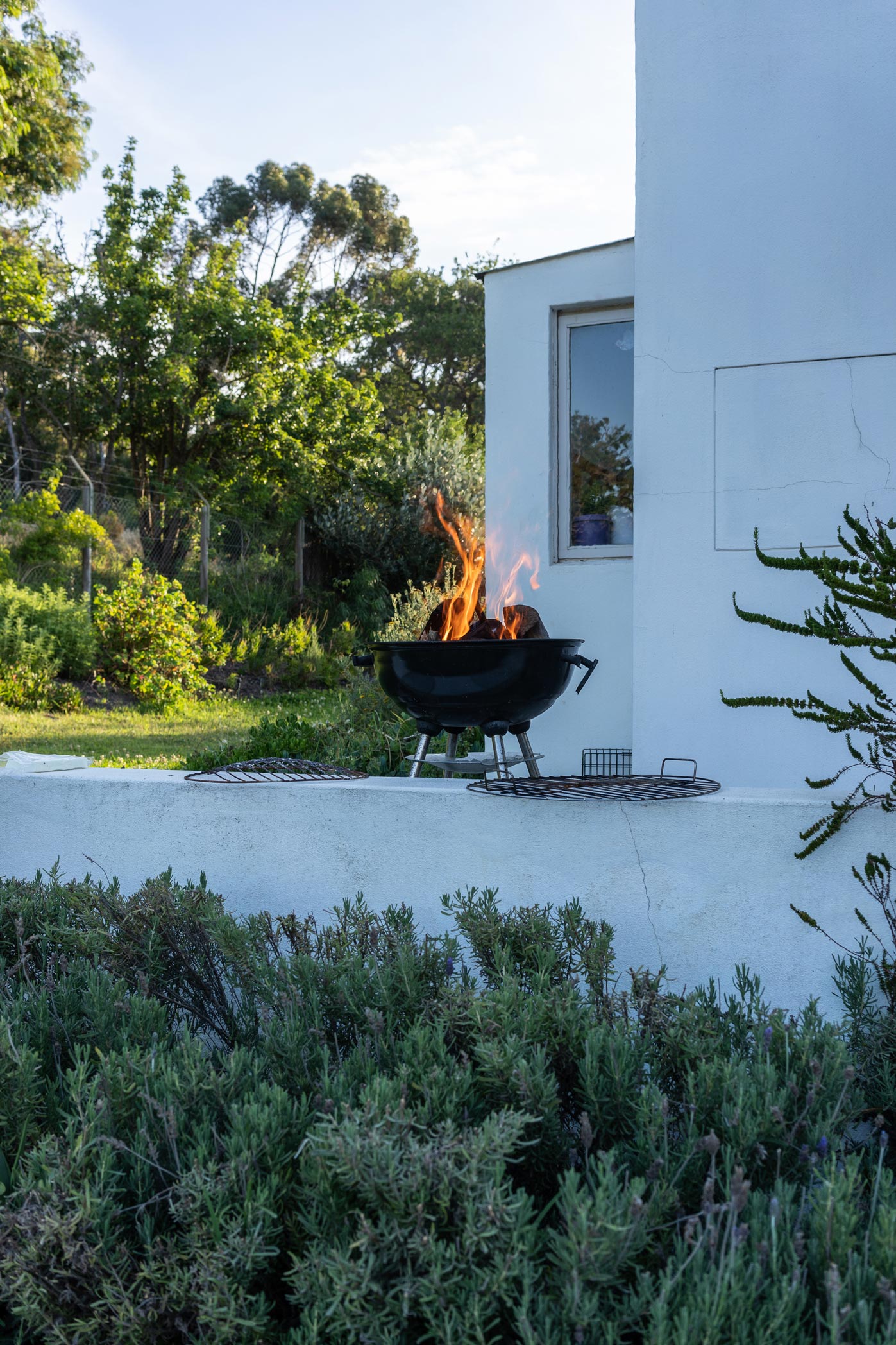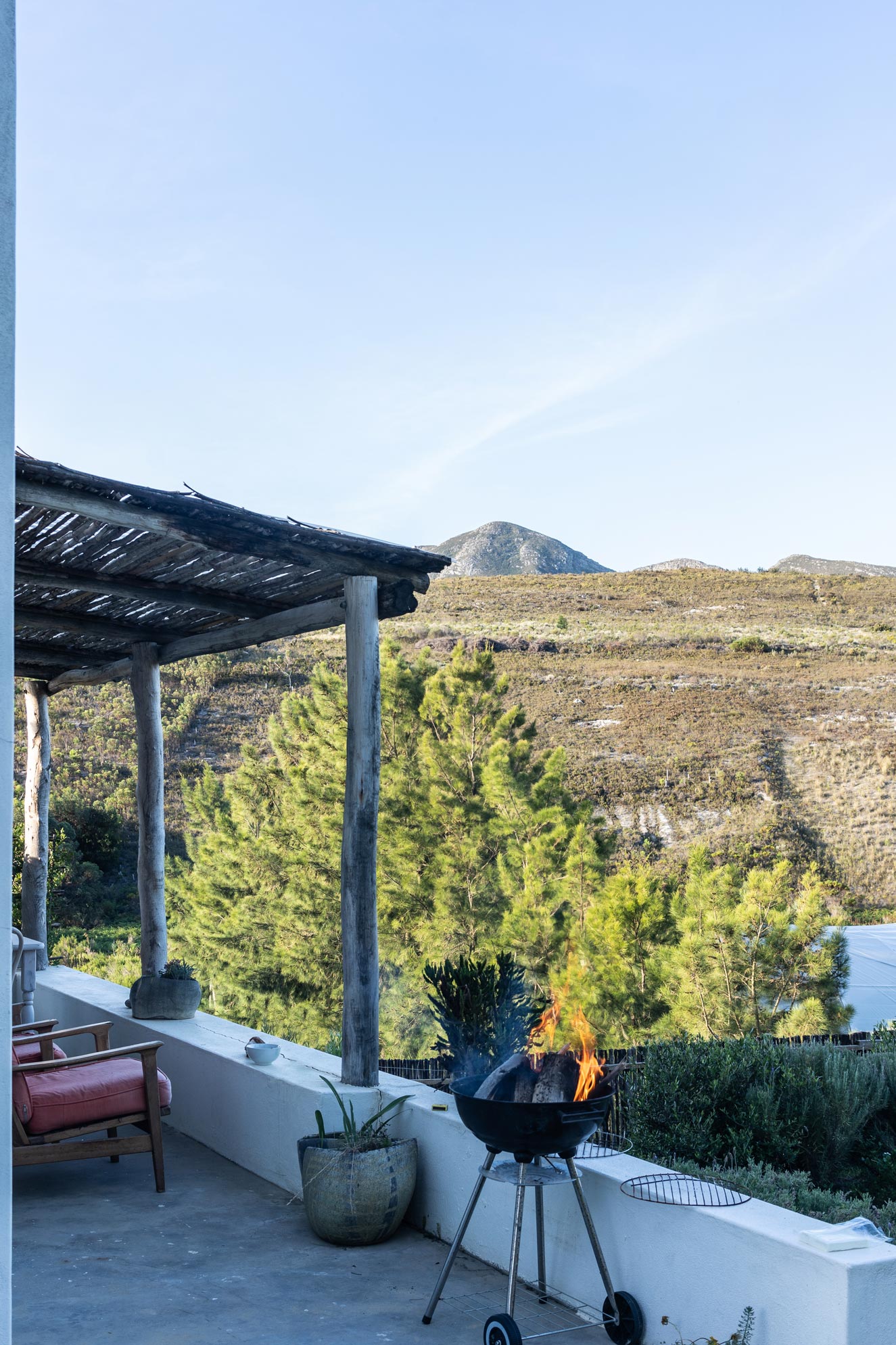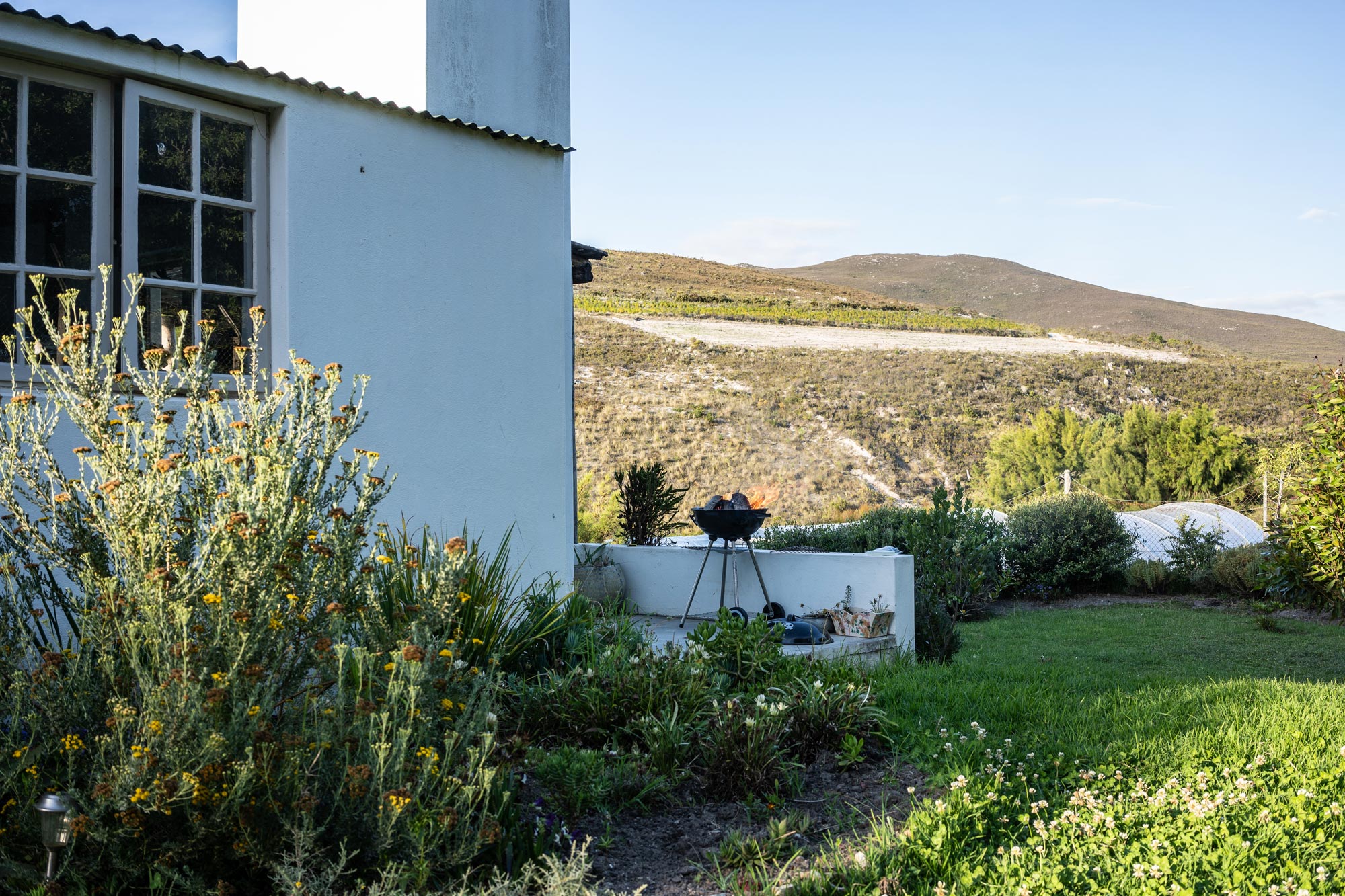 Any advice you can give to fellow eager organic farmers out there? Perhaps there's something you wish you had known before you got started.
"It is obvious that a healthy living soil is the most important element. Do your market research and then grow what you love. If you are passionate both you and your crop will thrive."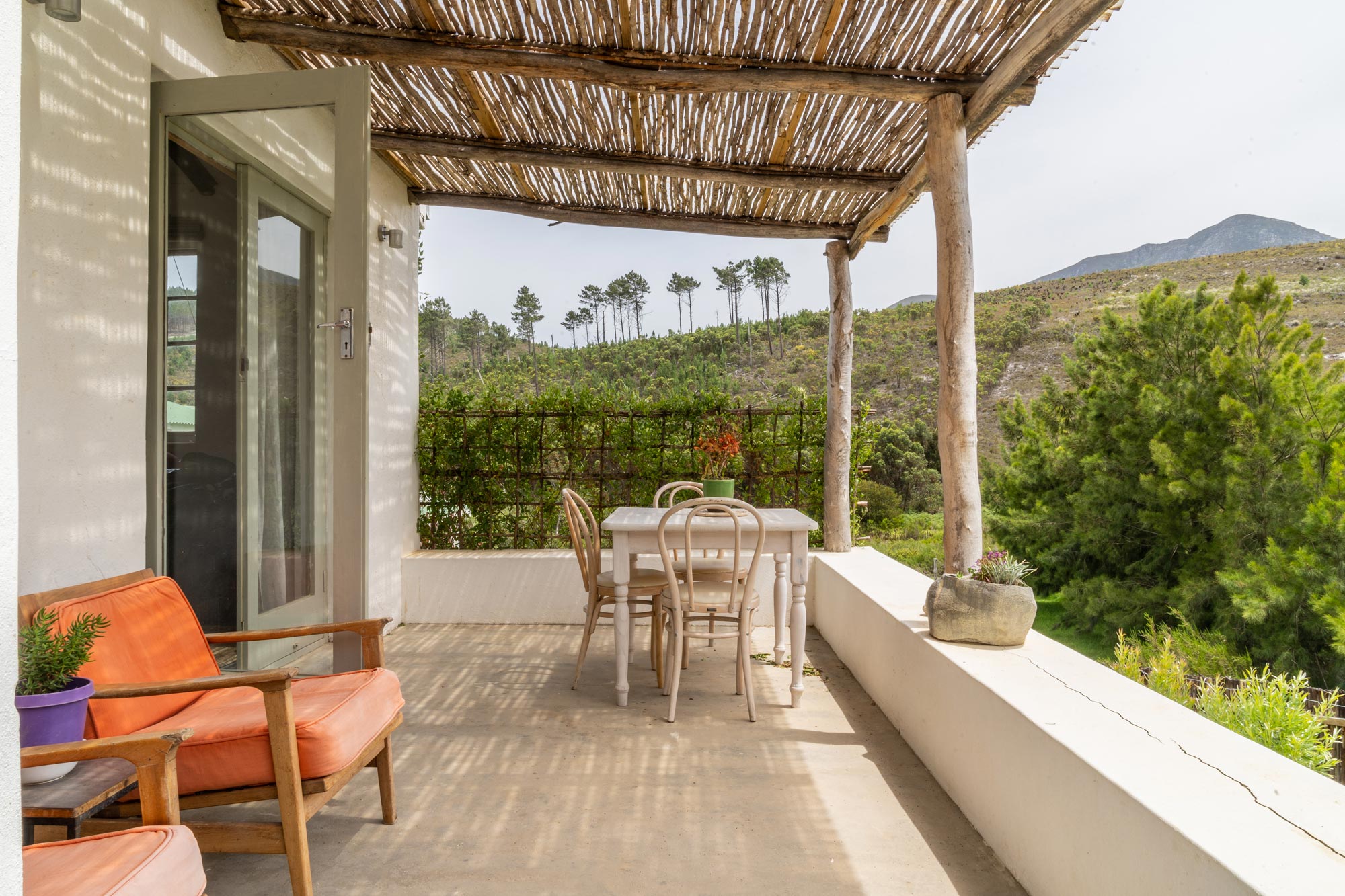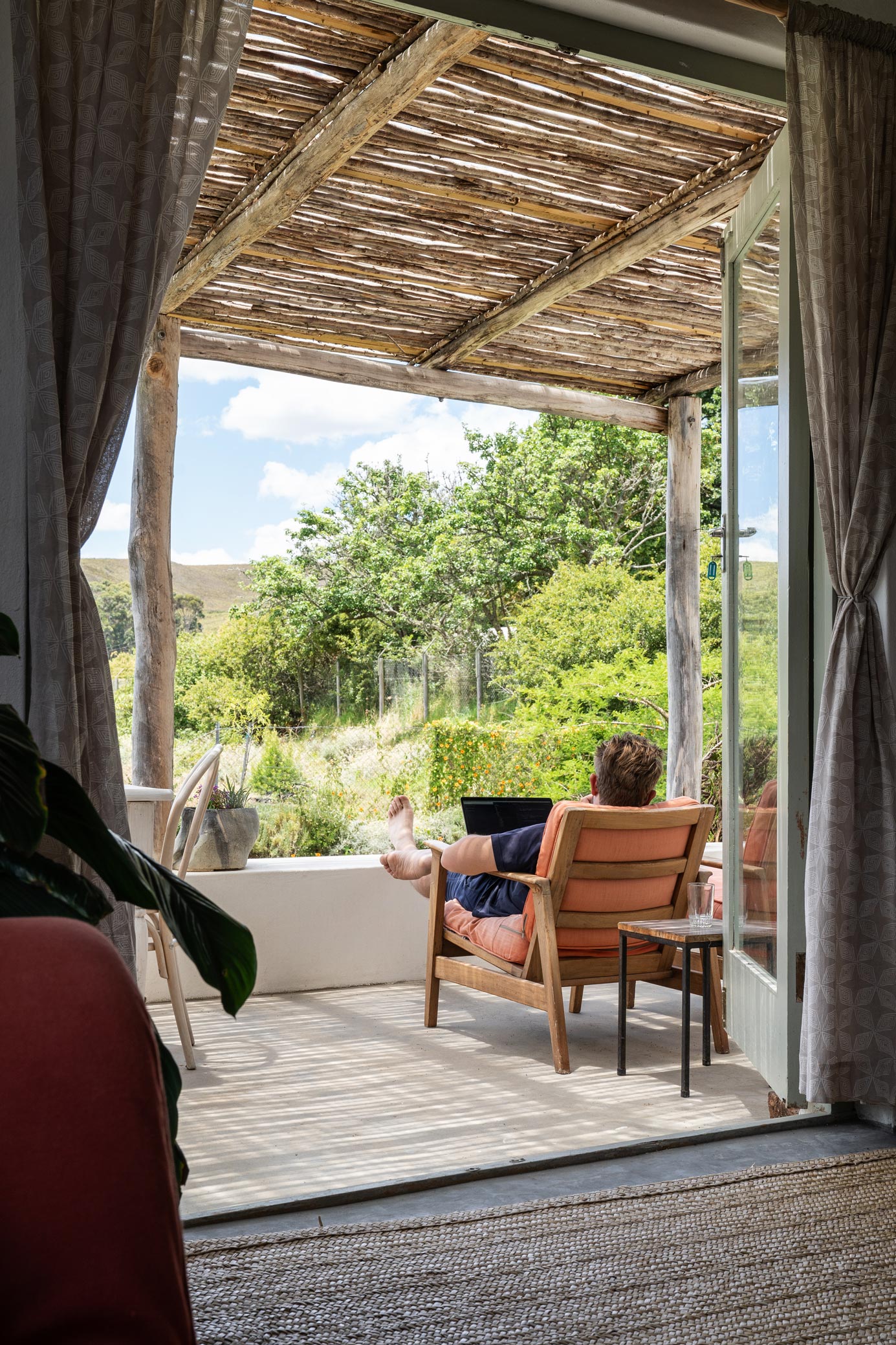 The cottages are really cozy. You've done a great job at transforming them into the comfortable guest quarters they are today. Do you have any stories to share regarding the renovations? It must have been a huge job!
"It was! One of our units, Laughing Under the Oaks, was an oily garage. We joined this to a store-room, a pump-room and a tomato processing room to create this lovely wide-open studio/apartment beneath two ancient oak trees. This unit doubles as a venue for workshops and retreats. The other two cottages were labourers cottages which the farm's previous owner would not show us. When we did have a chance to see them we were shocked by their condition. There was no running water. There was a crumbling long-drop toilet far from the house and too close to the river. Surrounding the cottages plastic, glass, old carpets, metal, was piled up to a meter in height. Worst of all, upon entering the house, we were confronted by smoke, heavily blackened walls as staff cooked and kept themselves warm with a fire inside the house. A lot of renovation later and there are now two super and characterful cottages."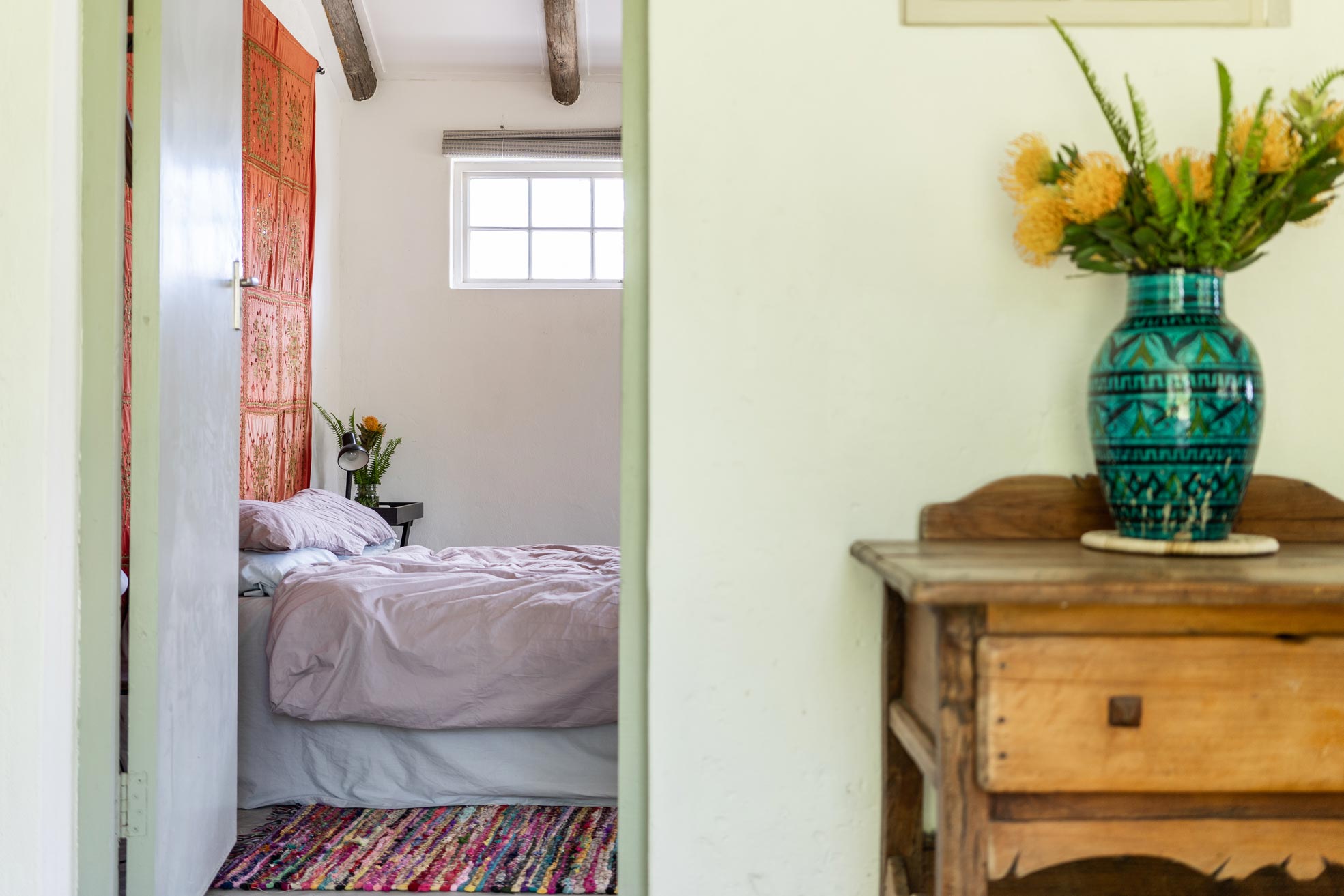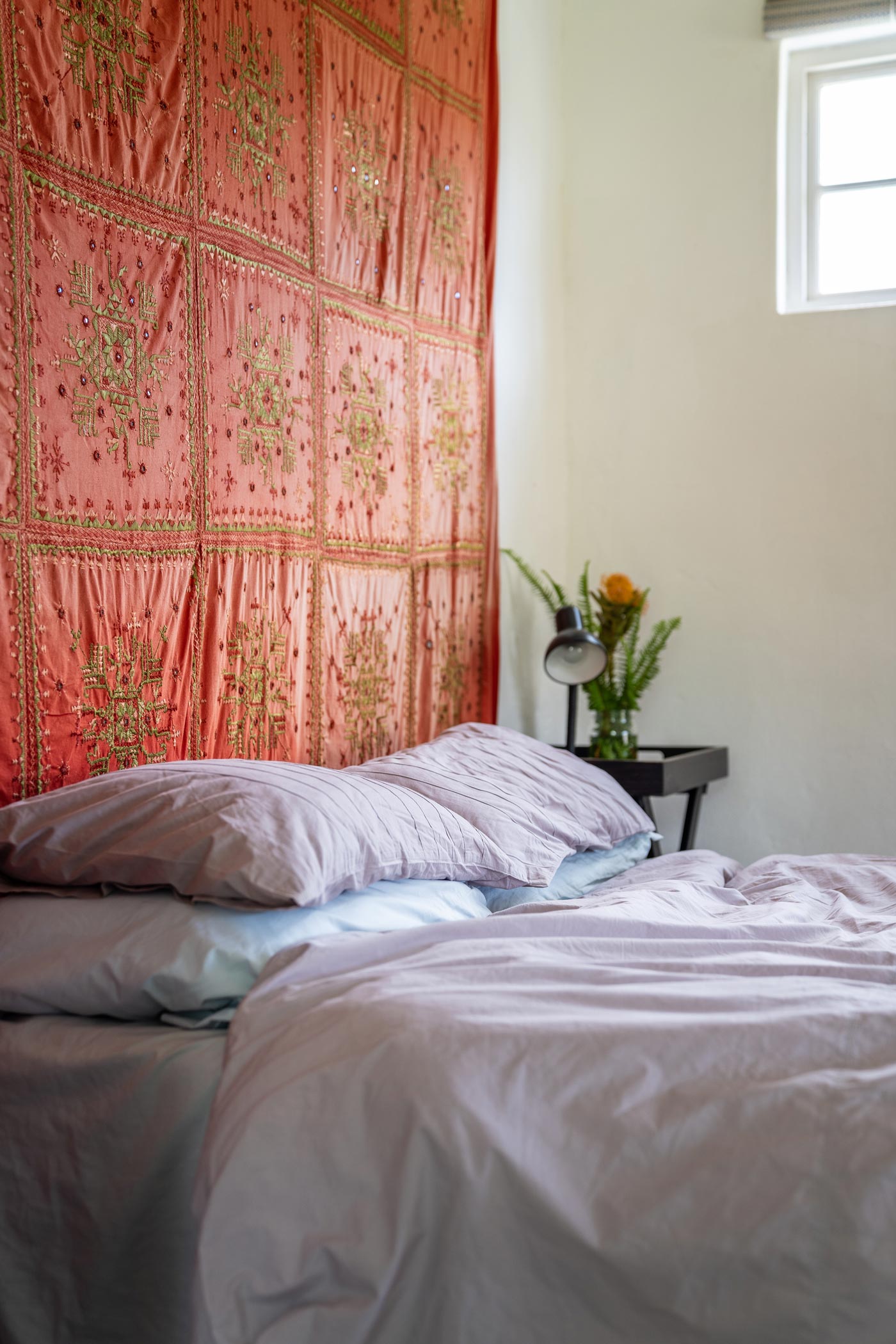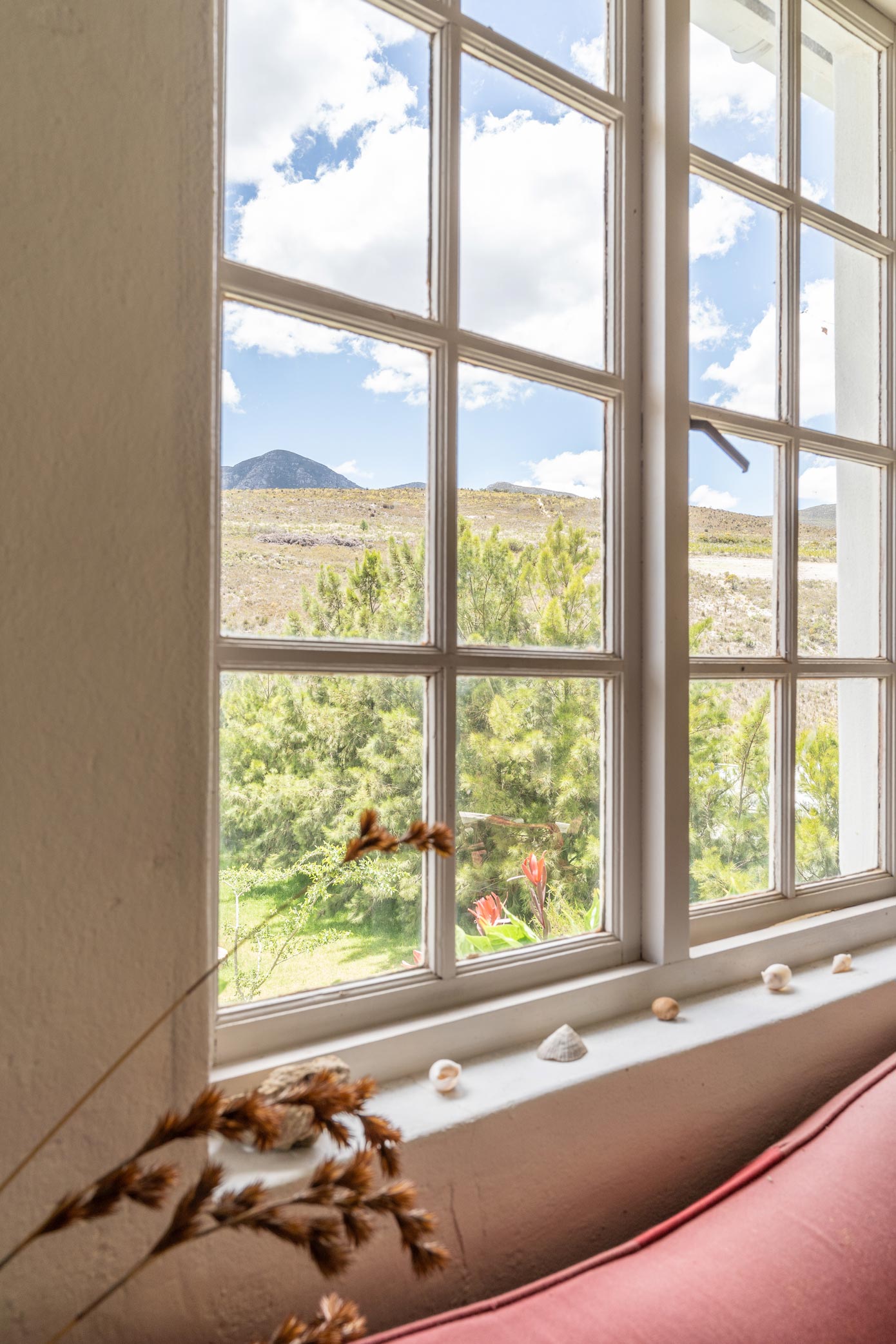 We loved the little dam on the hill. It's well worth the walk there. Do you have your own favourite spot on the farm?
"Good taste, you picked ours too! When we are at this secluded top dam with wide views and the sense of protection of the Tafelberg mountain, it is as if we are on holiday from the ongoing work of the farm. My 8 year old daughter chooses this as our camping getaway spot over and above any other. We also love walking on the other side of the farm, always amazed at the ever-changing myriad of Fynbos species and the golden red, always incredible, sunsets."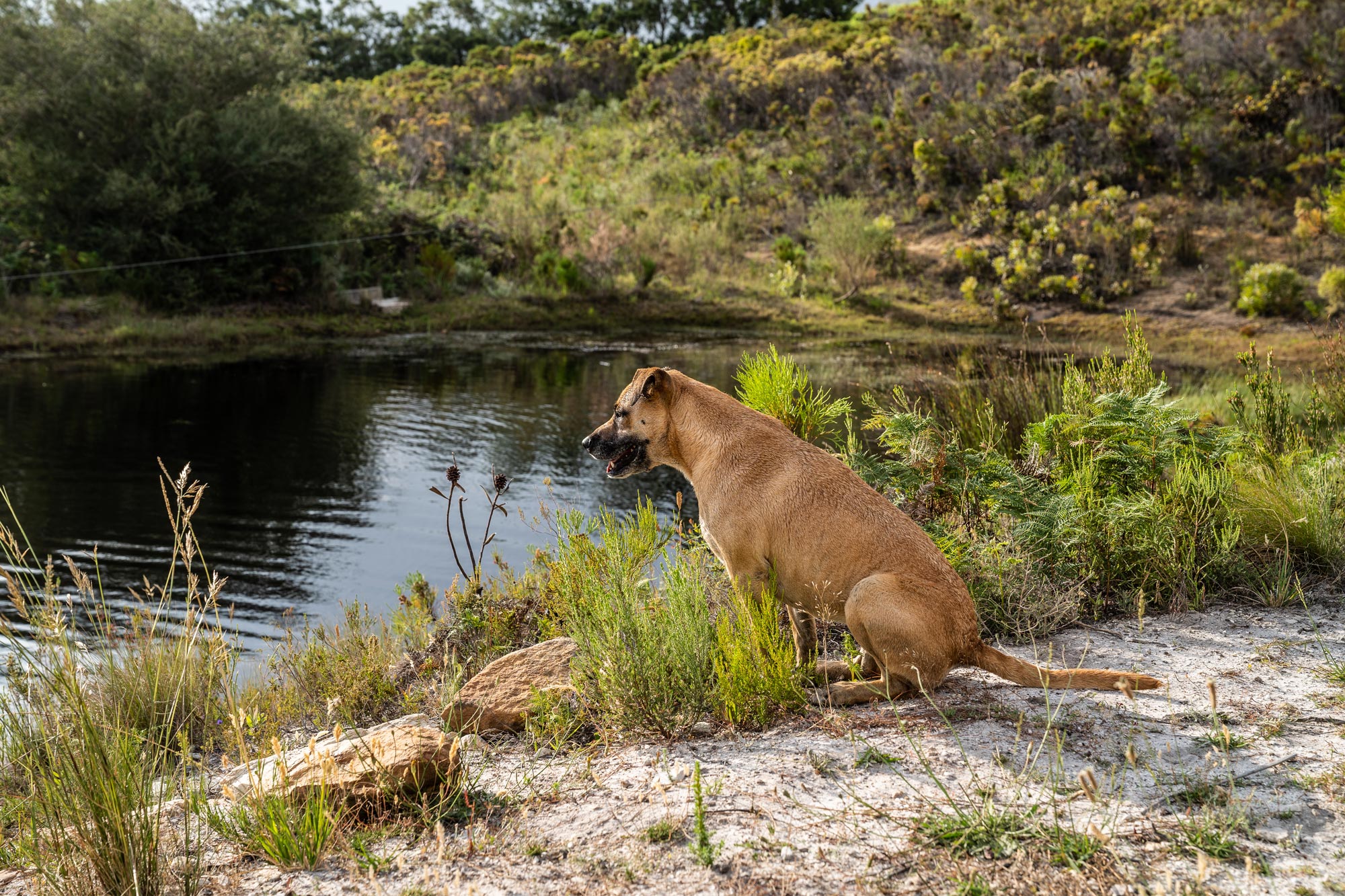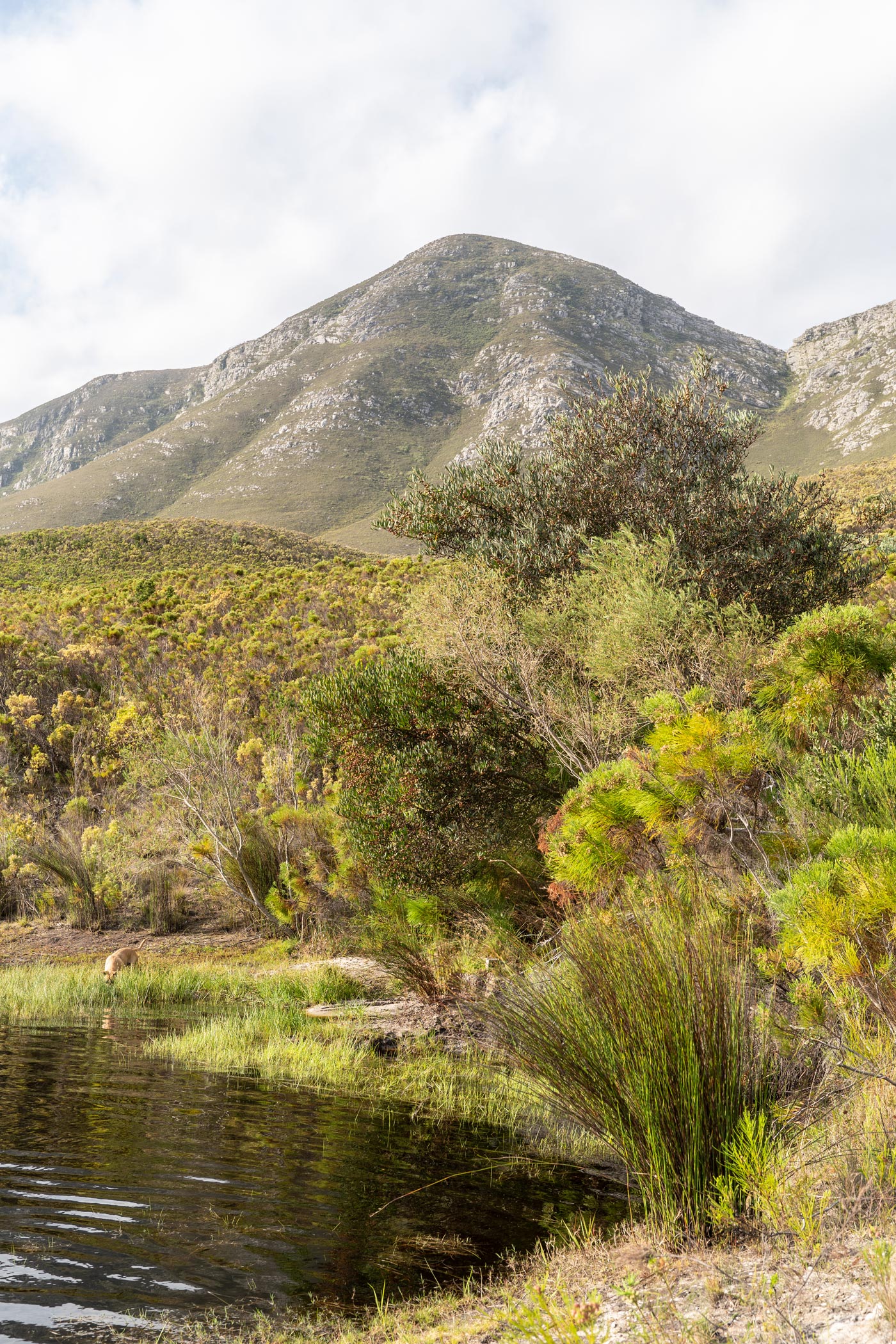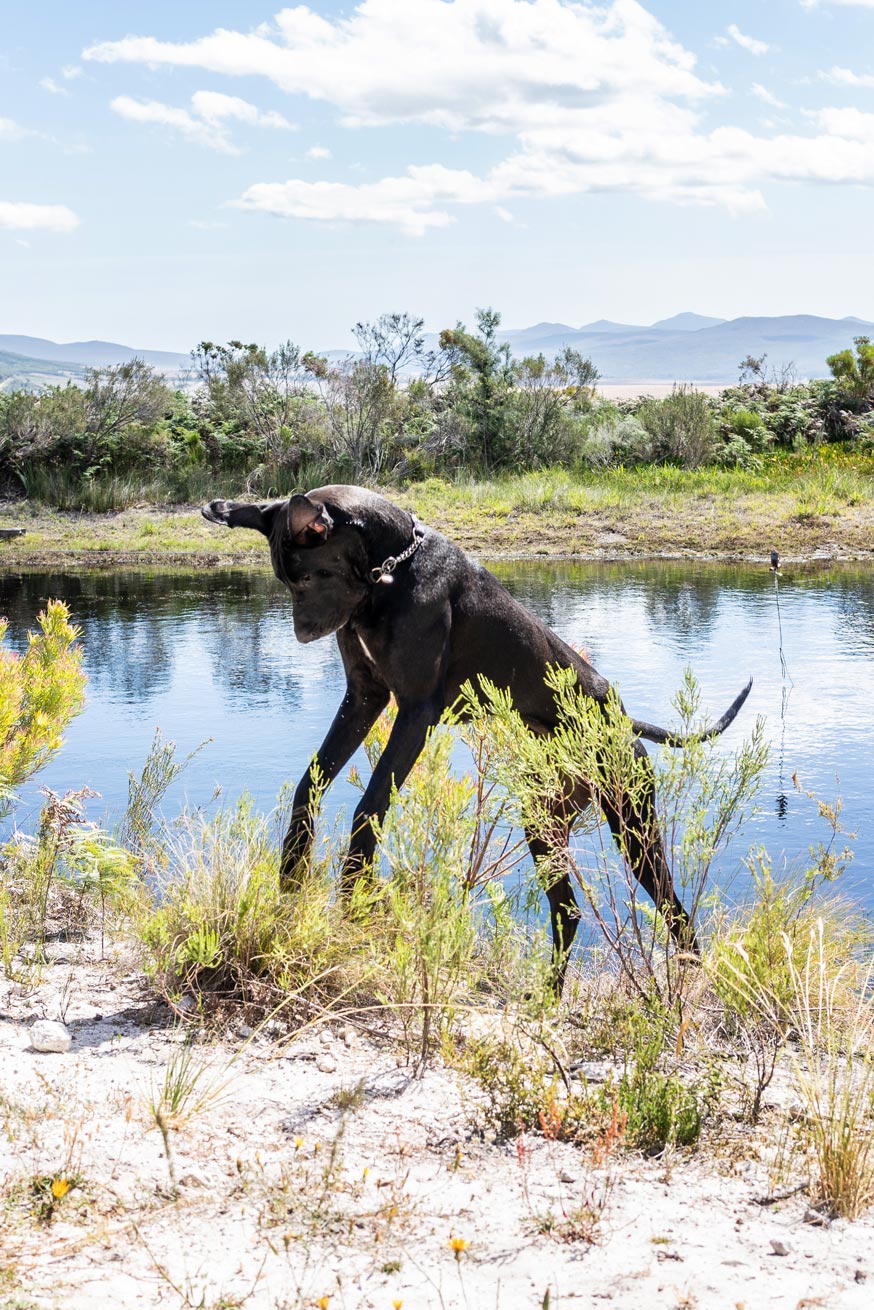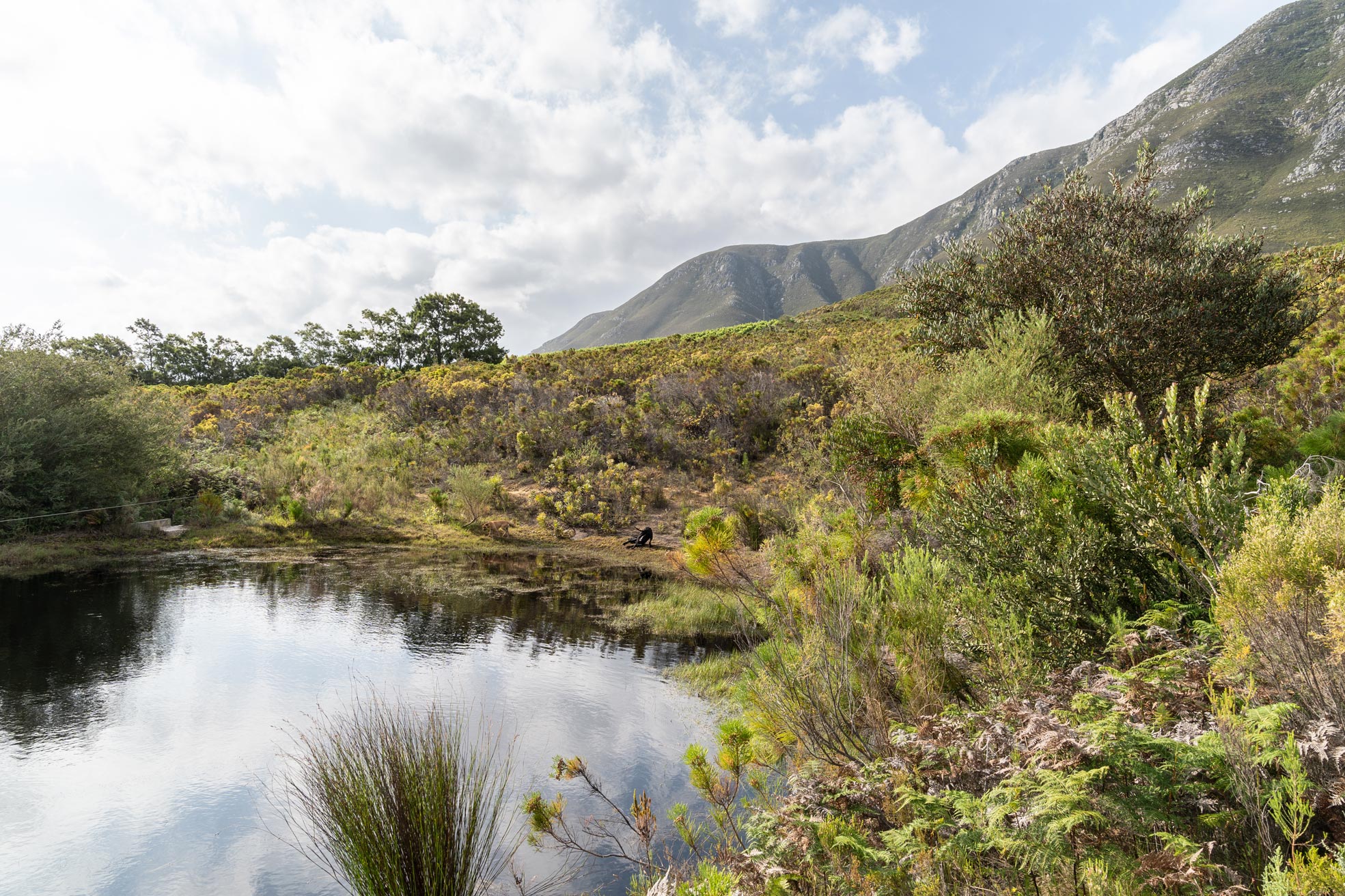 Do you have future goals for Laughing Waters? What would you like to achieve in the next few years?
"Our wishes are to put in new Protea fields and varieties and to continue growing healthy soil, delicious organic veggies, happy animals and sharing all of this, together with the peace and beauty of the farm with our guests. Being able to pay back our loans would roll the stress off our shoulders. To set off in our new yet very old land cruiser to finally enjoy some wonderful camping holiday time."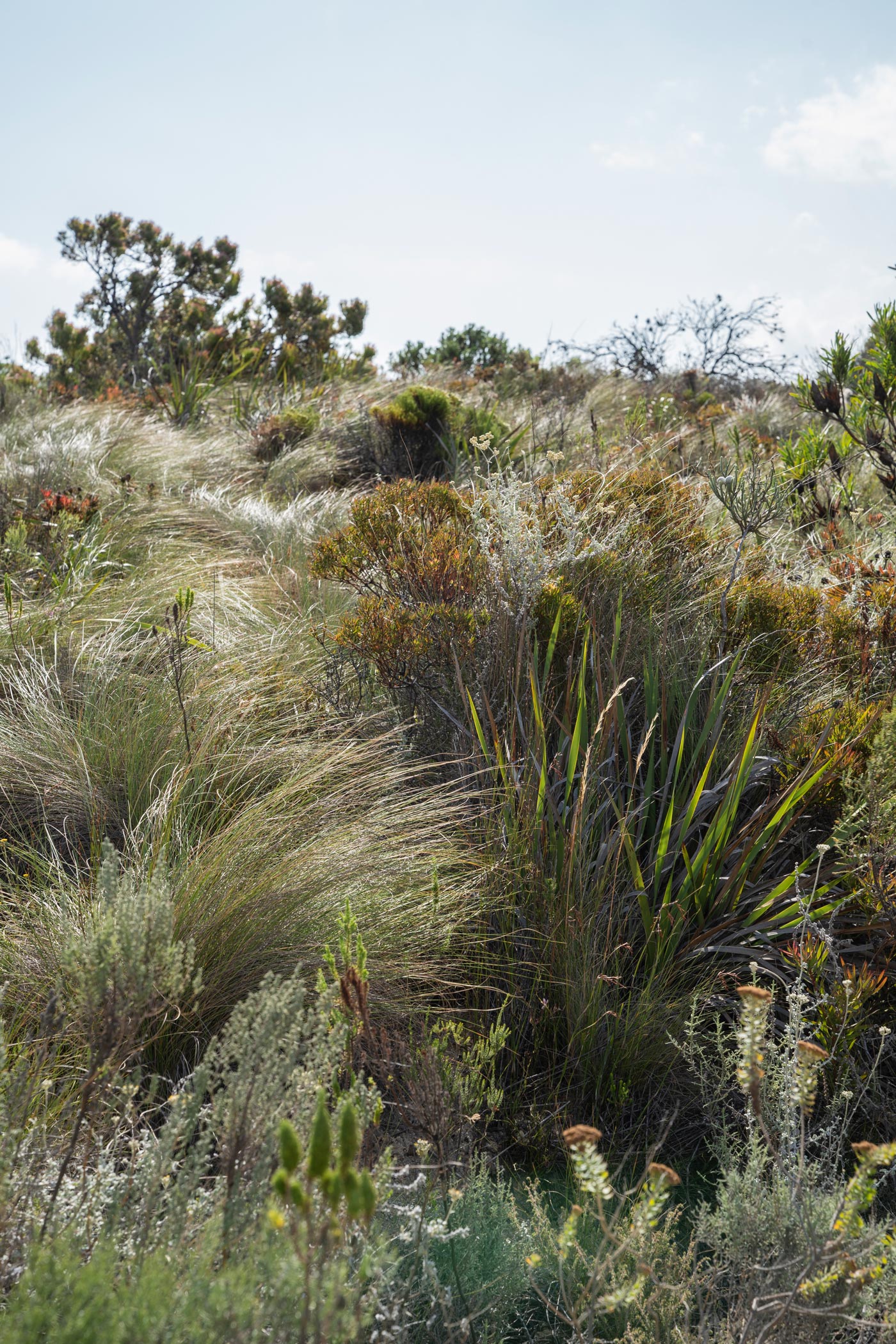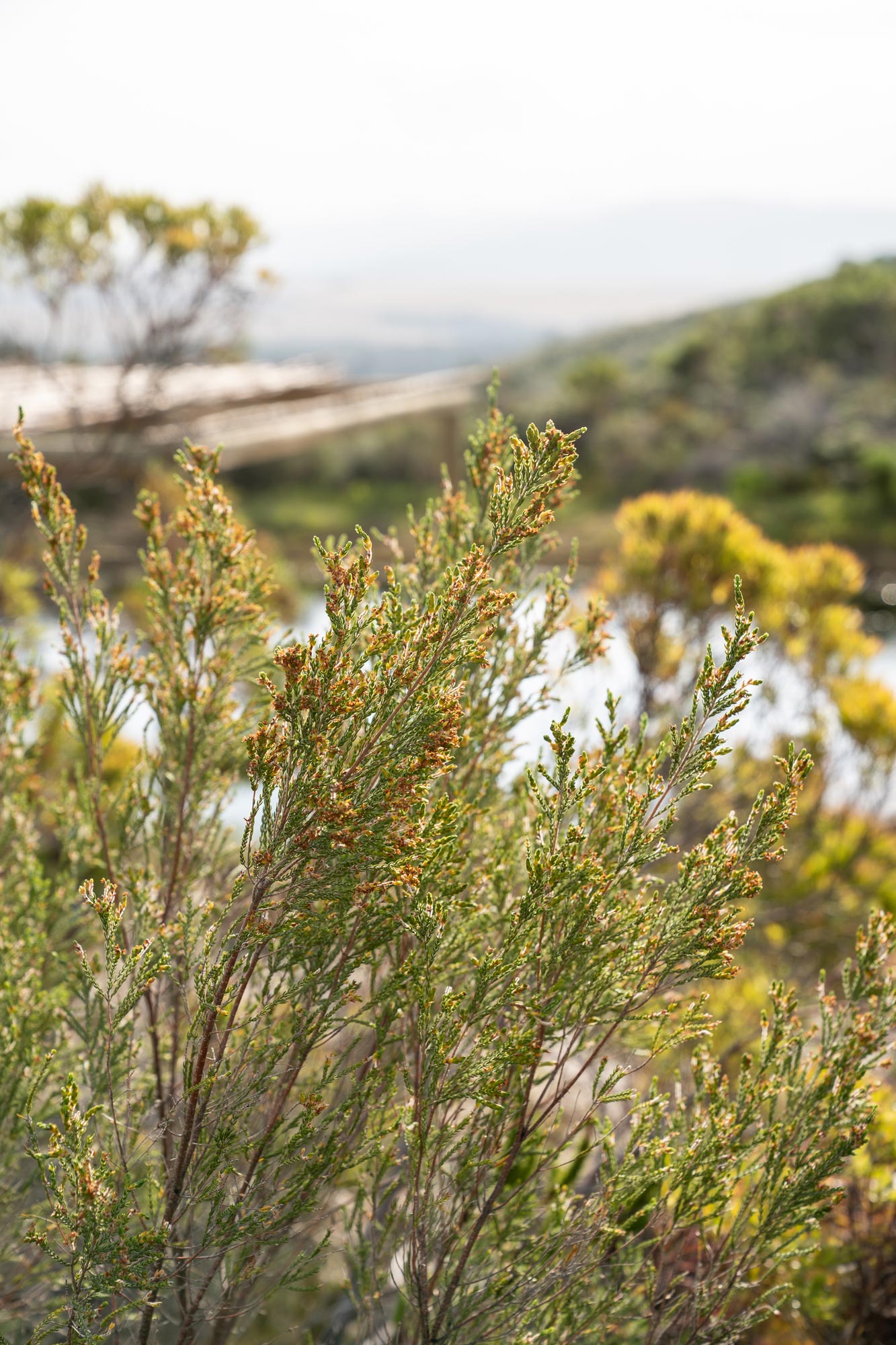 Name your favourite spots in the Western Cape for:
Breakfast or coffee: "GRAZE Restaurant in Stanford, Betty Blue and The Tulip Café both in Hermanus, and in CT the Gardeners Cottage at Montebello – in amongst incredible trees and talented wood sculptors."
Spending a hot summers day: "At my favourite beach, De Plaat Nature Reserve, De Kelders."
Spending a cold winters day: "Out walking on the farm, returning to snuggle up next to the fireplace with a good book and my family."
Finding inspiration: "On a day (or three) solo journey. Can be to anywhere. Most important item to take with me is my diary."
A night out with friends: "A delicious dinner at one of our houses with lots of good conversation and free laughter."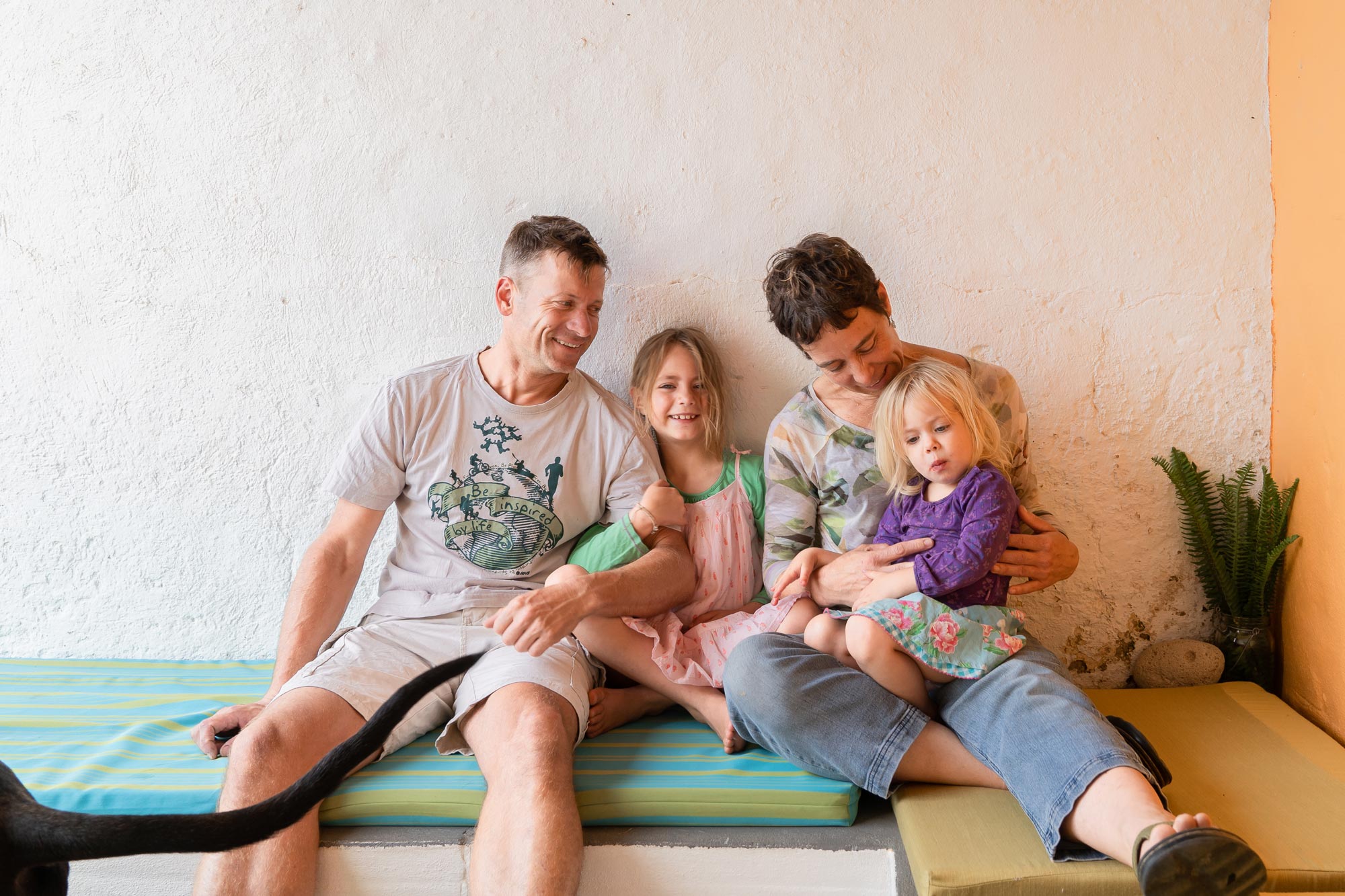 For more information about Laughing Waters, bookings, and getting in touch with Kirsten & Gerd, check out their website at laughingwatersfarm.co.za
Wild about nature?
Sign up to the newsletter for more inspirational content and adventures from the wild.