Glamping in the English Countryside
Nearing the end of fall, Peter and I ventured across the pond to attend the annual Amara Blog Awards in London. We decided to make a weekend affair of our British trip, and rented a car, heading westward for a weekend of glamping in the English countryside.
We were keen to spend a few days in nature and was excited to find a farm that offered a low key refuge a stone's throw from the beautiful Exmoor national park. After a long day of driving we finally reached Middlestone Farm. The beautifully fashioned safari-style tent, named badger lodge, had been warmly prepared for our arrival. With a fire already crackling in the cast iron ESSE, farmer and owner Patrick, gave us our introduction. A home-made lasagne was waiting in the fridge – right and ready to be propped in the oven – along with a hand written welcome note and bottle of bubbly. A most pleasent start to a marvellous weekend.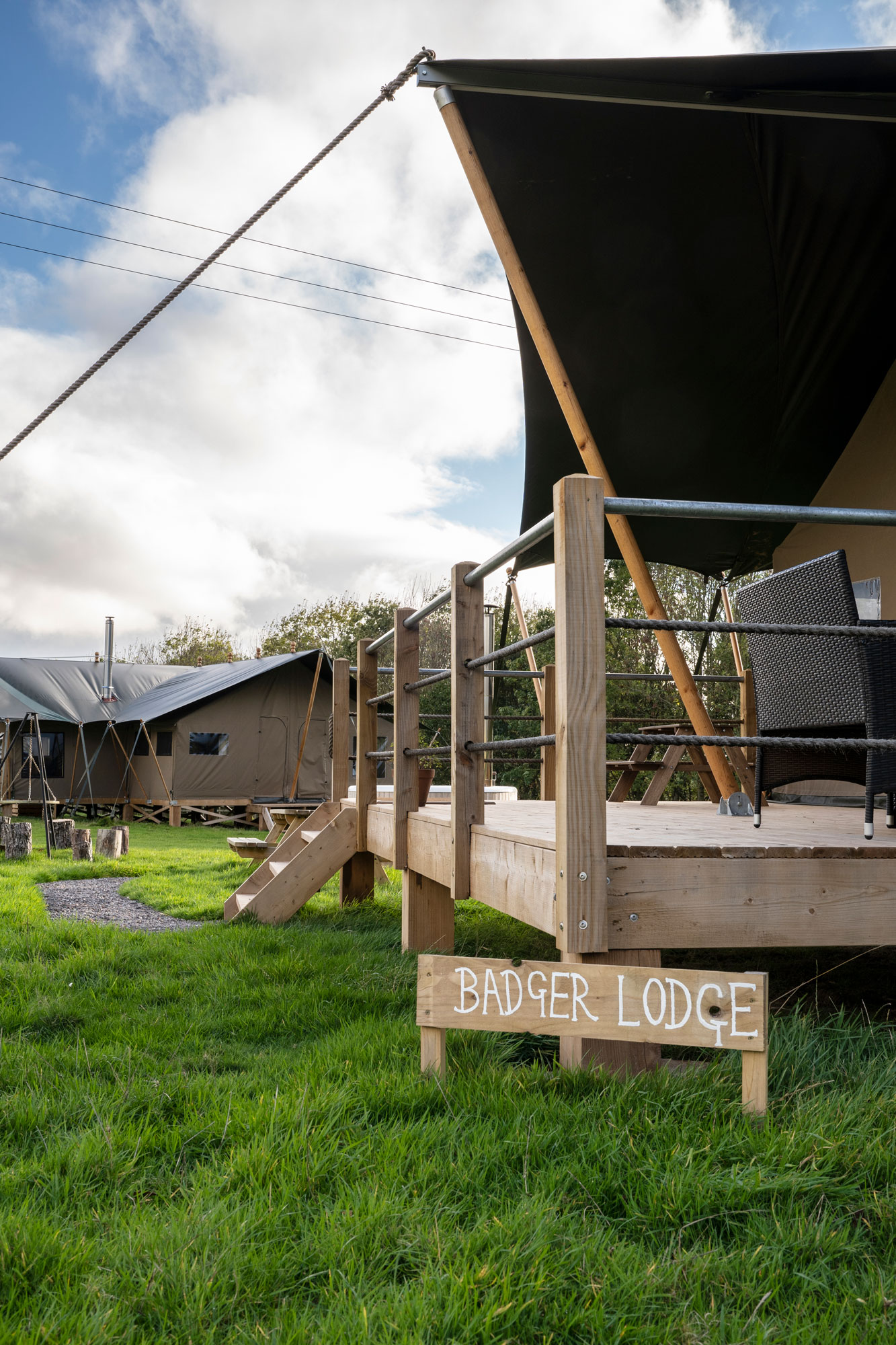 With a view over the valley and a personal hot tub, Badger lodge is indeed on the glamerous side of camping. The spacious tent is not only beautifully decorated but comfortably furnished with attention given to every little detail. Owners Patrick and Catherine Heard know exactly how to make their guest feel at home. In fact, Middle Stone farm also has it's own little farm shop, with food items sourced from the farm and surrounds. You even have the option to order some freshly made bread; warm and ready for pick up the next morning.
Indeed I was so charmed by what Middlestone had to offer, I asked Caroline and Patrick to tell me a little more about their farm and how the idea of Middlestone farm came about.
Could you tell me a little about the history of Middle Stone Farm, the idea behind it and where it all began?
"We think the farm house at Middle Stone Farm is about 300 years old, it used to be a diary farm and village cricket matches used to happen in the glamping field and cricket teas on the front lawn. The club moved to nearby Pitsford Hill in the 80s we think. We chose the farm because of it's size and manageability of the land, also because we thought the site would work well for glamping."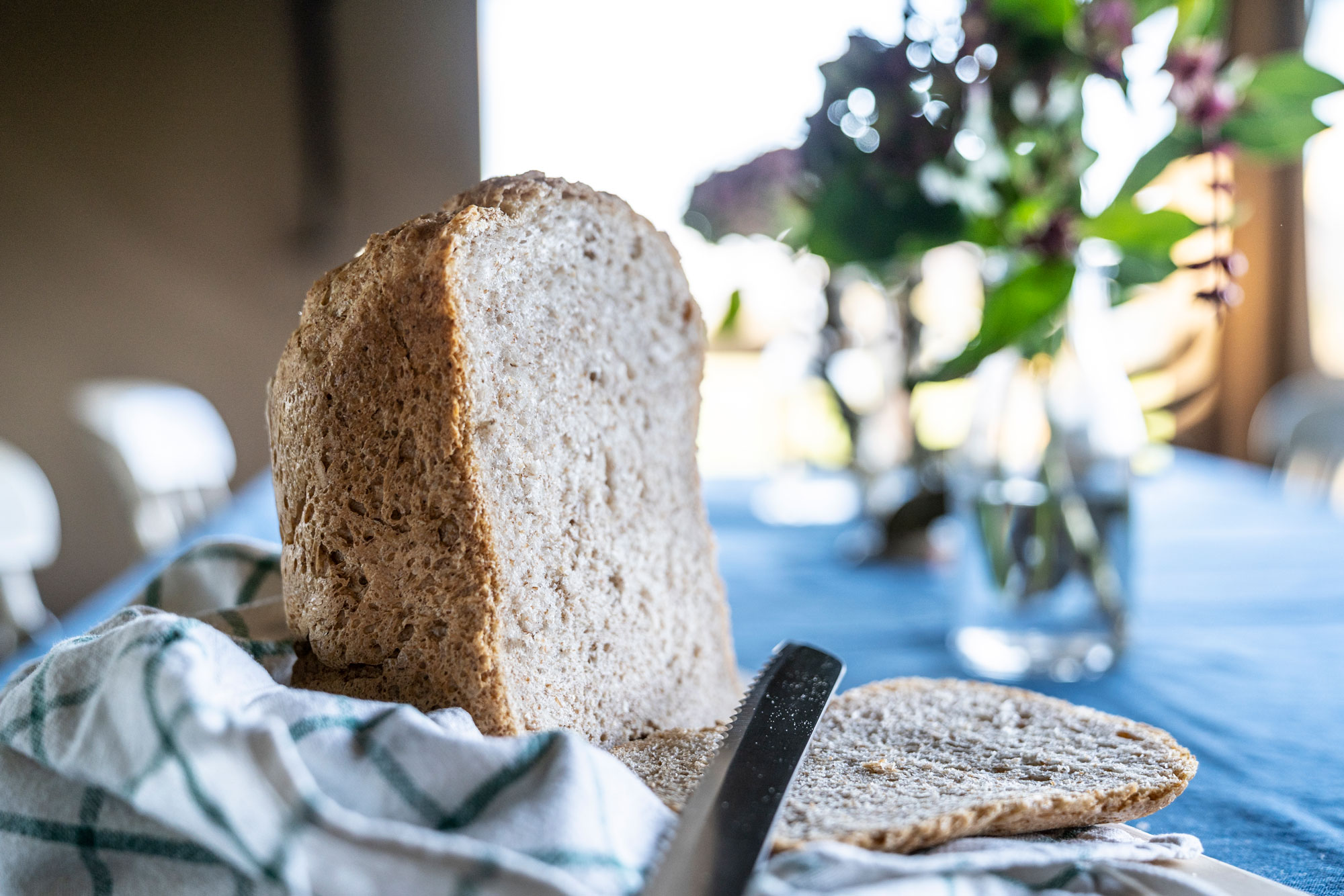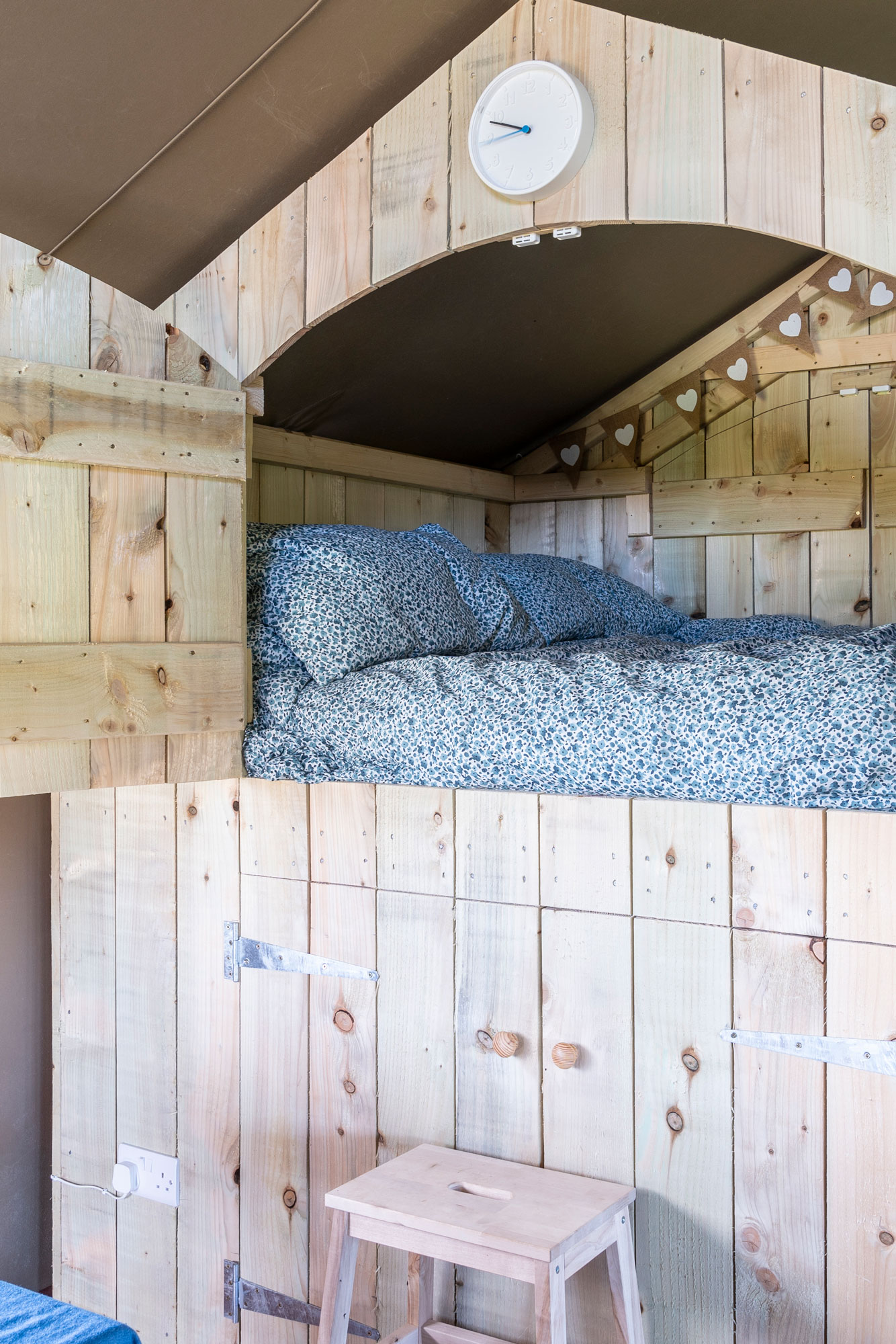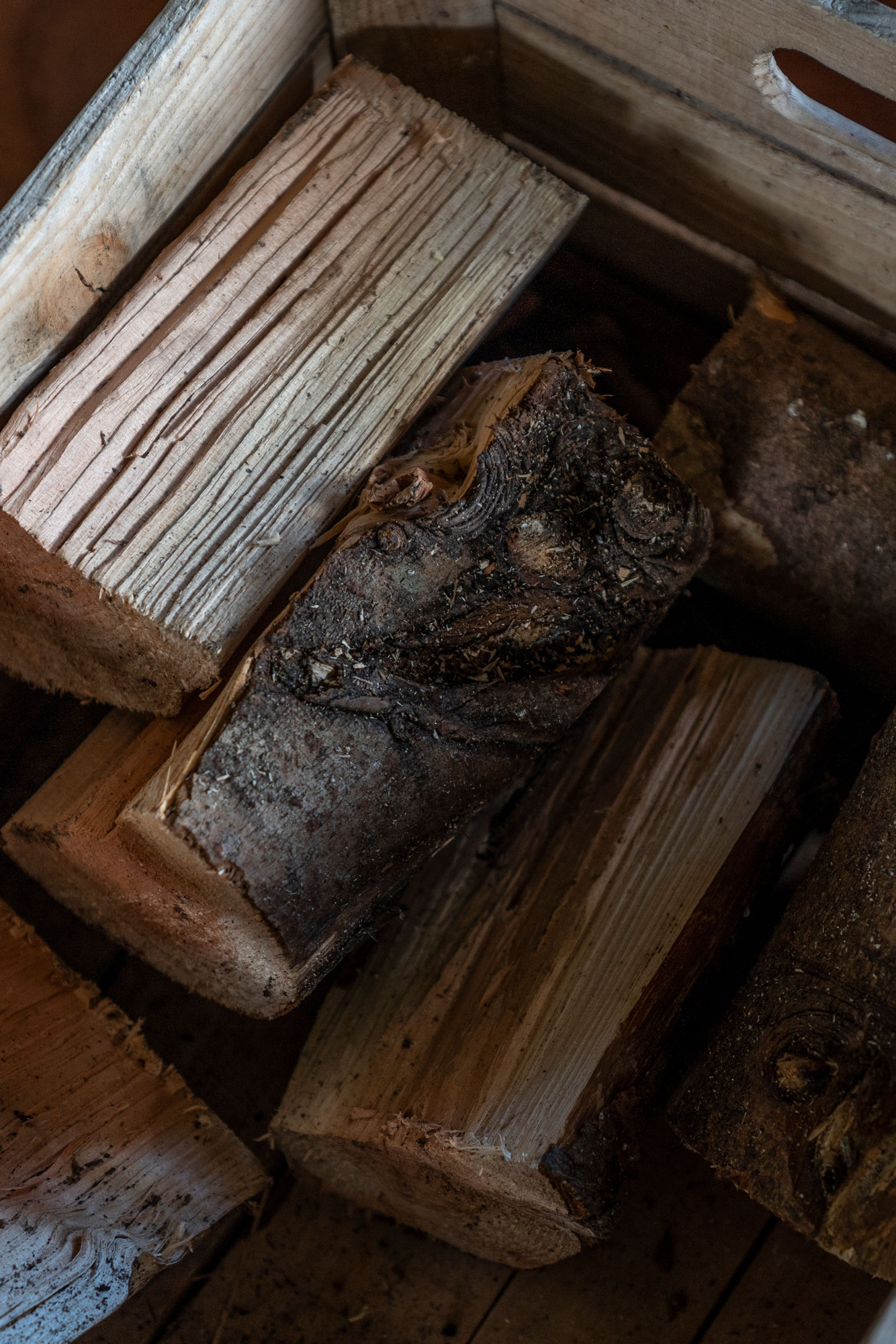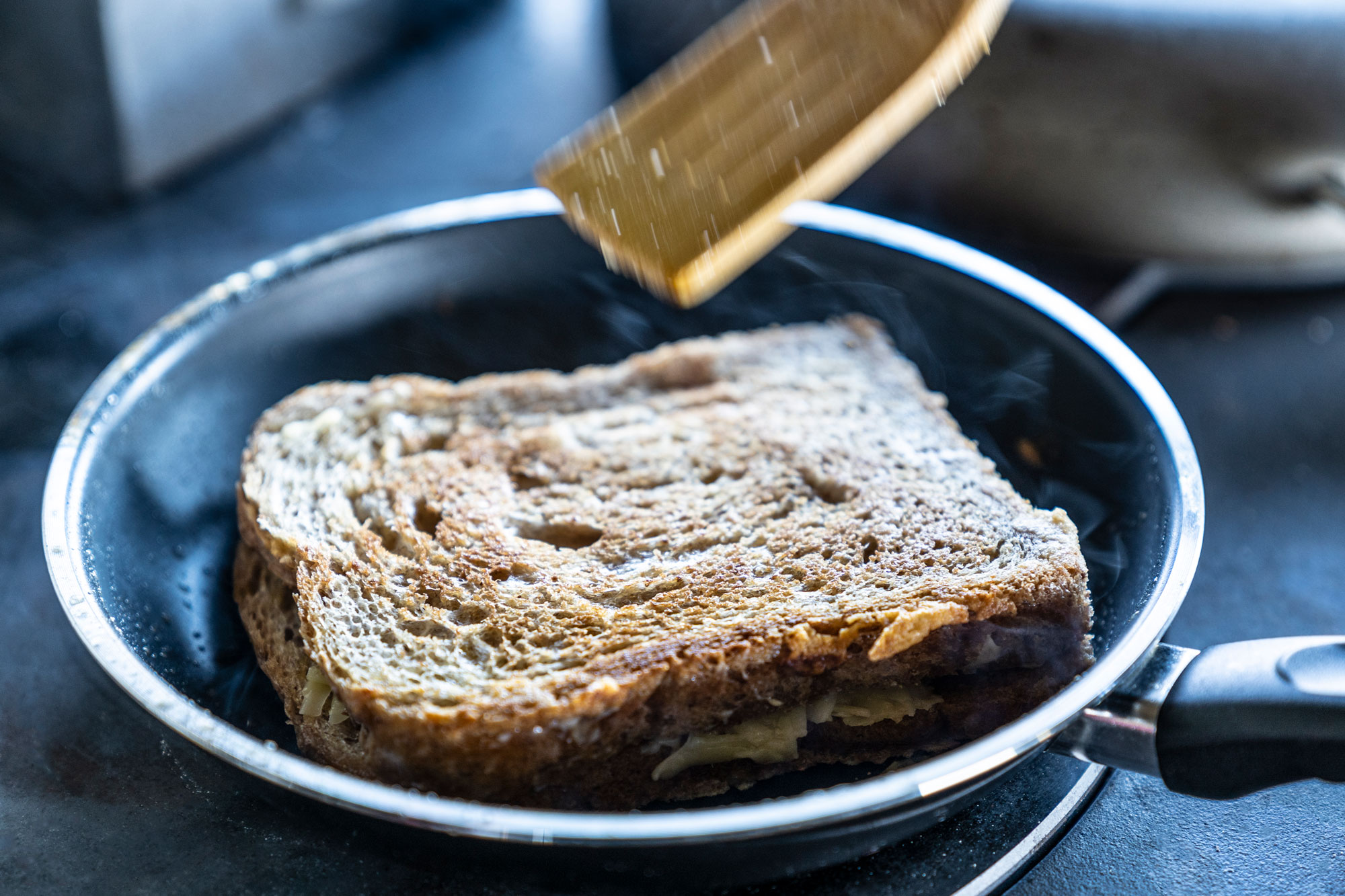 The lodge is beautifully decorated and superbly built. Who is behind it all? Did you do it yourself or get some help?
"The canvas Lodges are produced in nearby Wellington. The carpentry work was by local builders and the lodges are decorated by ourselves."
I read that you were interested in becoming a certified organic farm. How is that going? Is it tough to do?
"We are in the process of converting to Certified Organic at the moment. We have had our first inspection and will be certified Organic for Pigs in the summer 2019 and the rest of the farm in summer 2020. There is a lot more paper work, mainly to prove traceability and to justify any intervention (ie medicine for sick animals). Animal feed where required, is more expensive and work on the farm is more labour intensive as you have to remove weeds manually, and cannot use herbicides or pesticides."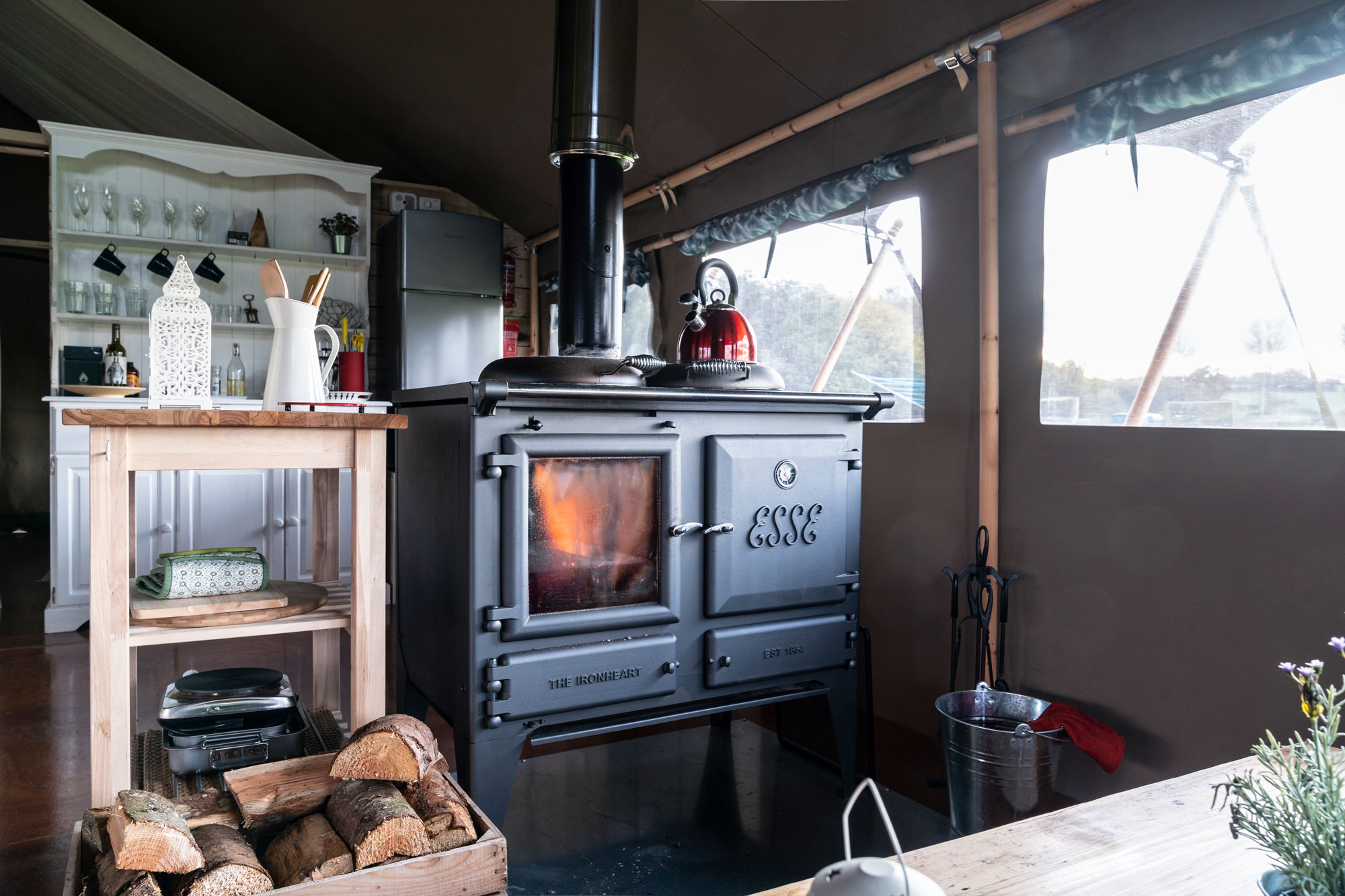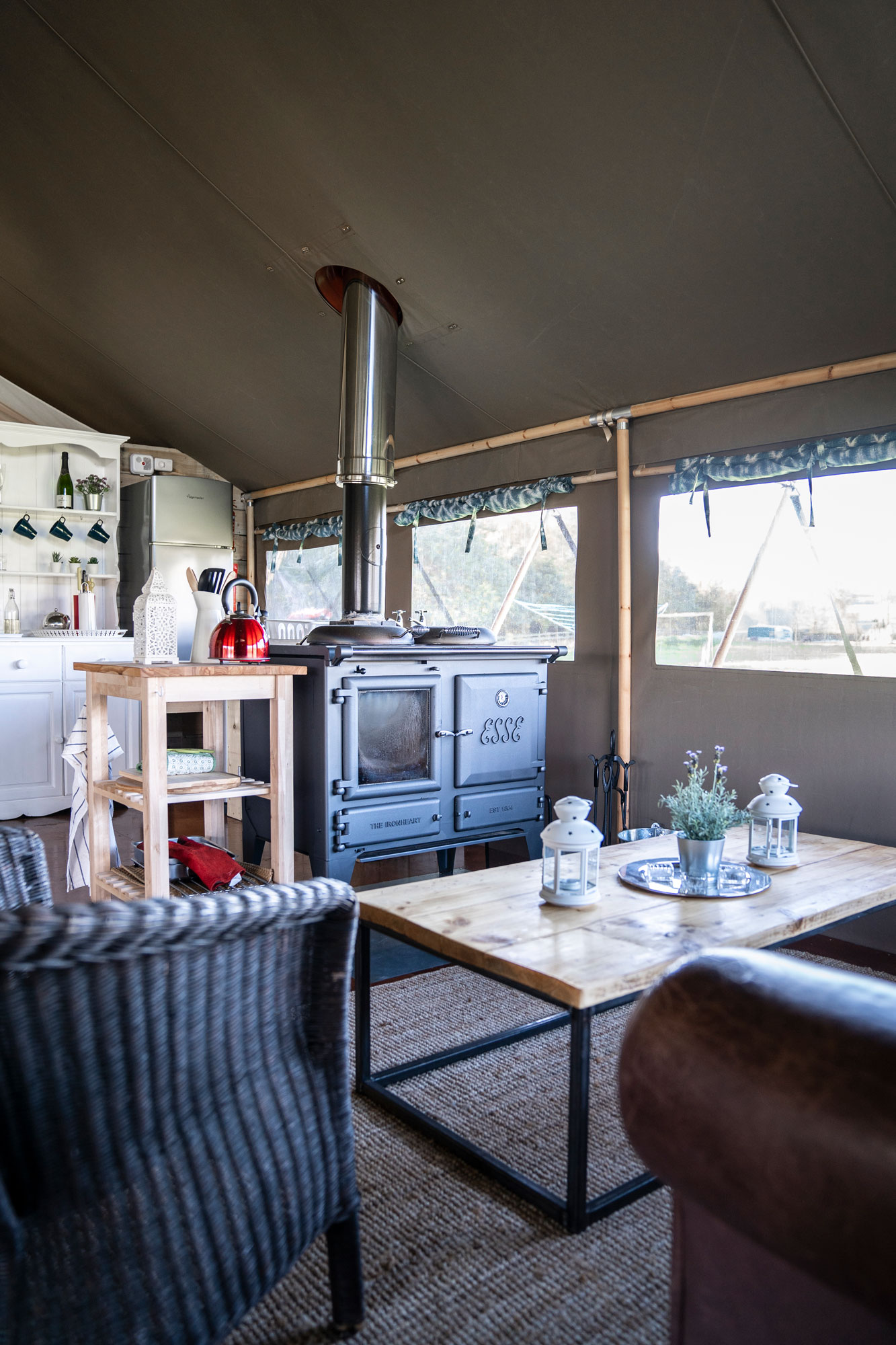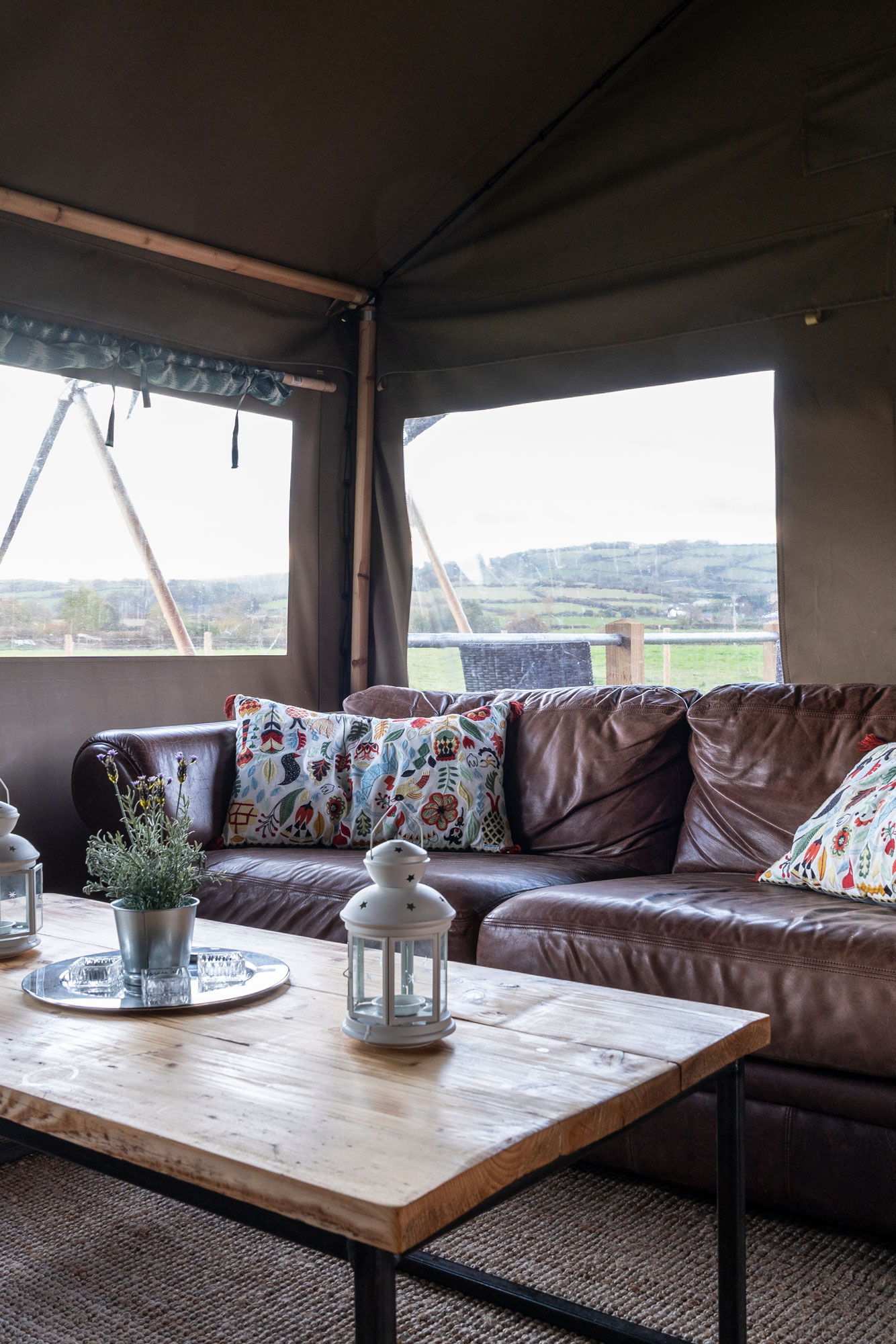 On your website you speak about a sustainable lifestyle. Can you elaborate a little on what that means for you guys and about how it works?
"Sustainable for us means – The heating and hot water on the farm is carbon neutral and renewable, using our own wood and from a forest a couple of miles away. Currently approx 70% of our electricity is generated by solar panels on the barn roof providing a large proportion of electricity and sending power back to the grid. We hope to generate 100% of our electricity in the future. As far as possible all of our electric appliances and light sources are low energy. We produce all of our own meat and eggs on the the farm and we hope in 2019 to be producing all our own vegetables. We try and have lots of local products in our farm shop. All the water on the farm comes from our own spring and is only treated by UV light, no chemicals."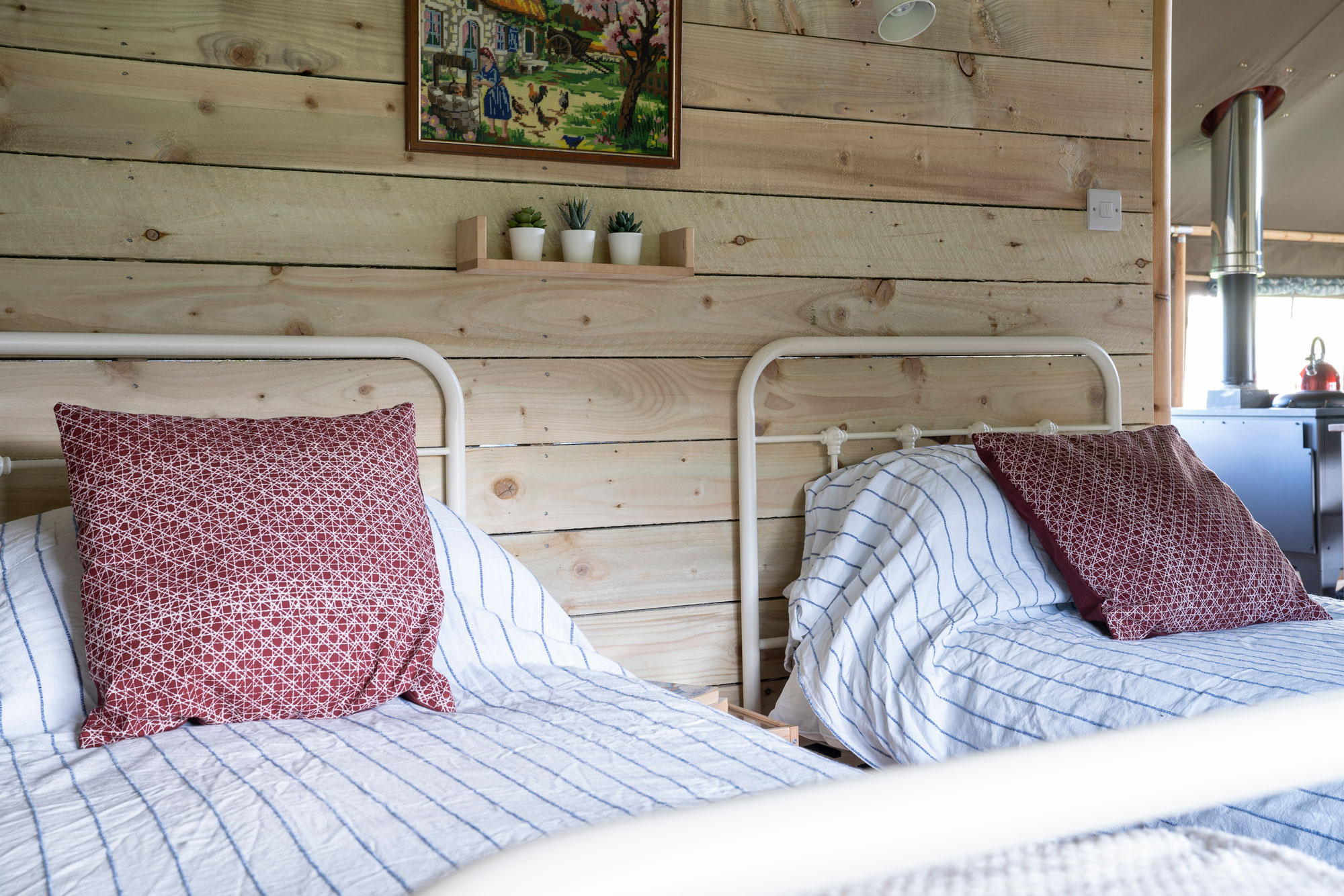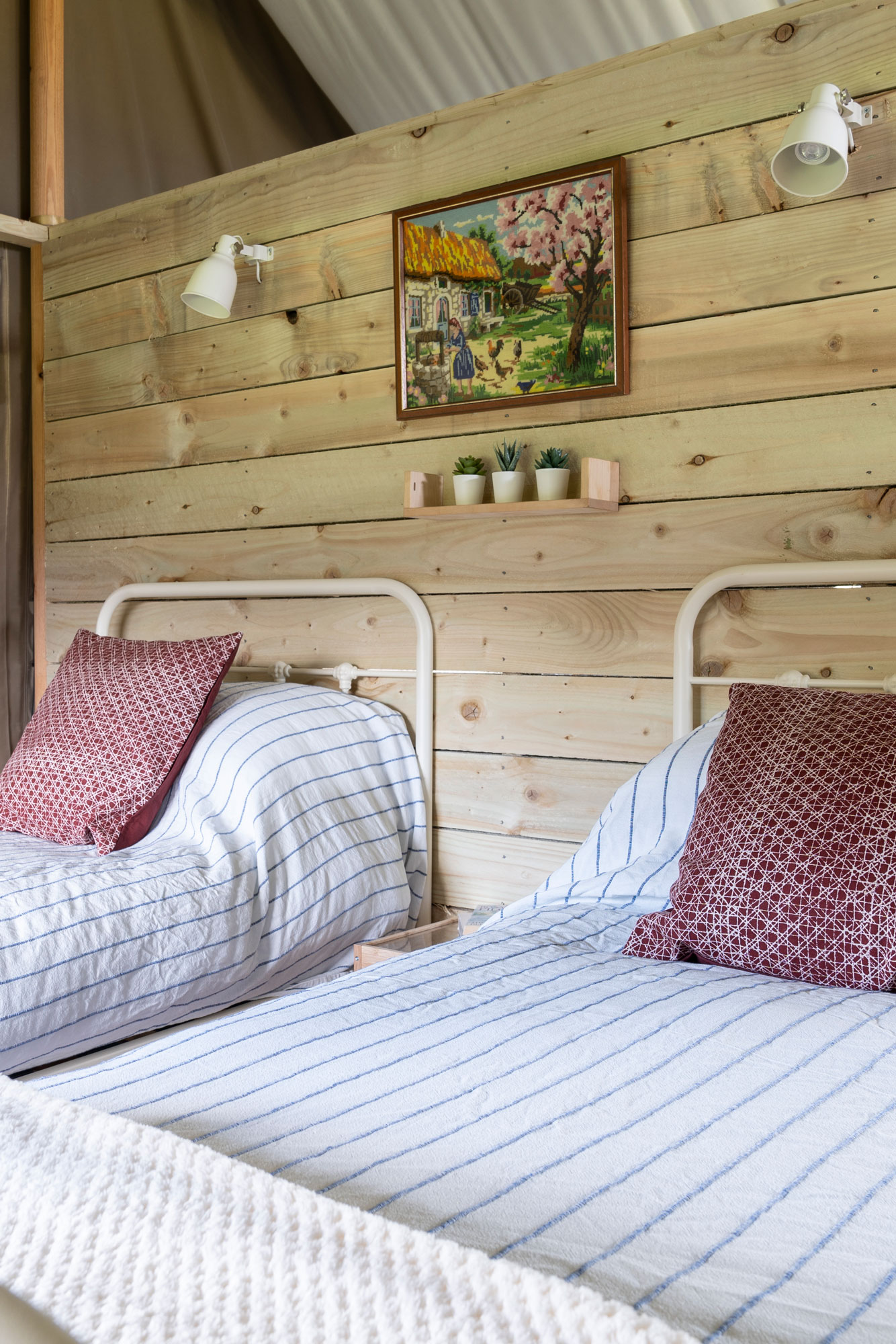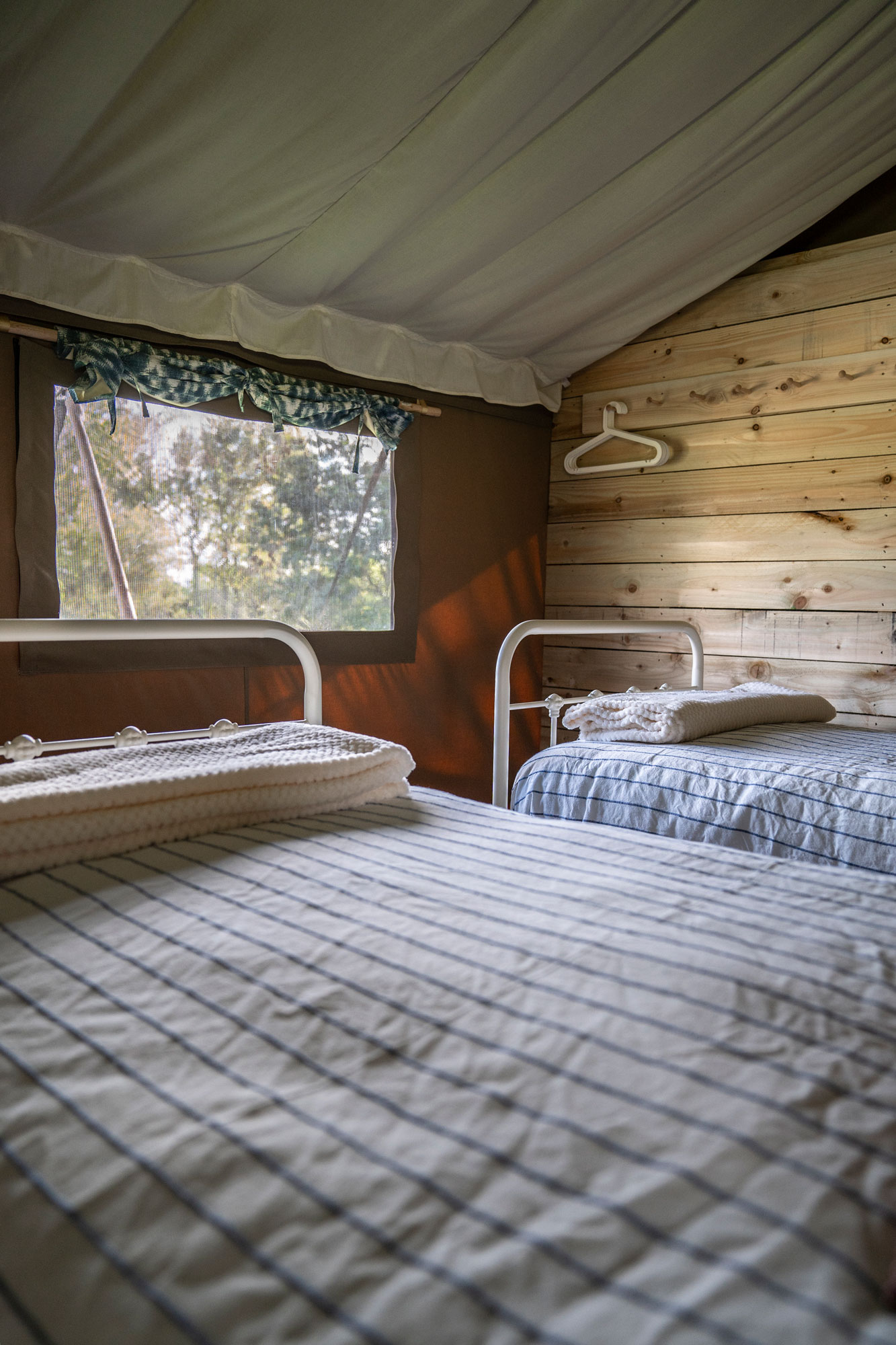 Do the principles of sustainability carry through to the lodge as well? If so, could you tell me a little about that?
"Yes, the lodges are produced by a local firm – only 20 minutes from Middle Stone Farm. The wooden platforms they've built on and the wooden walls are from local sawmills with wood from the surrounding woodlands. The firewood from the stoves is from a local woodland."
The lasagne you left for us was mouthwatering! It was so nice to arrive to a home cooked meal after so many hours of driving. Who's the cook behind these wonderful dishes?
"We produce all the meals ourselves using local products and our own meat and eggs where possible."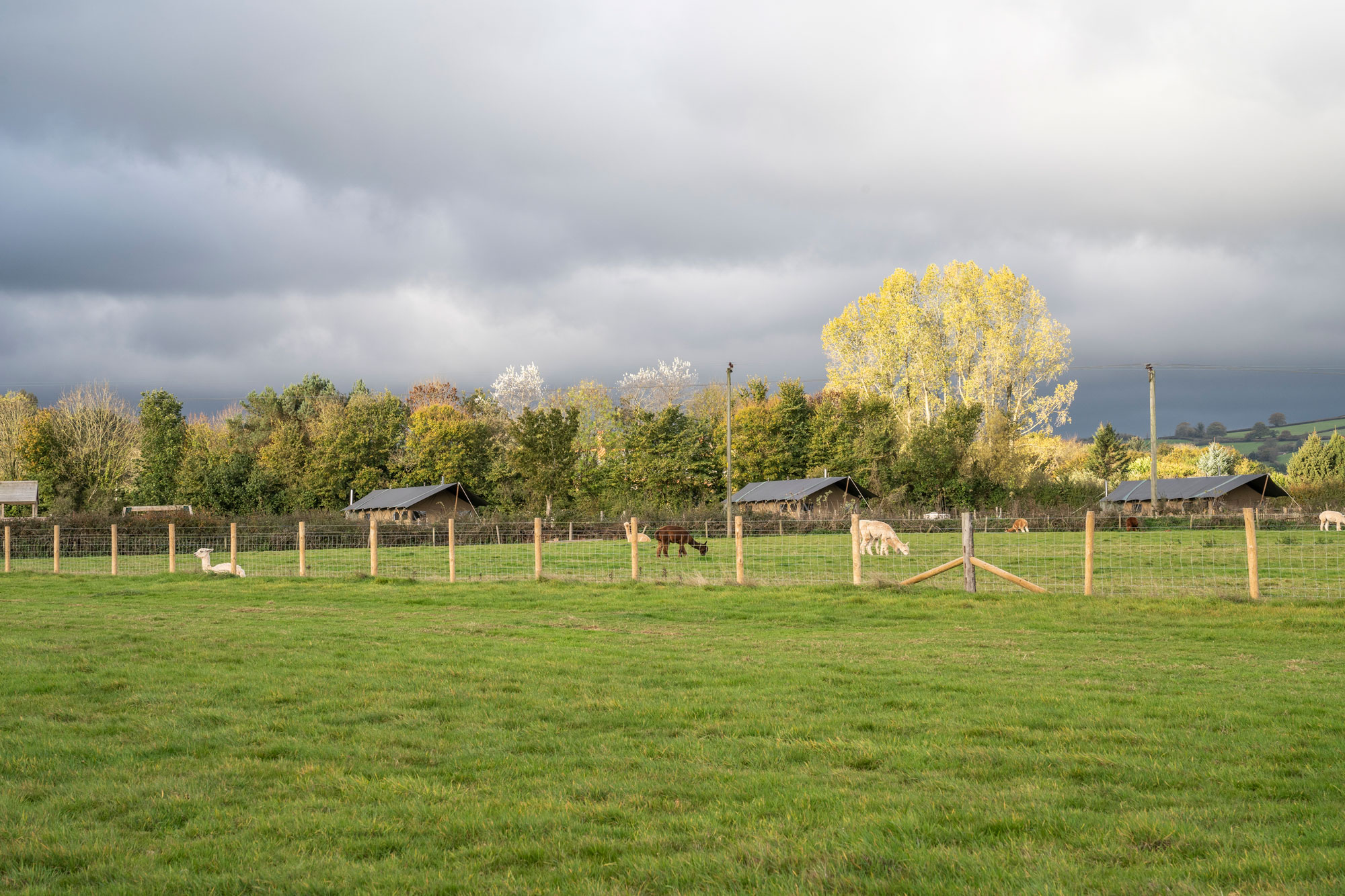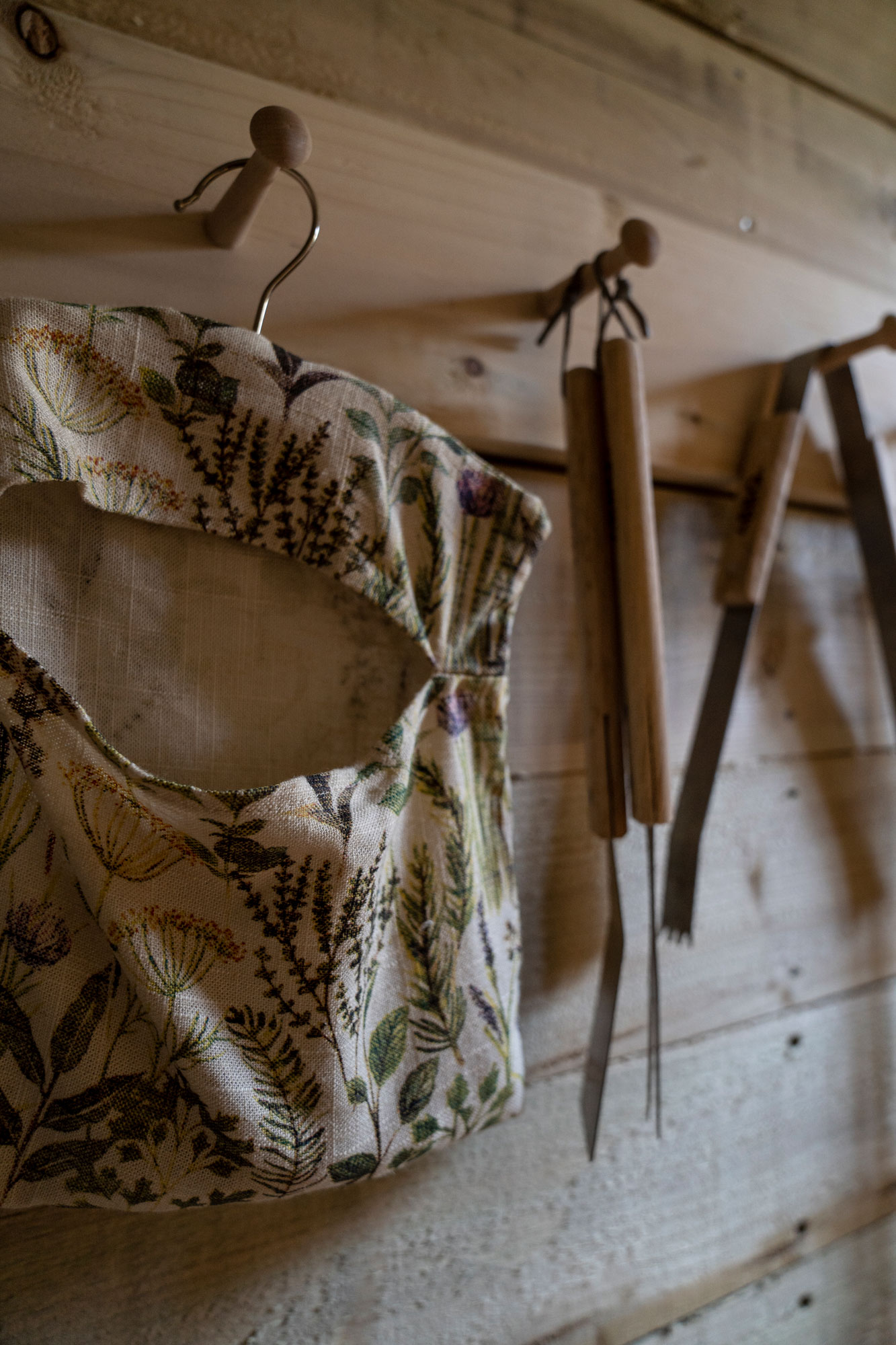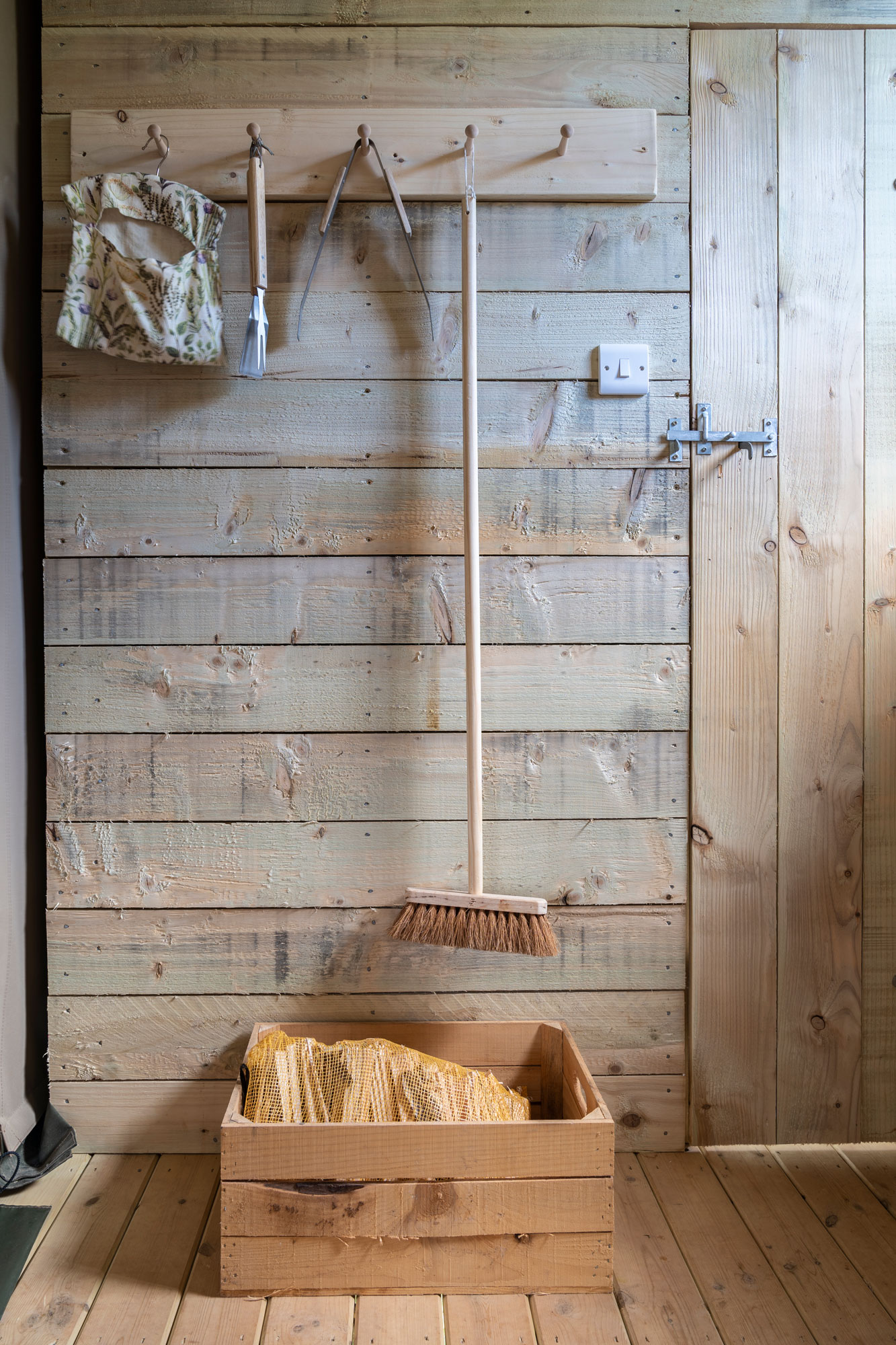 From the short chat we had with Patrick it sounds like you have quite an adventurous history. Could you give me a little information about your background?
"Patrick and I met in London, Patrick was a wine merchant and I was working at Sotheby's auction house. We knew we wanted to move the country and relocated to East Sussex shortly after getting married. Then around 5 years ago we decided we wanted to live a more self sufficient sustainable life, eating our own meat and vegetables, or our neighbours food, knowing it is free from unnecessary chemicals and that the animals have had a happy outdoor life."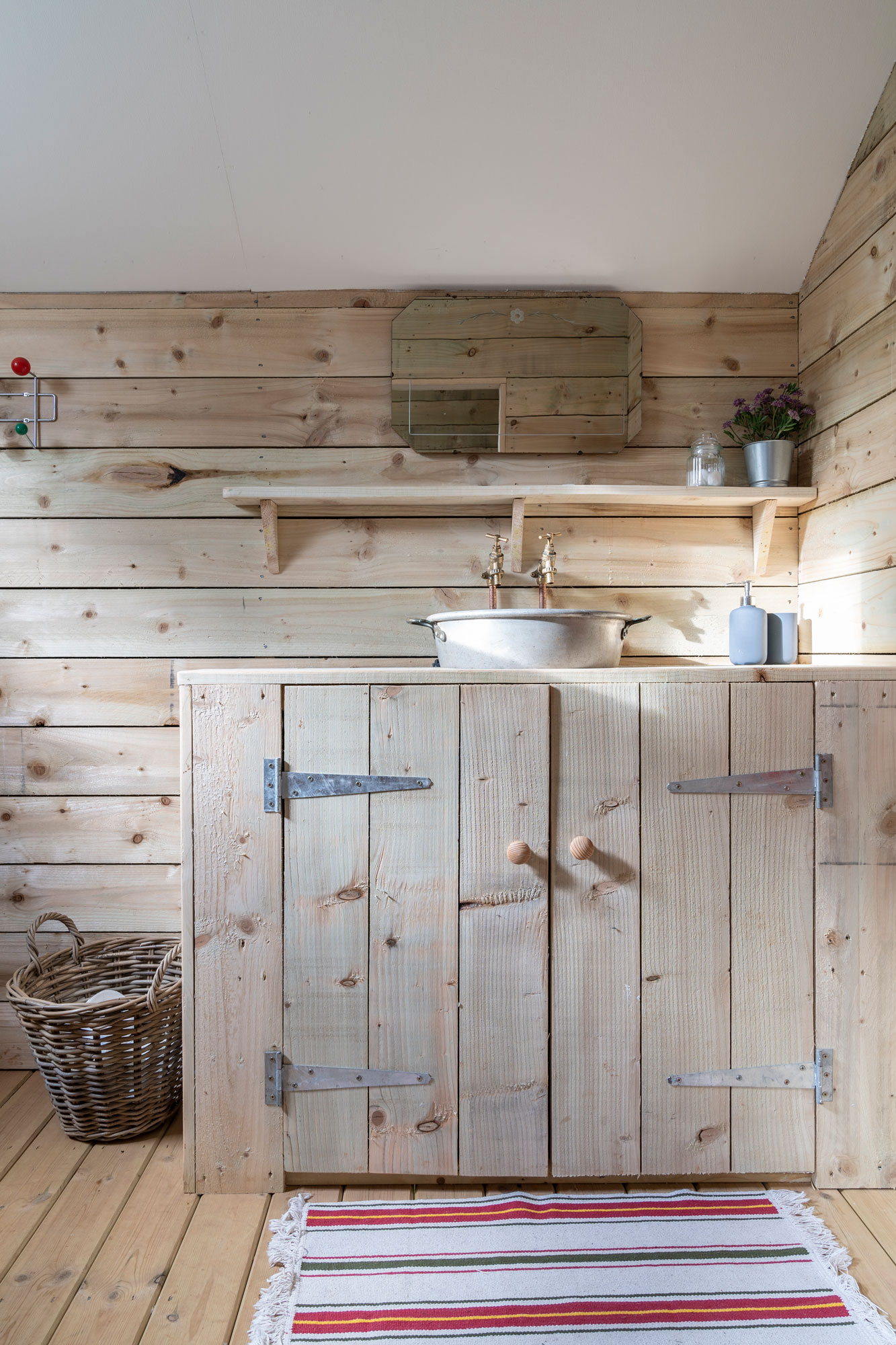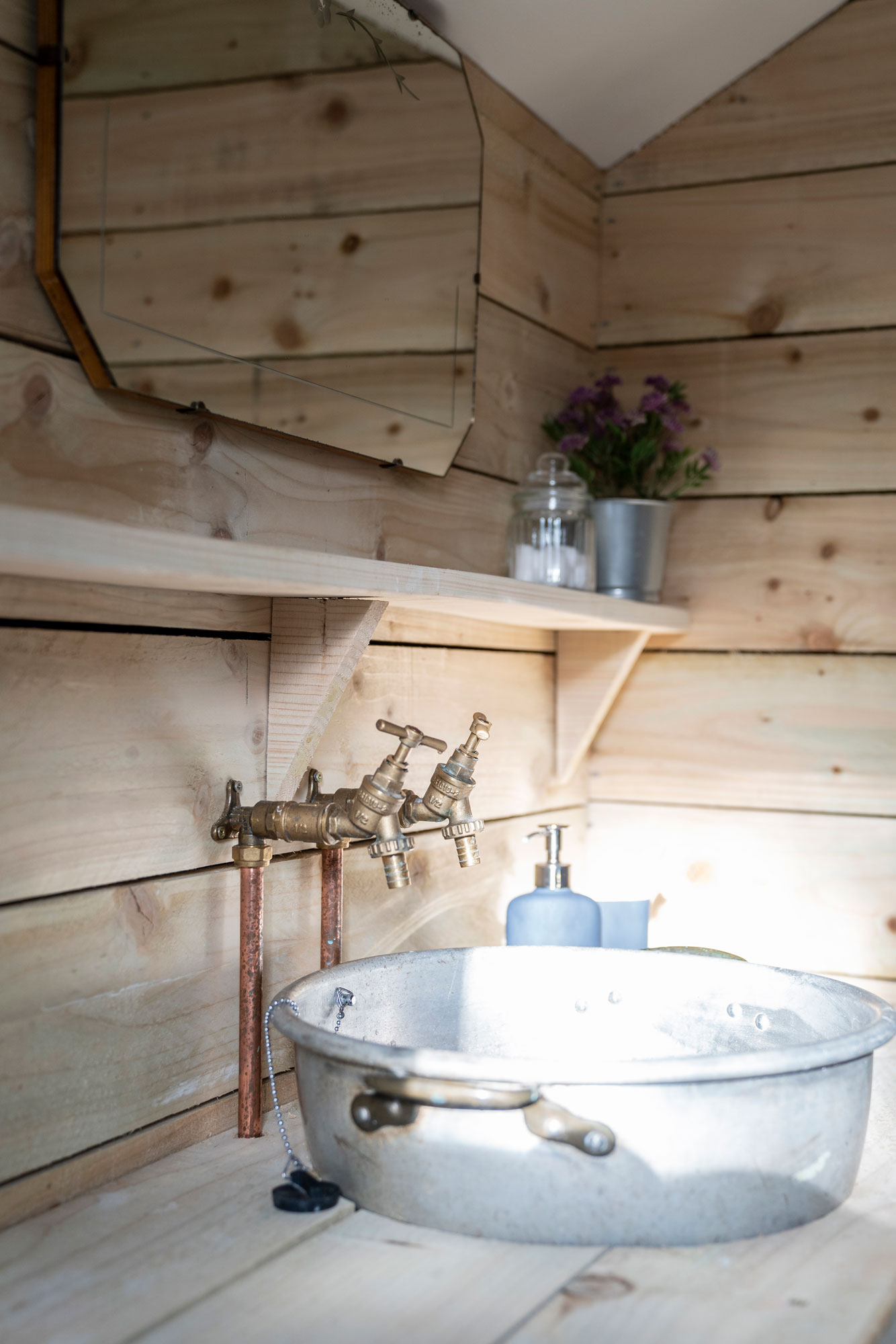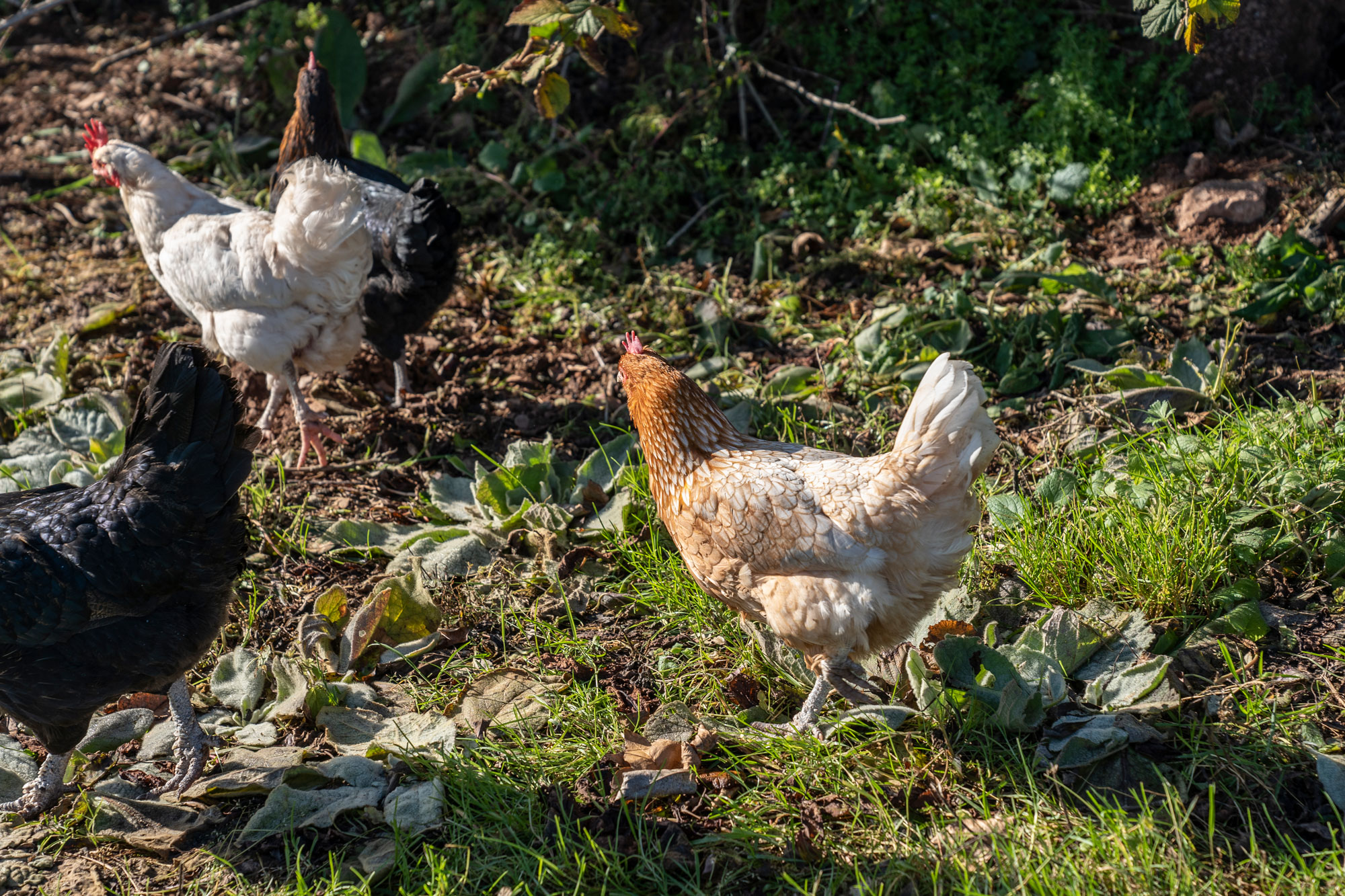 Is there a place you like to escape to? Somewhere you go to recharge or that makes you feel good other then Middle Stone of course if indeed you ever need to escape from the farm?
"We love France and used to go over quite often when we lived in the South East. It's not so easy to escape from the farm now, especially with all the animals who typically decide to escape if they hear we're thinking of going away for a night or two. So it would be Cornwall for the moment – easy to get to from Somerset and the Cornish coast is beautiful."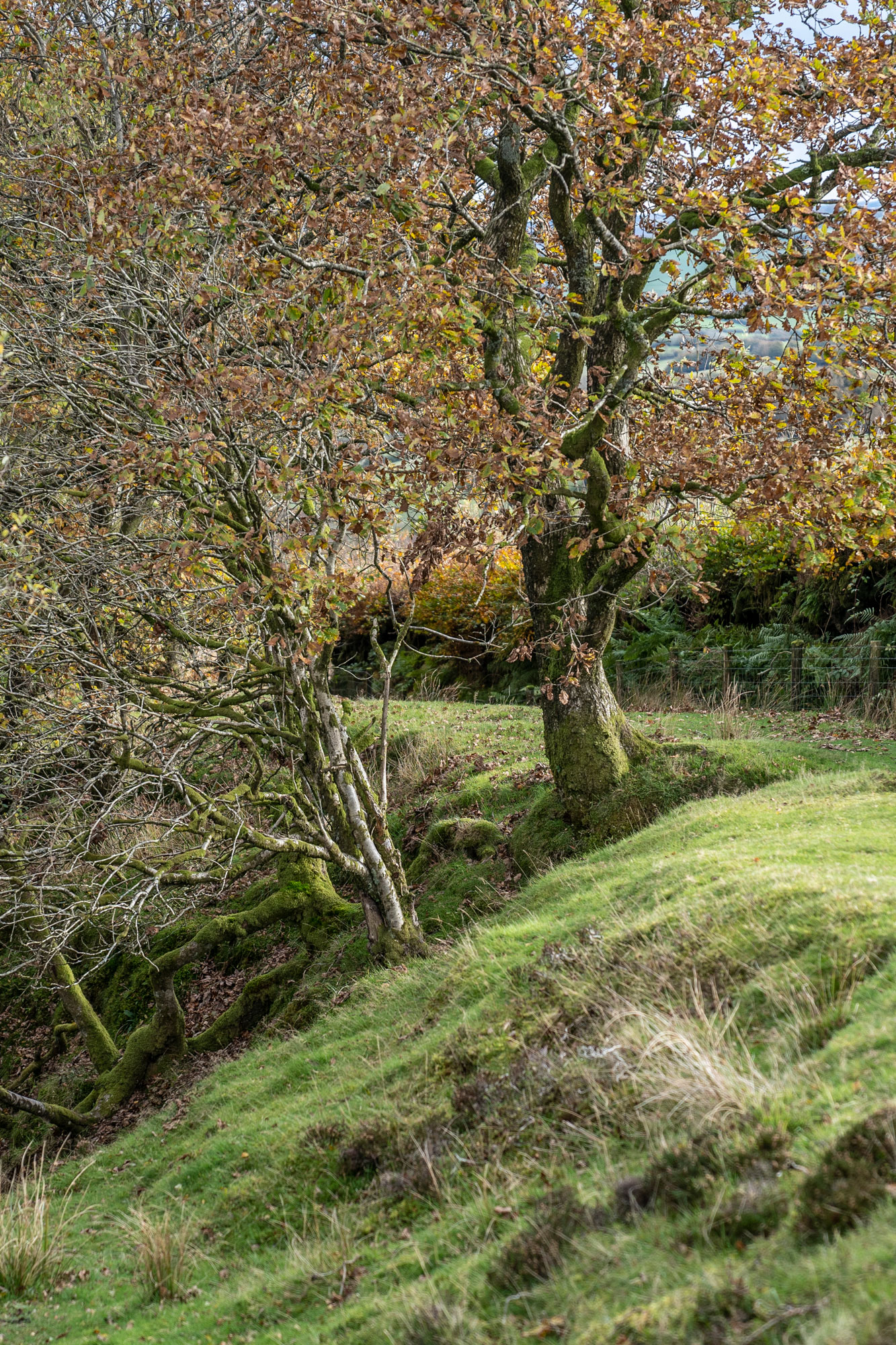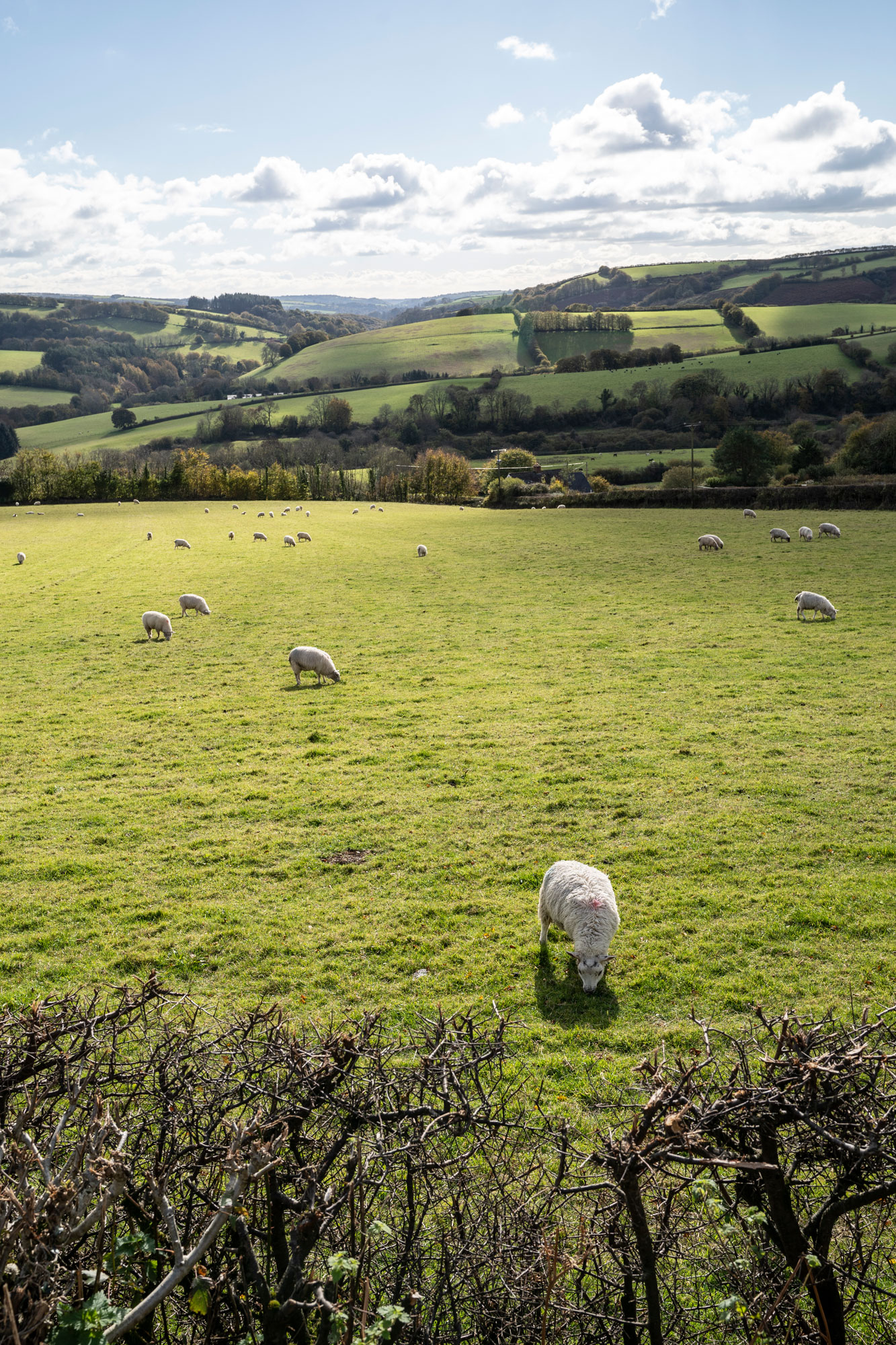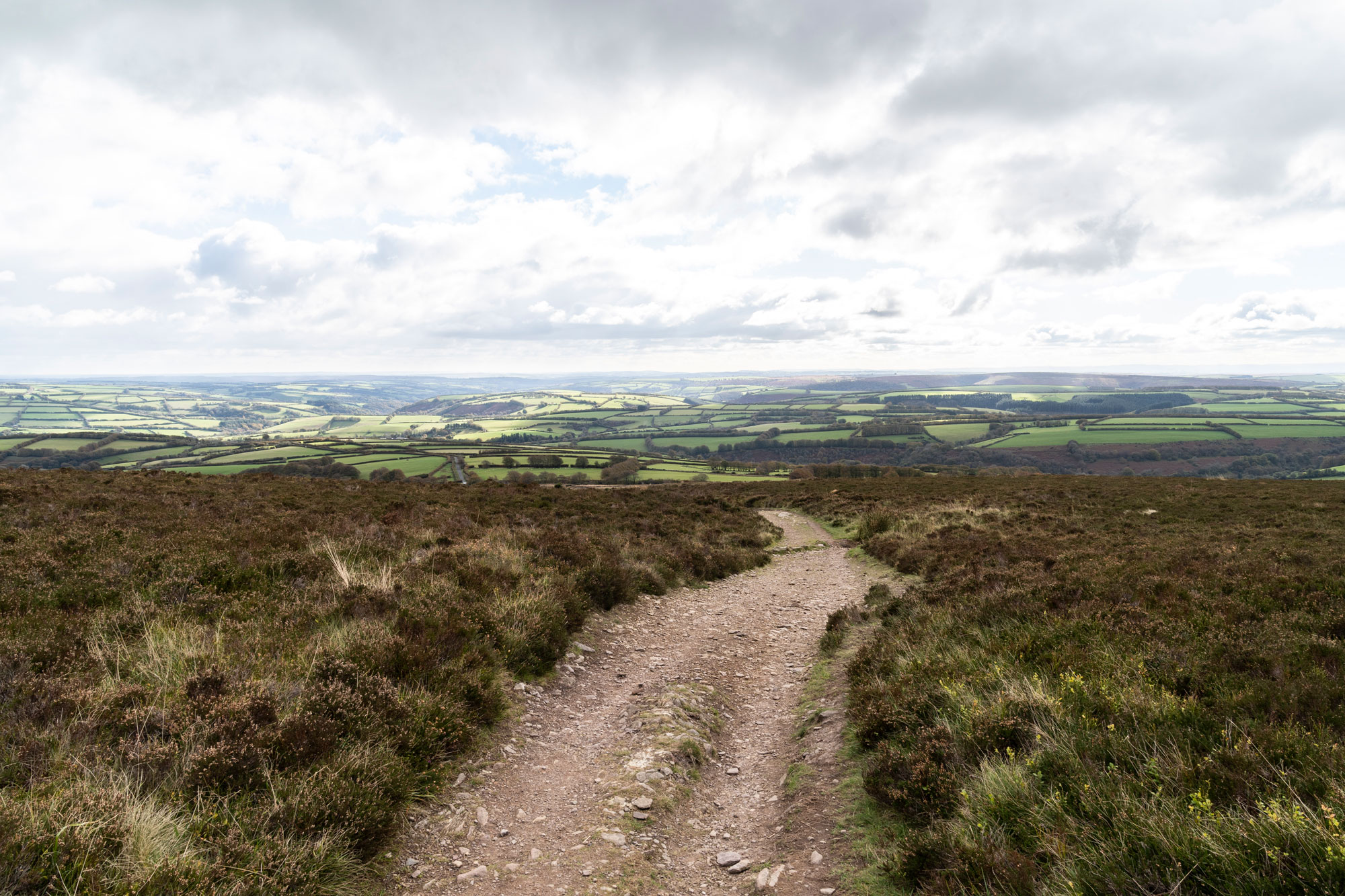 Name your favourite spots in Exmoor for:
Breakfast or coffee: Brazier Coffee Roasters, Wellington, Somerset
Spending a hot summers day: Tarr Steps near Dulverton
Spending a cold winters day: By the Aga in our kitchen!
Finding inspiration: Instagram
A night out with friends: Around our kitchen table or at a friend's. Our clubbing days are far behind us!
For more info about Middlestone farm, be sure to visit their website. They also have a ton of great reccomendations and tips and ideas of things to do around Exmoor. Their instagram account is just as wonderful, with beautiful pictures of life on the farm and the wonderful creatures you may find there.
Text & images © Barbara Cilliers
Psssst. Remeber to follow us on instagram to stay up to date with the latest stories and features! 🙂